Dini over at The Flavor Bender teaches us how to make these Classic Glazed Doughnuts From Scratch!
Hello! Hi! Ciao! It's been awhile, how is everyone? Us? Well honestly, I feel like we're constantly running around just trying to catch up with ourselves. Between a new job that's way far from our new house and daycare, weekdays are hard as we try to settle into our new normal. Which means we haven't made anything new for weeks! But I didn't want to leave you all hanging, so I have a special treat for you! My girl Dini over at The Flavor Bender is letting me share with you all one of her ammaazzinnngg from scratch creations: Classic Glazed Doughnuts From Scratch!
Have you visited The Flavor Bender yet? No? You must! Not only is Dini an incredible photographer (I mean c'mon, look at these photos!), but she's whipping up some pretty amazing creations. She has everything from a Toasted Marshmallow Creamer, to Sri Lankan Roasted Curry Powder, to Bloody Mary Infused Fried Chicken and Waffles (OMG) even from scratch (but quick and easy) Puff Pastry!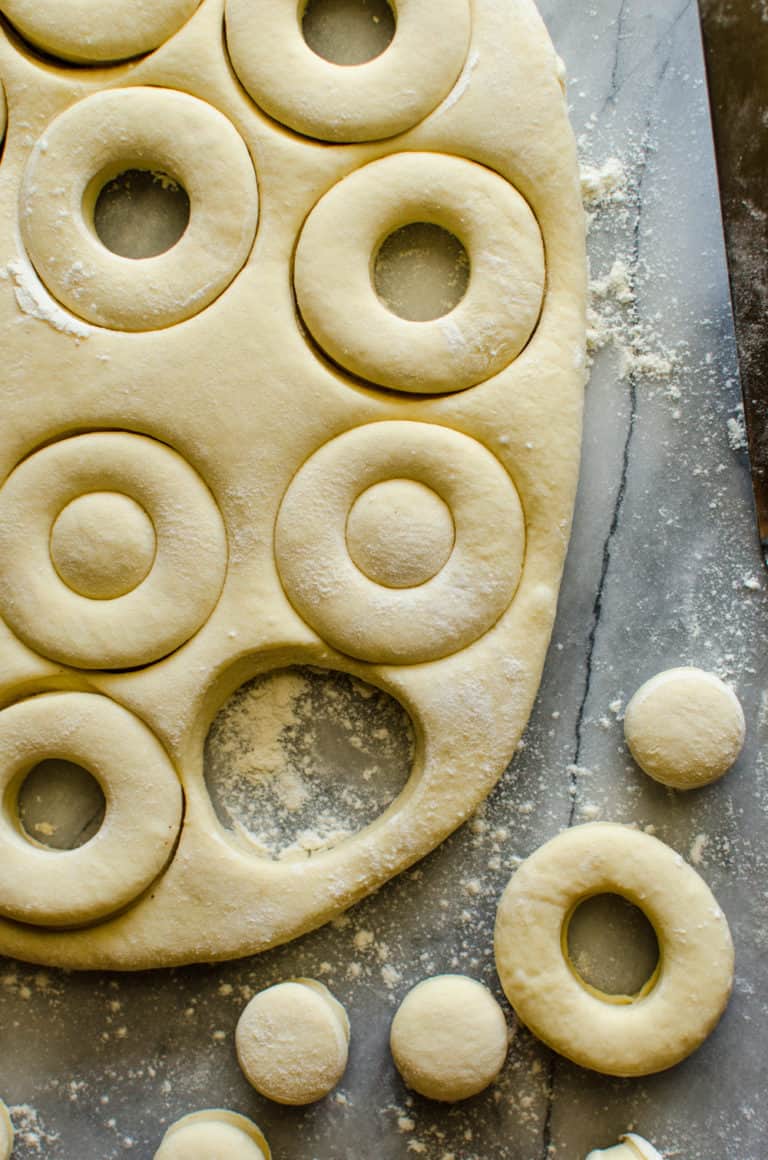 I haven't made doughnuts yet, mainly because I don't want to have a house full of doughnuts and will inevitably end up eating every single one of them. And even though I live in Portland, OR the land of Voodoo Doughnuts and their crazy creations, my heart will always be with the classic doughnut. Just like they were made at the farm I worked at as an early teen. So these Classic Glazed Doughnuts From Scratch by the Flavor Bender will be exactly the doughnuts I'll make when I'm finally ready to commit.
And, even better, Dini's outlined the whole process step by step and she even troubleshoots it all for you! From making sure the dough is just right, to the proofing being perfect, and then ensuring the frying is on point. She's got you covered.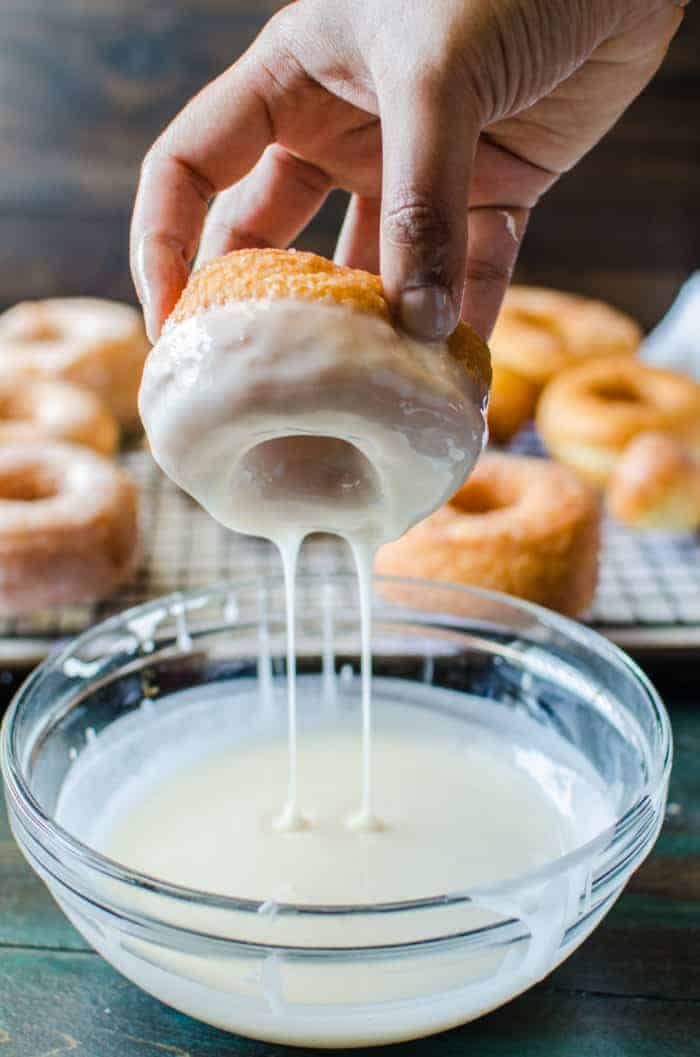 And then the glaze. Ooooh that perfect vanilla glaze. She's got you covered there, too.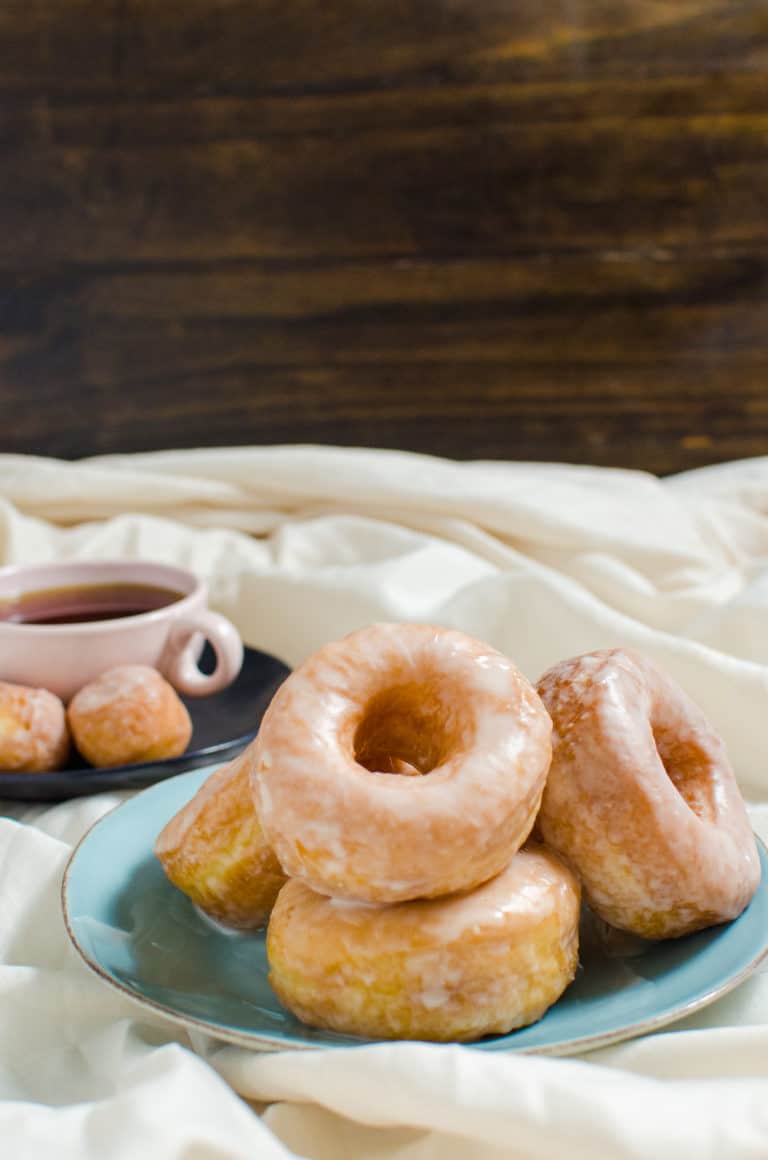 Honestly, do they get any more perfect than this? Nope. They don't.
So do yourself a favor and head on over to The Flavor Bender and try your hand at some Classic Glazed Doughnuts From Scratch! There's even a how to video! Thanks Dini!
In the meantime, balance is the name of the game in our household right now. We're almost there and I have a couple of new recipes in the wings while we're relying on all of our Crock Pot dinners and easy weeknight meals.
Happy Doughnut making! 😀