Take your holiday classics to a whole new level by making Copycat French's Fried Onions From Scratch and never buy store bought fried onions again!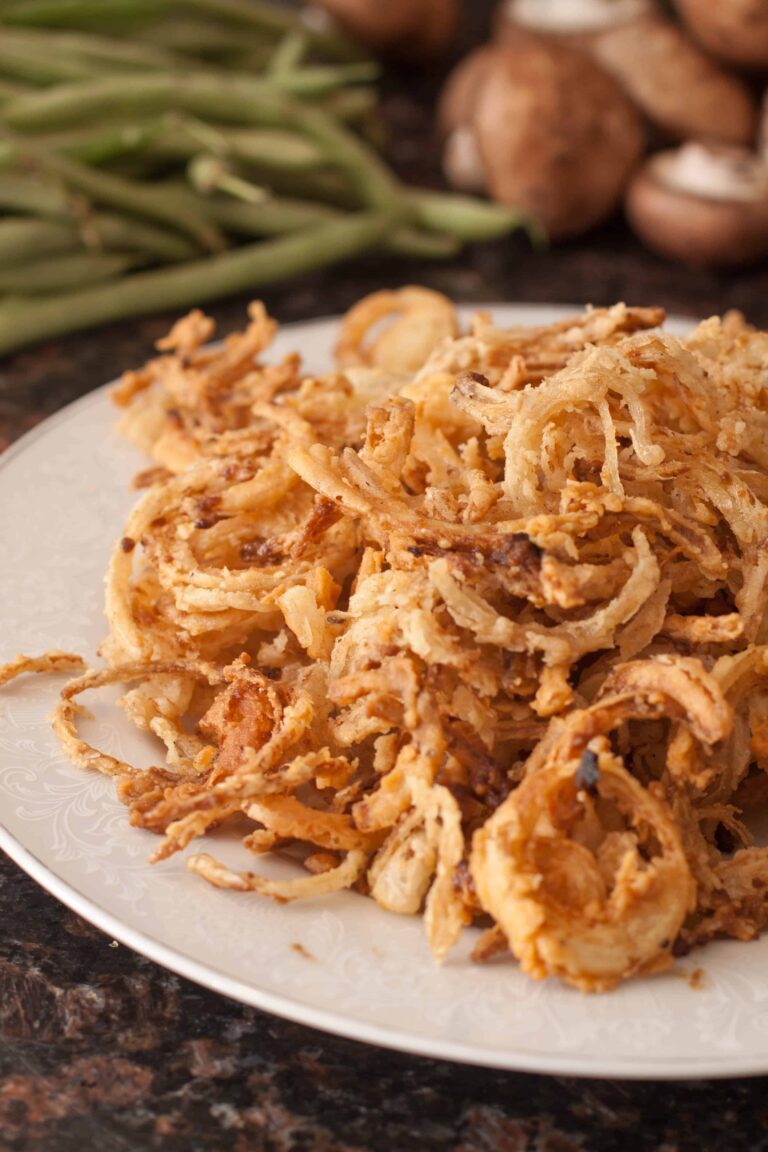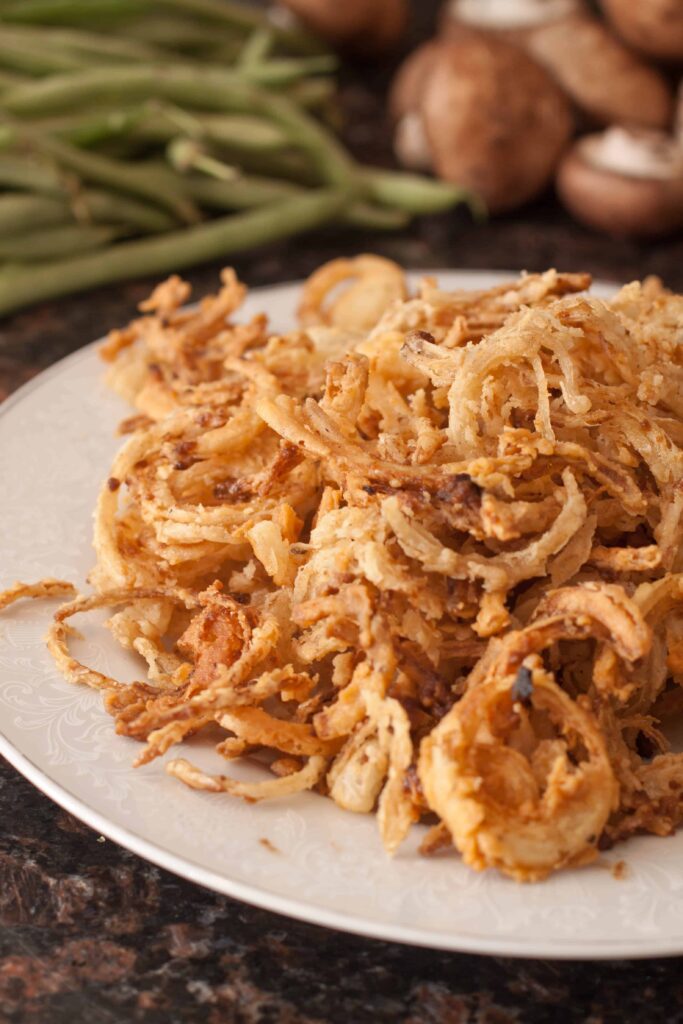 Hellooooo! Phew, sorry it's been crickets around here for a while! If you follow me on Facebook or Instagram you know that we've been in Montana witnessing two incredible people tie the knot and exploring a lot of the outdoor beauty the gorgeous state has to offer. We're just now settling back into our normal crazy lives again. Just in time for the holidays which means it's also the perfect time to continue to try to make some our favorite classics from scratch, like these Copycat French's Fried Onions From Scratch!
Ingredients Needed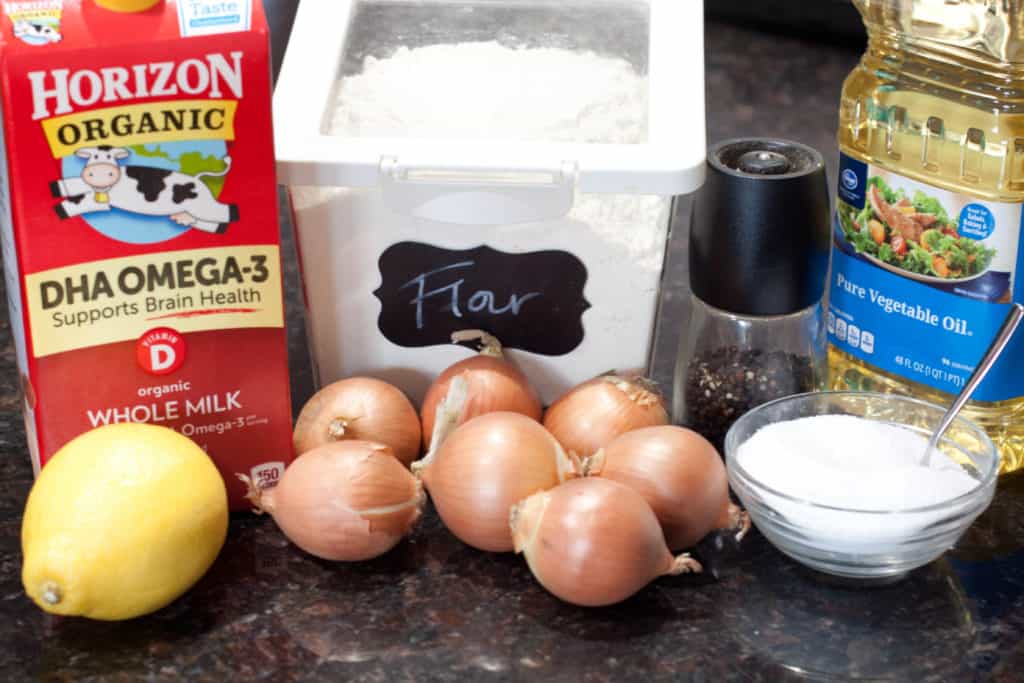 The ingredients are all very simple.
Onions - We prefer these with small yellow onions, but you could also use white, as well.
Flour - All purpose flour is the best.
Buttermilk - OR if you don't have any buttermilk handy, you can

make your own buttermilk substitute

with just whole milk + lemons.
Vegetable Oil - For frying. Canola oil would also work, you just want to neutral flavored oil with a high smoke point.
Salt and Pepper
Step-by-Step Instructions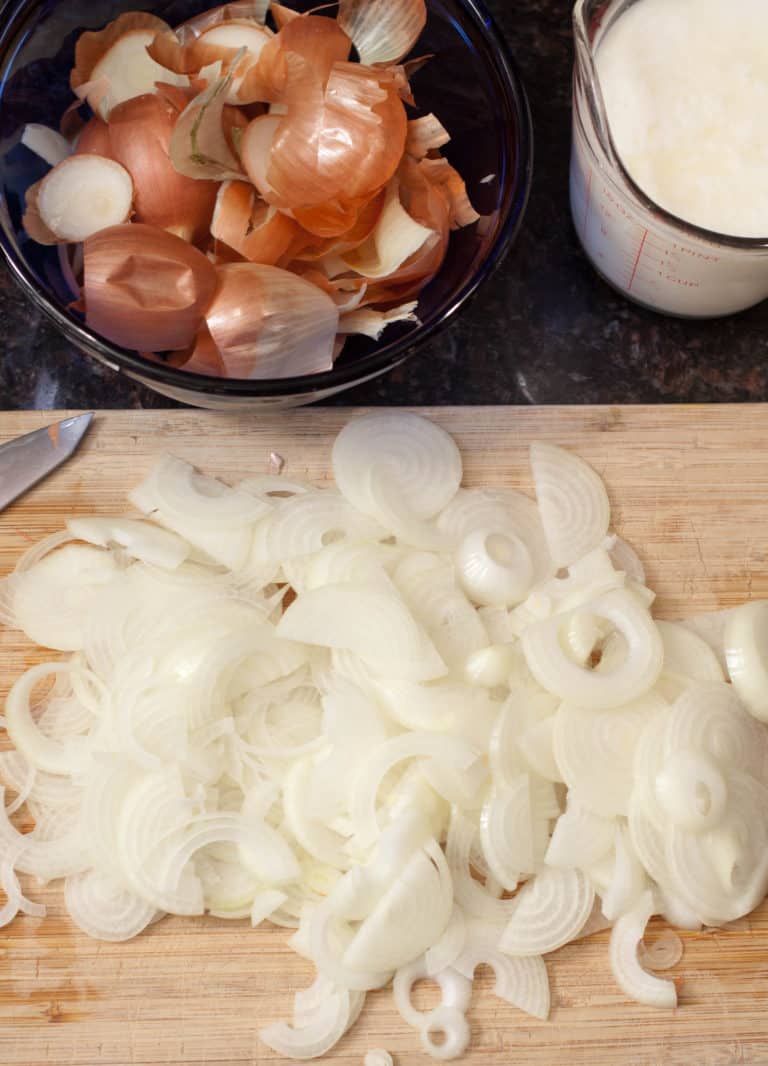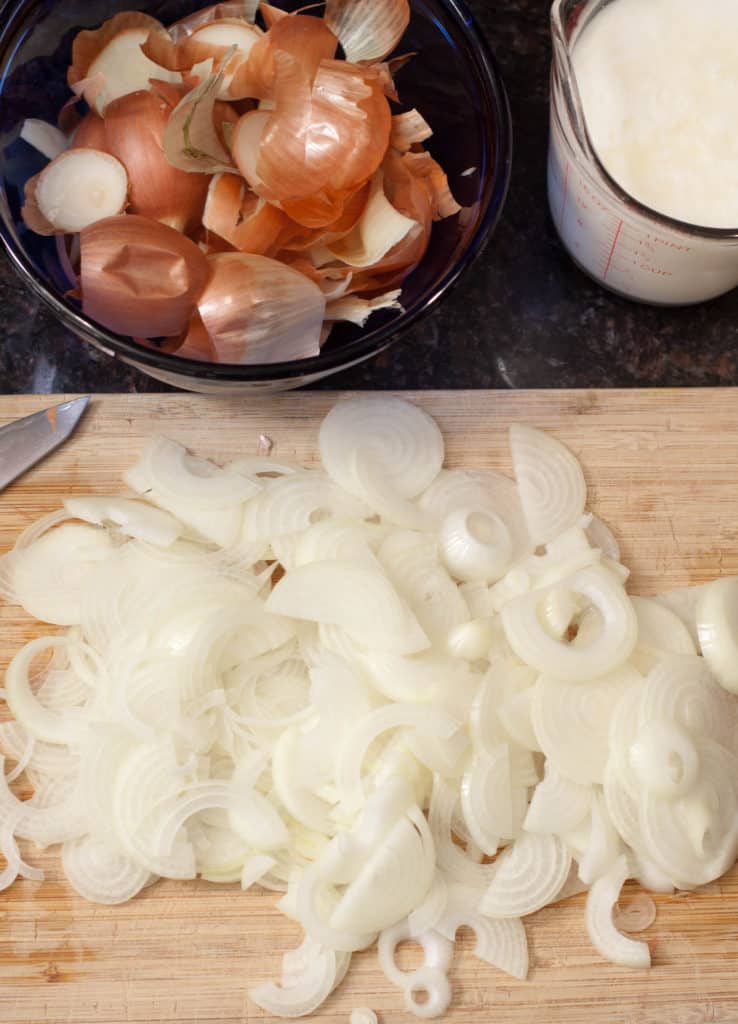 The prep for these guys is super easy.
Step 1: Prep your onions by slicing them super super thin. If you have large onions, slice those slices.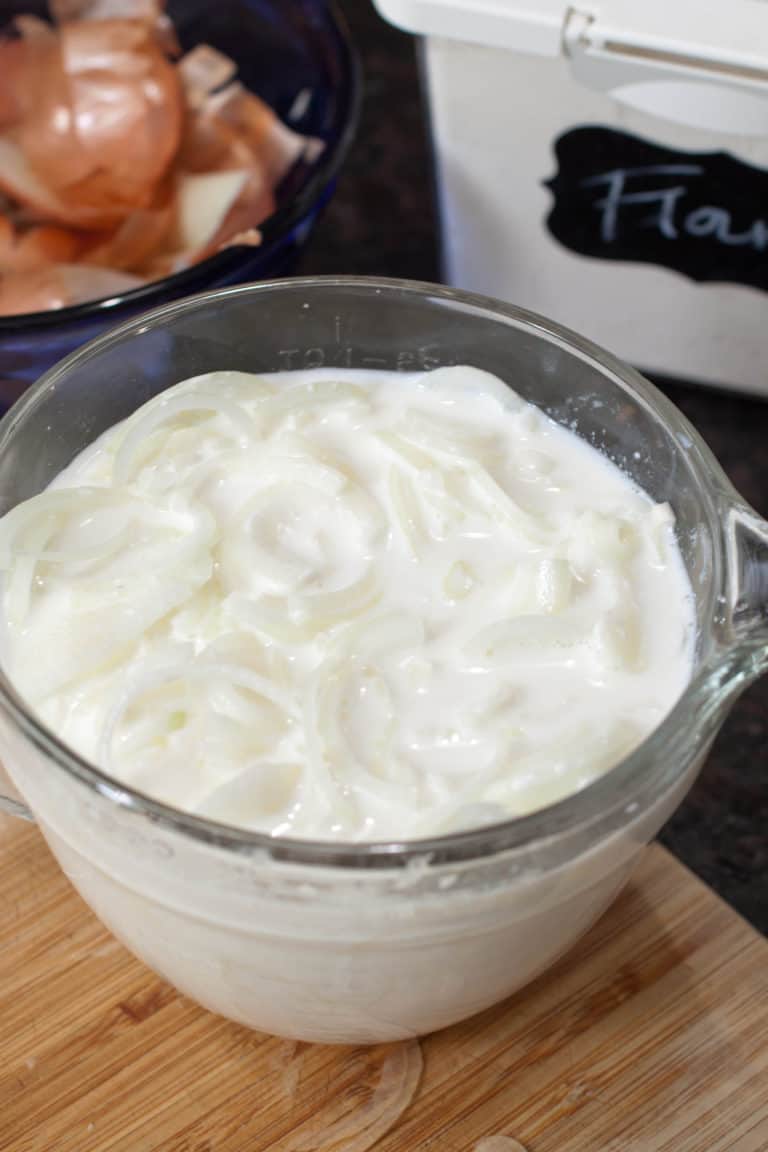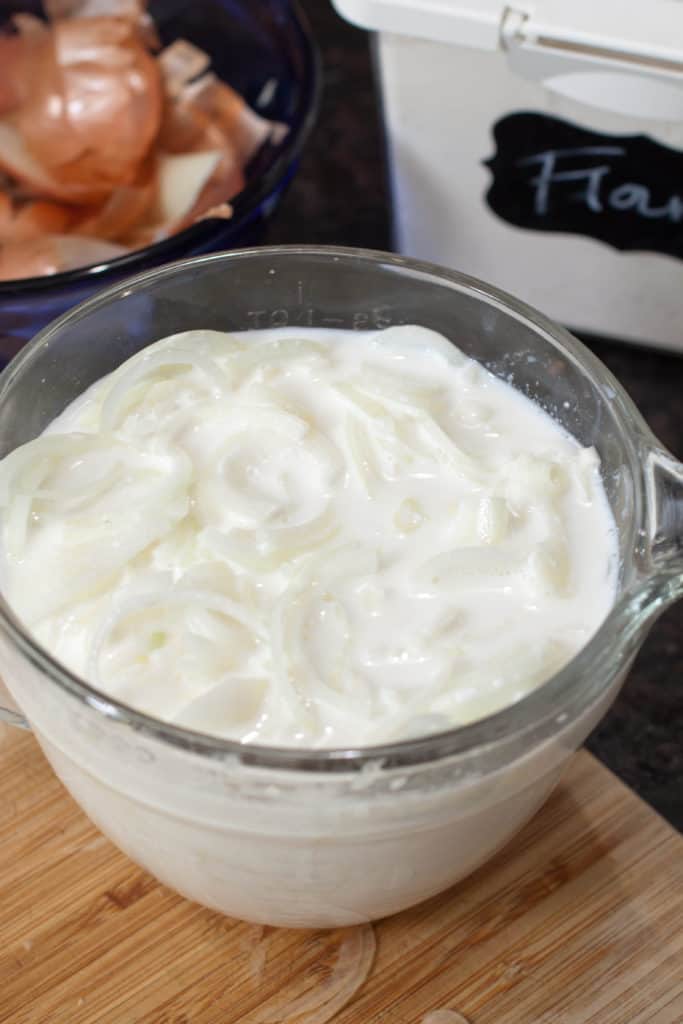 Step 2: Let the onions soak in buttermilk, or your own 5 Minute Homemade Buttermilk. Let them soak for at least 10 minutes, and up to 30 minutes.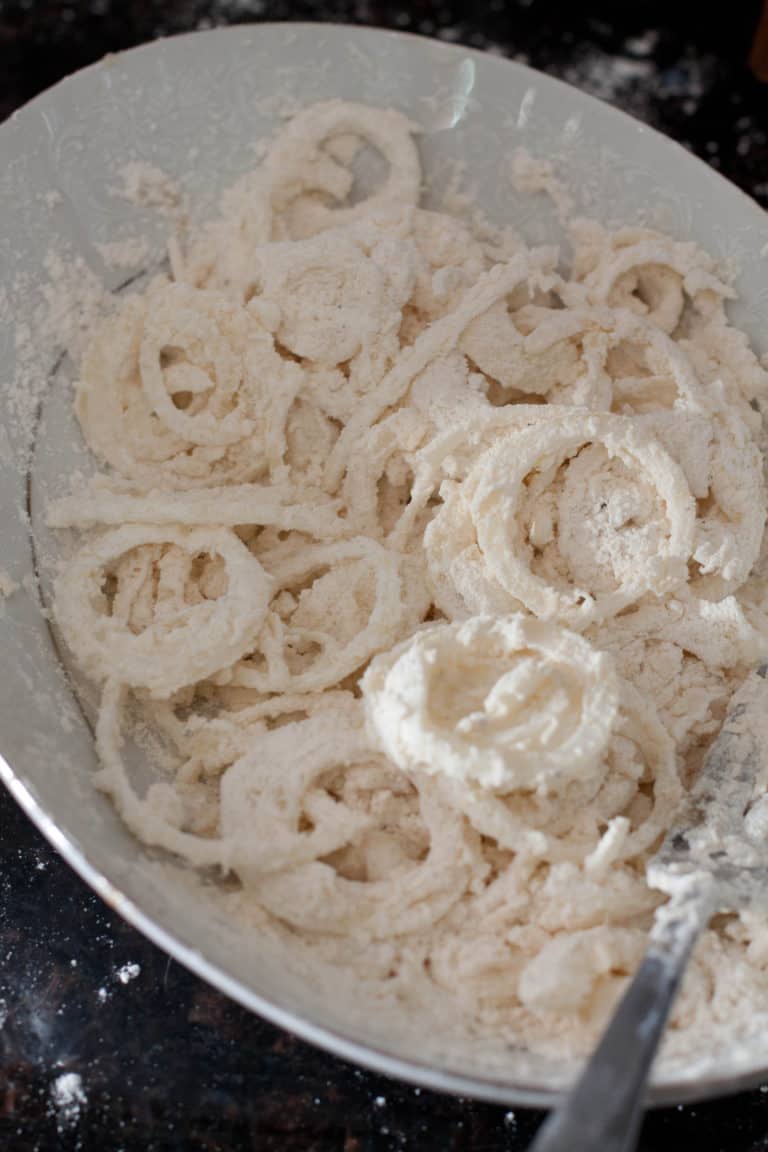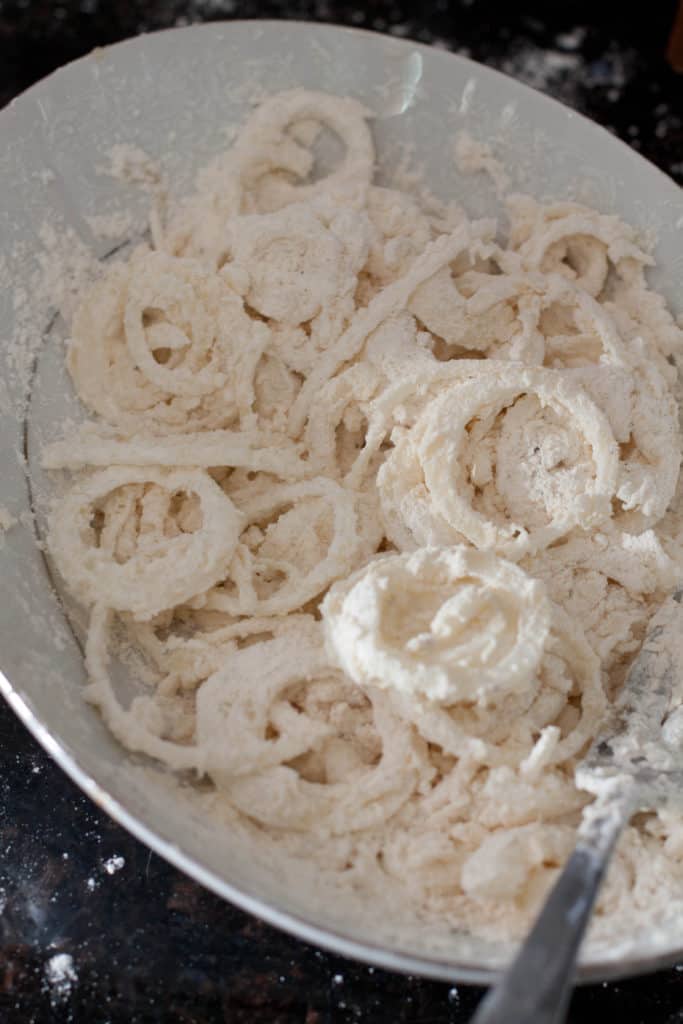 Step 3: Dredge your onions in a flour, salt, and pepper mixture while you heat your oil.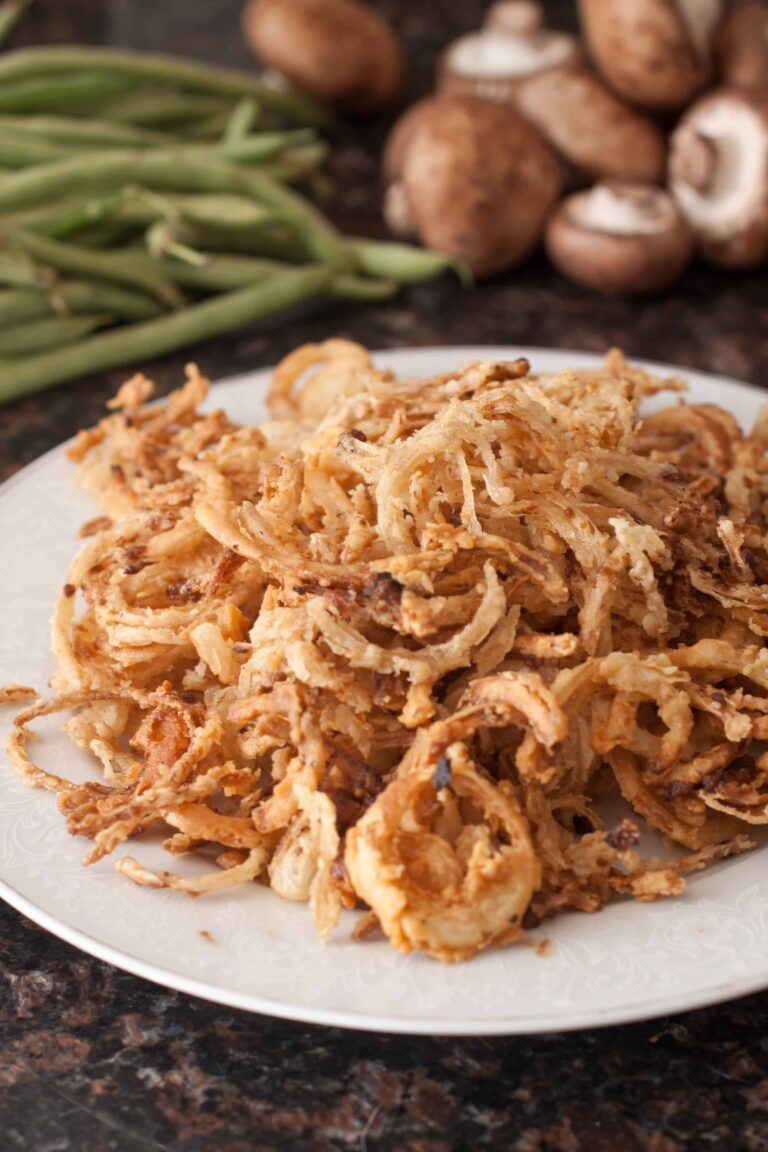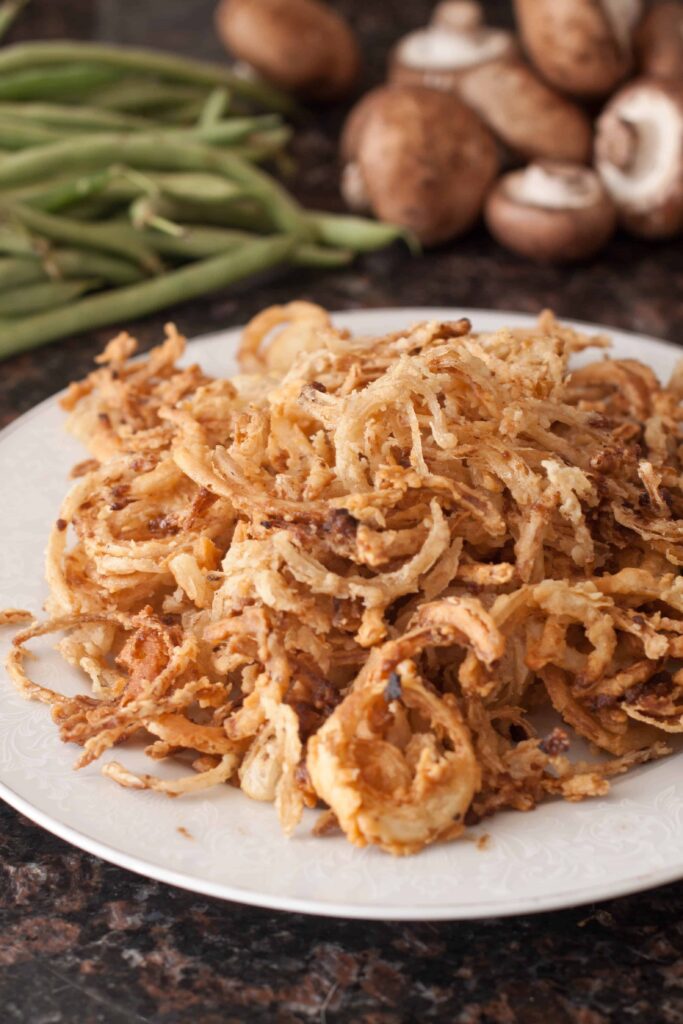 Step 4: Fry in oil until nice and crispy!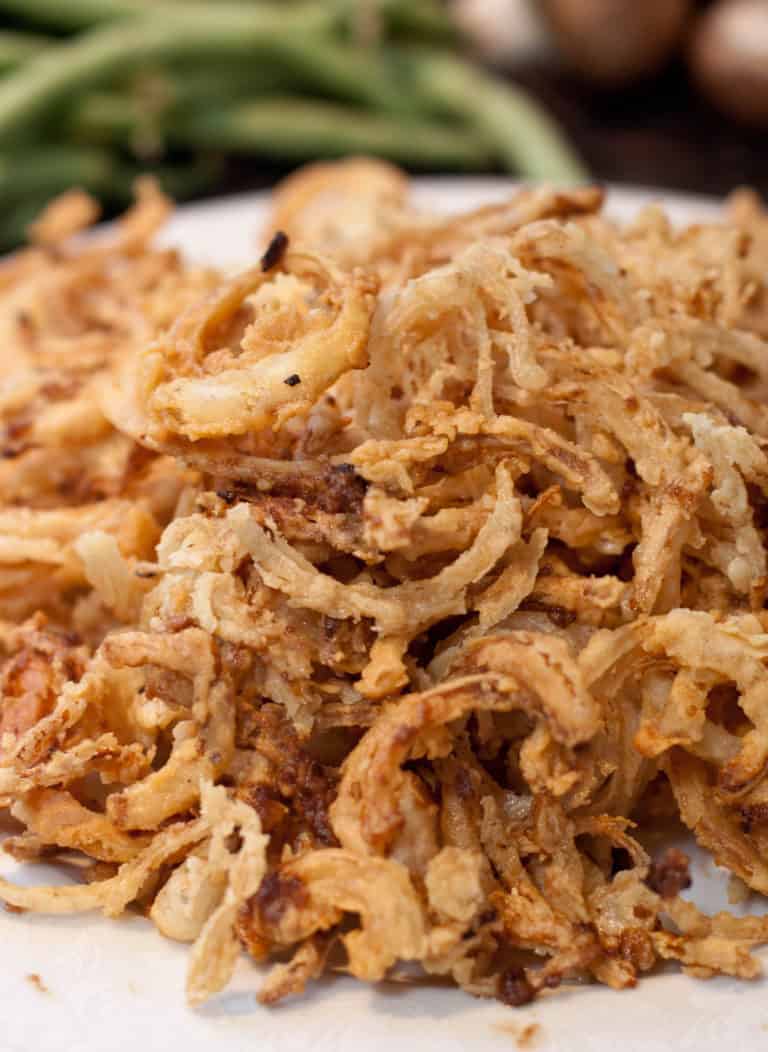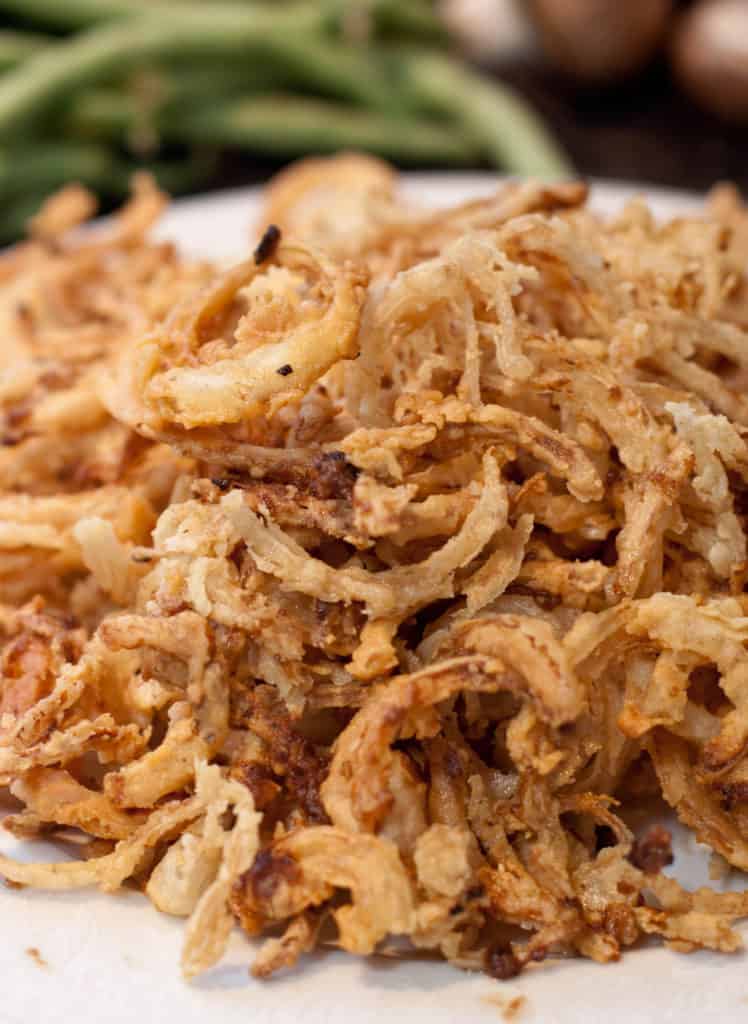 And done! This recipe makes a whoppin' 15 oz of onions! That's even accounting for the inevitable overcooked hot oil sacrifices. That's more than double the amount that you get from one of the larger French's containers, but without the dextrose. Can you tell based on the green beans and mushrooms what I'll be making with these little crispy bites of heaven? Hint: it includes some of my Cream of Mushroom Soup From Scratch! Stay tuned!
I hope that everyone has a wonderful Thanksgiving filled with love, food, and thanks. I'm so thankful for all of you who visit my little site. When growing lists of house projects and piles of laundry almost win out, your emails and feedback inspire us to keep documenting our From Scratch journey. For that, I am very grateful; thank you! <3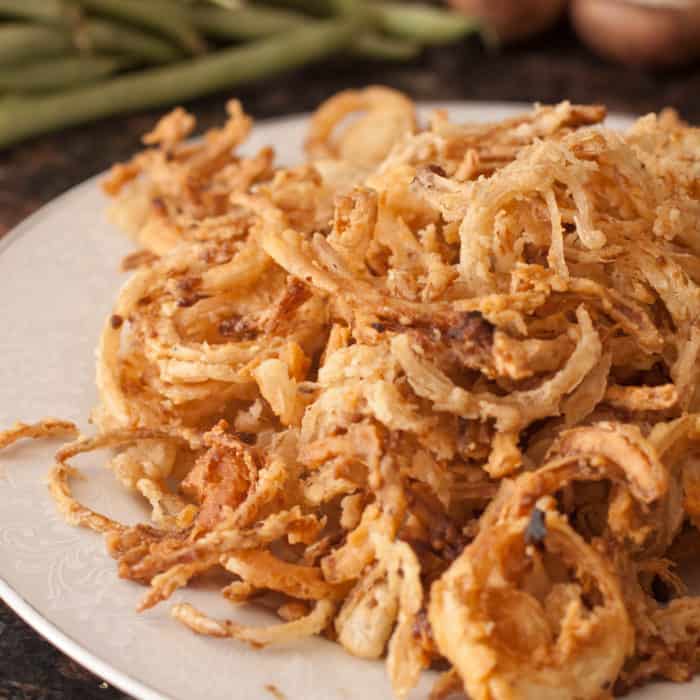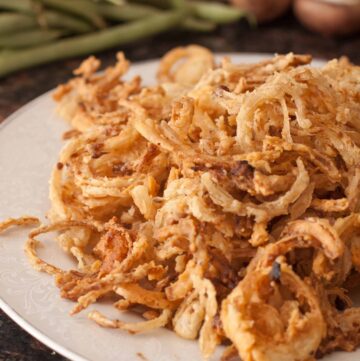 Copycat French's Fried Onions From Scratch
Take your holiday classics to a whole new level by making Copycat French's Fried Onions From Scratch and never buy store bought fried onions again!
Print
Pin
Rate
Ingredients
2.5

cups

Homemade (or store bought) Buttermilk

http://www.servedfromscratch.com/5-minute-homemade-buttermilk/

4

cups

Thinly sliced onions, halves and rings of small onions

3

cups

All purpose flour

1

tsp

Kosher salt

1/4

tsp

Fresh ground pepper

4

cups

Vegetable oil
Instructions
Soak onions in buttermilk for at least 10 minutes.

In a shallow dish add flour, salt, and pepper and mix well.

In a large pan heat vegetable oil to 375 degrees. To test to see if your oil is ready for frying, dip the handle of a wooden spoon in the oil and if it bubbles around the handle then it's ready.

Dredge buttermilk soaked onions in flour until well coated and add to oil, frying in batches until golden brown then remove form oil with a slotted spoon and drain on a paper towel lined plate. Continue with all of the onions with additional paper towel lined plates after a double layer of onions are on one.

Use immediately or store in an airtight container in a dry cool place for up to a few days.