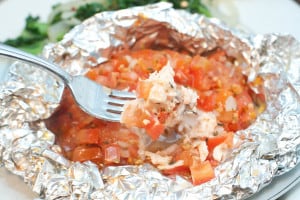 Who loves super easy weeknight meals that are still from scratch? This girl.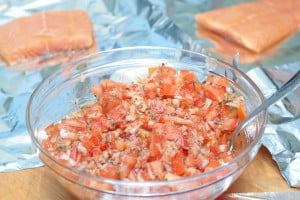 Who loves super fresh ingredients? This girl.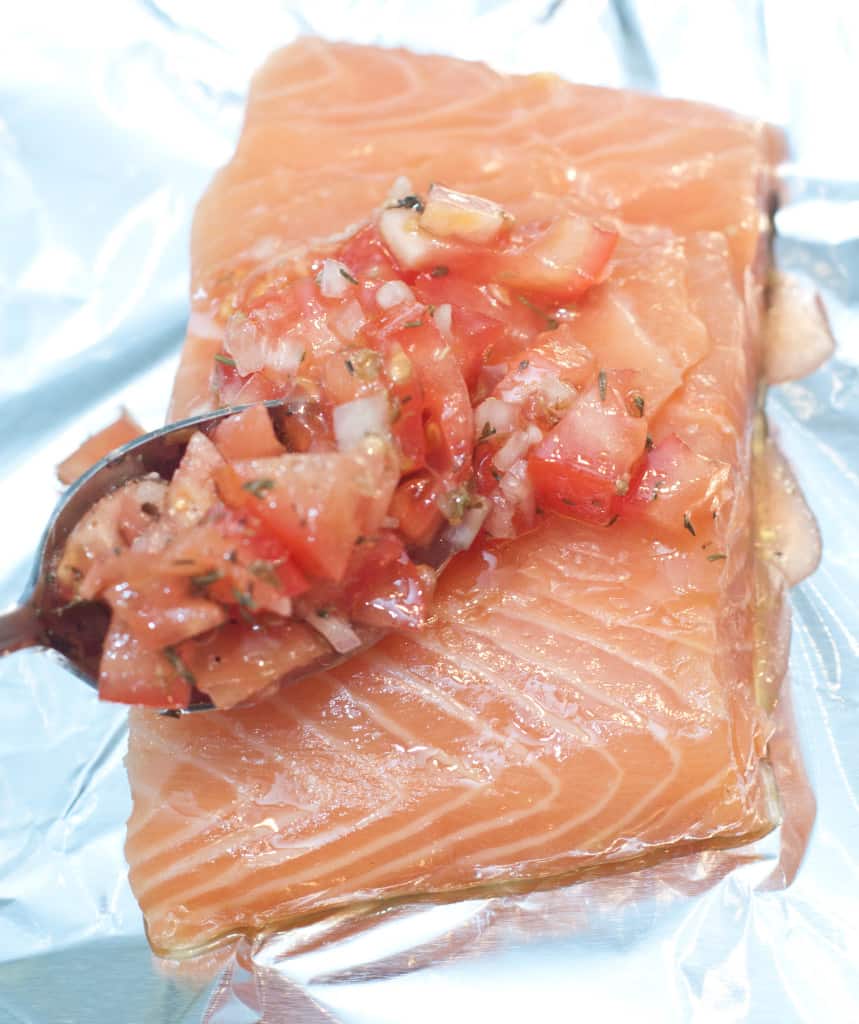 Who loves living in the Pacific NW and having the most delicious salmon around? This giirrrlll.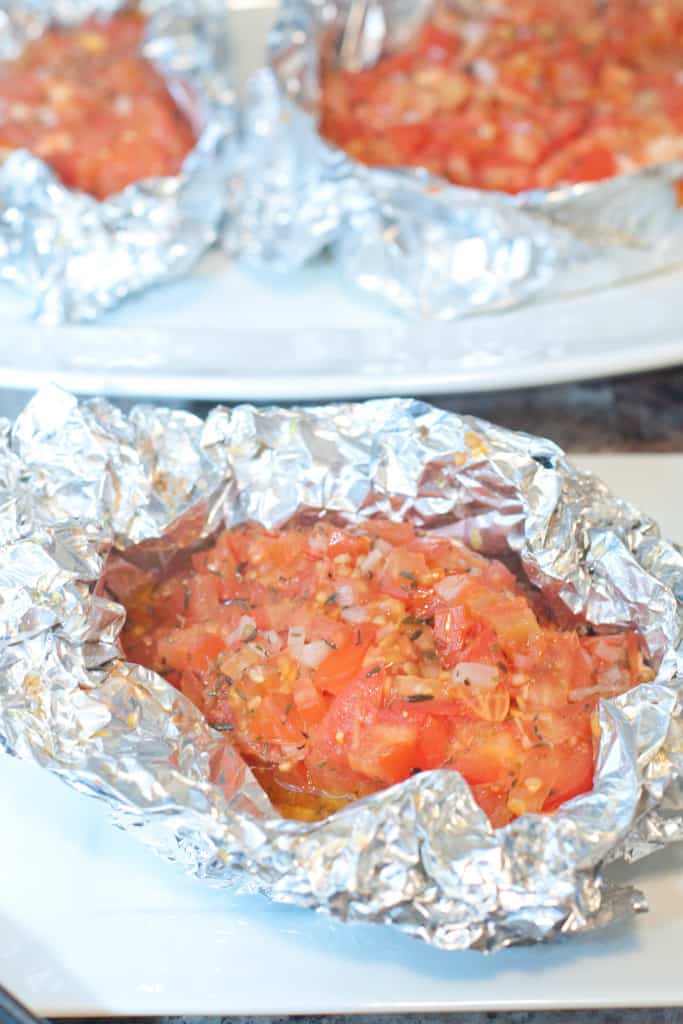 Need I say more about this super fast, easy, fresh, healthy, deliciously highlighted fresh salmon dinner?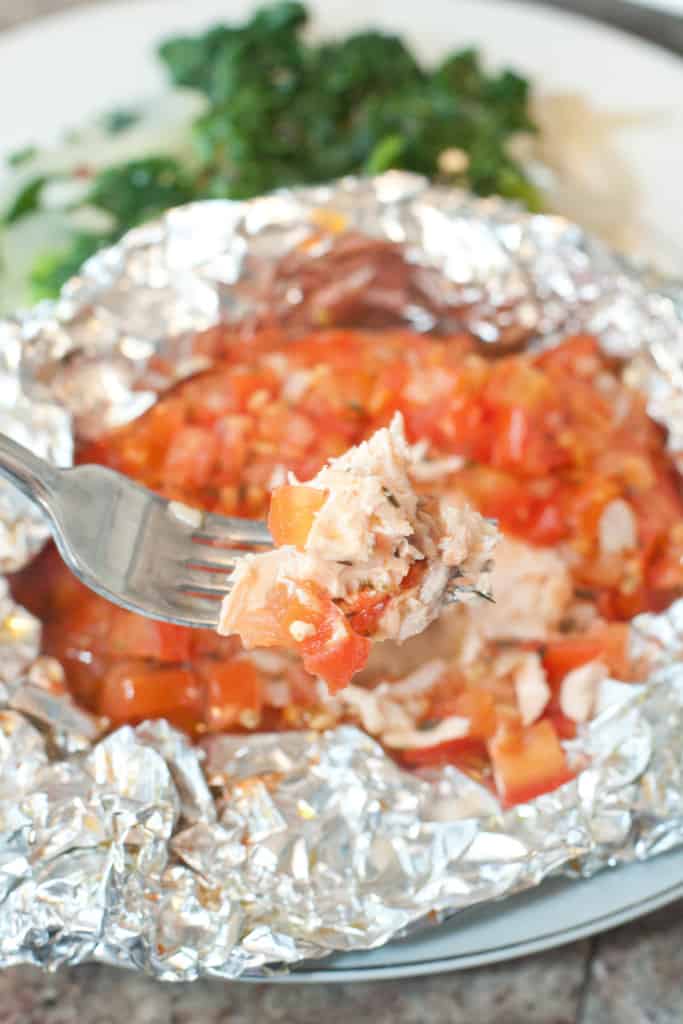 Ok, just that the salmon came out sooo moist, flaky, and flavorful since it was 'trapped' in the foil with all those delicious flavors. I'm not one to use foil for oven cooking, but I've gotta say this dish may have converted me. Even better, clean up was a snap. We did a quick saute of some garlic kale and we had a super easy and incredibly healthy dinner!
Easy Baked Salmon in Foil
2015-10-12 20:08:33
An easy low maintenance and incredibly healthy weeknight meal!
Ingredients
4 (5 ounces each) salmon fillets
2 teaspoons olive oil plus 2 tablespoons
Salt and freshly ground black pepper
6-8 roma tomatoes, chopped, or 1 (14-ounce) can chopped tomatoes, drained
2 chopped shallots
2 tablespoons fresh lemon juice
1 teaspoon dried oregano
1 teaspoon dried thyme
Instructions
Preheat the oven to 400 degrees F.
Sprinkle salmon with 2 teaspoons olive oil, salt, and pepper. Mix the tomatoes, shallots, 2 tablespoons of oil, lemon juice, oregano, thyme, salt and pepper in a medium bowl.
Place a salmon fillet, oiled skin side down, atop a sheet of foil. Wrap the ends of the foil to form a spiral shape. Spoon the tomato mixture over the salmon. Fold the sides of the foil over the fish and tomato mixture, covering completely; seal the packets closed. Place the foil packet on a heavy large baking sheet. Repeat for all salmon fillets.
Bake until the salmon is just cooked through, about 25 minutes. Using a large metal spatula, transfer the foil packets to plates and serve.
Adapted from Giada De Laurentiis
Served From Scratch https://www.servedfromscratch.com/