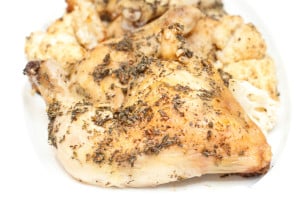 I'm a pretty low maintenance kind of a gal. Getting ready to go anywhere? Under 5 mins (30 if there's snoozing, a shower, and breakfast involved). My purse? It's technically just a wallet that's big enough to fit my cell phone and keys. I like a lot of things easy, simple, and classic.
During the busy week, low maintenance is exactly what I want out of our dinners. Because in order to keep the weekends for fun and relaxation, that means there's laundry, cleaning, bill paying, and all those other adult things that need to be done during the week. So the easier the weeknight dinner, the better. This delicious herbed chicken fulfills both of those things: low maintenance and ease.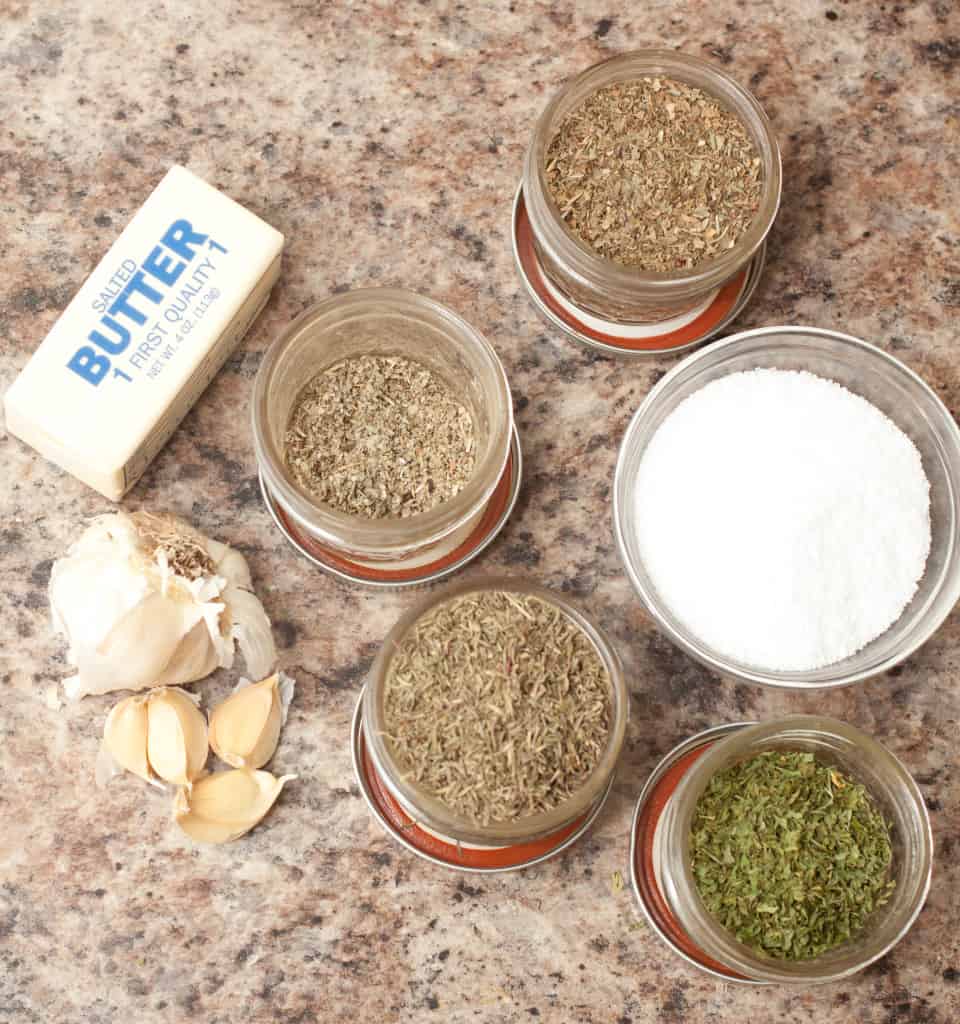 It's just a super simple prep of some garlic and dried herbs,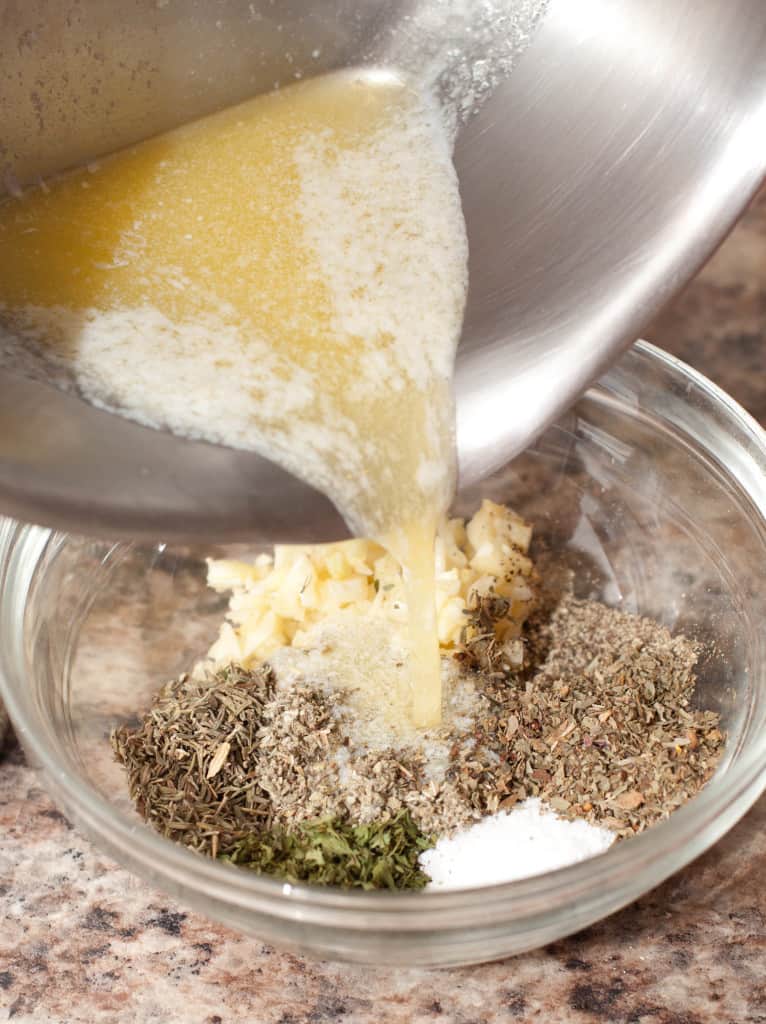 all mixed together with some melted butter.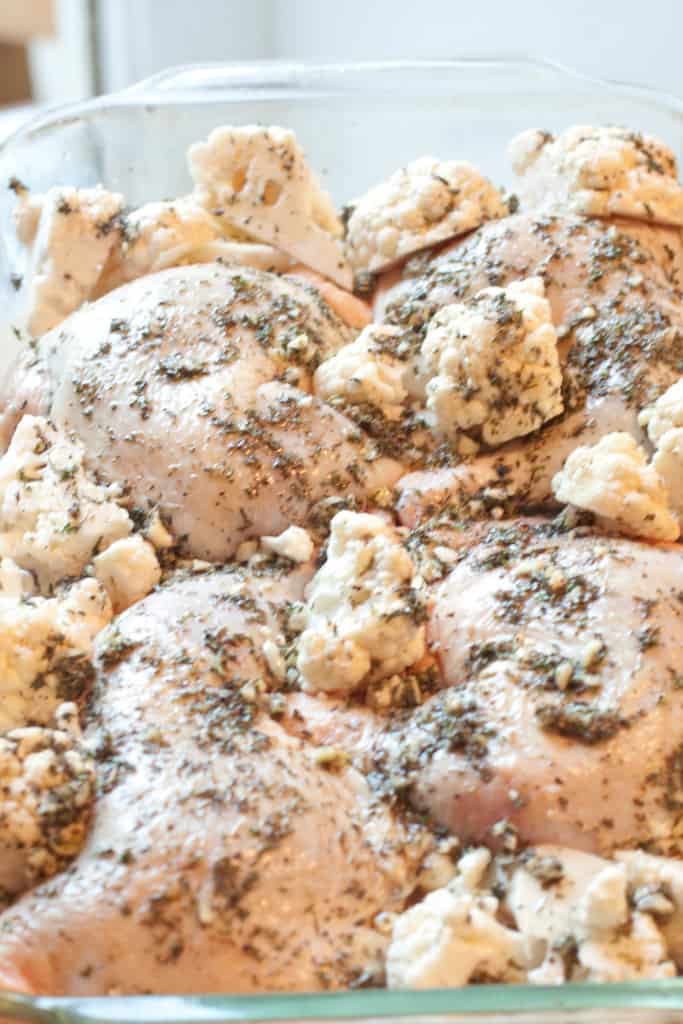 Then brushed onto some whole chicken legs. Or thighs. Or breasts. Or whatever else you happen to have, really. Also in the vein of whatever else you happen to have, I added some cauliflower to the dish, mainly because that was the only other hearty vegetable we had in the house (grocery shopping, also on that list of busy weeknight activities that I hadn't gotten to yet...).
Once everything in the pan was coated with the buttery herbed goodness, I just popped it in the oven and walked away.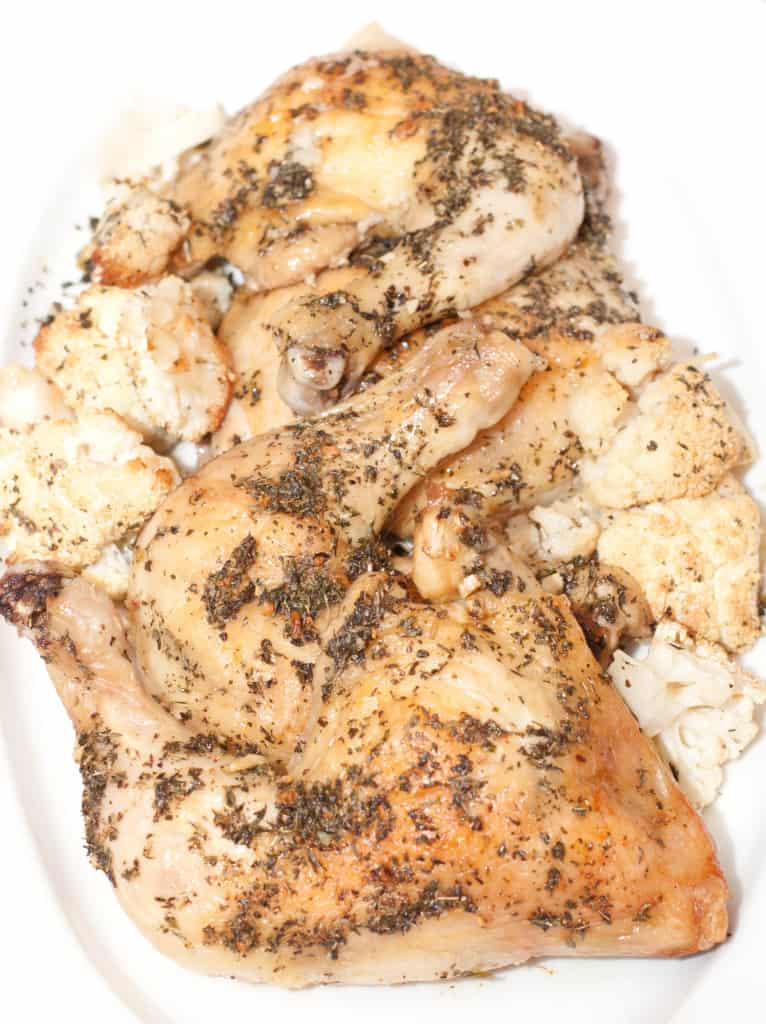 About an hour and a half later, dinner was done! Technically not a 'fast' dinner, but during that hour and a half after I walked away, I did laundry, weeded the garden beds, and paid bills. All those necessary adult life things that I prefer to not do on the weekends.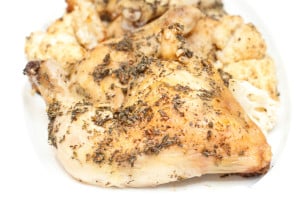 All thanks to this delicious easy dinner that required no additional attention from me after the initial 10 min prep. Low maintenance for the weeknight win!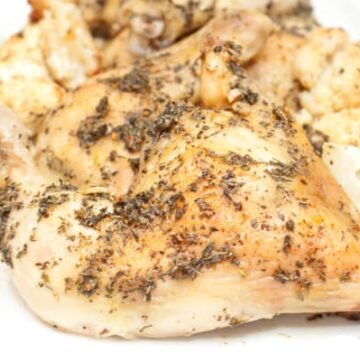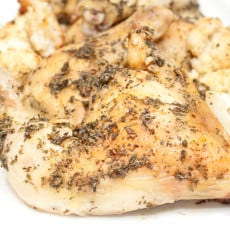 Ingredients
4

whole chicken legs

1/4

cauliflower

in large florets *

4

tablespoons

butter

melted

5

garlic cloves

minced

2

teaspoons

dried basil

1

teaspoon

dried parsley

1

teaspoon

dried sage

1

teaspoon

dried thyme

1

teaspoon

kosher salt

1/2

teaspoon

fresh ground black pepper
Instructions
Pre-heat oven to 350 degrees.

Mix garlic, dried herbs, salt, and pepper in a small bowl. Add butter and mix.

Season chicken with salt then add to a large shallow baking dish. Surround chicken with cauliflower florets or other vegetable/potato of choice.

Brush chicken and vegetable with herbed butter mixture and bake for a 60 to 90 minutes (depending upon size of legs) until internal chicken temp is 165 degrees.
Notes
*I used cauliflower because it was what we had. This would be delicious with potatoes or another hearty vegetable. If adding much more than 1/4 a cauliflower though, add more butter.