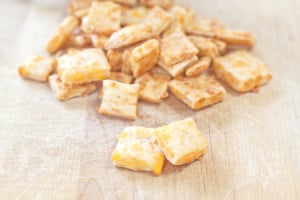 Guys. Homemade Cheez-It Crackers! I might be freaking out a just a little; they are seriously up there on my favorite snack foods. They combine three of the my most favorite things: Cheese, salt, and crunch. Although they don't look just like the classic Cheez-It, they're a little thicker (always room for improvement), and they're technically not from scratch because I haven't mastered the cheddar cheese making yet- trust me. They're sooooo good.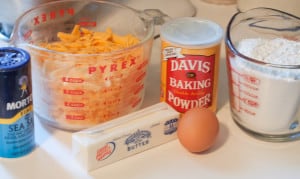 Cheez-Its have been on my must make list for a long time. But for some reason I thought that they were going to be super difficult and time consuming to make, so they've sat on my must make list. 'Cause how can something so perfect be easy? Now that I'm in NH with a little more time on my hands (emphasis on little, as I'm still working remotely and helping my mom with projects around her house), I finally decided to tackle these guys. Turns out, they're actually pretty darn easy. Too easy. I almost feel guilty about how easy they are and how I put them off for so long because just imagine all of the Homemade Cheez-Its I've deprived myself from! Turns out, they're just some flour, butter, baking soda, salt, a little water, and of course lots of fresh sharp cheddar cheese.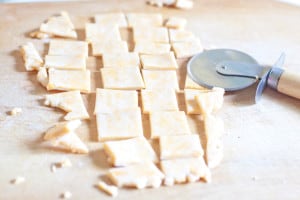 I added the ingredients to a stand mixer and once the dough was all mixed together, then it's just rolling it out and slicing it into little Cheez-It sized squares. If you have a pasta cutter with a fluted edge, then that would be fun to use too. Mine was at home in Oregon because I forgot to pack that with the pasta maker, baguette pan, and cheese cloth I brought with me. 'Cause apparently I'm that type of person who travels with kitchen appliances...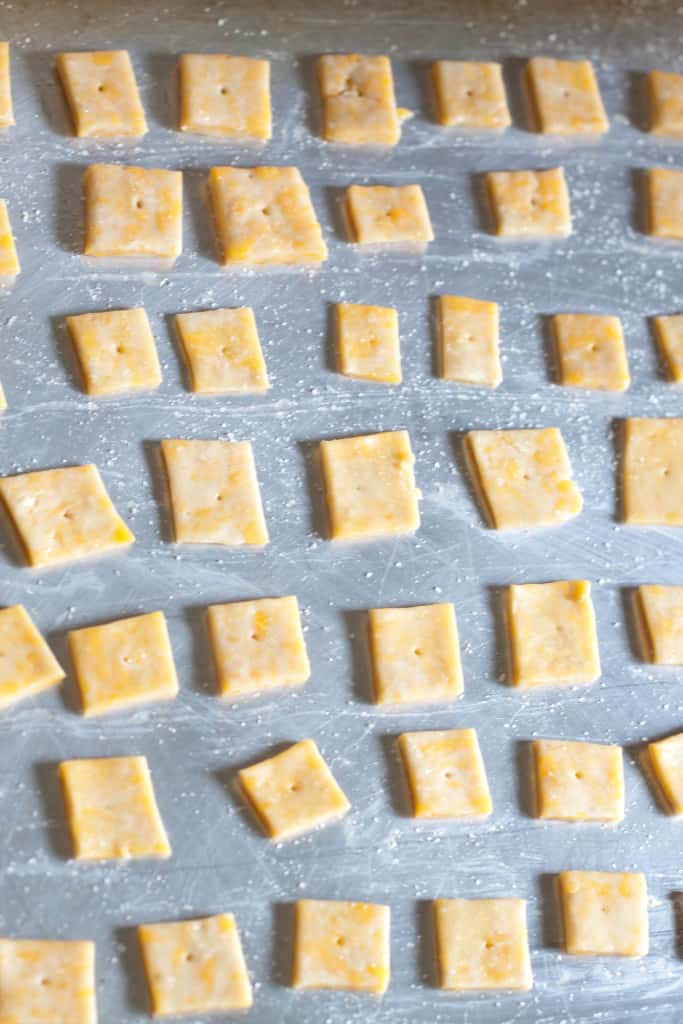 Anyway, once all the little squares were cut, I lined them on a greased pan, poked a hole in the center of them, generously salted 'em, and then gave them an egg white wash before they went into at 350 degree oven for about 16-18 minutes.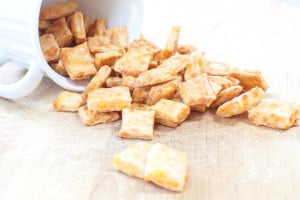 When they're puffed up and lightly browned : Baked homemade Cheez-Its!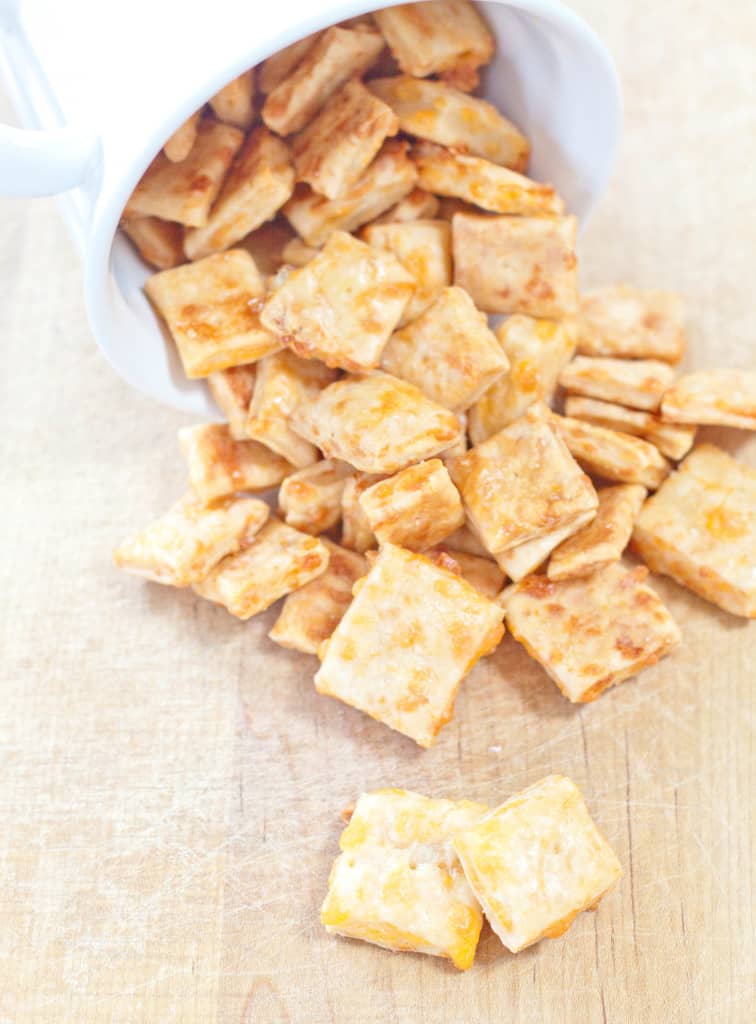 Crunchy, cheezy, salty, deliciousness. These were a huge hit with my mom, her husband, and one of her good friends who happened to come over just when they were finished. The resounding response from them all: "They actually really taste like Cheez-Its!" Yes, yes they do! Wheat Thins, check. Graham Crackers, check. Cheez-Its, cccchhhheck!! My homemade favorite snack cracker domination is almost complete. 😉
[yumprint-recipe id='147']
I'm sharing these with the amazing foodies at Fiesta Friday, Friday Favorites, and Foodie Friday!