Tahini from Scratch can be made in less than 15 minutes and with only 2 ingredients! Plus, it's so much more affordable than store bought!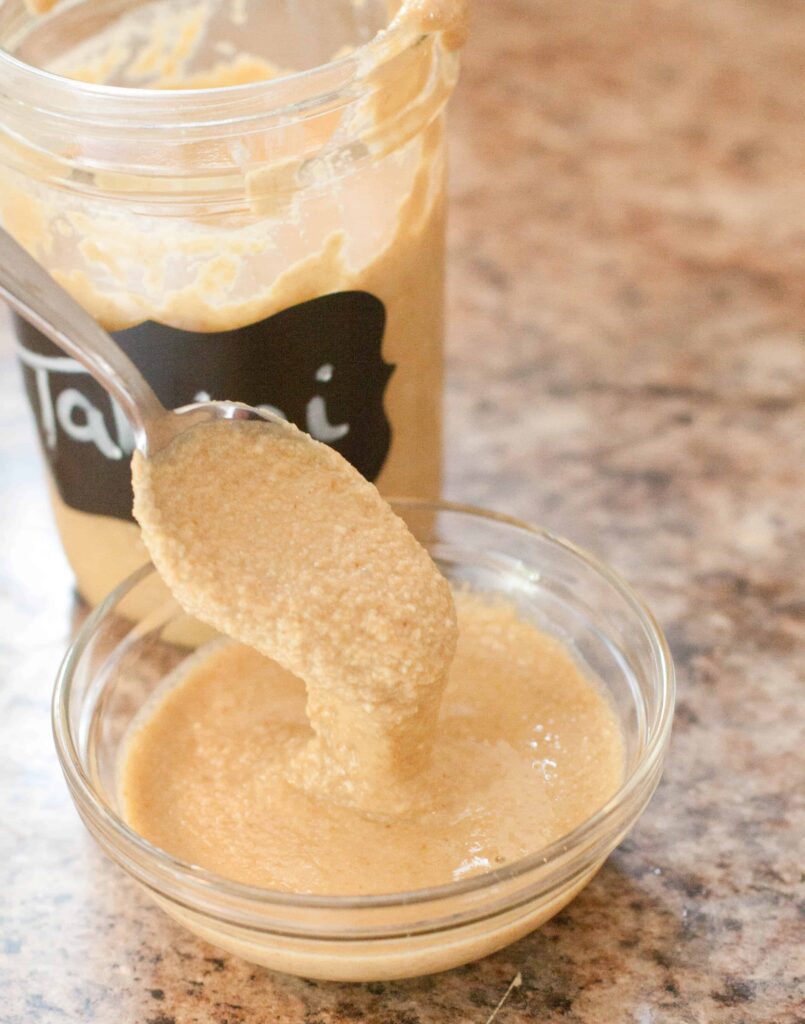 A couple of years ago when I started making my own hummus I went to the grocery store in search of tahini. But I had no idea where to look, so I asked the first person who worked there that I saw where I could find it. They looked at me and said, "What's tahini?" Which at first I thought to myself, what do you mean what's tahini, but then I realized I had no idea what it exactly it was made of myself. I literally could not describe it to the person aside from, "It's in hummus…"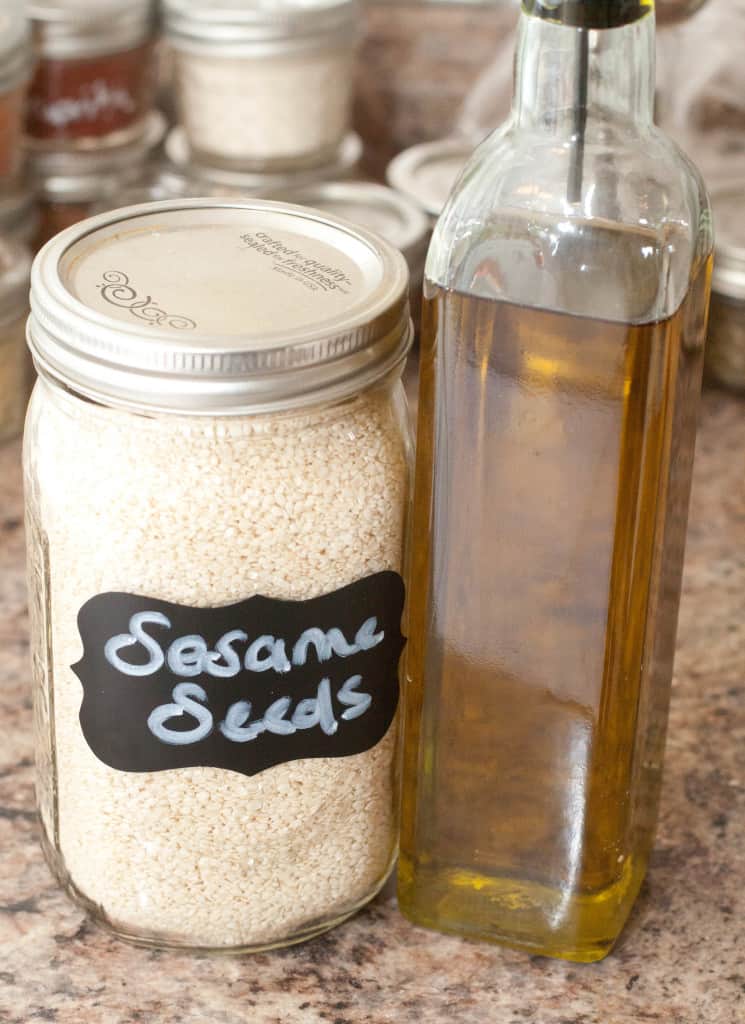 So, that day the store clerk and I learned that tahini is just a sesame seed paste and that in this particular store it could be found with the organic peanut butters. Flash forward a couple of years and tahini was the first condiment I'd decided to make when made the From Scratch cooking lifestyle change. Then, and still now, I'm shocked at how easy it is to make and how much I'd been spending on it in the store!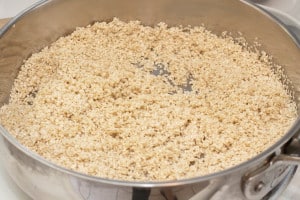 Seriously, when I say simple, I mean simple. As simple as heating up some olive oil, toasting the sesame seeds in said olive oil…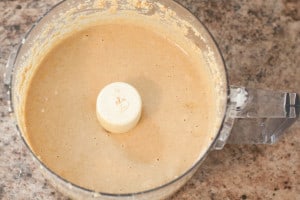 …then blending in a food processor with more oil until smooth.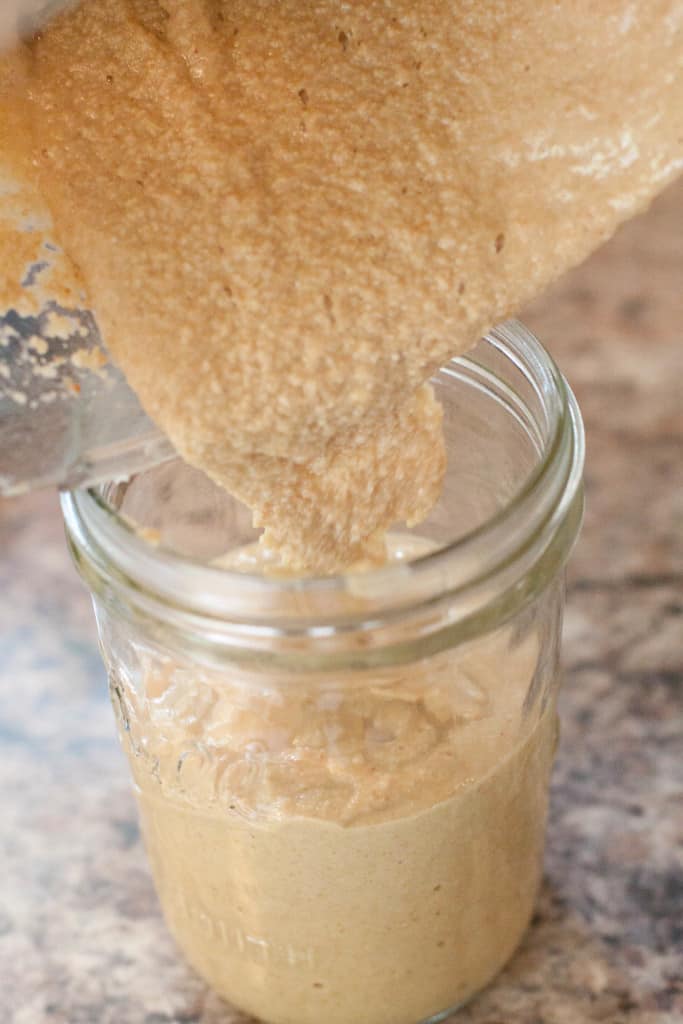 Then into a jar and you're done. Seriously, done! Mine is a little less creamy because I choose to use raw un-hulled sesame seeds. If you use hulled sesame seeds it'll make a creamier tahini, but the un-hulled are seeds that still have their shells and in those shells lies a ton of calcium. I'll take more calcium over a super creamy any day. Otherwise, there's no difference in taste.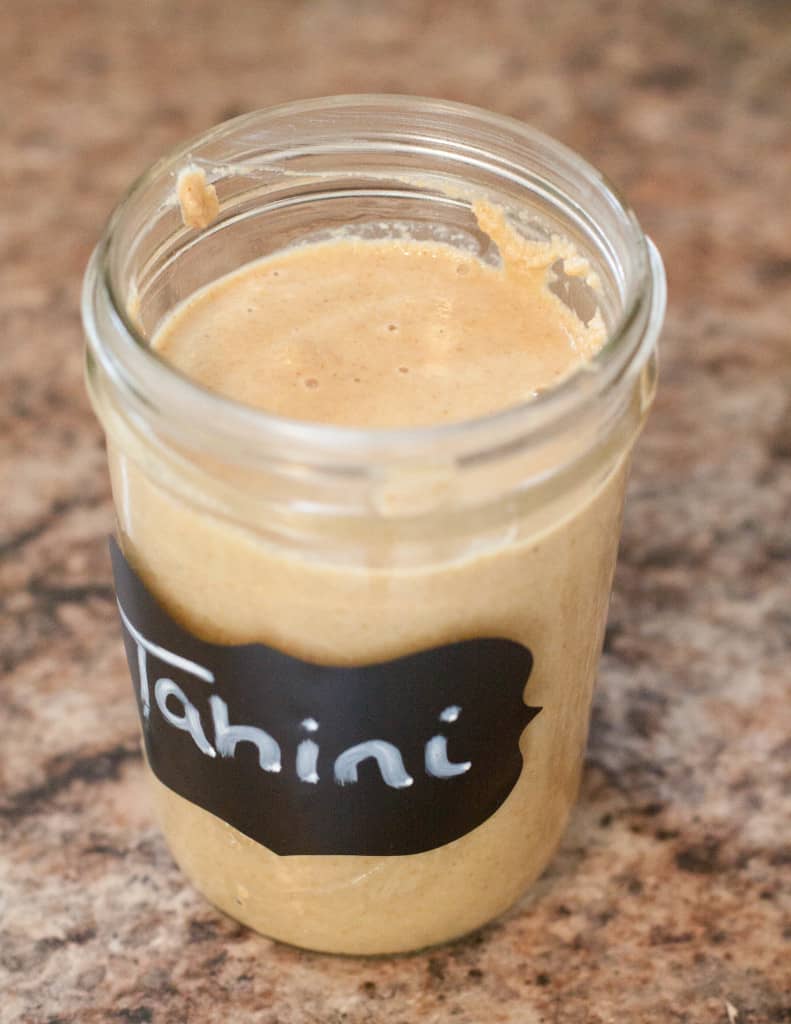 This jar will keep in my fridge for 6 months and will be used for tons of hummus, tahini lemon dressing, baba ganoush, and totally on my must make list are the amazing looking Falafels that my girl Stephanie @ The Cozy Cook made. It's such a versatile condiment to have around and just as easy as homemade mayo and ketchup– and cheaper too! That's a win-win in my From Scratch book!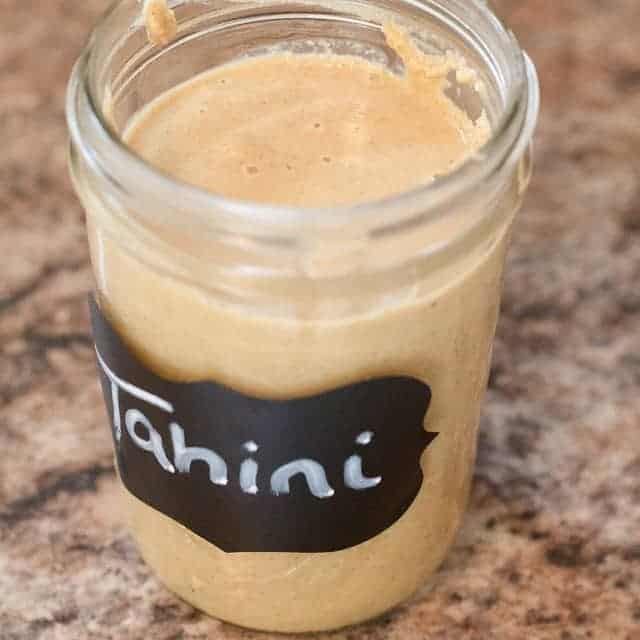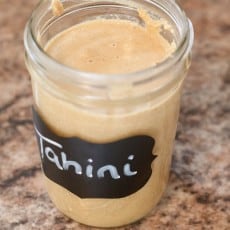 Ingredients
2

cup

of hulled or un-hulled raw sesame seed

1/2

cup

of olive oil
Instructions
Toast 1 cup of seeds at a time in pan on low heat with 2 tablespoons of oil. Stir continuously for 10 min.

Transfer seeds into food processor. Add remaining olive oil and blend, adding a little at first then the rest it as it's blending. Scrape down sides and continue blending until it is a smooth paste.

Transfer to jar and store in fridge for up to 6 months.

Notes

Like most nut butters, oil separation is normal after awhile and if it hasn't been stirred in a while, the paste under the oil may be quite hard. Just give a good stir to mix oils again before using.

If it smells rancid, then it's time to make more, but as with most nut butters, it will be smell bad before it's actually bad and dangerous to your health.