Try these easy, five Ingredient, no bake Christmas Wreath Cookies! They're the perfect addition to your holiday cookie plate!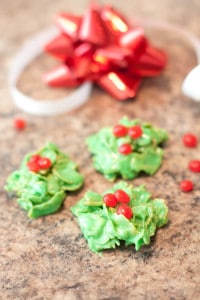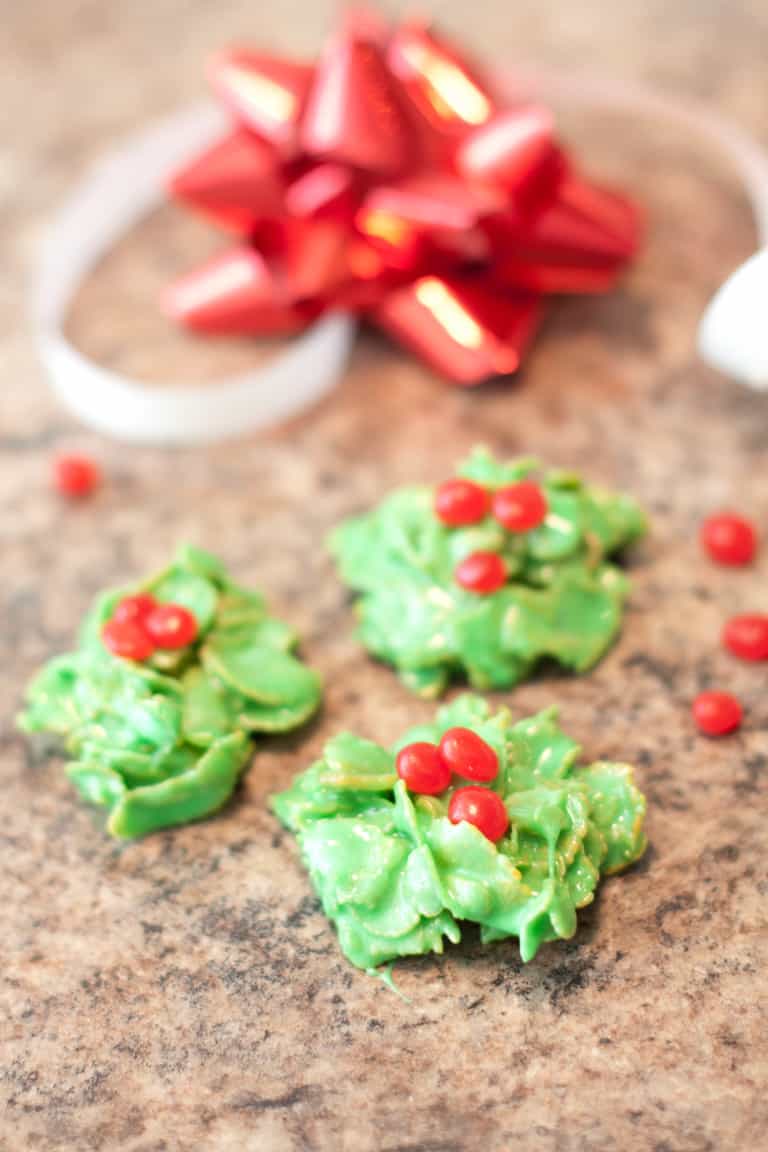 We're just a few days away! Every single year Christmas just seems to creep up faster and faster. There's still so much to do! So, since we're (and I'm sure you all) are super busy, here's a quickie, but also a goodie. Christmas Wreath Cookies!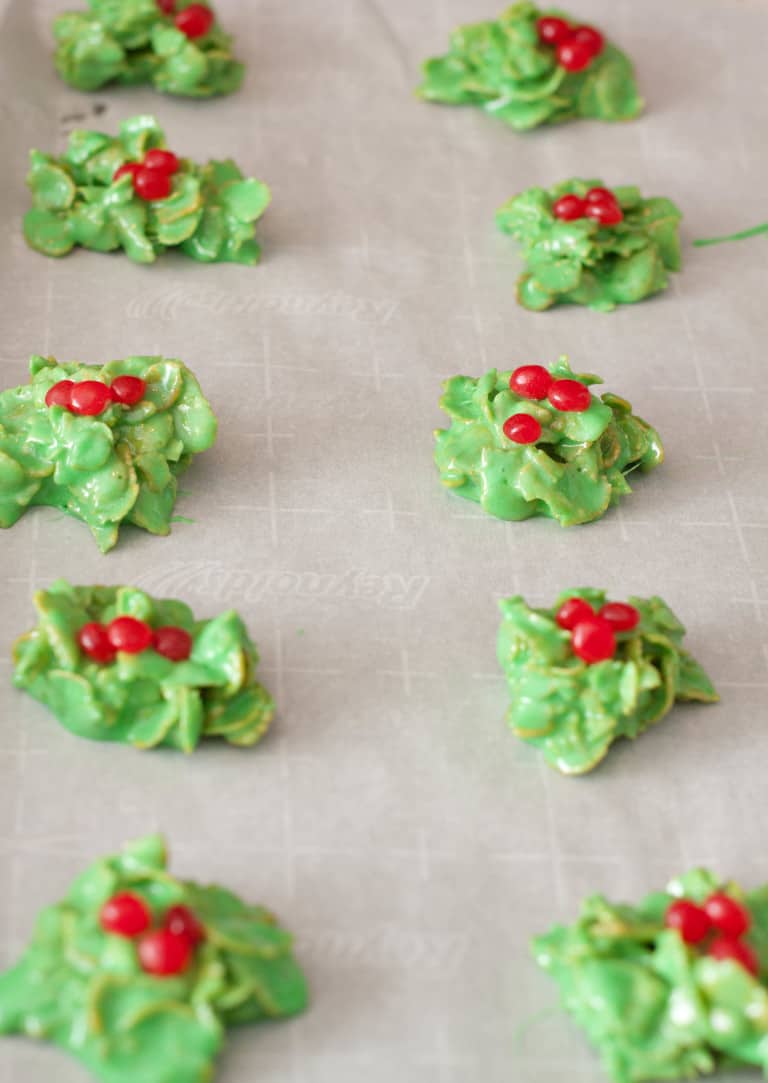 When I was a little girl and before my mom went back to work, she used to spend weeks baking dozens and dozens of different fun types of Christmas Cookies. She'd fill huge tins of them to give to our elementary school teachers as gifts. This year, as I planned out my homemade gifts, I knew I had to add these cookies!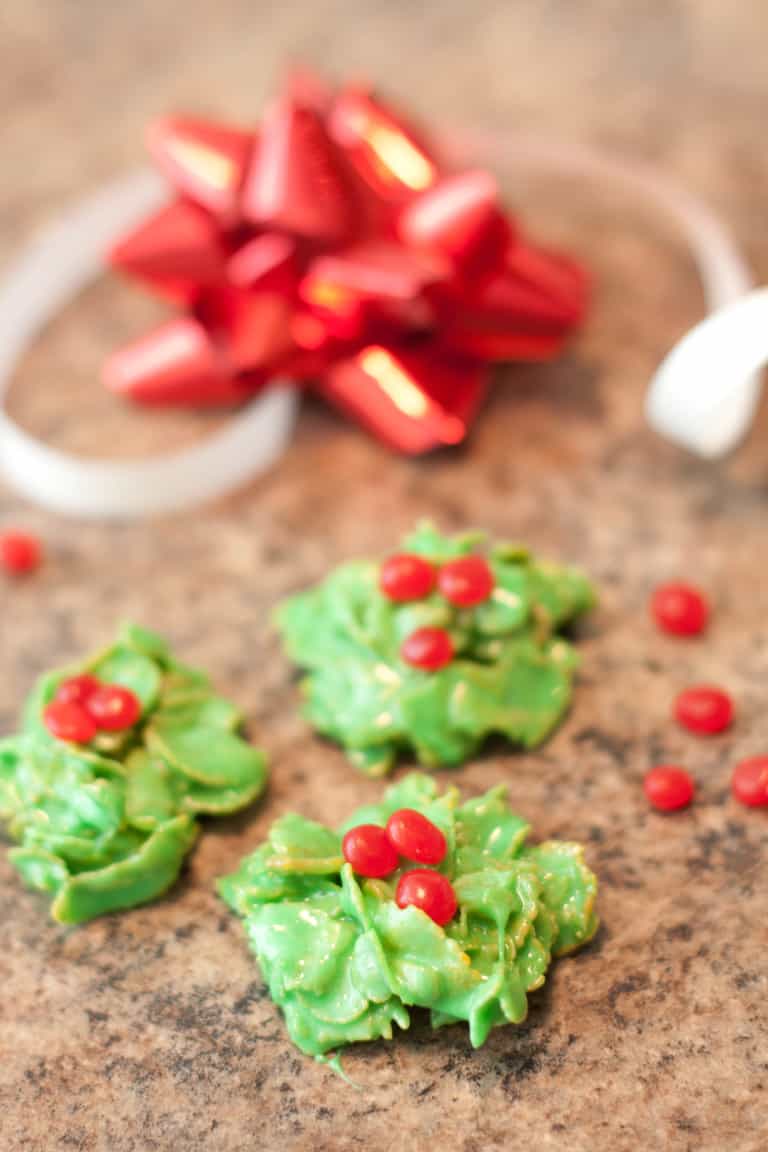 Even better, these guys are so easy. Thye're just like rice crispy treats but with corn flakes and green! No baking and only 5 ingredients. Ok, they are definitely not From Scratch, but they're just too cute to not make! Plus, I'll make marshmallows one of these days... once I replace the candy thermometer I broke. Until then, Merry Christmas, friends!
[yumprint-recipe id='174']