Love Kashi cereals? Did you know that you can make your own Copy Cat Kashi Go Lean Crunch Cereal at home? It's easier than you think!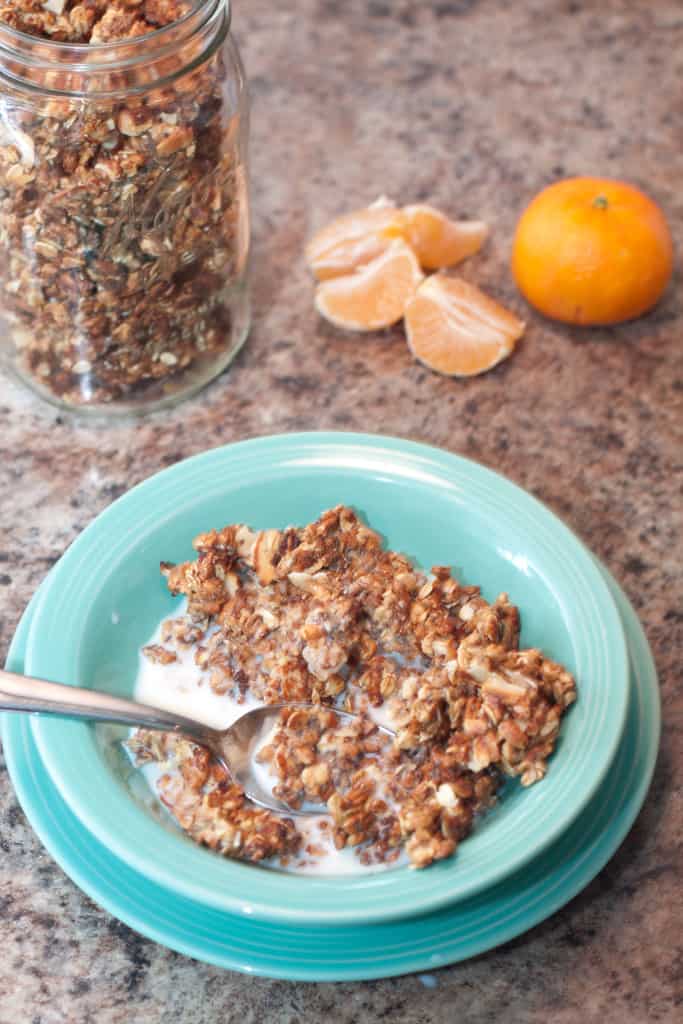 I love cereal. Like really love it. A while back I fell in particular love with Kashi's Go Lean Crunch Cereal. Not only did it hit all the right notes: crunchy with just the right amount of sweet, but it was super healthy. Whole grains! Protein! Fiber! All the other good for you stuffs that you won't find in a box of Cheerios.
But since going to our From Scratch lifestyle, when I've had a cereal craving, I've just made granola. Until one day I made the mistake of making eye contact with the Kashi cereal in the grocery store and it was on sale, and so I caved. I bought some and I ate some and realized that although it's close, it's just not the same as granola. Then I realized: if I could make granola from scratch, why couldn't I do a Copycat Kashi Go Lean Crunch Cereal from scratch?!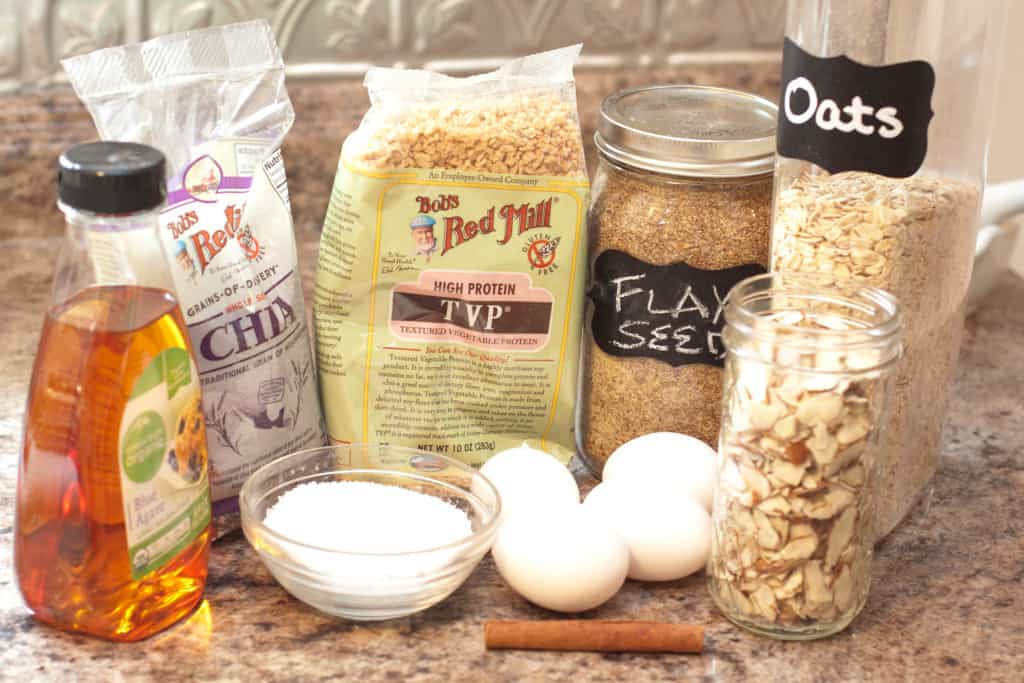 Turns out, you totally can! Especially when there's Bob's Red Mill who can totally answer your question, "what the heck is TVP?!" Total Vegetable Protein, by the way. I had no idea either.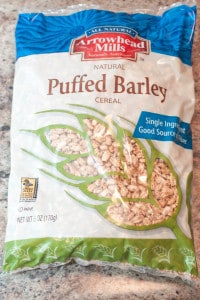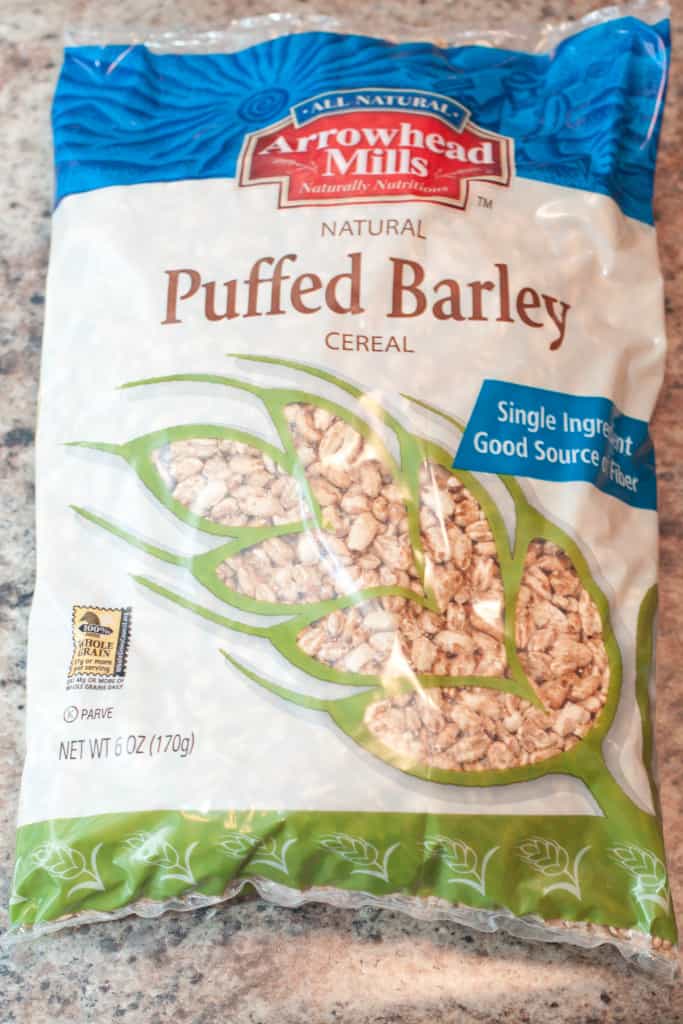 The first batch I made I couldn't find puffed barley so I substituted all oats. It was ok, but it was not the same; it was a lot like the granola I was trying to replace. So then I went on a hunt for puffed barley. And by hunt I went to one New Seasons and when I couldn't find it there I went to Amazon and bought it there because Amazon Prime is the lazy shopper in me's best friend.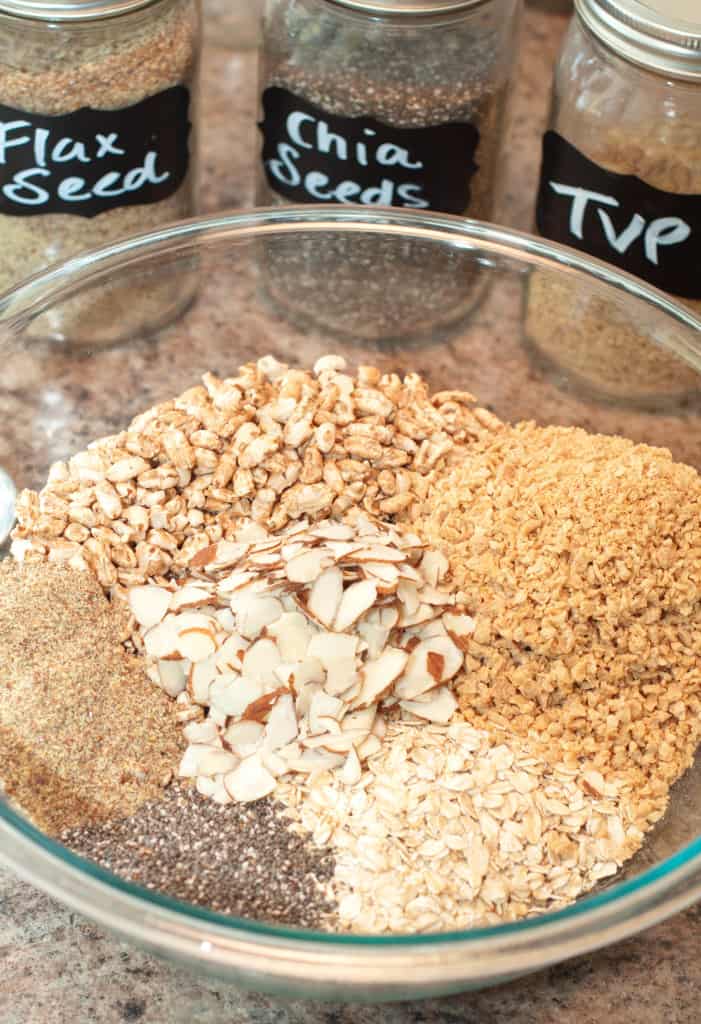 Then, I just mixed all the dry ingredients,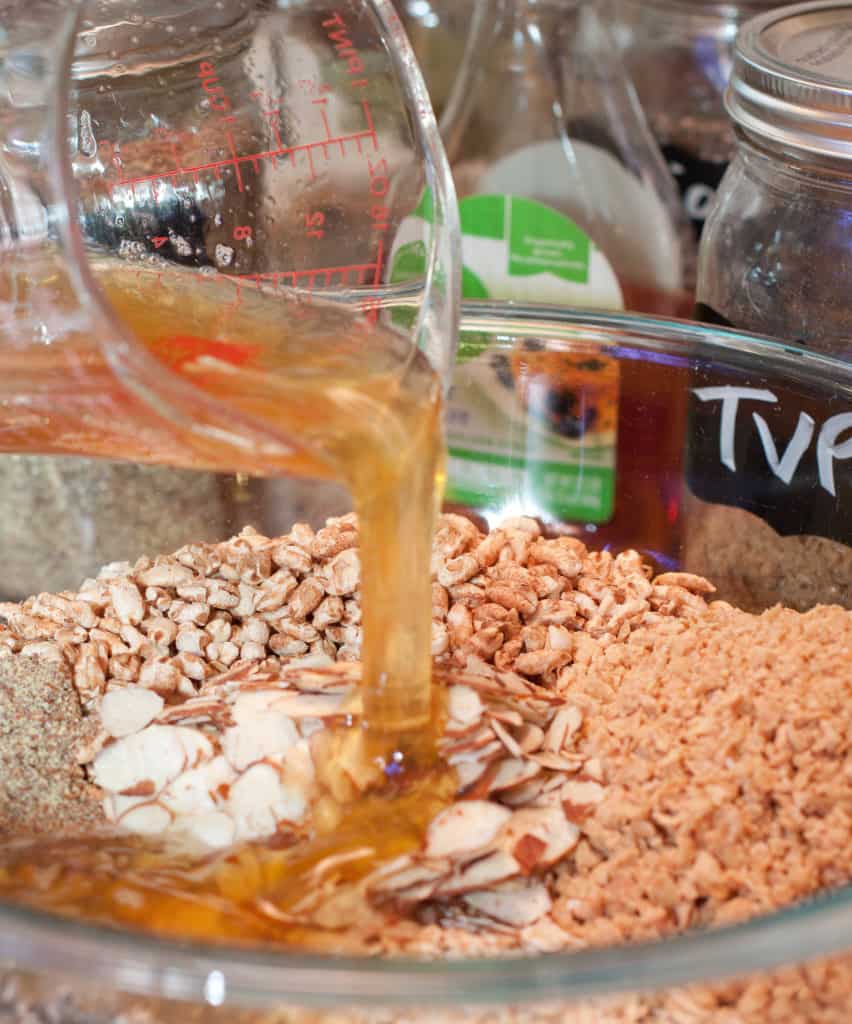 Then I whisked the egg whites with the agave syrup (maple syrup or honey would have worked well too) and mixed it all with the dry ingredients. Don't throw away those egg yolks though! Put them aside to make some Mayonnaise! Or even better, some Chocolate Pudding from scratch.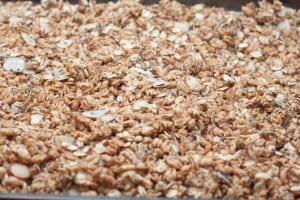 Then, a layer on to a baking sheet,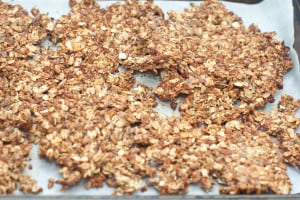 baked at 350 degrees for 12-15 minutes, then rotated and flipped for another 12-15 minutes. You'll get nice big clumps of the 'crunch clusters'- make sure that when you flip it they lie flat on the baking sheet to ensure even toasting and ultimate crispiness.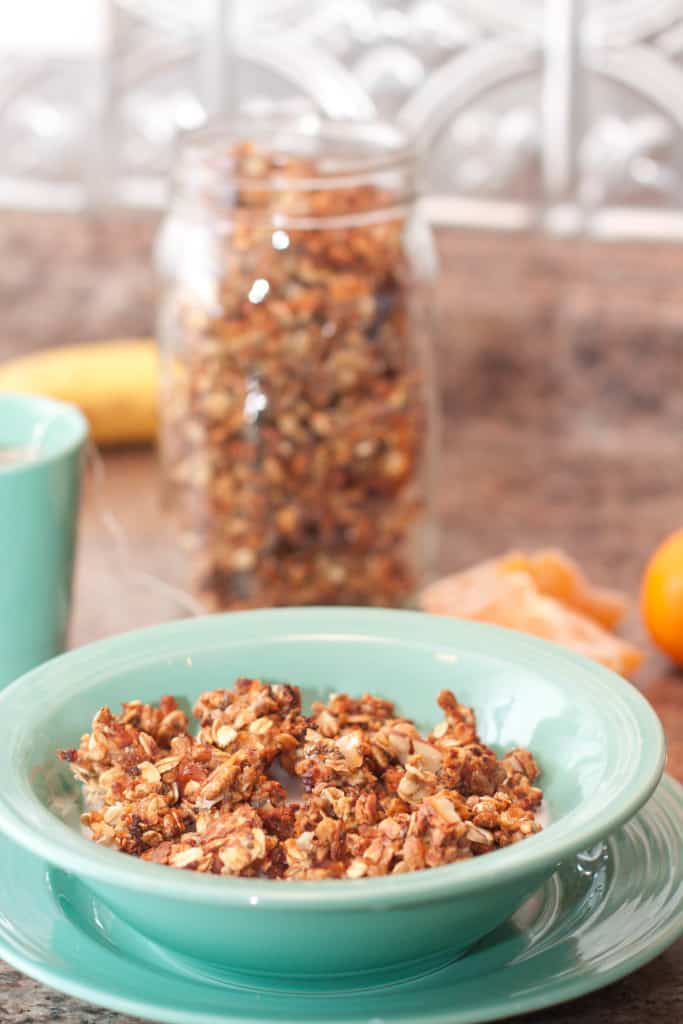 And that's it!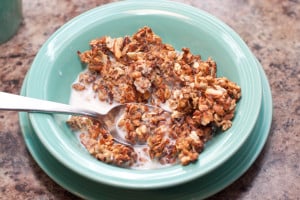 All the sweet clusters of whole grain, protein, fiber goodness. Made from scratch. No need to avoid eye contact with the cereal aisle anymore 😉
Love this easy homemade breakfast cereal? Try our Easy Homemade Muesli and Blueberry Almond Granola!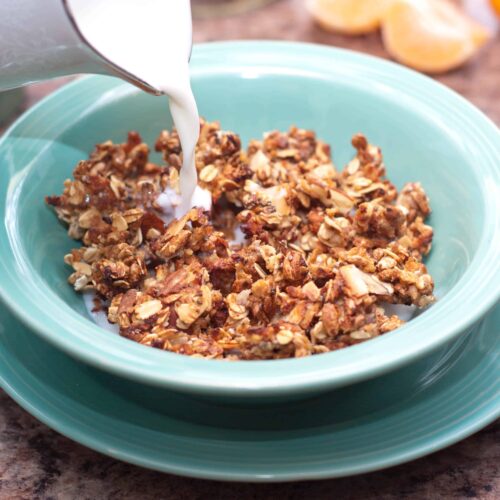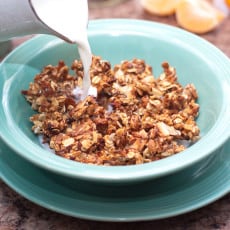 Copycat Kashi Go Lean Crunch Cereal
Kashi's healthy, crunchy, sweet cereal made at home!
Print
Pin
Rate
Ingredients
3

cups

of puffed barley

1

cup

of steel cut oats

1

cup

of TVP

total vegetable protein

2

tablespoons

of flax seed

2

tablespoons

of chia seeds

1/2

cup

of sliced / whole almonds or other nut of choice*

4

egg whites**

1/4 - 1/3

cup

of all natural sweetener: Agave syrup

maple syrup, or honey (add more for a sweeter cereal)

1 - 2

teaspoons

of ground cinnamon - dependent upon how cinnamony you want it

Pinch

of kosher salt
Instructions
Pre-heat oven to 350 degrees.

Mix all the dry ingredients in a large bowl.

In a separate bowl, whisk together the egg whites and sweetener. Add to dry ingredients and mix very well, ensuring all is coated with egg whites. The egg whites act as a binder which is what gives you the crispy nuggets of goodness.

Line a baking sheet with parchment paper and add mixture in an even layer.

Bake in middle rack for 12 - 15 minutes (check for crispy level), then remove from oven and flip cereal. Here is where you'll have large chunks - flip them but ensure that you rearrange so that it lies flat again to the baking pan.

Bake for another 10-13 minutes.

Cool and then store in an airtight container.
Notes
*Add any additional nuts / dried berries you want! ** Don't throw away those egg yolks! Make some Mayonnaise: http://www.servedfromscratch.com/mayonnaise-from-scratch/Make some Chocolate Pudding: http://www.servedfromscratch.com/chocolate-raspberry-pudding/