In just minutes and simple ingredients you can kick up your enchiladas by making your very own enchilada sauce from scratch!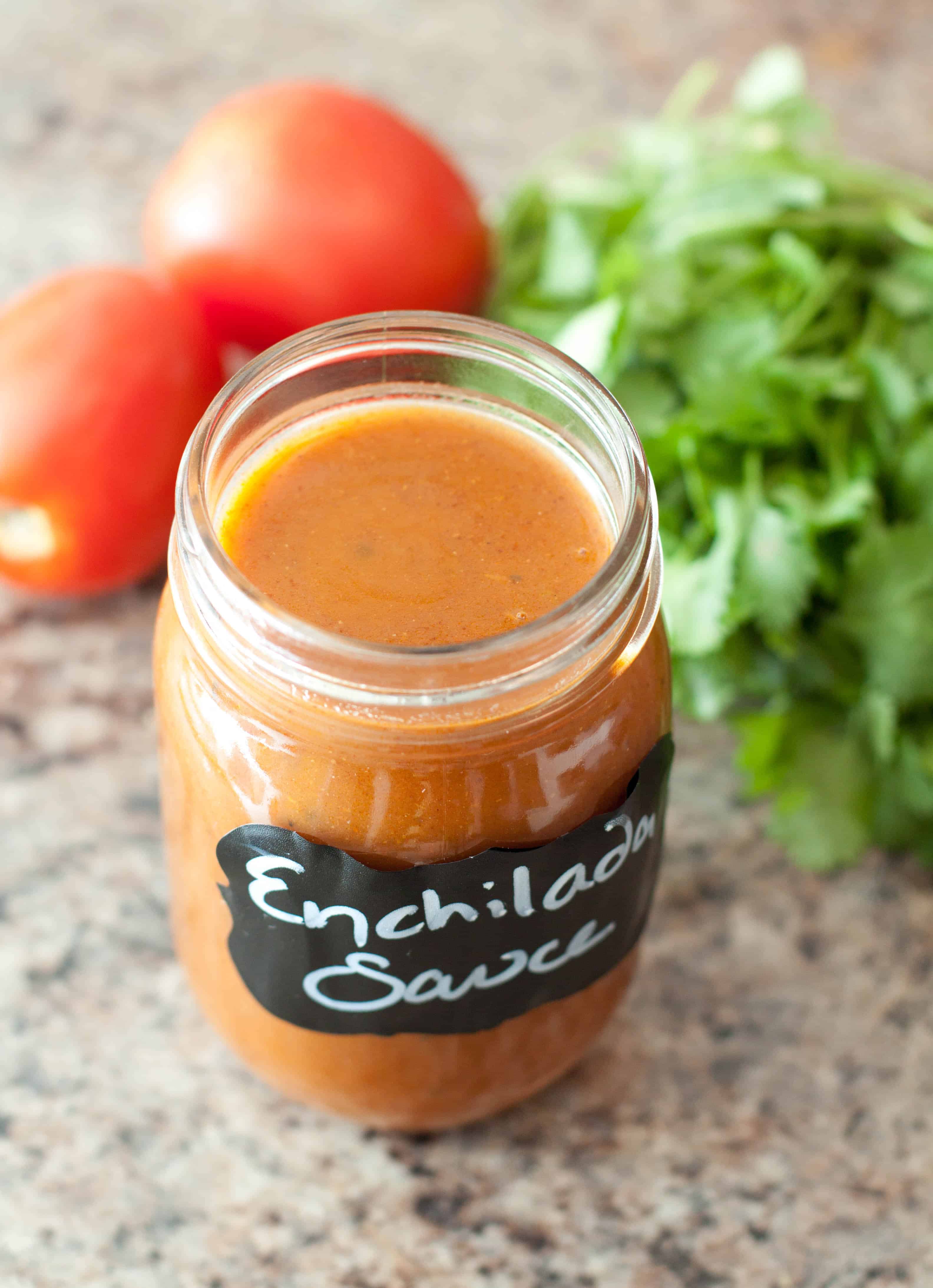 Who else loves all things enchiladas? Basically you're taking an almost perfect food, the burrito, and smothering it with a delicious sauce, cheese, and baking it. How can you go wrong? My husband could eat burritos (and enchiladas) every single day and be happy. No, really. I once tested this theory and made our homemade flour tortillas for a whole week and fed him burritos every night. By the end, he was sad the burrito run was over. Ha.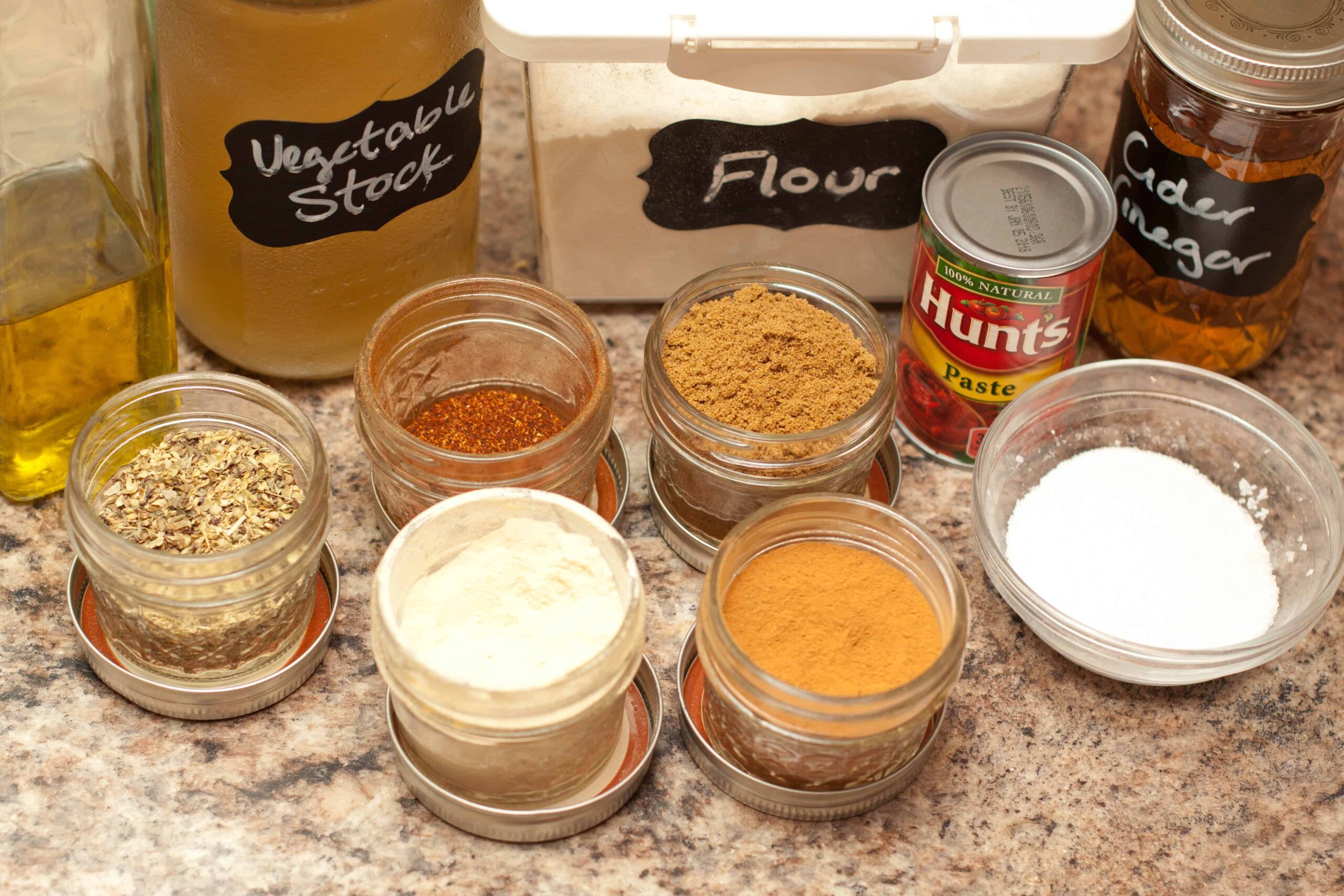 Enchiladas though, we don't eat as often. Mainly because they require a little more effort to make. We've made them from scratch with delicious refried beans and another enchilada sauce from scratch, but I've gotta say, I love this enchilada sauce so much more! Even better, it used some of my fresh made vegetable stock. Tomato paste, although you can totally make it from scratch, it's one of the few things that I have determined the cost (re: time) / benefit make me prefer to buy it.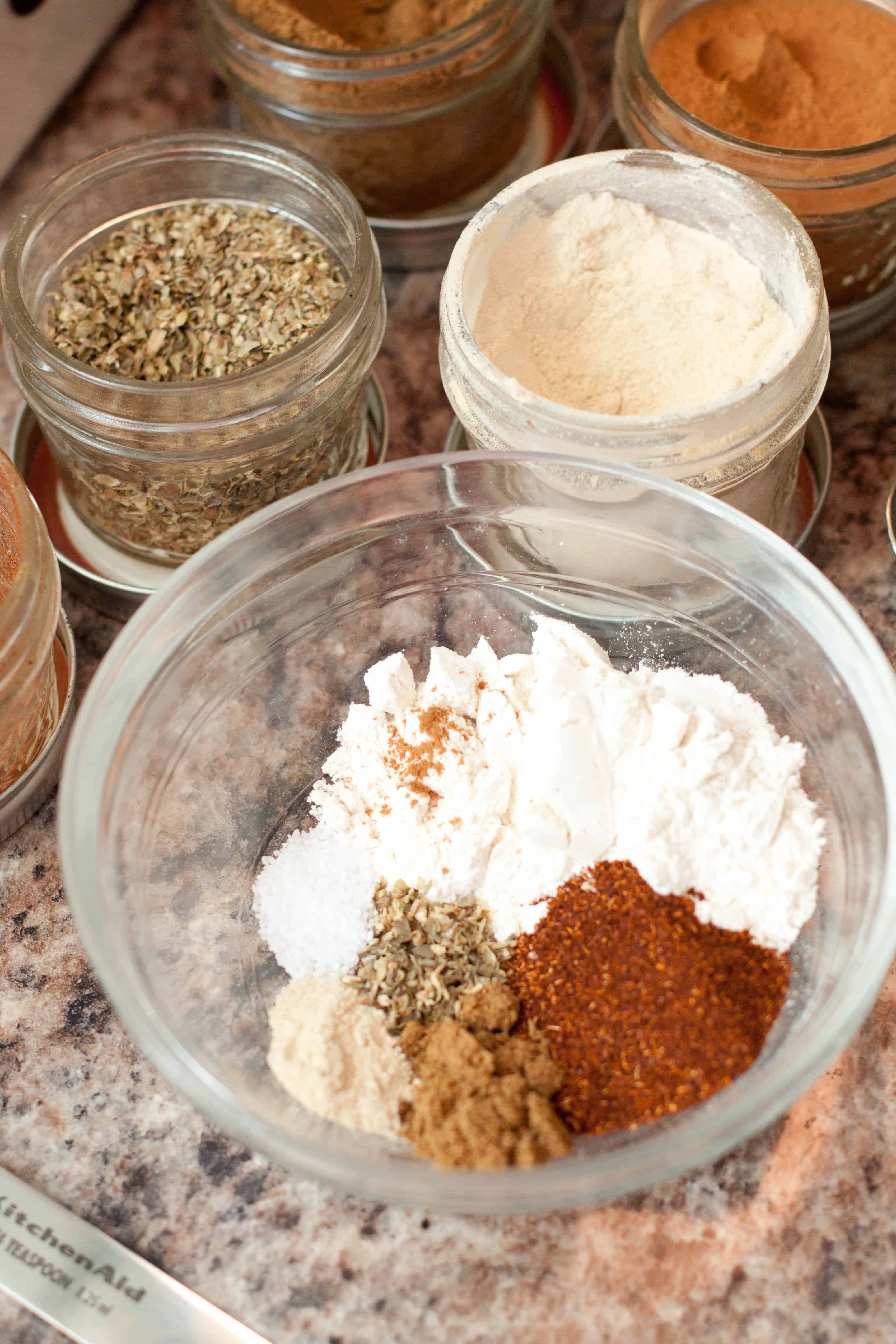 This sauce comes together so quickly, too so it's best to prep everything in advance by mixing the spices, and gathering the stock, paste, and vinegar. Then in a small sauce pan you just heat the oil and gradually add the ingredients.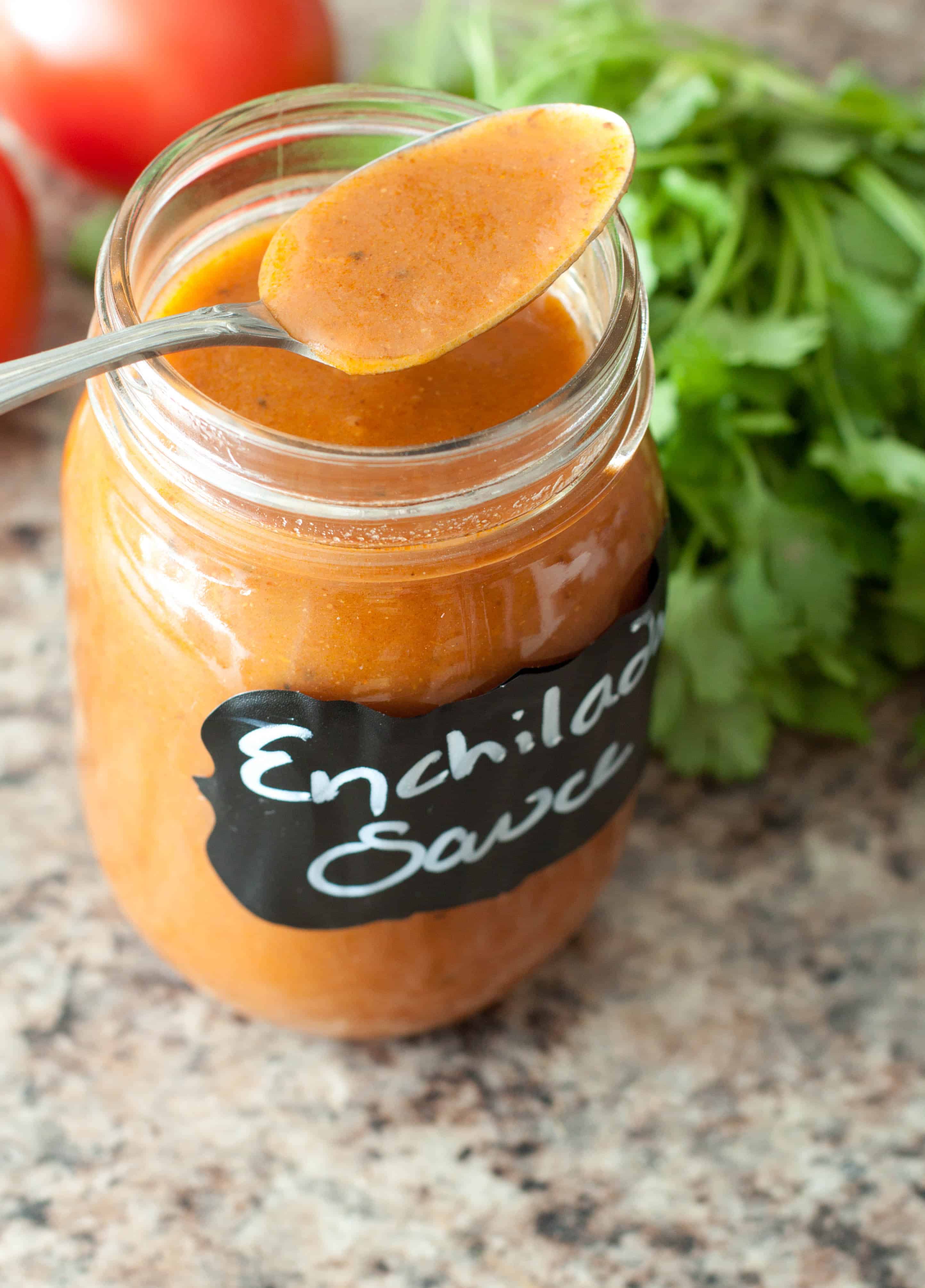 And then in 10 minutes you'll have a delicious, from scratch, sauce just waiting to be slathered on some enchiladas!
Making this sauce for your favorite enchiladas? I'd love to hear how they turned out. Share them with me on Instagram or Facebook and follow me on Pinterest!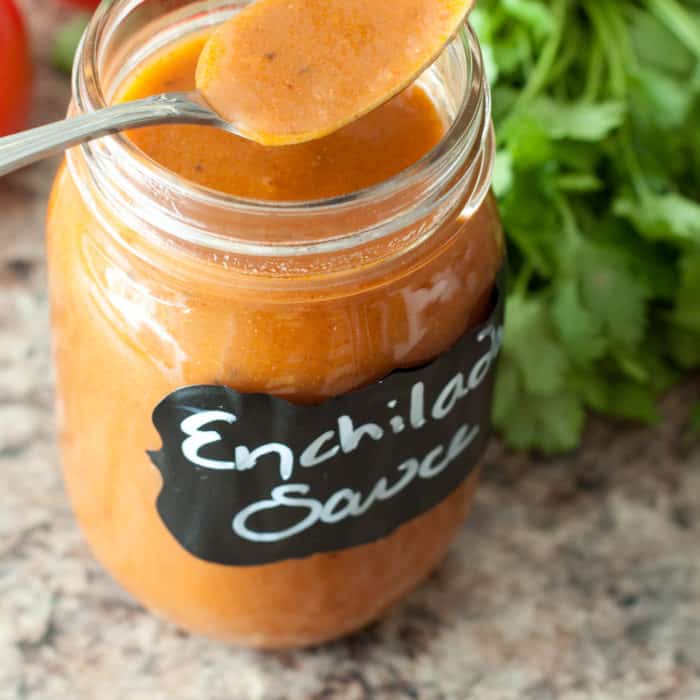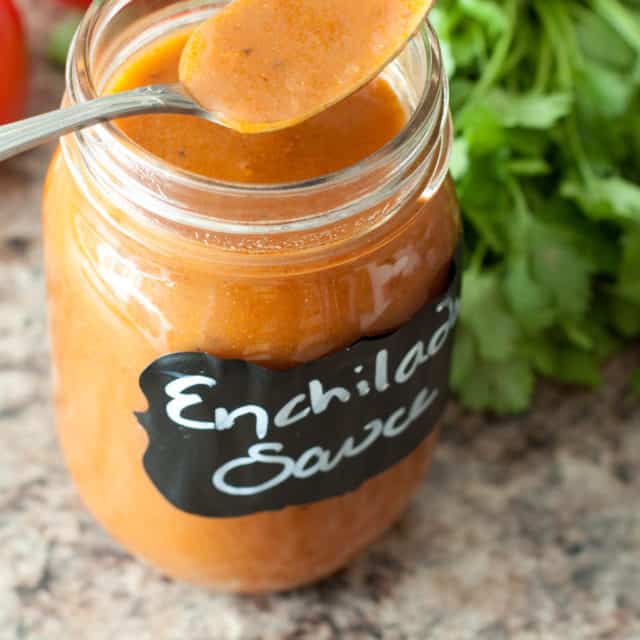 Ingredients
3

tablespoons

olive oil

3

tablespoons

flour

all purpose or whatever you have

1

tablespoon

ground chili powder

1

teaspoon

ground cumin

½

teaspoon

garlic powder

¼

teaspoon

dried oregano

¼

teaspoon

salt

to taste

Pinch

of cinnamon

2

tablespoons

tomato paste

make your own! http://www.servedfromscratch.com/tomato-paste-scratched-it/

2

cups

vegetable stock (or chicken stock)

make your own! http://www.servedfromscratch.com/vegetable-stock-from-scratch/

1

teaspoon

apple cider vinegar

Freshly ground black pepper

to taste
Instructions
Mix the dry ingredients all together in a small bowl: flour, chili powder, cumin, garlic powder, oregano, salt, and cinnamon. Open the tomato paste and vegetable stock and have that ready to go.

In a medium sauce pan, heat the olive oil on medium. It'll be ready when if you sprinkle a tiny bit of flour in it and it sizzles. Once it's ready, add the dry ingredient mixture and whisk constantly for 1 minute, be careful it doesn't burn.. Slowly add the vegetable stock and tomato paste and continue whisking until lumps are whisked out.

Bring heat to medium high to bring to a simmer, once simmering, lower the heat so that it's gentle simmer and cook for 5-7 minutes, whisking often. This will thicken the sauce.

Remove from heat and whisk in the vinegar and pepper and salt to taste. As it cools it will continue to thicken.

Slather it on your favorite enchiladas, or let cool and store in fridge for 2-3 days.