Crustless Spinach and Feta Quiche made with lots of fresh spinach, and lighter by eliminating the traditional crust.
Oh, hey!  It's been awhile! It's for a good reason, I promise! Lots of new exciting website updates coming!  Funny how much longer things take when you're trying to squeeze them into an already uber busy schedule.  What's not difficult to squeeze in, though?  This quiche. Last week I made it twice.  Twice!  That's how good it is. Once for dinner for Dan and I and then again for brunch with the ladies.  I love this quiche.  It's fast, easy, delicious, and nearly guilt-free since it's sans the buttery delicious pie crust that we use in our Spinach, Ham, and Cheddar Quiche. This quiche, it doesn't even need a crust, it's so packed with spinach, feta, and egg goodness.
 Because it doesn't have our normal butter laden (and delicious) pie crust, I greased the pie dish with just a little bit of butter. And parmesan cheese.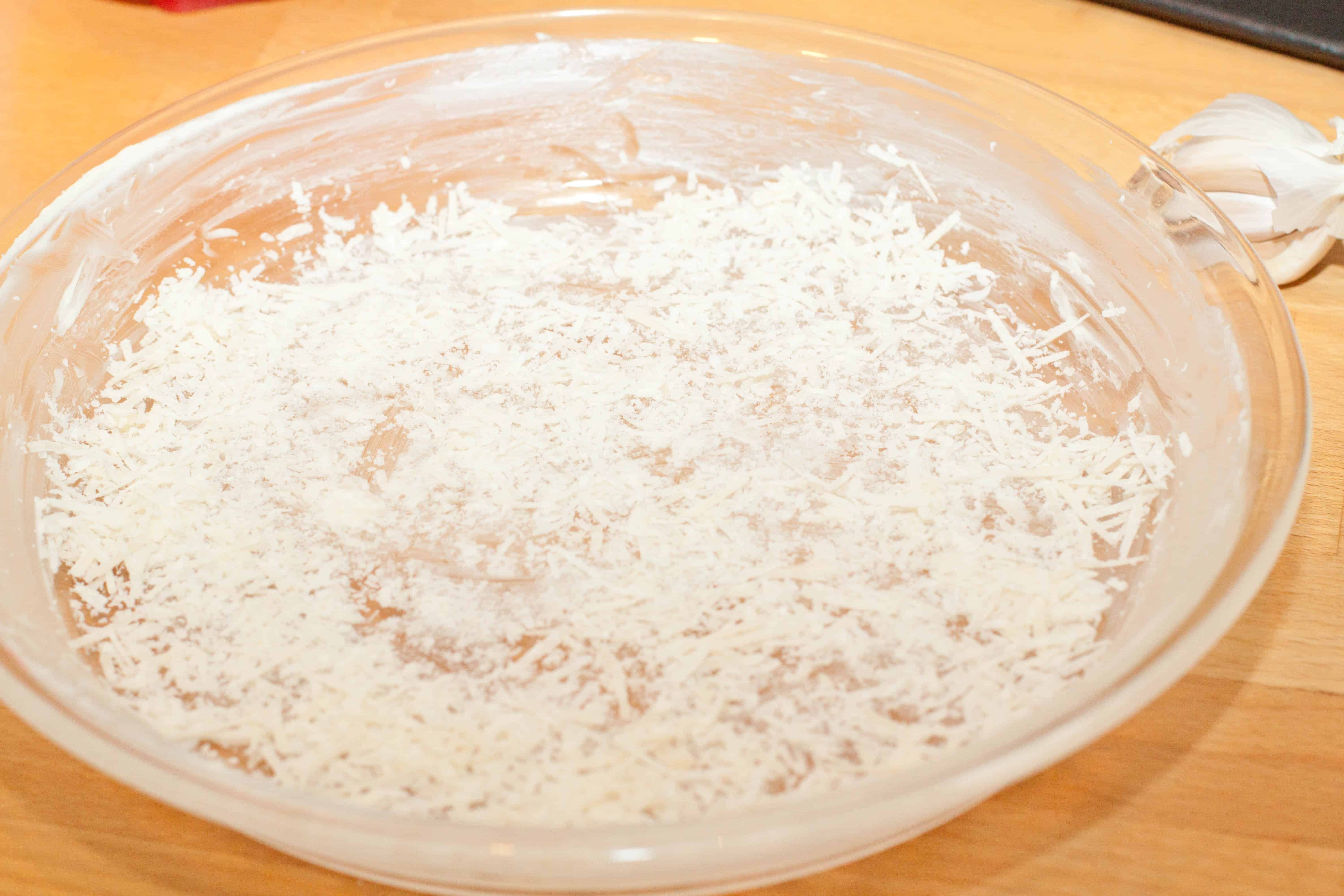 Just enough for a light layer for all the quiche-y goodness to rest on.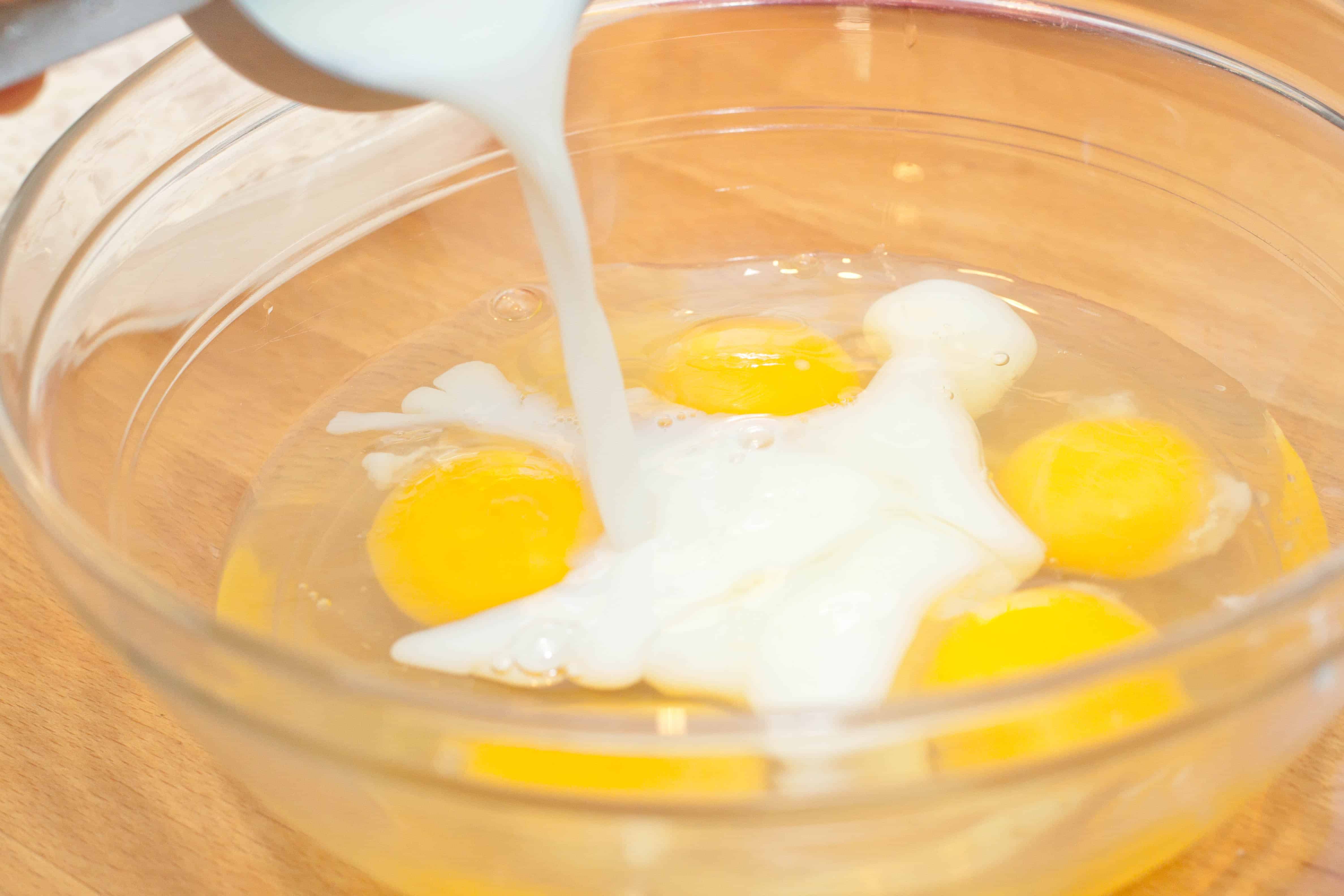 Then I mixed 5 eggs with 2/3 cups of milk.  I used 2% because that's what Dan drinks and what we keep in the house.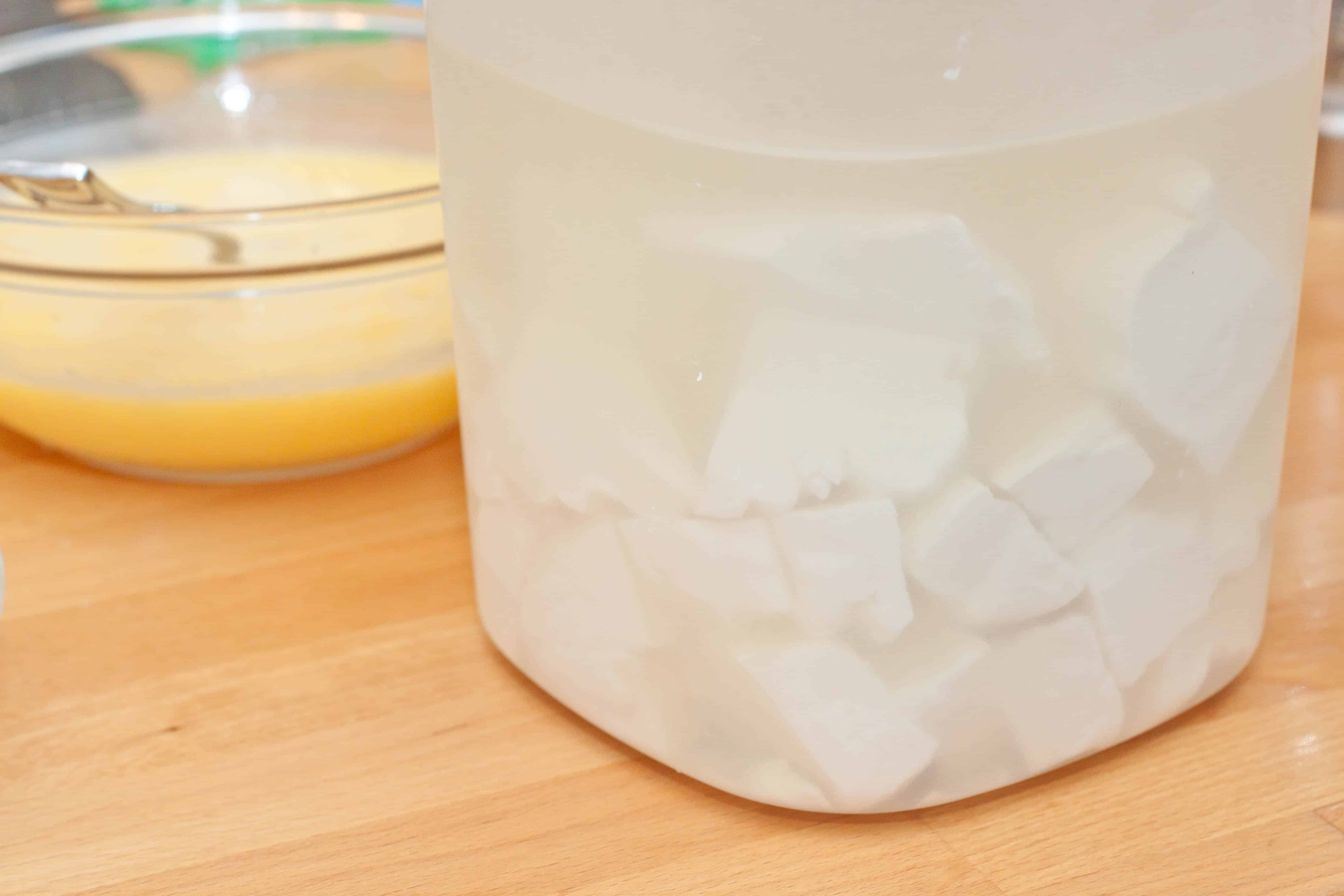 I had also just finished making some homemade feta cheese, which is truly my most favorite cheese to make. Not only is it delicious, but it lasts up to 4 weeks!  This quiche was totally inspired by this feta.  Ok that and because my husband has requested more spinach in our daily diets.  Spinch+feta?  Win.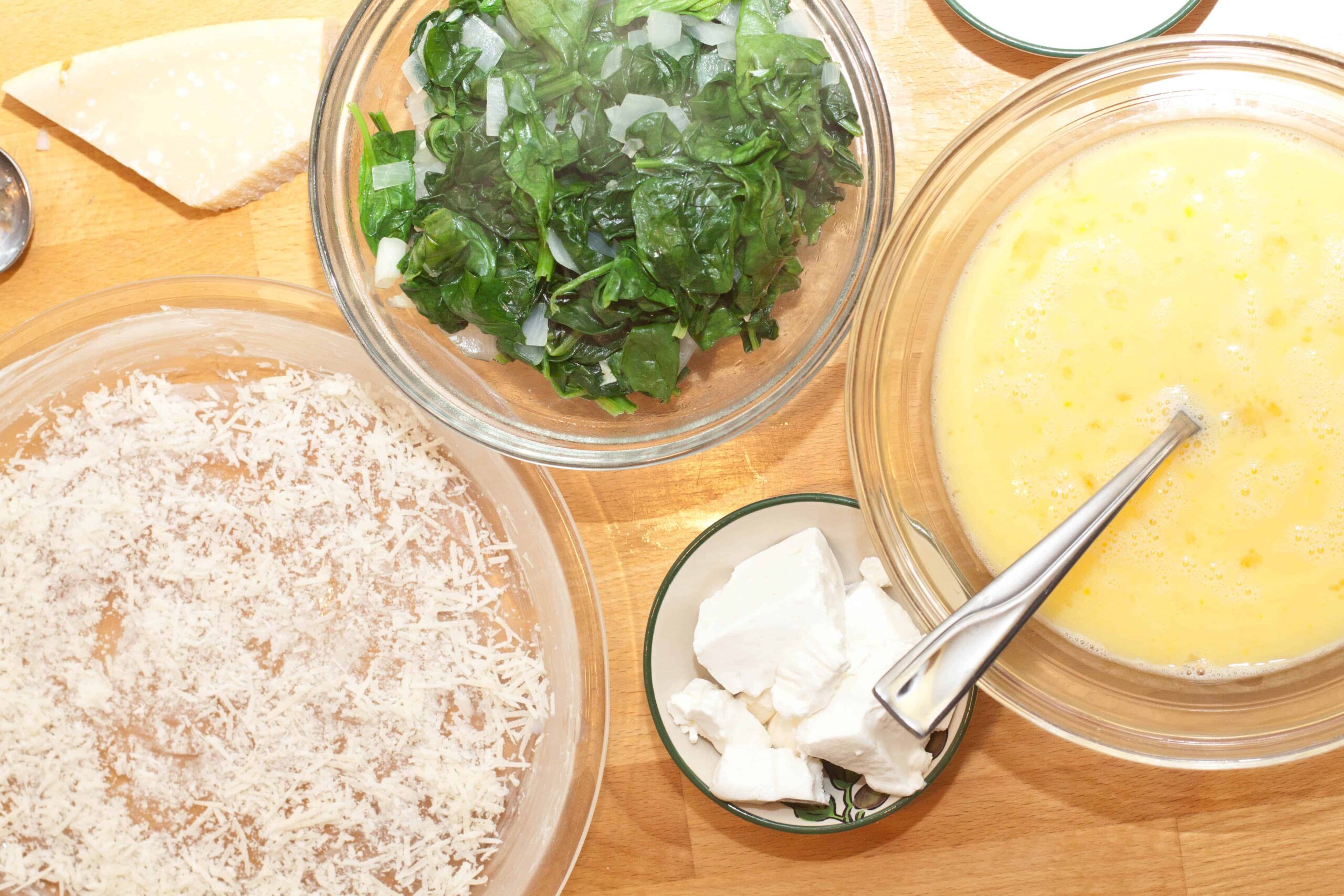 For the spinach, I just sautéed some minced garlic and onion and added the spinach until it was wilted.  With that, the parm / butter base, eggs and milk, and feta, I was ready for a super simple yet delicious quiche.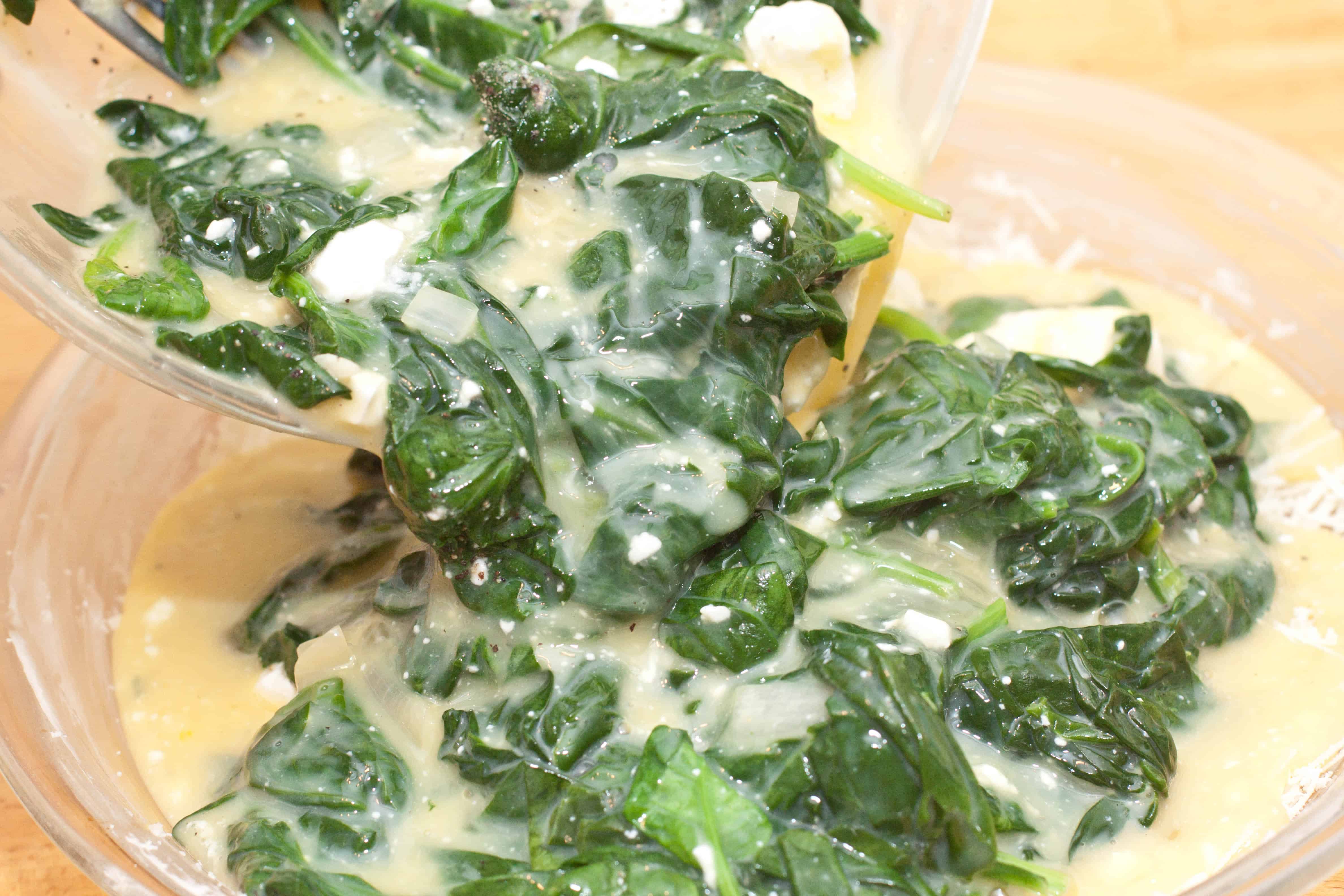 First the spinach and feta, then a mix with the eggs, all into the pie dish.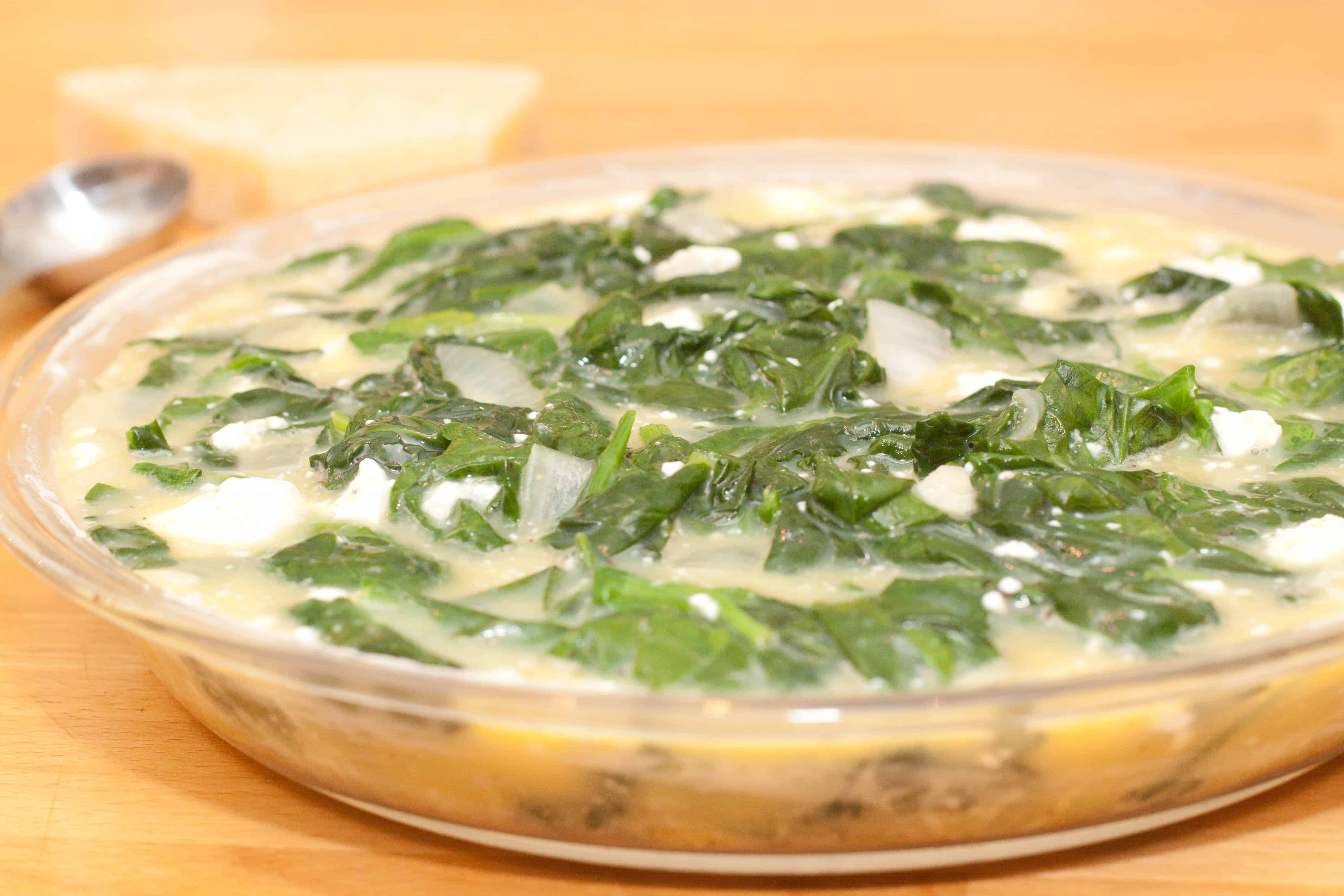 A perfect fit.  Ok, this one was. The 2nd one I made I got greedy and added more feta and it spilled over into the oven.  Oops. Not sorry.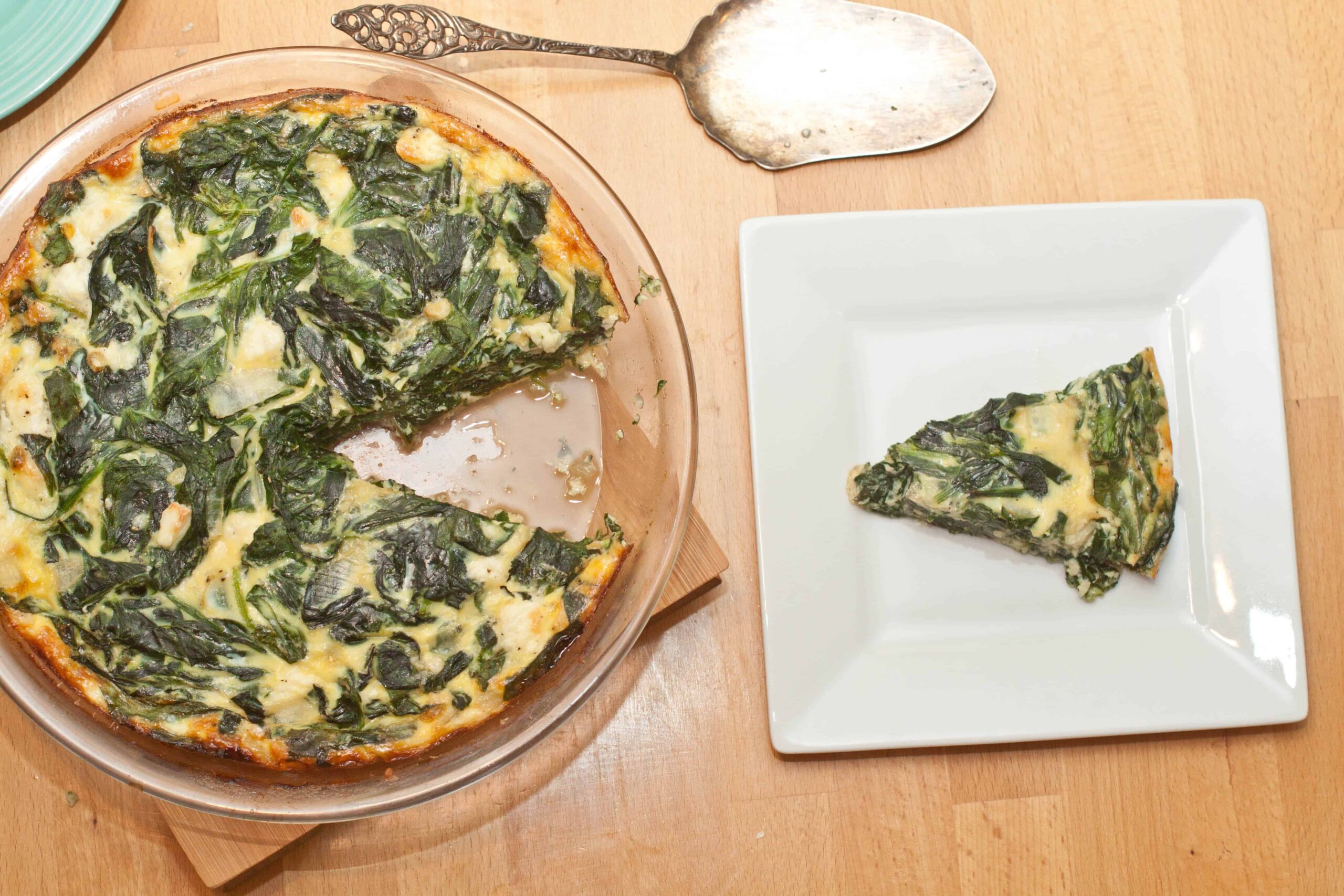 50 minutes later, we had a perfectly cooked quiche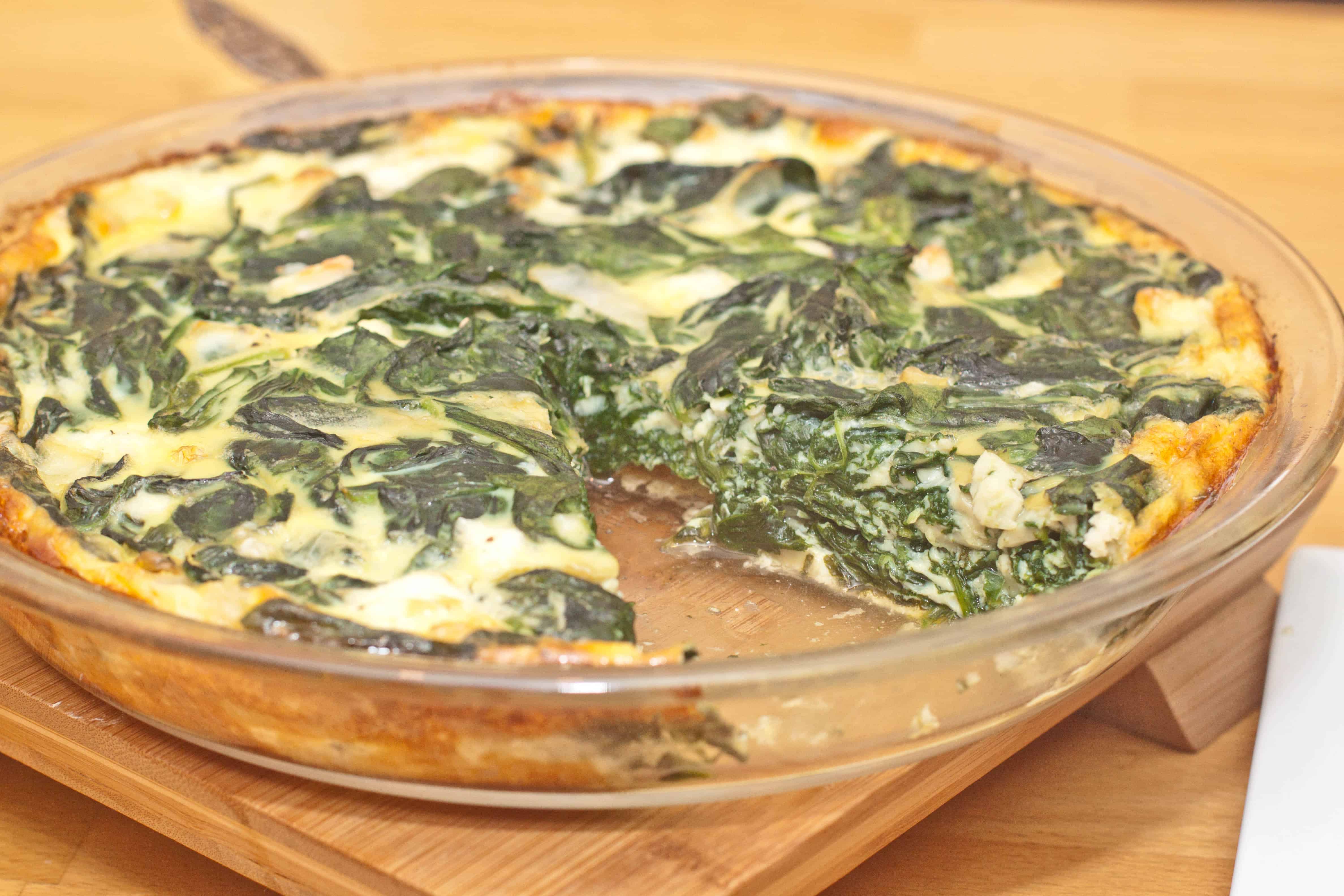 that was packed with spinach!  Popeye would have totally approved.  My studly husband did!  It made a great protein, vitamin K, etc. rich dinner for him and a healthier brunch option for the gals!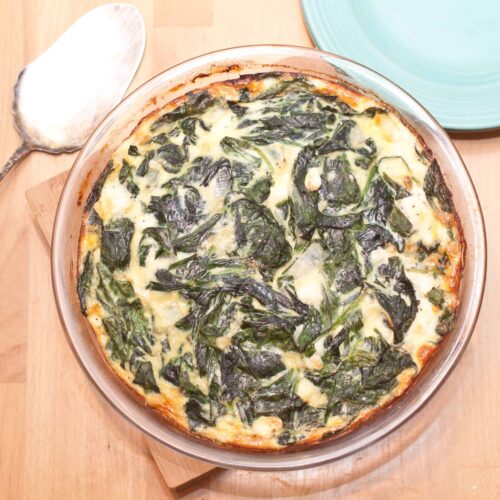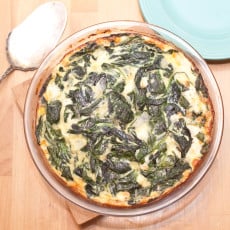 Crustless Spinach and Feta Quiche
A healthier quiche option with no crust and with homemade feta cheese!
Print
Pin
Rate
Ingredients
2

bunches of fresh spinach

washed and trimmed from stems

3

oz

of feta

make your own feta! https://www.servedfromscratch.com/feta-cheese-from-scratch/

3

cloves

of garlic minced

1/2

small white onion

diced

5

eggs

2/3

cups

of milk

2

tablespoons

of parmesan cheese

shredded

1

teaspoons

of kosher salt

1/2

teaspoon

of pepper

butter for greasing or non stick spray

1

tablespoon

of olive oil
Instructions
Pre-heat oven to 350°.

Grease a pie dish with butter.  Add shredded parmesan cheese to bottom of dish and spread in a very thin layer.

In a large saute pan, heat olive oil on medium.  Add garlic and onion until translucent.  Add spinach and saute, mixing often until spinach is bright and wilted.  Remove from pan and put in a bowl.

In a separate large bowl, add 5 eggs, 2/3 cup of milk, salt, and pepper. Whisk well.

Add crumbed feta to bowl with spinach.  Add spinach mixture to large bowl with eggs.  Mix well.

Pour egg and spinach mixture into pie dish so that it fills dish but doesn't overflow.

Bake for 50 minutes until egg has set.

Serve and enjoy!