No cooking required and ready in just minutes, our 5 Minute Homemade Ketchup couldn't be easier to make and it's totally customizable to your own taste!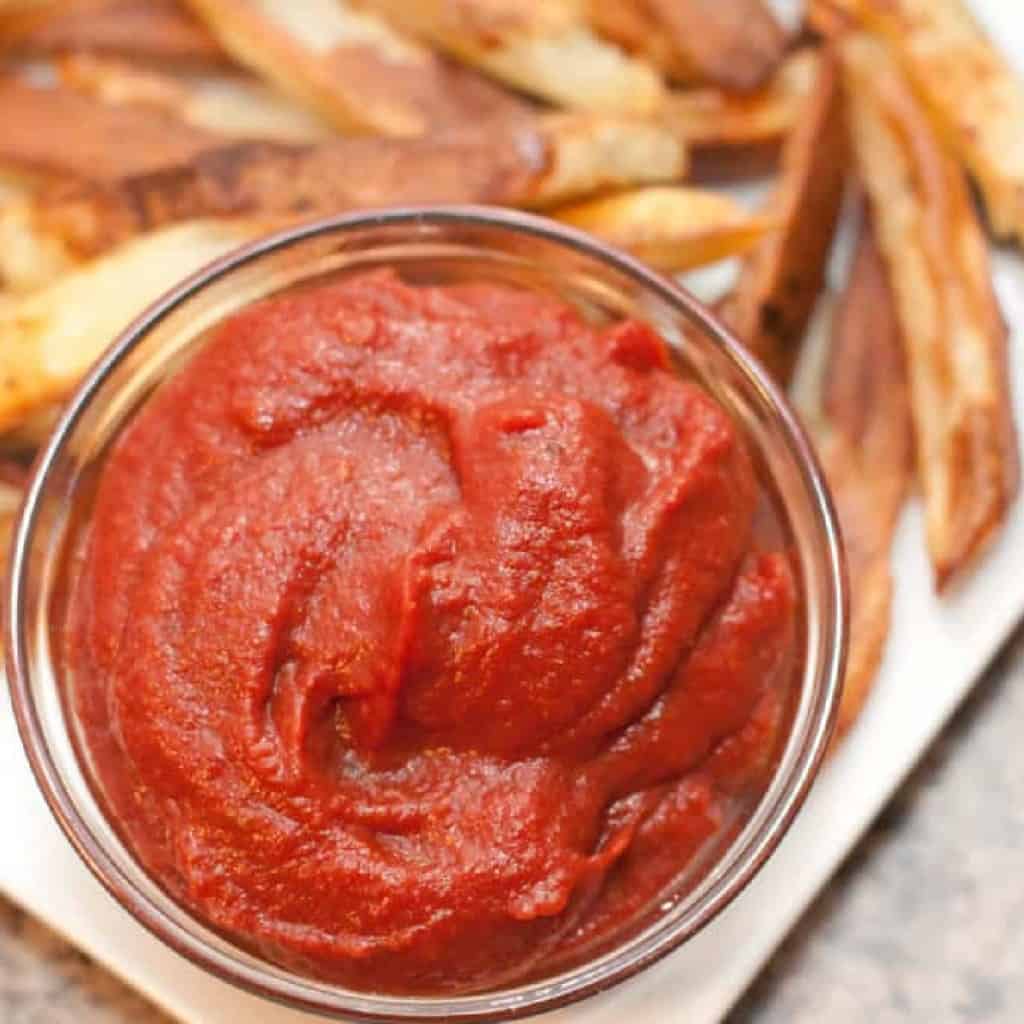 5 Minute Homemade Ketchup that's made from scratch! It's seriously one of the easiest condiments to make at home, and we love making ketchup like this because it doesn't require any cooking and we always have what we need on hand!
While we do use canned tomato paste for this recipe, tomato paste is one of the few things I will opt to buy over making. We've made it before and honestly, it wasn't worth it - the time and cost of tomatoes just made us realize that it'll be one of the few things we buy.
Ingredients Needed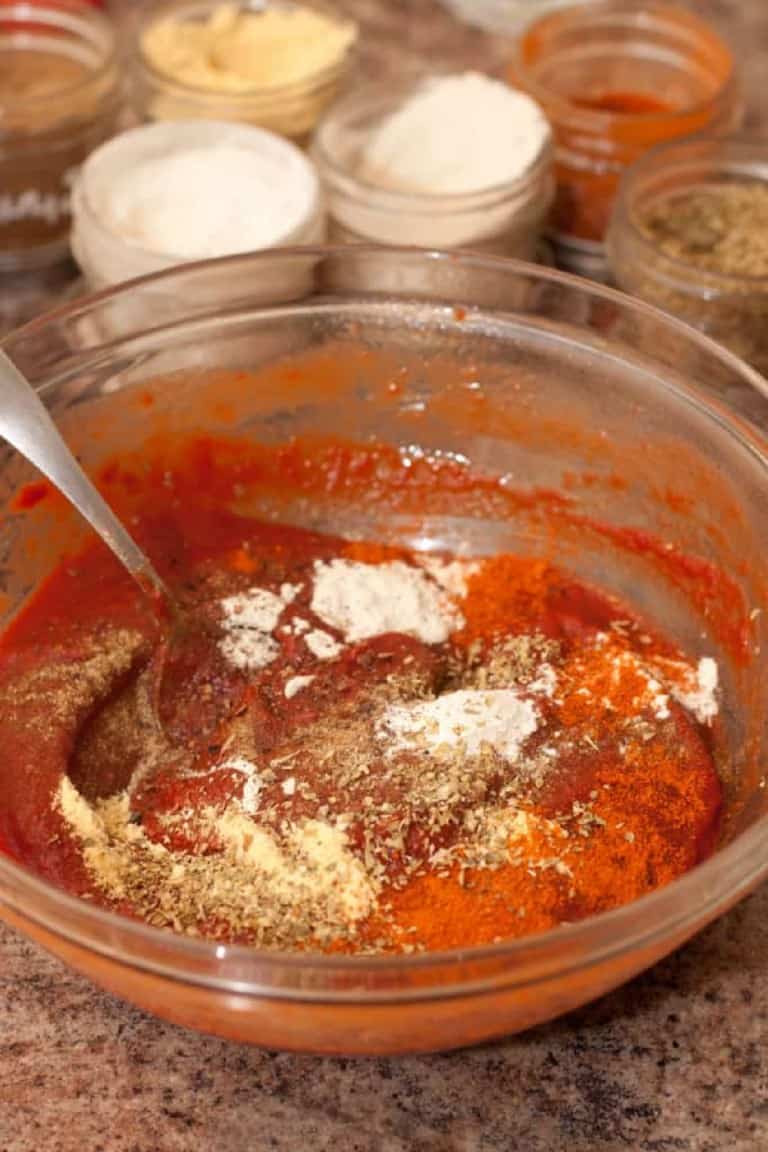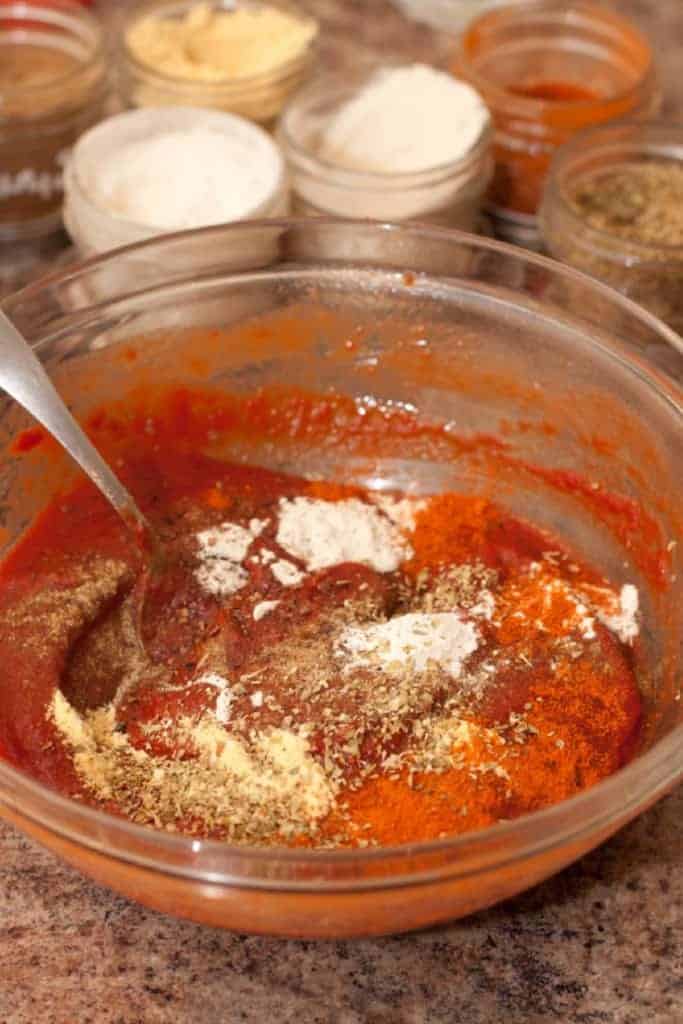 What is in homemade ketchup? Well, ours is just tomato paste, vinegar, and a load of spices. That ketchup from the store? It has high fructose corn syrup - that's why we make our own.
Customizable
What I love most about this homemade ketchup recipe is that you can easily adjust it to your own taste! With a base of tomato paste and some vinegar, then you can add whatever spices you want for your own taste.
Sugar - add more for sweetness!
Cayenne - add a little more for heat!
Celery salt - sometimes I like to add more of this a little less salt
Mustard powder
Oregano
Onion and Garlic powder
All spice - just a smidge!
Salt and Pepper - to taste
How to Make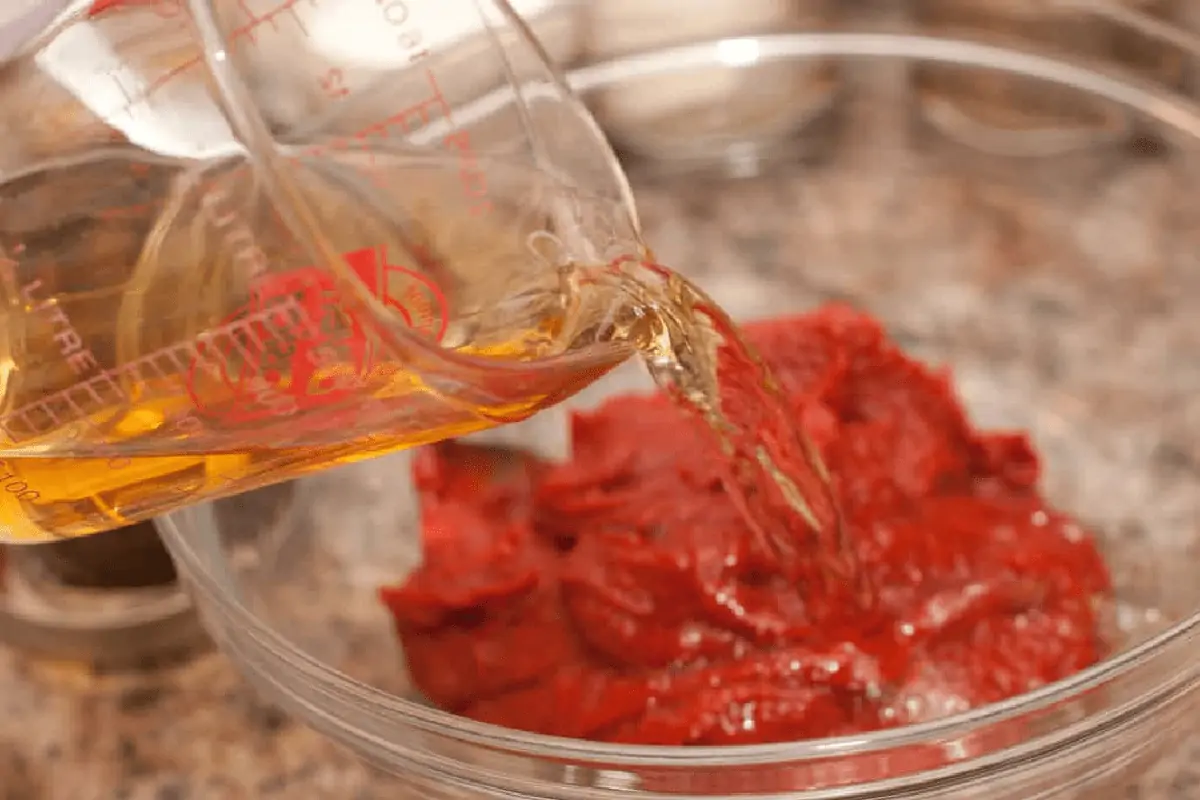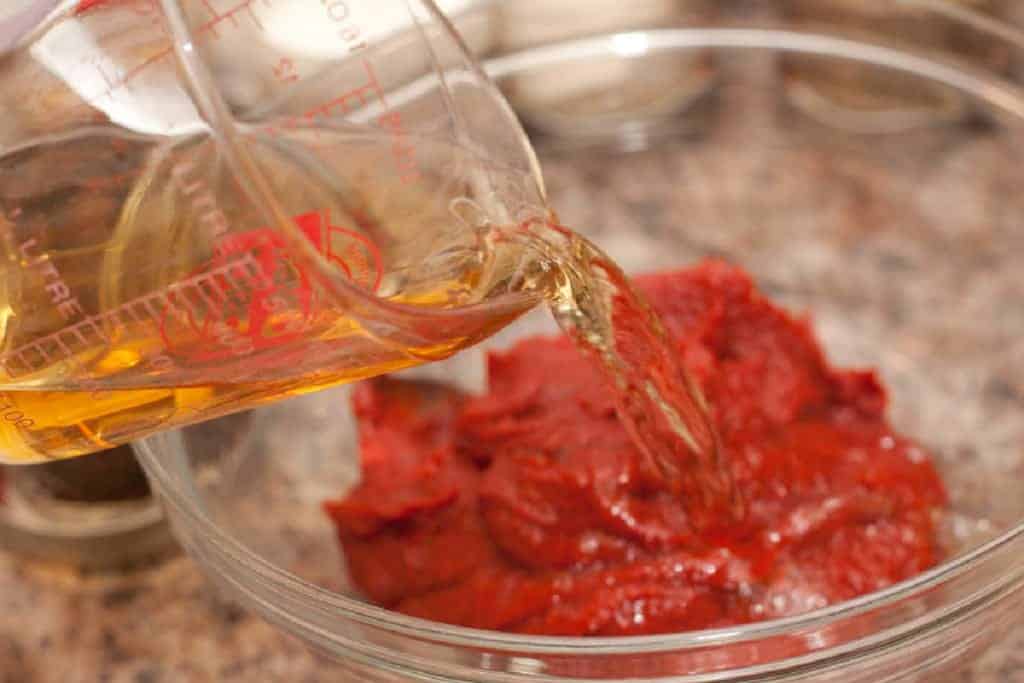 5 minutes means there's not a lot to it!
Step 1: Add vinegar to tomato paste.
Step 2: Add spices and mix.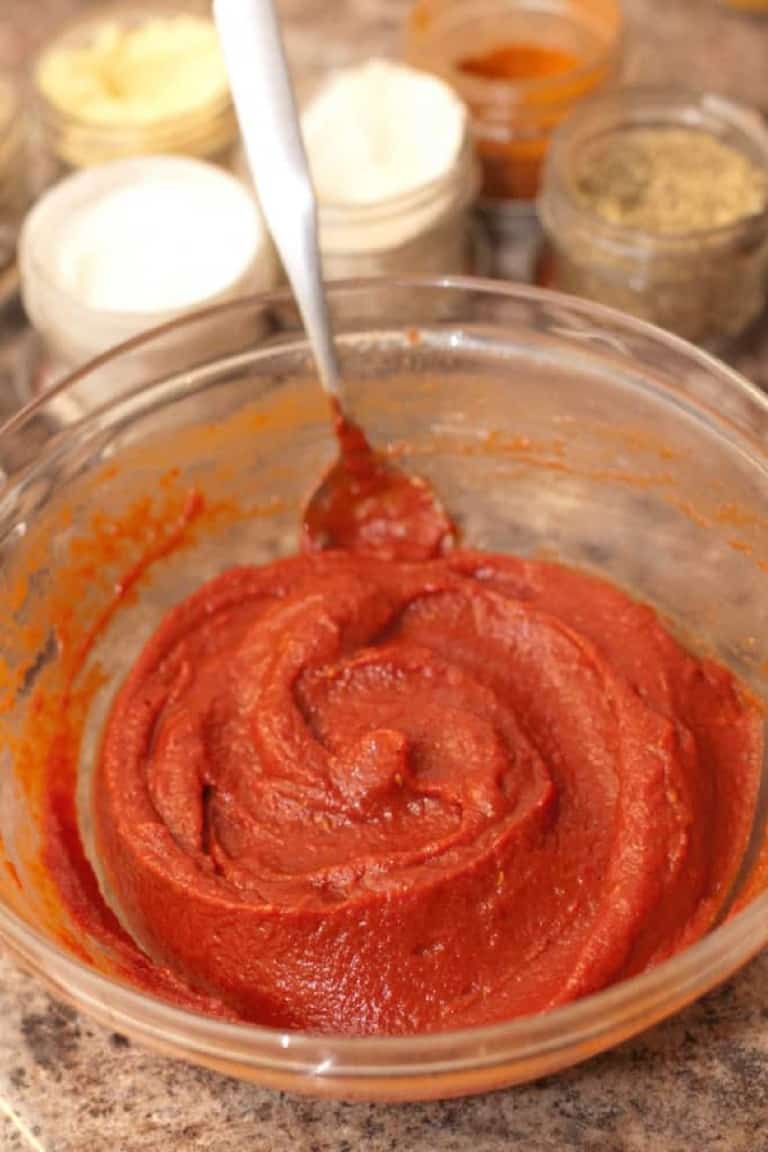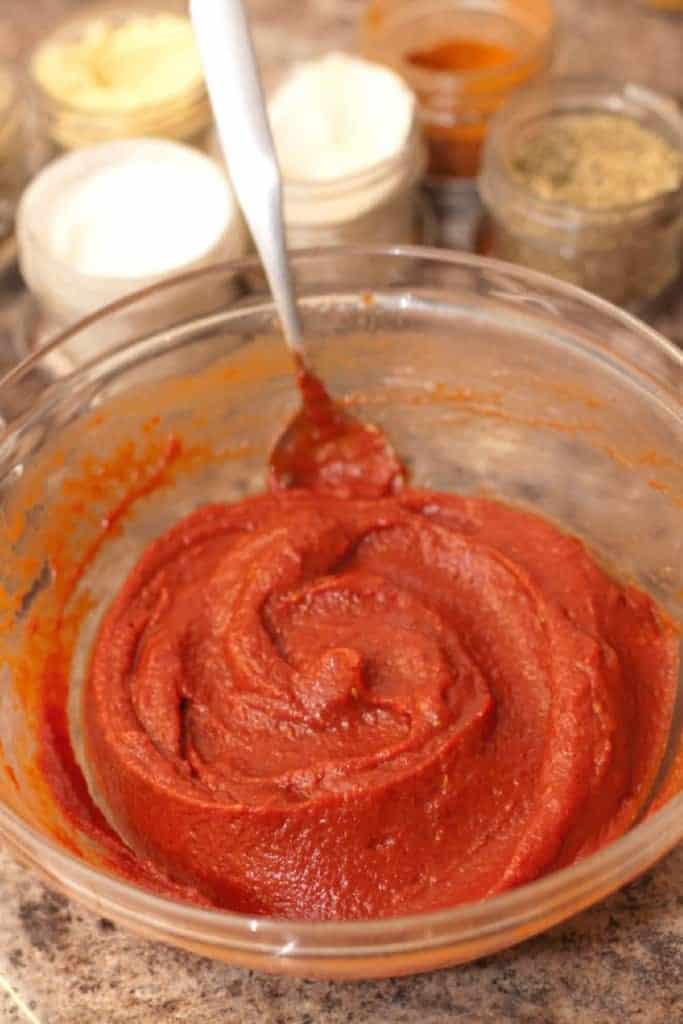 That's it!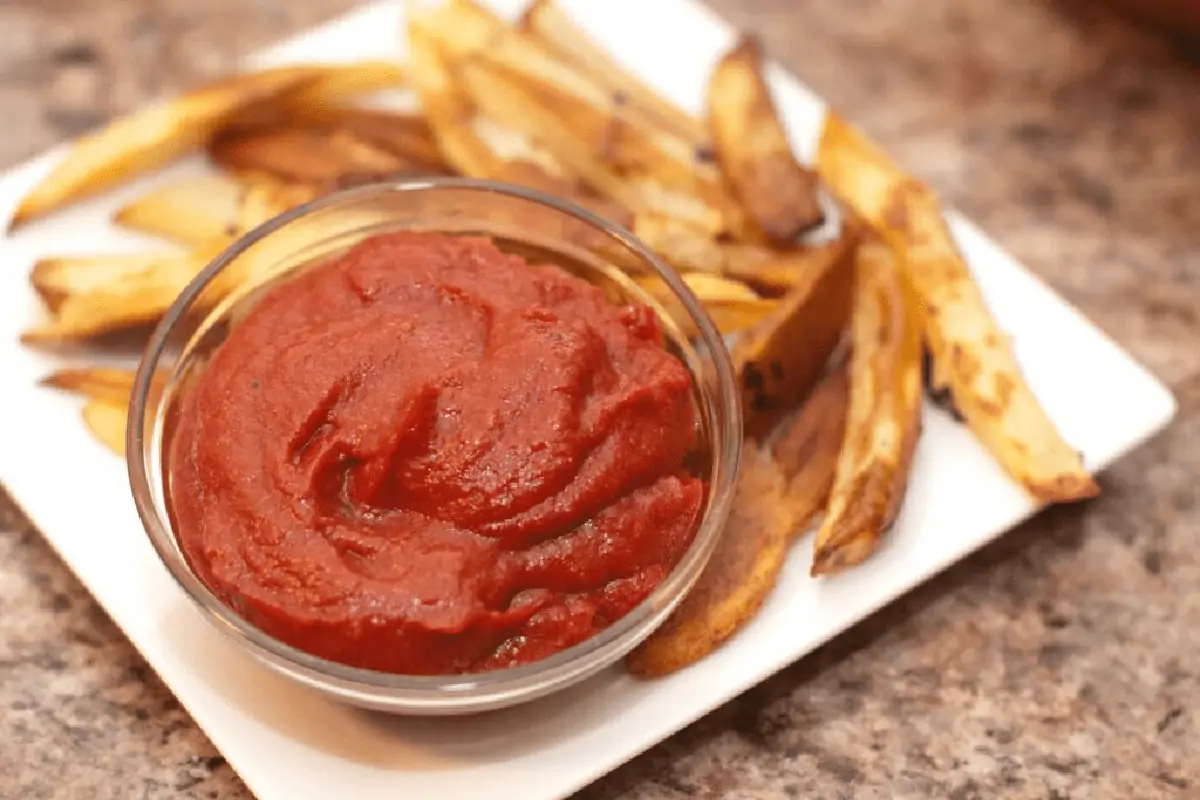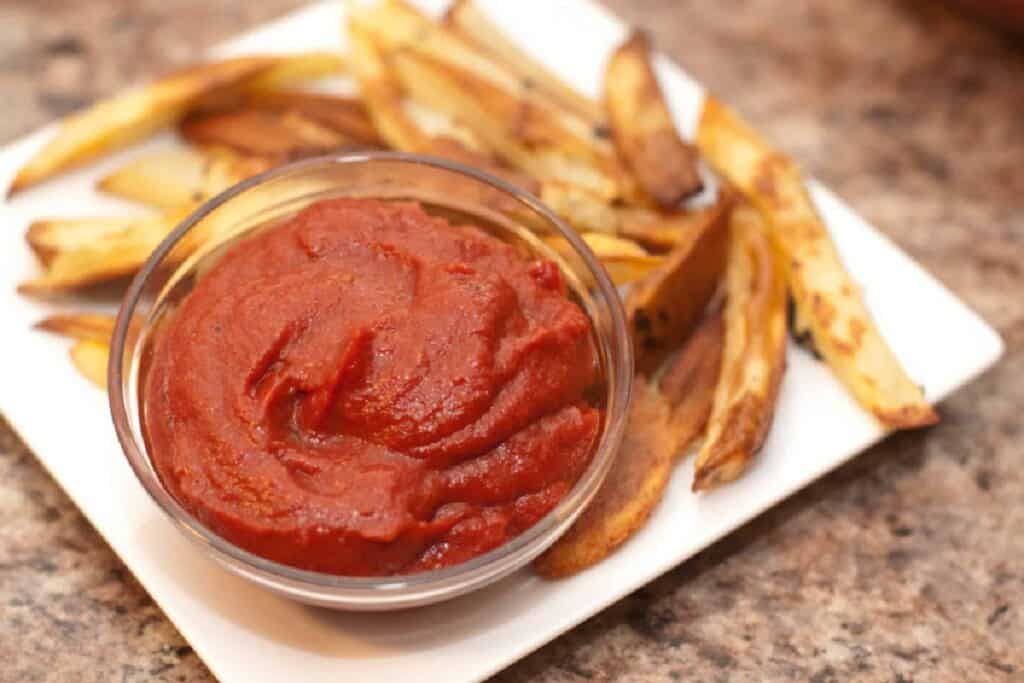 Honestly, I think I spent most of that time finding the spices I wanted than everything else. Paired with some simple homemade fries and, well, is there anything better than homemade ketchup and fries? Next time, try our Homemade Yellow Mustard!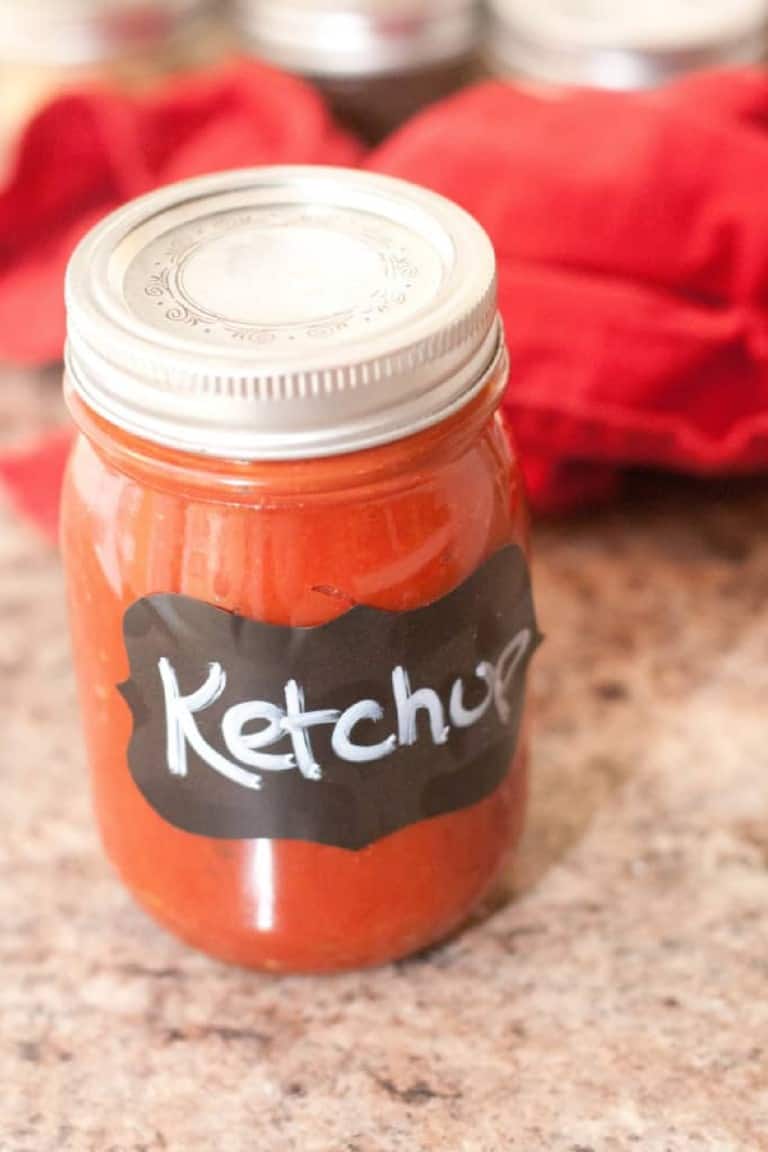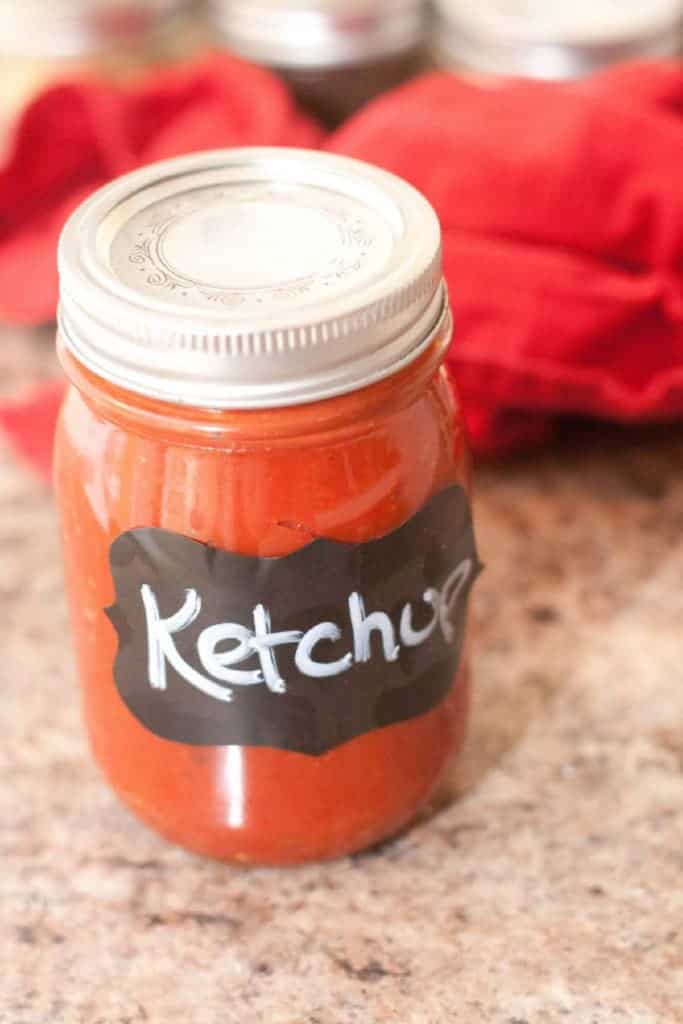 Use Homemade Ketchup In
Here are some of our favorite recipes that use homemade ketchup!
Or serve it with:
FAQs
How long will the ketchup last?
Kept in an airtight container in a fridge and it will last a month.
It tastes super vinegar-y.
Start small when you add the vinegar. You can always add a little more if you want a little more tang.
Can I use fresh oregano or garlic?
For the best texture and taste, we prefer dried.
Enjoy! As always, if you make this recipe or any of my others, I love to hear what you think! Leave a comment below, email me, or you can find me on Facebook, Instagram, and Pinterest!
If you want to see more, be sure to sign up for my 5 Easy Ways to Start Cooking From Scratch!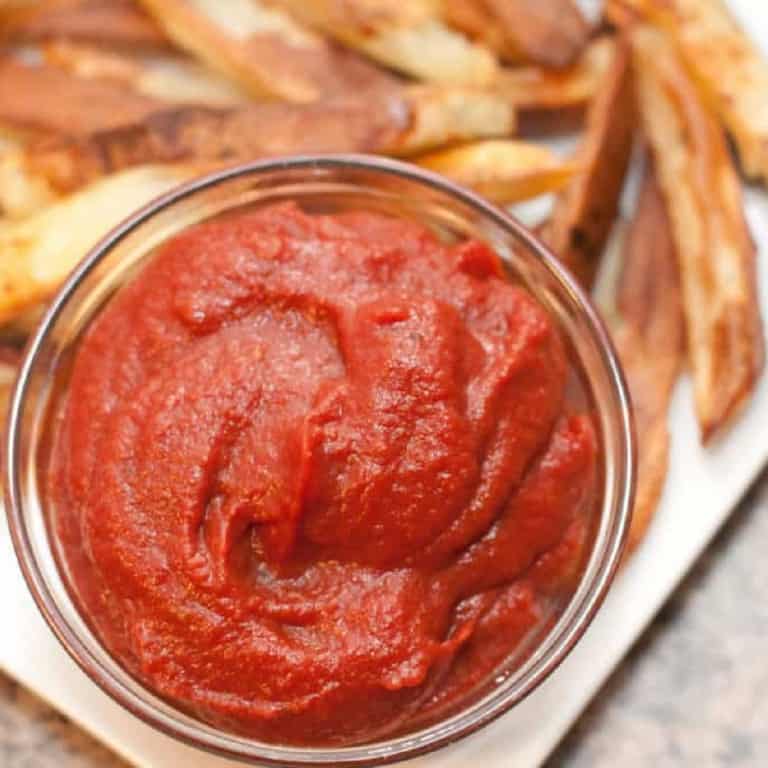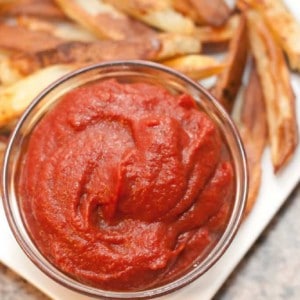 5 Minute Homemade Ketchup
Why buy it in the bottle when you can have your own 5 Minute Homemade Ketchup that you can tailor to your own specific taste?
Print
Pin
Rate
Ingredients
10-12

oz.

of tomato paste

1/8 - 1/3

cup

of apple cider vinegar or white vinegar

add 1/8 cup first - the full 1/3 makes a tangier ketchup (which we like). If you want more tang, add a little more at a time. White vinegar can also be used.

1

tablespoon

of sugar

1/2

teaspoon

salt

1/4

teaspoon

black pepper

1/2

teaspoon

ground mustard

1/2

teaspoon

dried oregano

1/2

teaspoon

cayenne

1/2

teaspoon

onion powder

1/2

teaspoon

garlic powder

1/4

teaspoon

celery salt

pinch

ground all spice
Instructions
In a large bowl add tomato paste.

Pour in vinegar and mix well.

Add the rest of ingredients and mix well.

Taste and add additional spices if desired.

Use as a side or condiment and store the rest in an airtight container in the fridge for a month.
Notes
I used apple cider vinegar because we like a tangier ketchup. You can use white vinegar also or even cut the vinegar with some water. Also, this made for thicker ketchup. If you like a loose ketchup, add another 1/4 cup of liquid. The spices can be altered for taste. Add more sugar for a sweeter ketchup. Add more cayenne for a spicier ketchup. It's totally up to you!
Nutritional value is approximately based on 1 cup of ketchup.
Nutrition
Calories:
161
kcal
|
Carbohydrates:
35
g
|
Protein:
7
g
|
Fat:
1
g
|
Saturated Fat:
1
g
|
Sodium:
1996
mg
|
Potassium:
1515
mg
|
Fiber:
6
g
|
Sugar:
24
g
|
Vitamin A:
2380
IU
|
Vitamin C:
32
mg
|
Calcium:
69
mg
|
Iron:
5
mg