It's a favorite and a staple in our house. It's the Best BBQ Sauce From Scratch! It's the reason we stopped using store bought bbq sauce!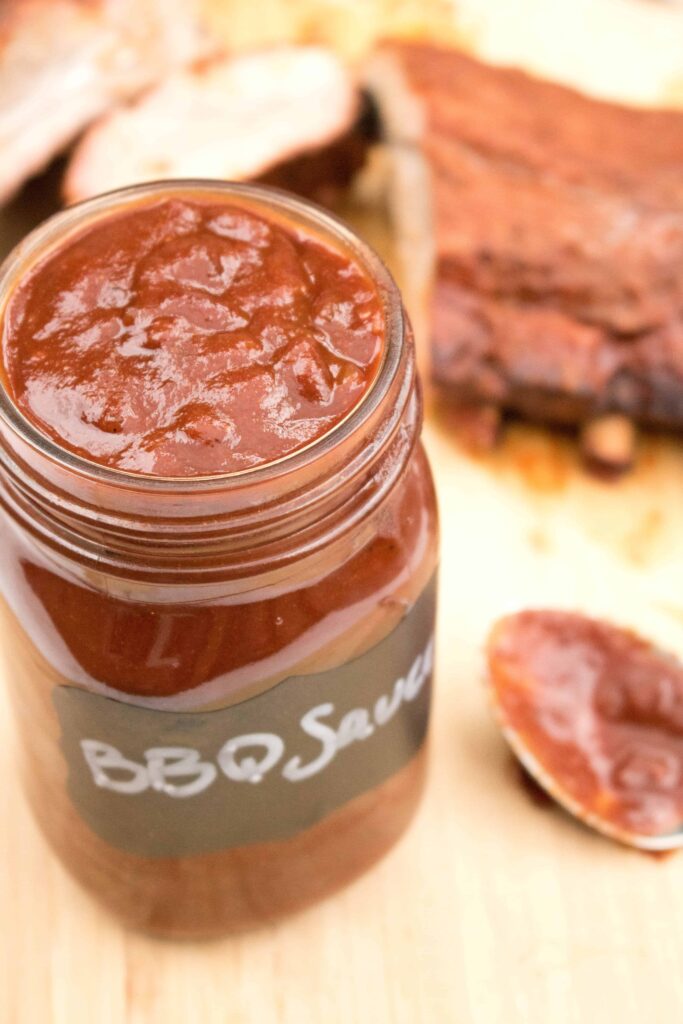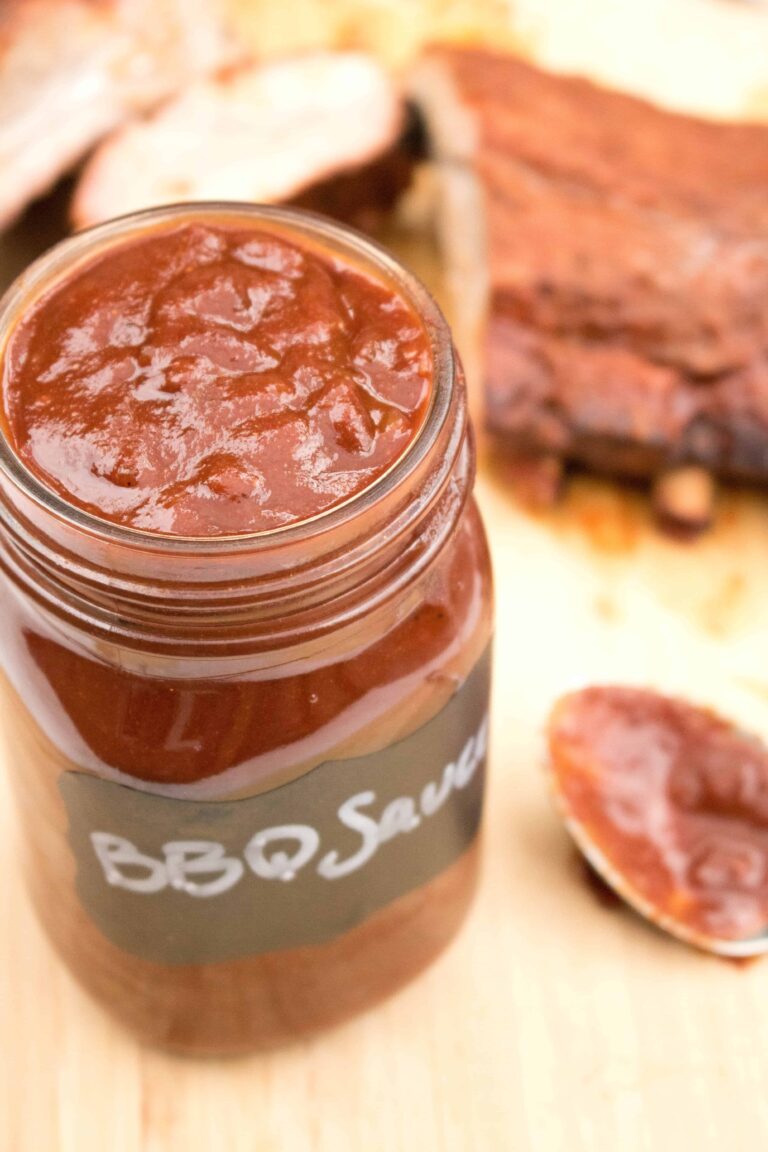 Happy Summer, friends! Phew, what a summer it's been already! If your house is like ours then the only thing busier than our schedules is our grill and our smoker! Which means we've been making a ton of one of our favorites. One of our go-tos. One of the all-stars in our condiment round up: The Best BBQ Sauce From Scratch!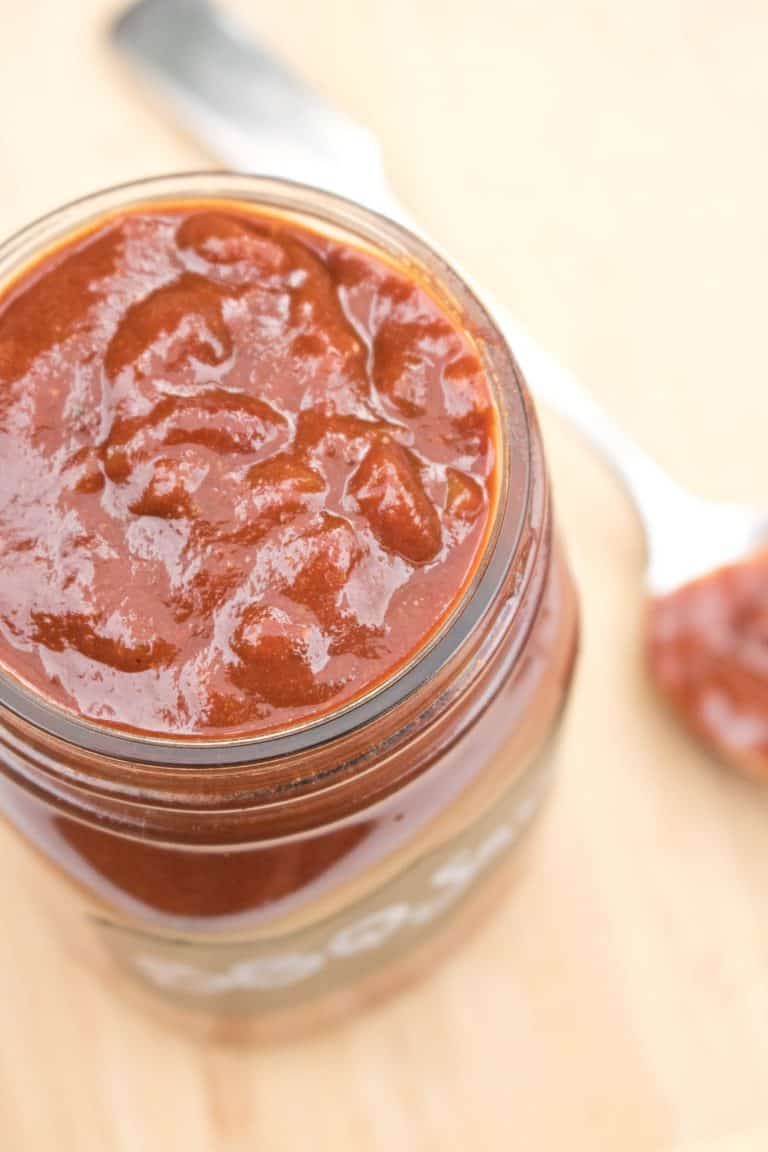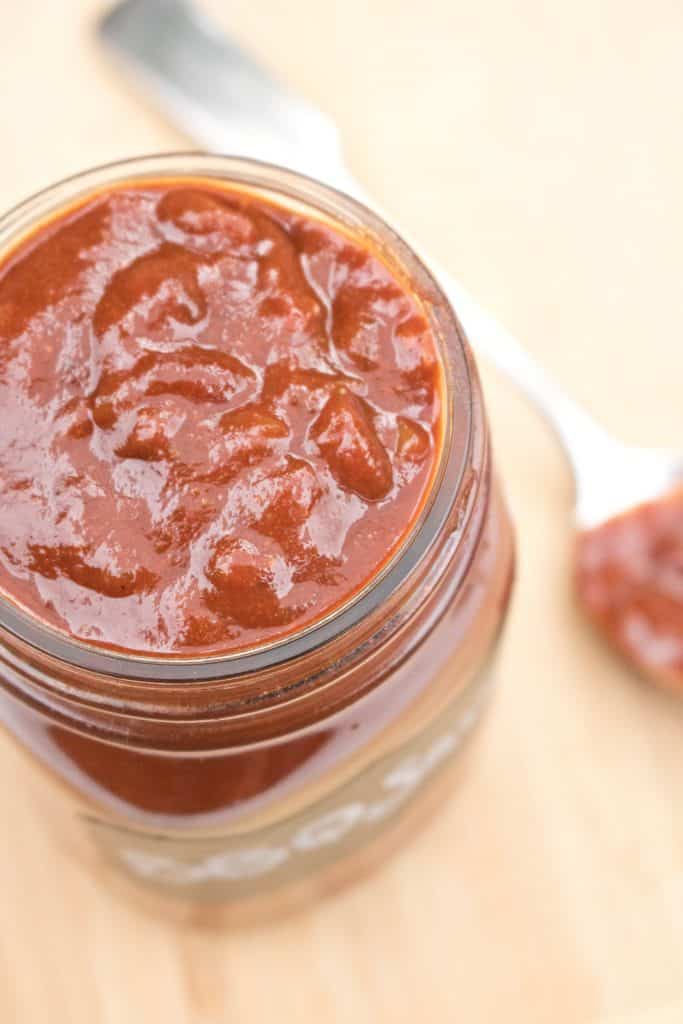 We're far from new to homemade BBQ sauces 'round here. Our Whiskey BBQ Sauce From Scratch makes a pretty killer Pulled Pork Sandwich. But that requires having some whiskey on hand, and at least 45 minutes. Whereas this, The Best BBQ Sauce From Scratch, you can probably have everything you need to make in right now in just 15! minutes!
Ingredients Needed
Ketchup - The base, which did you know you can

make your own

in just 5 minutes?
Onion and Garlic - Fresh is necessary for this recipe!
Apple Cider Vinegar - This is key to really helping to get all of the flavors into your meat.
Molasses - This adds another depth of flavor.
Brown Sugar - To add some sweetness. Add more for a sweeter sauce. No brown sugar? No problem - you can make your own!
Worcestershire - To add a little umami.
Spices: Paprika, Mustard, Coriander, Chili Powder, and Cumin
Easy, right?
Easy to Make
Step 1: Sauté garlic and onion
Step 2: Add everything else to the pot and cook.
Step 3: Let simmer and then use an immersion blender or blender to mix.
And done!
We put this sauce on everything. Chicken. Ribs. Pork. On sandwiches. With fries. In a boat. With a goat. In the rain. In the dark. On a train...(Can you tell I have a toddler?) Seriously. It goes on EVERYTHING. Do I need to get my toddler to eat something? I just put some BBQ sauce on it. ;P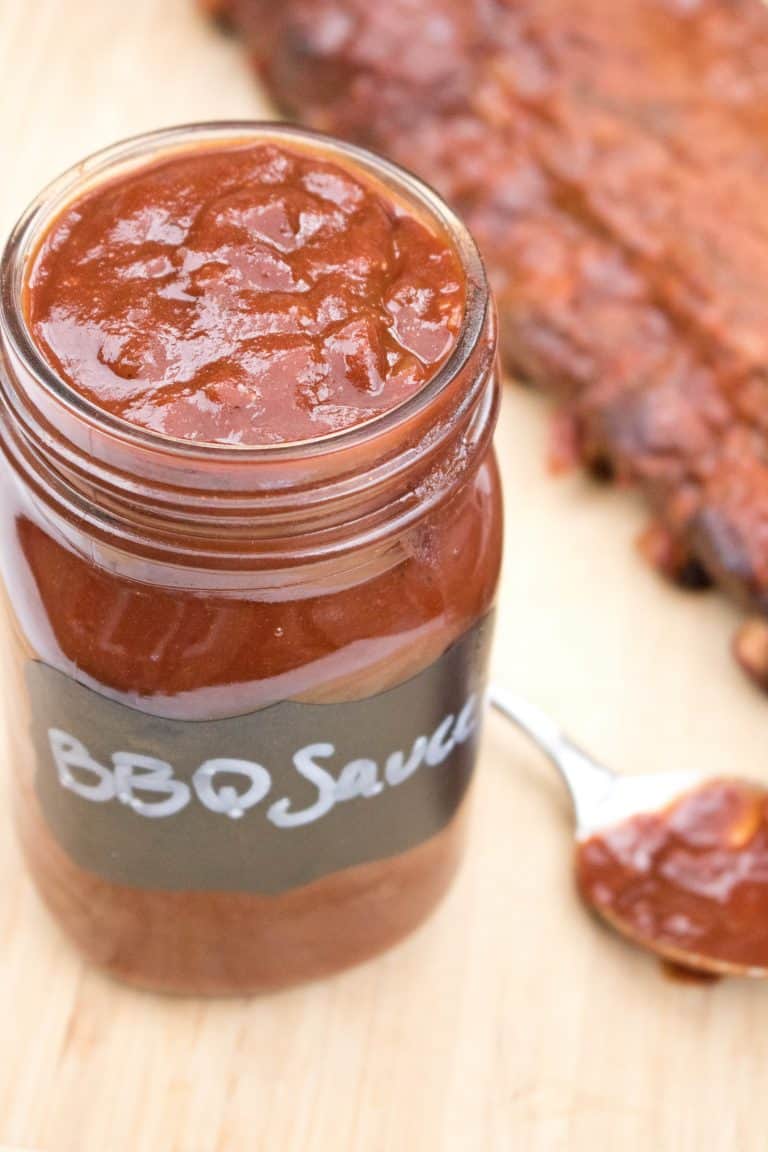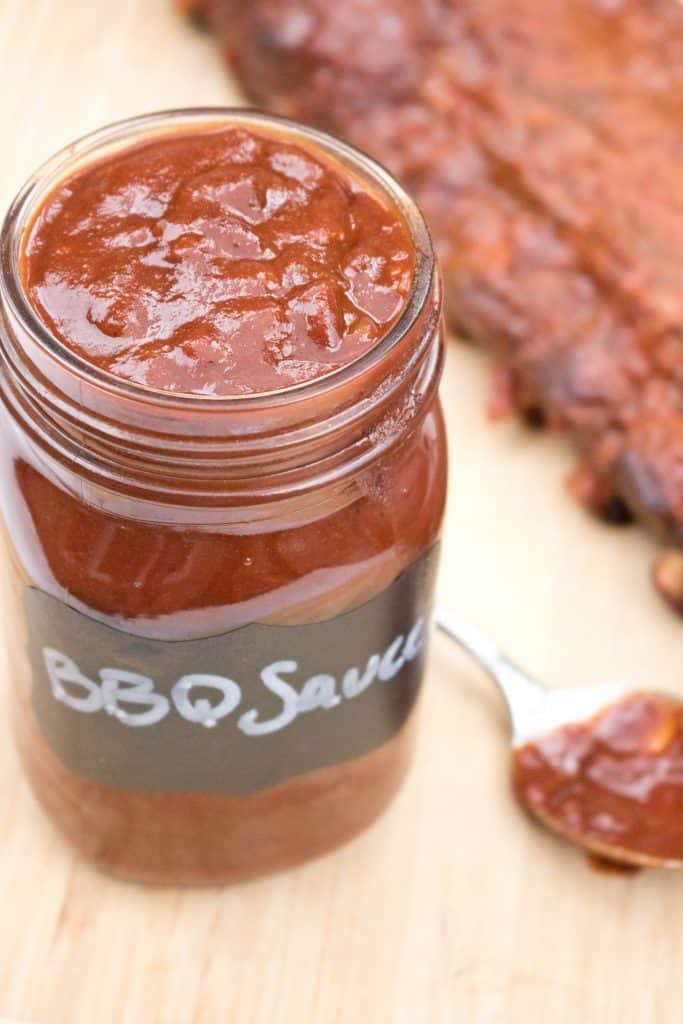 And I don't blame her. Not only is it deliciously easy it's also free of all the processed extras you'll find a bottle so I'm 100% ok with how much of it she wants to eat. Plus, you can totally customize it! Want it a little tangier? Add a little more vinegar. Want a little more heat? Toss in some more chili powder. Want it sweeter? Up that brown sugar and/or molasses! Each batch you make can be a little different for whatever you're in the mood for! Honestly, that's one of my favorite things about homemade sauces!
Even better, you'll be sure to impress your BBQ guests when they ask you what brand BBQ sauce you used and you casually respond, "Oh, this? It's just a few things I threw together..." 🙂
Serve it with some of our favorite sides!
Or serve it with another grilled favorite!
So heat up that grill, gather friends and family, open a cool beverage, and enjoy that sunshine and summertime feels, friends!
Be sure to let me know if you make this or any other recipes with me! You can find me on Facebook, Pinterest, and Instagram!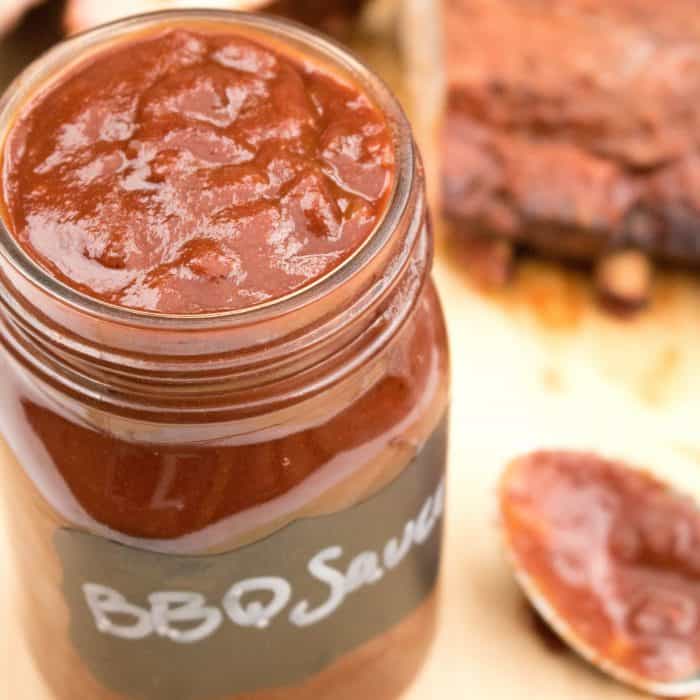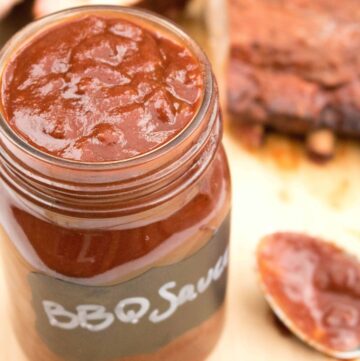 The Best BBQ Sauce From Scratch
It's a favorite and a staple in our house. It's the Best BBQ Sauce From Scratch! It's the reason we stopped using store bought bbq sauce!
Print
Pin
Rate
Ingredients
1/2

medium white onion

minced

4-6

cloves

garlic

minced

4

cups

ketchup

1/3

cup

apple cider vinegar

3

tablespoons

molasses

1

tablespoon

brown sugar

dark

4

tablespoons

smoked paprika

2

tablespoons

Worcestershire

3

tablespoons

ground mustard

1

tablespoon

ground coriander

1

tablespoon

cumin

2

tablespoons

chili powder
Instructions
Saute onion and garlic in a medium sized saute pan until translucent, approximately 5 minutes.

Add remaining ingredients to saute pan and simmer on med-low for no more than 5 minutes.

Store in an air tight container in fridge for 7 days or freeze up to 3 months.