Slow Cooked From Scratch Pulled Pork Sandwiches! Homemade buns and a slow cooked pulled pork with a homemade whiskey BBQ sauce!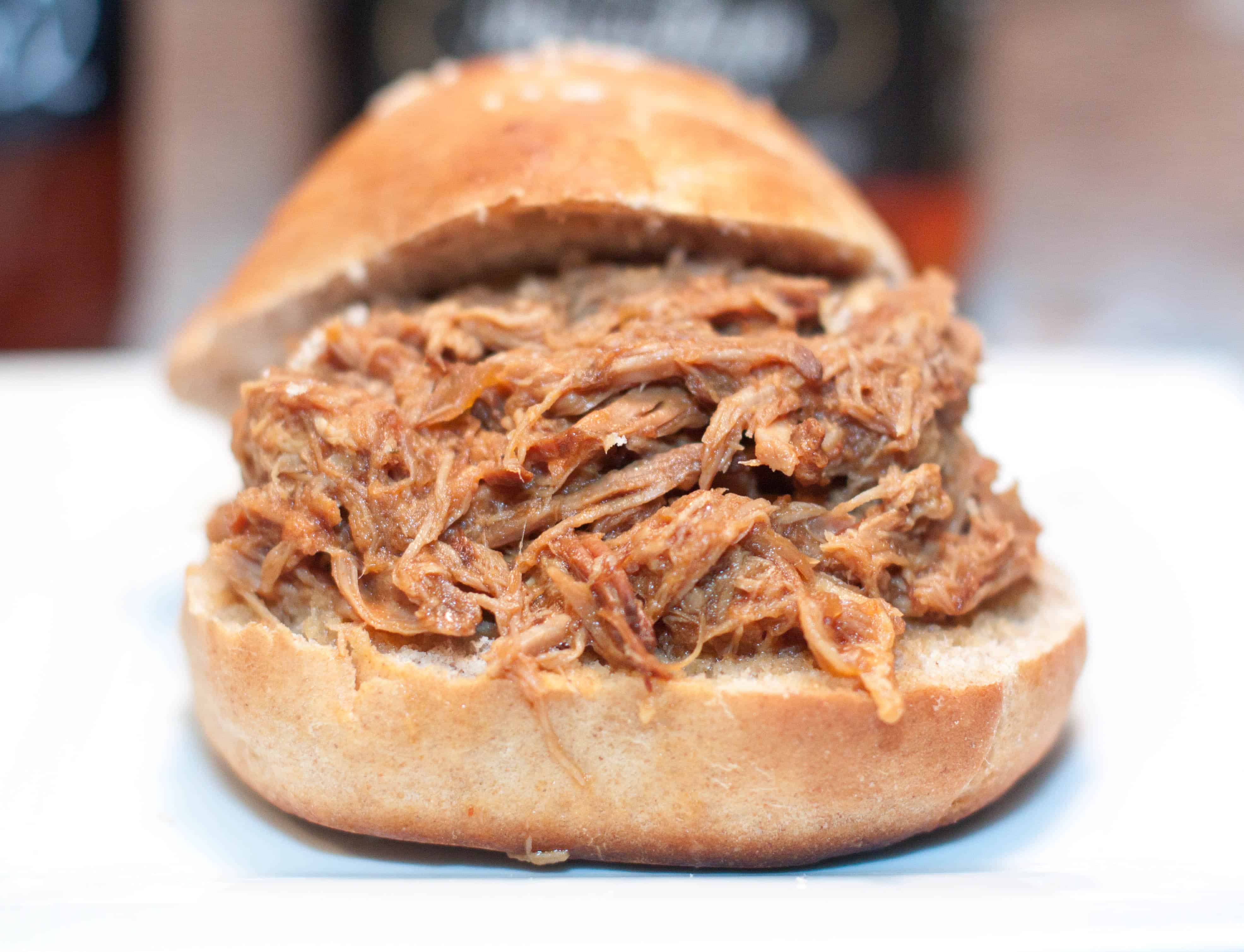 Remember that Whiskey BBQ Sauce my studly husband made? There was totally an ulterior motive behind it. It's predetermined destiny was 100% to create Slow Cooked From Scratch Pulled Pork Sandwiches!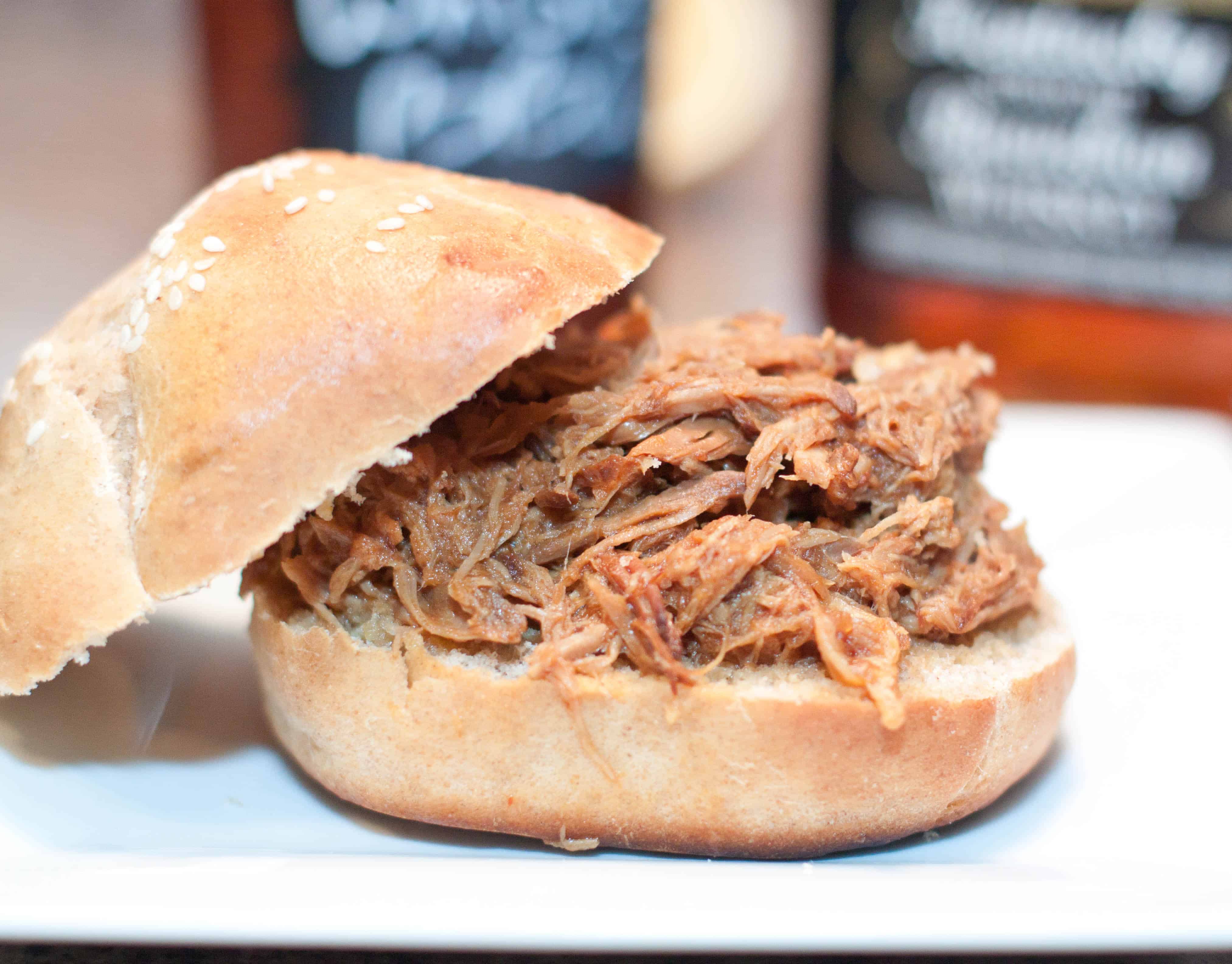 Oh, and remember those easy 30 minute hamburger buns that happen to freeze really well so you can just take a couple out when you need them? Yup. I sure do. I stashed a bunch away in our freezer also with pulled pork deliciousness in mind. Together, they made the easiest and tastiest dinner EVER. It was so stinkin' good, these are the only photos I got of it because I came home to a house that, if ever there was a smell that a pregnant woman would want to keep in a jar in her purse, it's of a house that this pulled pork has been slow cooking in for 8 hrs.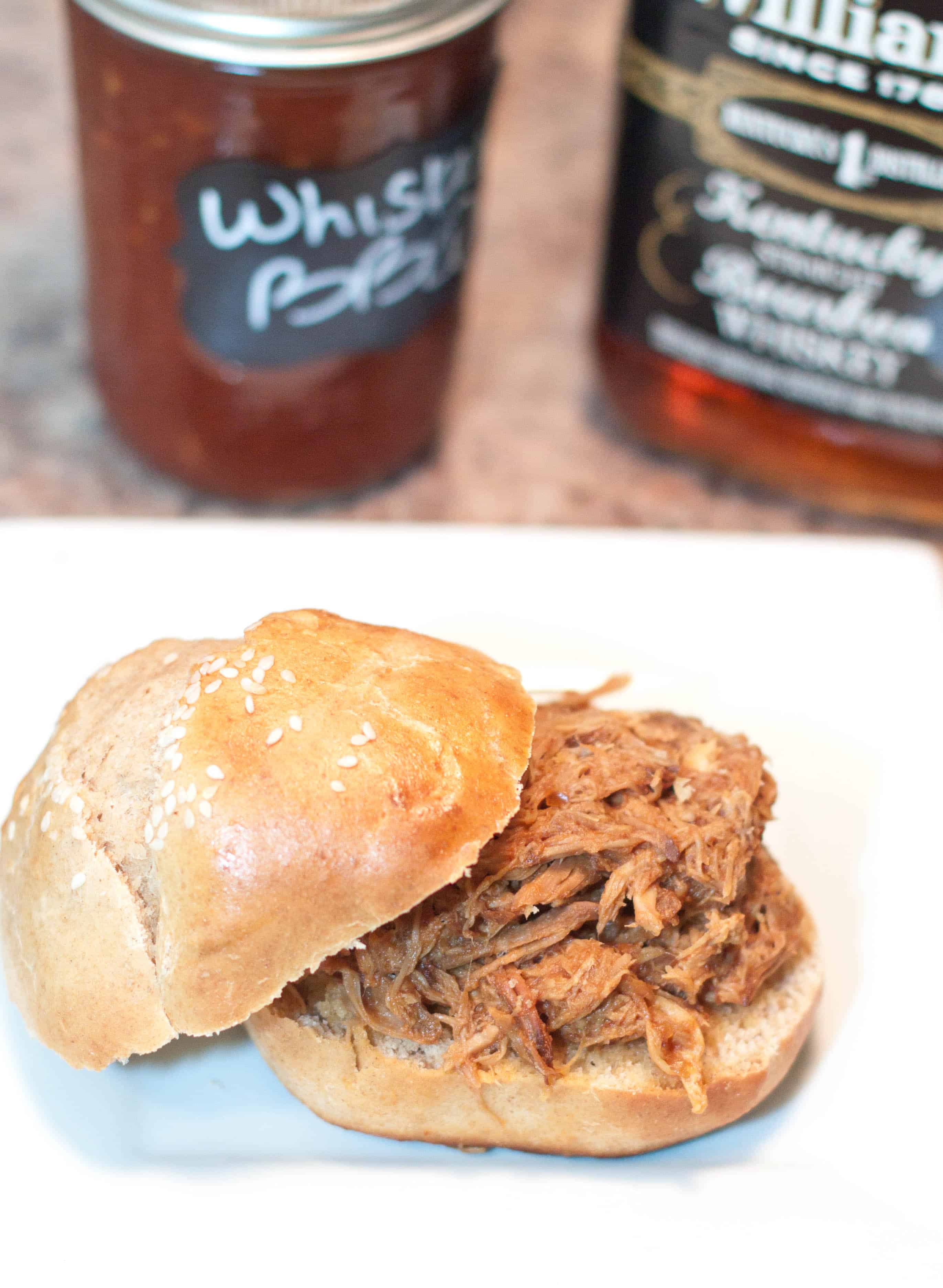 Even better, I'd taken the buns out of the freezer before I left for work that morning so dinner. was. DONE. Just 3 ingredients for these amazingly hearty delicious Slow Cooked From Scratch Pulled Pork Sandwiches. We might have made almost 7 lbs of pork that my husband happily ate for nearly every meal in the following week. Tacos, sandwiches, salads, even pulled pork scrambled eggs. Needless to say, he loved it... and that he's now on a pork cleanse 😉
Like these recipes? Then don't forget to follow me on Facebook, Instagram, and Pinterest for even more delicious recipes from scratch!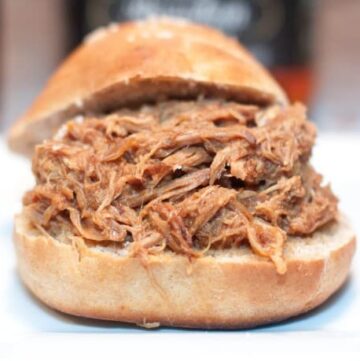 From Scratch Slow Cooker Pulled Pork Sandwiches
Homemade Whiskey BBQ Sauce slow cooked with pork shoulder and served on a homemade bun!
Print
Pin
Rate
Instructions
Prep your pork by trimming off excess fat and taking out the bone.

Add pork and BBQ sauce to a crock pot and set on low for 8-10 hours.

Remove pork from crock pot and shred with two forks. Return to crock pot and mix well with sauce. Serve between two homemade buns or on anything else you'd like! ***
Notes
*** This makes A LOT of pork. Great for a party or simply reduce based on size of pork shoulder you want to cook. It will freeze up to 2 months.