This Whiskey BBQ Sauce From Scratch is smoky, sweet, and tangy. It's the perfect BBQ sauce for any meat you want to throw on the grill!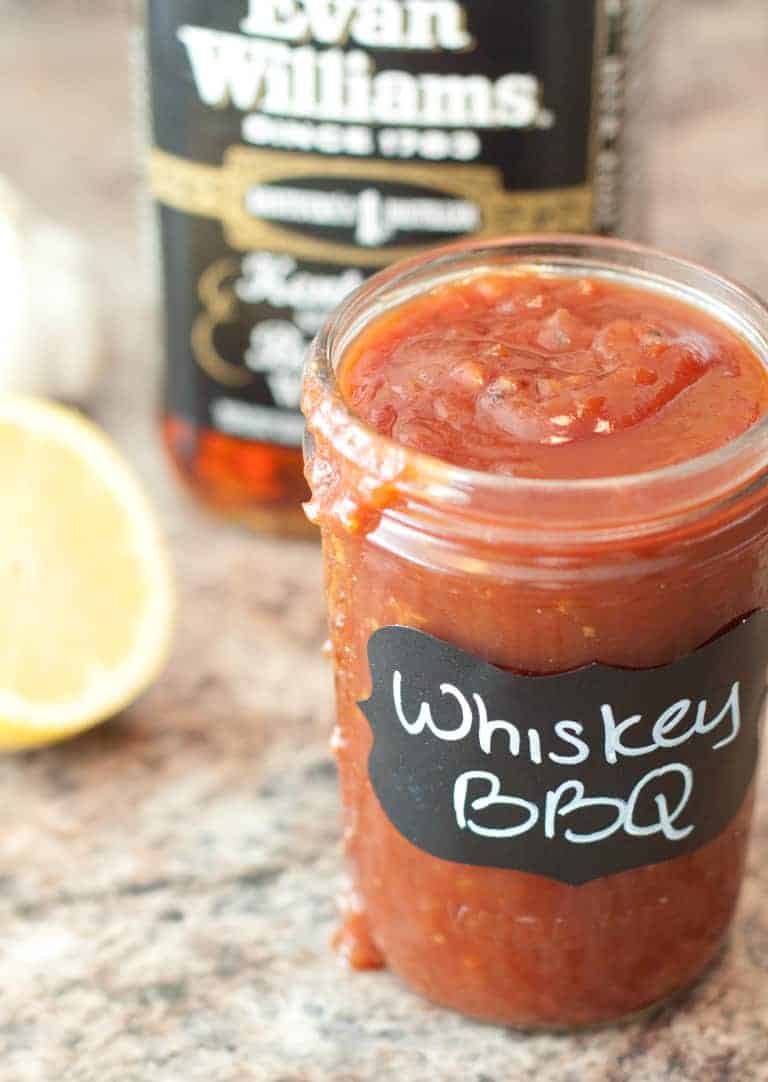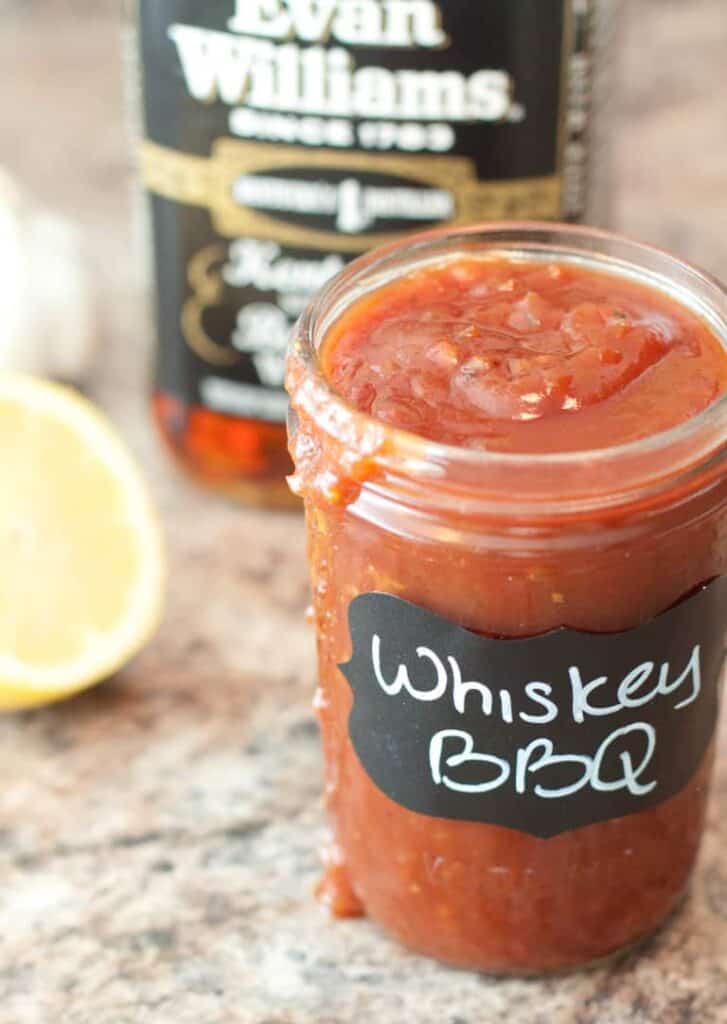 In this household, we grill a lot. Even during the cold, rainy, Portland nights my studly husband will be out there with a head lamp and raincoat grillin' up something delicious. That's how deep his dedication to his craft is. And I'd be lying if I said it wasn't one of his (many) selling features. That and his ability to whip up something like this Whiskey BBQ Sauce From Scratch!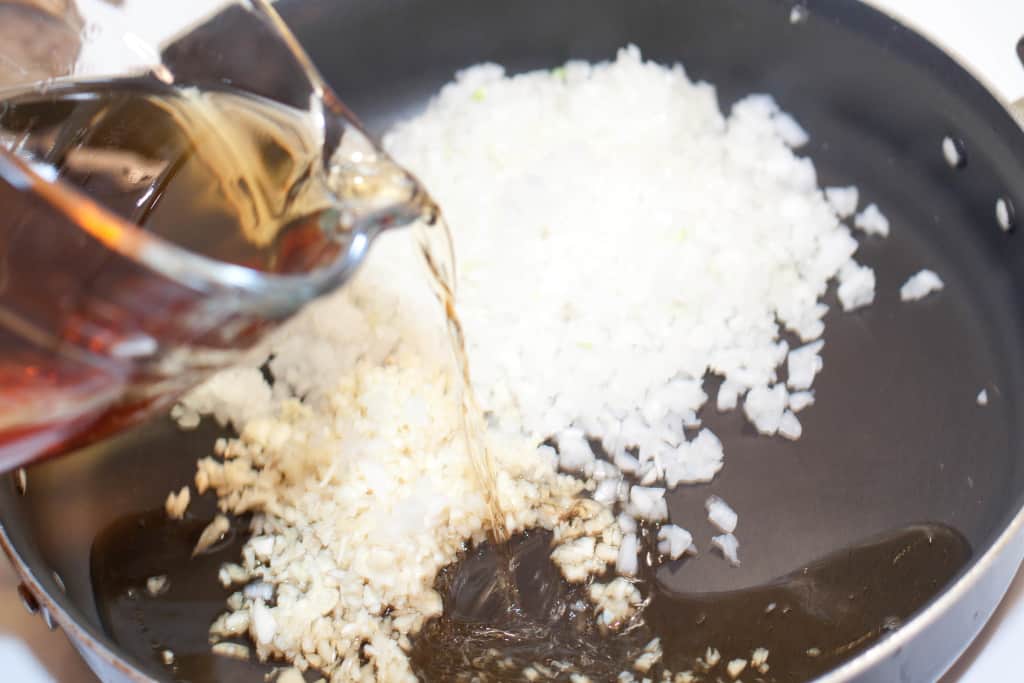 In addition to being our resident grill master, he also made us this delicious BBQ sauce. Which may explain why there's so much bourbon whiskey in it…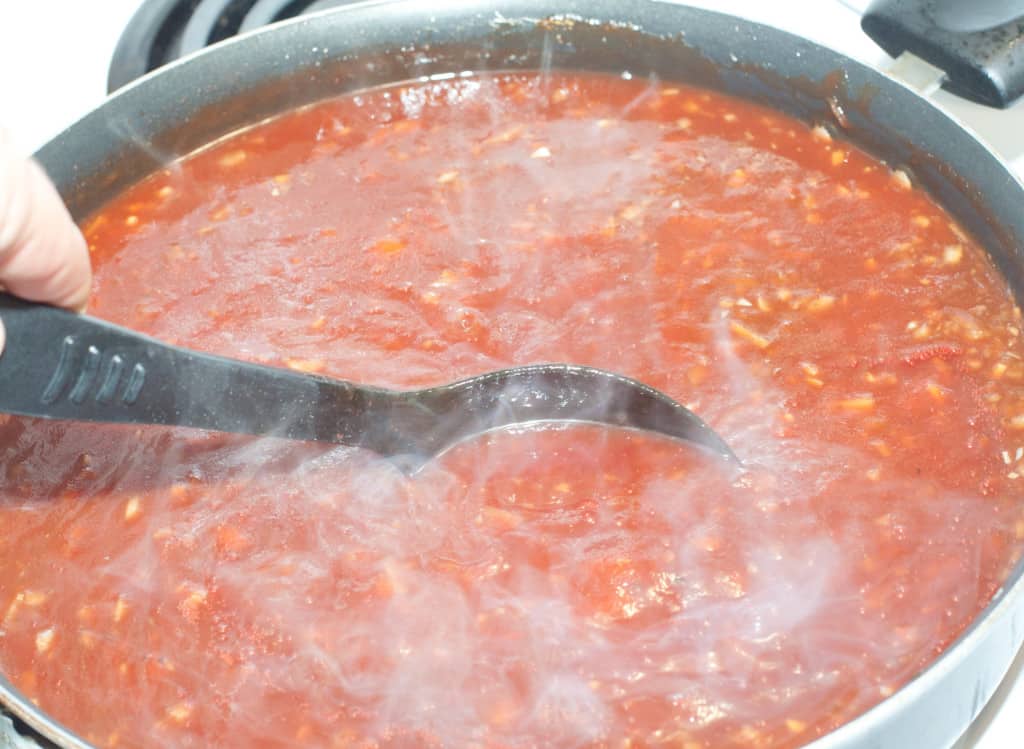 But really, what's not to love about a sauce that has onion and garlic cooked in whiskey and then simmered to deliciousness with ketchup, liquid smoke, Worcestershire sauce, garlic, tomato paste, brown sugar, apple cider vinegar, fresh ground pepper, and plenty of hot sauce?
Right, not much. Once the sauce is brought to a boil and simmered for a good 20 minutes, and you have an amazing smokey, slightly sweet, super flavorful Whiskey BBQ Sauce From Scratch!
Yes, it takes longer than opening a bottle from the store, but trust me, the flavor is worth it. We used this sauce to make the most delicious Pulled Pork Sandwiches From Scratch that my husband maaayyy have eaten for many many meals in a row - including breakfast. 😉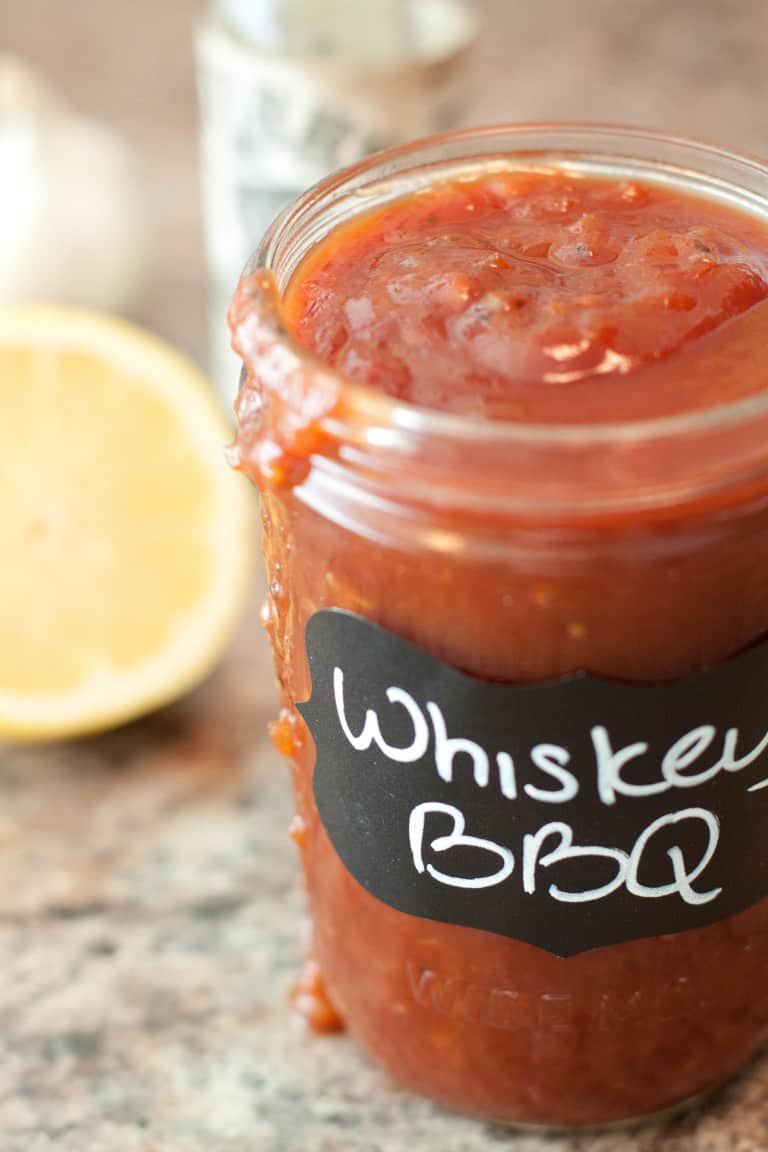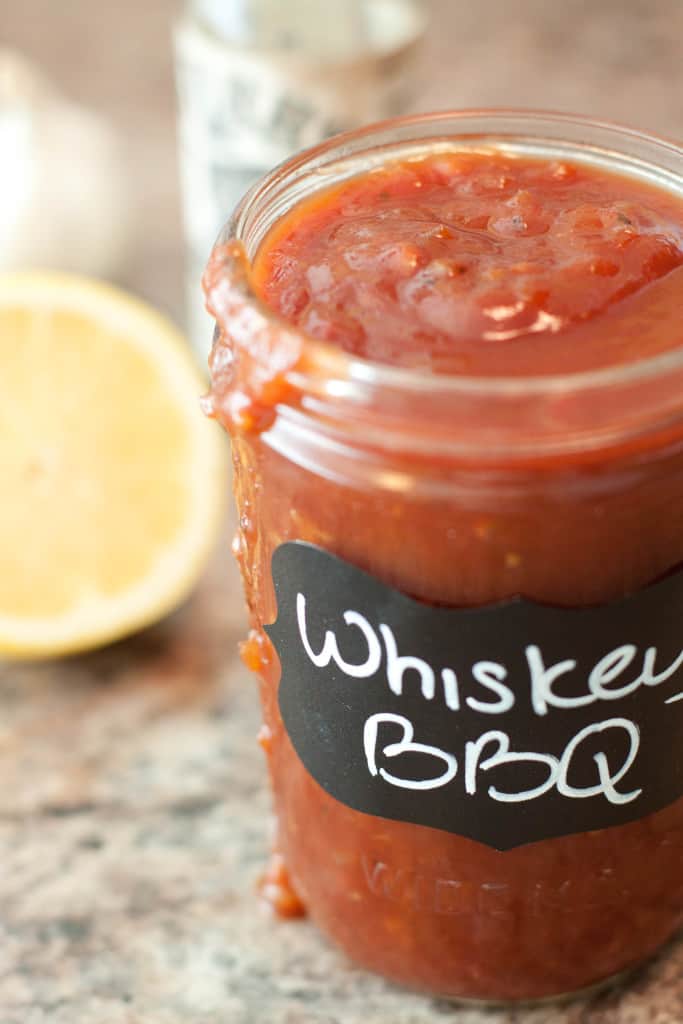 Enjoy! As always, if you make this recipe or any of my others, I love to hear what you think! Leave a comment below, email me, or you can find me on Facebook, Instagram, and Pinterest!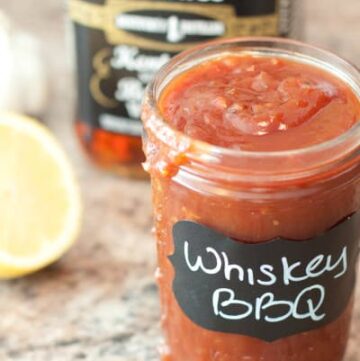 Whiskey BBQ Sauce From Scratch
Smokey, hot, tangy ,and subtly hot BBQ Sauce from scratch!
Print
Pin
Rate
Ingredients
3/4

cup

whiskey

4

cloves

garlic

minced

1/2

onion

minced

1/2

teaspoon

fresh ground pepper

1/2

teaspoon

salt

2

cups

ketchup

1/4

cup

tomato paste

1/3

cup

vinegar

2

tablespoons

liquid smoke

1/4

cup

Worcestershire sauce

1/2

cup

brown sugar

packed

1

teaspoon

hot sauce
Instructions
In a large skillet over medium heat, add the onion, garlic, and whiskey. Simmer together for 10 minutes until the onion is translucent. Mix in the ground black pepper, salt, ketchup, vinegar, Worcestershire, brown sugar, tomato paste, liquid smoke, and hot sauce.

Bring everything to a boil and then reduce heat to medium-low and simmer for 20 minutes.

Run sauce through a strainer if you want to remove the onion and garlic for a smoother sauce, otherwise, transfer to jars and let cool. Refrigerate for at least overnight to allow flavors to develop.

Enjoy!