Easy to make, with from scratch ingredients, these Crispy Ranch Chicken Tenders are a kid favorite and mom approved. Even better, they can be made ahead and frozen to keep on hand just like anything you'll find in the frozen foods aisle!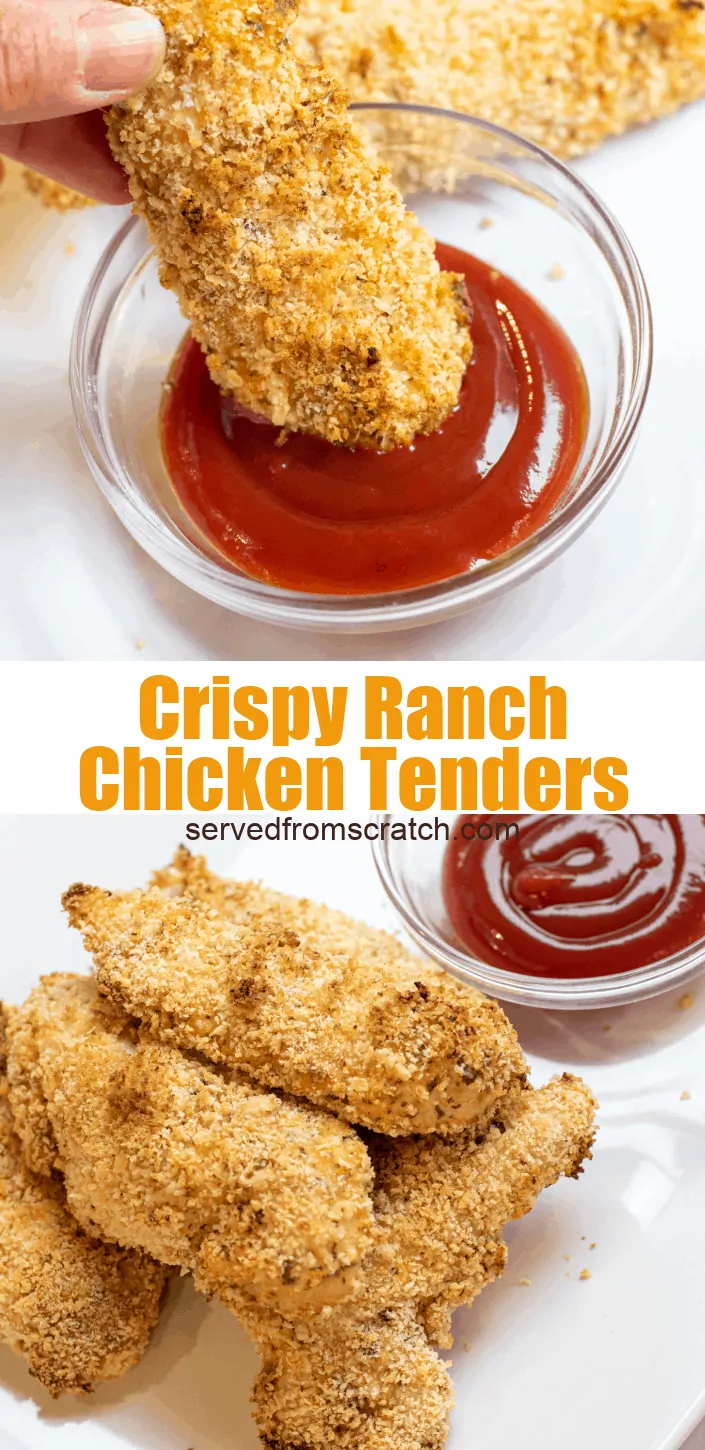 Is there anything better than a crunchy chicken tender? Yes. A Homemade Chicken Tender! I know, there are so many frozen options that are so incredibly easy to just defrost and go, especially when you have a hungry family to feed. Well, I'm going to let you all in on a lil secret. You can make a big batch of these super easy-to-make Crispy Ranch Chicken Tenders and keep them in the freezer! From Scratch Fast!
Ingredients Needed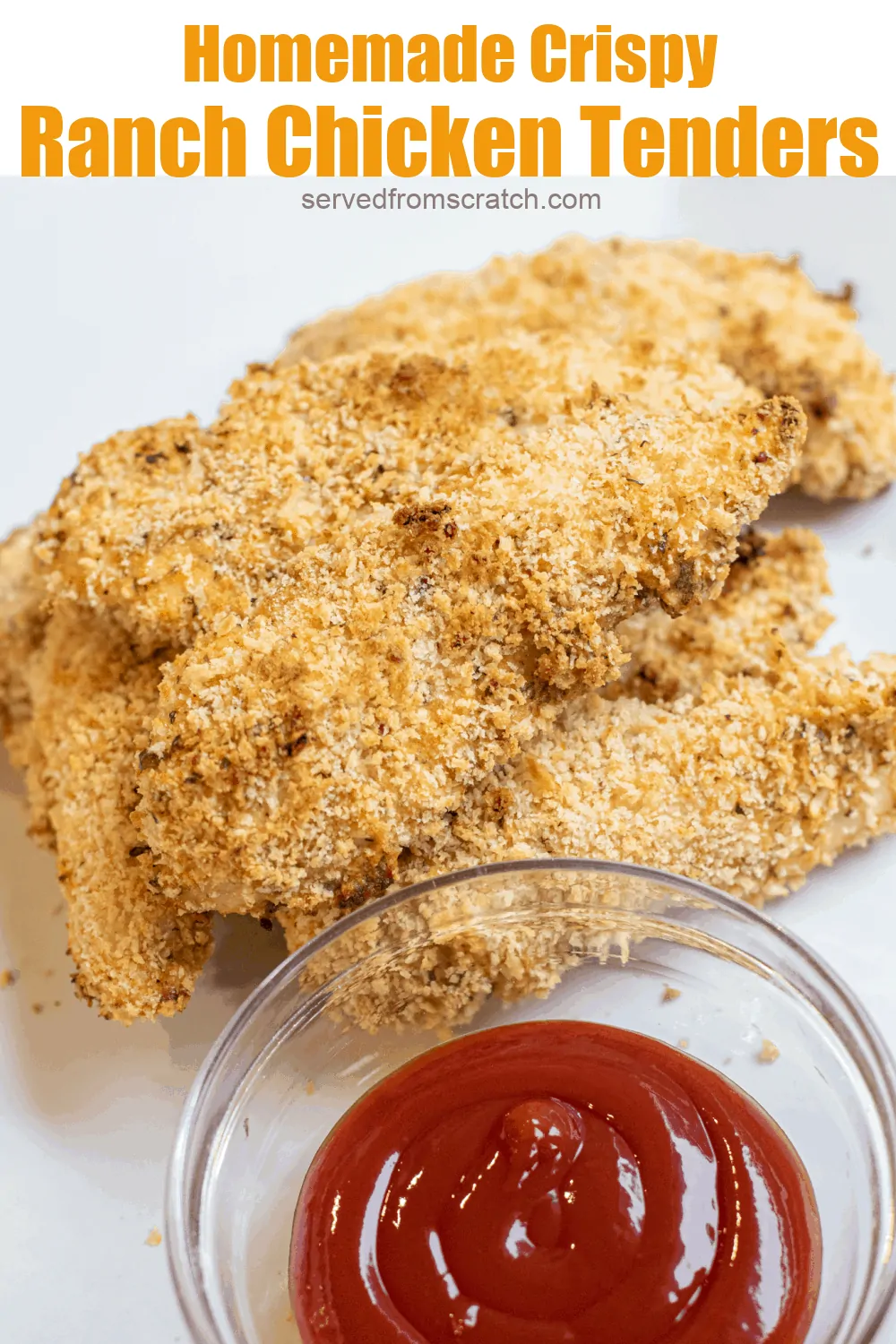 Chicken Breast Tenderloins - Raw chicken tenders. You could also buy some chicken breasts and slice them into nice chicken tender sizes.
Homemade Ranch Dressing Mix - This is what adds the ranch flavor. And you know we can serve that from scratch with our homemade mix!
Panko Bread Crumbs - These are our favorite to use because they crisp up nice!
Homemade Dijon Mustard - This adds such a great flavor to the chicken! And BTW, making your own is so easy!
Homemade Mayo - Again, add some flavor (and fat aka moisture) to your chicken. And Homemade Mayonnaise is also an incredibly easy condiment to make!
Egg - Your binder. Everyone needs a good binder.
Seasonings - Smoked Paprika, Salt, and Pepper. We've also added some garlic powder and onion powder, too.
These are basically just like our Panko Baked Chicken Tenders but with some Ranch love!
Step-by-Step Instructions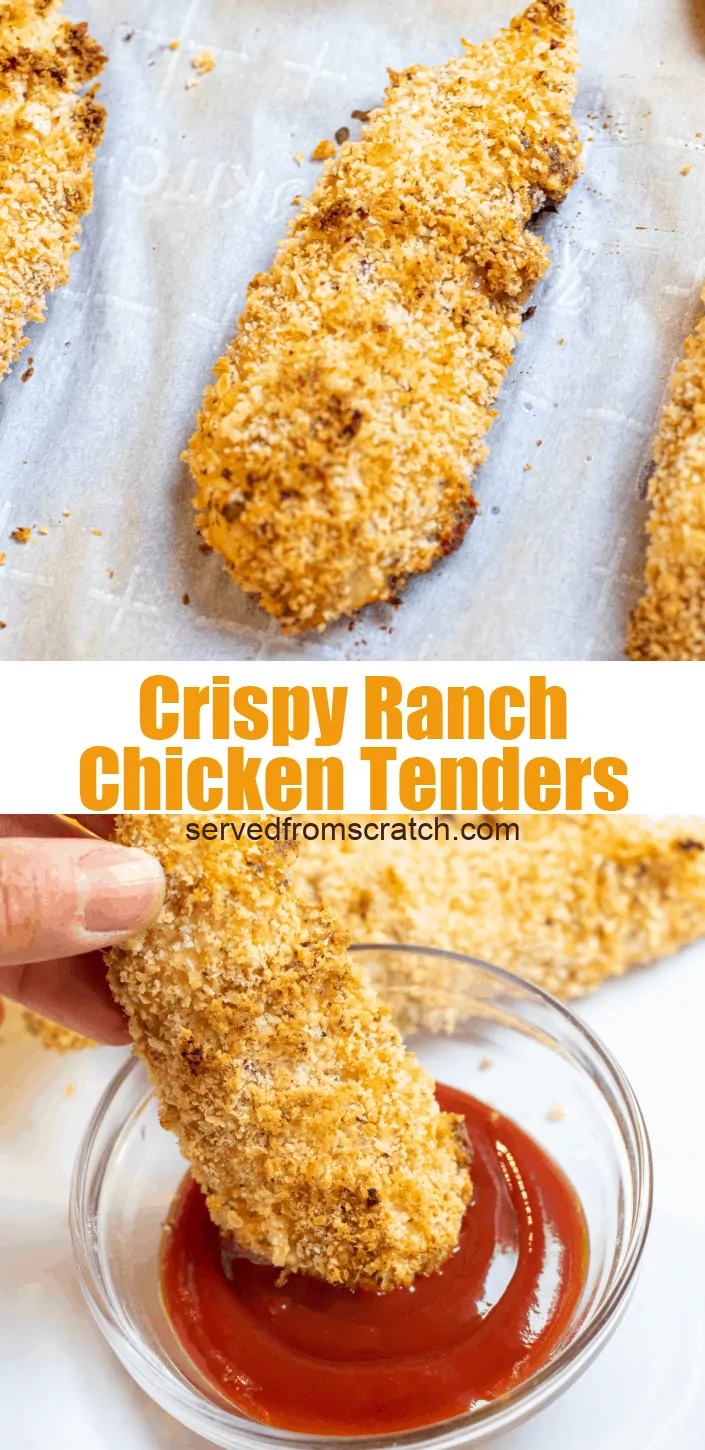 Ok, I know that buying frozen chicken tenders in the store is super easy, but trust me, this recipe is also super easy.
Step 1: Mix your batter in a bowl.
Step 2: Toast your panko bread crumbs - this is key to making sure that your tenders are nice and crisp-ay.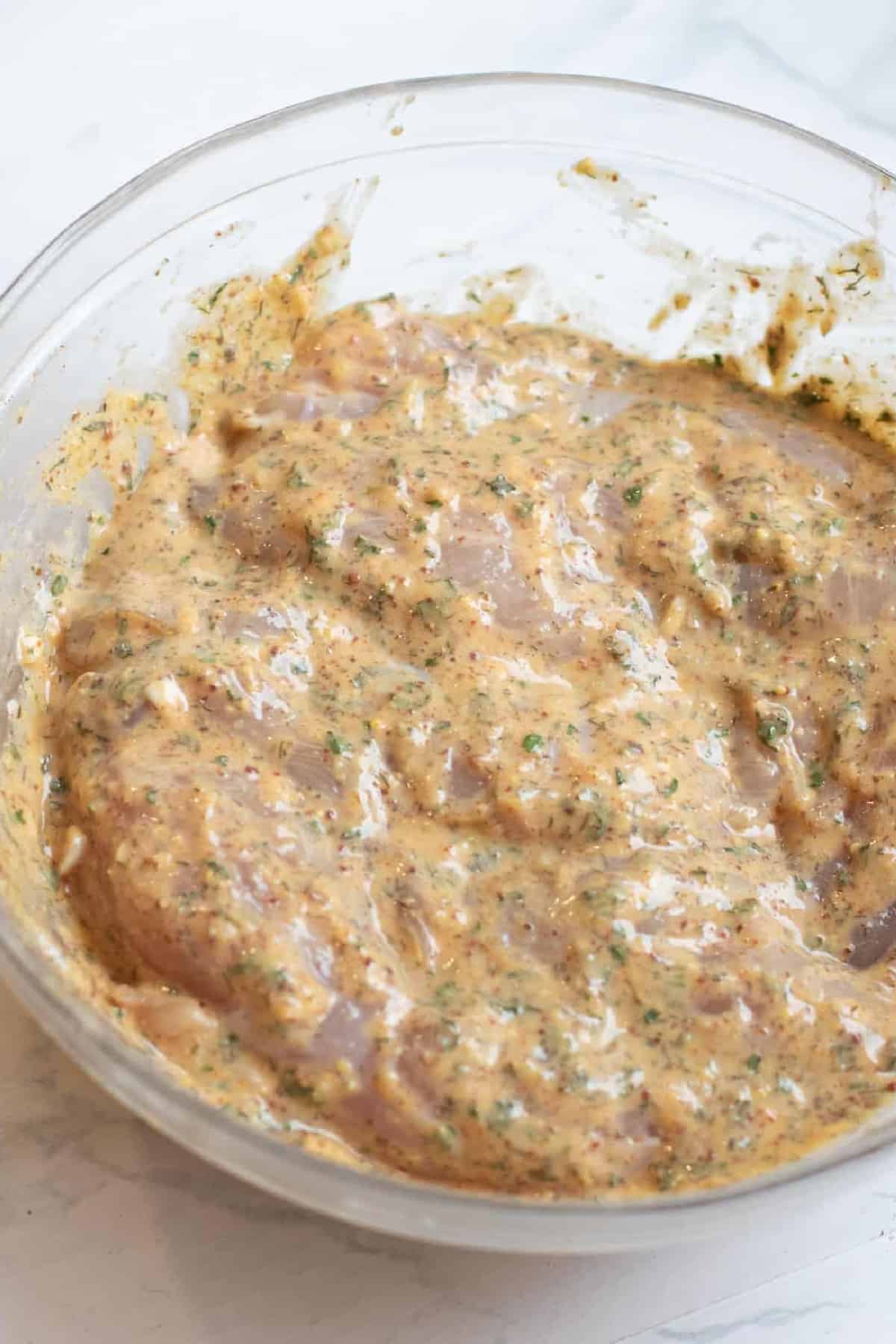 Step 3: Add those chicken tenders to your batter.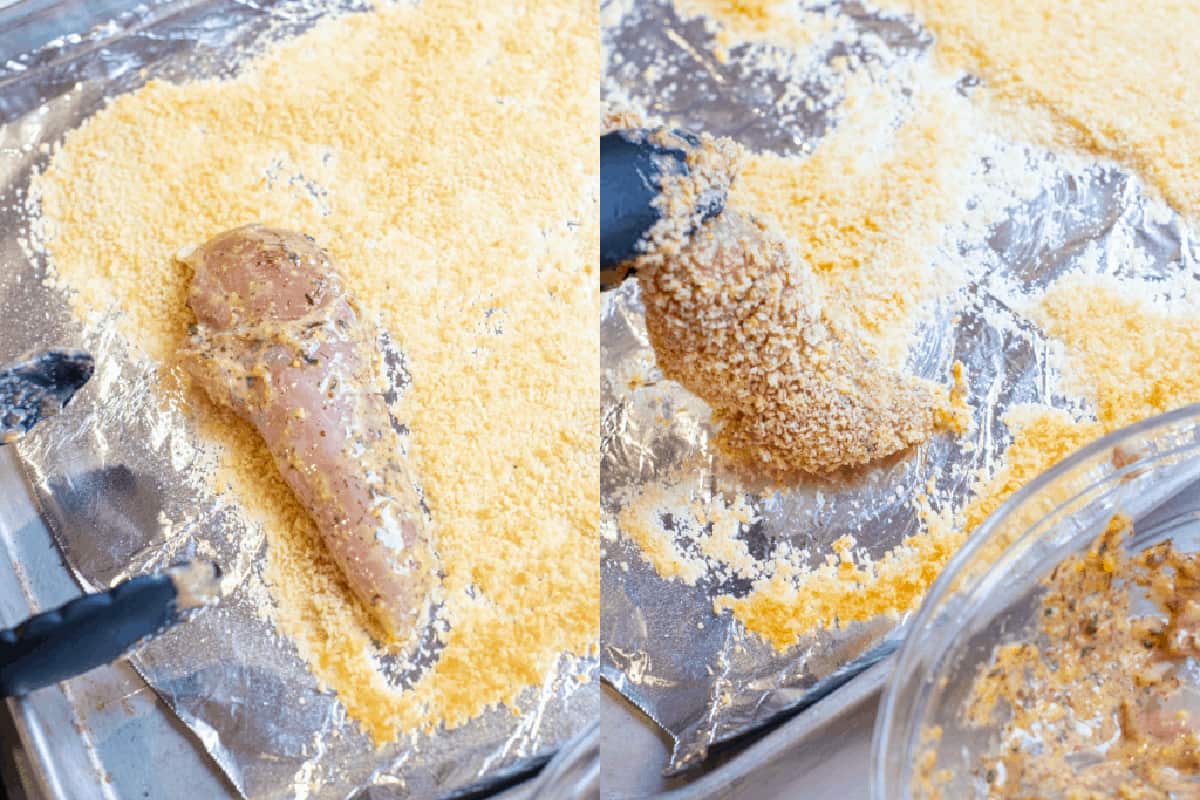 Step 4: Coat your chicken tenders in the nice toasted panko bread crumbs.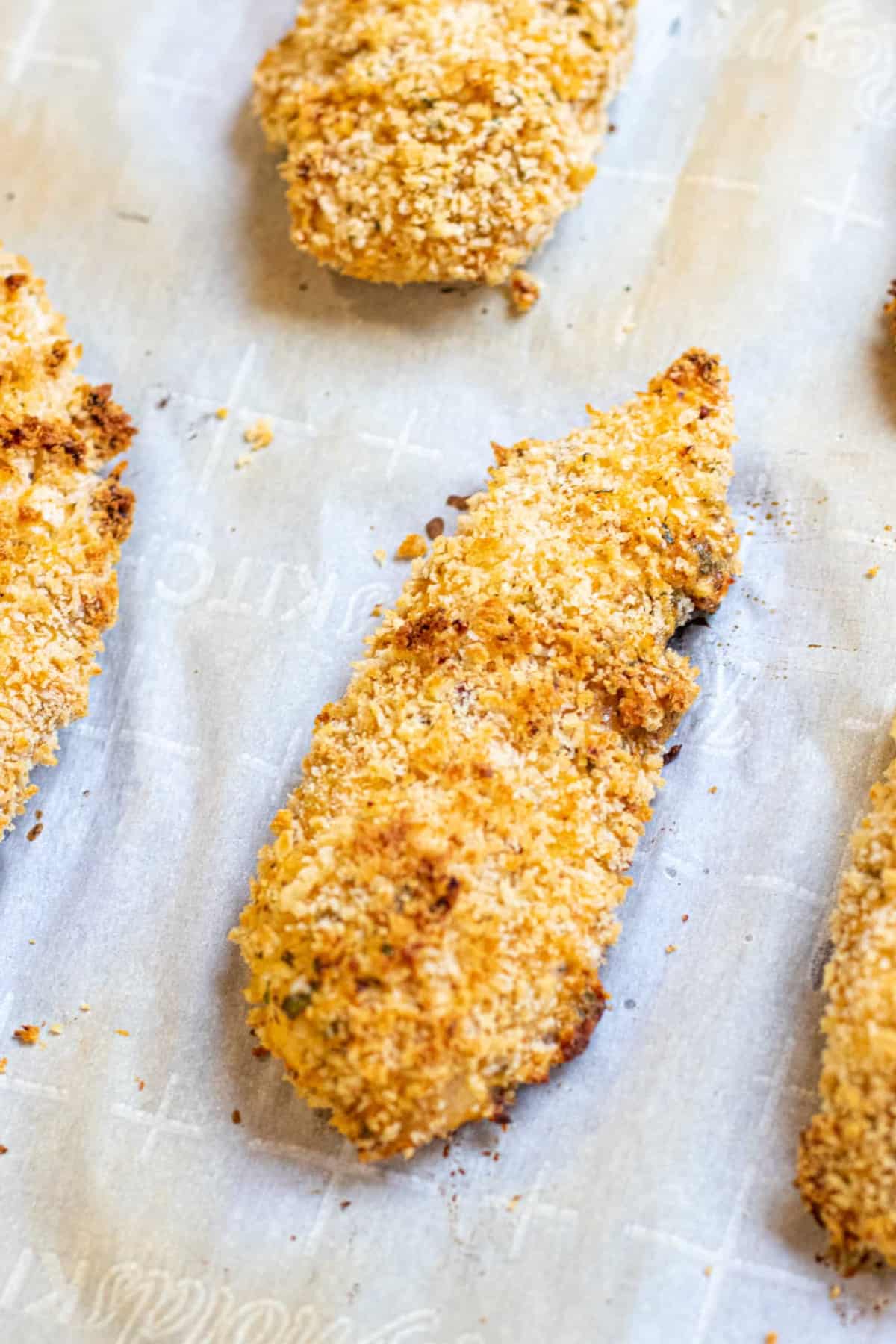 Step 5: Baked and done!
Crispy. Ranch-y. SO EASY. This is a winner in our house with two small kids and a WFH mom who is about ready to lose her mind and needs some super easy dinners to keep in the freezer.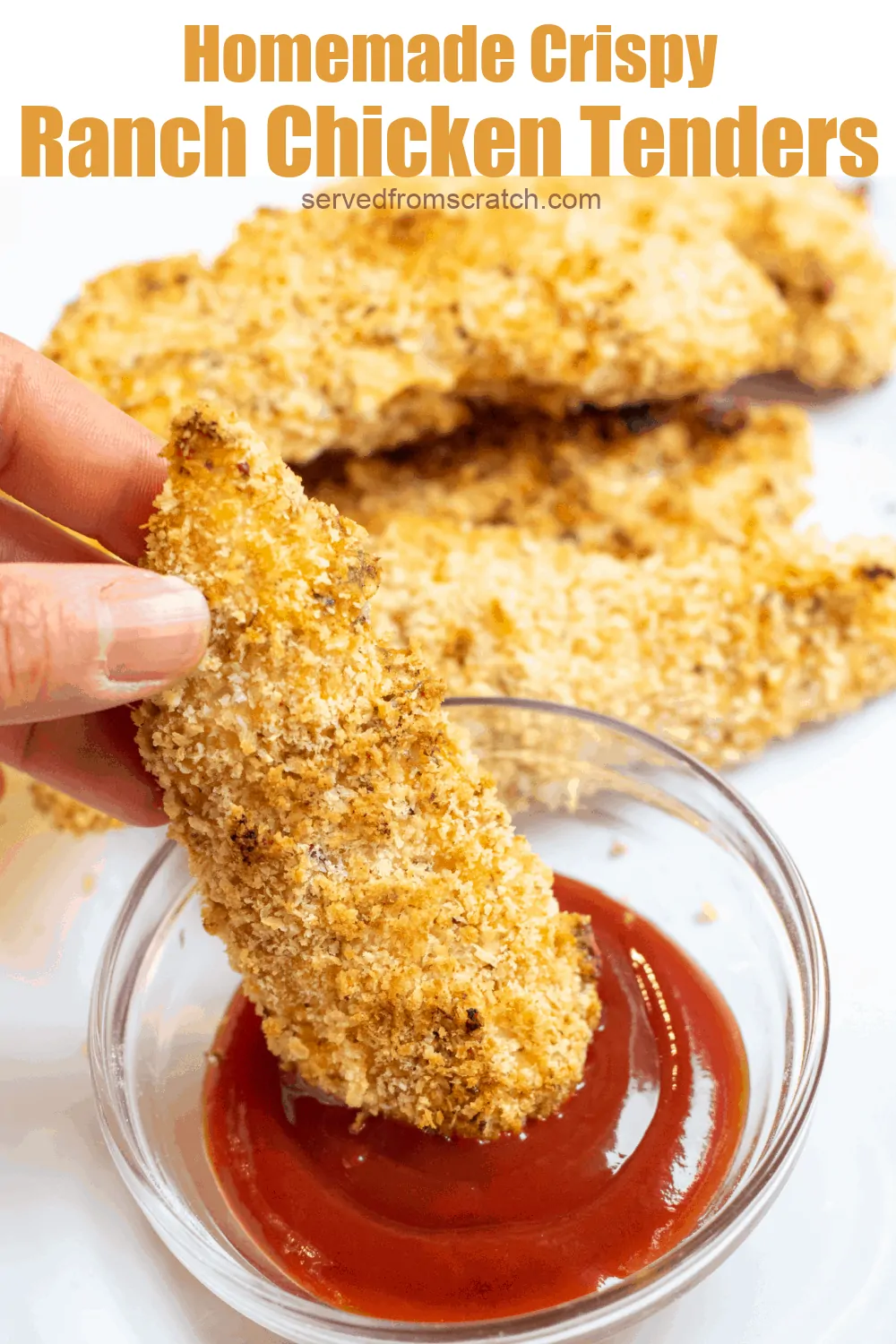 We love to serve these with our 5 Minute Homemade Ketchup and Fry Sauce. Or if you want to go even extra, serve these Crispy Ranch Chicken Tenders (that use a homemade ranch mix) with a ranch dressing that is MADE FROM the ranch dressing mix used in the chicken tenders!
These are so perfect as an appetizer or as dinner with a deliciously healthy side (hello New Year Resolutions!).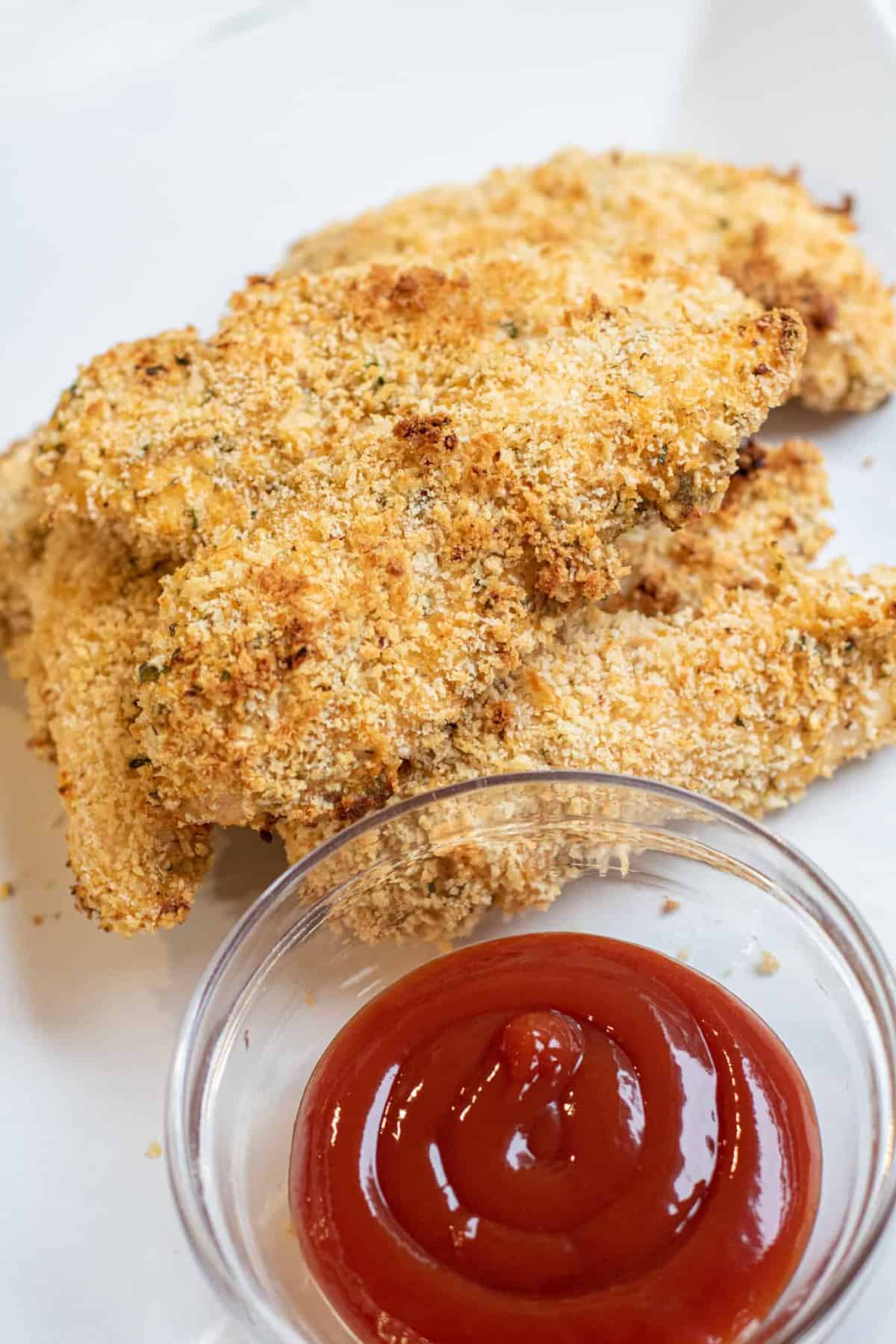 Other Healthy Appetizers
Freeze for Later
One of the best parts of this recipe, especially for a meal prepping busy parent, is that you can make a big batch of these in advance and store them in the freezer. Then it is literally just as easy as opening a frozen bag from the grocery store, except you know exactly what's in it because you made it yourself, from scratch! We always make at least double and then freeze some so when we've hit that, "Oh no, what's for dinner?" the girls can have some fast and easy chicken tenders - that are still from scratch!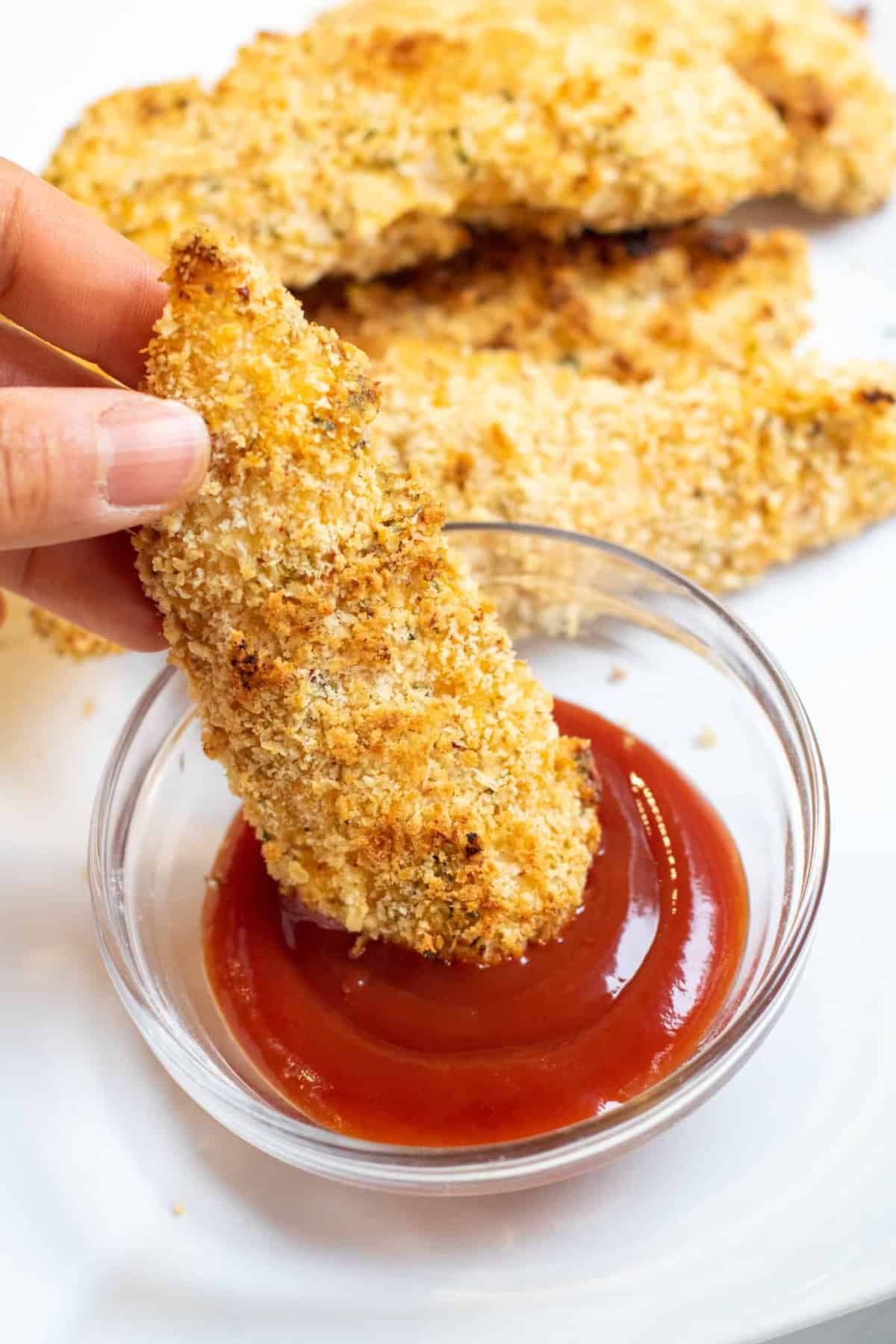 Enjoy! As always, if you make this recipe or any of my others, I love to hear what you think! Leave a comment below, email me, or you can find me on Facebook, Instagram, and Pinterest!
If you want to see more, be sure to sign up for my 5 Easy Ways to Start Cooking From Scratch!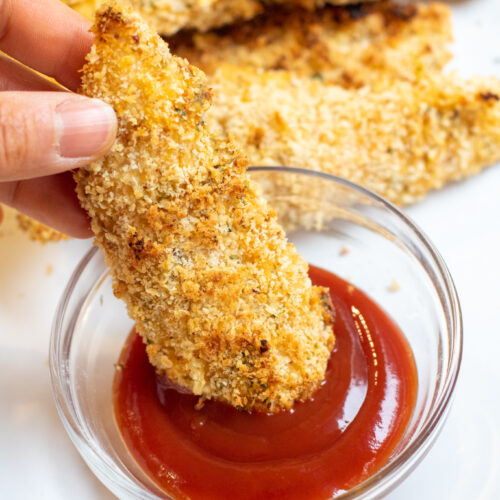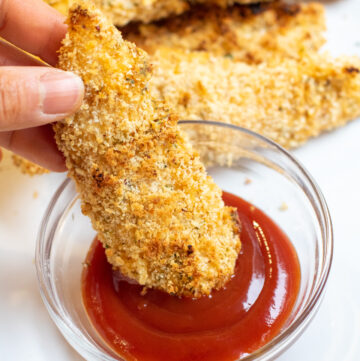 Ingredients
1

lb

boneless chicken tenderloins

1 1/4

cup

Panko bread crumbs
Instructions
Pre-heat to 400 degrees F. Line baking sheet with parchment paper.

Add panko bread crumbs to a baking sheet, give a quick spray with the misto, and bake for 5-7 minutes or until bread crumbs are toasted.

Meanwhile, in a medium sized bowl, add all of the batter ingredients and mix well.

Add chicken tenderloins to bowl with batter and coat well.

Remove panko bread crumbs from oven and add to a shallow dish - keep parchment paper on baking sheet.

With tongs, dredge chicken tenders through bread crumbs until fully coated. Gently press on bread crumbs to coat.

Return chicken, after fully coated with bread crumbs, to parchment paper and bake for 15 minutes.

Enjoy and serve with your favorite homemade condiment or freeze for up to 6 months.
Notes
Make ahead and freeze!
Let tenders completely cool and then store in freezer for up to 6 months. When ready to use, add to a parchment paper lined baking sheet and bake at 425 degrees F and bake for 20-25 minutes until internal temperature is at least 165 degrees.
3 tablespoons = 1 oz, which is equivalent to one packet.
Nutrition
Calories:
233
kcal
|
Carbohydrates:
14
g
|
Protein:
27
g
|
Fat:
7
g
|
Saturated Fat:
1
g
|
Cholesterol:
74
mg
|
Sodium:
812
mg
|
Potassium:
467
mg
|
Fiber:
1
g
|
Sugar:
1
g
|
Vitamin A:
96
IU
|
Vitamin C:
1
mg
|
Calcium:
44
mg
|
Iron:
1
mg