Ready to start making your own bread? Then this No Knead Rosemary Garlic Bread is the perfect, easy, no kneading required bread to start with!
Is there anything more comforting than the smell of fresh baked bread? How about some No Knead Rosemary Garlic fresh baked bread that required not a single bit of dough kneading? Nope. There isn't.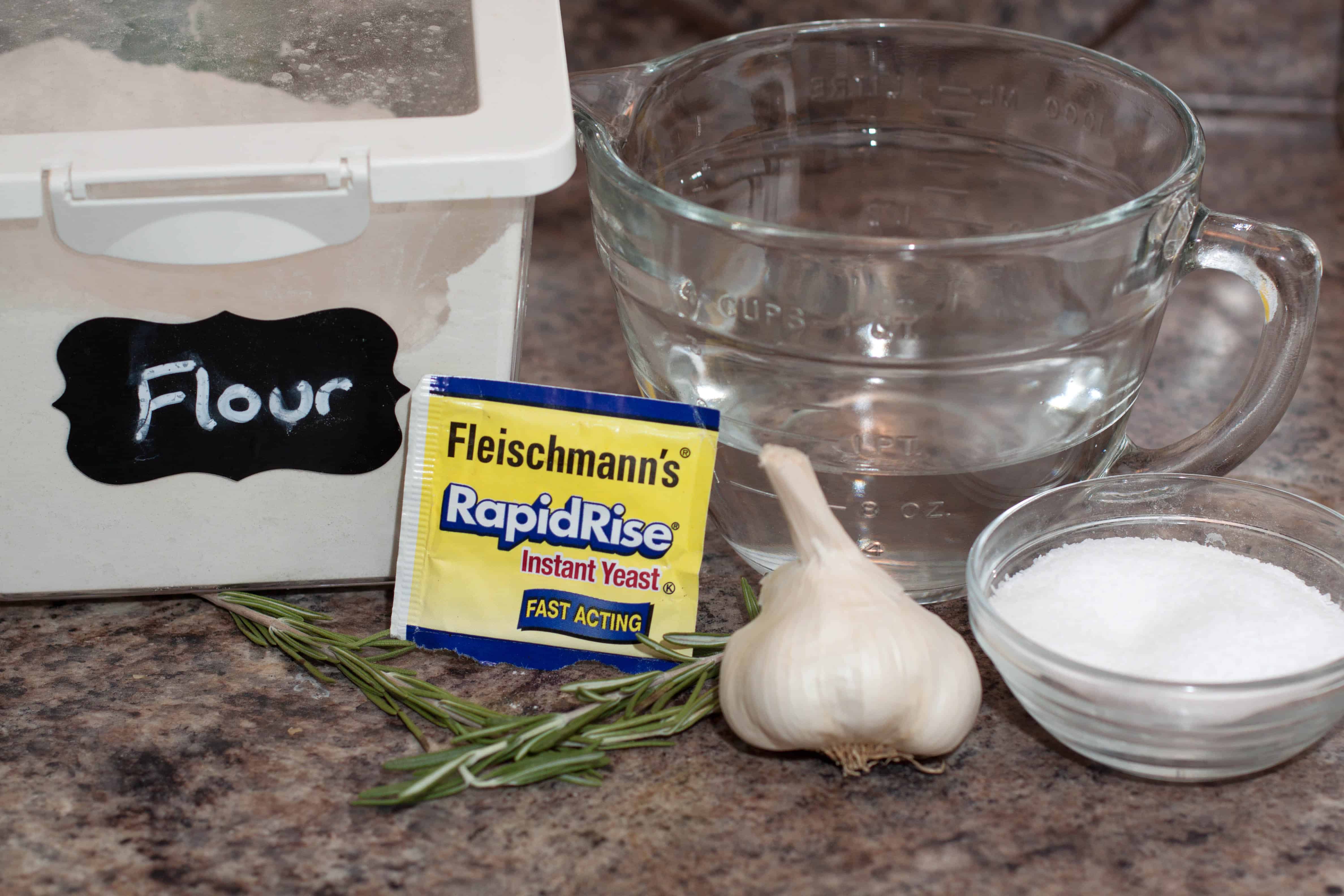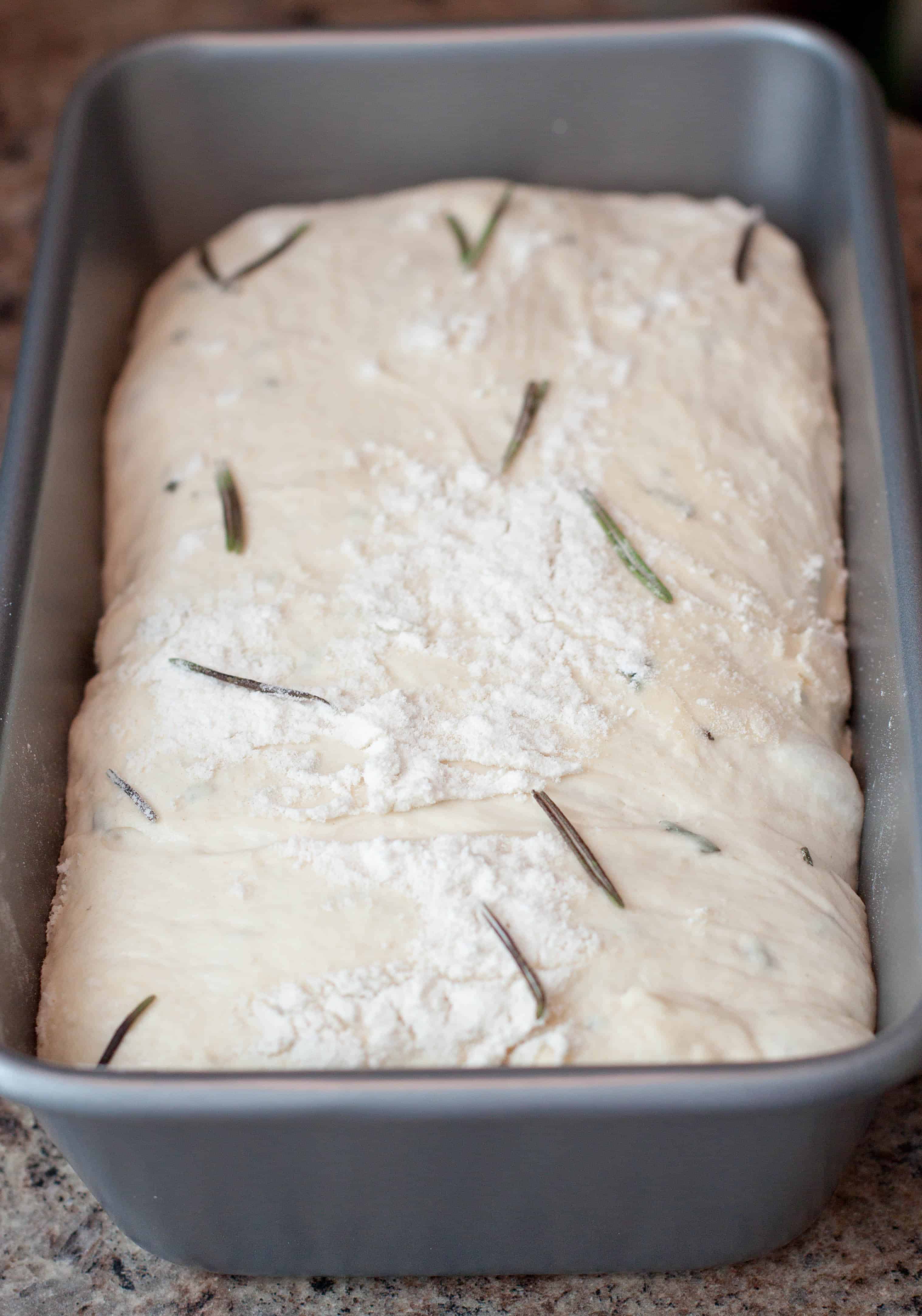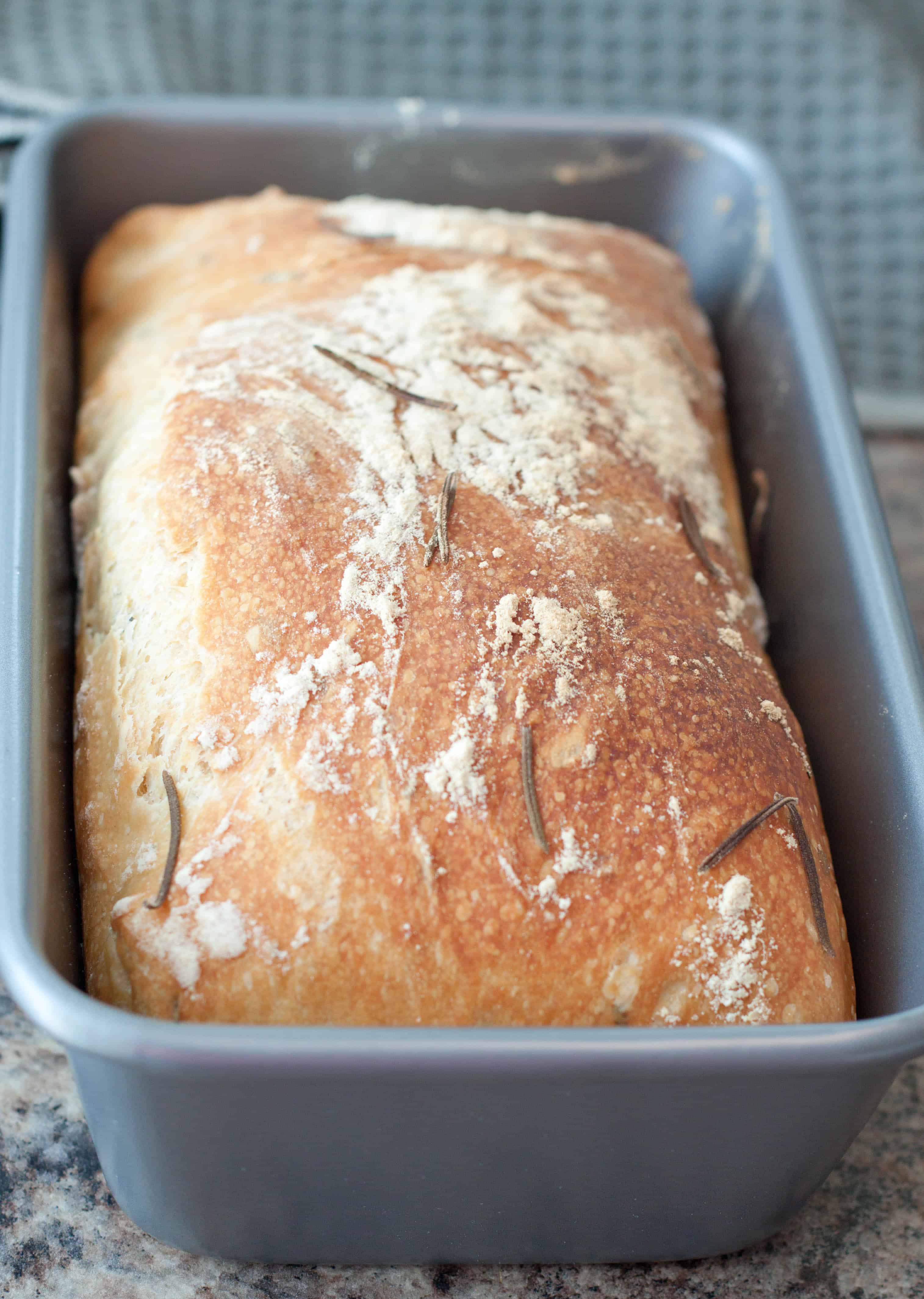 I love me some homemade bread. We make a lot of it in this house. This No Knead recipe was our gateway bread. It's so easy that I had no problem whipping up a loaf with a newborn at home. Just mix all the ingredients together in one bowl, and then leave it alone overnight to let it rise. Then in the morning I put the dough in a loaf pan and let it rise for another couple of hours. Baked for 45 minutes and mmmm fresh bread. So easy!
My favorite thing about this bread is how wonderfully crispy the crust is while the center is perfectly soft a chewy. Then of course the rosemary and garlic flavors? Amazing. I may not be sure of the last time I washed my hair, and I may be walking around in a sleep deprived haze, but despite all of adjustments into a life with a newborn at home, there will be fresh baked bread in this house. Gotta teach our little one about priorities young, right?
Enjoy!! Be sure to let me know if you've made the recipe on Pinterest, Facebook, Instagram, or Twitter!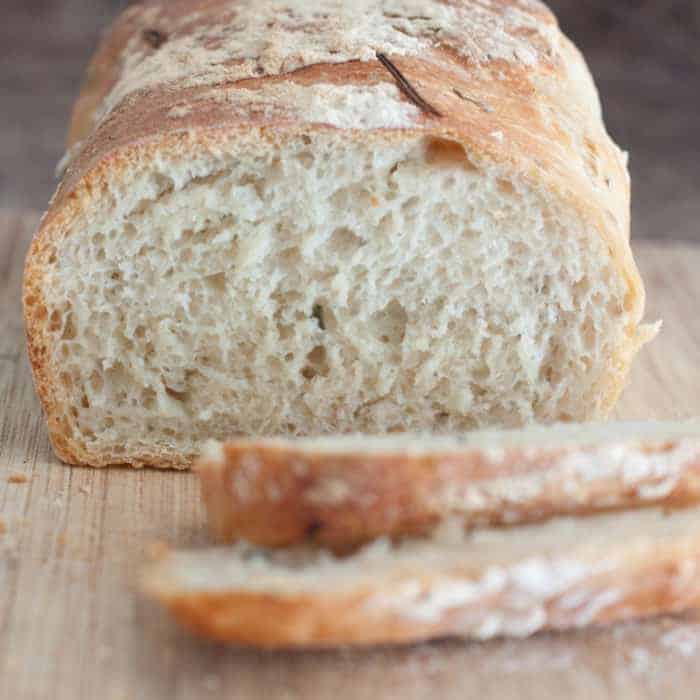 No Knead Rosemary Garlic Bread
Crispy crust, soft chewy center, No Knead Rosemary Garlic Bread
Print
Pin
Rate
Ingredients
3

cups

all purpose flour

1.5

cups

warm water

1/4

teaspoon

instant yeast

1 1/2

teaspoon

kosher salt

2

teaspoons

fresh rosemary

minced

5-6

garlic cloves
Instructions
In a large bowl, add all ingredients except water and give a mix. Then add water and mix until everything is incorporated. Cover with a towel and let rest overnight (or at least 12 hrs).

In the morning, lightly flour the edges of the bowl and the bottom of a loaf pan. Turn dough onto a floured surface and shape into a loaf shape and add to the loaf pan. Cover with towel and let rise for at least another 2 hrs.

Pre-heat oven to 450 degrees and then bake 30-45 minutes or until beautifully browned (will depend on oven).

Let cool and enjoy!