Making your own English Muffins From Scratch is easier than you'd think and sooo tasty without sacrificing any of the nooks or crannies!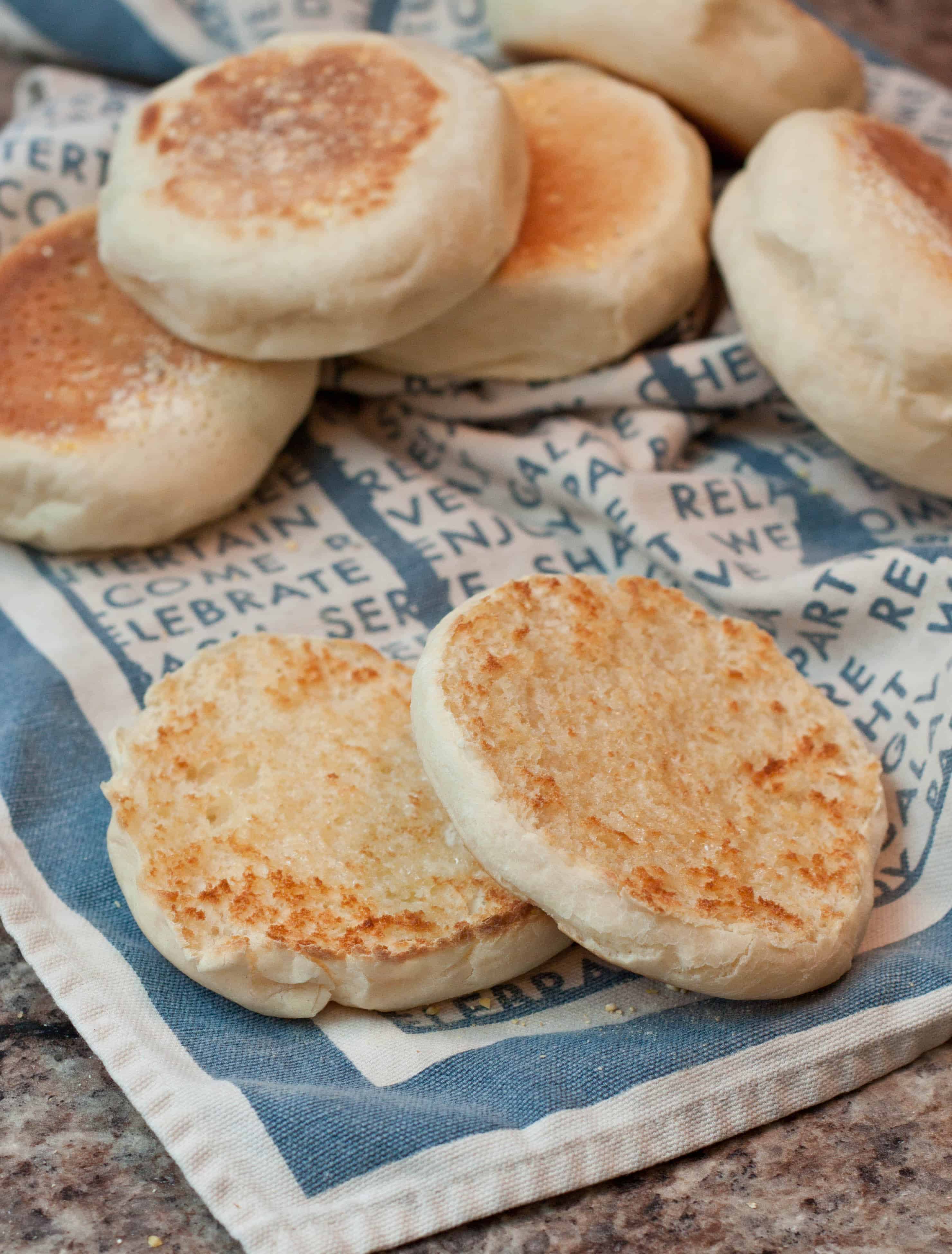 You guys. You have no idea how long I've been waiting to make English Muffins From Scratch again.  I'd made them a loonngg time ago in the early early days of this blog, but I haven't had the chance to make many since!  Why?  Because our beloved Kitchen Aid mixer has been out of commission.  Even though you don't need a mixer for this recipe, but trust me, using one will make your life a lot easier, so I've been waiting until we had ours back up and running.
My husband, bless his heart, has refused to buy a new one.  Even though we've taken his (yes, it's his mixer that he bought as a Christmas present for himself about 6 years ago) mixer to the appliance repair shop once before, absolutely hates our throw-it-away-and-buy-a-new-one culture. Which is one of the many features about him that I love; however, he's also a very busy man and so it's taken a long time of calling Kitchen Aid and trying to diagnose the mixer's issues before we finally were able to get all of the gears replaced and get the mixer home.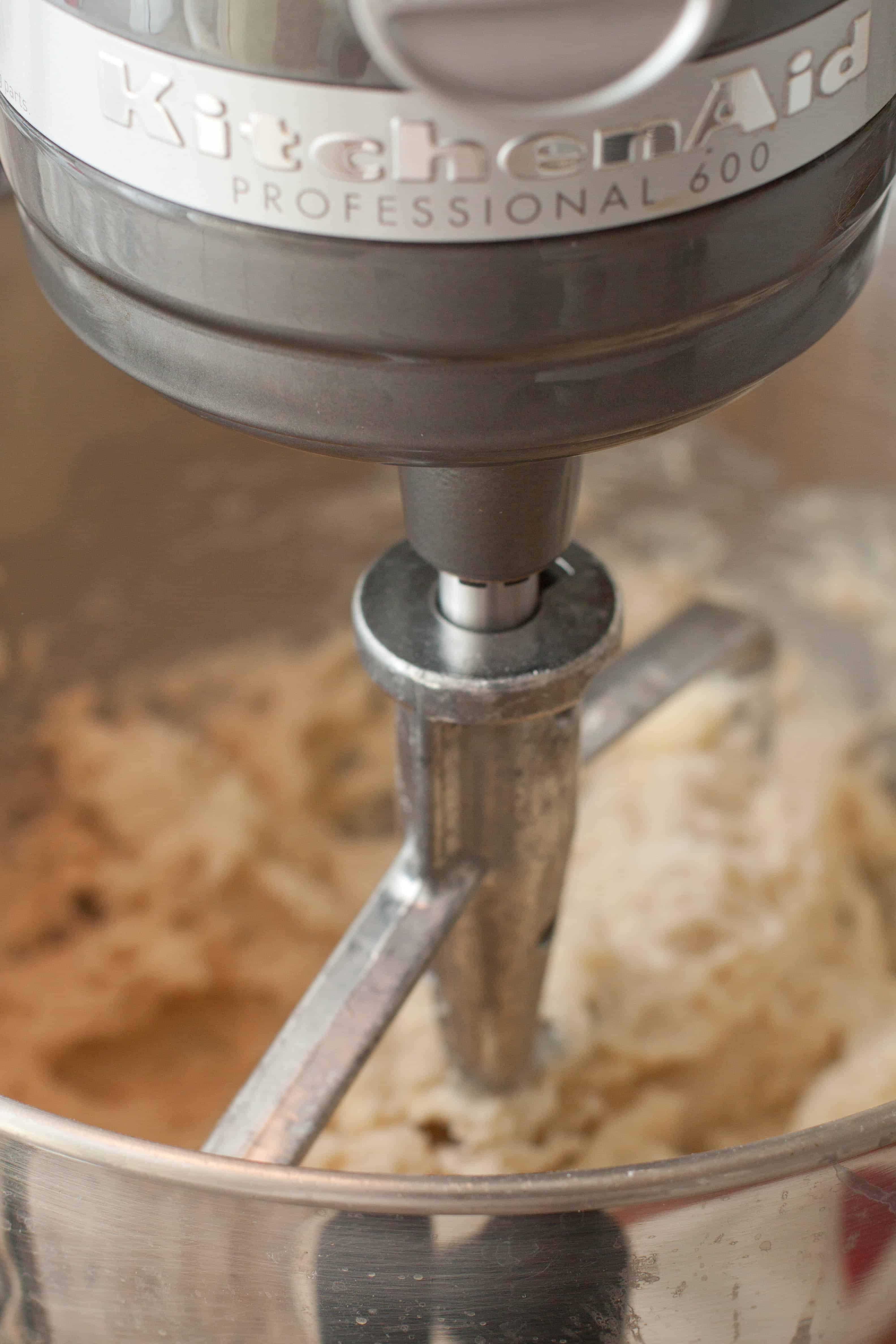 Having it fixed may not have been the best economical choice, but I have to say that even though it may have cost more than I would have liked, knowing that we stayed true to my husbands values and that they're ones that he's going to pass down to our daughter, makes it worth the extra money.  Plus, all of things we can start making again that I've been holding off on because I'm too lazy to mix it all by hand, well that makes it all worth it too!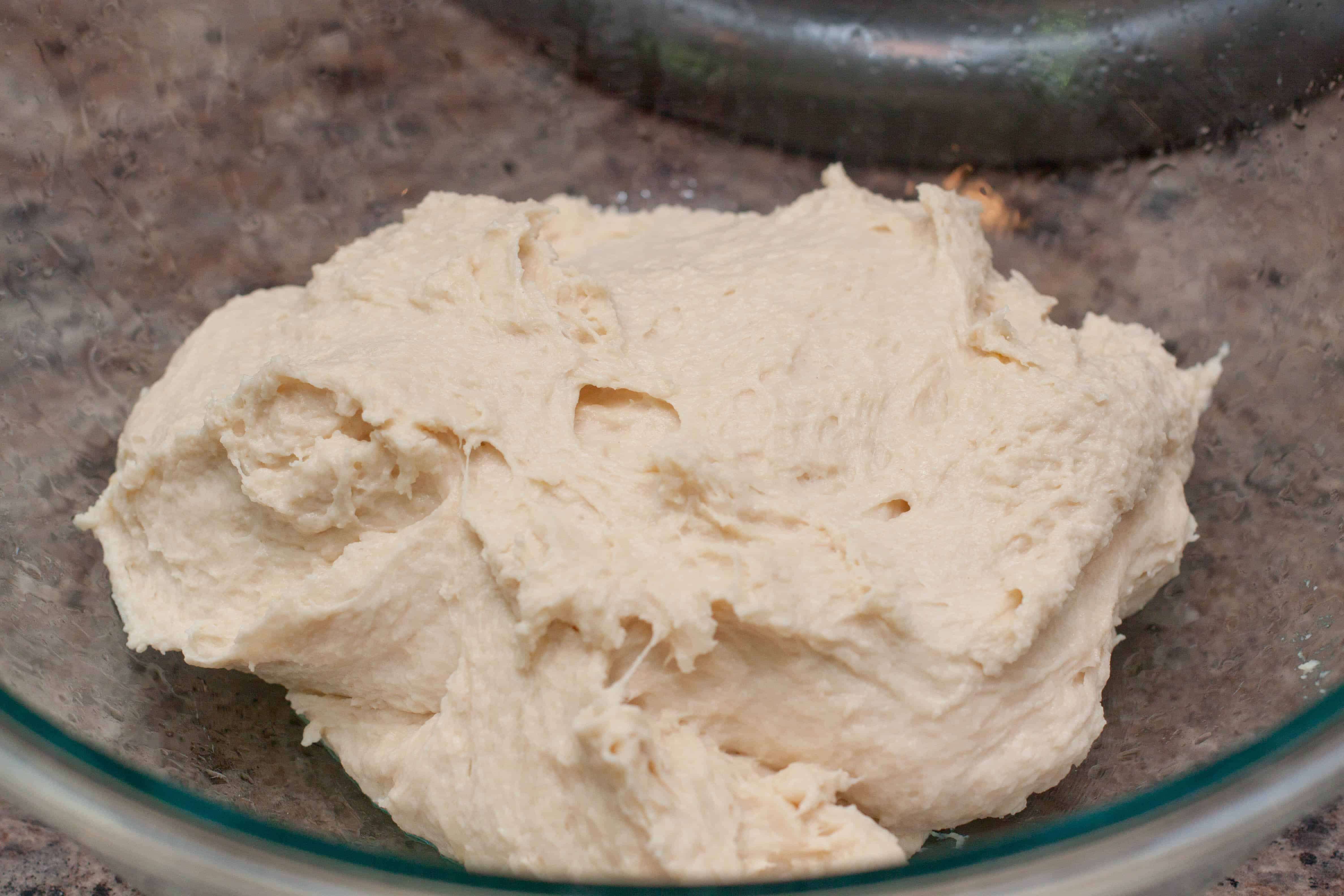 The dough itself for English Muffins From Scratch is super easy: milk, yeast, egg, flour, salt, and butter.  That's it.  It's a really sticky dough so once it's all mixed together the bowl you transfer to the dough to needs to be well oiled.  We use our trusty Misto to spray in olive oil.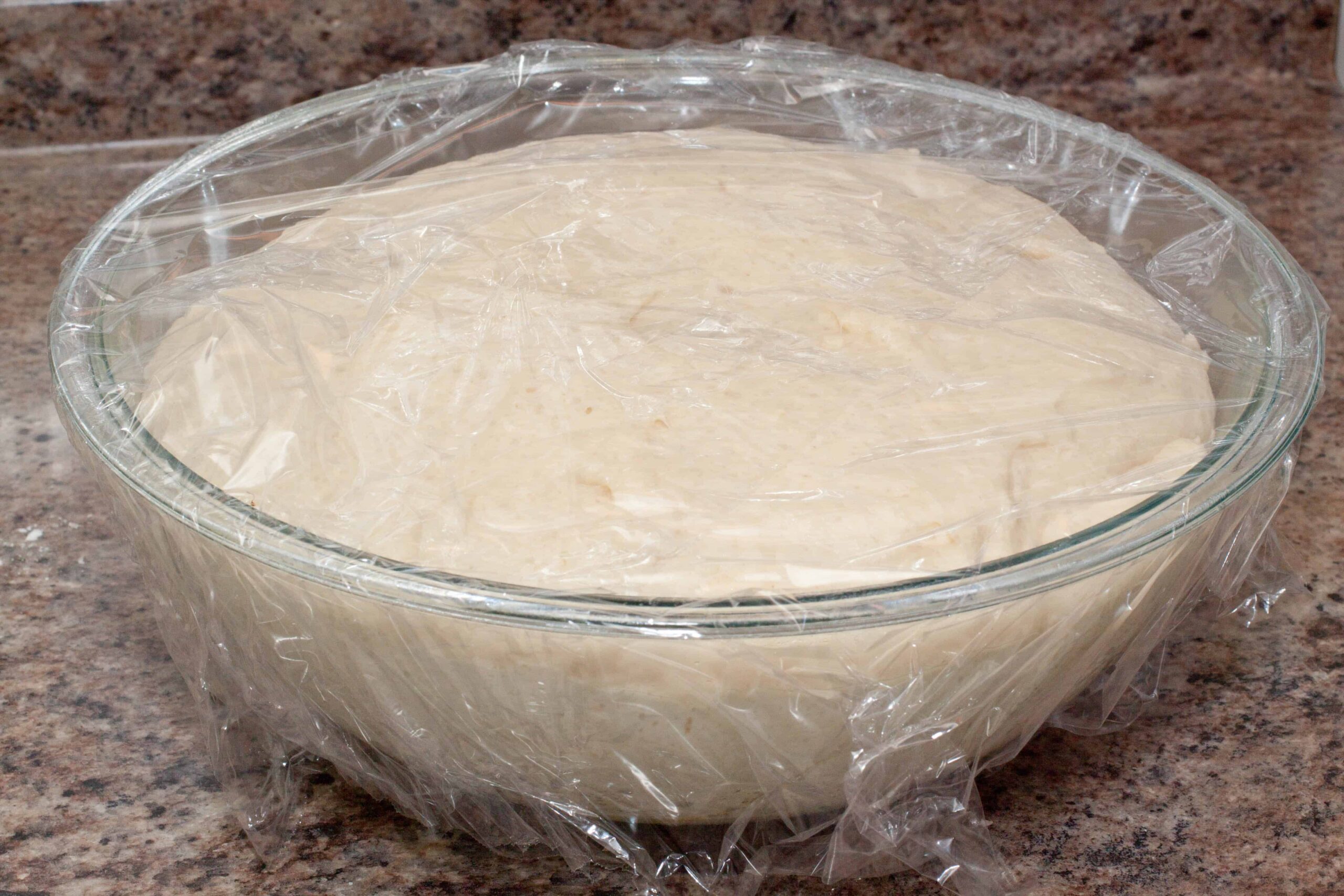 Left to rise and a couple of hours later and you have this beautiful soft, still sticky, dough.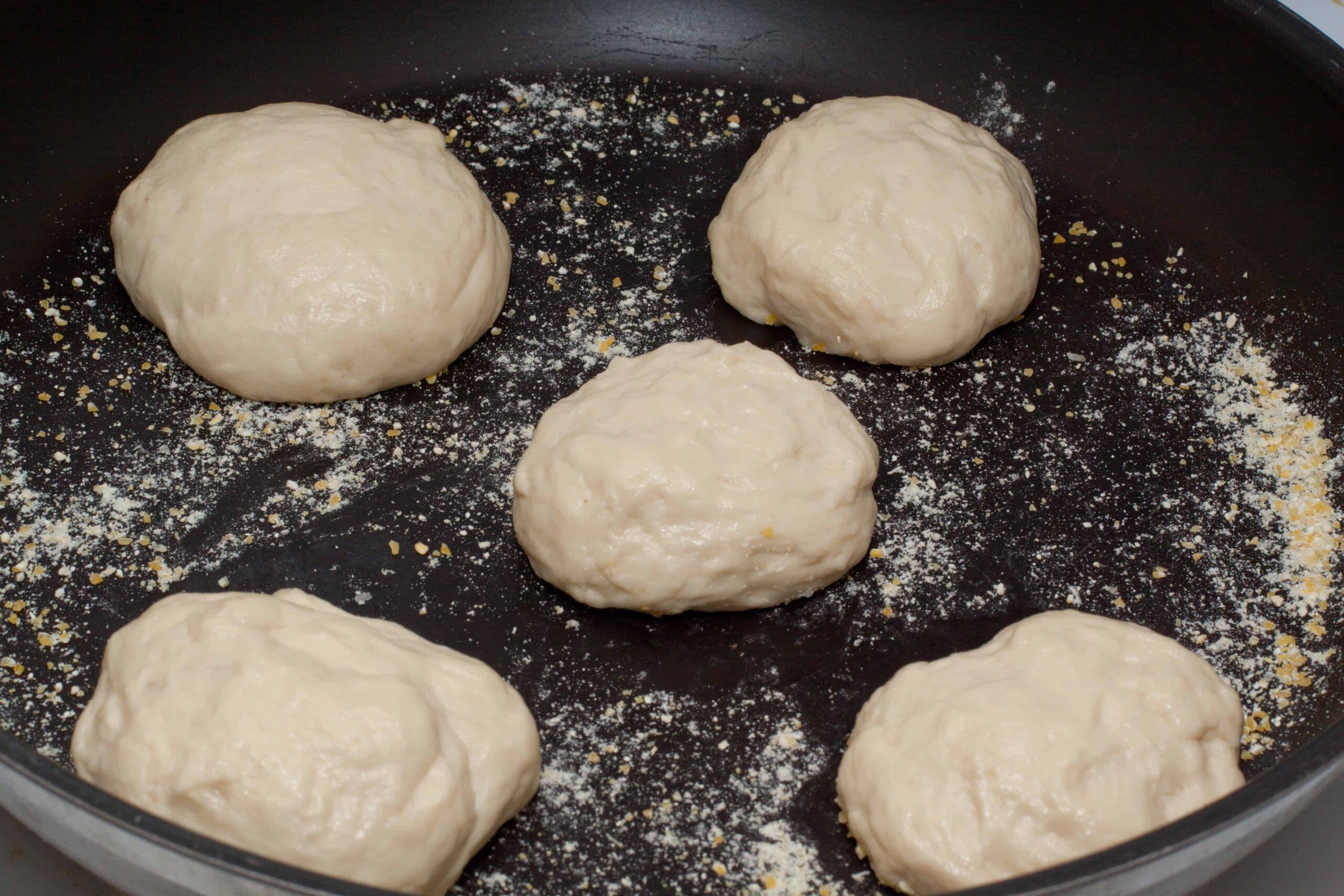 Funny enough, we got our mixer back but in the meantime I totally lost our stove top griddle.  I have no idea where it is.  I looked everywhere and couldn't find it.  The best we could come up with is that we brought it somewhere and then forgot to bring it home. Oh well.  A griddle is not needed, it just helps cook more muffins at once, but a nice big pan will still hold about 5 muffins at a time.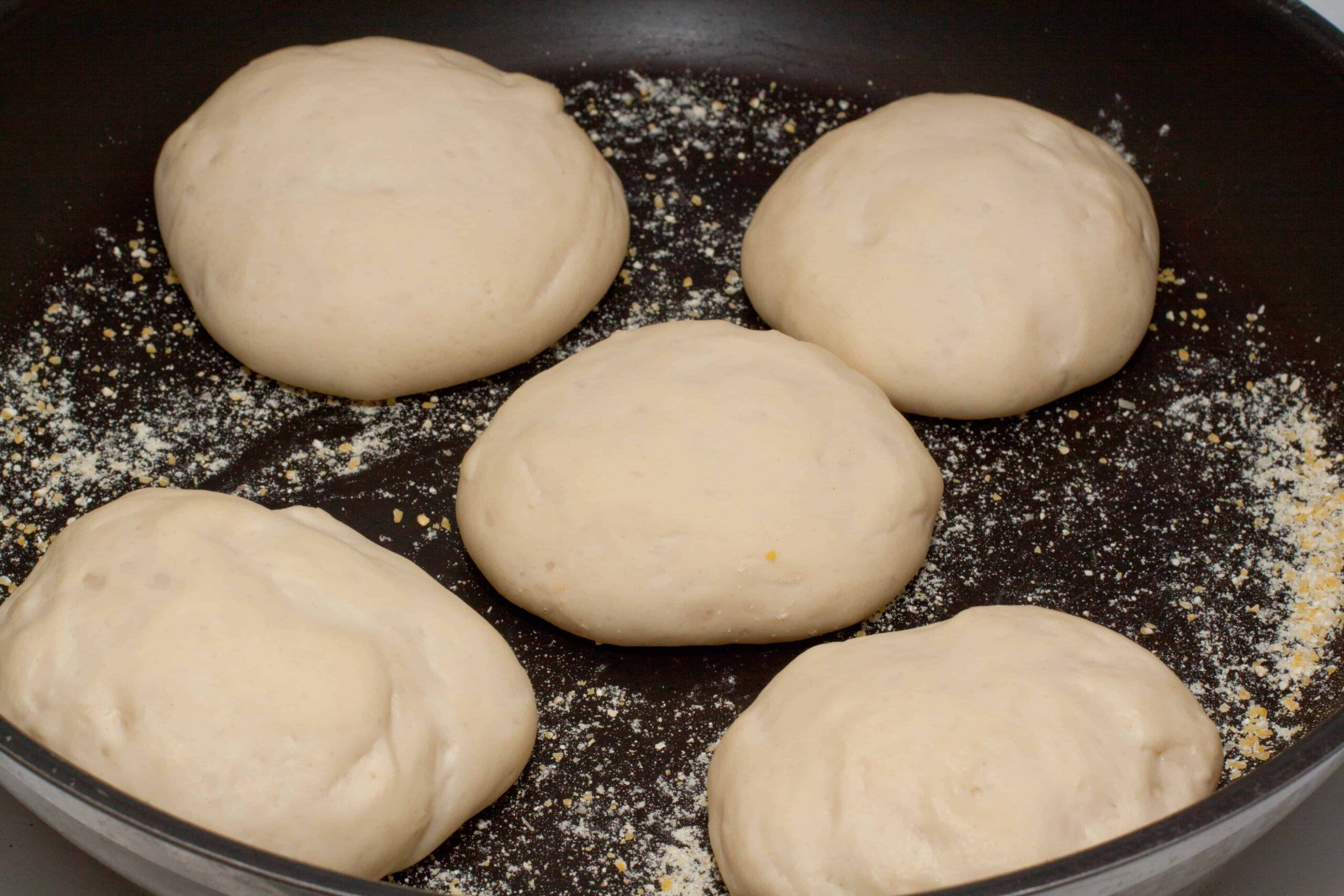 In a cornmeal dusted pan, I portioned out the muffins (about 2 oz each, a ball the size of the center of my palm), and let them rise for another 20 minutes in the cool pan.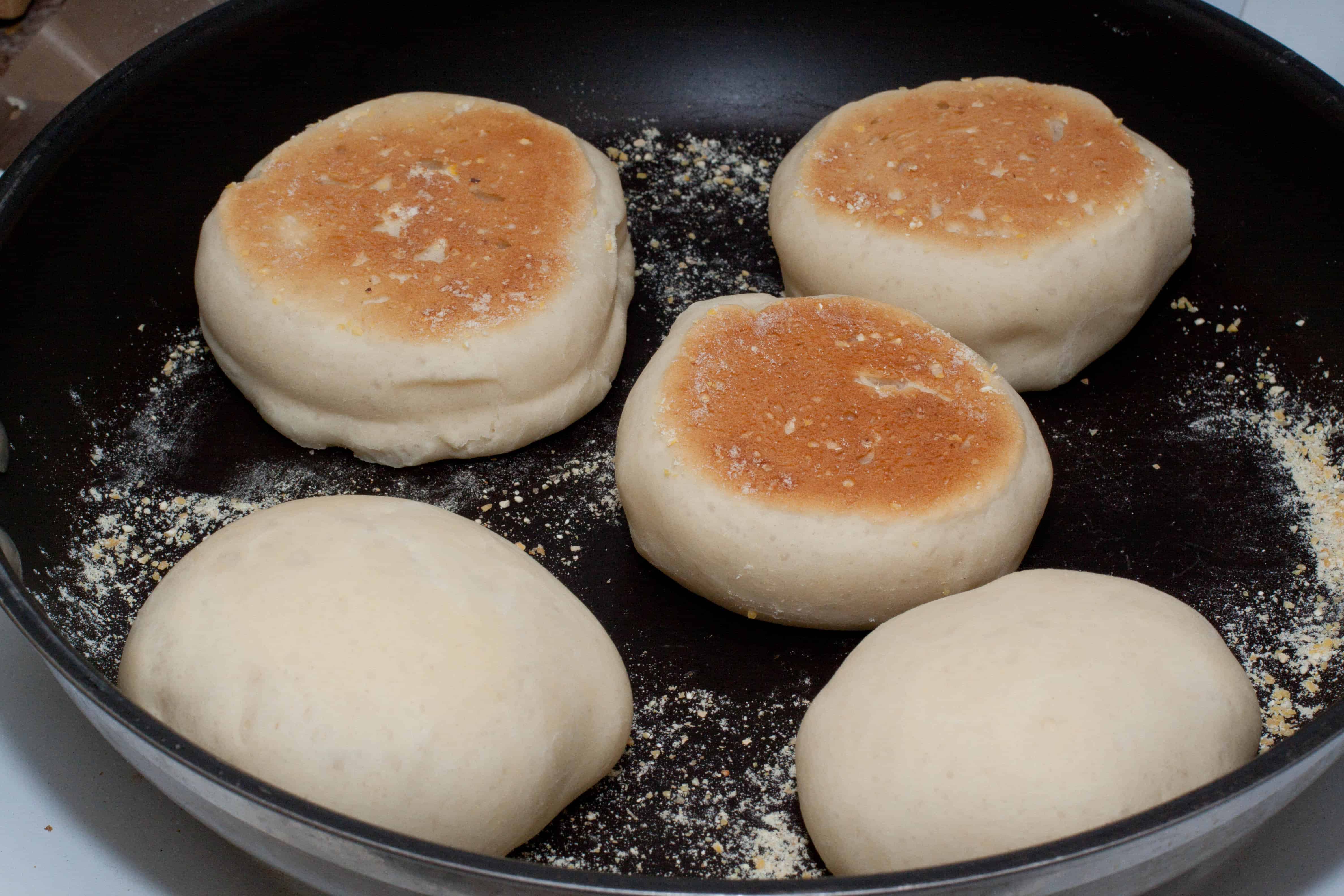 Then I turned the pan to medium low heat and cooked the little muffins for about 10-12 minutes before flipping to cook the other side.
Another 8-10 mins on the other side and then they're done!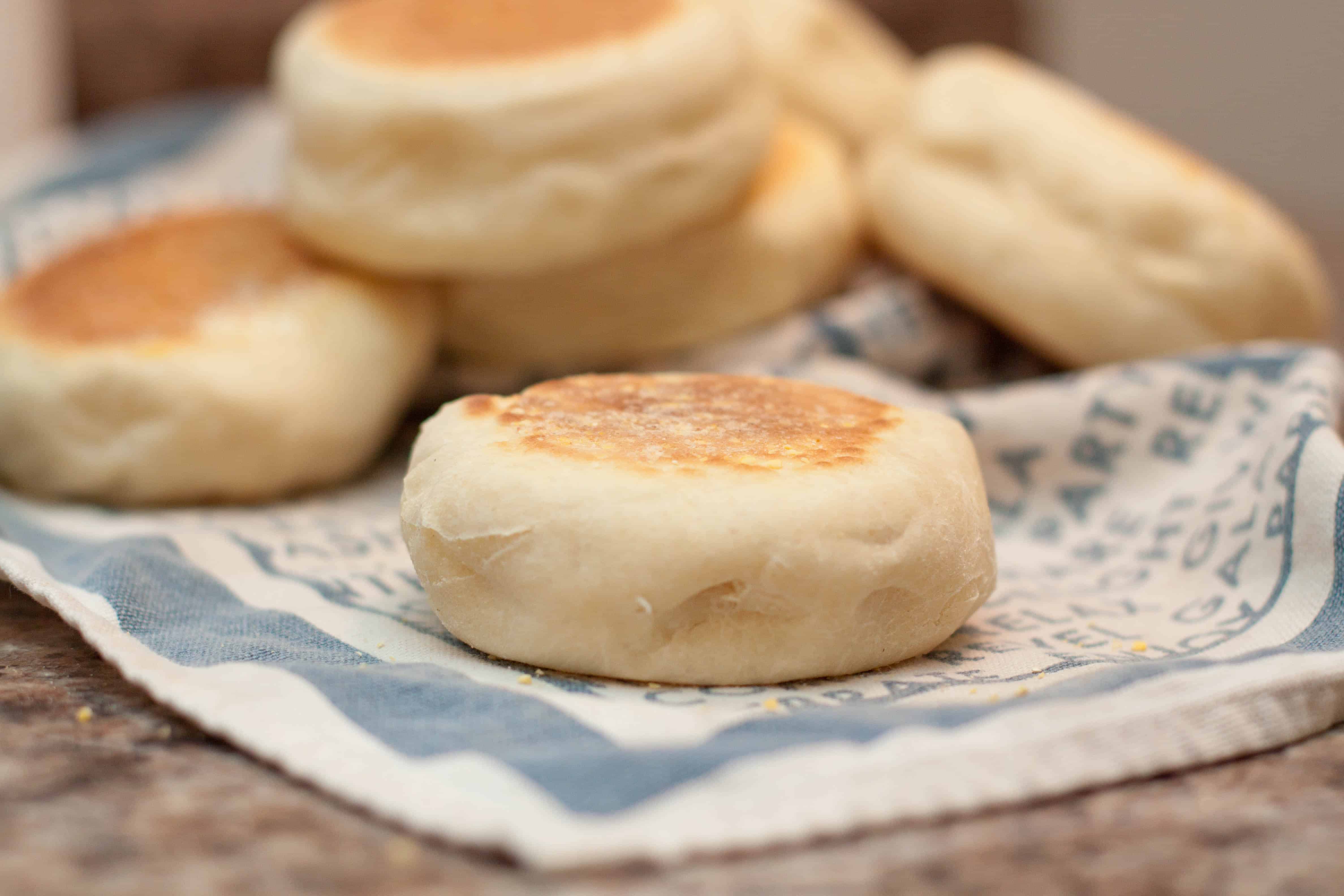 Look at all that space for nooks and crannies!
A little toasting, a touch of butter, and ahhh English Muffins From Scratch!
Hooray for a working Kitchen Aid again!  I put most of this batch in the freezer for this summer from now when I'm sure I'll be wayyy too tired to do any baking but may have a couple of minutes to heat up a homemade English muffin 😉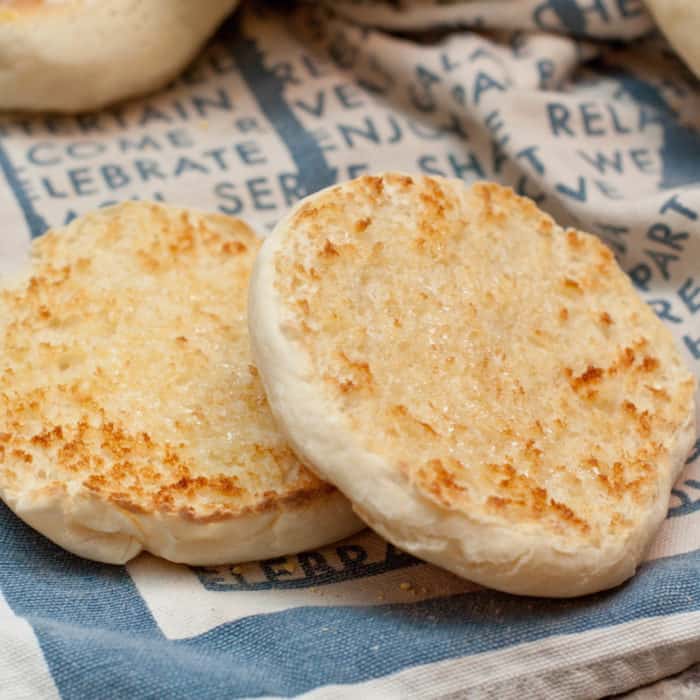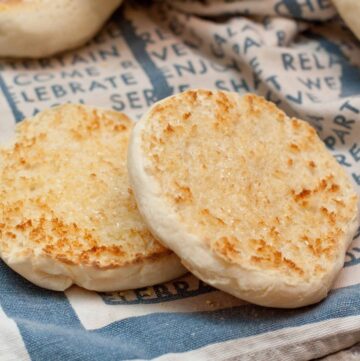 English Muffins From Scratch
Making your own English Muffins From Scratch is easier than you'd think and sooo tasty without sacrificing any of the nooks or crannies!
Print
Pin
Rate
Ingredients
1 3/4

cups

lukewarm milk

2 1/4

tsp

1 pkg active yeast

3

Tbsp

unsalted butter

softened

1 1/4

tsp

salt

2

Tbsp

sugar

1

large egg

4 1/2

cups

all purpose flour

Olive oil for bowl and hands

Cornmeal for pans
Instructions
Place milk in the bowl of your stand mixer fitted with the paddle attachment and sprinkle yeast over top. Let sit for 10 minutes to activate and then add the butter, salt, sugar, egg, and flour.

Mix on low until the flour is incorporated and then switch to medium and beat for 5 minutes. The dough will be very soft and sticky.

Oil a large bowl and then scrape dough out into it, cover, and let rise for about 2 hours.

Oil your hands (to prevent the dough from sticking) pinch pieces of dough off (2 oz, if you have a kitchen scale or about the size of the center of your palm), form a ball, and place on a (cooled) griddle pan or in a large saute pan that is generously dusted with cornmeal.

Put the remainder on a baking sheet dusted with cornmeal, or if you have another large saute pan, prep a second pan.

Let rest for 20 minutes.

Turn burner to medium low and cook until golden brown, about 10 -12 minutes on the first side and 8-10 min on the second side. (If they brown too quickly, reduce the heat.)

Heat 2nd pan and cook or carefully transfer the rest from the baking sheet so as not to deflate them and cook until done.

Let cool completely on a rack before splitting open with a fork.

Muffins will keep fresh on the counter a few days and freeze well.