Copycat Dave's Killer Bread 21 Whole Grains! Make your own super healthy, nutrition packed bread at home!
If ever there was a recipe that had me skipping around my kitchen in excitement, this is the one! A Copycat of Dave's Killer Bread!! Eeee! We've made a lot of bread in this house. Our Vietnamese Baguette is one of my go-to's for sandwiches and appetizers and Dan's Como Bread has been one of our standard daily favorites. But ever since I became pregnant, I've been hyper aware of what I've been eating. I've taken the "eating for two" to mean eating enough proper nutrients for me and my little one, without eating too many calories. That means, whatever I eat, I need to make sure I'm getting more bang for my buck, so to speak. Like eggs that are organic and omega 3 enriched vs. normal eggs. And as much as we love our Homemade Sourdough bread, there isn't a ton of nutritional 'bang' to it.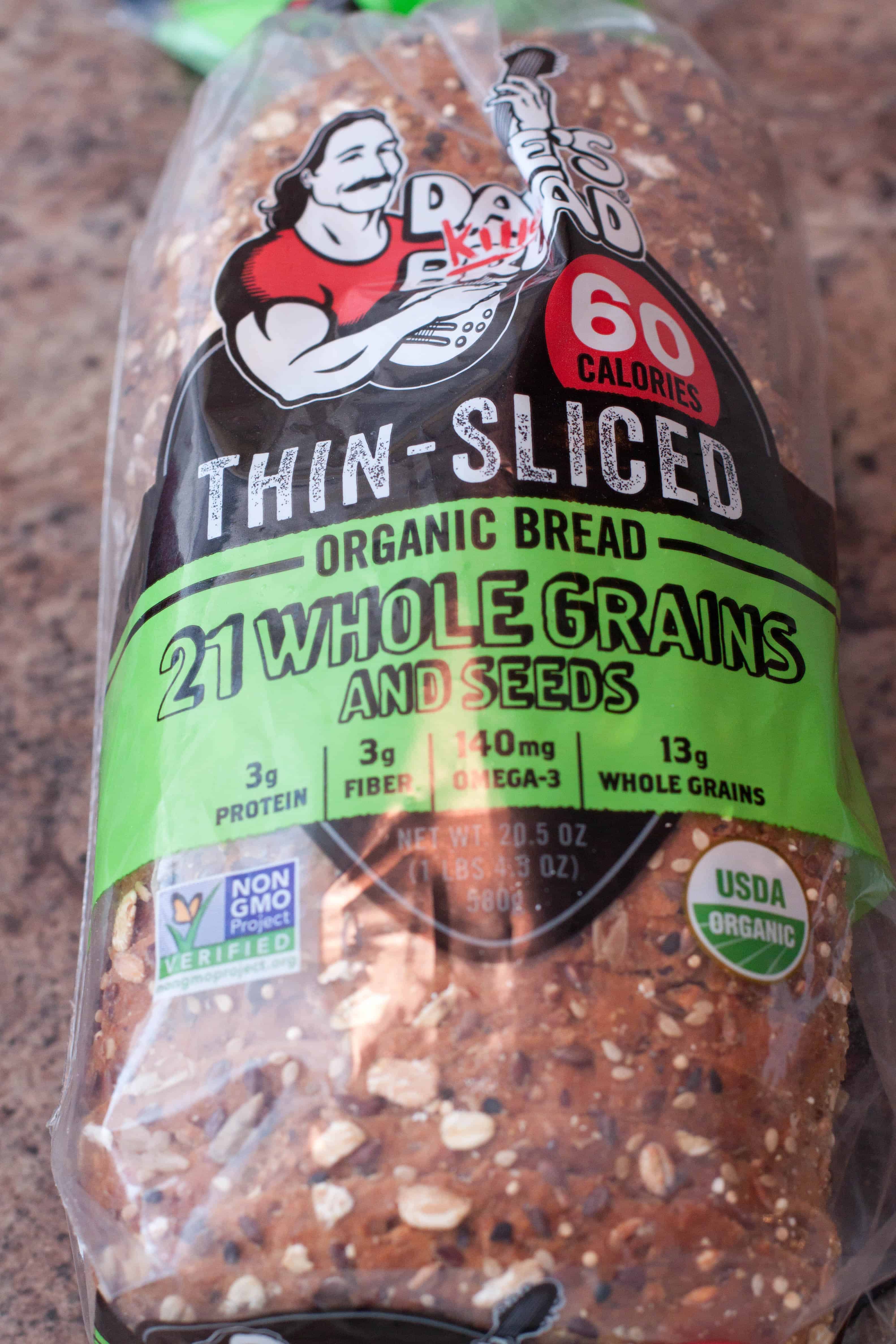 So I've switched to Dave's Killer Bread for my daily toast and eggs and sandwiches. Even though it's delicious bread, it's still a little bit sad to me, not only because it's not made From Scratch by us, but also that it's $5 a loaf. But oh… oh now, I've finally figured out an alternative! Hence the skipping.
Even better, the recipe was a lot easier than I thought it'd be! First, it was just a mix of yeast, water, coconut oil, molasses, and honey (Wessels is my favorite local honey).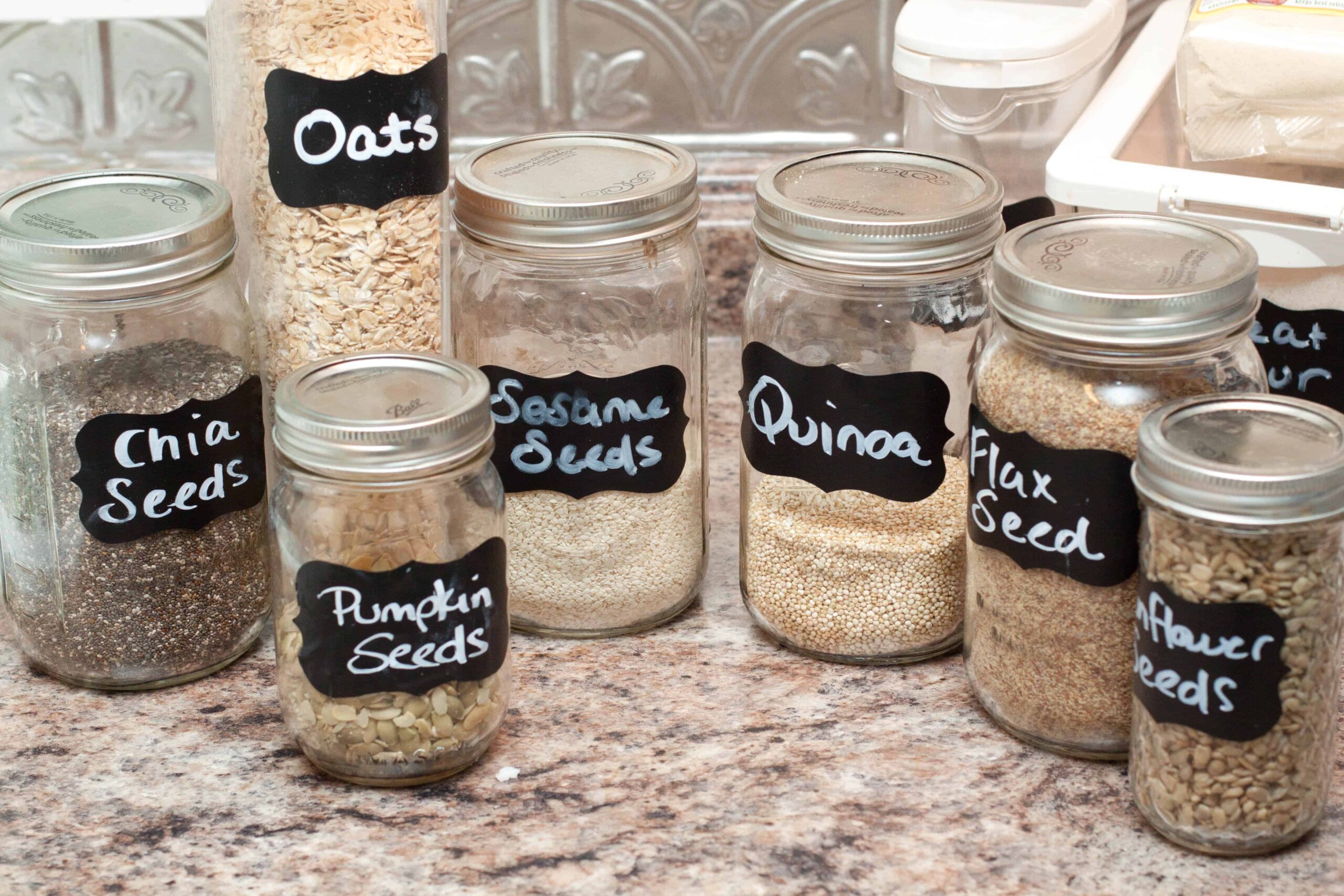 Then it's adding all the healthy deliciousness. I actually didn't end up adding the quinoa. Why not? Preggo brain, that's why. Totally forgot it.
In true Dave's Killer Bread fashion, this bread is hearty and dense. That's mainly because of the whole wheat flour. But again, with the 'more bang for the buck' mentality, I added a bunch of other flours too. Kamut flour and spelt flour are ancient grain flours that add great flavor and even more healthy grain goodness!
A yeasty bowl of grains and nut goodness and a bowl of mixed healthy grain flours. Aw yea.
Mixed together into a dense dough of healthy grainy-nutty-goodness.
3 rises and 2 punch downs…
…then into a couple of greased bread pans.
Baked for 30 minutes at 425 degrees and we had a couple of beautiful loaves!
Sliced thin and It. Is. Amazing.
Seriously, do you see all the seeded whole grain goodness in there?!
And it toasts up beautifully. Like I said, it's dense, but it makes the perfect toast base for Perfect Soft Scrambled eggs, or any other way you like your eggs.
Then, thanks to Calorie Count I can see exactly how nutritional my copy cat is! Sliced nice and thin (I got about 15 thin slices from a loaf), and no, it's not as nutritious Dave's 21 Whole Grains and Seeds, but it's getting there. Stay tuned, I'm going to play around with this recipe some more to get it as close as I can! 😀
I've gotten a lot of feedback about this dough not rising or baking right – I'm working on tweaking it for you! Come back soon – or sign up to get email updates!