This post may contain affiliate links. Read my disclosure policy.
It's a childhood favorite! These Christmas inspired Easy Classic Popcorn Balls are a super fun treat to make for the holidays!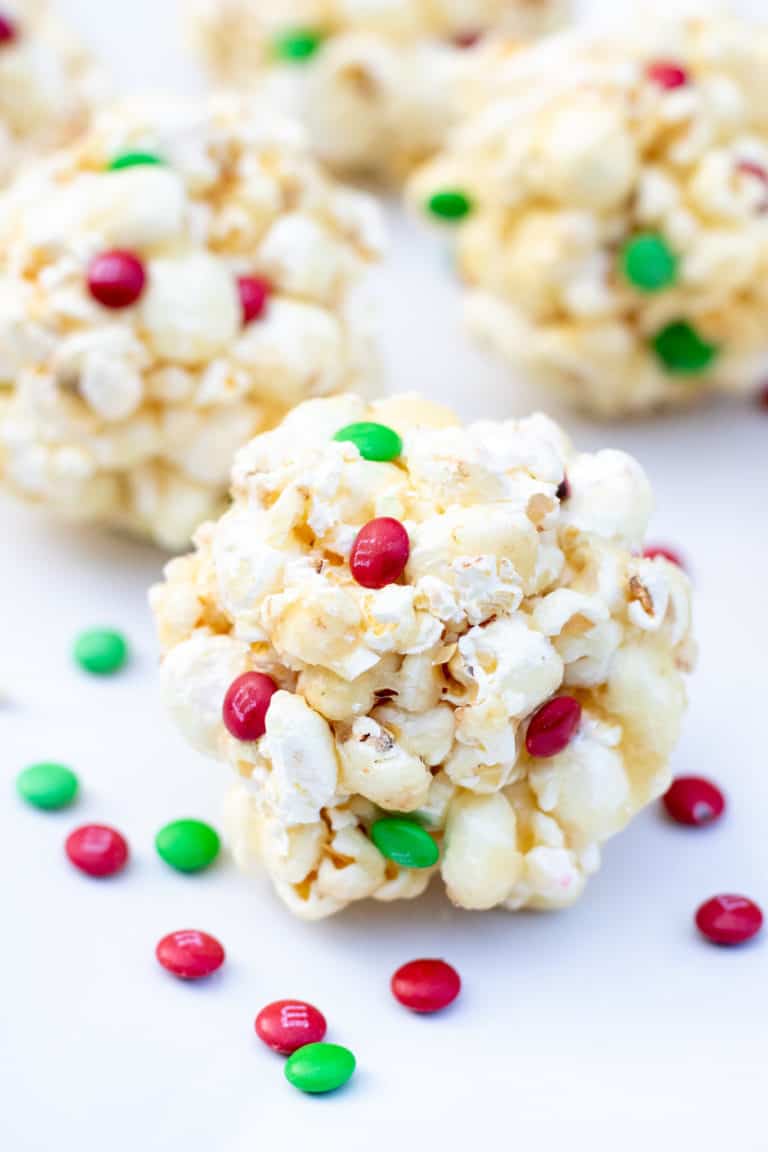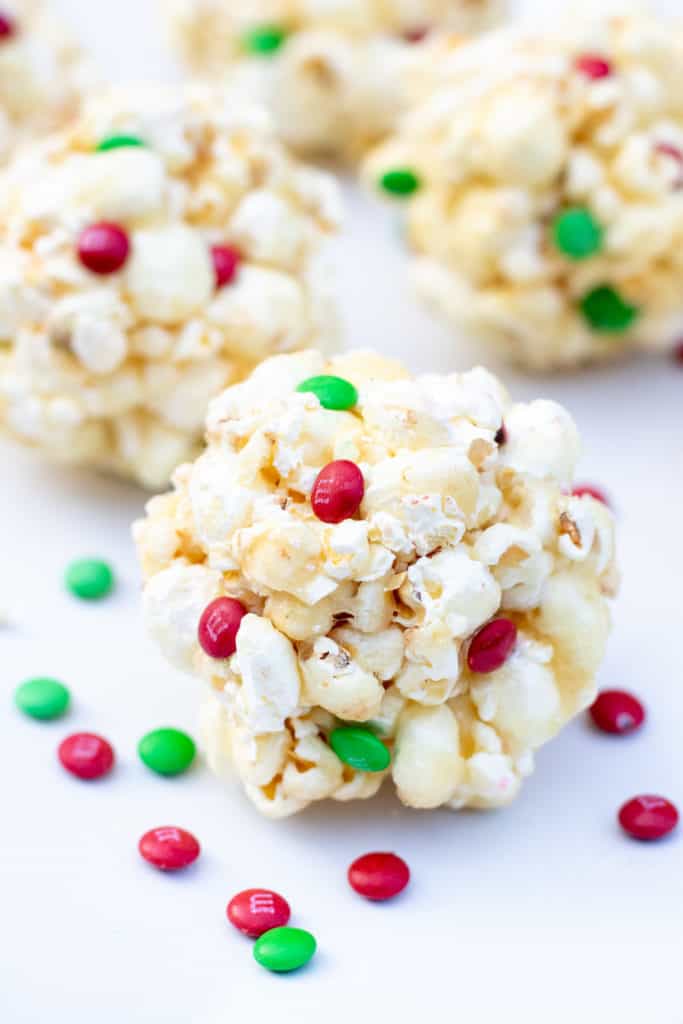 It's the most wonderful time of the year!! Bring on the Christmas music, lights, decorations, sweets, and especially the traditions. These Easy Classic Popcorn Balls are one of my favorite Christmas treats that I'm so excited to share with my girls.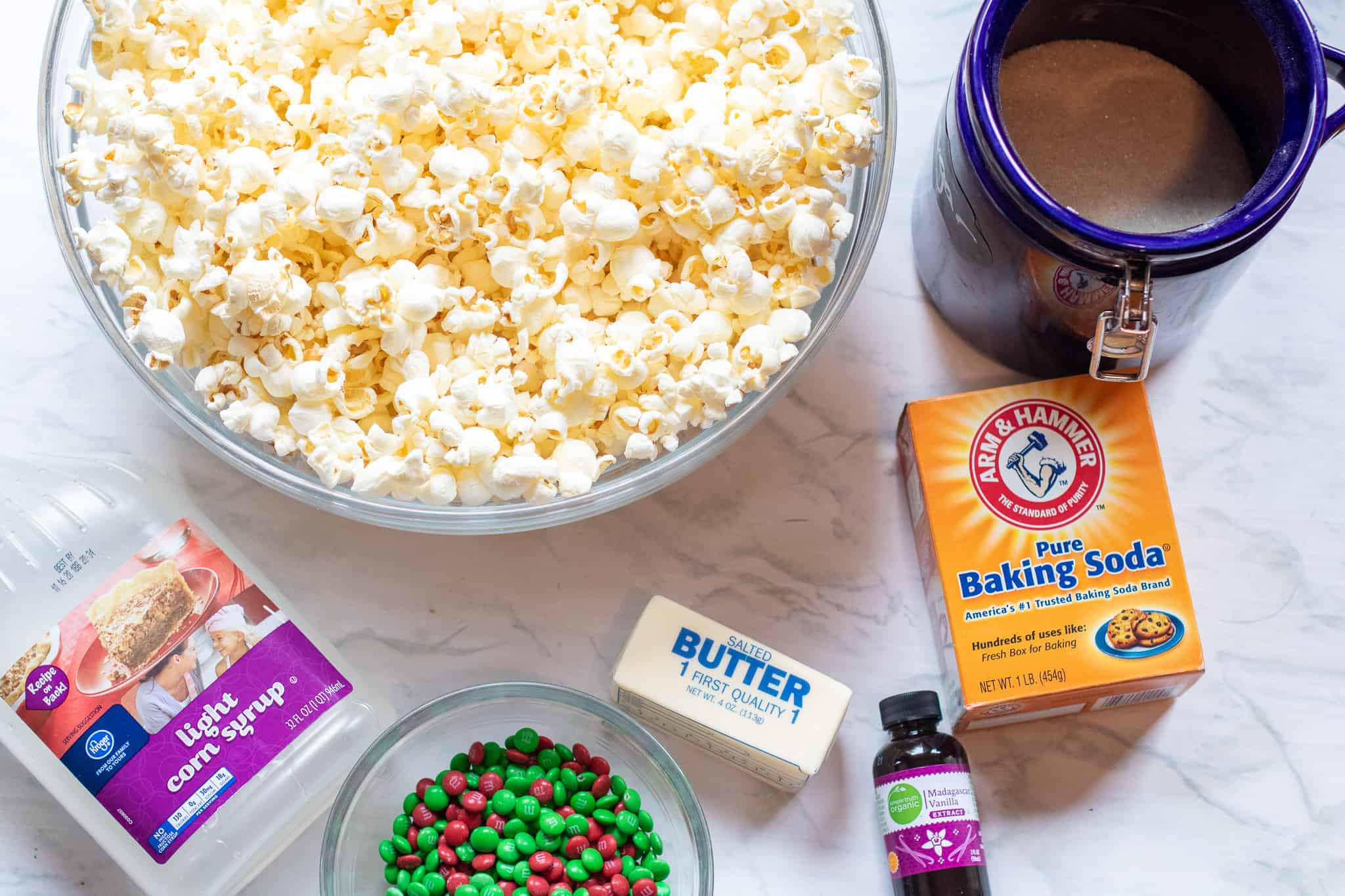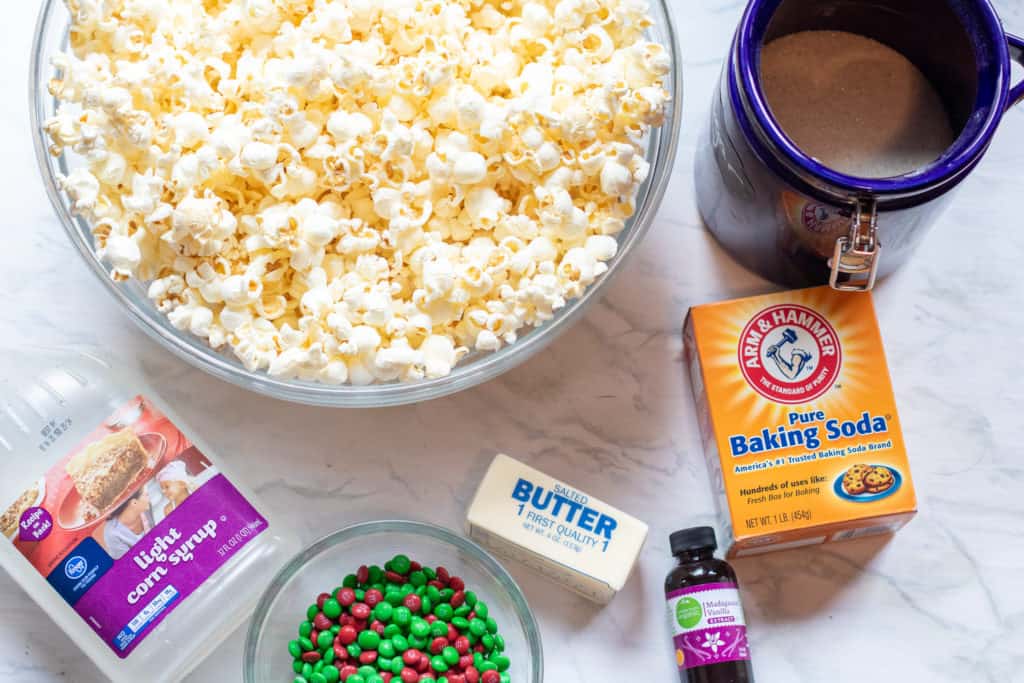 What is a Popcorn Ball?
Just a sweet, crunchy ball of my favorite snack ever, that's what! These Easy Classic Popcorn Balls are just plain popped popcorn mixed with butter, light corn syrup, vanilla, baking soda, and sugar.
Hands down, my favorite snack is popcorn. But I really don't like microwavable popcorn. Instead, we make all of our popcorn with an air popper.
That way once the popcorn is popped then we can add whatever we want to a fresh popcorn slate. Butter (duh), nutritional yeast, and some pepper, whatever we're in the mood for.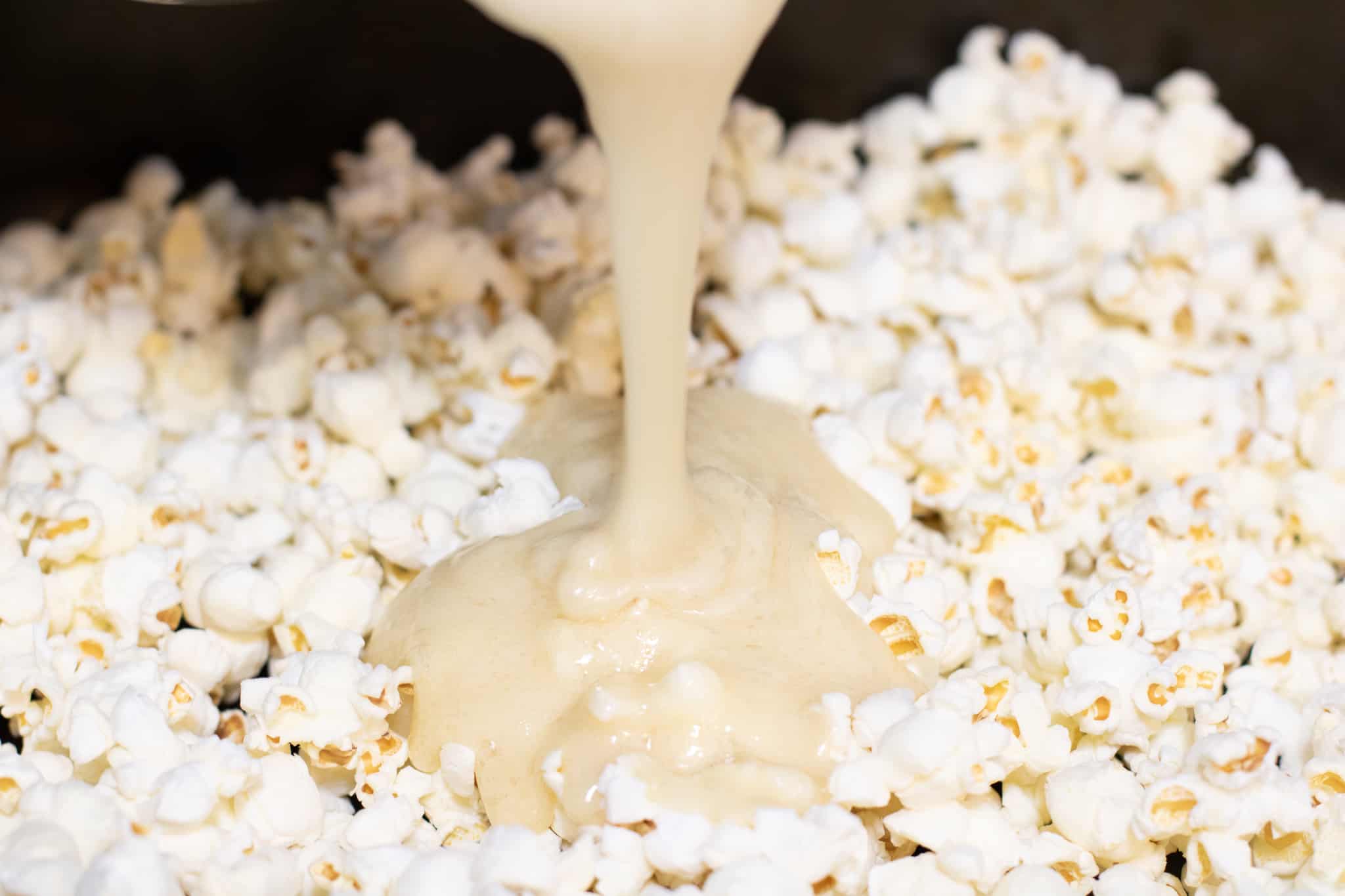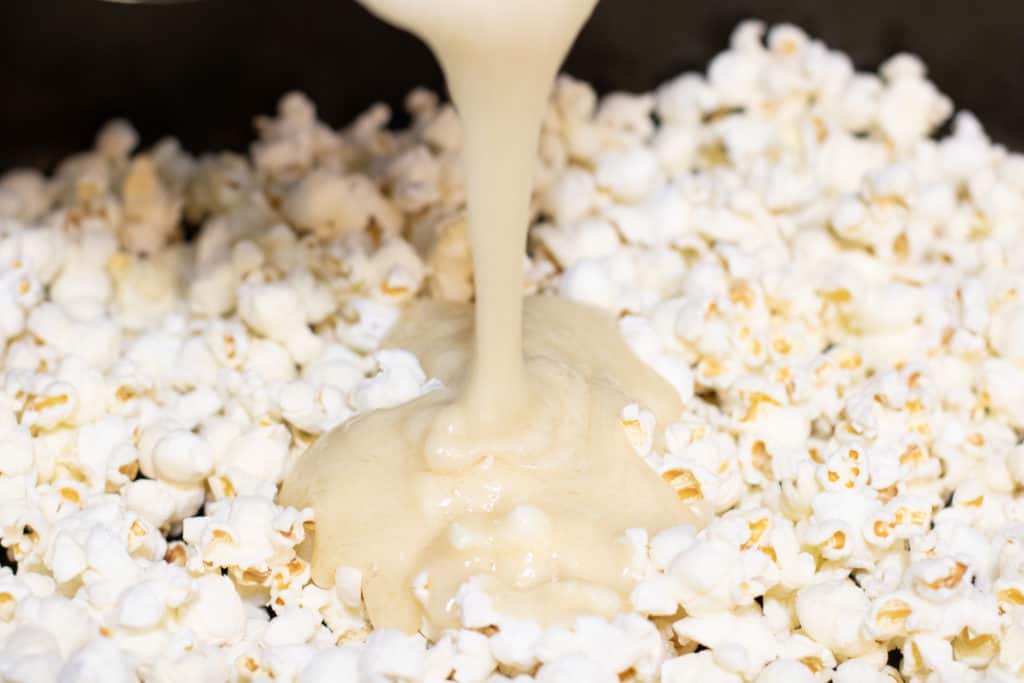 How to Make Popcorn Balls
They're so easy! Once you have you popcorn popped, it's just a melt and mix of the butter, sugar, vanilla, baking soda, and light corn syrup to then pour on the warmed popcorn.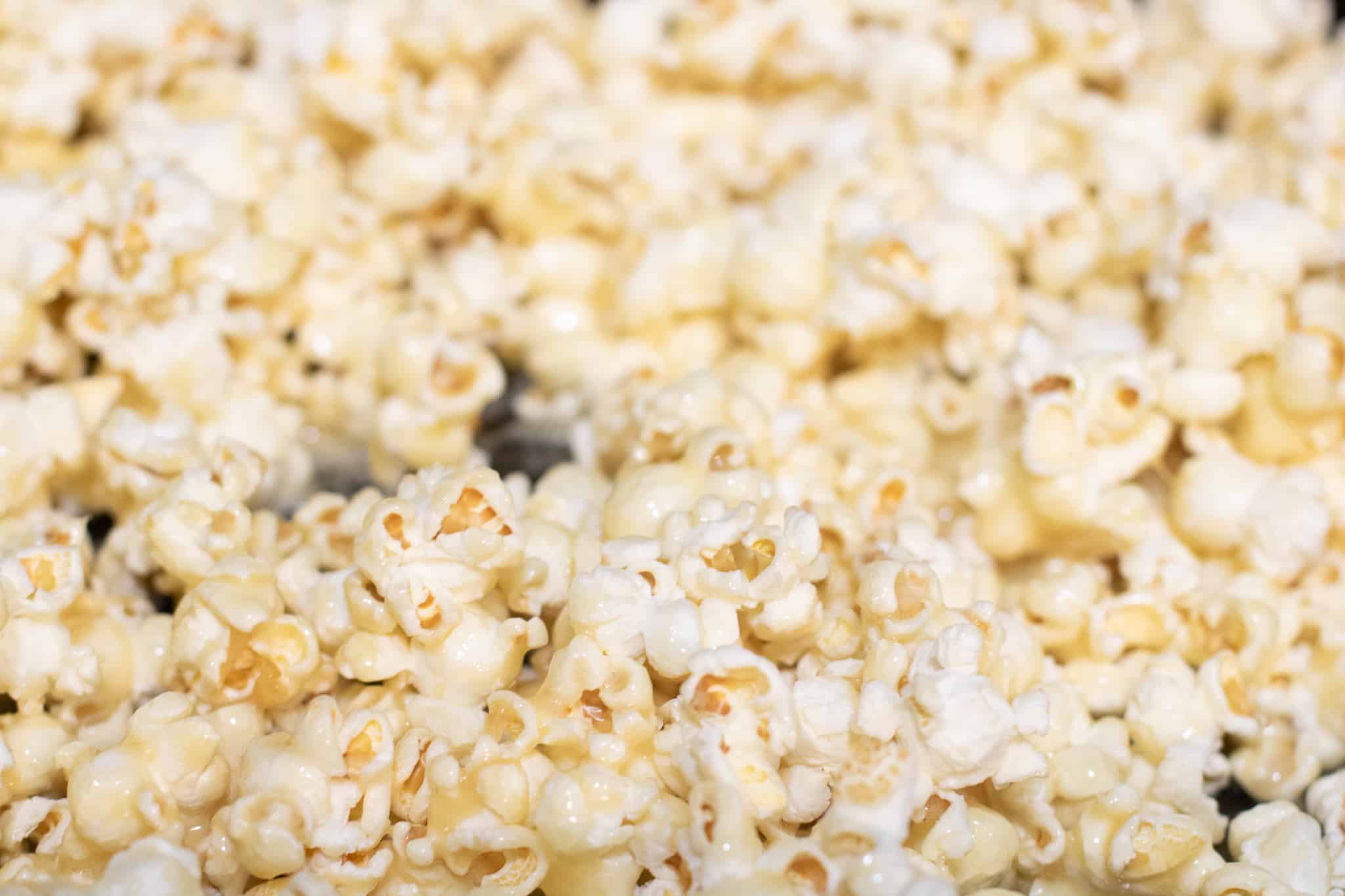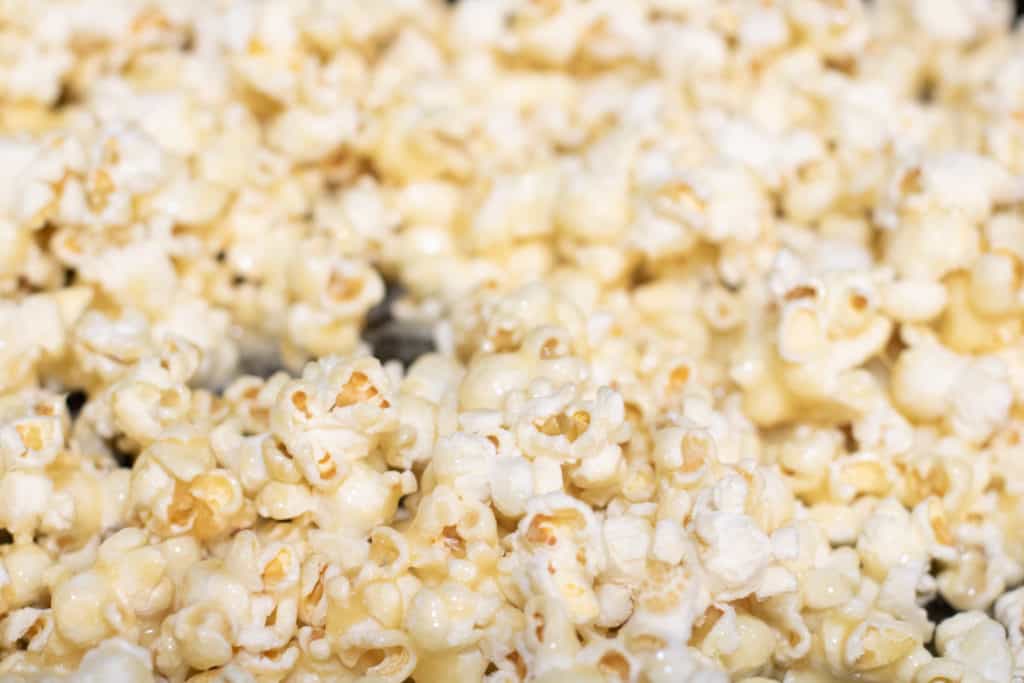 Then mix well so all of the popcorn kernels are coated so that they'll all stick together to form perfect little balls of crunchy sweet delicious bites of Christmas.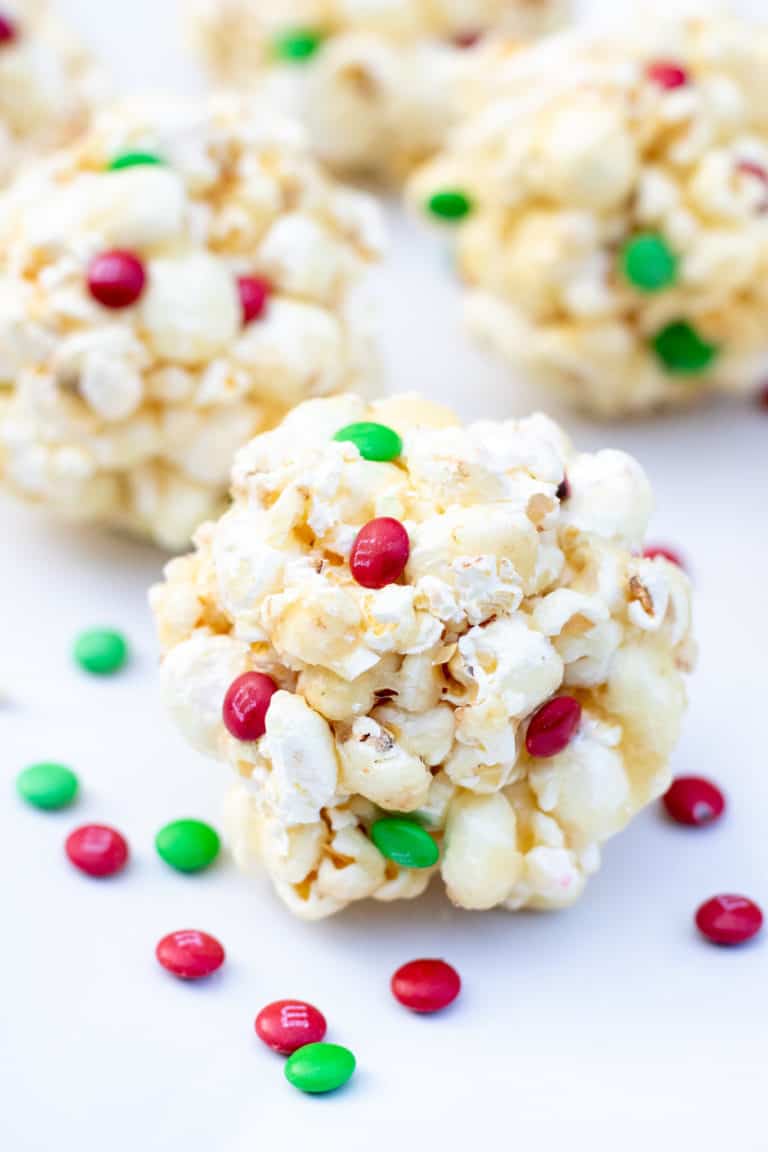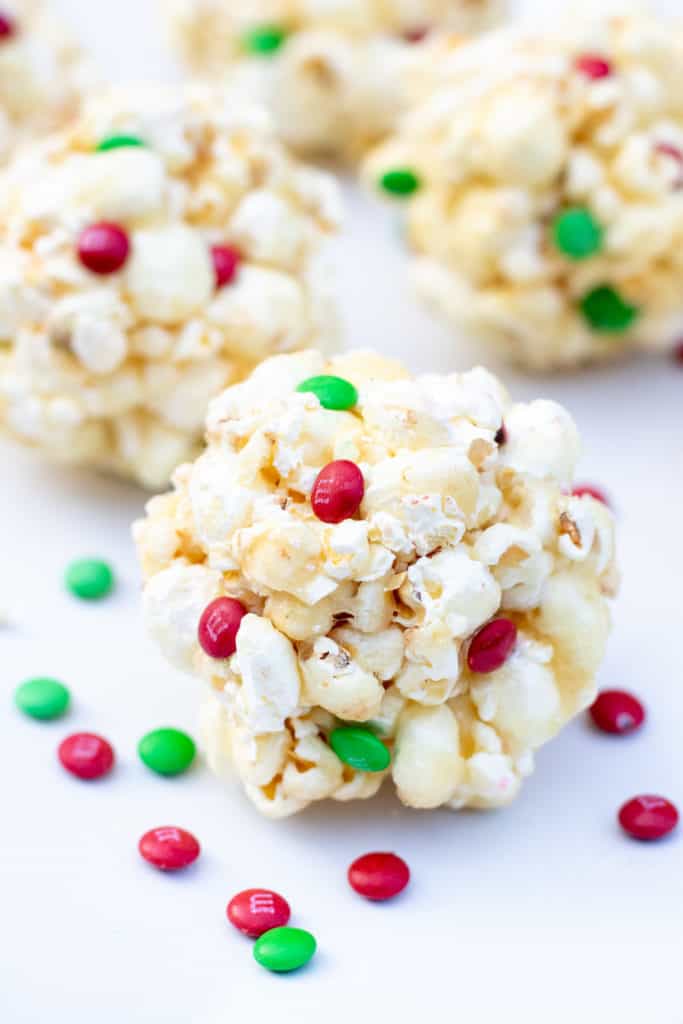 Once the hot mixture cools, you can form the balls with your hands into balls and then add in whatever topping / mixtures you'd like. M&Ms, sprinkles, whatever you want! Just keep in mind that with anything chocolate added to a hot sugar mix, the chocolate will melt - you need to wait until it cools!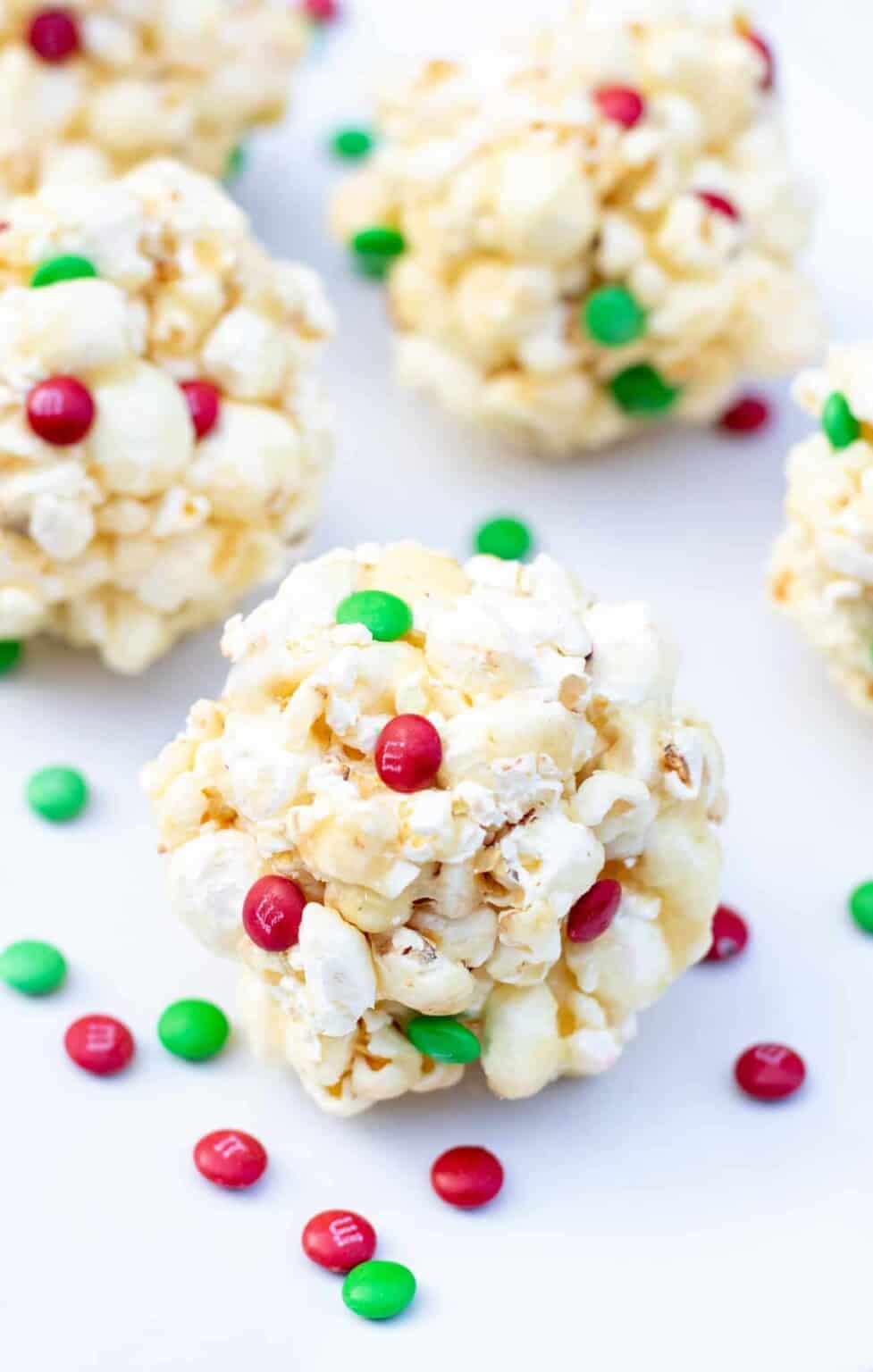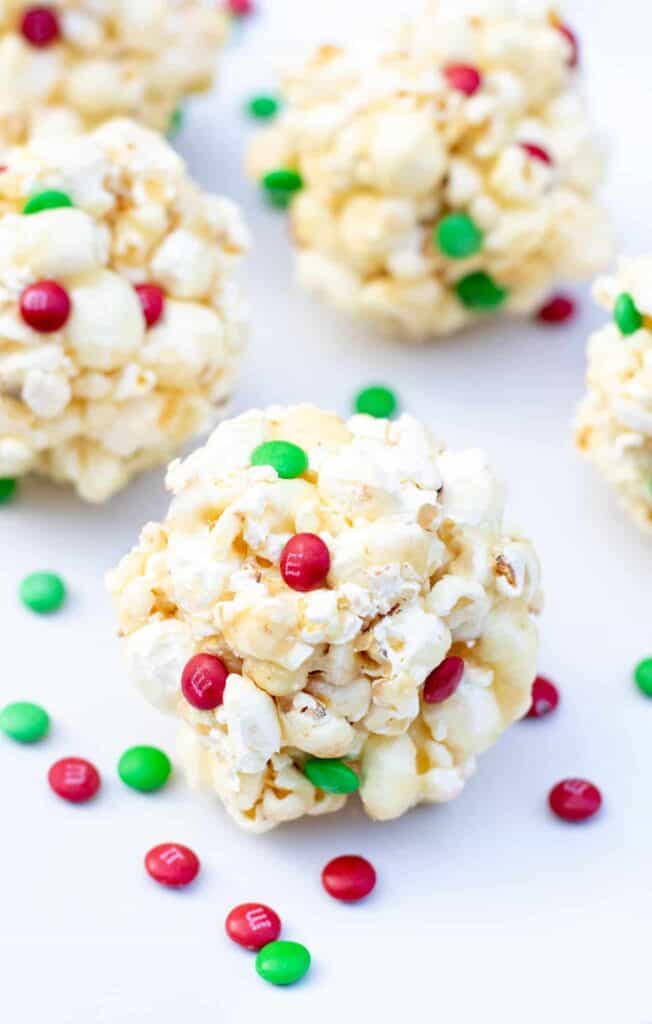 But once it does then you can add little mini M&Ms and then look at how cute they are! They're so perfect for the holidays. M lovveed them because she's like me - girl loovveeess anything that's salty and sweet and that's exactly what these popcorn balls are.
Popcorn Balls have been a holiday tradition for both my husband and I since we were young and now with these Easy Classic Popcorn Balls we get to pass it along to our girls. I hope you guys enjoy them as much as we do!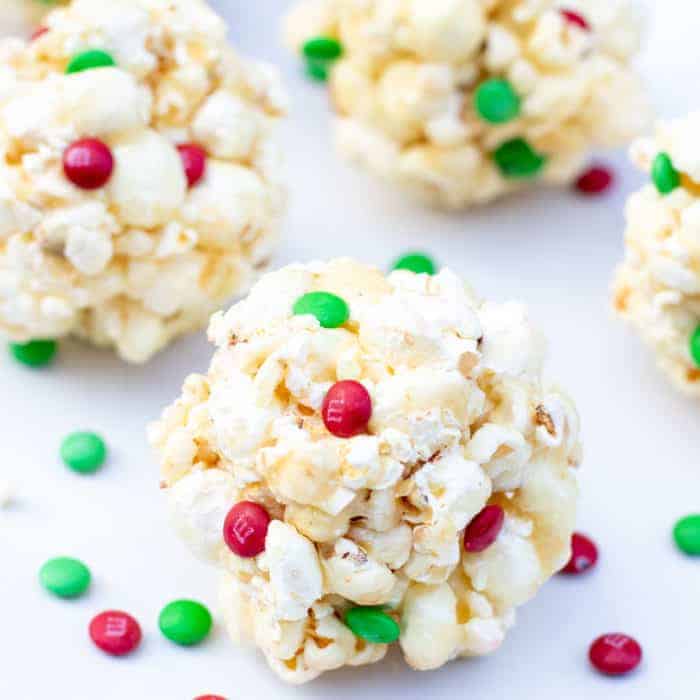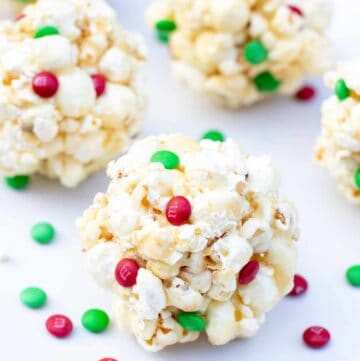 Easy Classic Popcorn Balls
It's a childhood favorite! These Christmas inspired Easy Classic Popcorn Balls are a super fun treat to make for the holidays!
Print
Pin
Rate
Servings:
21
Popcorn Balls
Ingredients
12

cups

popped popcorn

1

cup

granulated sugar

1/2

cup

light corn syrup

1/4

cup

margarine

1/2

tsp

kosher salt

1

tsp

vanilla extract

1/2

tsp

baking soda
Instructions
Spray a roasting pan with cooking spray and pre-heat oven to 300 degrees. Once popcorn is popped add to a roasting pan and place in oven to keep warm.

In a small saucepan, melt butter on medium and add sugar, corn syrup, and salt. Bring to a boil and stir for two minutes.

Remove from heat and add vanilla and baking soda.

Remove popcorn from oven. Pour sugar mixture over popcorn and mix well add sprinkles or other candies (except ones that will melt!) and mix well.

With your hands, form popcorn into 3 inch balls. Work quickly because once it all cools too much, you wont be able to form the balls.

Cool completely and then either wrap individually or store in an airtight container for up to a week.