From Scratch Homemade Paneer cheese is made from only 2 ingredients and it's way easier than you think!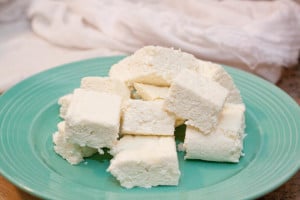 Hands down, the BEST thing about cooking From Scratch is homemade cheese. The second best, thing? It's easier than most people think. Seriously. Homemade Paneer cheese is 2 ingredients. TWO! And in my book, it's way easier than maneuvering through a grocery store.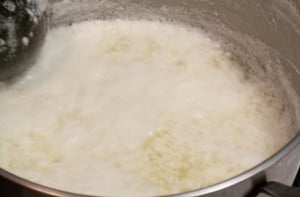 All you need is about a half gallon of whole milk and lemon juice. Bring the milk to a boil, add the fresh lemon juice, and give it a stir,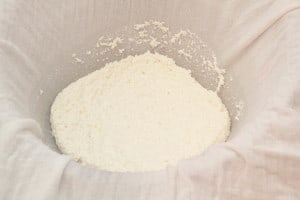 then just drain it into a cheese cloth lined colander,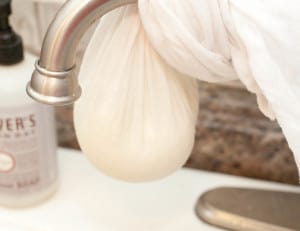 wrap it up, let it drain, and go about your life. Well, you life that doesn't involve your kitchen sink.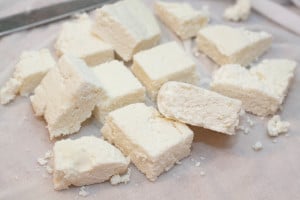 After about 90 minutes of letting it drain, I pressed the cheese in the cheese cloth under a large pot filled with water. If you have a small weights that will fit into a pot, that'll work even better – I of course thought of that after the fact. You just want to press the cheese so it's nice and compact.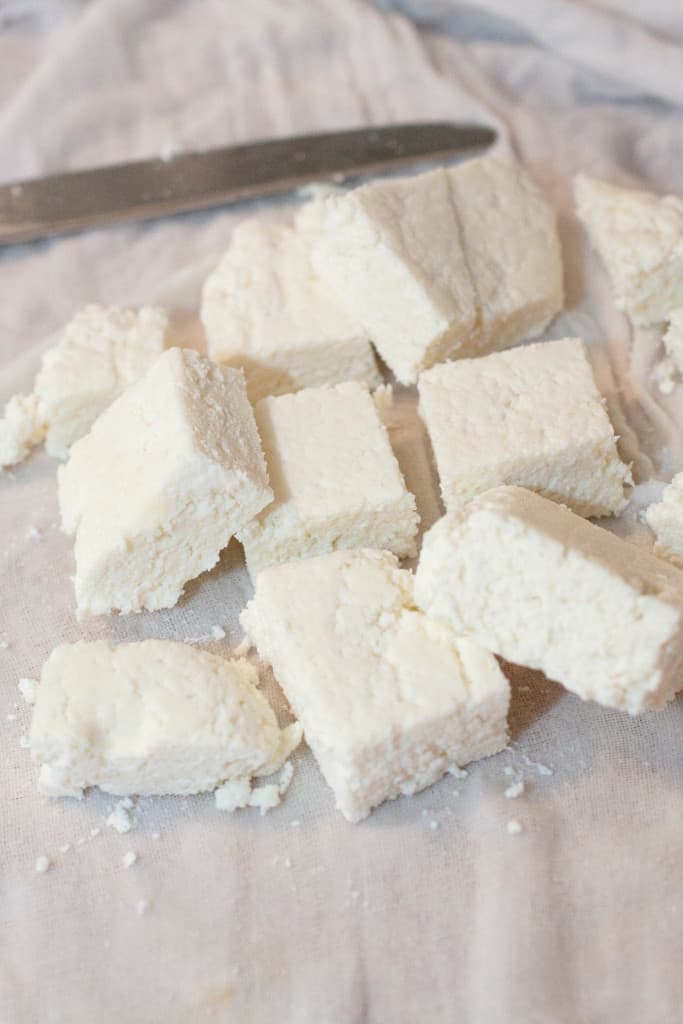 Then you can cut the pressed cheese into little cubes and boom. From Scratch Paneer! Make some Saag Paneer or your favorite Paneer dish with it and you'll have an amazing From Scratch dinner!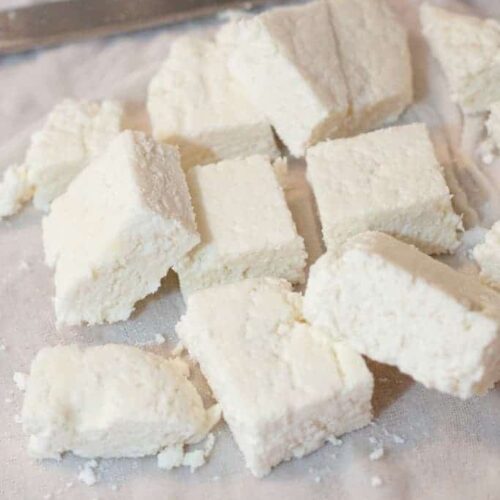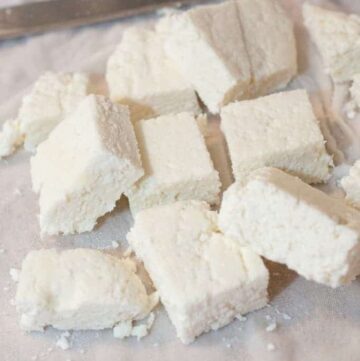 Ingredients
8

cups

of milk

1/4

cup

of fresh lemon juice
Instructions
Line colander with 2 layers of cheese cloth and place in sink or over a large pot.

Heat milk over medium to high heat on stove. Once it just begins to boil, add in lemon juice and lower heat to low-medium. Stir slowly as curds begin to form for about 30-60 seconds.

Pour curds and whey into cheese cloth lined colander. Gather sides of cheese cloth to form a ball and hang the cloth with the cheese for at least 90 minutes to let whey drain out. After cheese has dried, add weight on top of cheese (more whey will seep out) for at least 30 minutes. Pot with water, pot filled with canned goods, whatever you have, but it should be a goo amount of weight to press the cheese.

Remove weight and cheese from cheese cloth and cut into cubes. Eat / use immediately or store in air tight container in fridge for later use.