Make the classic candy at home, from scratch, with just a few simple ingredients!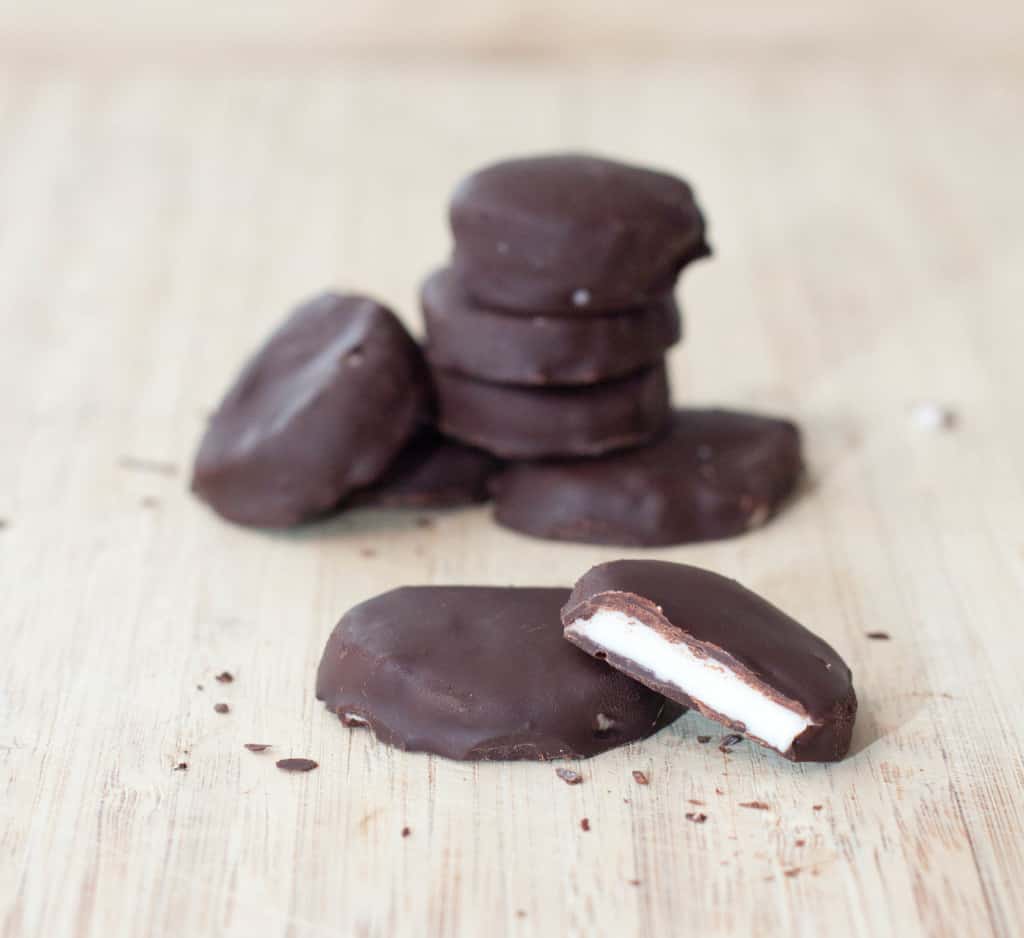 Well, apparently I'm on a sweet tooth kick. But trust me, my husband is not complaining. He came home the other night with Peppermint Patties that he had succumbed to in the grocery store line, which immediately made me want to make them from scratch!
Ingredients Needed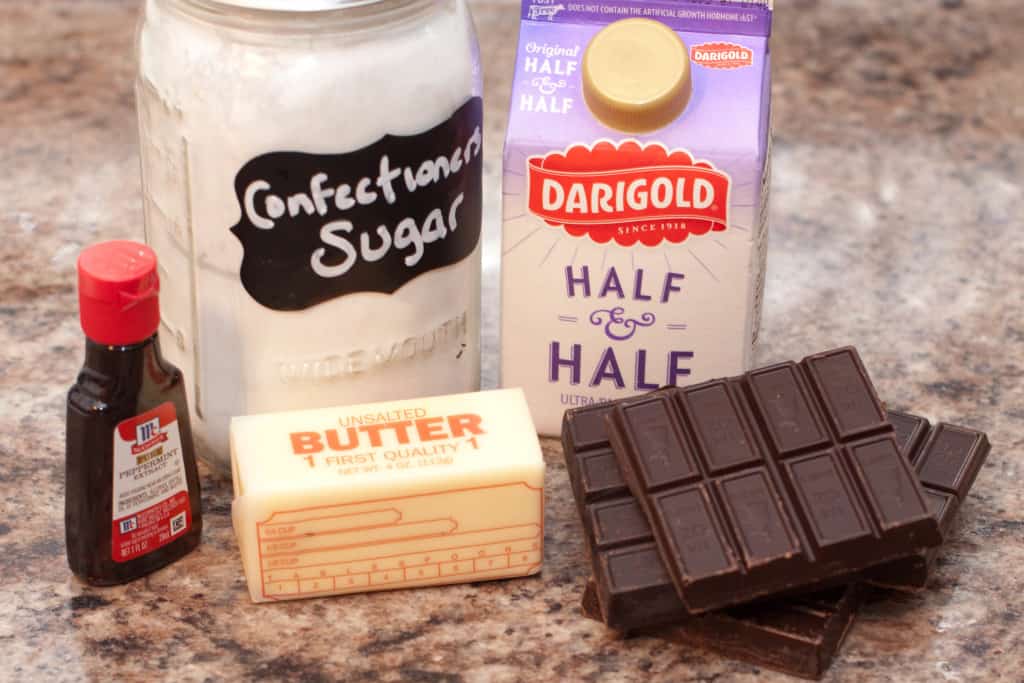 Candy making has always seemed super daunting to me so this was the perfect way to get my from scratch candy makin' toes wet! It's a fairly simple recipe that's only 5 ingredients and just a few steps. Way less daunting.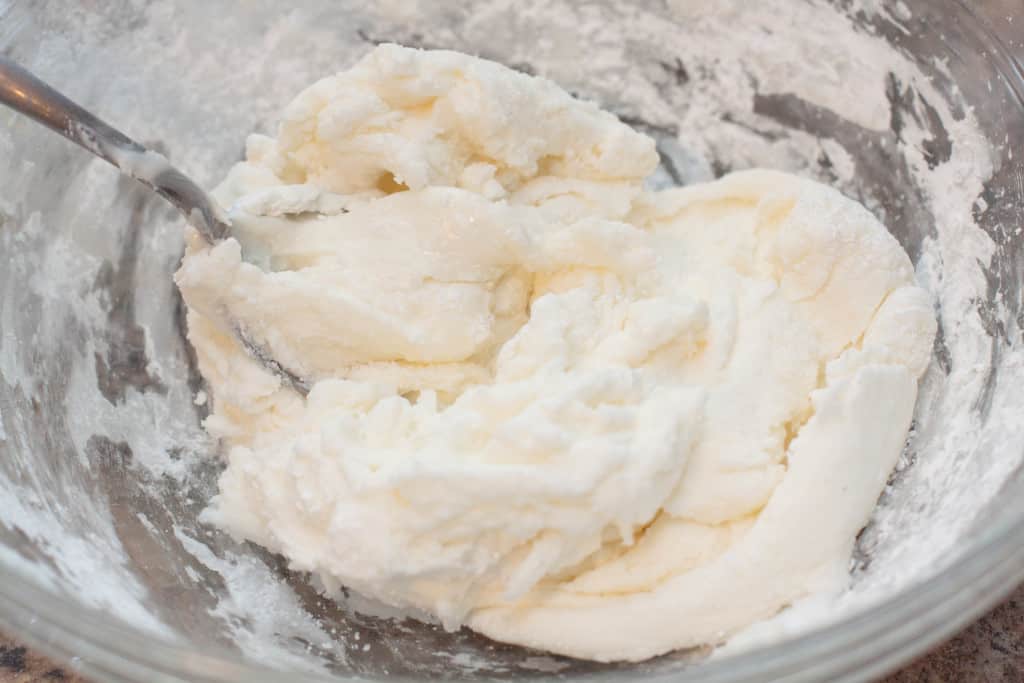 First, it's just a mix of the confectioner's sugar, soft butter, cream, and peppermint extract until a nice doughy like ball forms. You don't want it too sticky, instead it should be soft and pliable. I added more confectioner's sugar as I mixed to be sure I had the right consistency.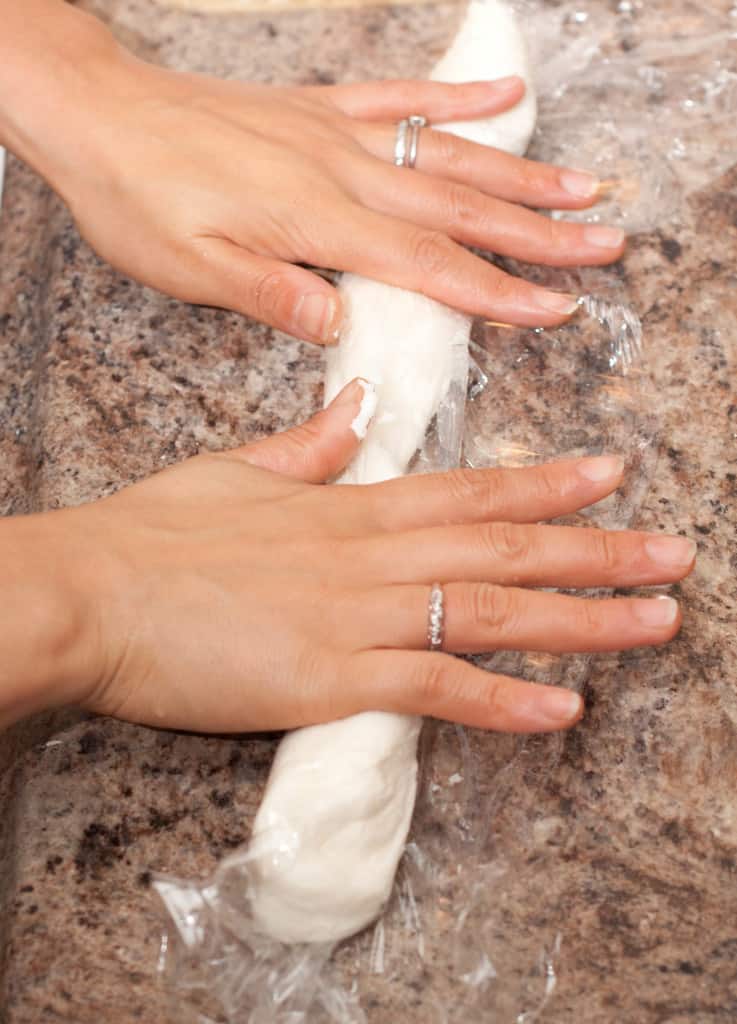 Because then I rolled in into a large log and wrapped it in plastic wrap to go into the fridge to chill.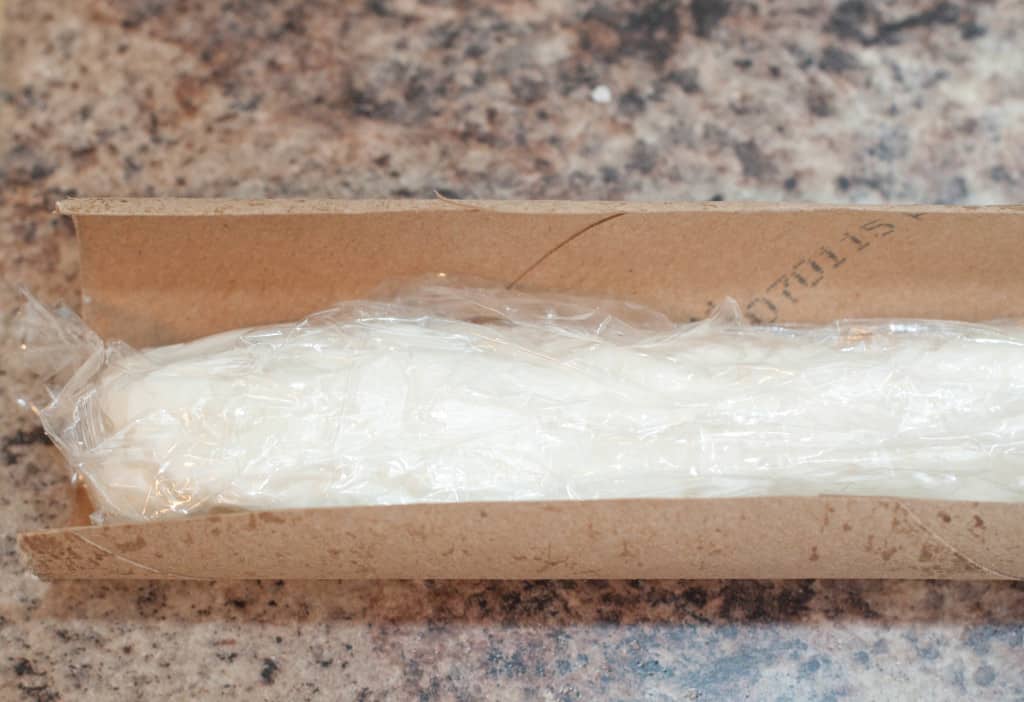 Tip: Put your log into an empty paper towel roll when you put it in the fridge to cool. It'll help keeping the bottom side of the log from going flat.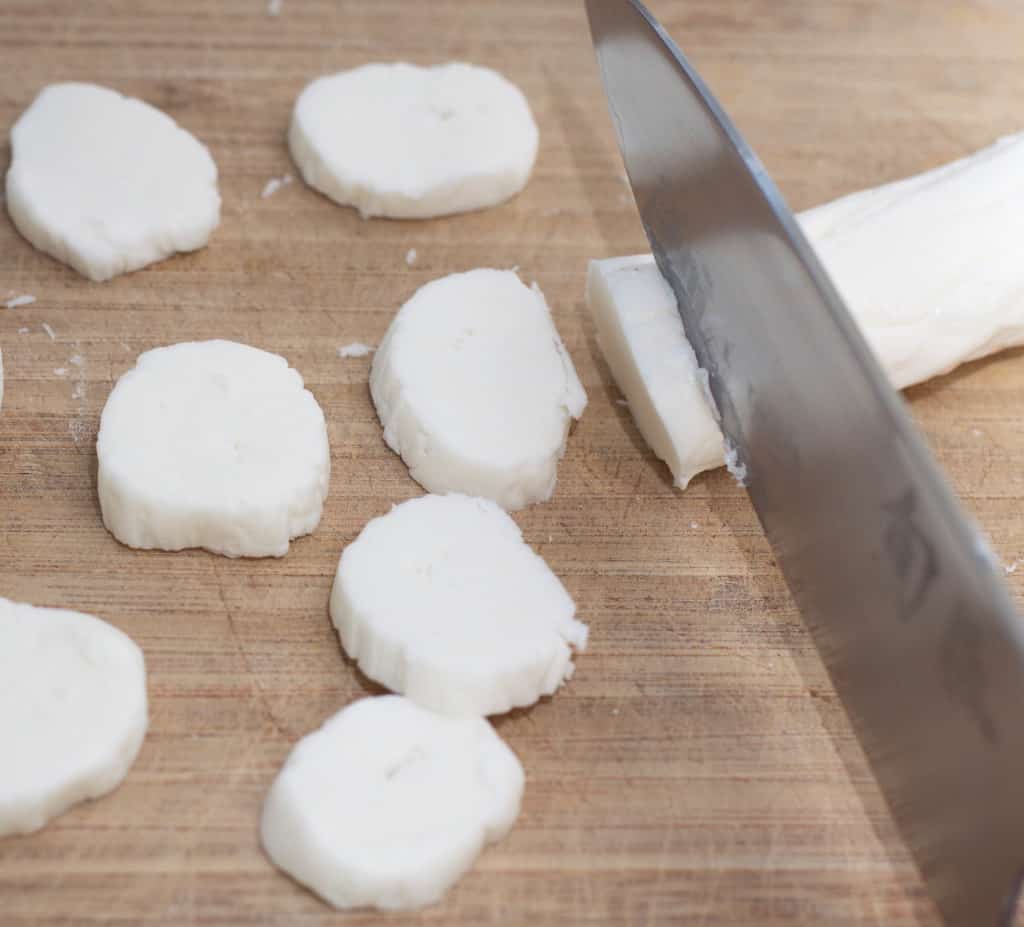 After about an hour, I took out the log of peppermint butter sugar goodness and sliced it into rounds.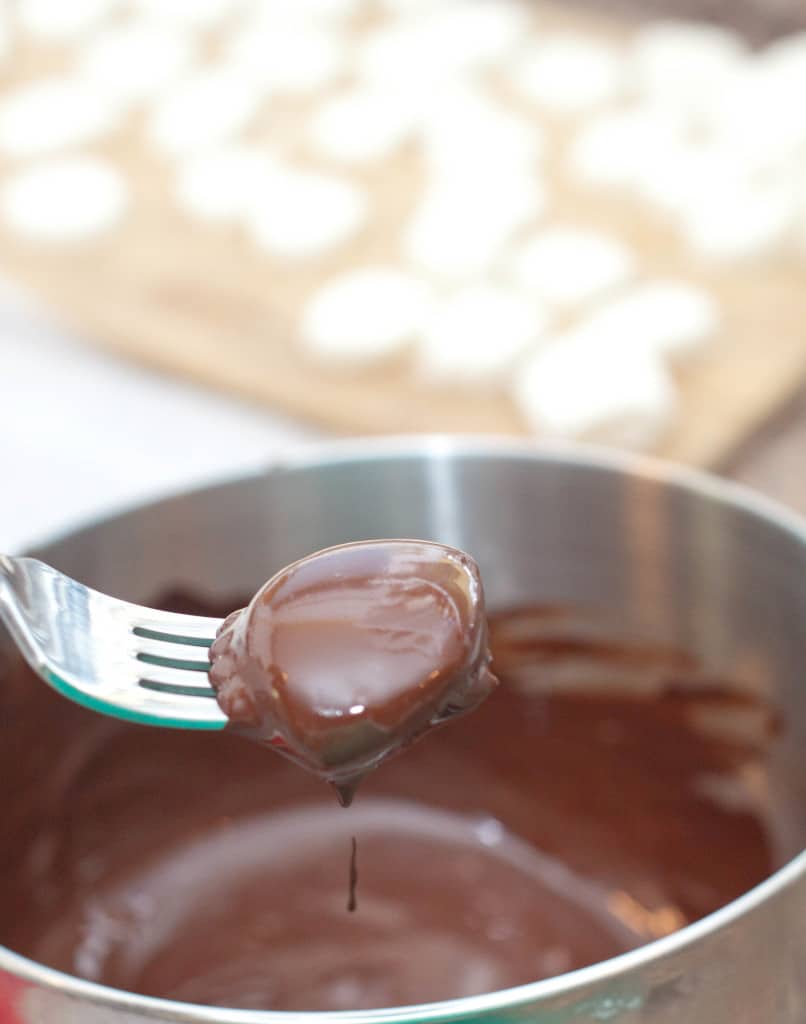 Then I popped the rounds into the freezer while I melted the chocolate. Which was totally necessary for their future dip in the warm melted chocolate.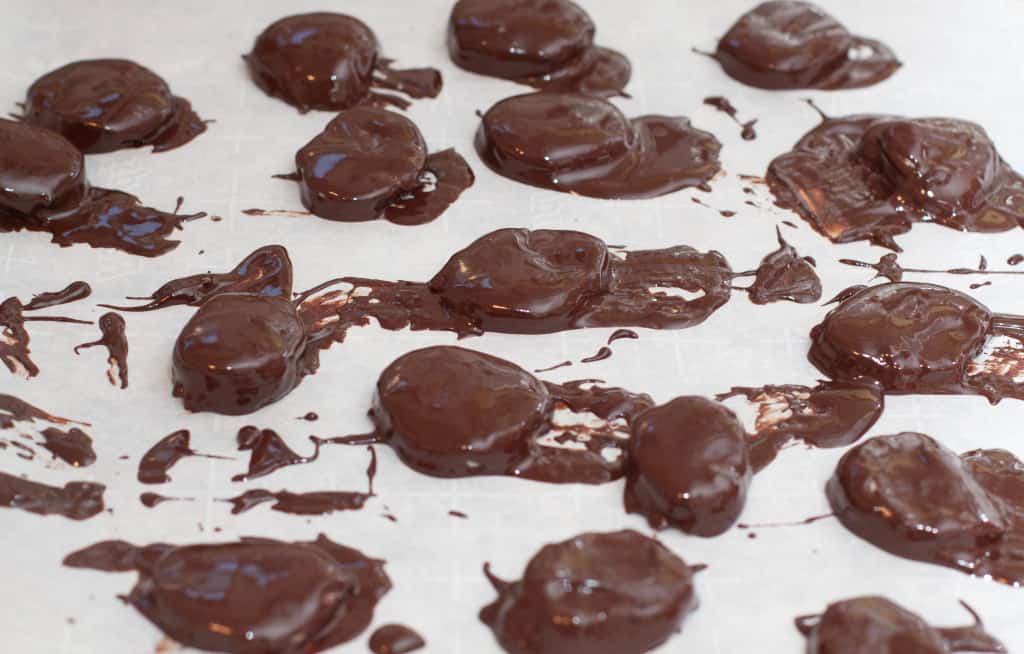 then to parchment paper to cool. I am seriously the messiest chocolate dipper / coverer / drizzler.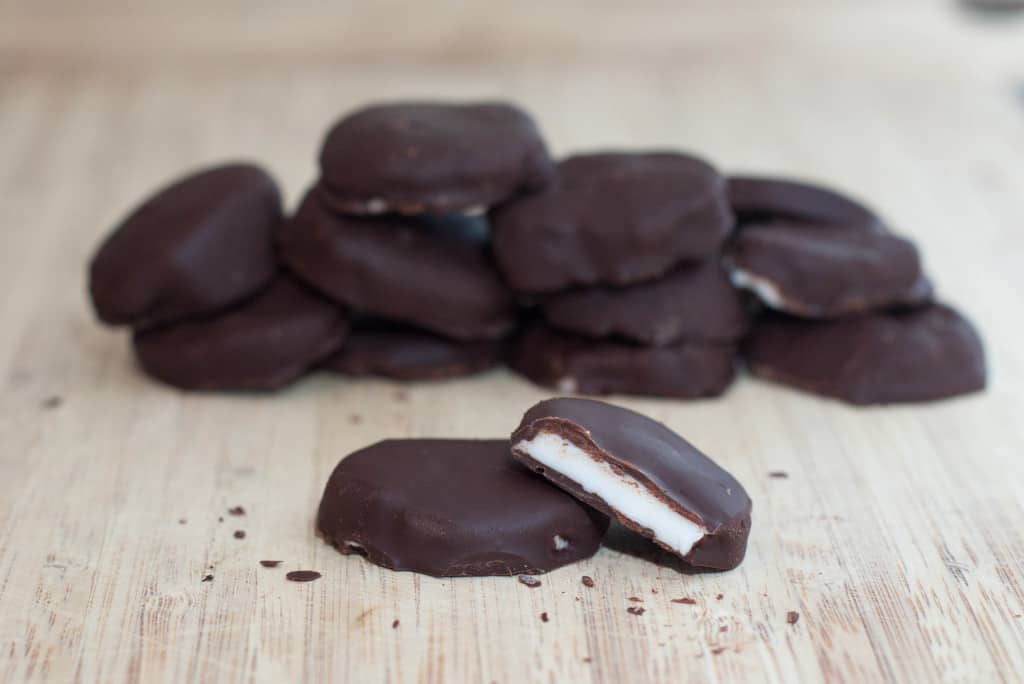 Poor melted chocolate skills aside, after these little guys cooled in the freezer for about 10-15 minutes, they were perfect.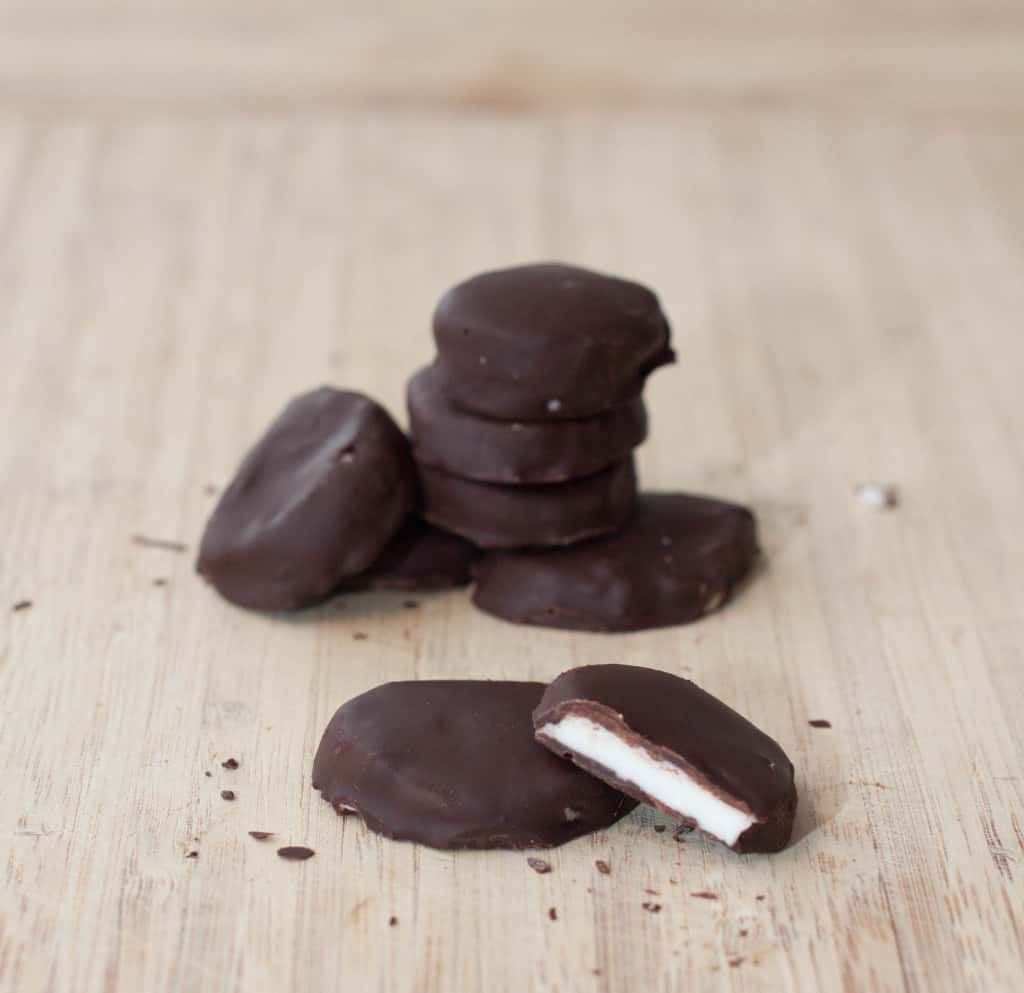 Ok some were a little misshapen and their thicknesses were not quite even, so I mean perfect in the sense that they had an absolutely dead on soft sweet peppermint filling in a delicious chocolate shell. Peppermint Patties, what a great start to our From Scratch candy making!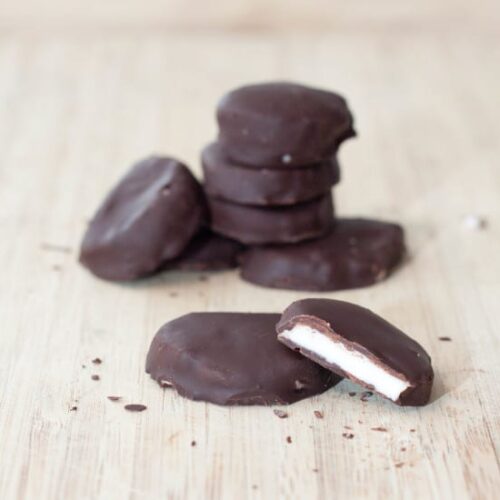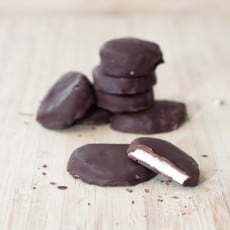 Homemade Pepper Patties
A classic chocolate mint candy made from scratch and with only 5 ingredients!
Print
Pin
Rate
Ingredients
2 1/4 - 3

cups

powdered sugar

2

tbsp

softened butter

2

tsp

peppermint extract

2

tbsp

cream

8 - 12

oz

bakers chocolate

melting wafers, or chocolate chips
Instructions
In a medium sized mixing bowl mix together butter, cream, peppermint extract, and confectioner's sugar. Mixture should be soft and pliable but not sticky.

Roll into a long 1 inch - 1 1/2 inch log and wrap in plastic wrap. Put long in a paper towel tube to help keep it's shape. Chill in fridge for at least an hour.

Line a baking tray with parchment paper and remove log from plastic wrap and cut into rounds about a 1/4 inch thick. Place rounds on baking tray and freeze in freezer until chocolate is ready.

Heat a small sauce pan on the stove with water. Add chocolate to a bowl that covers the top of the pan but does not touch the water. As the water boils, melt the chocolate, stirring often.

Remove rounds from freezer and with a fork or dipping tools, dip rounds one at a time, into the chocolate and place back on parchment paper. Return tray to freezer for 10 minutes or until the chocolate has set.

Remove candies from parchment paper and enjoy!