These Chewy Banana Quinoa Bars are packed full of nutrition and flavor but free from refined sugar and peanuts while being vegan and gluten free! Perfect for growing little ones!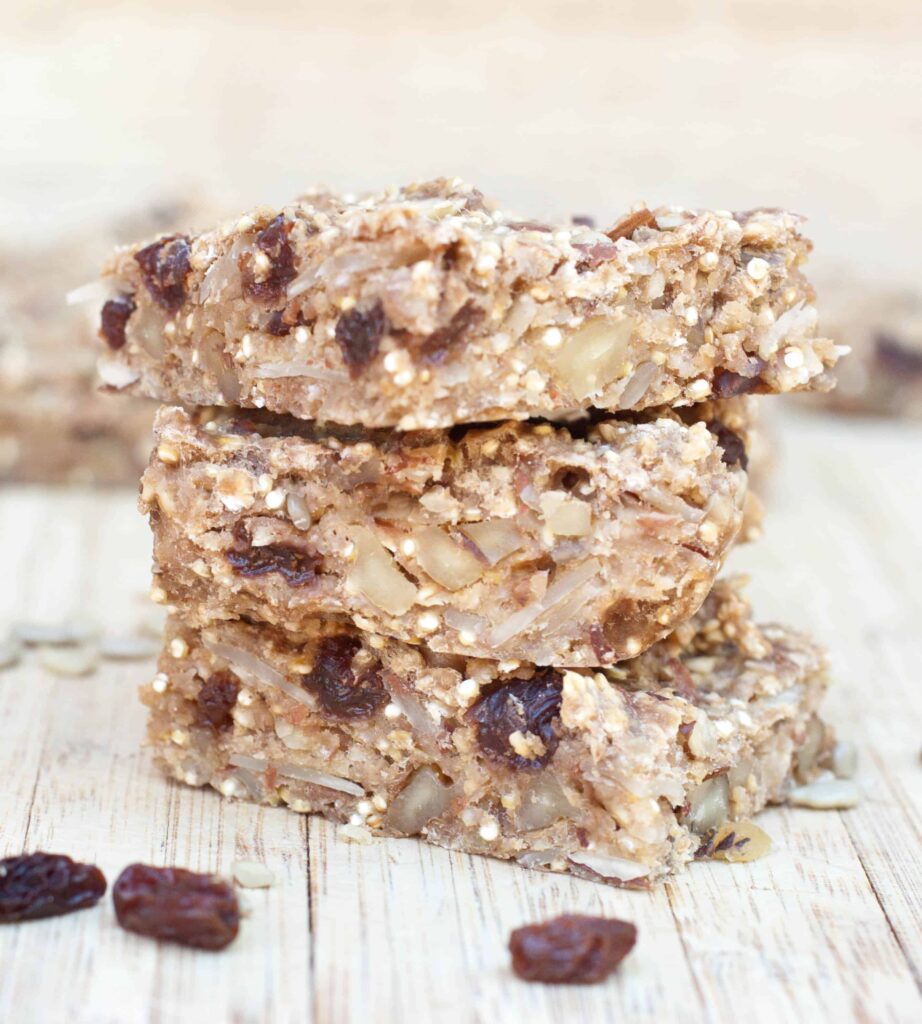 Back in the day when I was single, living alone, and working in restaurants, I never cooked. Not only because I was always either in class or at work, but also because, to me, cooking is not just about eating. The #1 reason why I cook? Hands down: To share and to care for others through food. Since having M, cooking and creating for her, now that hits a cord of my heart more than I could have ever imagined. A tiny human who is tastes different food for the FIRST time?! It's incredible. Even better, her taste preferences (and her teeth!) are at a point where I can begin to move away from purées and towards super fun creations like these Chewy Banana Quinoa Bars!
These bars a chewy, subltely sweet, has the right amount of crunch from the nuts, and are so incredibly healthy. And when your little kiddo loves them, too. Well then you know they're a winner.
Ingredients Needed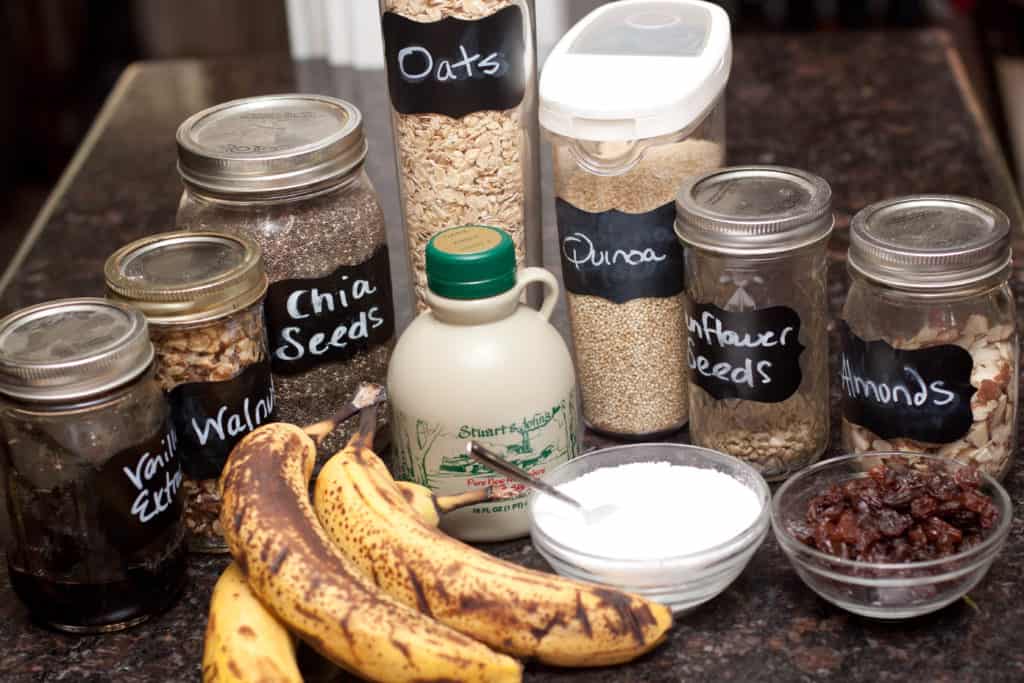 Ok now I know this looks like a lot (it is), but this recipe is also totally customizable! Here's what you need for your base:
Overripe Bananas
Old Fashioned Rolled Oats - We use this to make an oat flour, but you could also use a all purpose / gluten free flour. Or even an almond flour would be delicious to add even more almond flavor!
Maple Syrup - Or your other favorite all natural sweetener.
Quinoa - Uncooked and rinsed.
Vanilla Extract - Have you

made your own, yet

?
Salt and a touch of Cinnamon - For added flavor
The rest is up to you!
Nuts - We love walnuts and almonds
Dried Fruit - Raisins are a favorite in this recipe, but dried dates, cranberries, cherries, or blueberries would also be great!
Seeds - We used sunflower seeds and chia seeds, but pumpkin seeds is another great choice!
NOTE: To ensure that these are gluten free, but sure to check your oats to ensure that they're labeled gluten free.
Have a bunch of bananas in the freezer, check out my tips in this post on how to use them.
Step-by-Step Instructions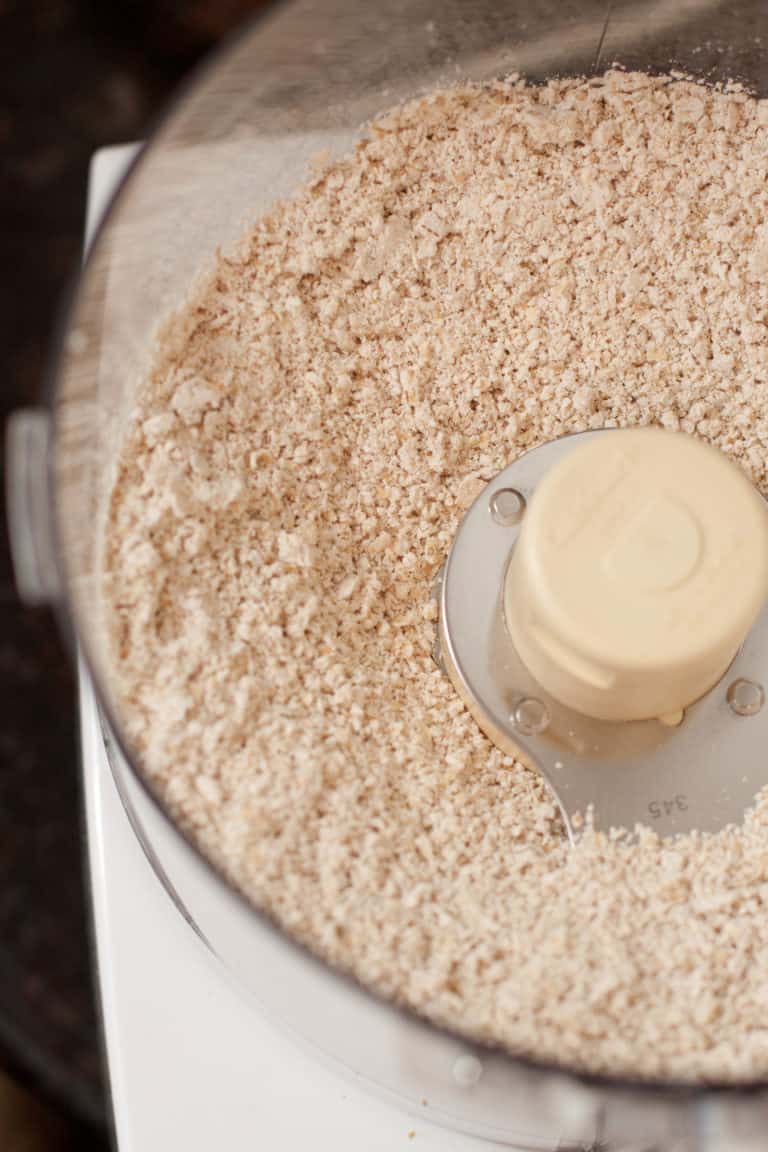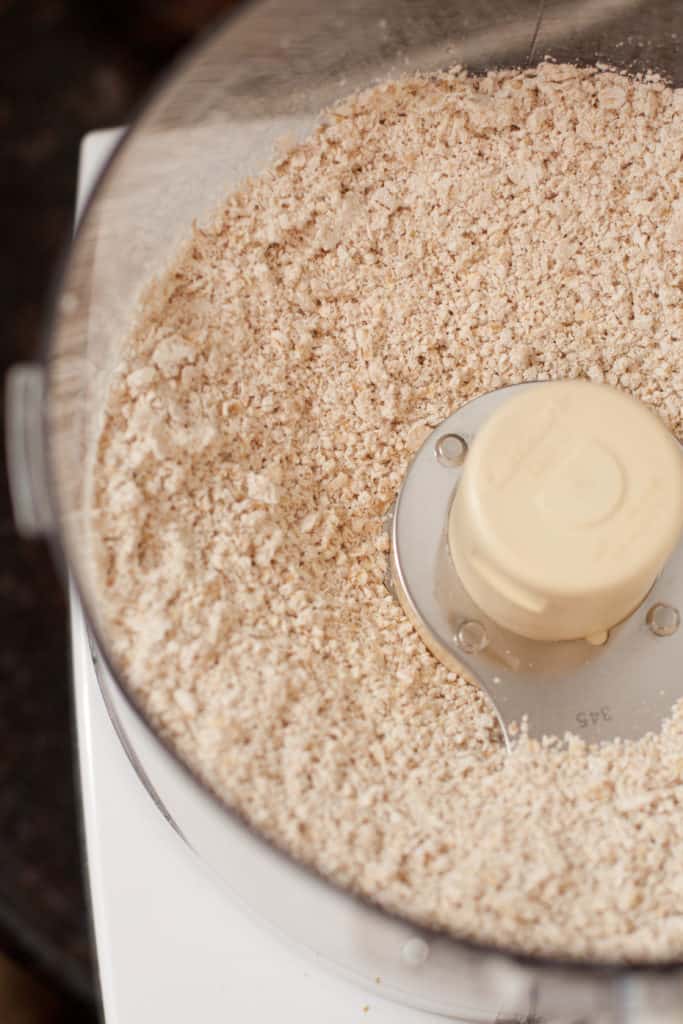 Step 1: Make your oat flour in a food processor. You could also of course buy your own oat flour or use any other flour you'd like.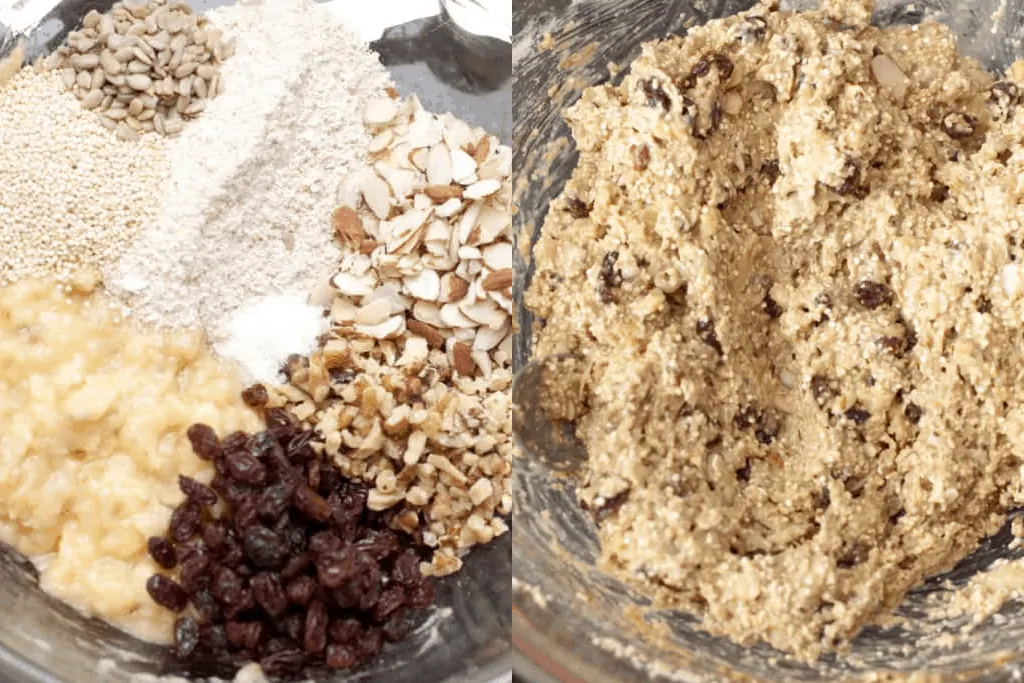 Step 2: Mash bananas in a large bowl, add everything else, and mix!
Does it get much easier than that? Talk about a big bowl of healthy protein, amino acids, vitamins, and fiber.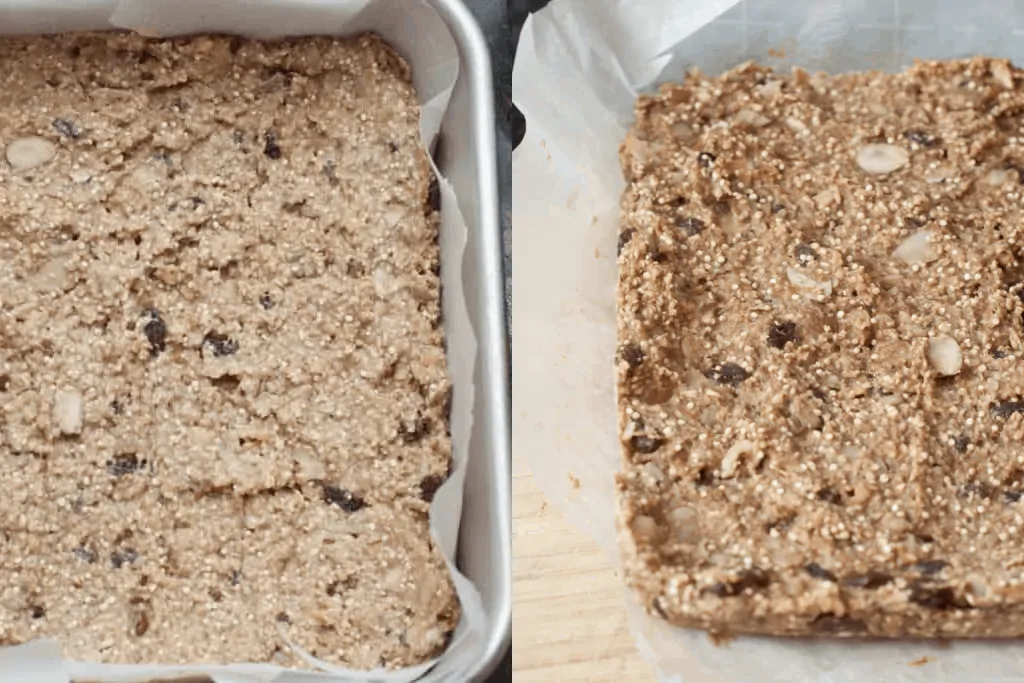 Step 3: Bake in a parchment paper lined baking pan!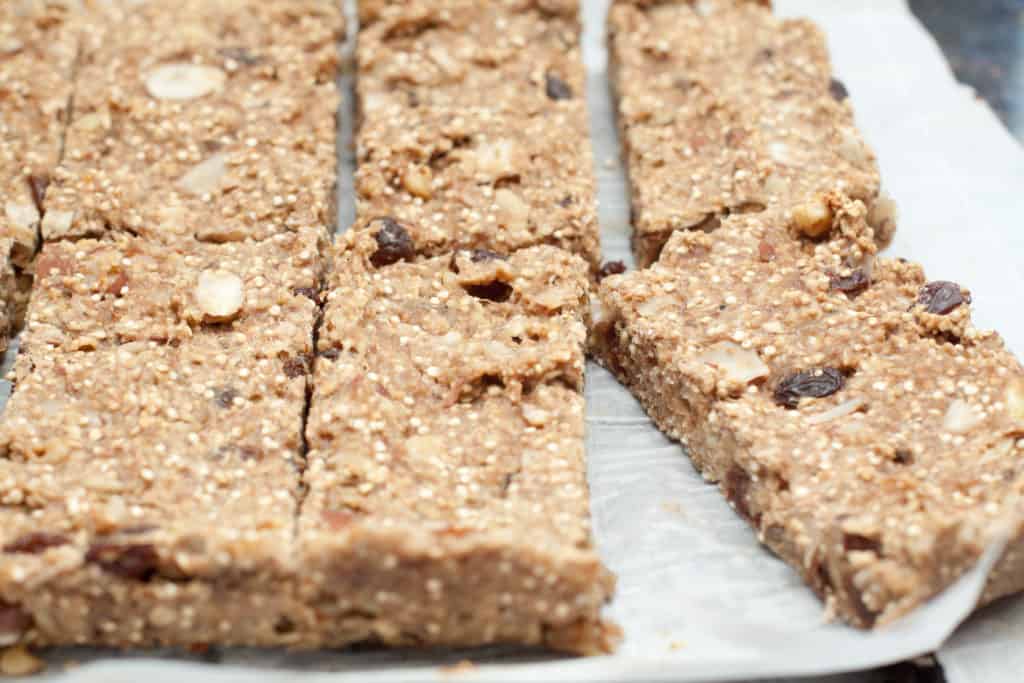 Step 4: Cut into slices or bars.
I first sliced my into bars, but then I realized I liked them a lot better (and they were easier for my little one to eat) as a square bar.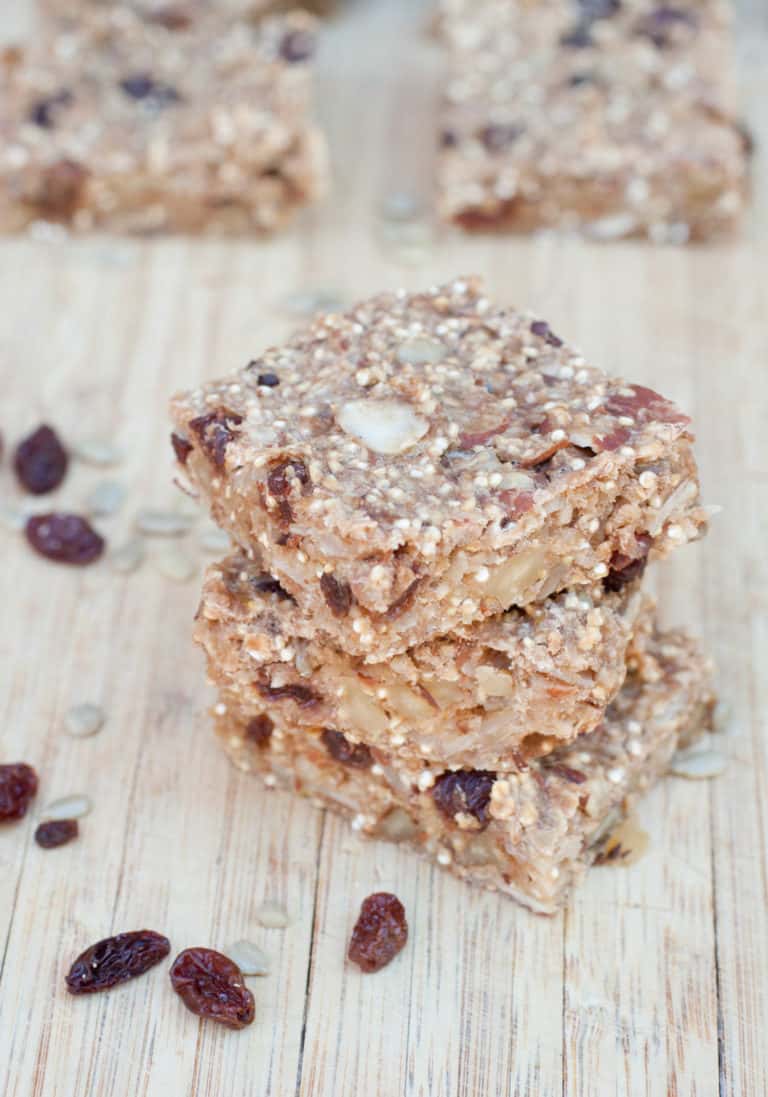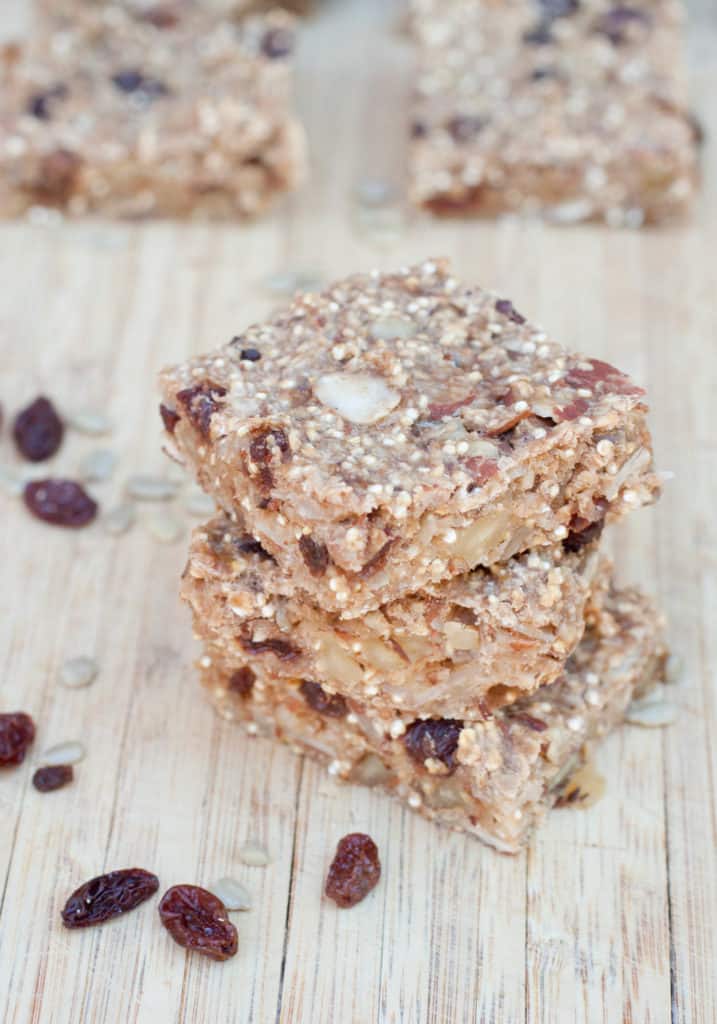 So chewy with great banana and subtle maple flavor plus just a little crunch from the nuts!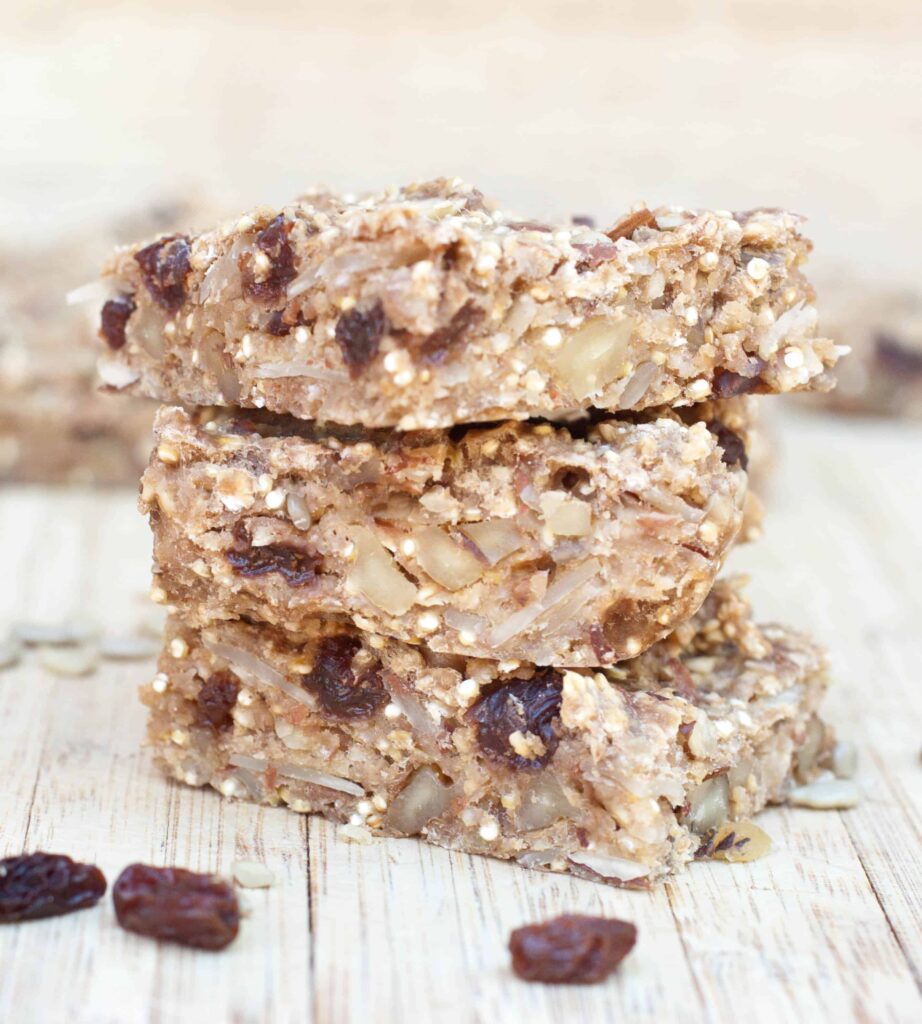 M loved these. And I love how easy they were and how incredibly nutritious they are!
Freeze for Later! Another great part of these little bars, they're great for the freezer. I portioned them out in little baggies and put them in the freezer for a super healthy and delicious homemade, from scratch snack for my little one whenever it's needed!
Other Healthy Toddler Friendly Snacks
Healthy Raspberry Chocolate Chip Muffins
Strawberry Fruit Roll-Ups Oatmeal
Healthy Blueberry Oatmeal Cookies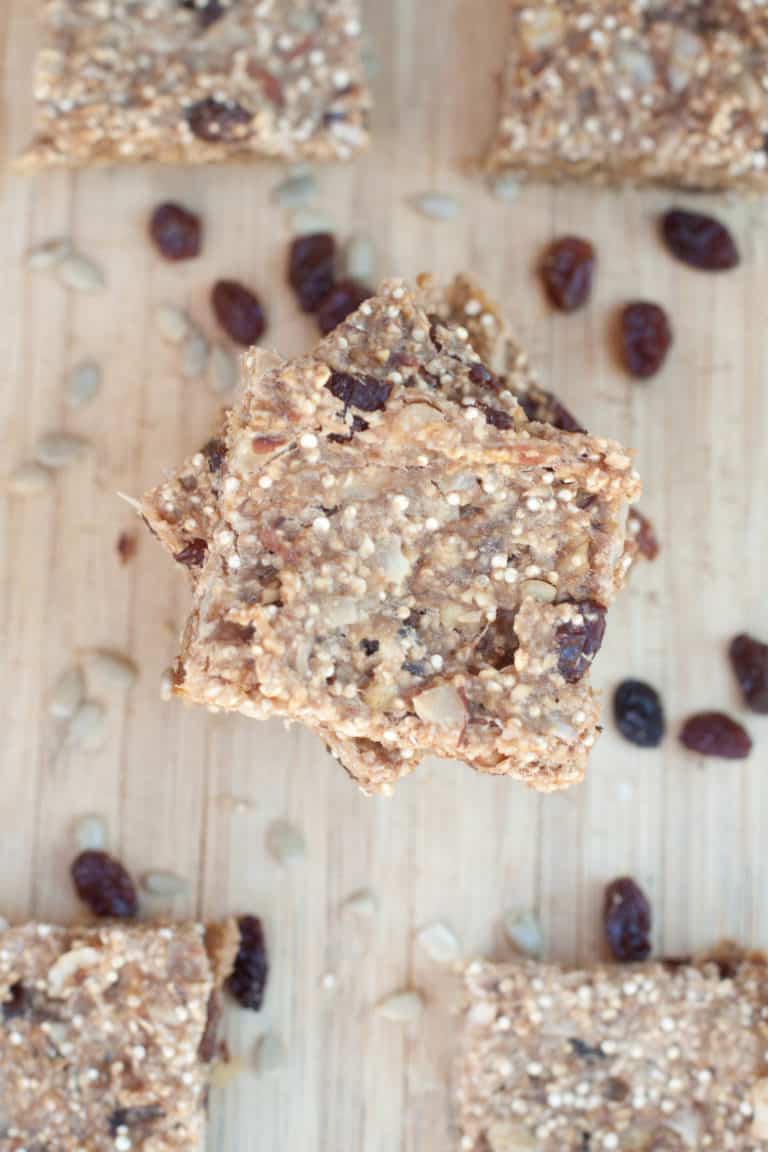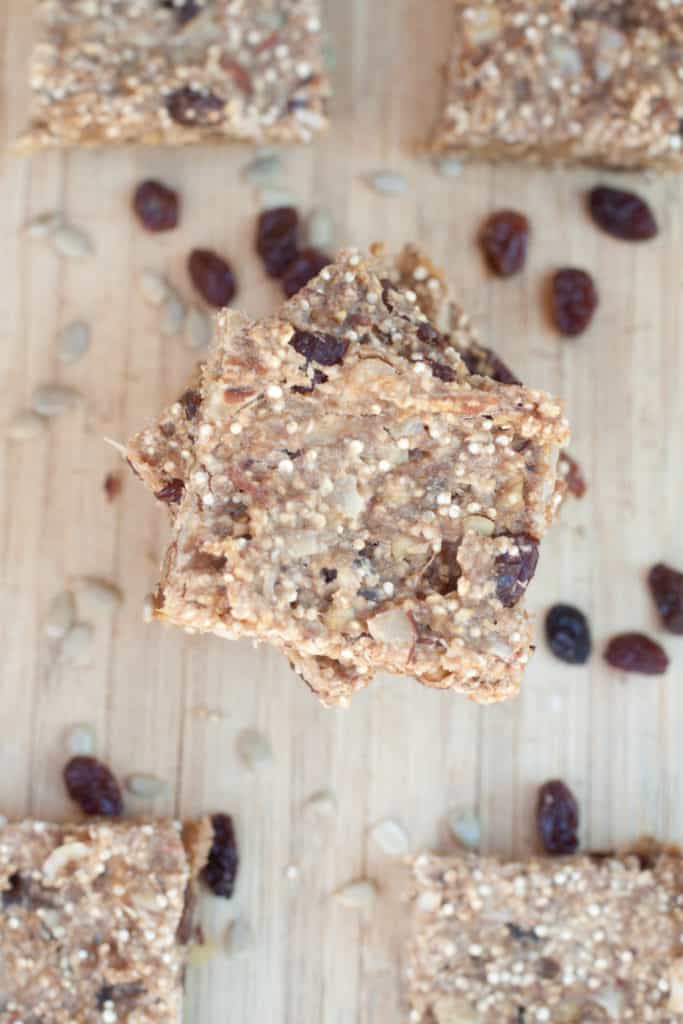 Enjoy! As always, if you make this recipe or any of my others, I love to hear what you think! Leave a comment below, email me, or you can find me on Facebook, Instagram, and Pinterest!
If you want to see more, be sure to sign up for my 5 Easy Ways to Start Cooking From Scratch!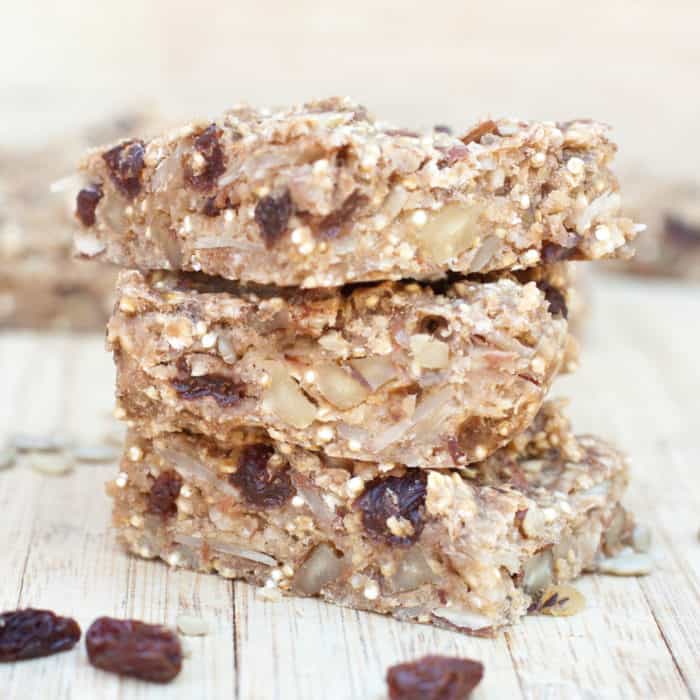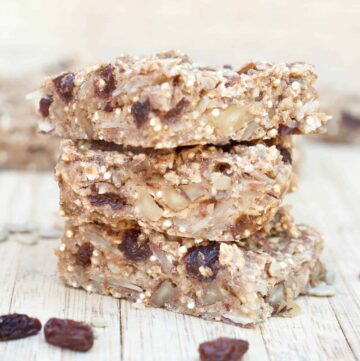 Chewy Banana Quinoa Bars - Vegan, Gluten and Peanut Free
These Chewy Banana Quinoa Bars are packed full of nutrition and flavor but free from refined sugar and peanuts while being vegan and gluten free! Perfect for growing little ones!
Print
Pin
Rate
Ingredients
1 1/2

cups

mashed overripe bananas

about 3 large bananas

2

cups

old fashioned rolled oats

gluten free, or just oat flour, see recipe notes

1/3

cup

quinoa

rinsed

3/4

cup

raisins

1/4

cup

sunflower seeds

1/2

cup

chopped walnuts

1/2

cup

sliced almonds

2

tablespoons

pure maple syrup

1

teaspoon

ground cinnamon

1/4

teaspoon

kosher salt

1

teaspoon

vanilla extract
Instructions
Pre-heat oven to 350 degrees.

Line an 8X8 baking pan with parchment paper.

Add the oats to a food processor and blend until floured, about 7-10 seconds.

In a large bowl, mash bananas and then add the rest of the ingredients and mix well.

Add mixture into pan and smooth into an even layer.

Bake for 35 to 45 minutes, until edges being to brown very slightly. These bars will be soft and chewy and they wont brown much at all - if they're browning a lot, they're burning!

Store in an airtight container and in fridge for up to a week.
Notes
Sub the whole old fashioned rolled oats for 1 1/2 cups Oat Flour or other flour of choice.
Freeze for up to 6 months.