Lemon Rosemary Scones From Scratch are a sweet, subtly savory treat perfect for breakfast, brunch, or tea!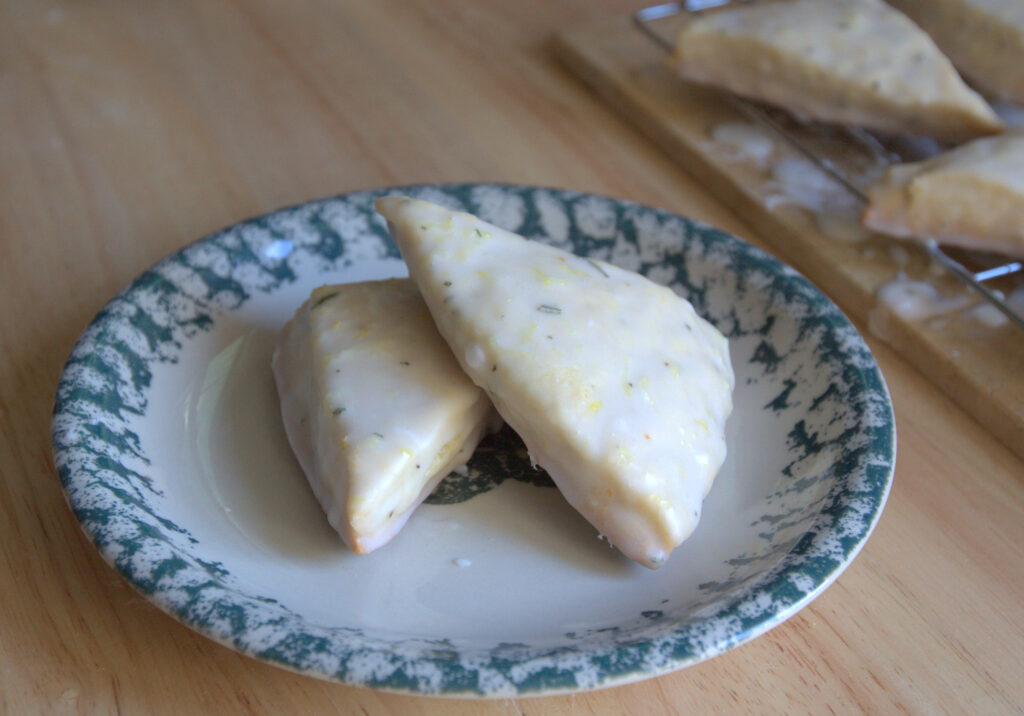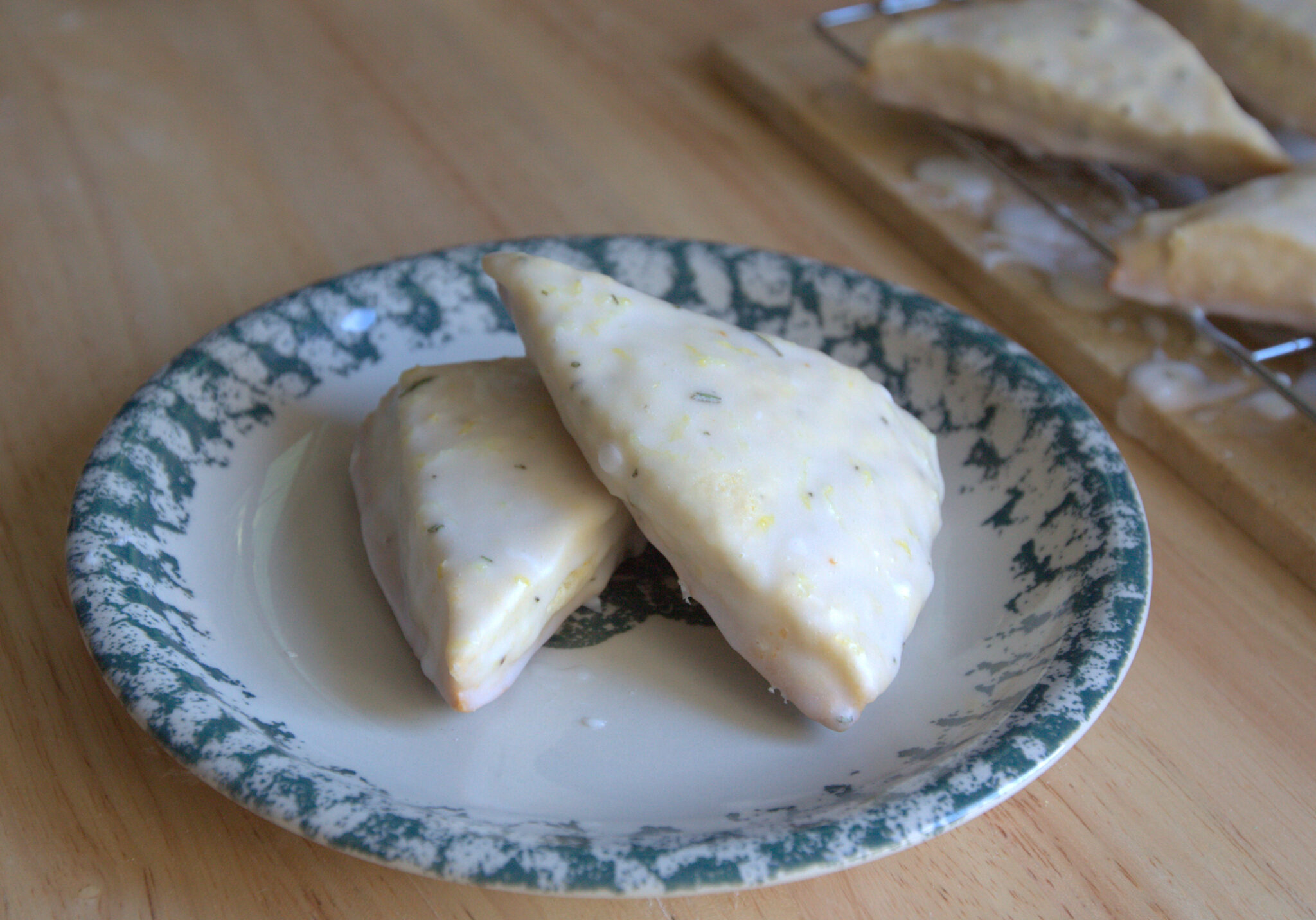 I'm not a big baker. Mainly because I'm not a big sweets person. My sweet tooth is like, "meh…" I'd rather eat cheese. My husband's the baker in this family, but I had told my co-workers that I'd bring in a homemade treat for our Monday morning managers meeting, so come Sunday afternoon, I was a hunt for something to make. Unlike me, they have sweet teeth, so I decided to bring some scones. Since it's an 8:30 am meeting, I needed something that was breakfast-y. These Lemon Rosemary Scones were it!
I decided on Lemon Rosemary Scones from scratch because, well I found it on the Pioneer Woman's website and they looked amazing. And mainly, I had everything needed to make them already and I was too lazy to walk down the street to the store. At least I thought I did. After I started, I made asked really really nicely, that my handsome husband go to the store for me. Twice.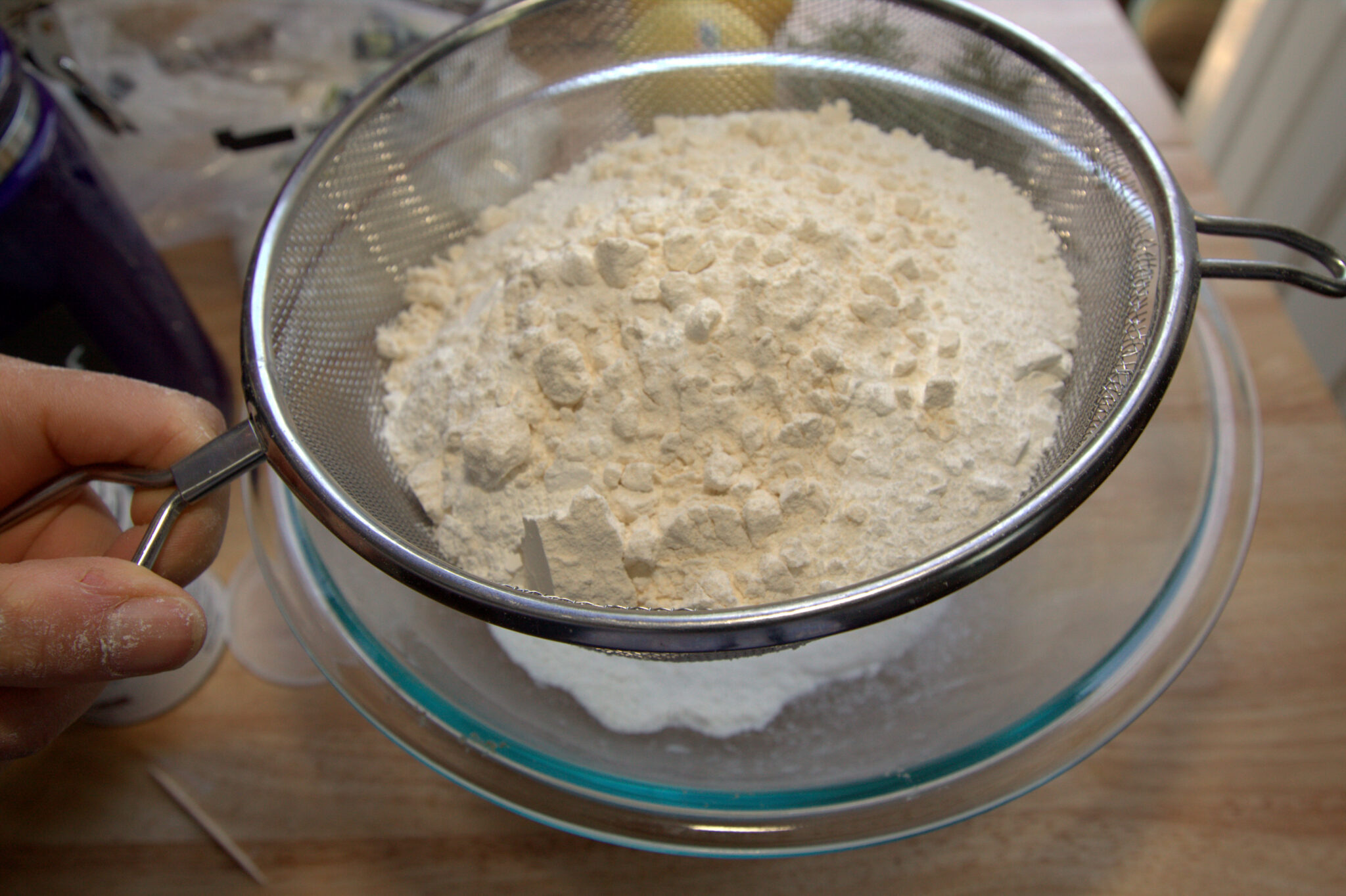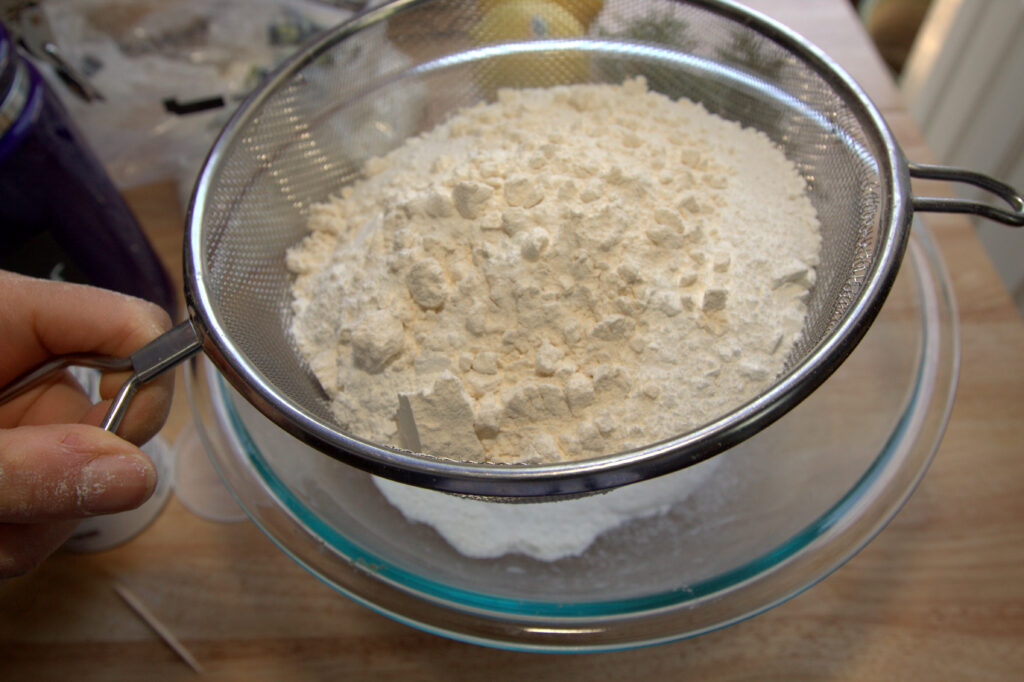 I started the scones by sifted together flour, sugar, salt, and baking soda.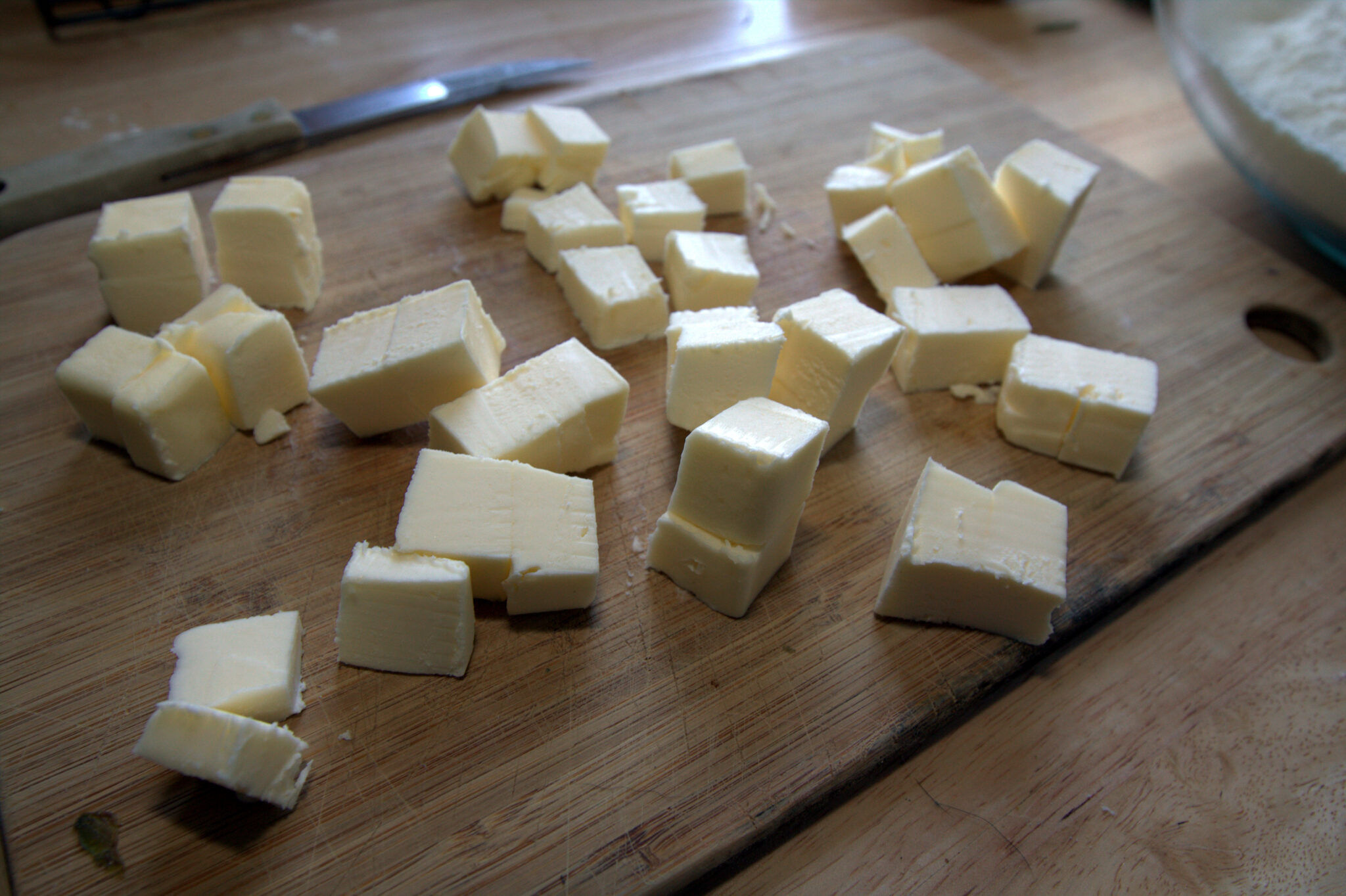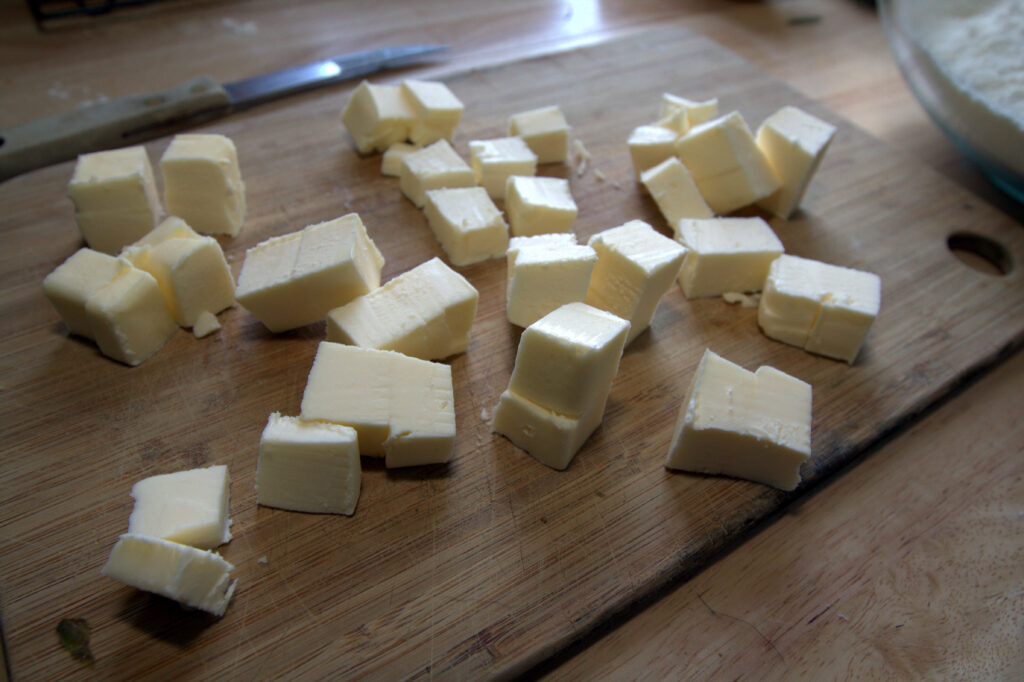 Then I cubed some butter,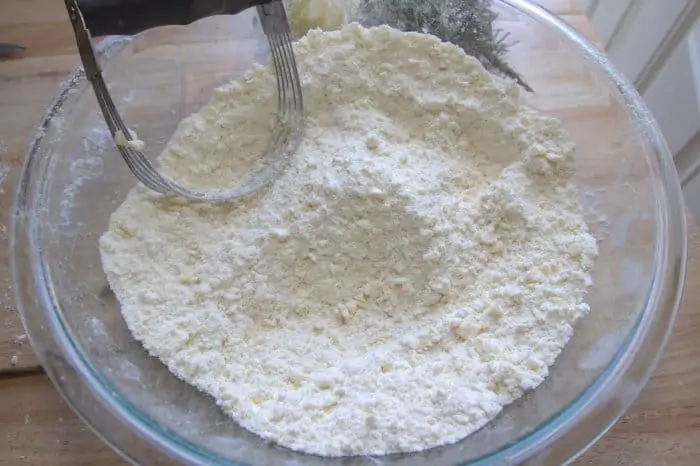 And then added the butter cubes to the flour mixture and cut it in with a pastry cutter until the dough was nice and crumbly.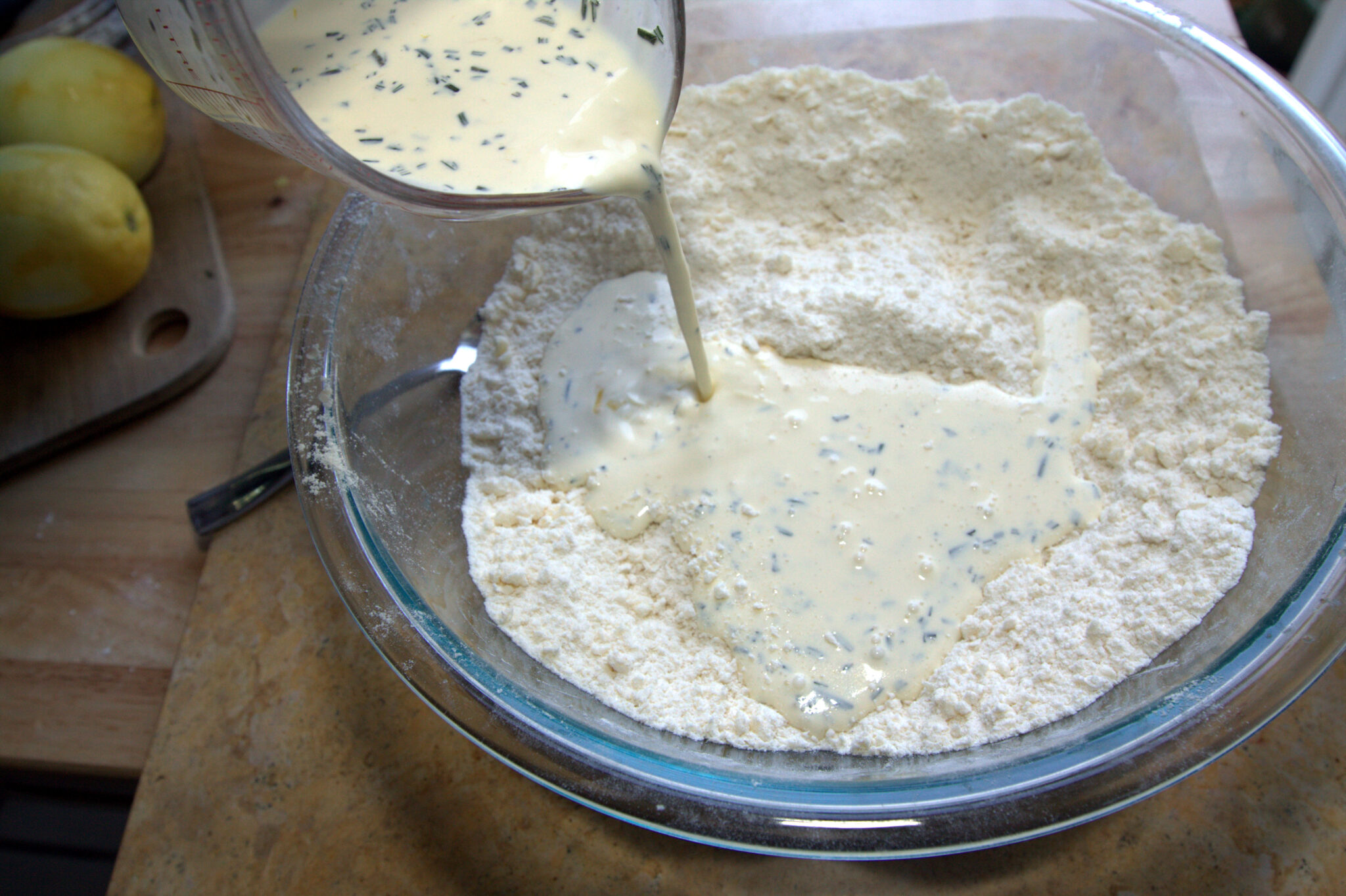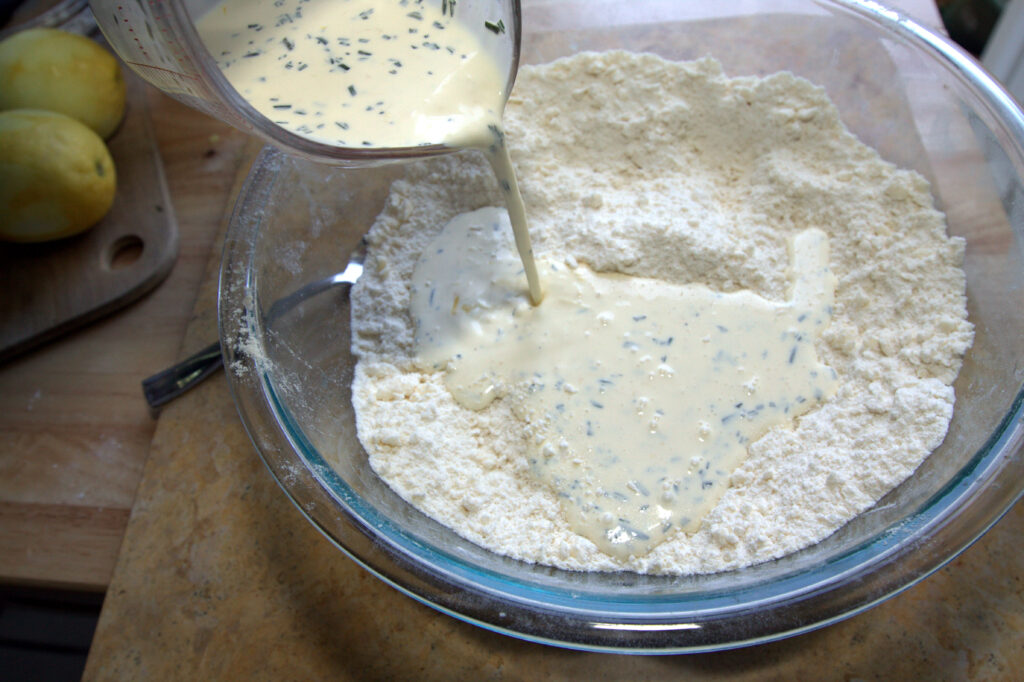 Oh yeah, before I did all that, I mixed heavy cream with rosemary and lemon and let that sit for about 10 minutes to let all the flavors meld into the cream. Then I added it to the flour butter mix.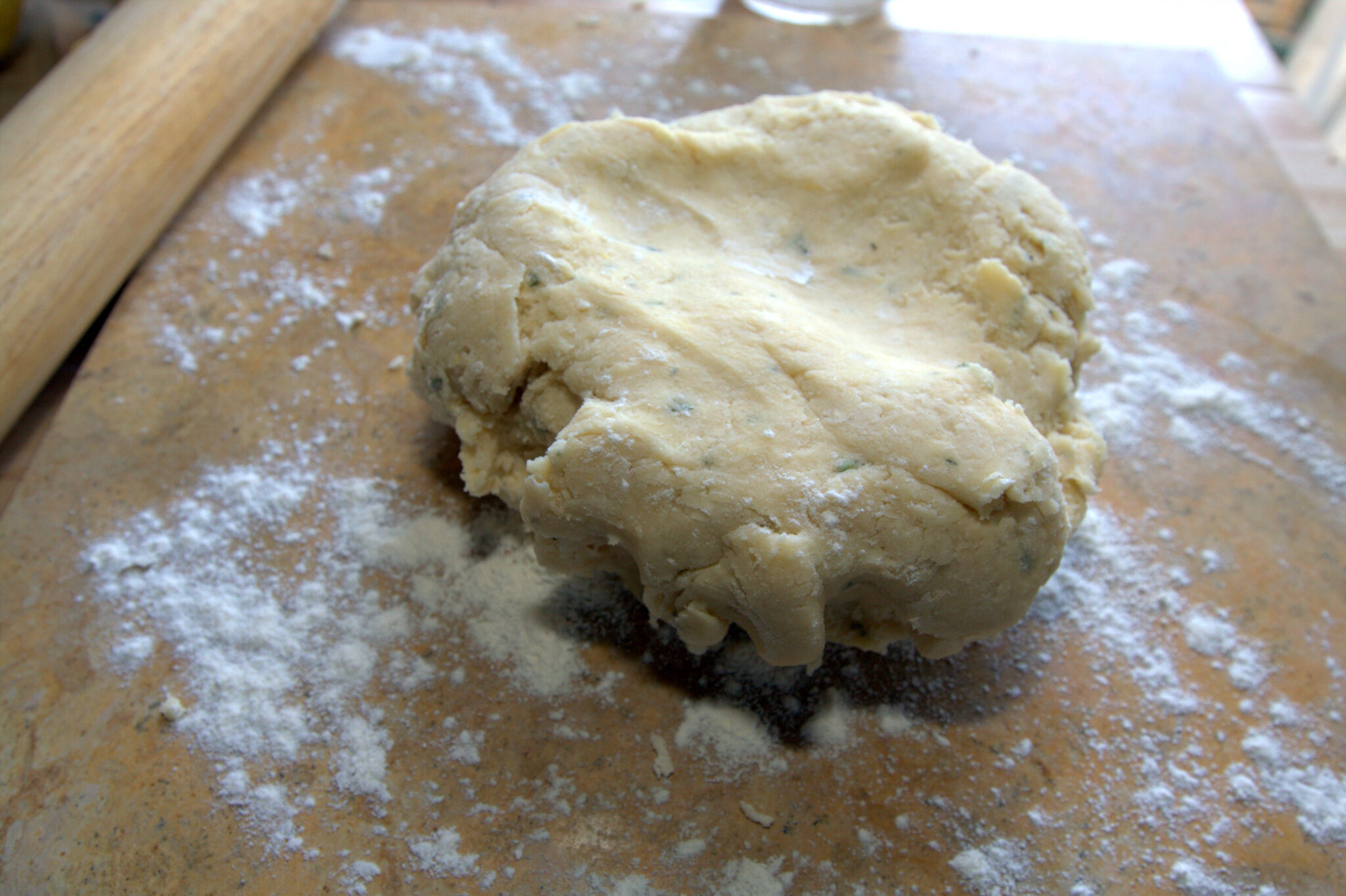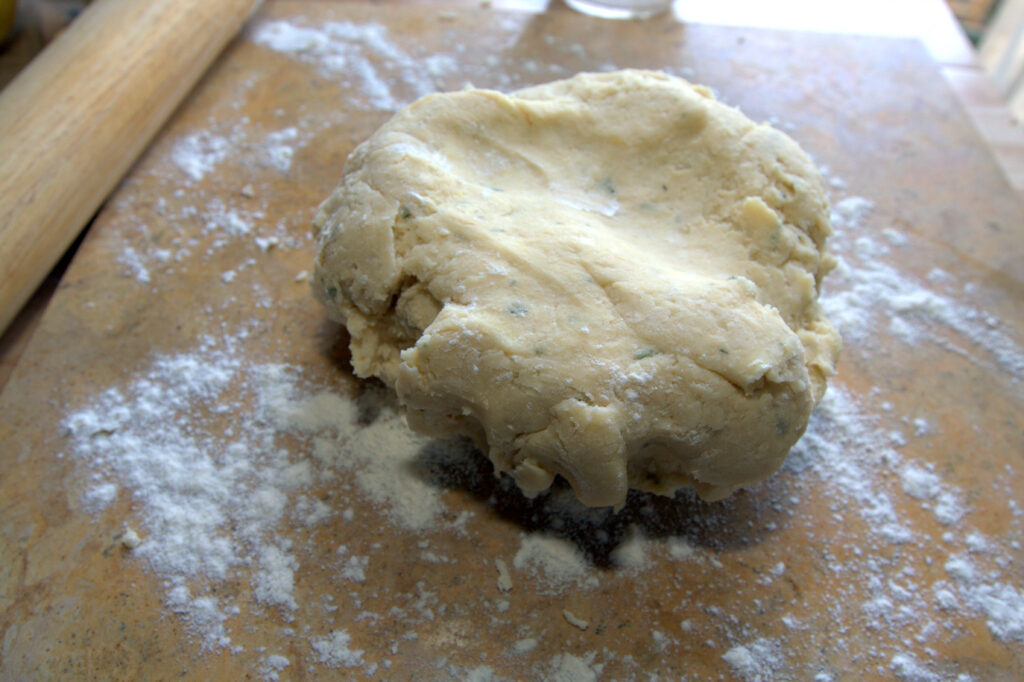 And mixed and kneaded it until it was a smooth sllliiggghhttllyyy tacky dough.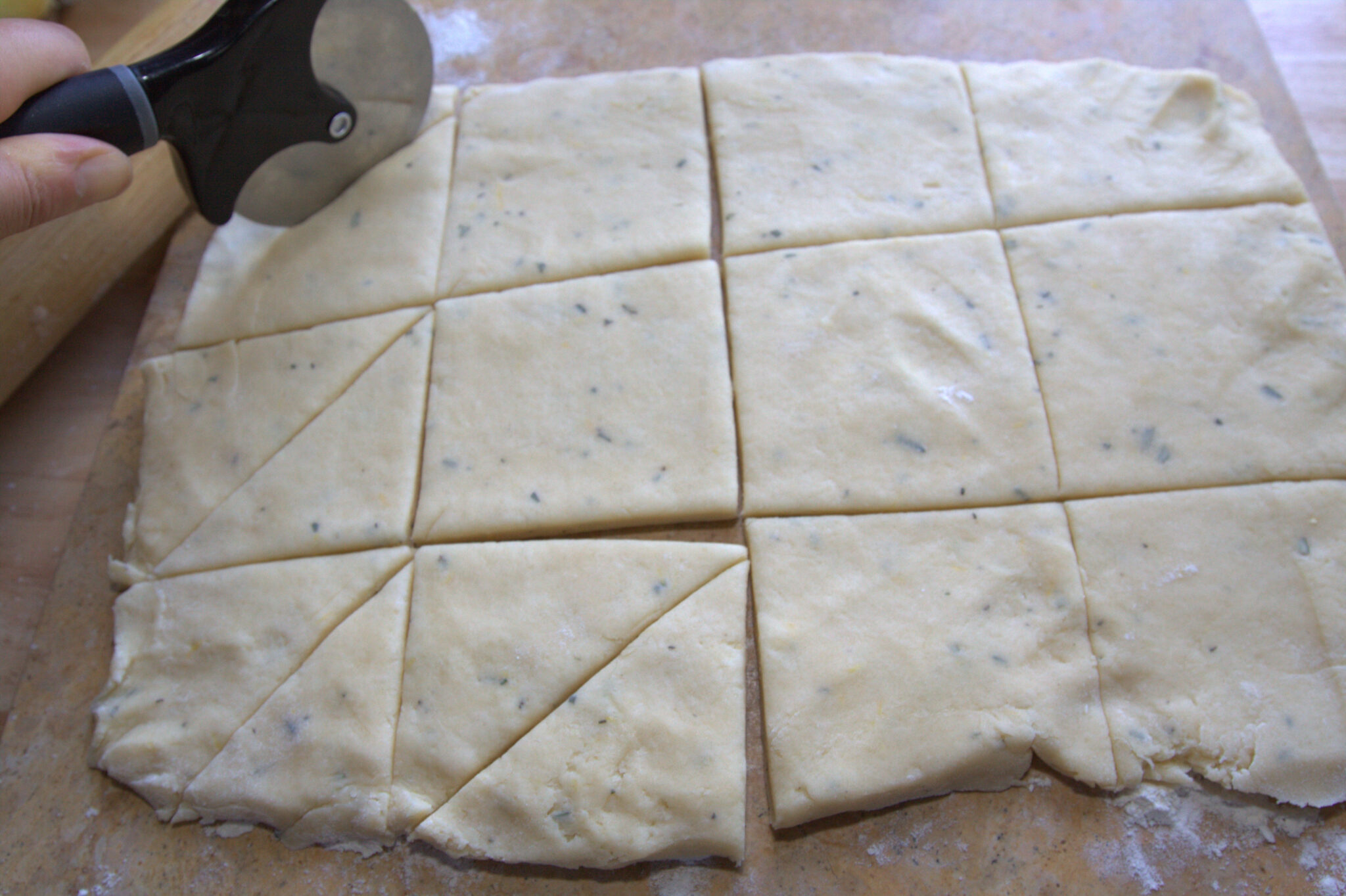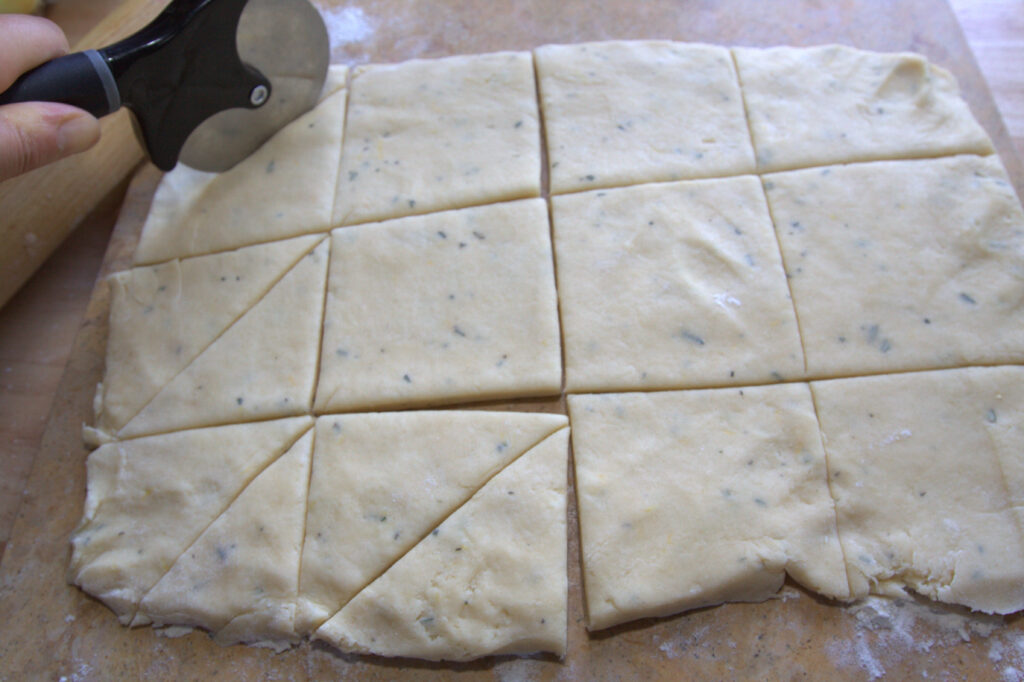 Rolled 'er out, cut her into squares then triangles,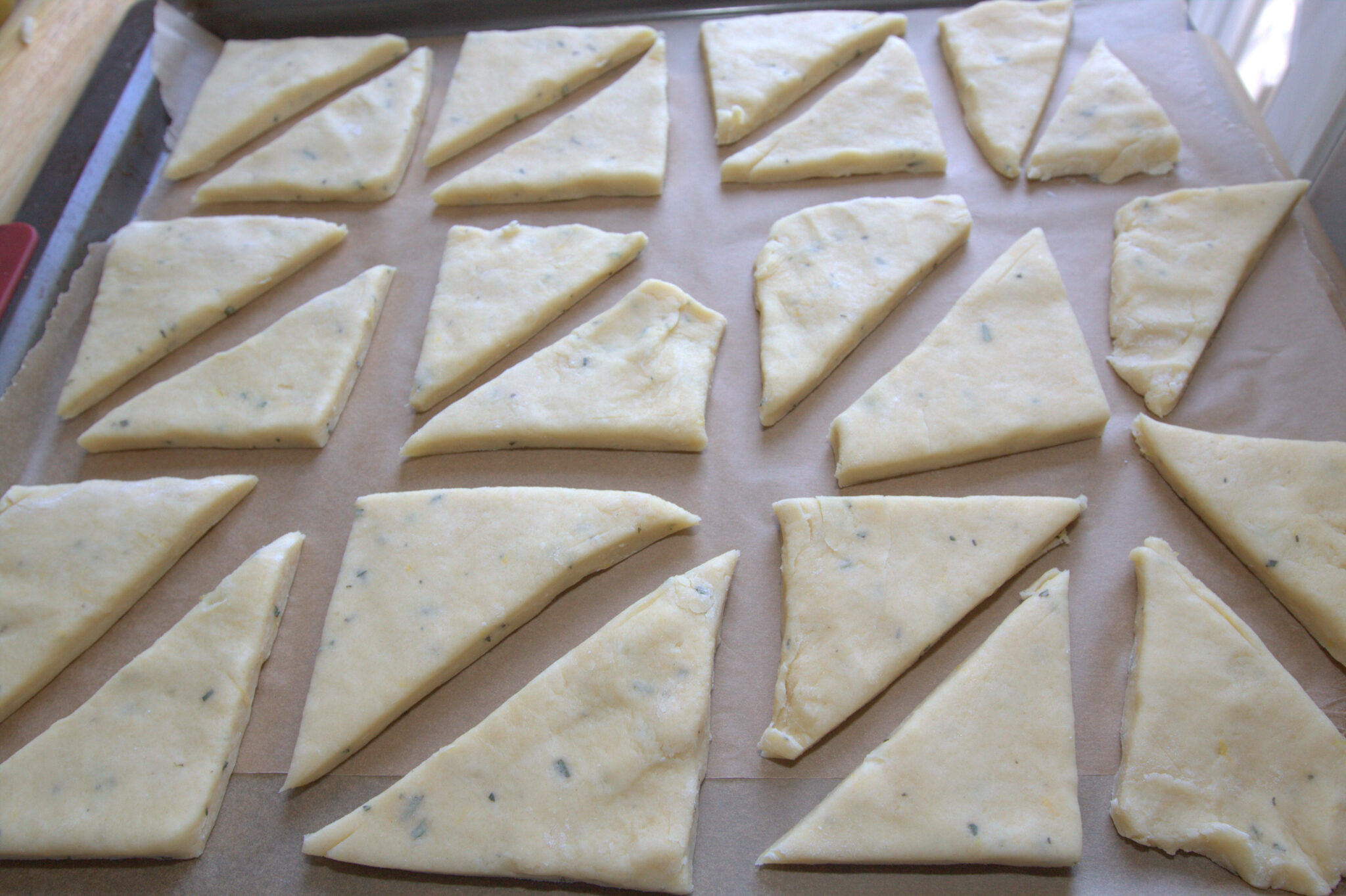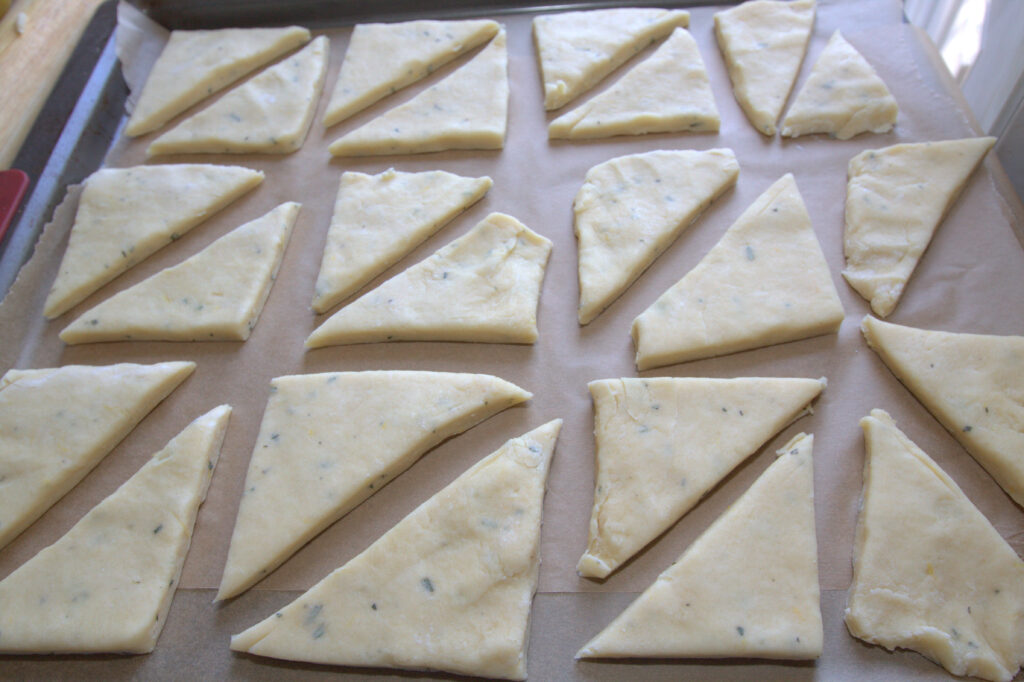 and put her on parchment paper for the oven. I don't know why I personified the dough, but it's totally a lady. Maybe it's because scones are classy. Like a lady.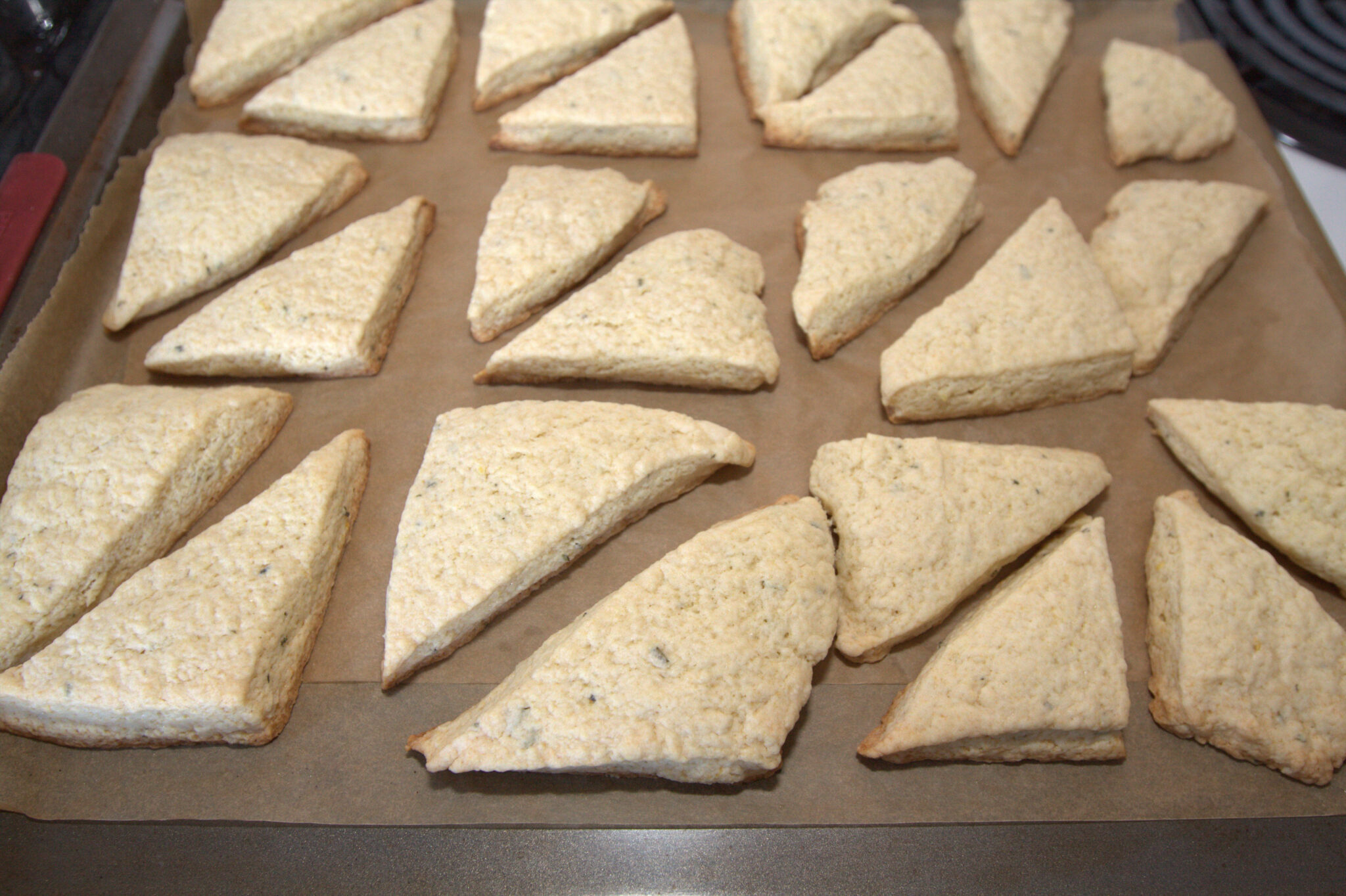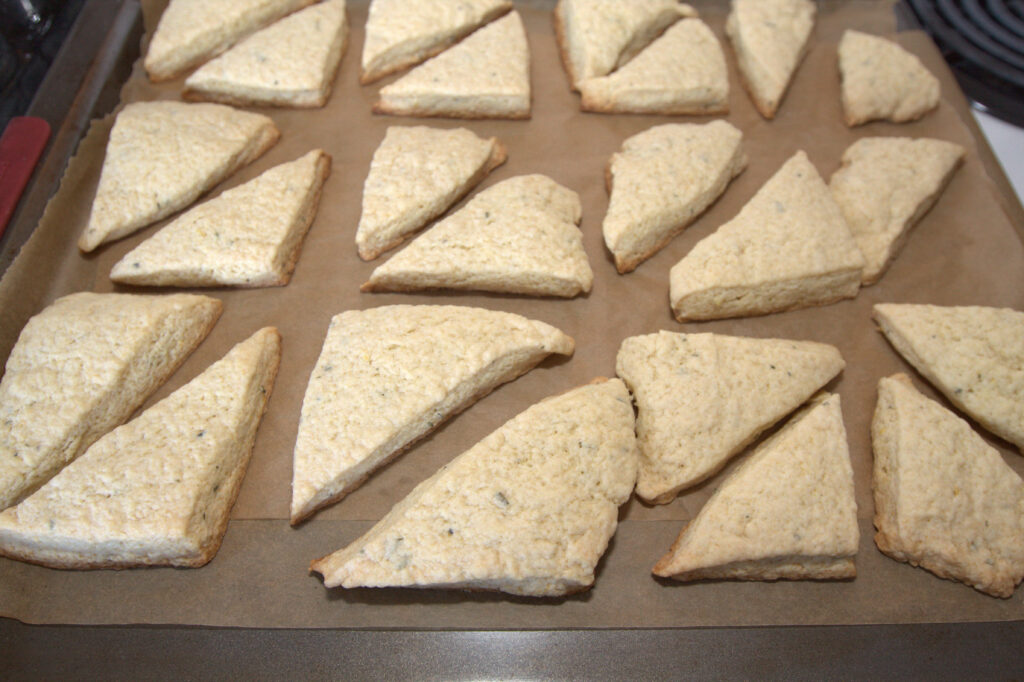 18 minutes later, they were done! Pay no attention to my inability to cut equal or even triangles…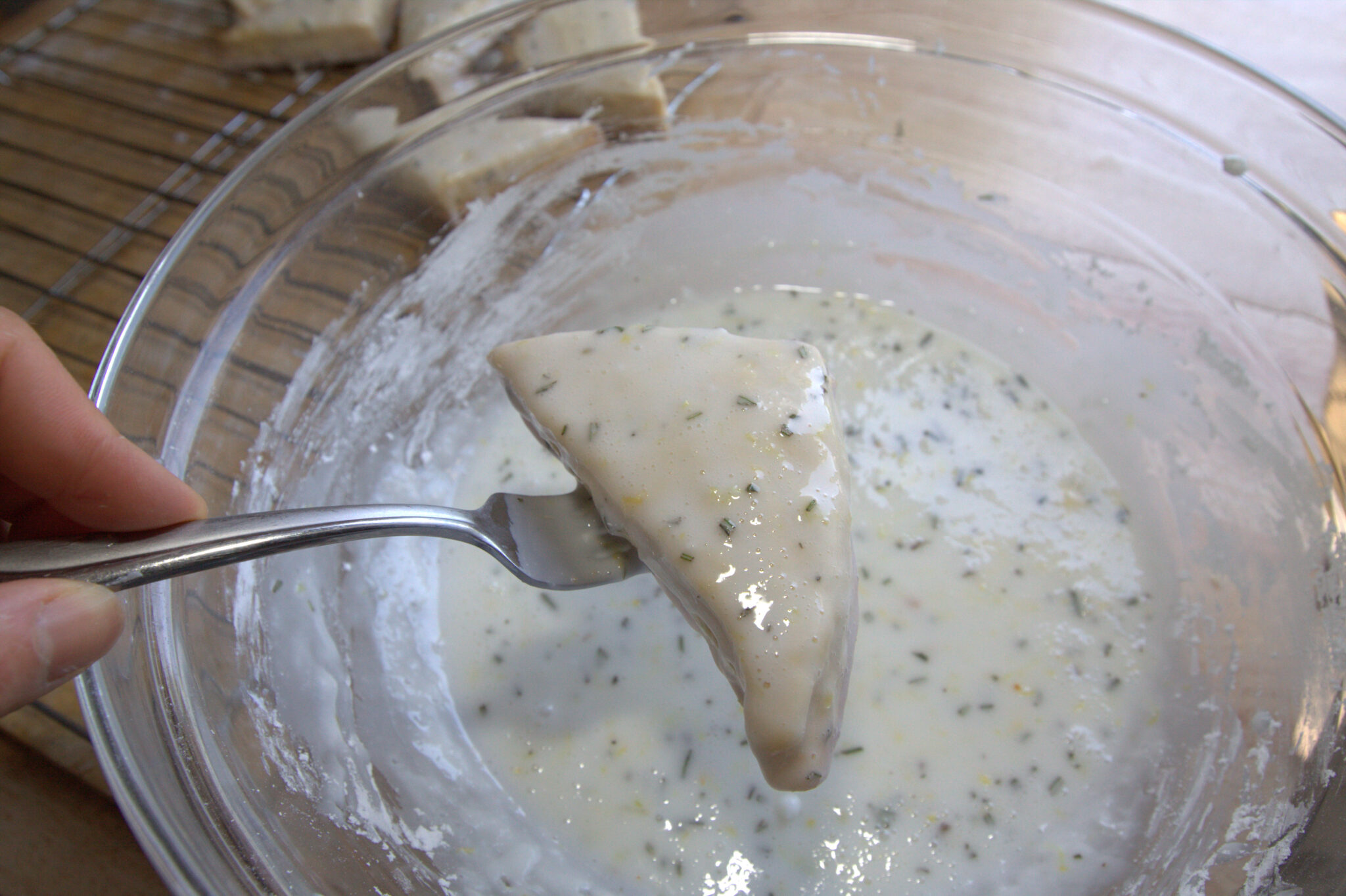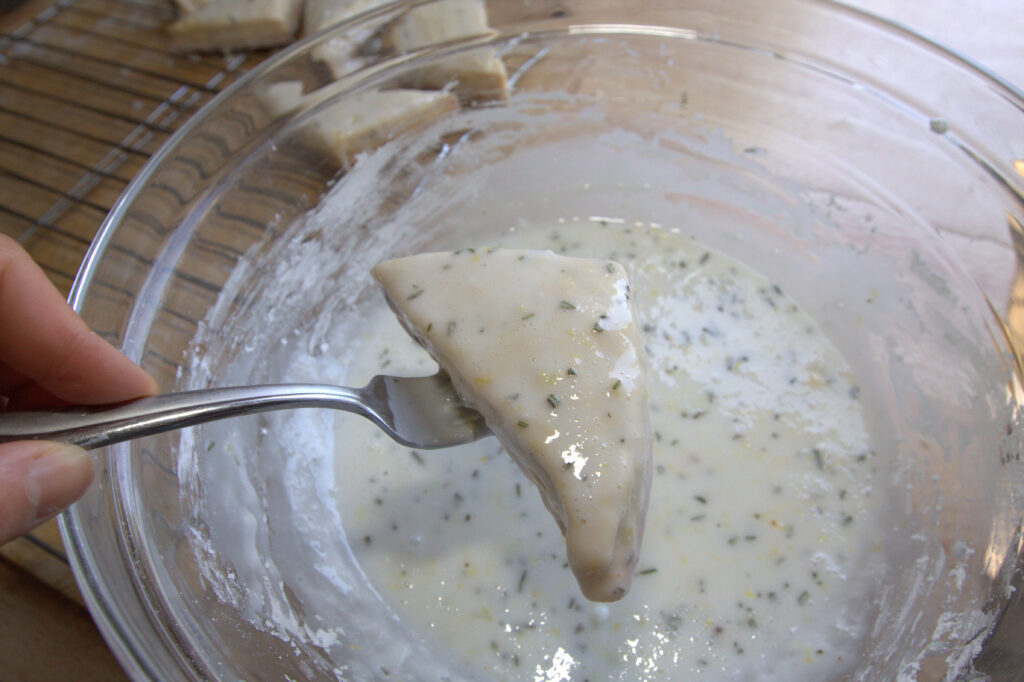 The frosting helped.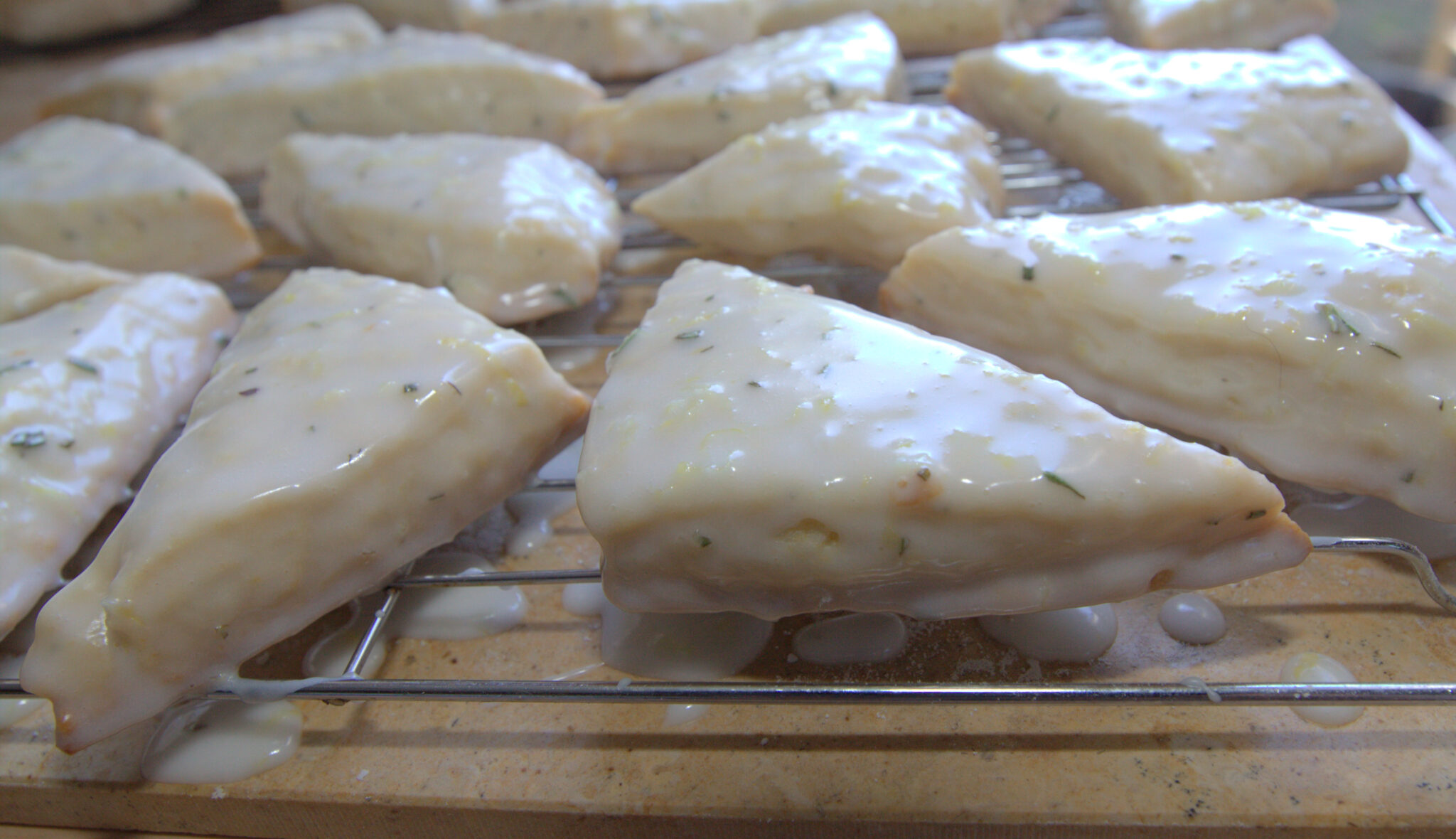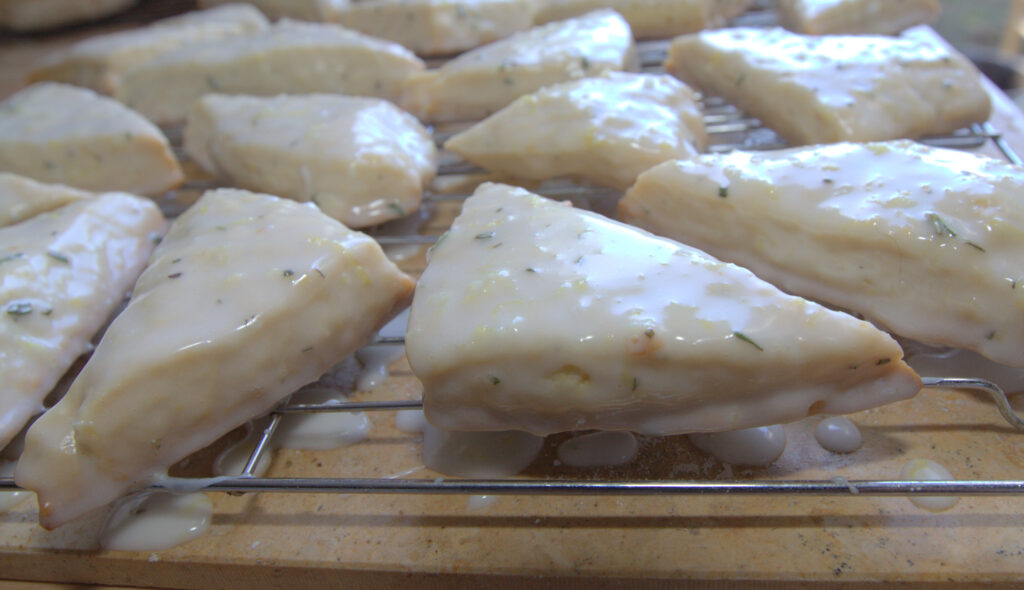 Leave it to the Pioneer Woman to completely submerge her scones in the frosting instead of a measly little drizzle.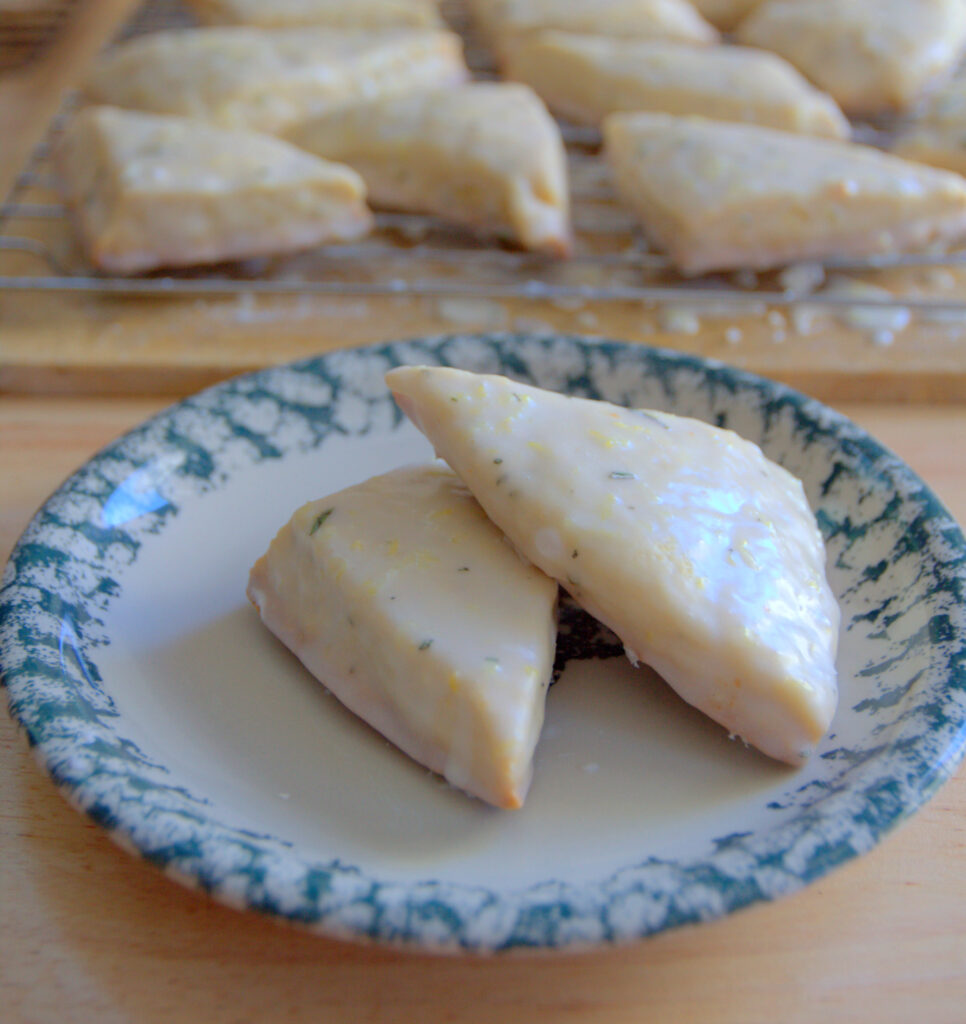 These Lemon Rosemary Scones from scratch were really good. Like for real. A wonderful lemon flavor with a hint of rosemary and not too dry or too moist and just the right amount of crumble.
Enjoy! As always, if you make this recipe or any of my others, I love to hear what you think! Leave a comment below, email me, or you can find me on Facebook, Instagram, and Pinterest!
If you want to see more, be sure to sign up for my 5 Easy Ways to Start Cooking From Scratch!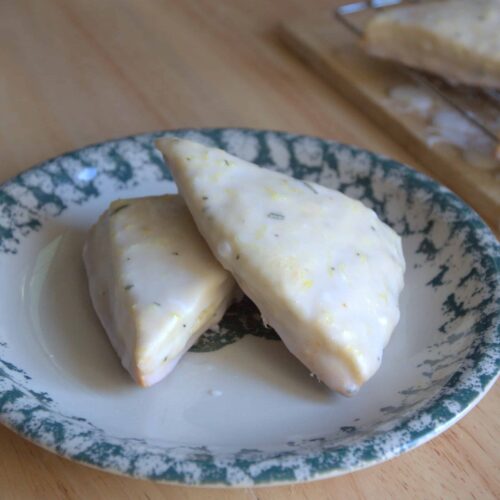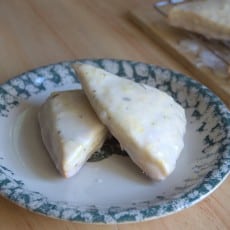 Lemon Rosemary Scones From Scratch
Lemon Rosemary Scones From Scratch are a sweet, subtly savory treat perfect for breakfast, brunch, or tea!
Print
Pin
Rate
Ingredients
SCONES
3

cups

All-purpose Flour

2/3

cups

Sugar

5

teaspoons

Baking Powder

1/4

teaspoon

Salt

2

sticks

1/2 Pound Unsalted Butter, Chilled And Cut Into Pieces

1

whole Large Egg

1

cup

Heavy Cream

1

Tablespoon

Finely Minced Fresh Rosemary

Zest Of 1 Lemon
GLAZE
5

cups

Powdered Sugar

Sifted

1/2

cup

Whole Milk

More If Needed For Thinning

Zest And Juice From 1 Lemon

1

teaspoon

Finely Minced Fresh Rosemary

Dash Of Salt
Instructions
Preheat oven to 350 degrees.

Sift together flour, sugar, baking powder, and salt.

Mix cream with egg, lemon zest and rosemary and allow to sit for 10 to 15 minutes to steep.

Use a pastry cutter or two knives to cut the butter pieces into the flour. Keep going until mixture resembles crumbs. Mix wet mixture with flour mixture; stir gently with a fork until combined. Mix should be crumbly, but if it's too crumbly to work with, splash in a small amount of heavy cream.

Turn dough onto a floured surface and lightly press it together until it forms a rough rectangle. Use a rolling pin to roll into a rectangle about 1/2 inch to 3/4 inch thick. Use your hands to help with the forming if necessary. Final rectangle should be about 18 inches by about 10 inches. Use a knife to trim into a symmetrical rectangle, then cut the rectangle into 12 symmetrical squares/rectangles.

Next, cut each square/rectangle in half diagonally, to form smaller triangles.

Transfer to a parchment or baking mat-lined cookie sheet and bake for 18 minutes, removing from the oven just before they start to turn golden. Allow to cool for 15 minutes on the cookie sheet, then transfer to a cooling rack to cool completely.
GLAZE
To make the icing, add lemon zest, lemon juice and rosemary into milk; allow to sit for awhile.

Mix powdered sugar with the milk, adding more powdered sugar or milk if necessary to get the consistency the right thickness. Stir or whisk until completely smooth.

One at a time, carefully dunk each cooled scone in the glaze, turning it over if necessary. Transfer to parchment paper or the cooling rack.

Allow the glaze to set completely, about an hour. Scones will keep several days if glazed.