With just a few simple ingredients you can have your own homemade, from scratch Copycat Boxed Yellow Cake Mix ready whenever you are in your pantry!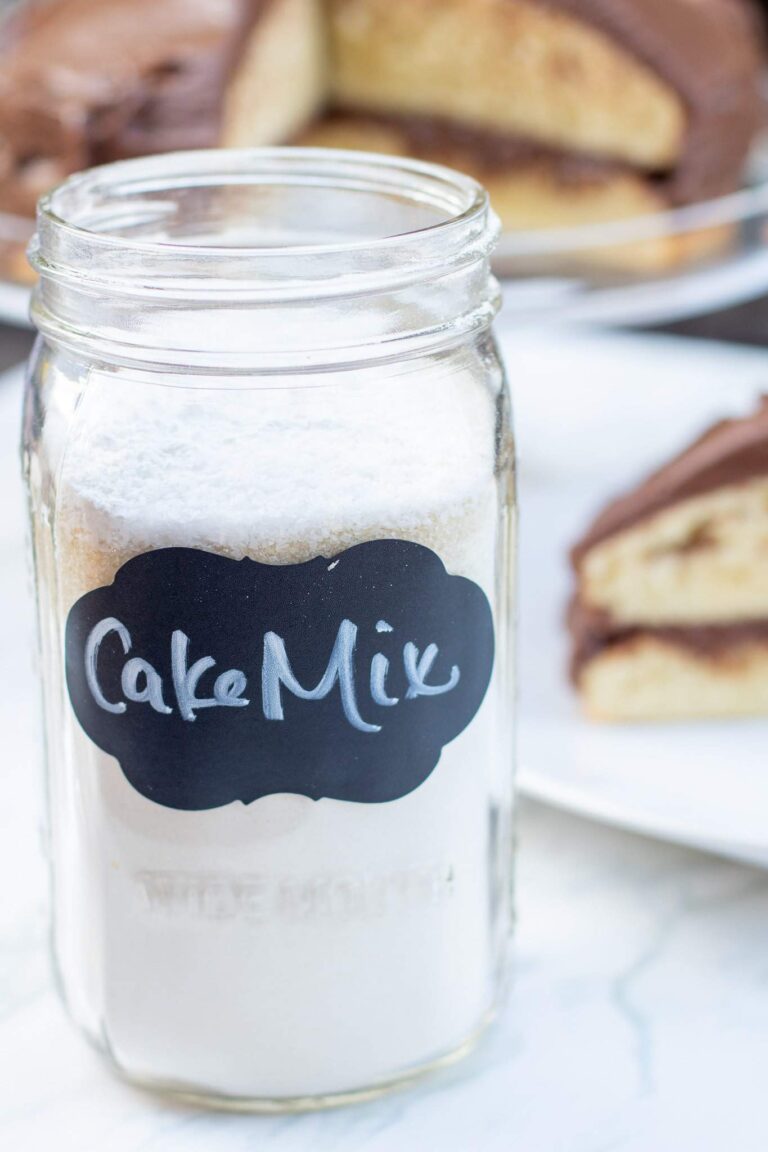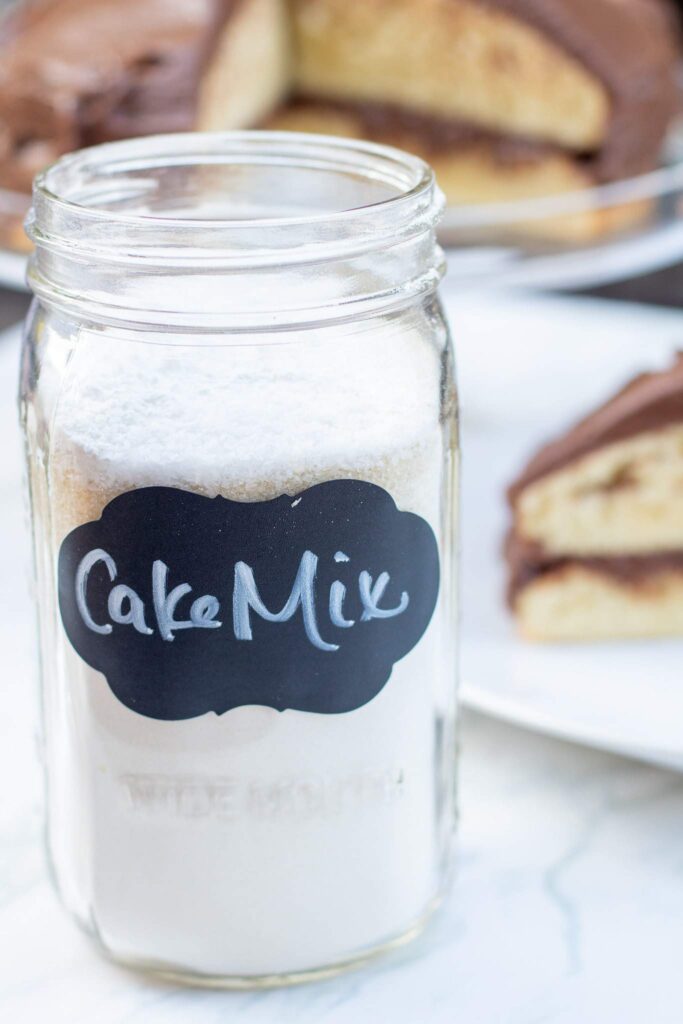 Happy November, friends! Can you believe we only have 2 months until 2020?! I've decided the theme of this new decade for me is going to be Get It Done. All those house projects we've talked about for years? Get It Done; starting with solar panels that'll be installed in February! My loonnngg list of things for this lil' website? Get It Done, and no need to wait until January. This Copycat Boxed Yellow Cake Mix has been on my to-do list for a really long time and it's finally here (thanks to I Am Baker).
Ingredients Needed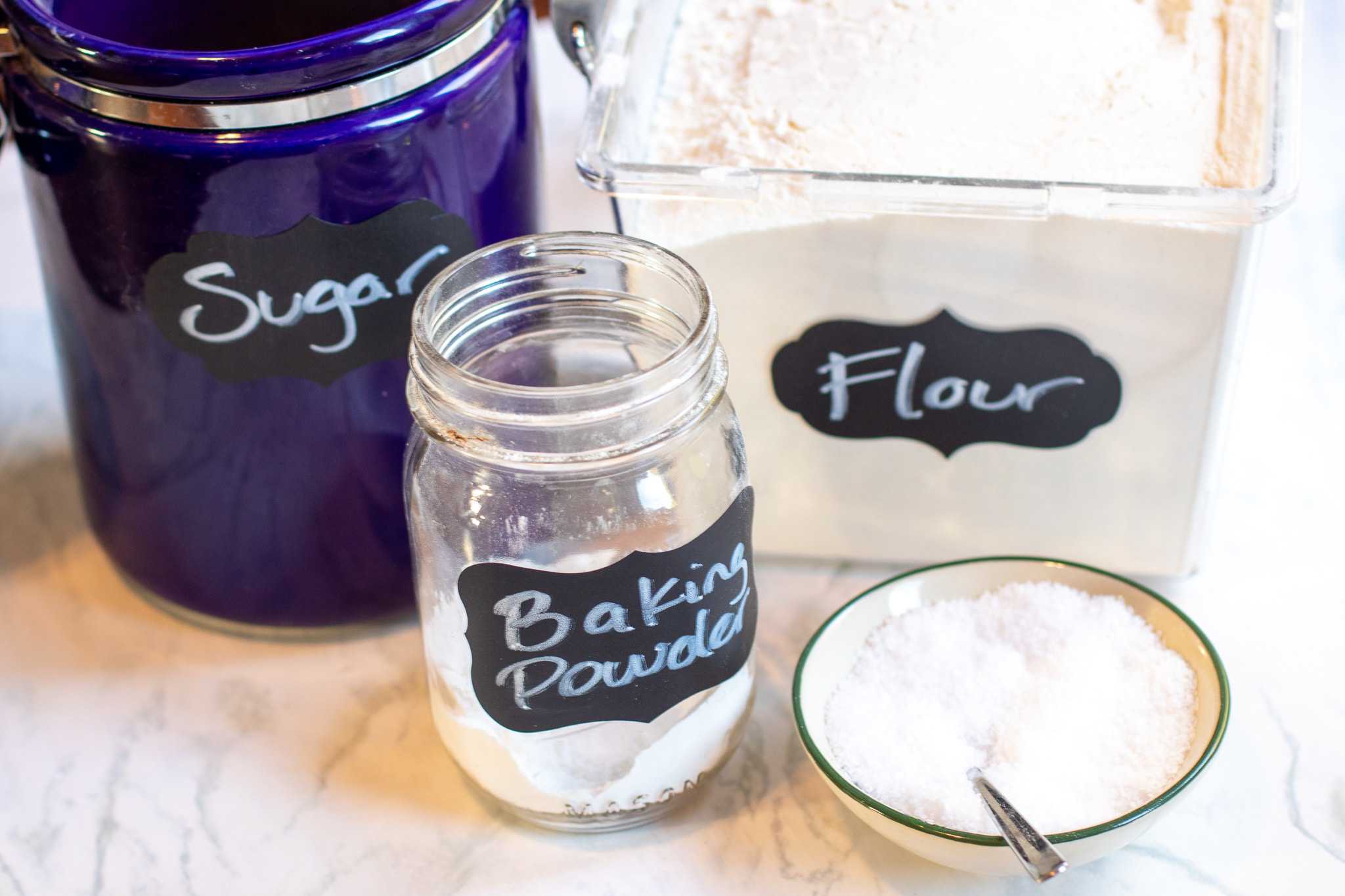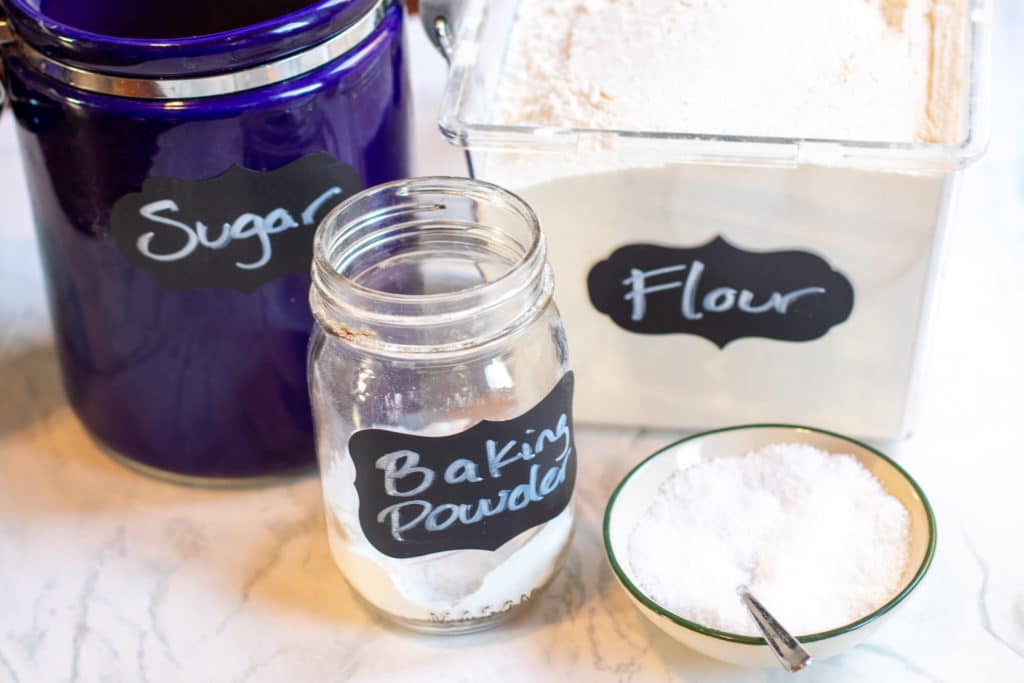 And honestly, I'm a little embarrassed it's taken so long because it is so easy. Easy like I'm pretty sure you have all of the ingredients you need already in your pantry.
Sugar - Yup.
Baking Powder - Check.
Flour - You Betcha
Salt - Duh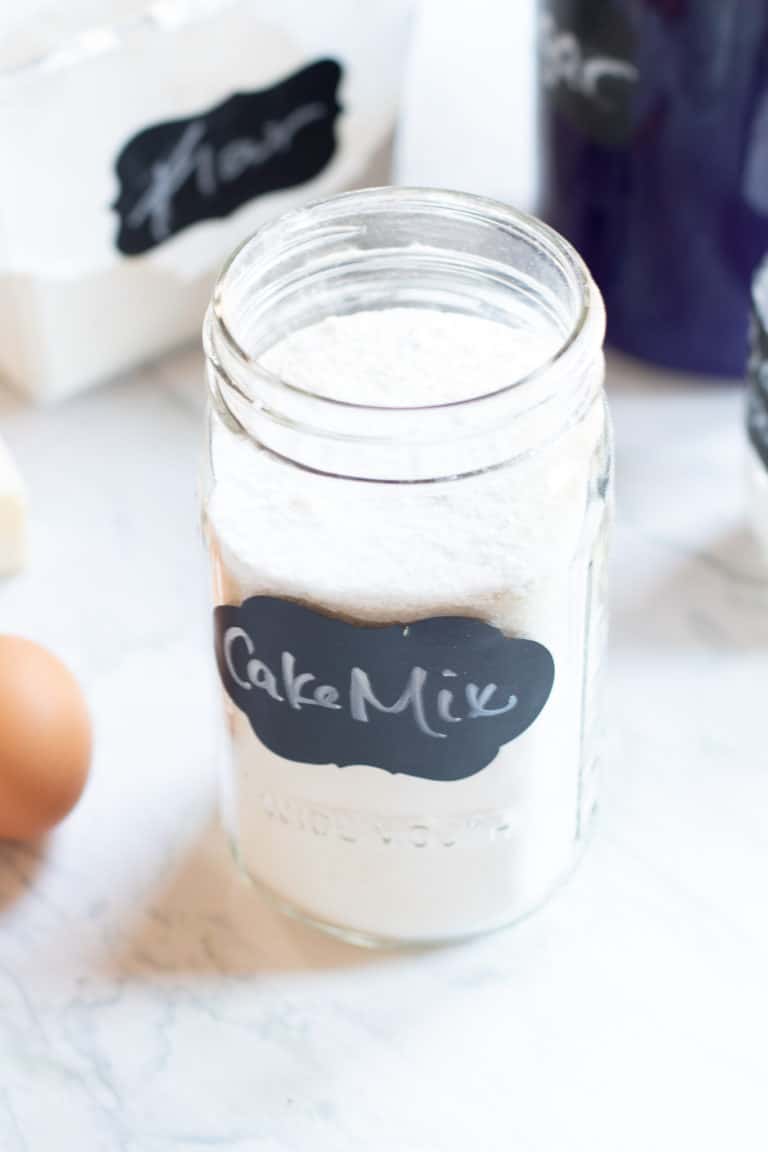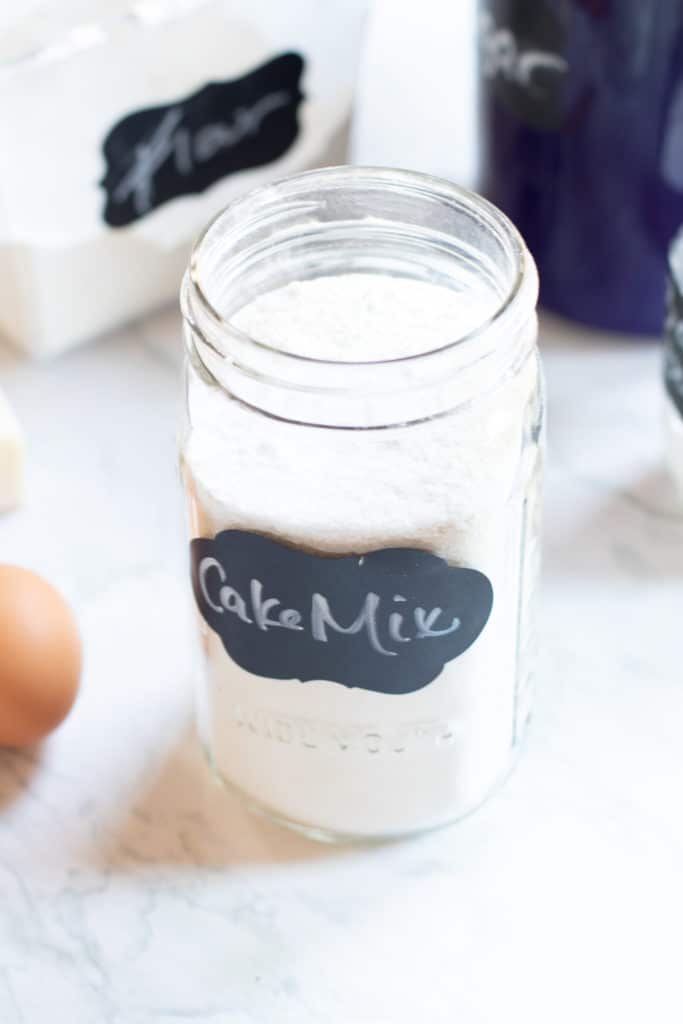 Add them all in a mason jar and you're done. You don't even need to mix them. Just toss one in on top of the other. Does it get any easier? Lemme just go ahead and answer that for you. No.
By now, in the thick of two small kids, two full time jobs, and with one dog the size of two, quick, easy, but ultimately as from scratch as possible is the name of our game around here. That's why this Copycat Boxed Yellow Cake Mix is joining (and possibly topping the list) of our other copycat mixes!
Ditch more boxes with:
Homemade Pancake Mix From Scratch
Copycat Boxed Stuffing Mix From Scratch
Ditch some cans while you're at it with:
Cream of Mushroom Soup From Scratch
Homemade Condense Cream of Chicken Soup
Condensed Cream of Celery Soup From Scratch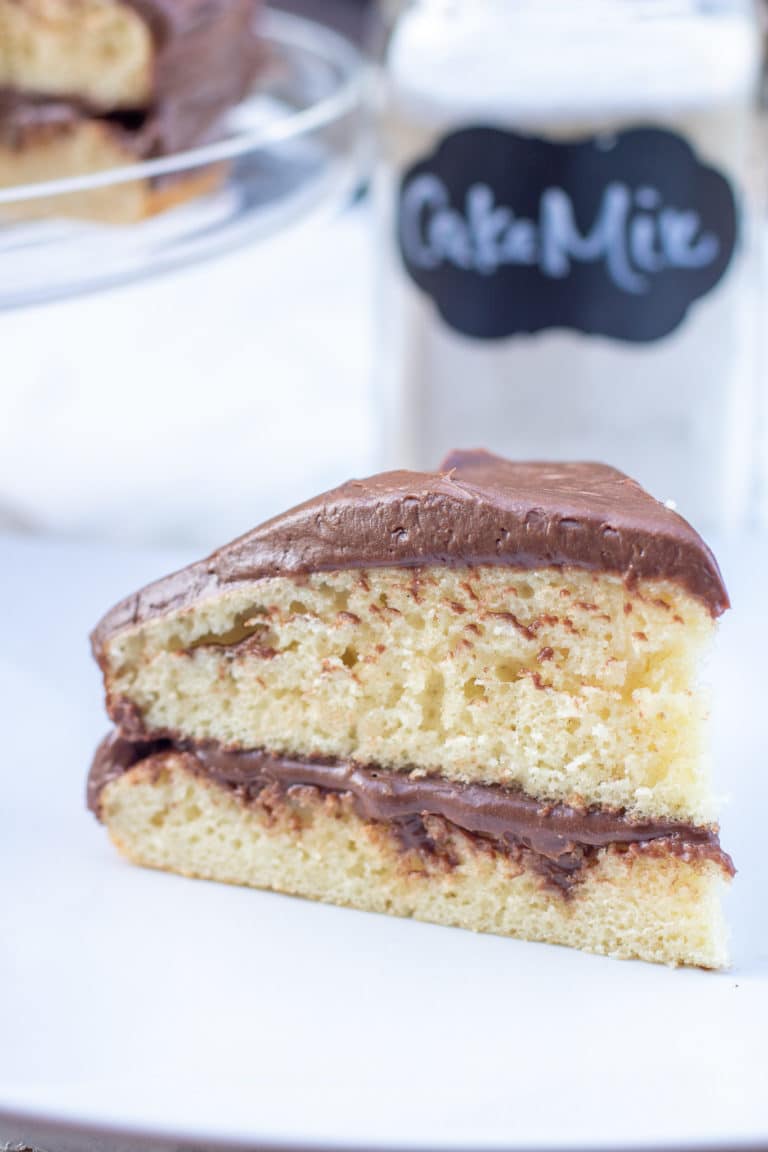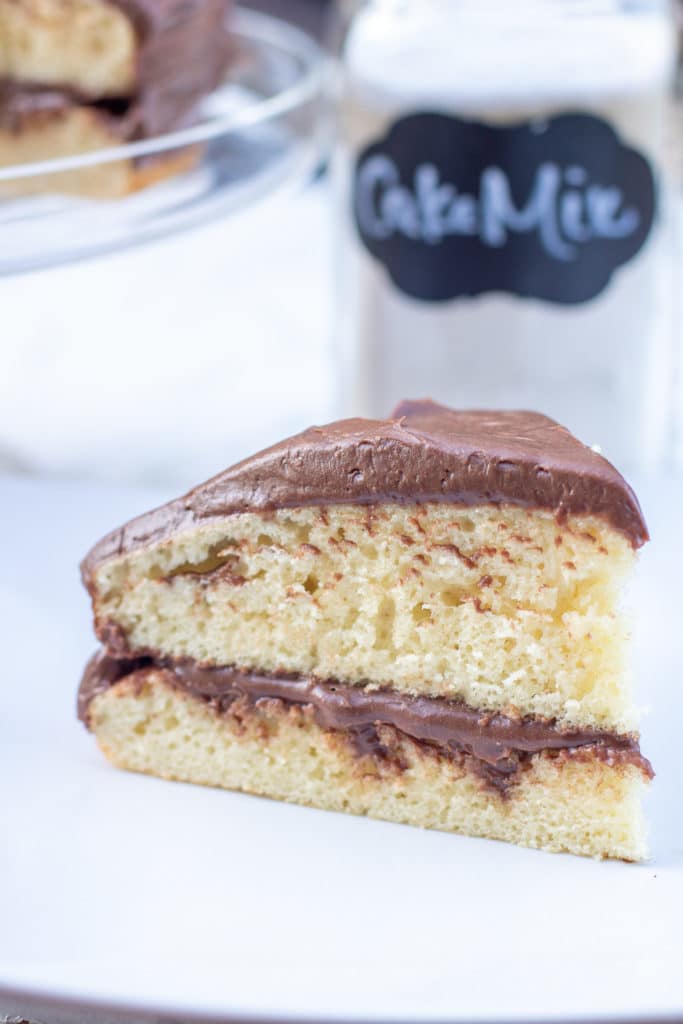 And what kind of cake does it make, you ask? Delicious, fluffy, moist cake that can be made by a self proclaimed slightly below average cake baker. How many cakes are on this blog? None, just a couple of cupcakes, and even those I probably had help from my baker husband. Cakes are just not my thing. I love cookies, but cake? So intimidated by them. So if I've made it and it's come out tasty, then you know it's an easy recipe. And this Copycat Boxed White Cake Mix is one of those recipes, thanks to I Am Baker!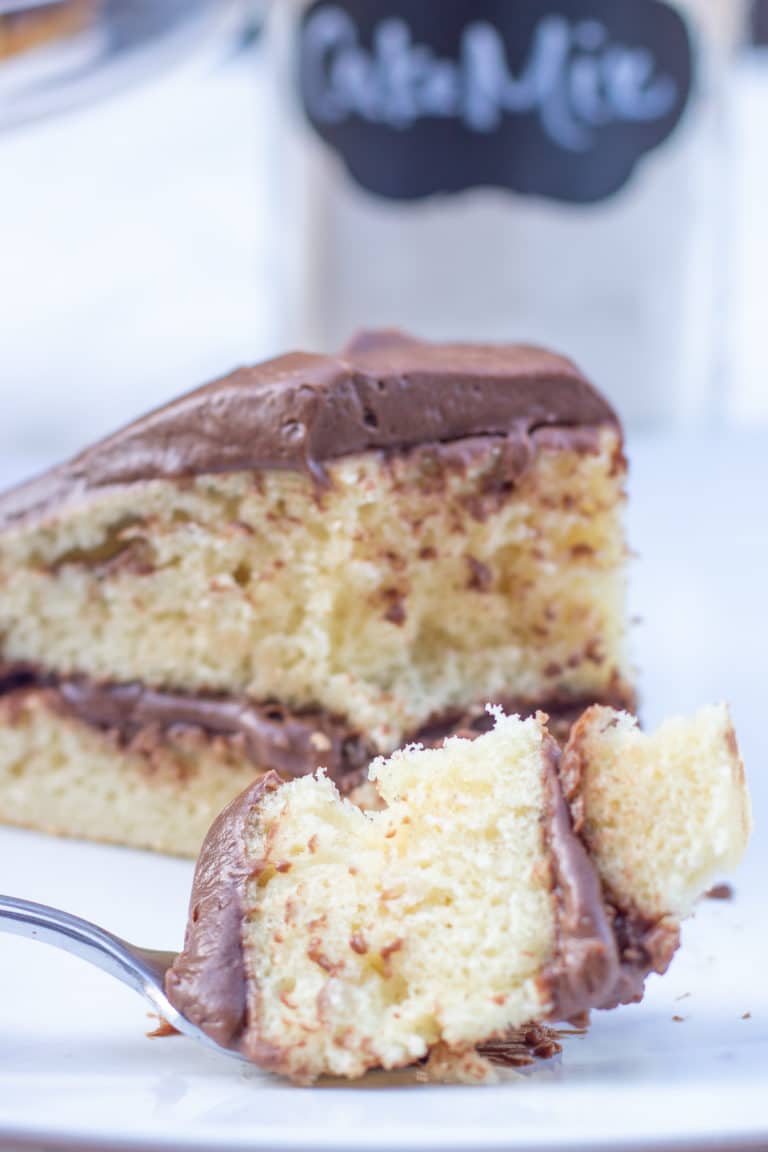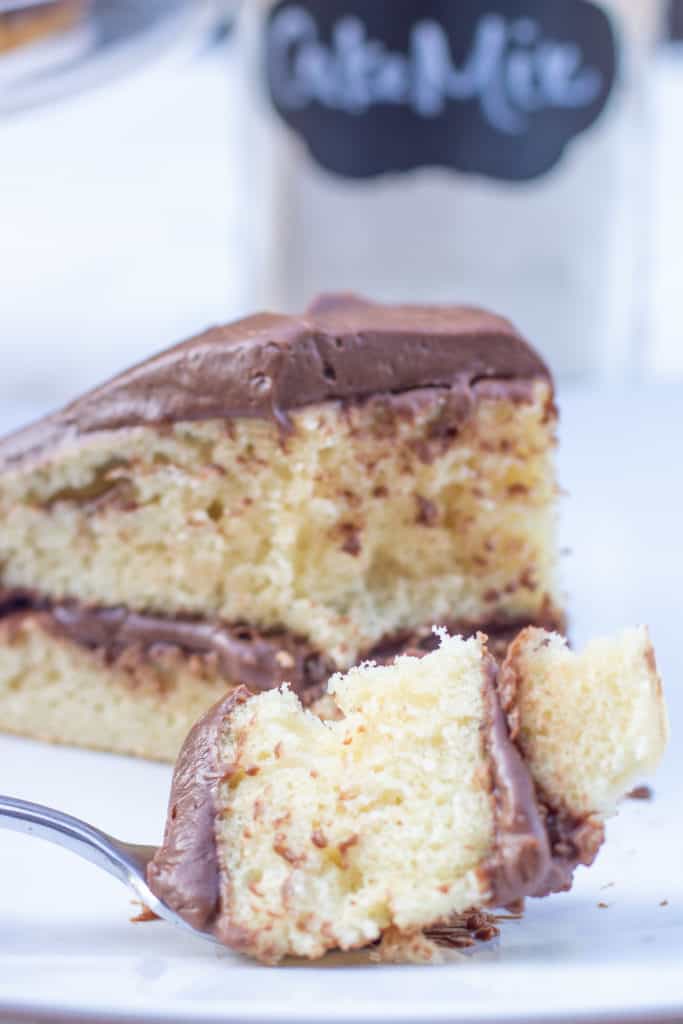 Honestly, I think one of the reasons why it took me so long to make this is the fear of then having to bake said cake. But it was as easy as, wait for it, opening a box and mixing ingredients into a bowl. Whoa. Did I just go meta on you guys?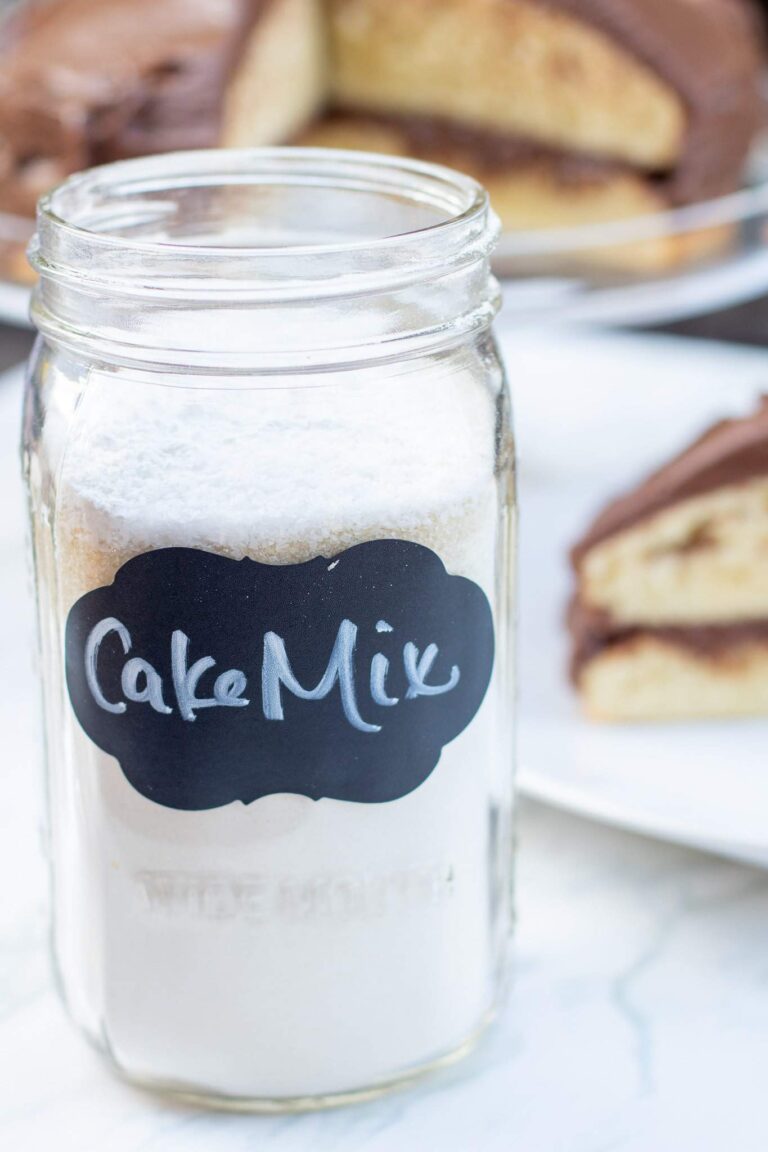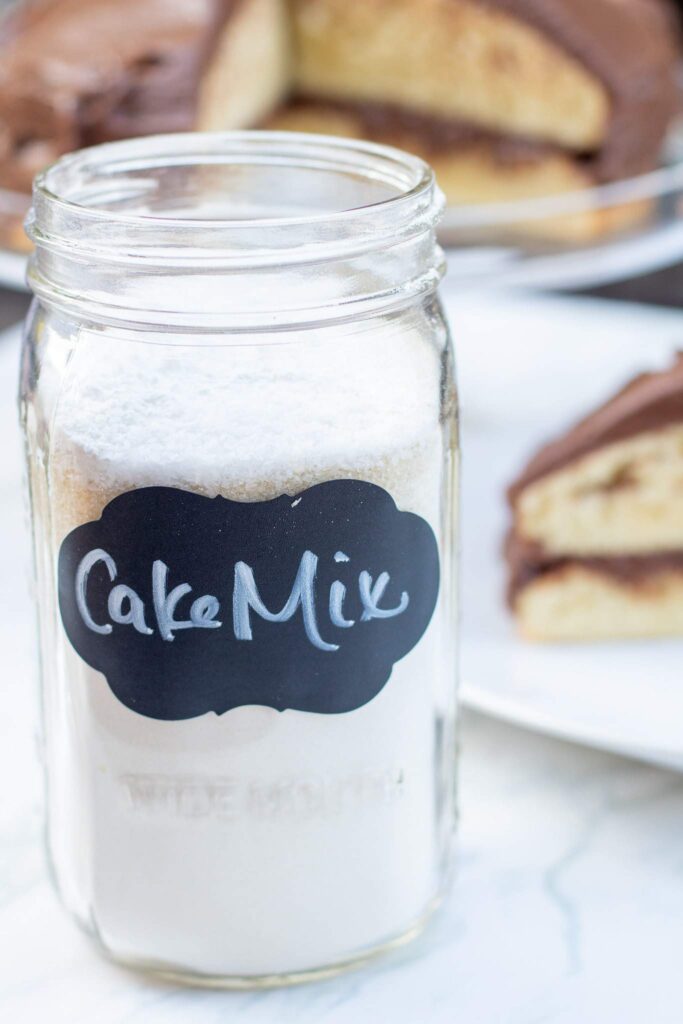 Seriously though guys, this is one of my favorites to date. Talk about a great holiday gift. Or how cool would it be to bring cake or cupcakes to a party and when someone compliments you on how delicious it is you just humbly say, "Oh it's just from a mix... I made from scratch." Boom.
However you use it, please let me know! I love love love hearing from you here or on Facebook, Instagram, and Pinterest!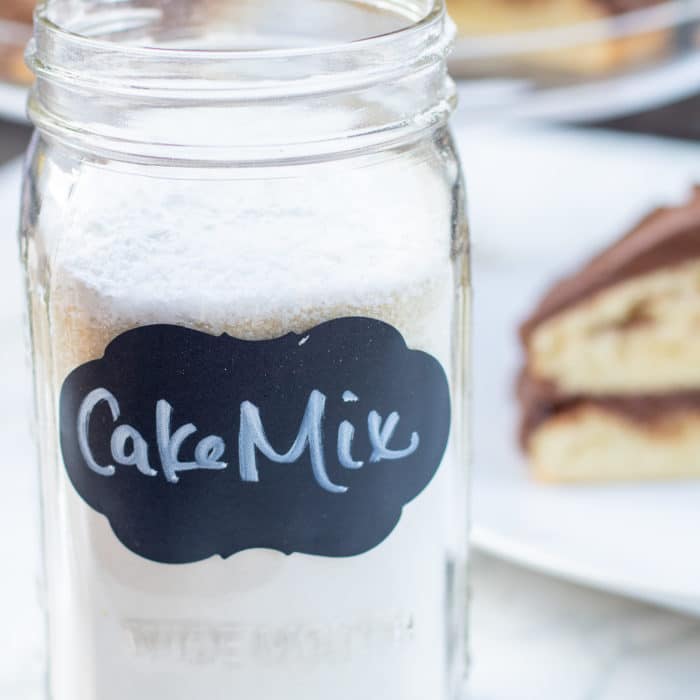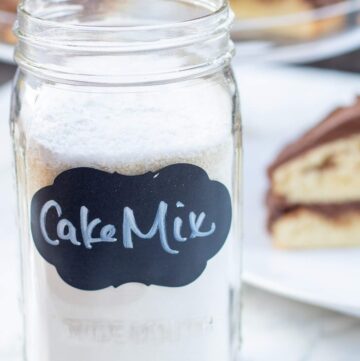 Copycat Boxed Yellow Cake Mix
With just a few simple ingredients you can have your own homemade, from scratch Copycat Boxed Yellow Cake Mix ready whenever you are in your pantry!
Print
Pin
Rate
Ingredients
2 1/4

cup

all purpose flour

see note

1 1/4

cup

sugar

3 1/2

teaspoons

baking powder

1

teaspoon

salt
To Make Cake
1 1/4

cup

2% milk

1/8

cup

vegetable oil

1/2

cup

unsalted butter

softened

1

teaspoon

vanilla extract

3

large

eggs
Instructions
Add flour, sugar, baking powder, and salt to a mason jar or another airtight container. Store in a cool dry place until ready to use!
To Bake Cake or Cupcakes
Pre-heat oven to 350 degrees.

Add softened butter into the bowl of a stand mixer and mix for a couple of minutes on medium.

Add dry Mix to butter and mix for another minute.

Add remaining ingredients: milk, eggs, vanilla, and oil and mix for another minute or two on medium high until a batter forms.

Separate batter evenly into two round 9 inch pans, or one 9 x 13 pan and bake for 20-25 minutes. If making cupcakes, bake for 15-20 minutes. Let cool completely and then frost and enjoy!
Notes
*Be sure to measure by scooping flour into measuring cup, do not scoop with measuring cup.
Store at room temp for up to a month and in freezer for 3.
Recipe adapted from I am Baker.