Garden fresh jalapeños stuffed with bacon and homemade cheeses for this popular appetizer: Jalapeño Poppers From Scratch!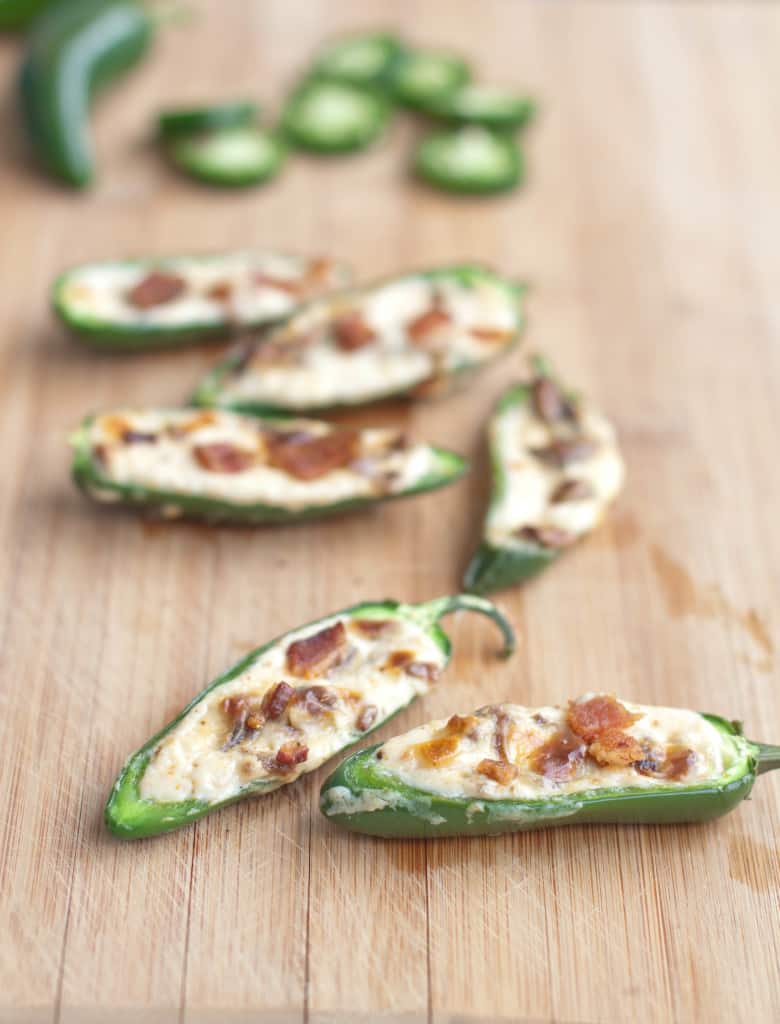 Bonjour from beautiful Whistler, British Columbia! We've been up here for the past week by 1. Celebrating our 2 year wedding anniversary by doing what we've decided we'll do every anniversary– go somewhere cool and play outdoors and 2. My studly husband competing in his first IronMan! As I type he is dropping off his TT bike and transition bags in preparation for the big day tomorrow where he'll swim, bike, and run a total of 140.6 miles. Me, I'll be on the sidelines with our dog Nigel drinking a beer cheering them on. And if we'd had any leftover, I'd also be eating these Jalapeño Poppers From Scratch.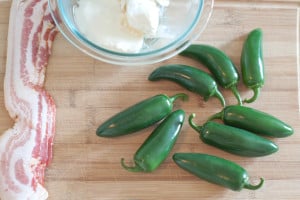 Our jalapeño plants were exploding before we left so I grabbed a bunch to take with us. And what do you do when you have sooo many jalapenos? Poppers, of course! Plus, we still had some homemade feta cheese, and since cream cheese is so easy to make from scratch, I just packed my trusty cheese cloth to take with us to make some fresh cream cheese while we were up here.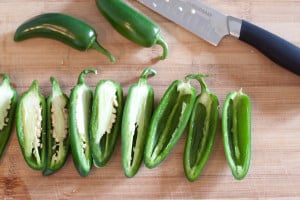 Then, after a super fun day of exploring local hikes and dog parks with Nigel and my studly husband, I opened a bottle of wine and decided we needed jalapeno poppers as a appetizer for a our fresh Sockeye Salmon dinner. I always make sure our vacation accommodations have full kitchens so we can still cook and not spend a fortune on eating out. So with a wine glass in hand, I cleaned the seeds out of our jalapenos with a spoon, 'cause if you use your hands danger will ensue (I've had swollen eyes, nose, and lips, from not taking proper jalapeno cleaning precautions).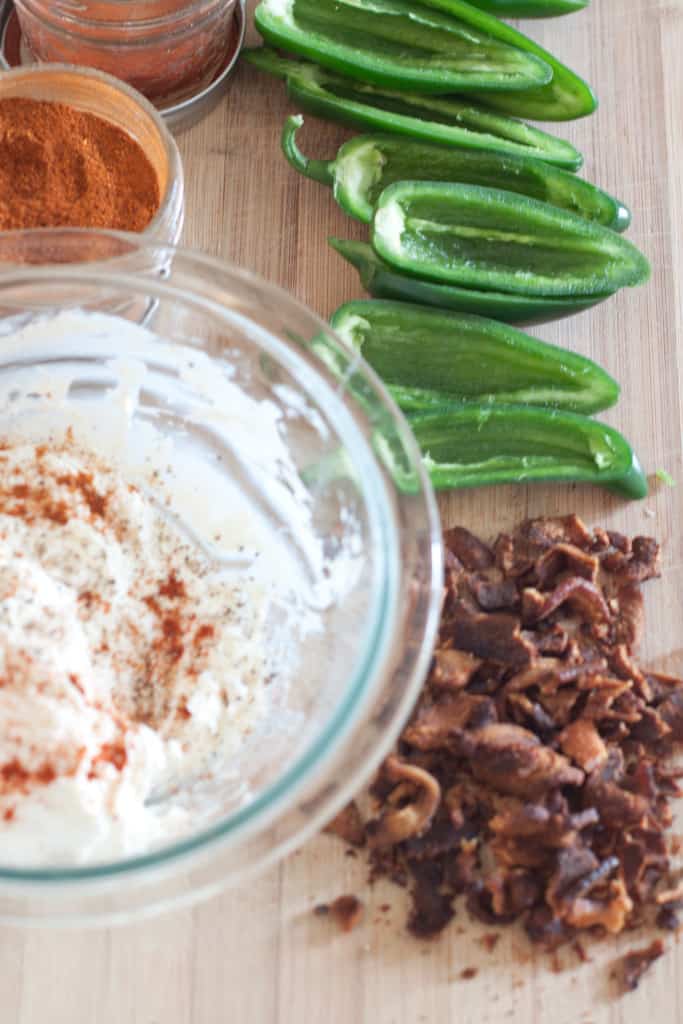 I'd made a quick small batch of cream cheese the night before so I just mixed that with some of the feta, added a little chili powder, cayenne, salt, pepper, and some crumbled crispy bacon to make a delicious from scratch cheese filling.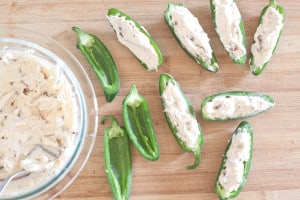 With an oven pre-heated to broil, I then generously filled the halved, hallowed jalapenos with the delicious mixture,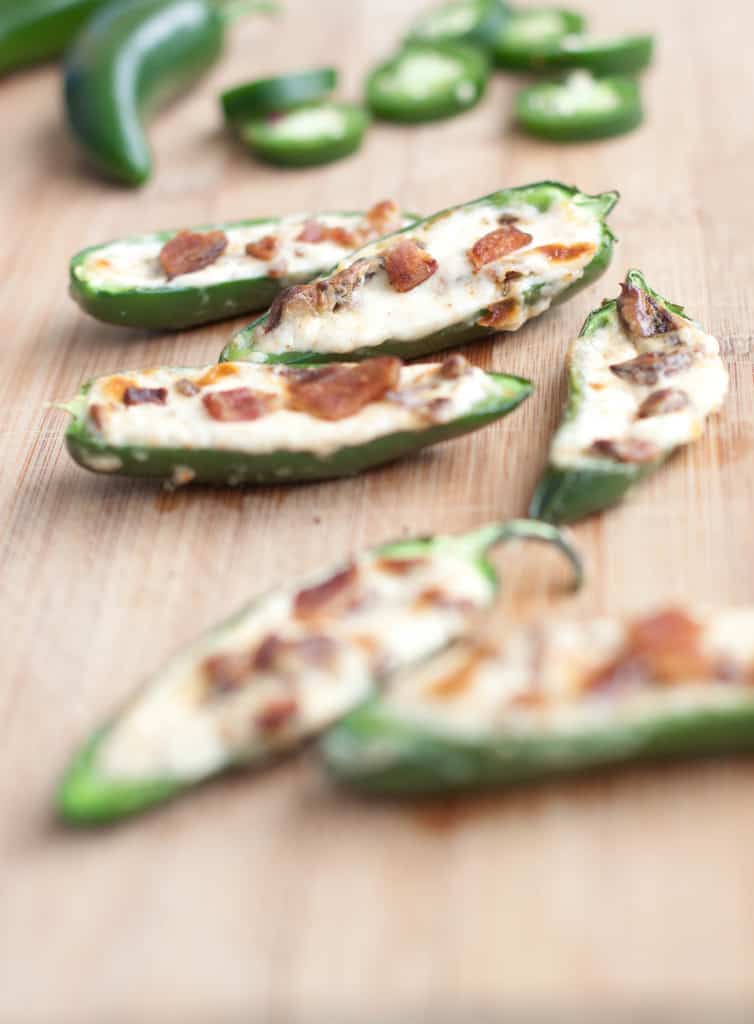 then broiled them for just a few minutes and topped with more crumbled bacon.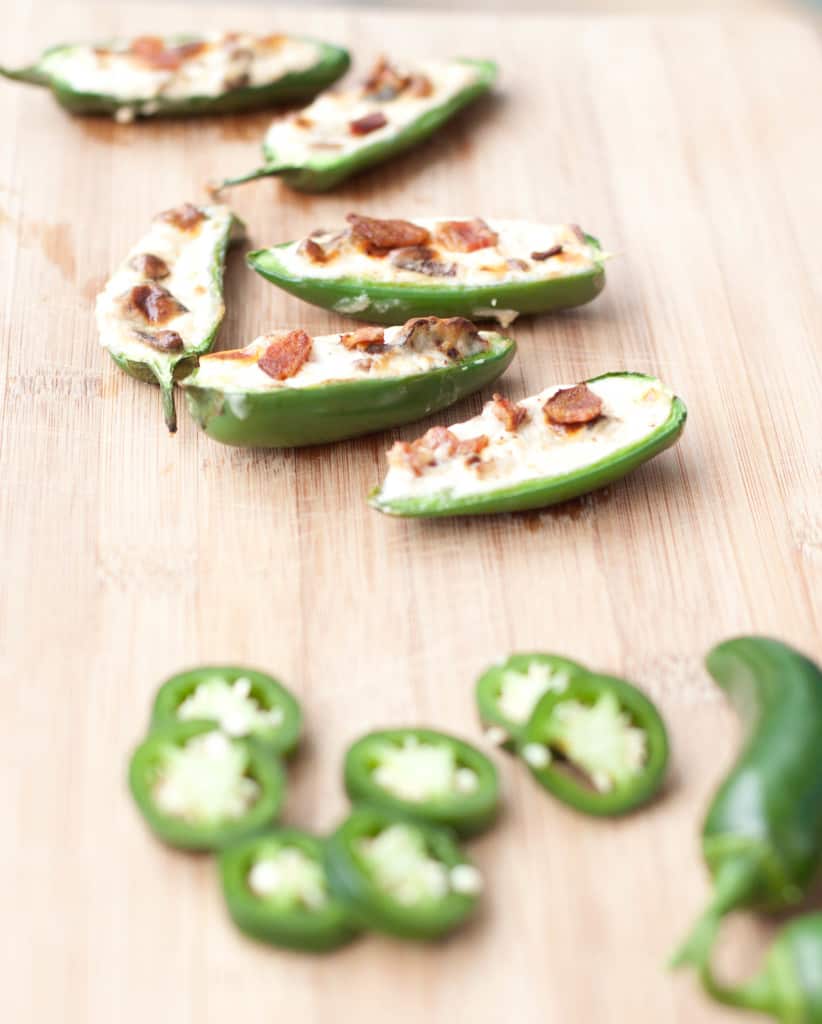 The result: A classic Jalapeno Popper made from scratch with home grown jalapenos and two from scratch cheeses! Jalapeno Poppers From Scratch: Vacation scratch cooking for the win! Now for the next win: my husband becoming an IronMan!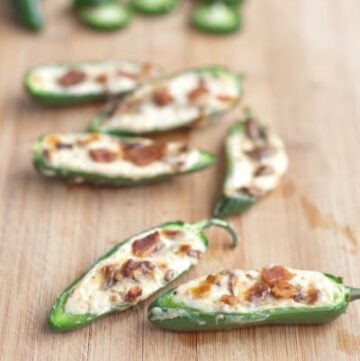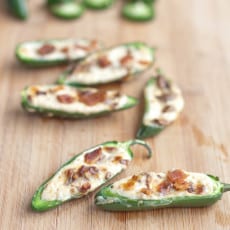 Jalapeño Poppers From Scratch
Garden fresh jalapeños stuffed with bacon and homemade cheeses for Jalapeño Poppers From Scratch!
Print
Pin
Rate
Instructions
Set oven to broil and move rack to top.

Halve jalapenos and then remove seeds with a small spoon.

Mix cheese, salt, chili powder, cayenne, and pepper in a bowl.

Fill halved jalapenos with the cheese mixture and line on a lightly greased baking sheet.

Broil for 4 mins then turn pan and broil another 4 minutes until cheese is bubbly and begins to brown.

Serve and enjoy!