This Garlic Naan From Scratch is an Indian flatbread that is incredibly easy to make and a delicious side to any meal with a sauce to sop up!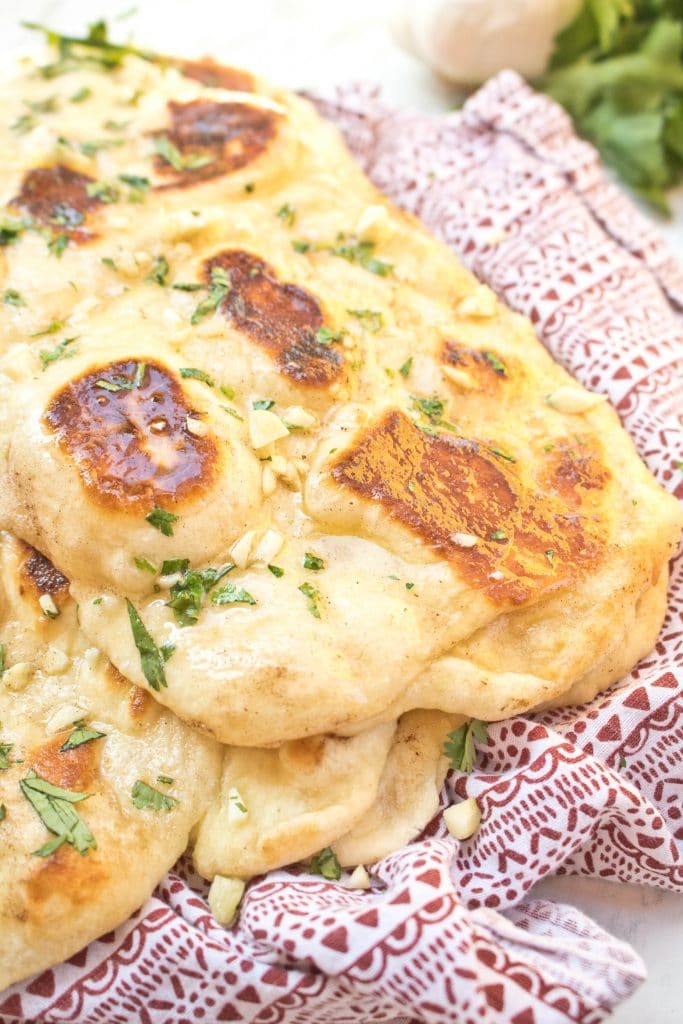 Oh, hey! I'm back after a whirlwind April of girls weekend trips, Easter, and the general controlled chaos of being a working mom of 2 under 3. But the time away made me realize it was high time I finally worked on a recipe I've been wanting to make for a loonngg time.
If you guys know anything about me, it has to be my deep love for all things Bread. It's basically my favorite food group. I would give up sooo many other foods before I'd give up a warm freshly baked kind of any bread. And as we keep making more breads from scratch, that fact is solidified. Especially with this new favorite: Garlic Naan From Scratch!