This delicious Soft Serve Banana Ice Cream with Strawberry Sauce from Scratch is the perfect easy, healthy, sweet treat.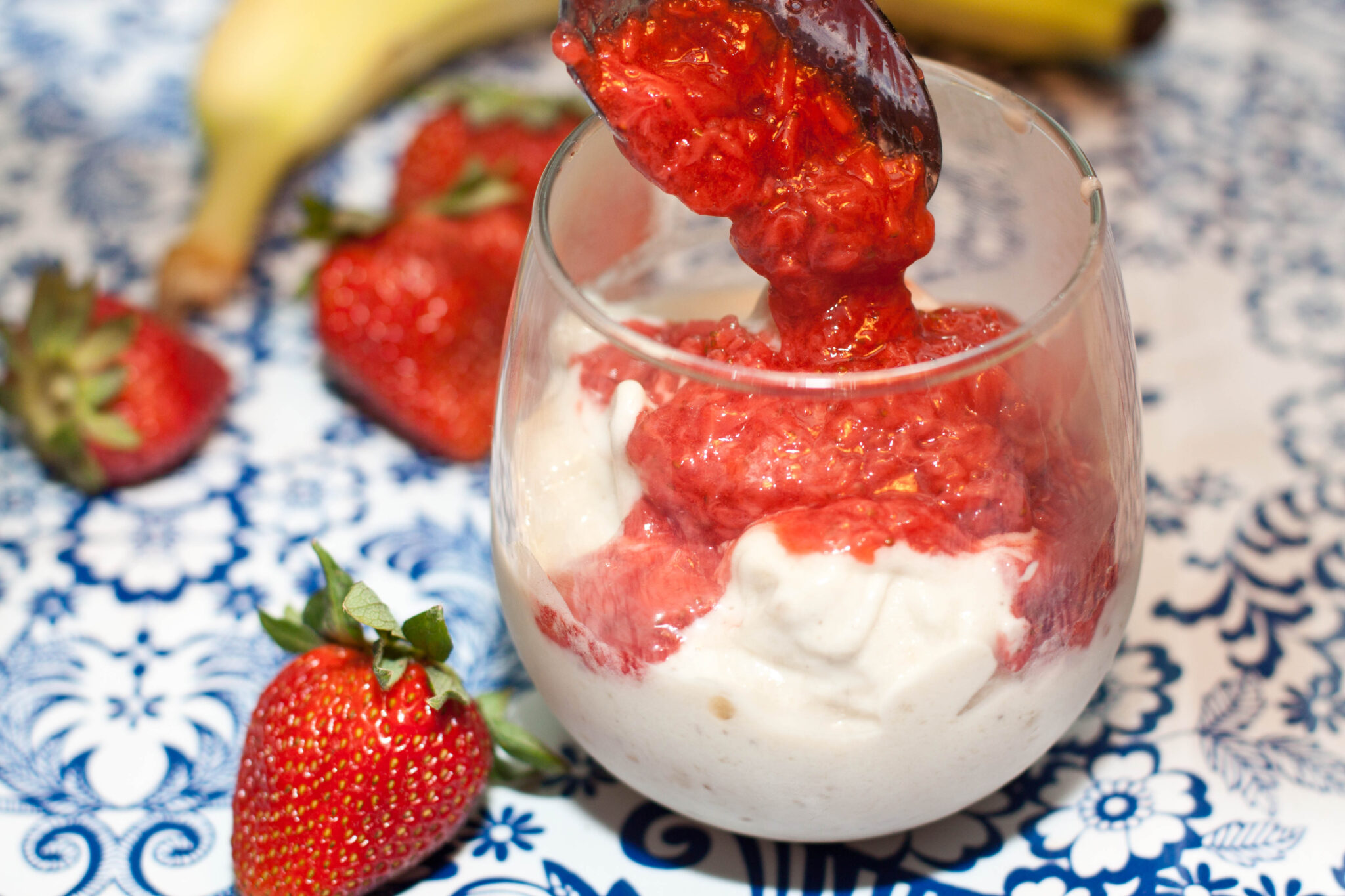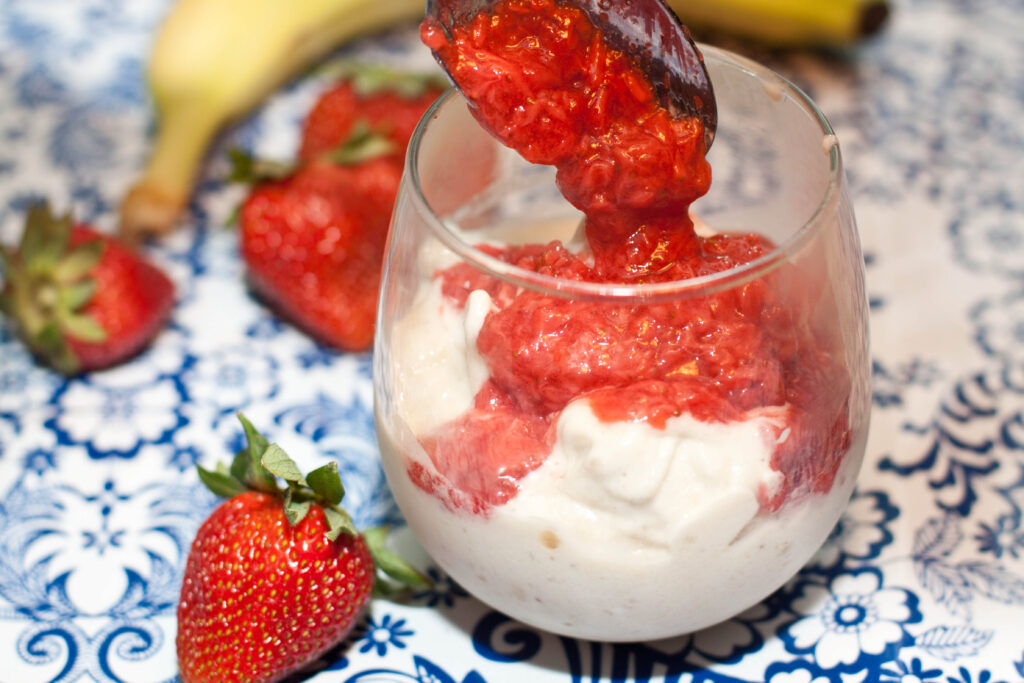 I am so in love with this. I cannot believe A. how easy it is and B. how delicious and healthy it is. This Soft Serve Banana Ice Cream with Strawberry Sauce is a super healthy soft-serve ice cream option!
The first step- cut up some bananas (a great way to use overripe) and add them to the freezer. No problem, because we always have bananas in this house. Then I decided to make a really simple and delicious strawberry sauce to top it with. Because what's more delicious than bananas and strawberries? Not much. Not much at all.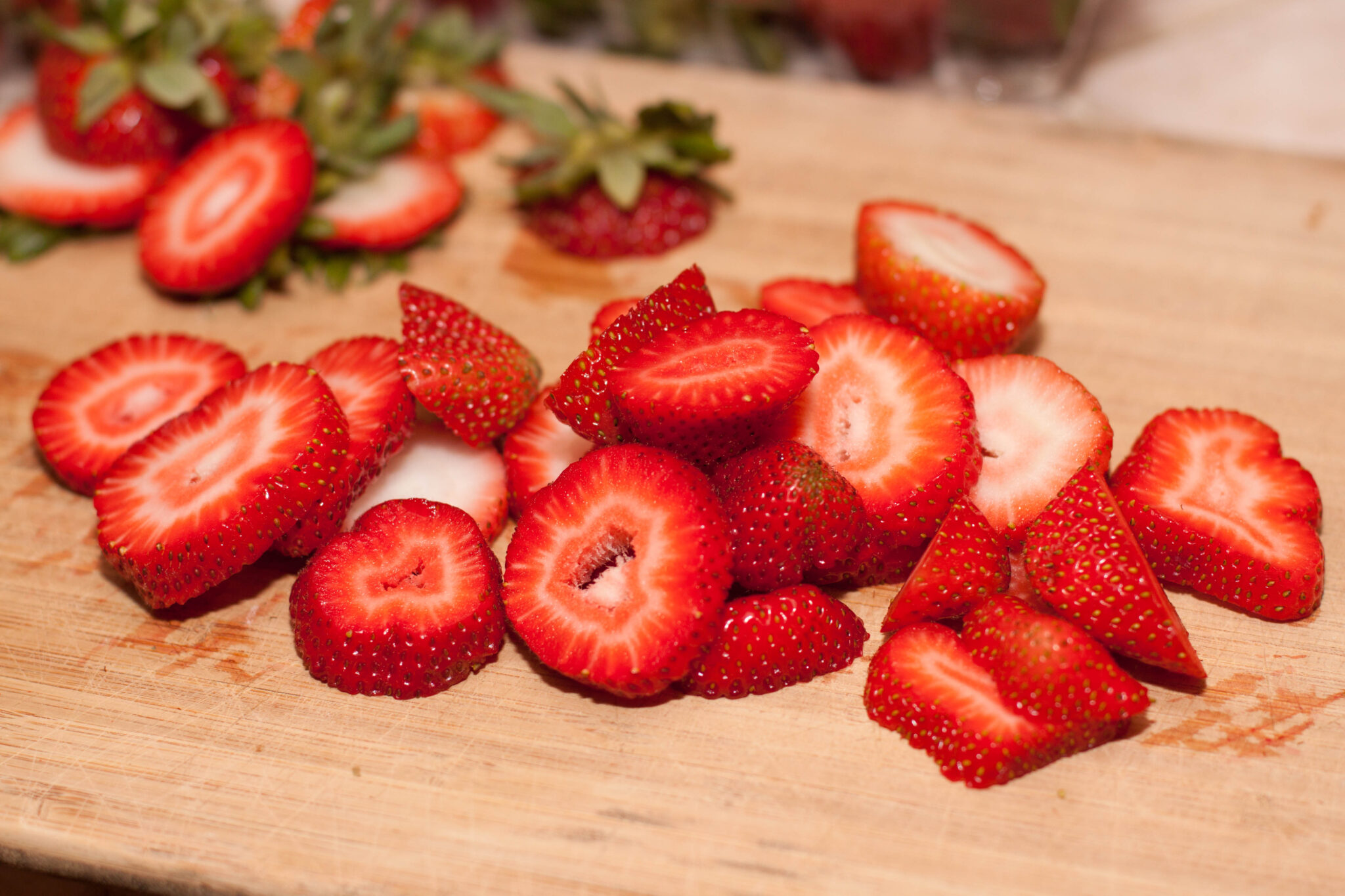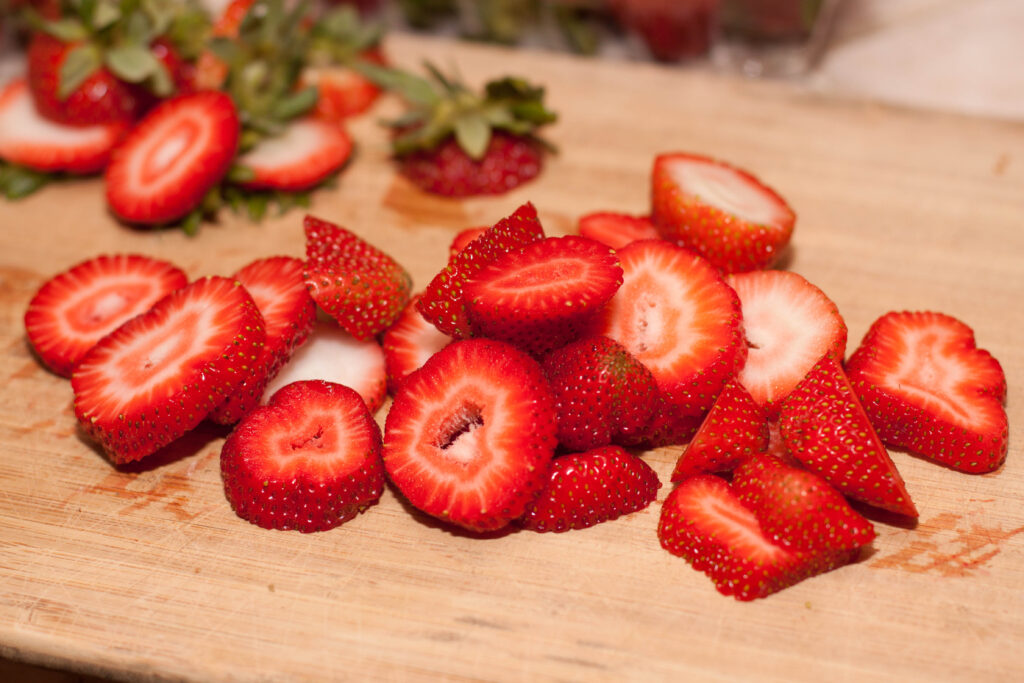 Plus, look at these beautiful strawberries.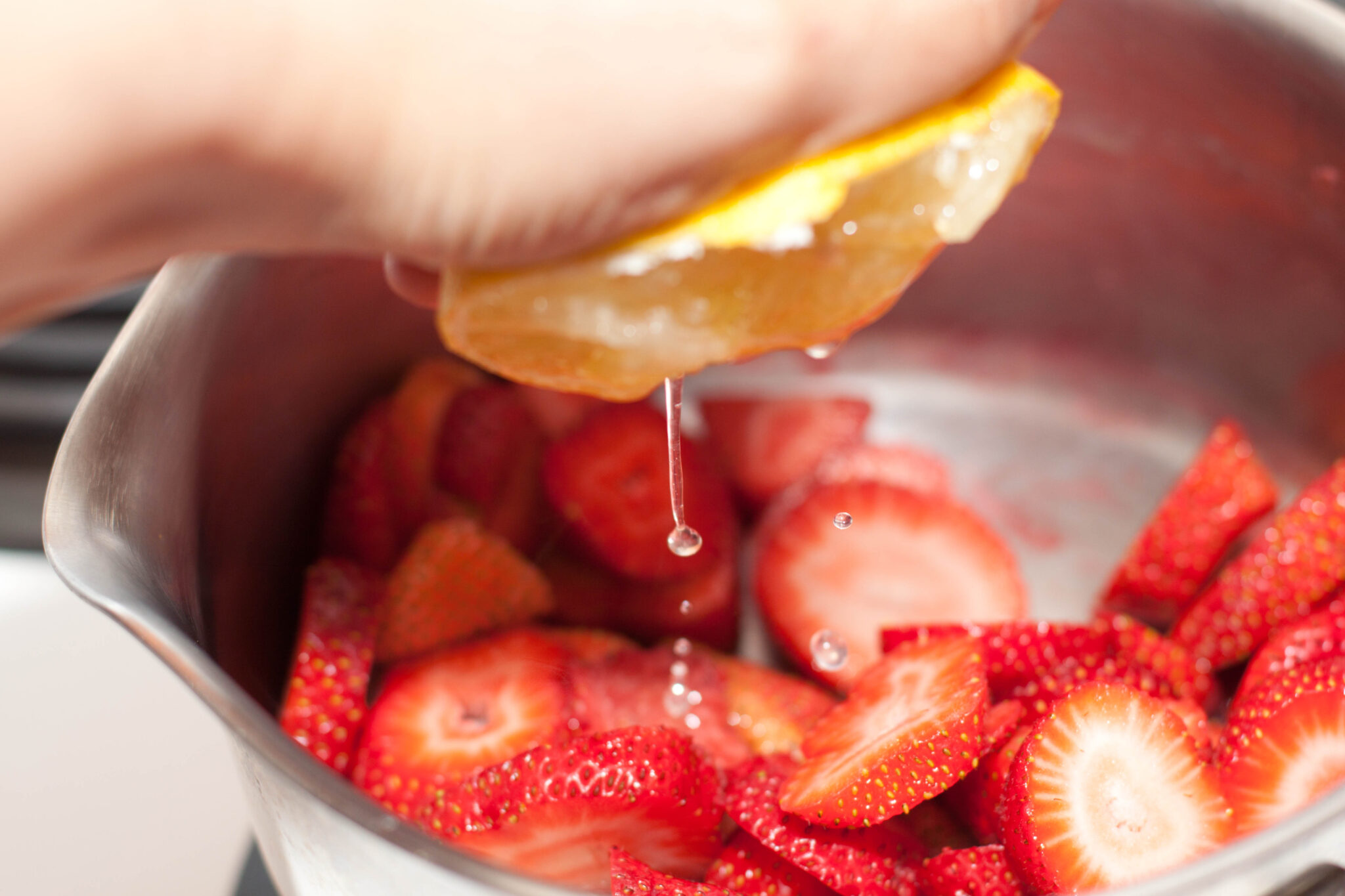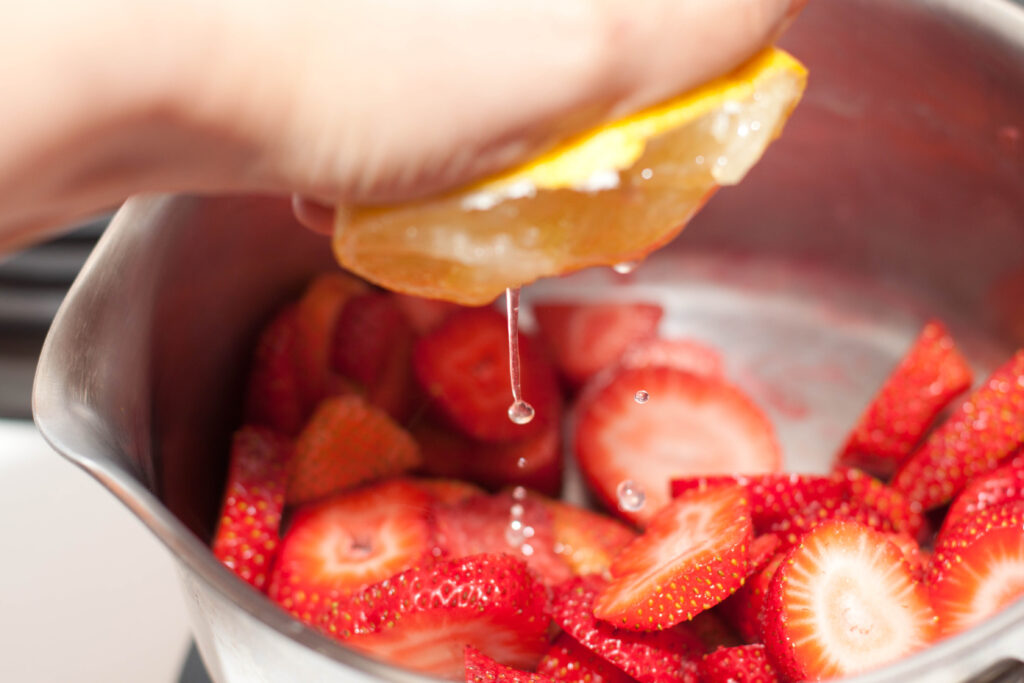 I just tossed them into a small pot and let them simmer away on medium-low with a little bit of fresh squeezed lemon juice and just a touch of honey. I don't think adding more sugar to fruit anything is necessary at all. I let these cook down until nice and soft then I mashed them up until it was as sauce-like as I wanted.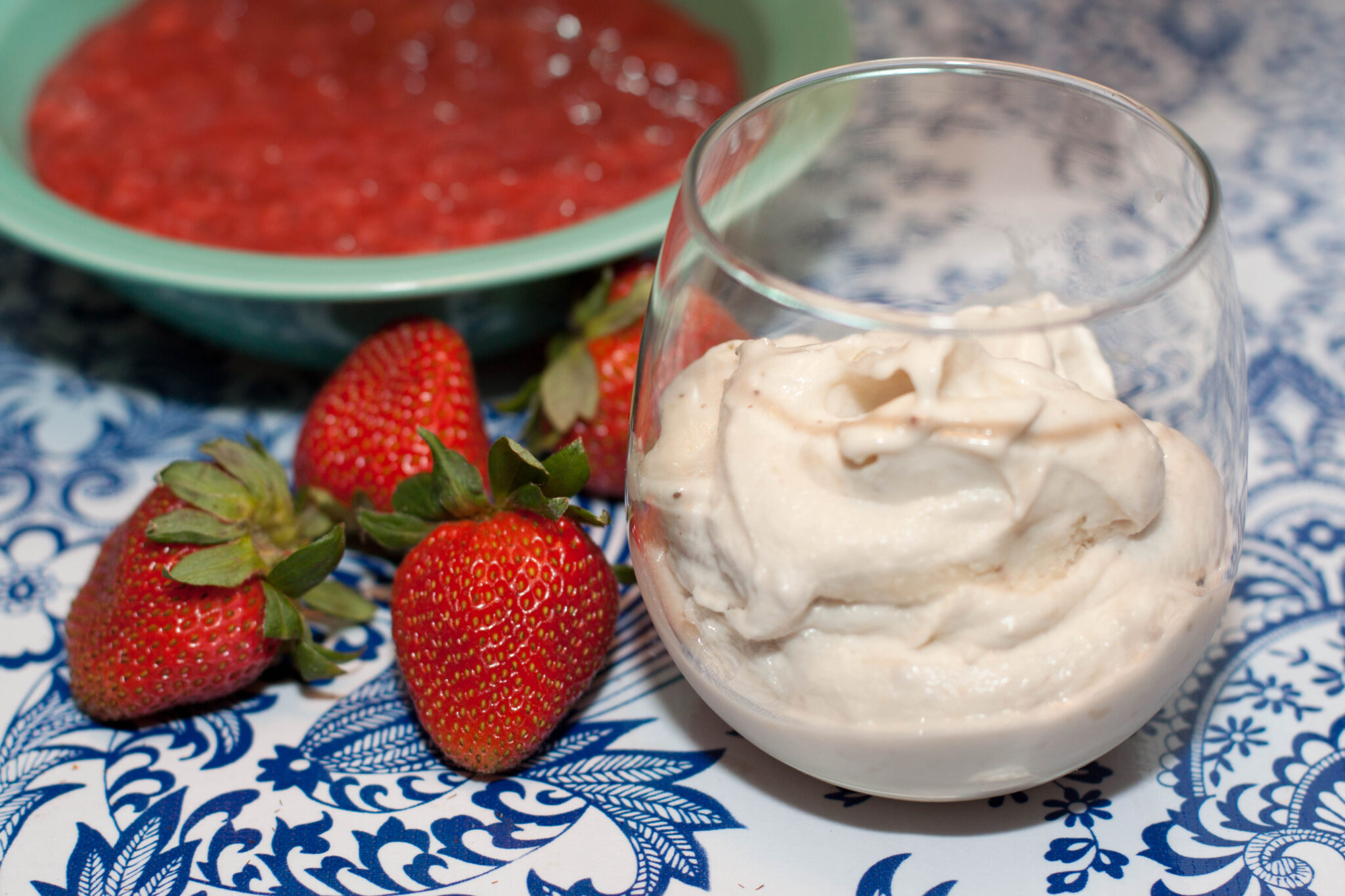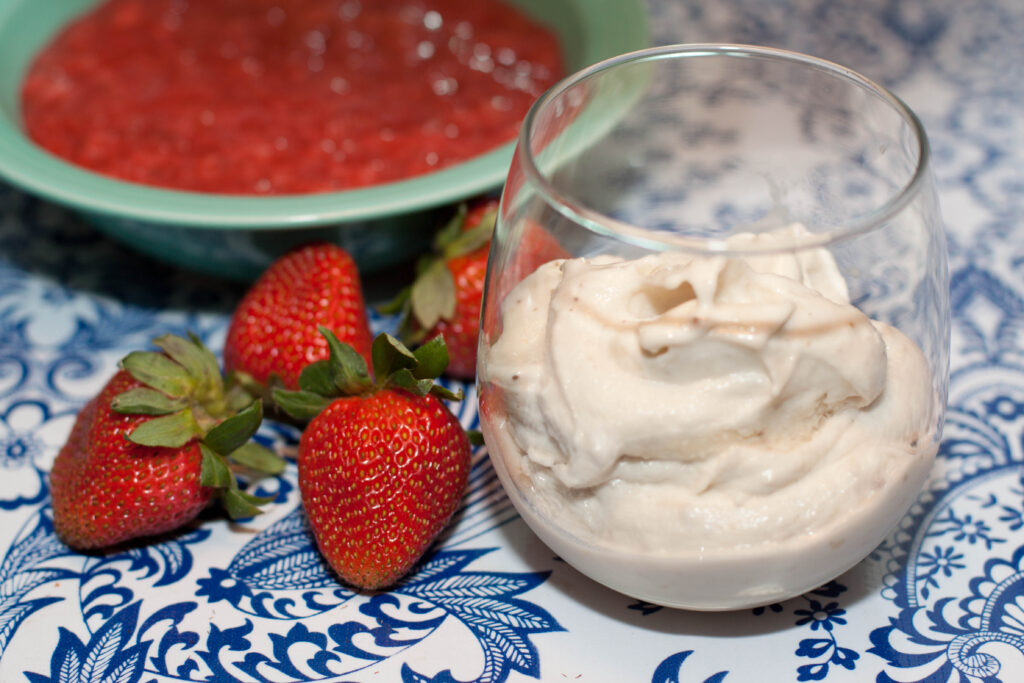 Then I just added the frozen sliced bananas to a food processor and blended them while slowly adding just a little bit of milk as it blended to give it a little added creaminess. And whoa. It's like ice cream without an ice cream maker!
Then to top it off I added just a little of the strawberry sauce…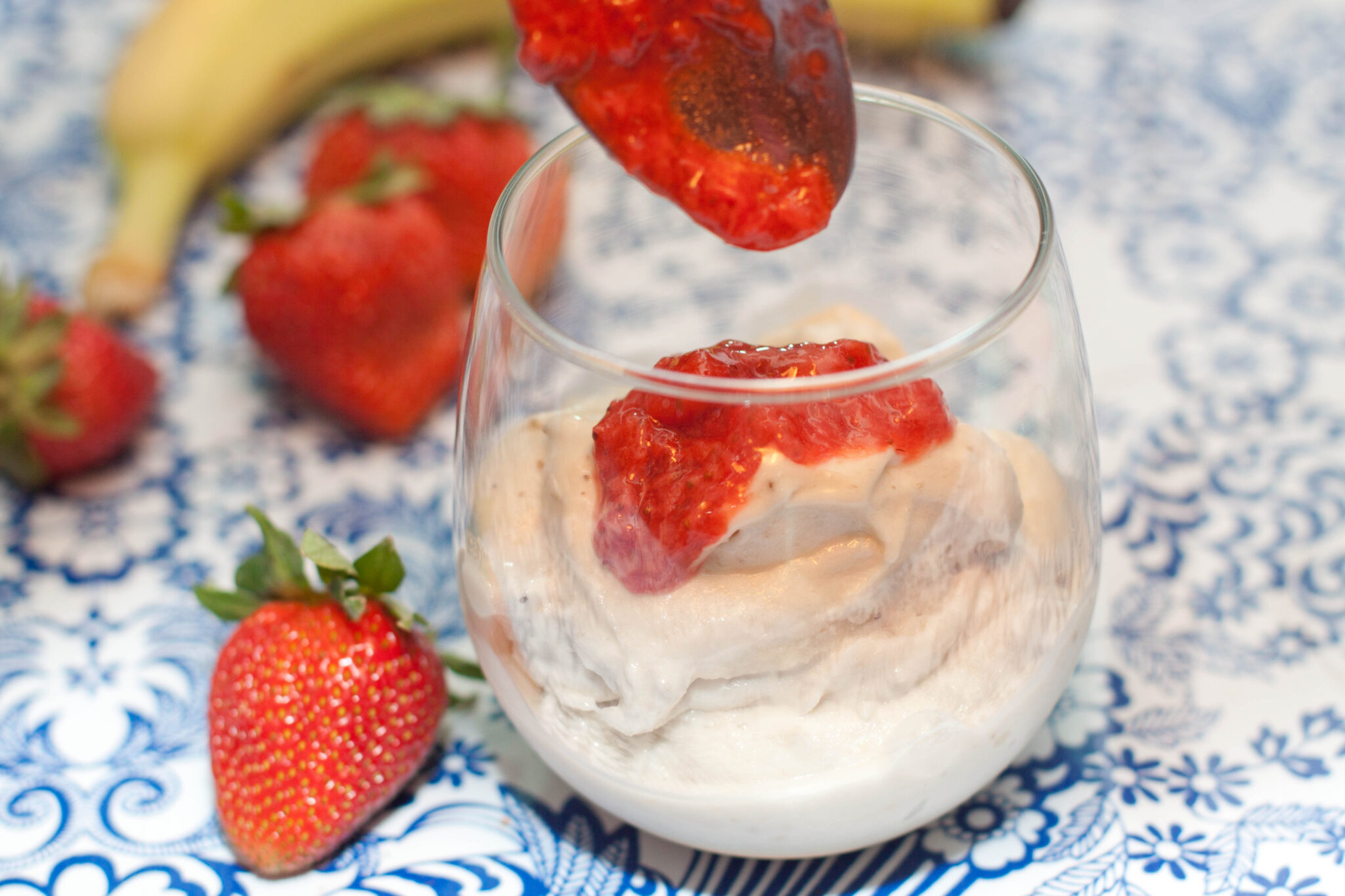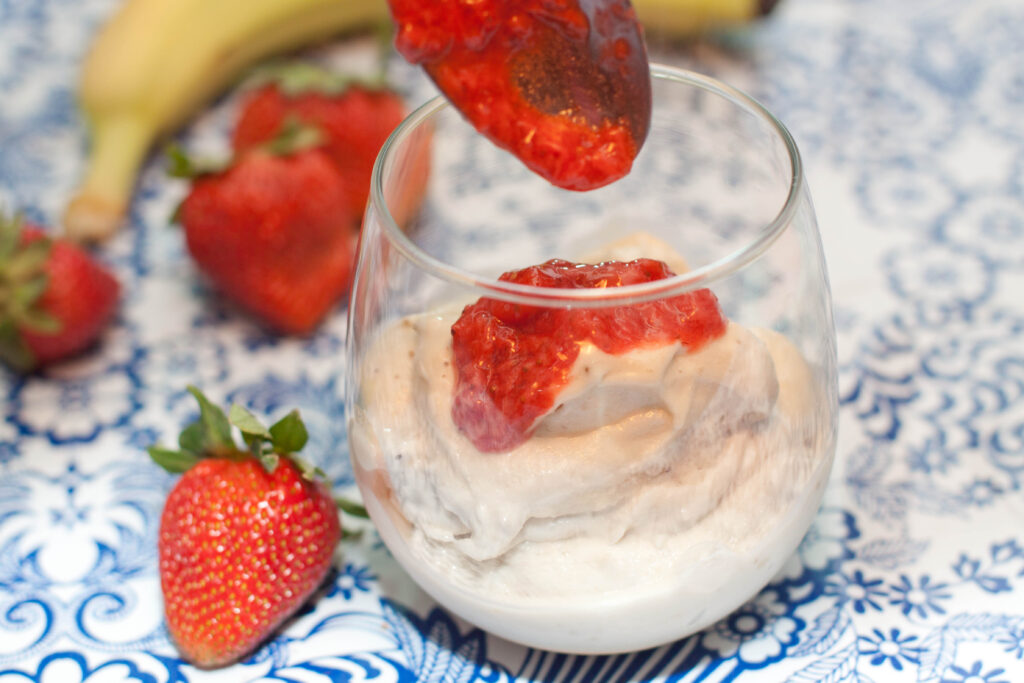 …and a little more…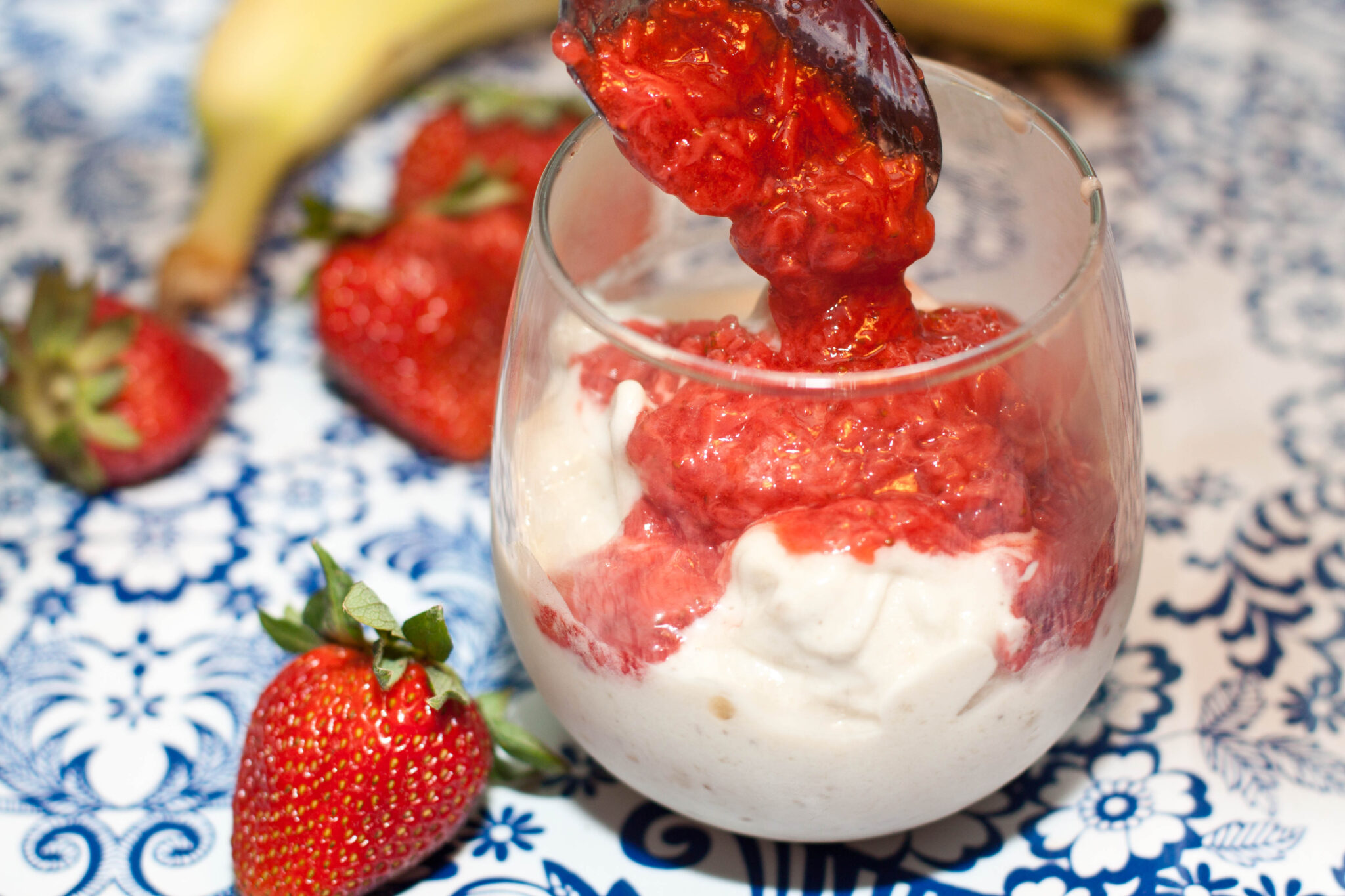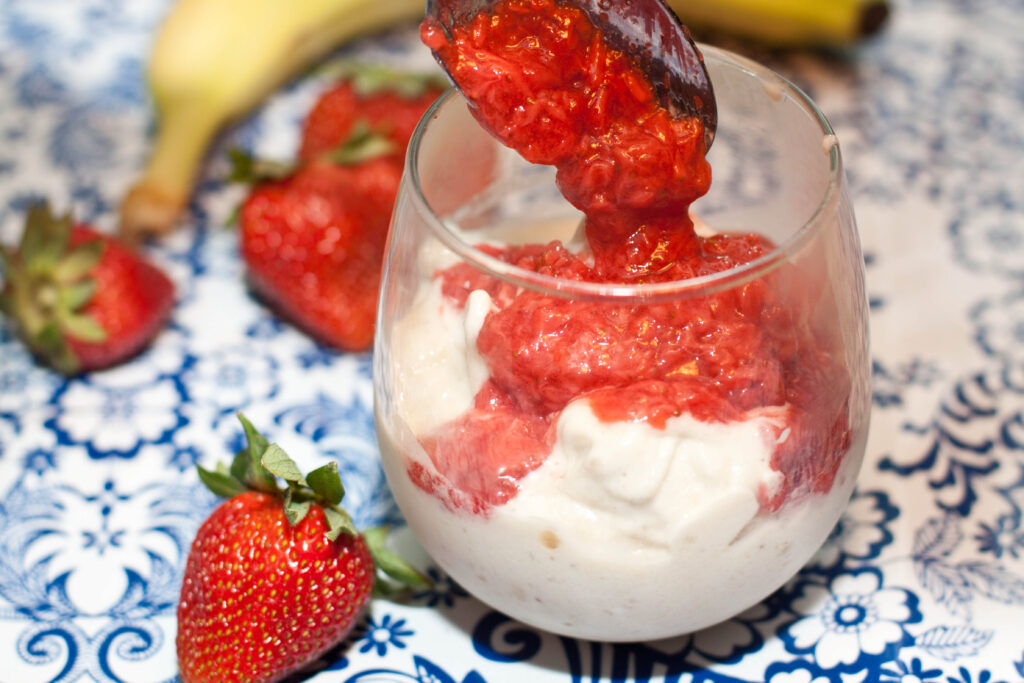 ...Ok, I added a lot.
I was soooo impressed by how much this satisfied an ice cream craving. We'll now be keeping this in our fridge for when either of us needs a little fix- this is an incredibly healthier and equally delicious alternative!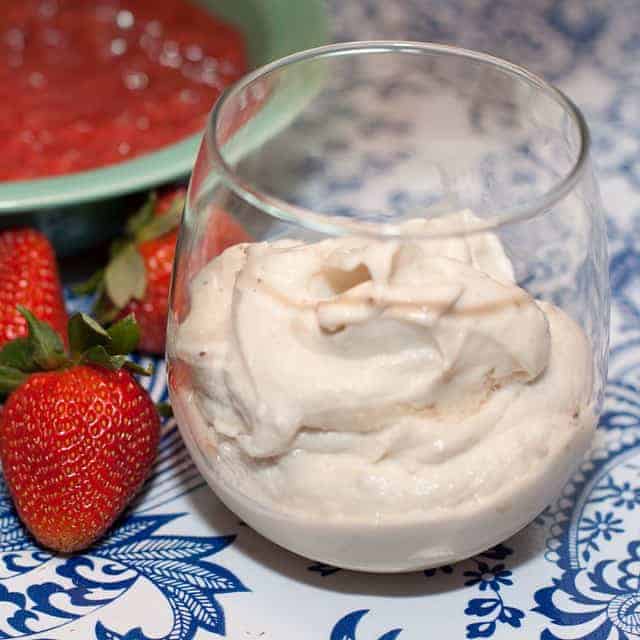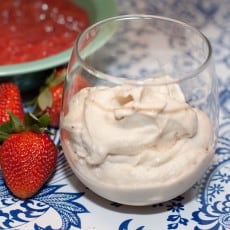 Soft Serve Banana Ice Cream and Strawberry Sauce
Delicious Soft Serve Ice Cream and Strawberry Sauce from Scratch
Print
Pin
Rate
Ingredients
Banana Soft Serve
3

sliced frozen bananas

1/4

cup

milk

skim, 1%, or 2%- whatever you have
Strawberry Sauce
1/2

lb

strawberries

Juice from 1/2 a lemon

1

teaspoon

of honey

optional
Instructions
Slice strawberries and add to a sauce pan. Add lemon juice and honey and cook on medium-low until strawberries are cooked and soft. Mash into a sauce and continue cooking until it is the consistency you want.

In a food processor add frozen banana slices and blend. While blending, slowly add milk until creamy.

Dish and serve with hot strawberry sauce on top!