These Almond Coconut Macaroons are the perfect cookie! They are incredibly easy to make, super delicious and even gluten free!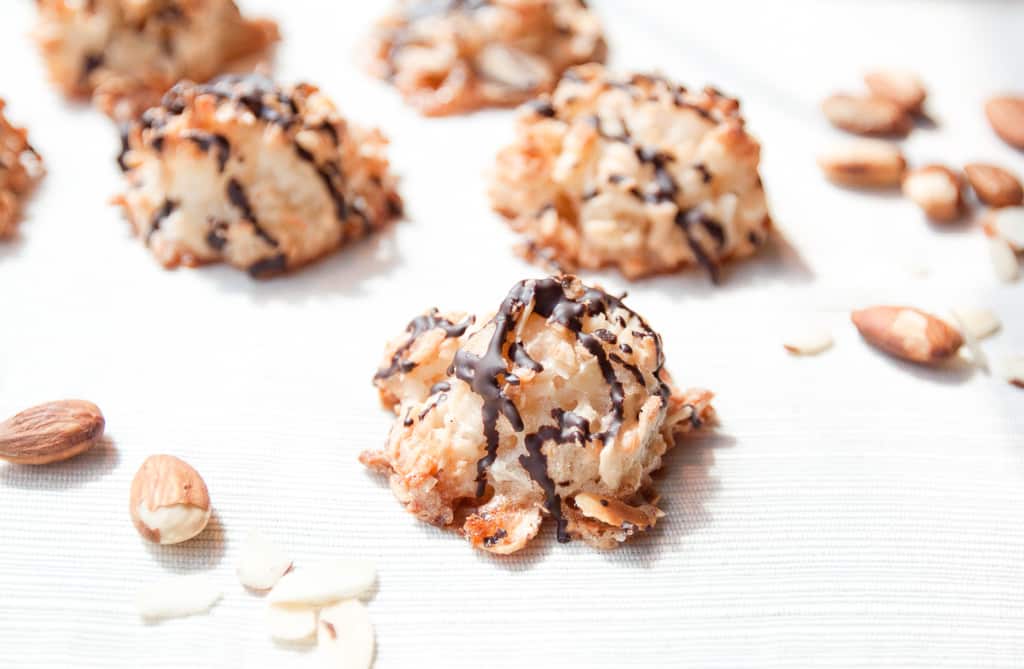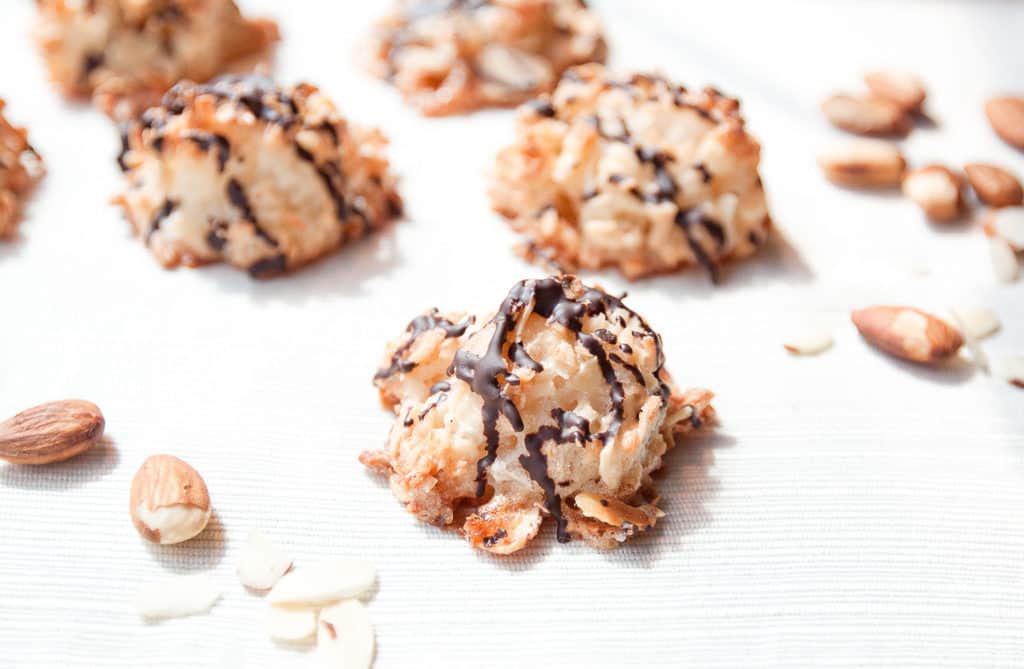 Cookies!! Who doesn't love 'em? Anyone who tells you, "nah, I'm not really a cookie fan," don't trust them. These little Almond Coconut Macaroons are one of my favorite cookies to make because they are soooo easy, delicious, and just happen to be gluten free!
I made these for an Easter dinner while my handsome husband was making some of his secret family Puff Pastries.
These are sooo easy. All you need to do is just a mix of all of the ingredients and then plop them onto parchment paper and bake 'em.
You don't get much easier than that. They were totally delicious just like this (notice the empty spot in the lower right…), but I had some baking chocolate, so I figured that you can never go wrong with a little chocolate drizzle.
Not a ton of chocolate, just a drizzle. Mainly because my macaroons weren't quite round so half dipped would have looked a little funny.
Boom. Almond Coconut Macaroons. Coconut-y, almond-y, crumbly, with just the perfect touch of chocolate.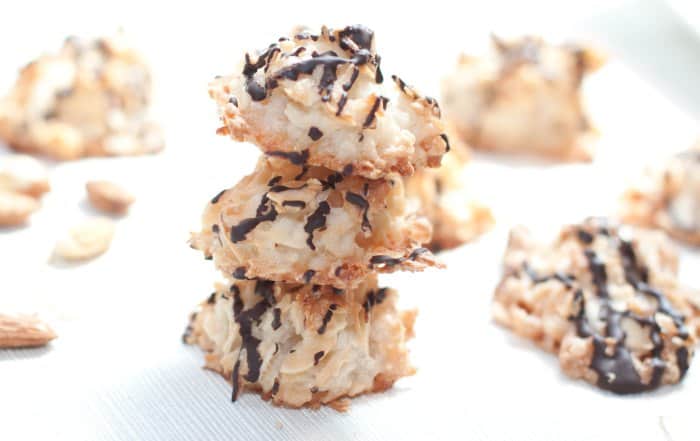 Just look at how cute they are!
I doubled the recipe so we'd have plenty to bring to our party.
Meanwhile, my studly husband just whipped these up. Puff pastries from scratch filled with a whipped cream and topped with a chocolate sauce >swoon< I'm totally a husband lottery jackpot winner!
Enjoy!