When you're not in a chocolate mood, these White Chocolate Blondies From Scratch are the perfect soft and chewy alternative!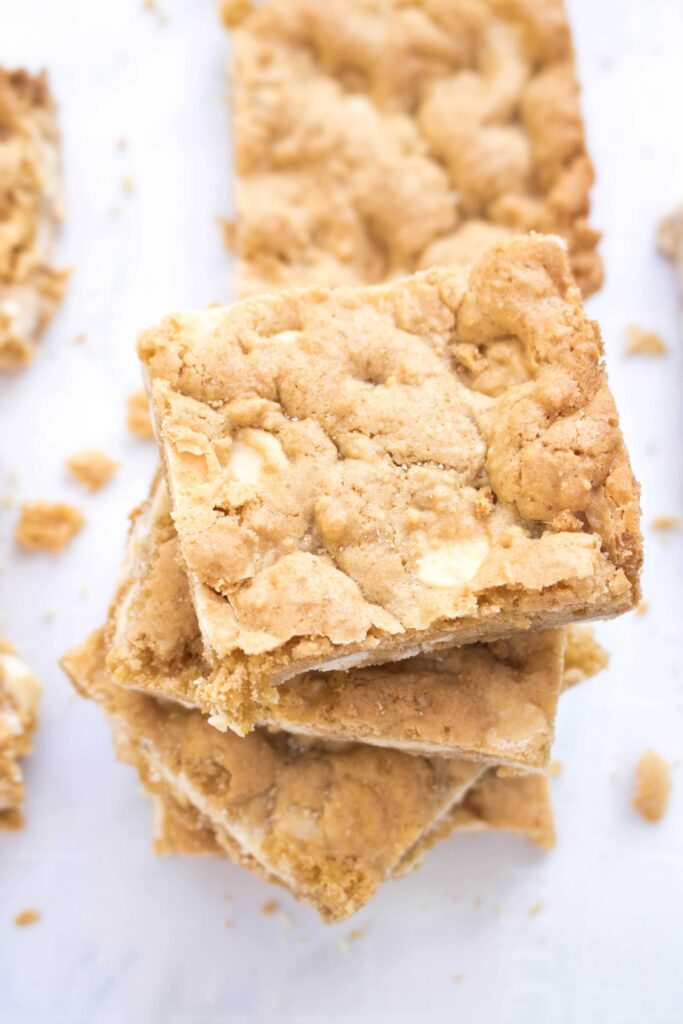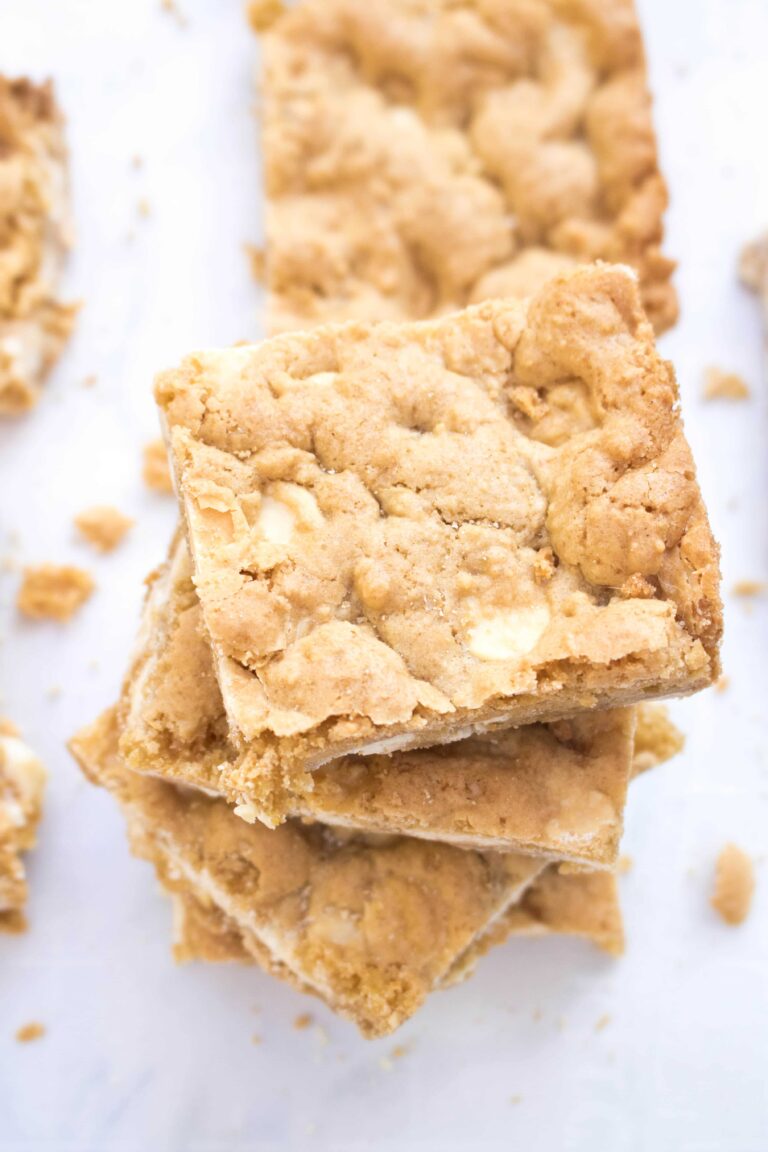 Anyone who knows me knows that I can easily turn my head to any cookie, cake, or ice cream. Now cheese, popcorn, or anything salty and crunchy, it's a whole different story. But these White Chocolate Blondies from scratch are the exception... I ate one. And a second. Then I questioned everything I knew about myself as I thought about grabbing a third (spoiler, I had a third).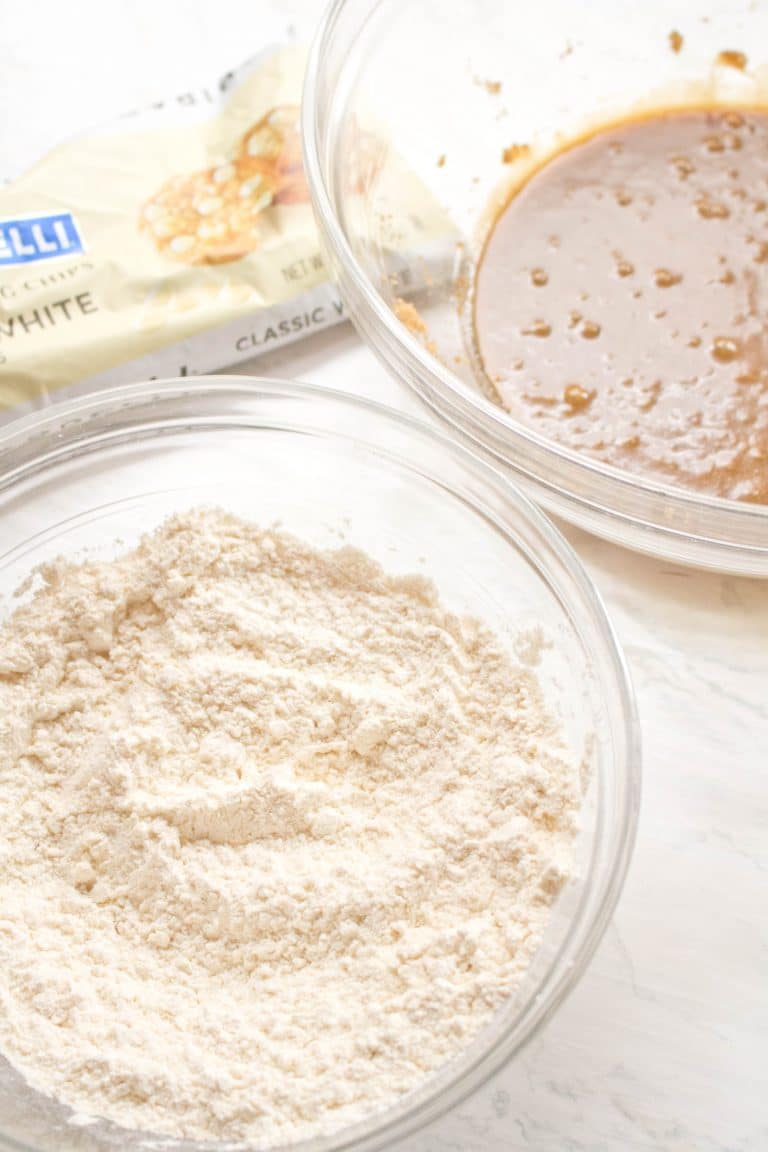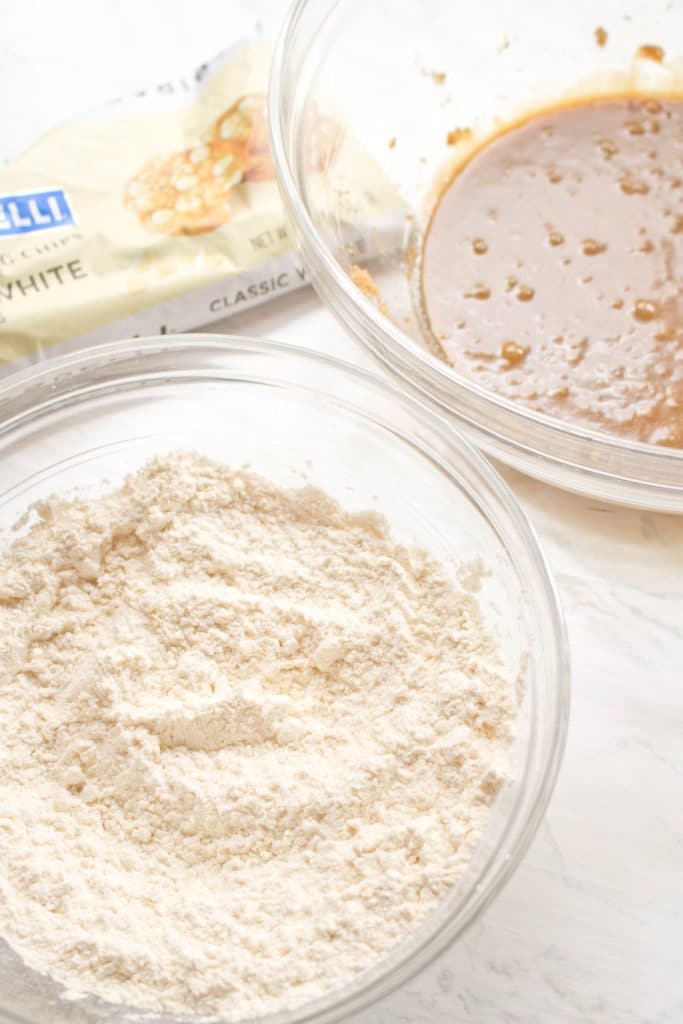 To make matters worse, not only are these White Chocolate Blondies easy to make, but I had to make them multiple times to perfect the recipe. Which meant multiple batches. Which meant multiple taste testings. Which ultimately meant so. Much. Deliciousness...
What Is a Blondie?
It's basically the opposite flavors of a traditional brownie but with the same base of:
Now what makes blondies different:
Brown sugar - for a deeper richer, molasses/butterscotch like flavor. And oh hey, did you know you can make your own brown sugar??
Baking powder
Corn starch - the secret to making your blondies stay soft and chewy!
And instead of chocolate chips, I add white chocolate chips!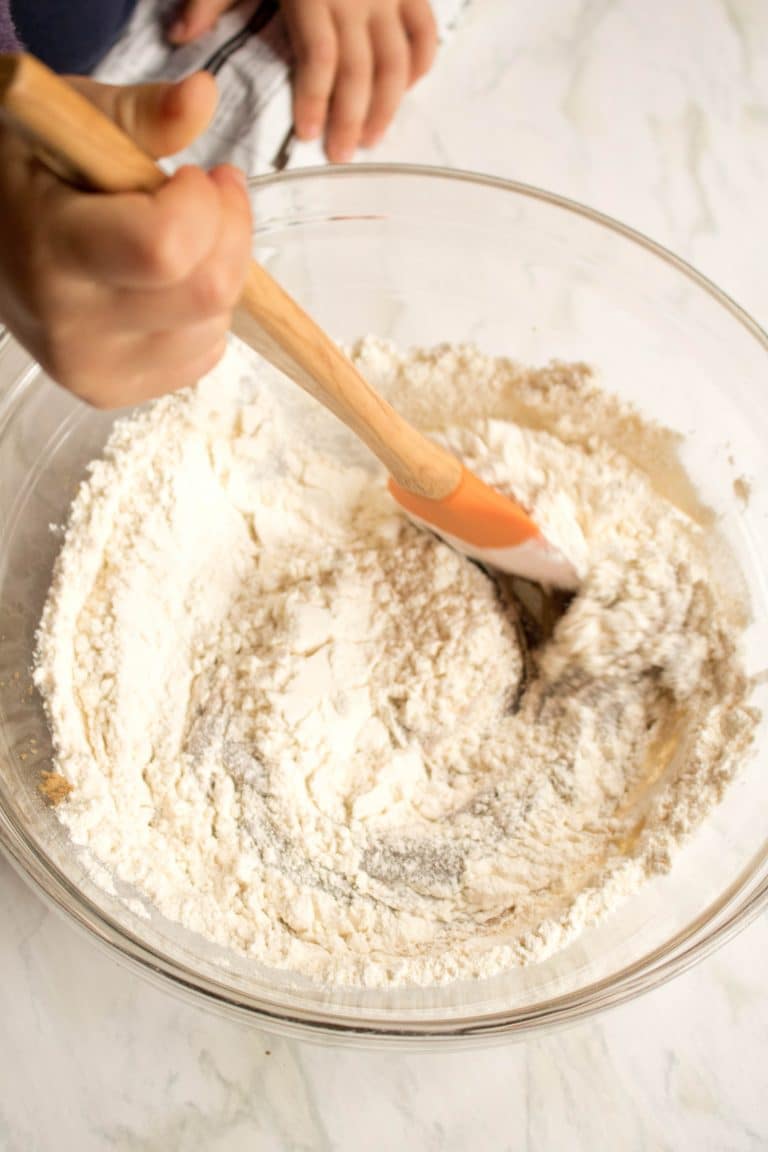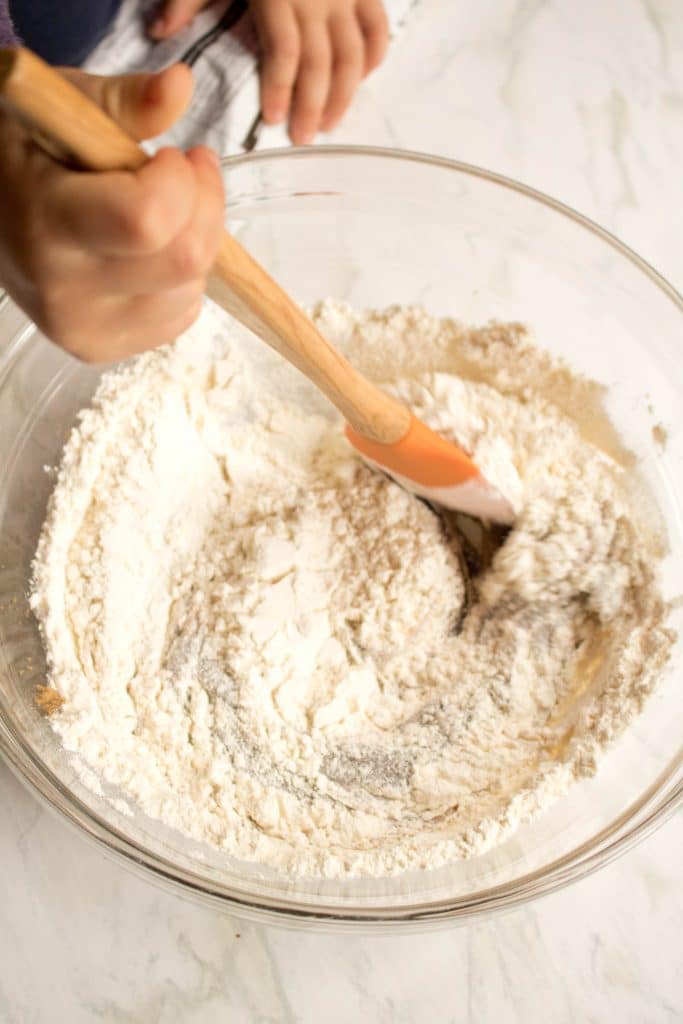 I said easy, right? For real, like so easy that my (almost) three year old helped me make them.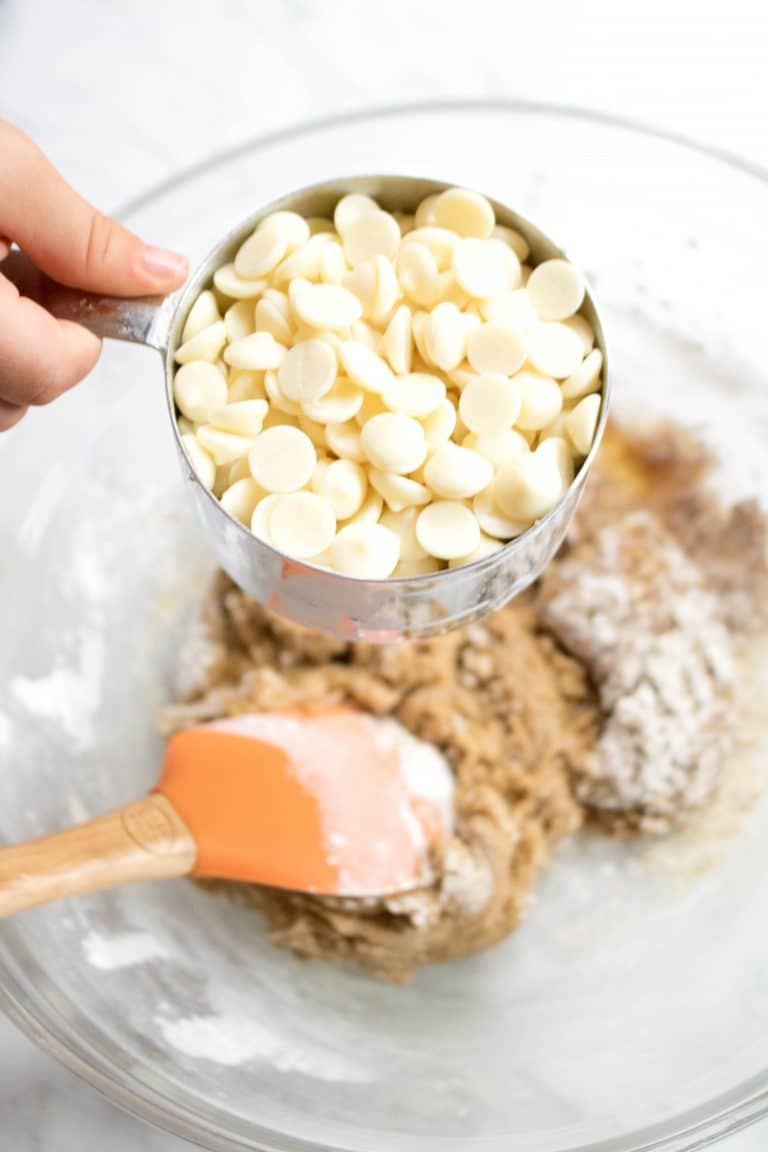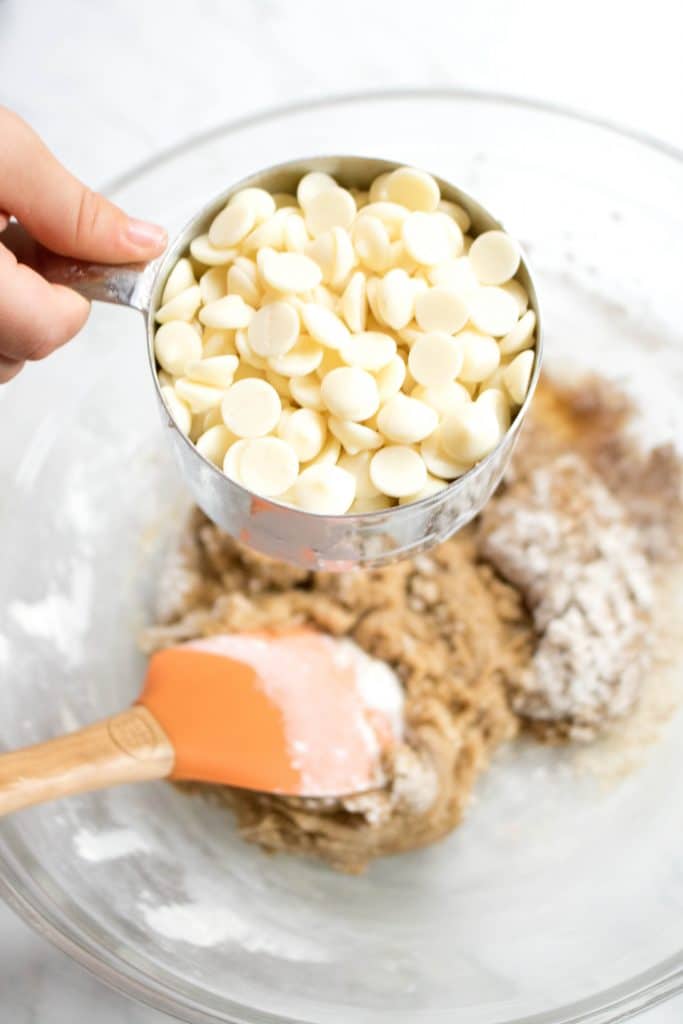 Her favorite part of course was adding the white chocolate chips, because her dad taught her (rightfully so) that anytime you add chips you need to taste test!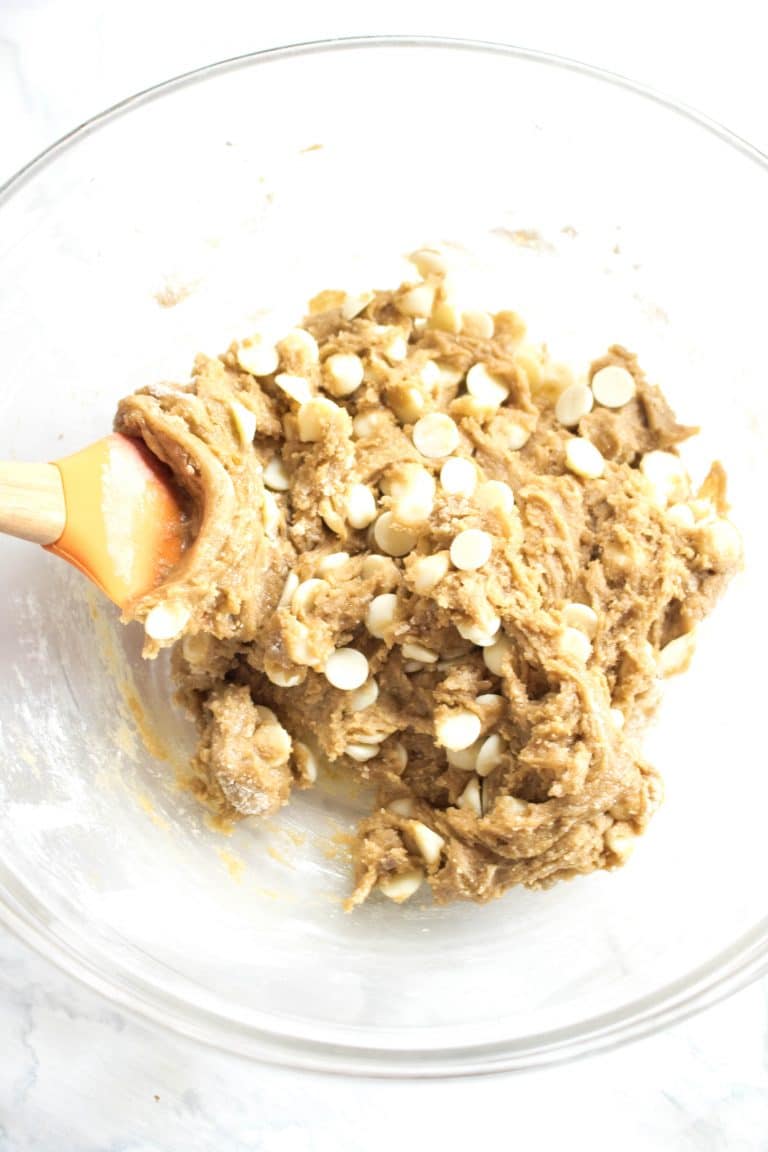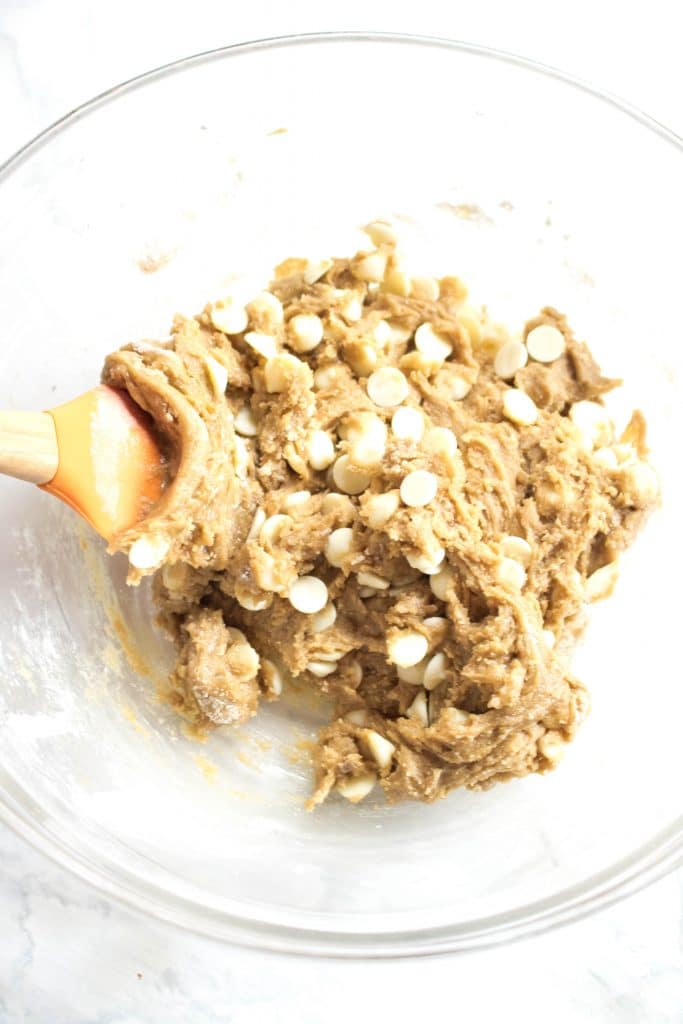 Once you put together your dough it'll be thick, sticky, and you may not think there's enough to fill the 8X8 pan. While you're spreading it, it'll feel like there's not enough, but trust me, there will be, just keep spreading it.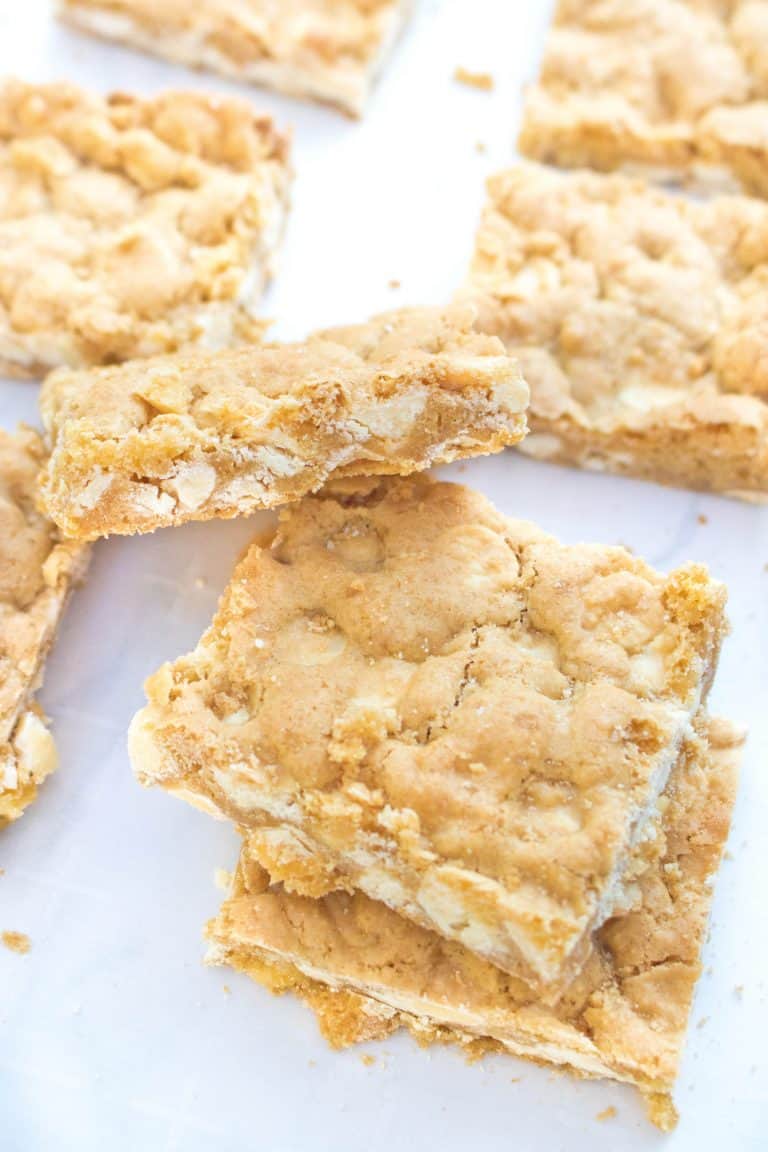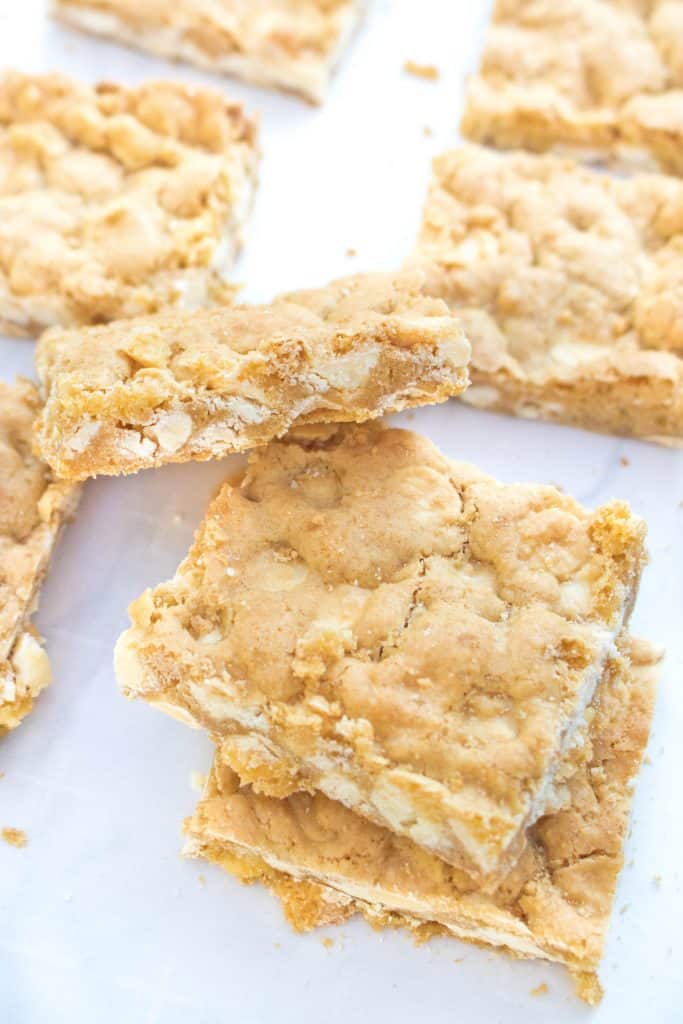 Baked for 25-30 minute and when they're done they're soft and chewy. Emphasis on the chewy. And with the amount of butter and sugar in these delicious bars, you want them thin. Plus, the white chocolate ratio when they're this thin is spot onnnn.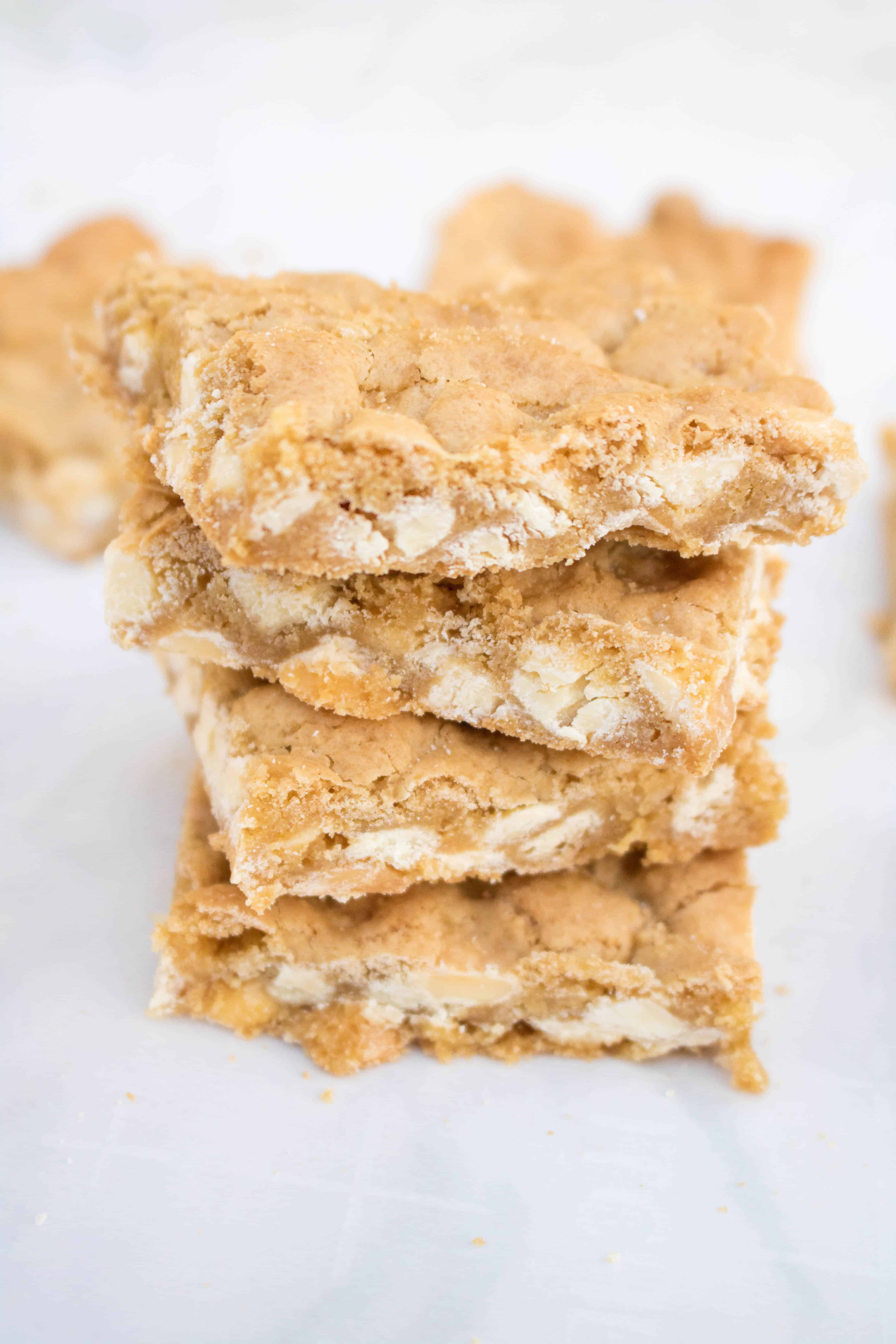 Do blondes have more fun? Oooh groaann, I know, I know. I couldn't help myself. But truly, yes. When it comes to brownies, when you go blonde and add white chocolate chips, these White Chocolate Blondies From Scratch are in my book!
You Also Might Like:
Enjoy! As always, if you make this recipe or any of my others, I love to hear what you think! Leave a comment below, email me, or you can find me on Facebook, Instagram, and Pinterest!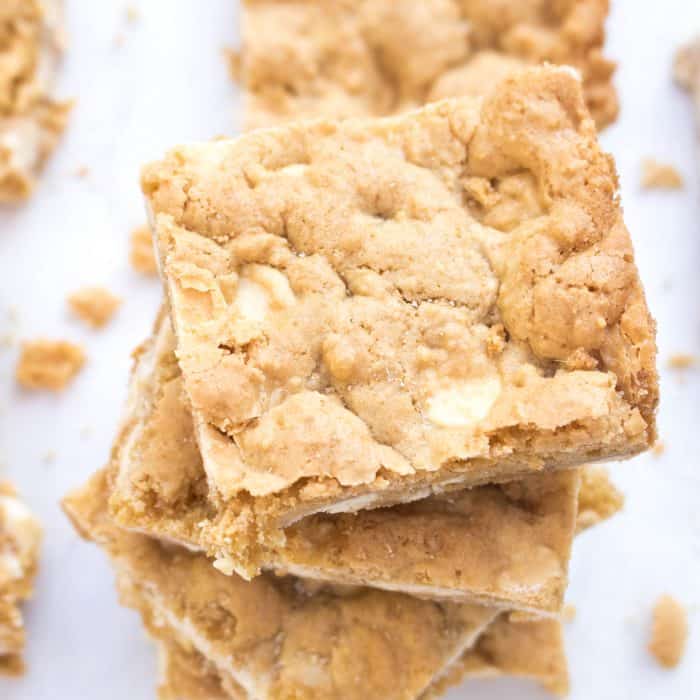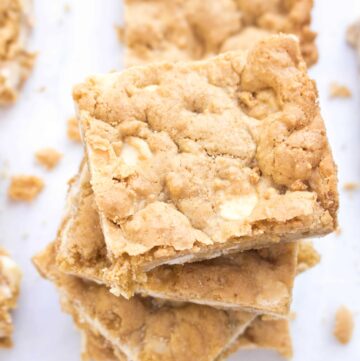 White Chocolate Blondies From Scratch
When you're not in a chocolate mood, these White Chocolate Blondies From Scratch are the perfect soft and chewy alternative.

Print
Pin
Rate
Ingredients
1

cup

flour

1/2

teaspoon

baking powder

1 1/2

teaspoons

corn starch

1/2

teaspoon

kosher salt

1

cup

packed light brown sugar

(dark will add a richer deeper more molasses flavor)

1/3

cup

melted salted butter

2

teaspoons

vanilla extract

1

large egg

1 1/2

cups

white chocolate chips
Instructions
Pre-heat oven to 350 degrees. Generously grease an 8X8 baking pan with melted butter or cooking spray. Or line it with aluminum foil.

Mix flour, baking powder, corn starch, and salt in a medium sized bowl.

In a large bowl, mix butter, brown sugar and vanilla. Add egg (make sure your butter isn't too hot still so it doesn't start to cook the egg) and stir until combined.

Add flour mixture to egg and sugar mixture and stir until just combined.

Fold in white chocolate chips.

Add to baking pan. It will be a very thin layer. You may think you don't have a enough batter - you do! Just spread it very thin.

Bake for 24-30 minutes until edges begin to slightly brown.

Cool, cut and store in an air tight container up to a week.