Just three simple ingredients and a blender and you can make your own, Peanut Butter Banana Soft Serve ice cream! It's creamy, it's peanut butter packed, but it's the lower fat, healthier ice cream alternative!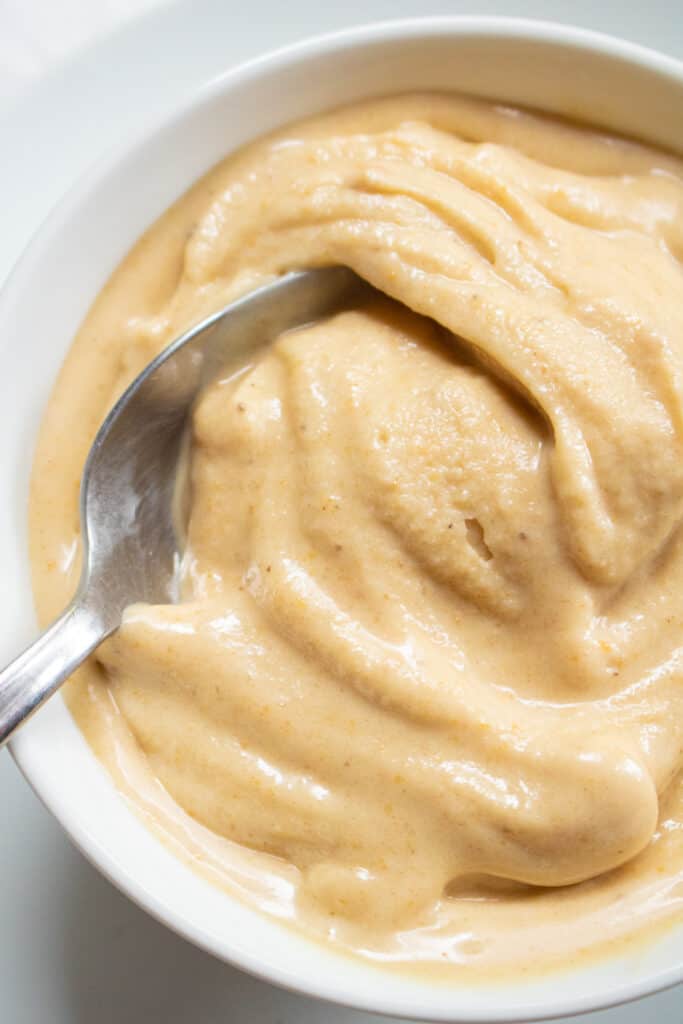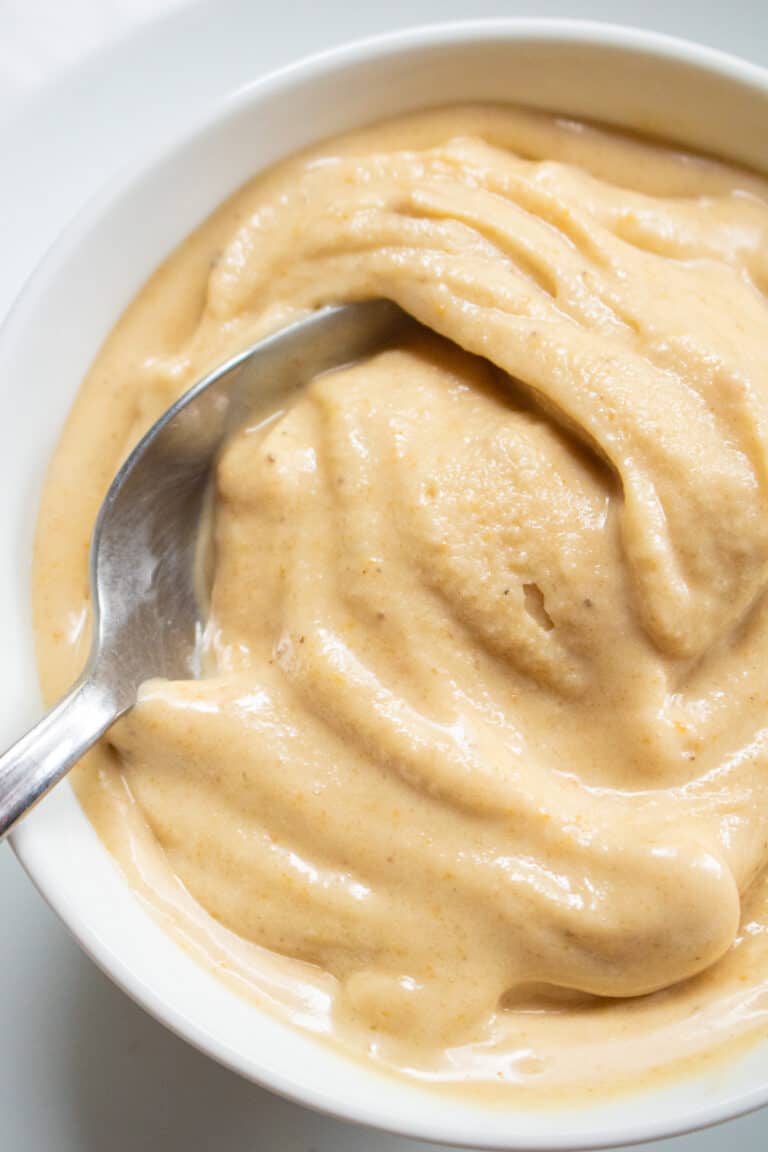 Whoa. Like seriously whoa. It's so hot out. This means one of our easiest, fastest, creamiest, cooling summer treats is coming out! This Peanut Butter Banana Soft Serve ice cream is our go-to quick frosty treat!
Ingredients Needed
Three. Tres. Tre. That's all that's needed for this easy soft serve ice cream!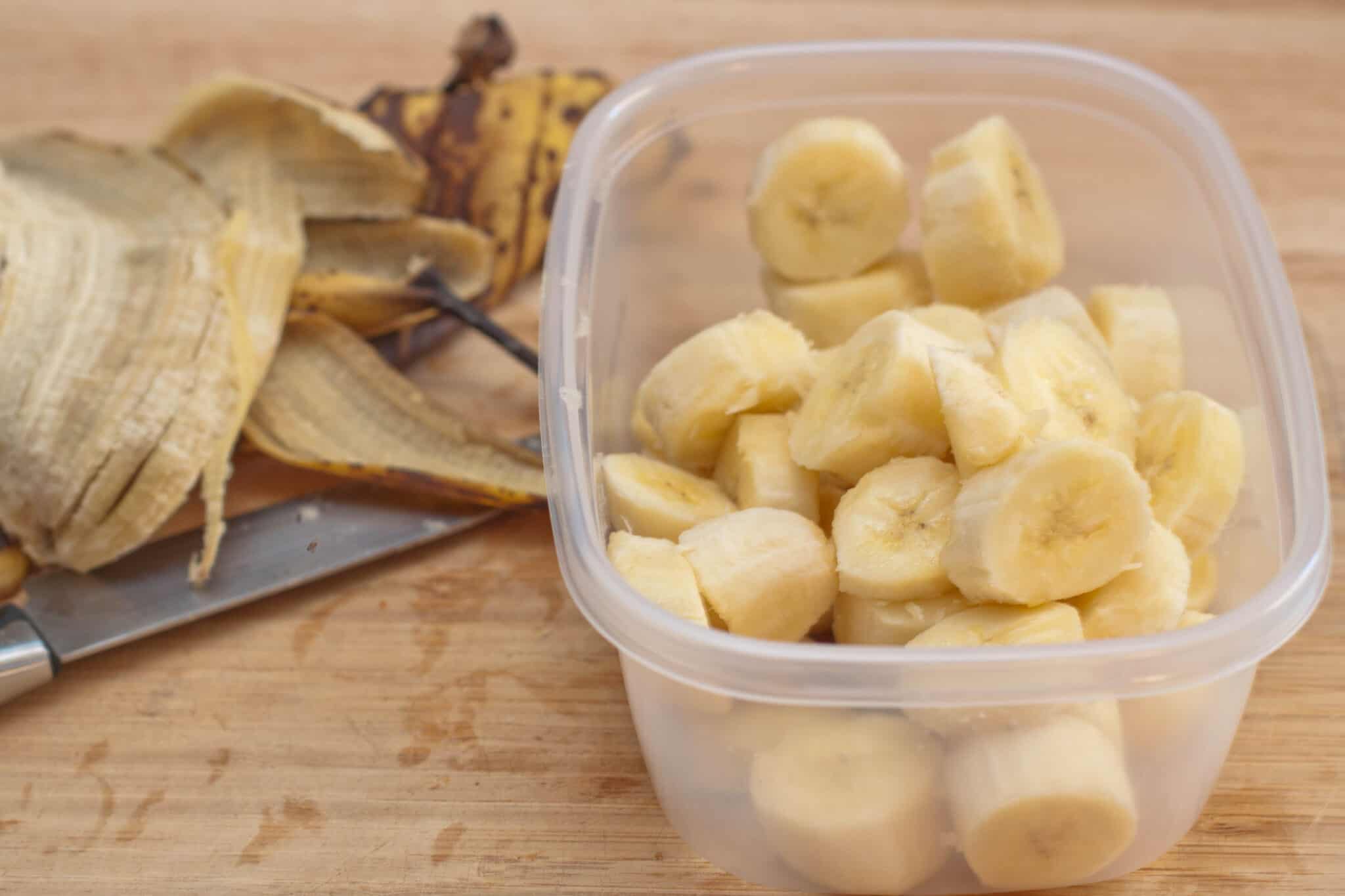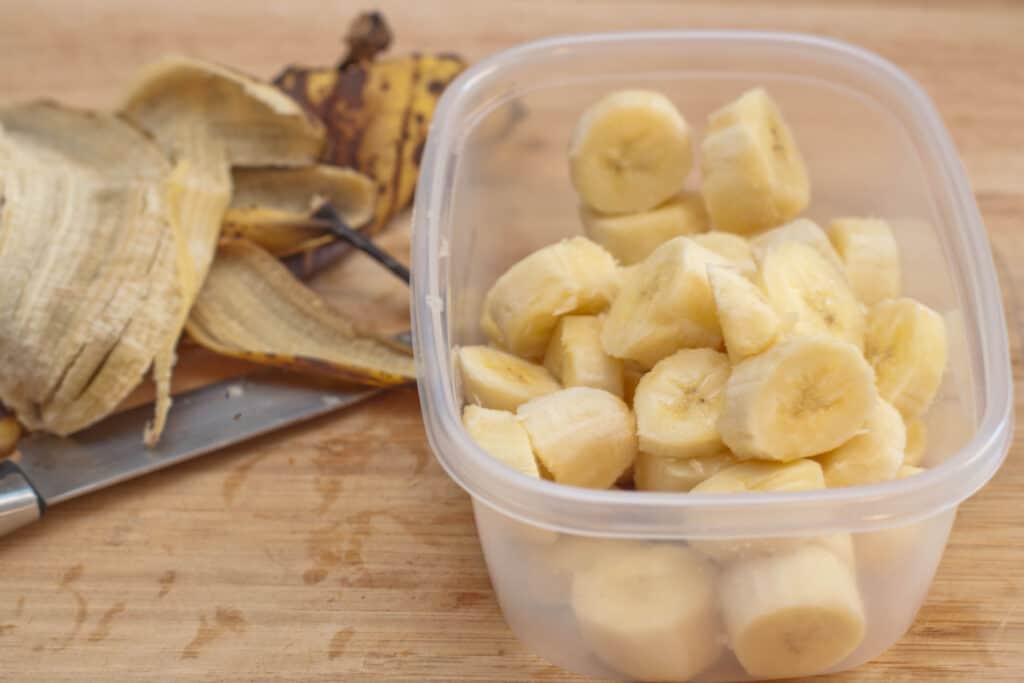 Frozen Bananas - We always have bananas in our house (I literally eat one every single day), and we often have bananas turn brown because in our attempt to always have bananas in the house, it happens. And so we also always have frozen bananas in the freezer.
I like to slice the and then add them to a Tupperware, but you could also freeze them whole. This post will give you the run down to use those frozen whole bananas.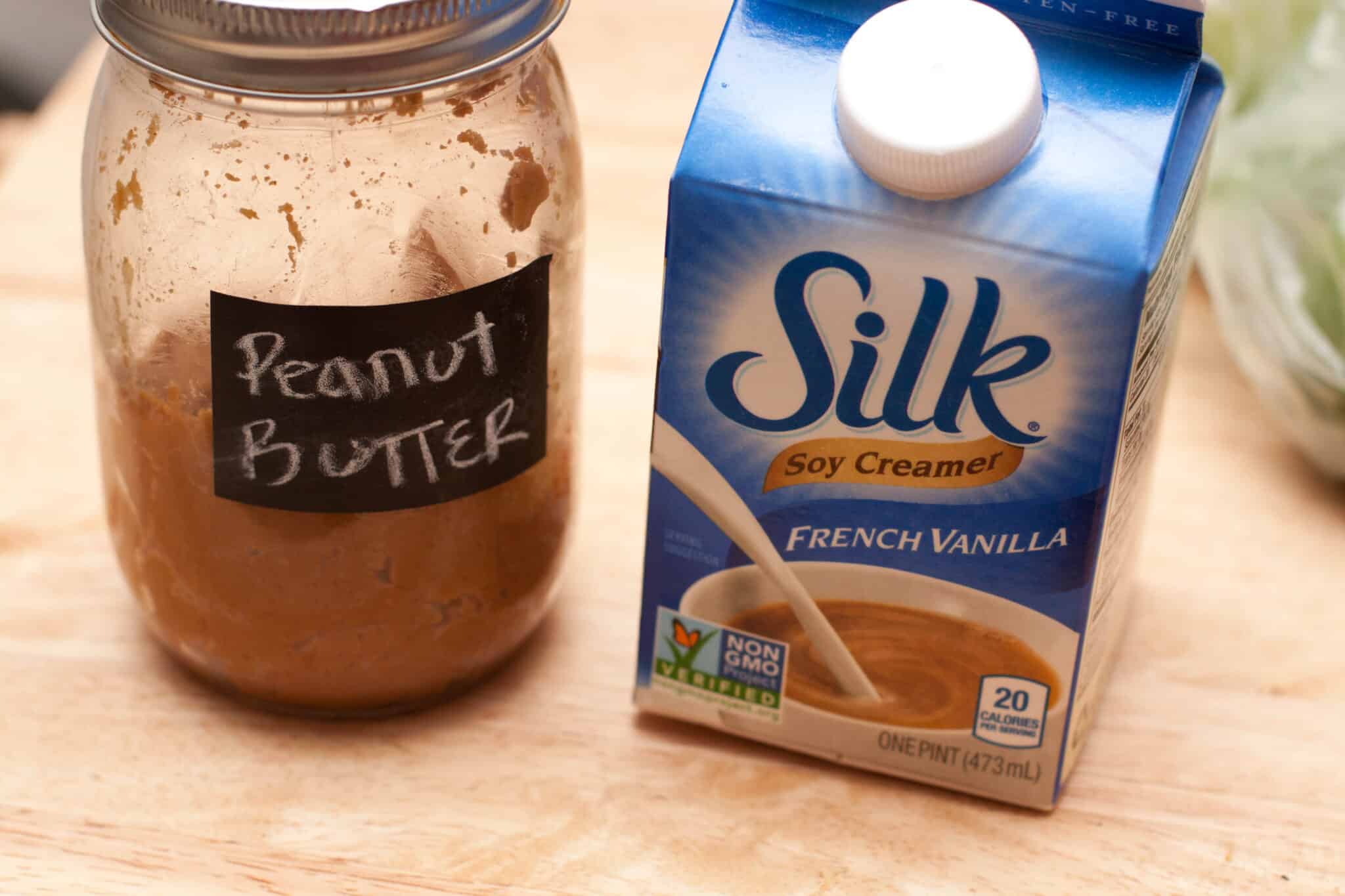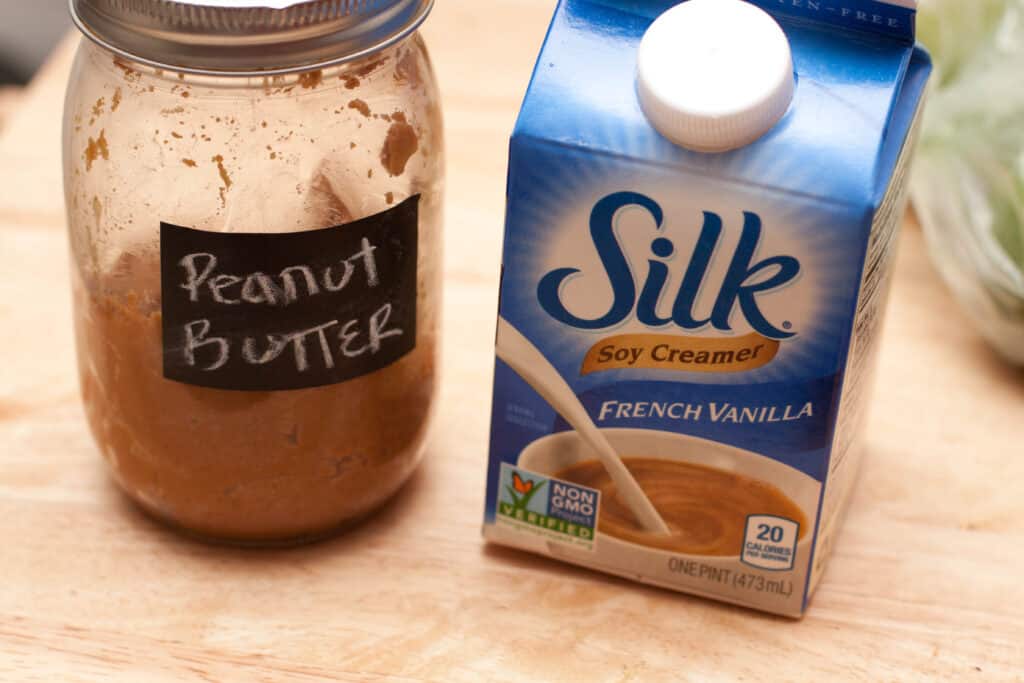 2. Peanut Butter - Another staple in our home. Especially, Homemade Peanut Butter!
3. Cream or Milk - Just a touch for some added creaminess. I will use whatever we have on hand, which is often a French vanilla soy creamer, but we also use just 2% milk, too.
Minutes to Make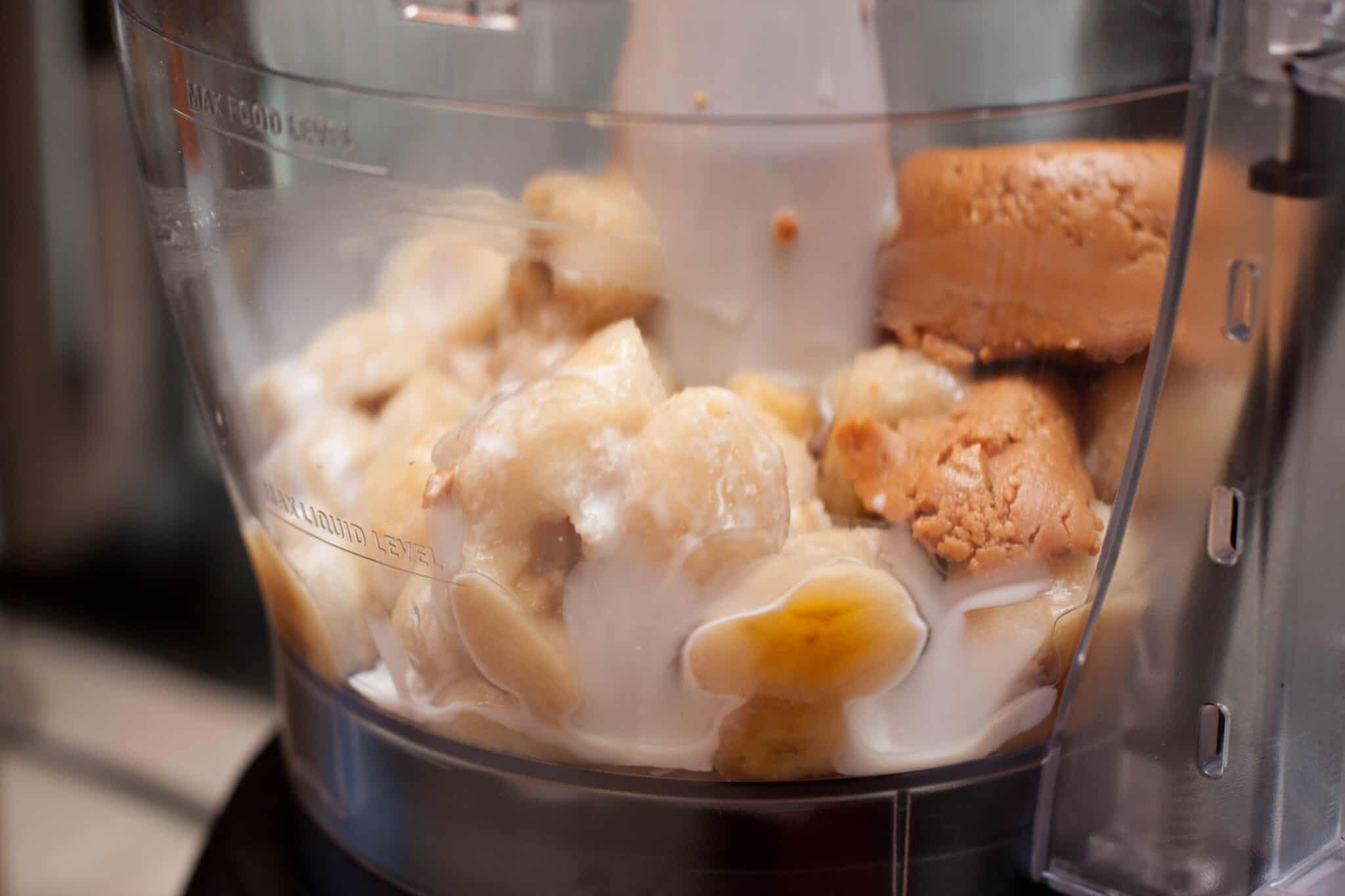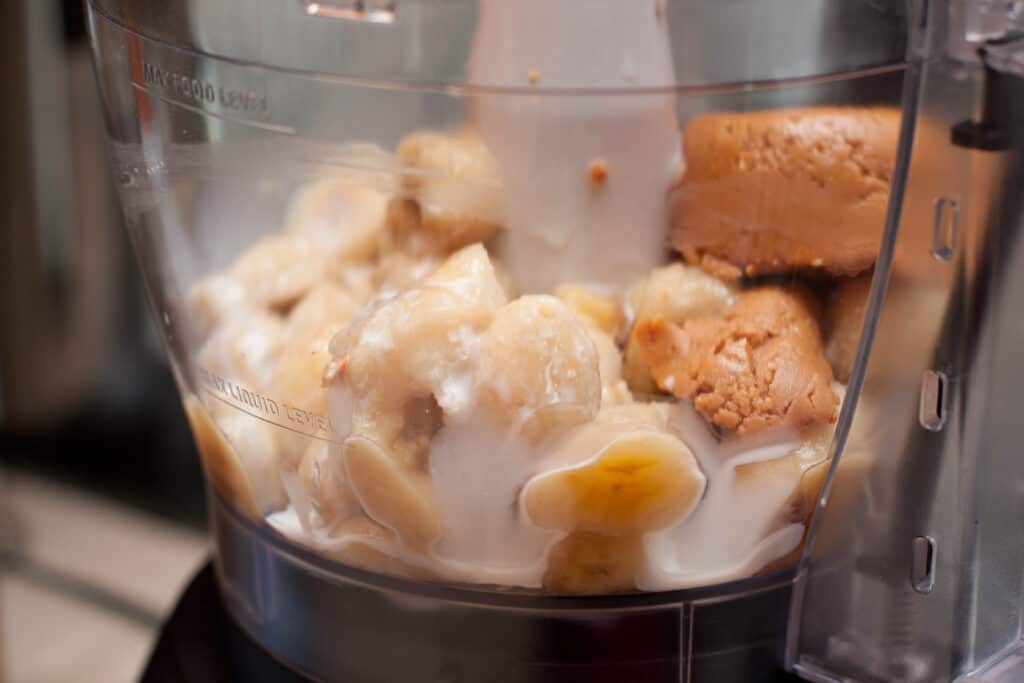 Literal minutes. That's all this Peanut Butter Banana Soft Serve takes!
Step 1: Add everything into a blender.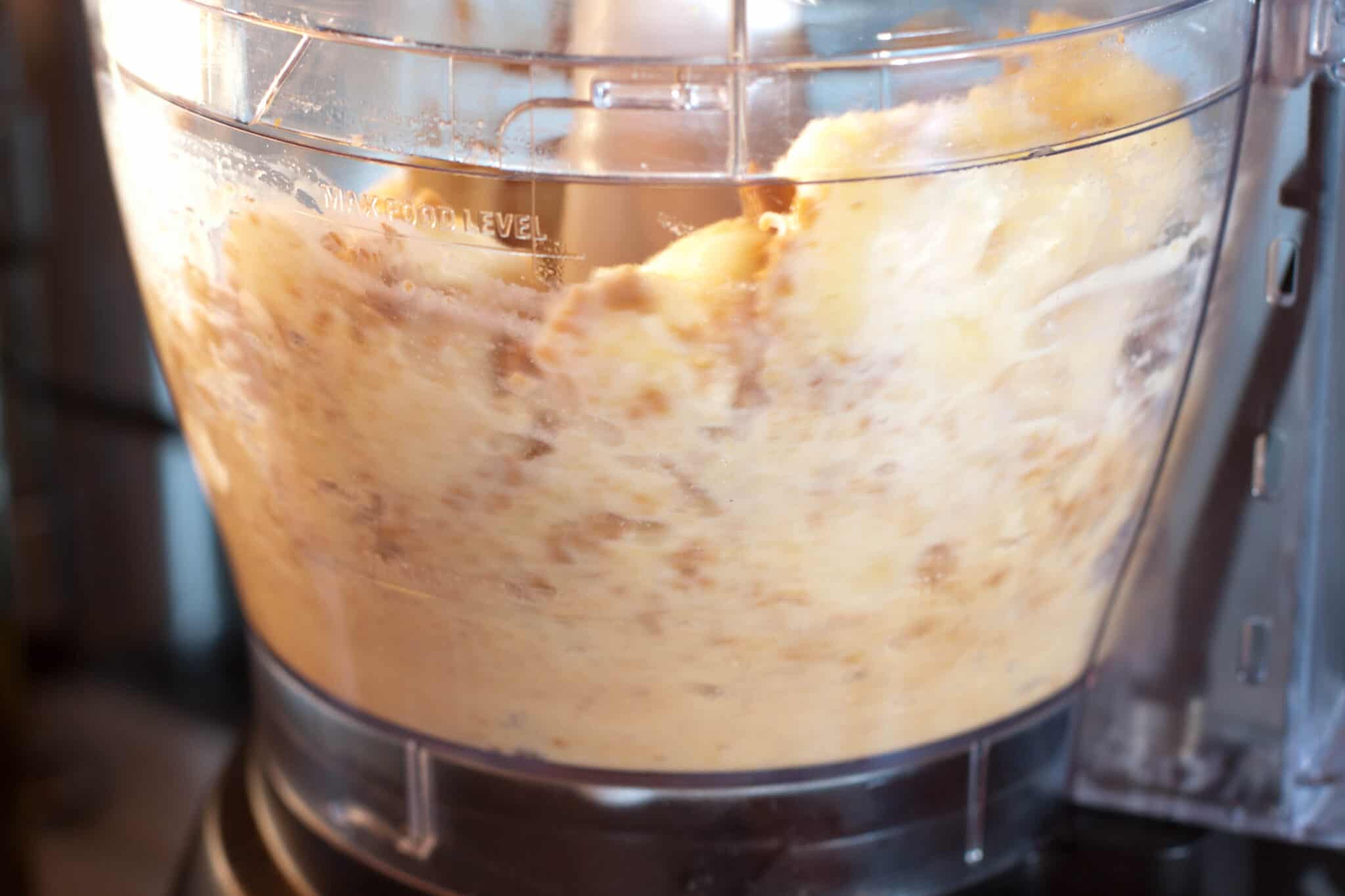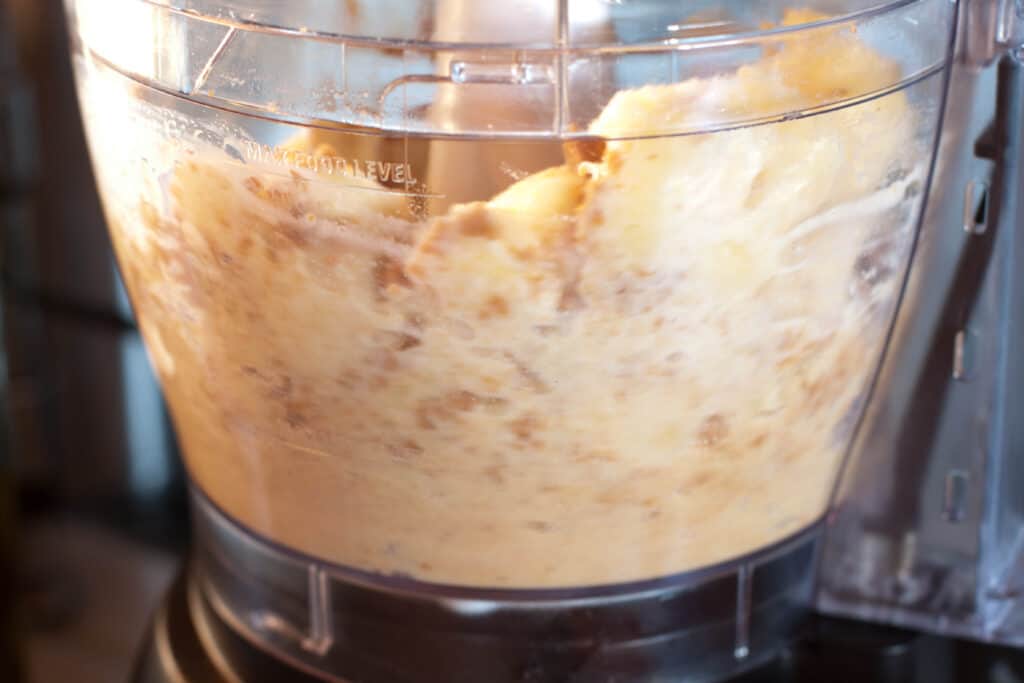 Step 2: Blend!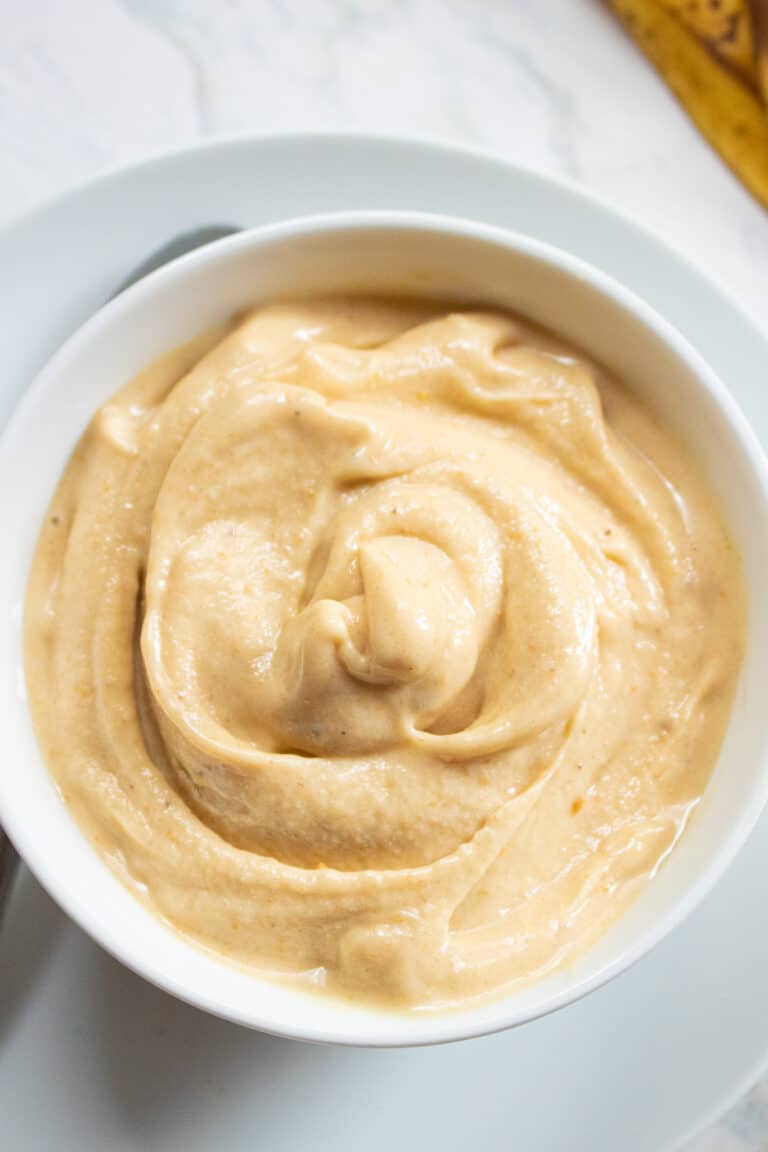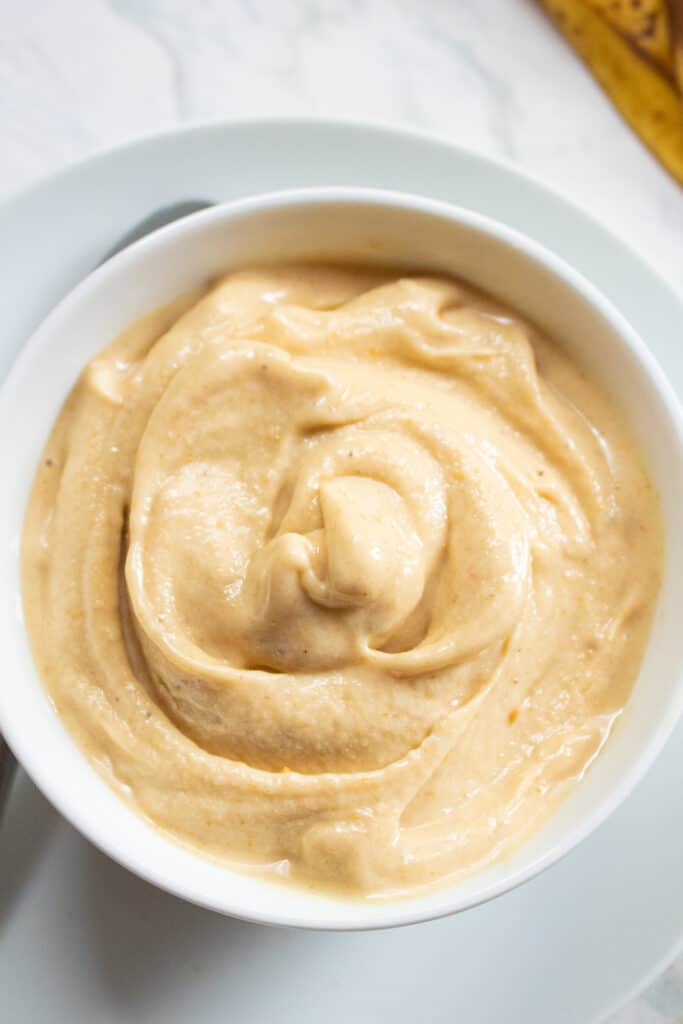 Until deliciously rich and creamy.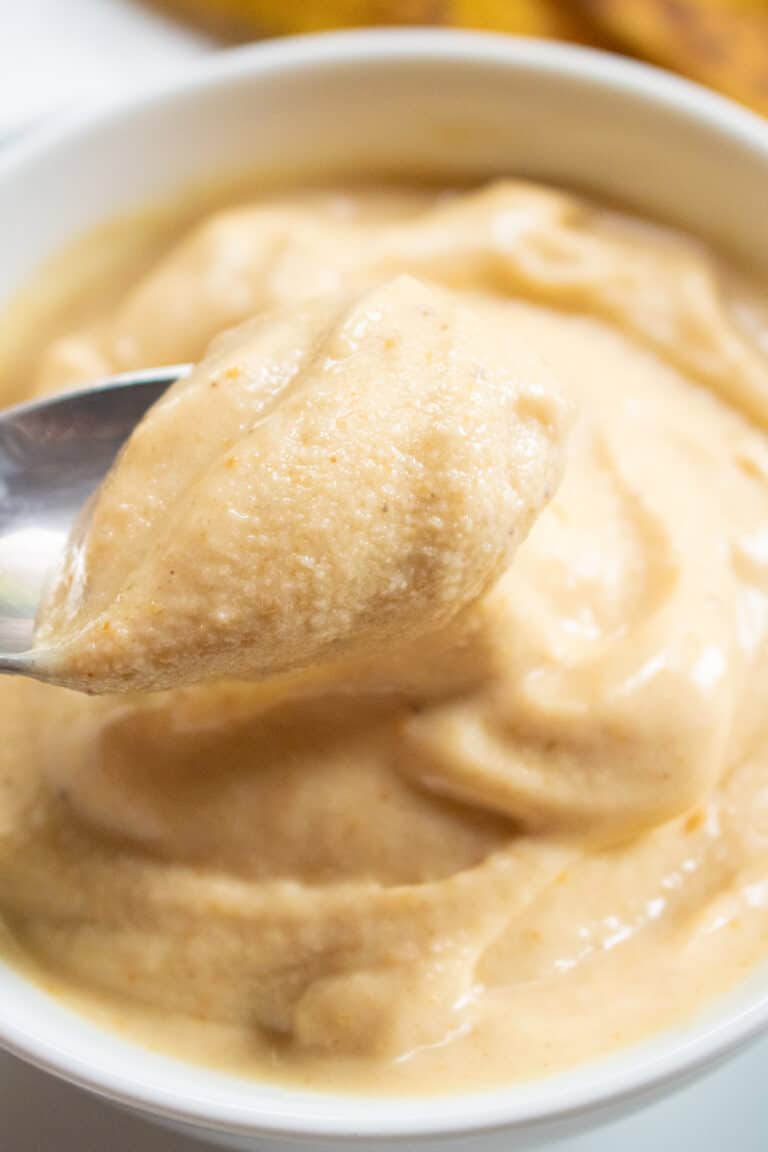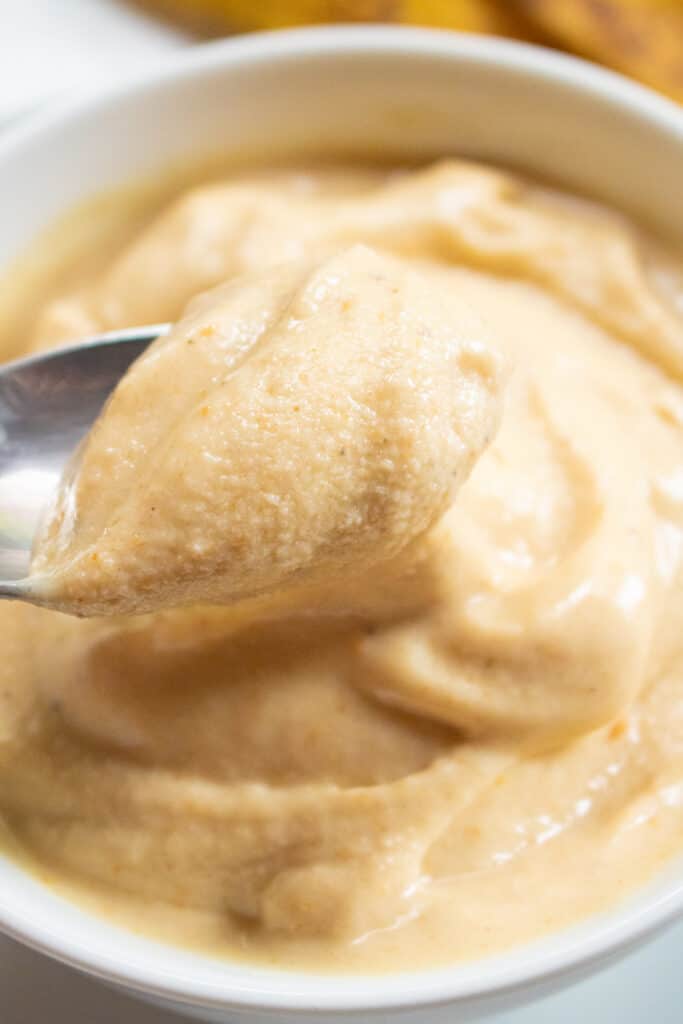 Peanut Butter Banana Soft Serve ice cream! Rich, creamy, and the perfect healthy treat that also tastes incredibly indulgent.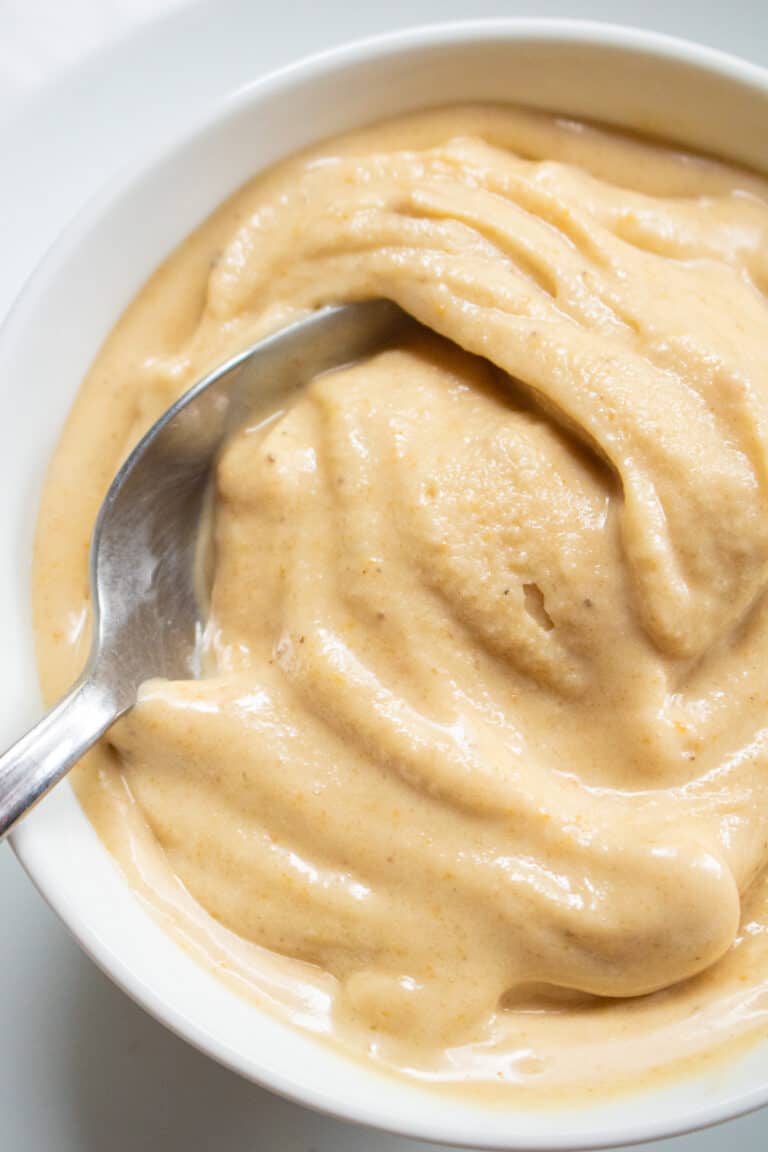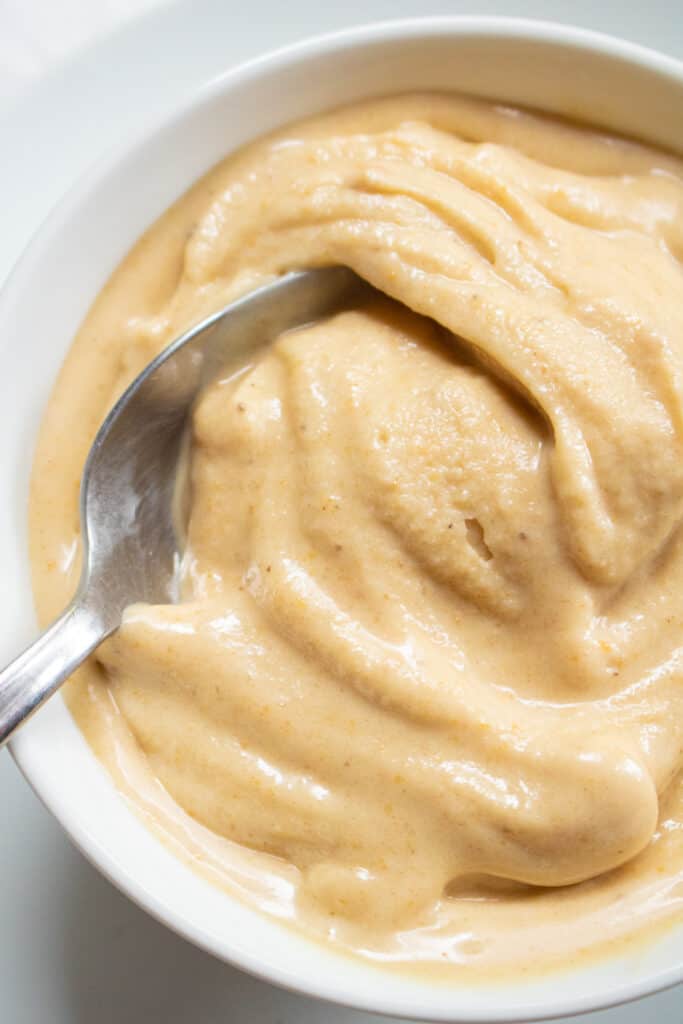 It's a treat that my girls absolutely love so much, that every time they see some bananas turning brown, they quickly say "Let's put them in the freezer for ice cream!" I've taught them well, obviously.
Our Other Favorite Frozen Treats
Other Overripe Banana Recipes
Enjoy! As always, if you make this recipe or any of my others, I love to hear what you think! Leave a comment below, email me, or you can find me on Facebook, Instagram, and Pinterest!
If you want to see more, be sure to sign up for my 5 Easy Ways to Start Cooking From Scratch!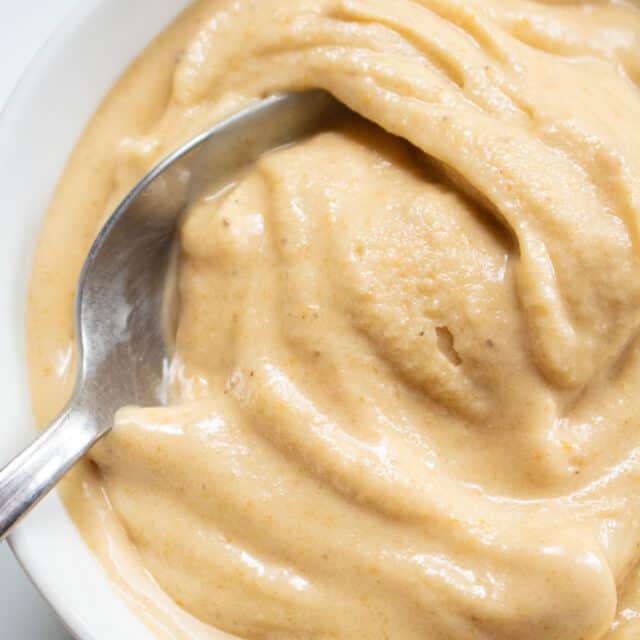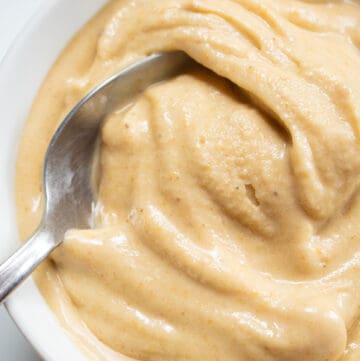 Ingredients
3

frozen bananas

1/2

cup

Peanut Butter

1

tablespoon

milk or creamer
Instructions
Add frozen bananas, peanut butter, and creamer in a food processor. Blend until creamy.

Serve ice cream in a dish!
Notes
To adjust creaminess:
Loosen by adding more milk / creamer. Thicken by adding more peanut butter or frozen bananas.
Milk / Creamer:
Use your favorite creamer (the flavor of the creamer will add to the ice cream) or just use a plain milk.