Flavor packed & incredibly easy, this Crock Pot Chicken and Broccoli is perfect for a weeknight dinner. Serve over rice and it'll taste just like take out!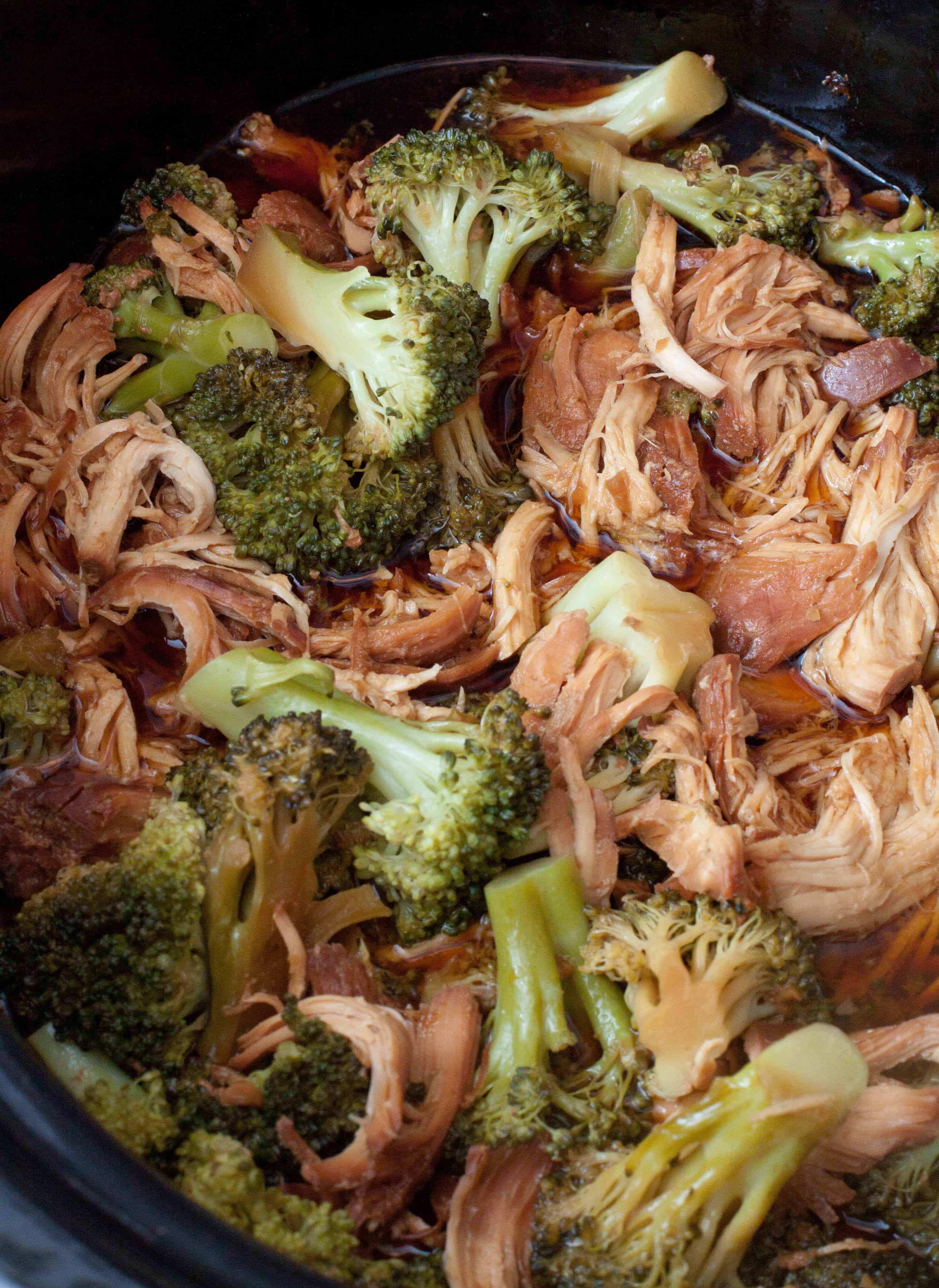 1. Dear Crock Pot, I love you. 2. Sometimes, I look back on our lives about 5 months ago and think about when I said we were "so busy," and laugh and say, "Ooh you silly silly kids." Needless to say, having a baby drastically alters your concept of the word "busy." In addition to the adorable little human who eats, poops, and drools all of the time, throw in a couple of Daycare plagues (seriously I had no idea what a little cesspool daycare would be...), buying a house, and packing? Yup, that's our lives right now. Busy for sure so exciting! Our new house is quite literally twice the size of our house now, and AND ohmygodohmygod not just one real adult sized refrigerator, but TWO (an extra storage fridge/freezer in the garage)! I'm so happy I could cry. But that could also be because I'm so tired, too 😉
With all of this going on, I've said it before and I'll say it again, thank goodness for our trusty Crock Pot. It's pretty much how we're surviving these days, with Balsamic Chicken, Honey Garlic Chicken, Honey Mustard Chicken, Pork Verde, and Chicken Carnitas Tacos. Those and lots of Homemade Chicken Noodle Soup to battle the daycare plagues. Now, we have Crock Pot Chicken and Broccoli to add to that list!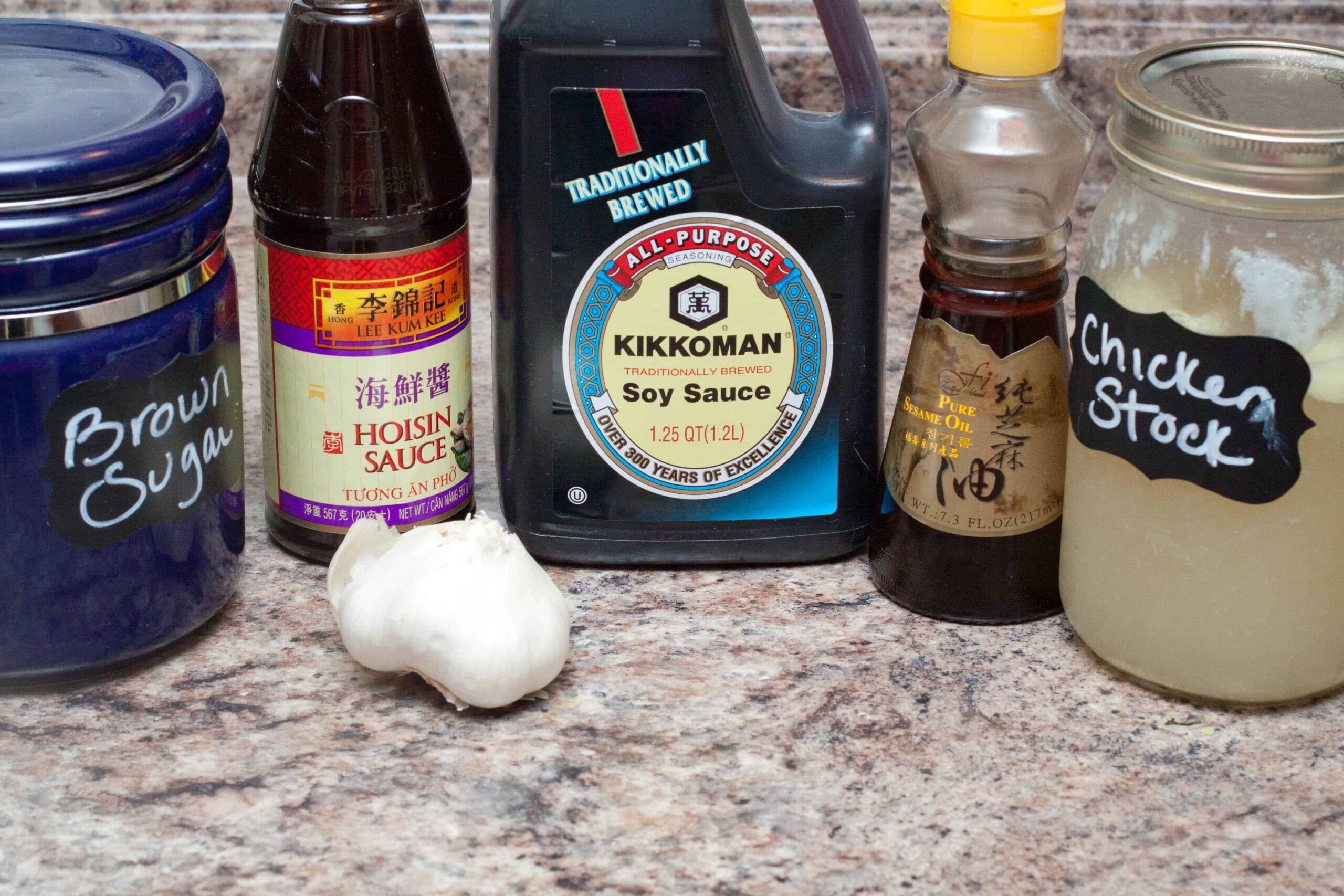 As with everything we eat these days, this recipe is uber simple. Chicken breasts, some broccoli, then just these 6 ingredients is all you need. Oh and have you made your own Brown Sugar or Chicken Stock from scratch, yet?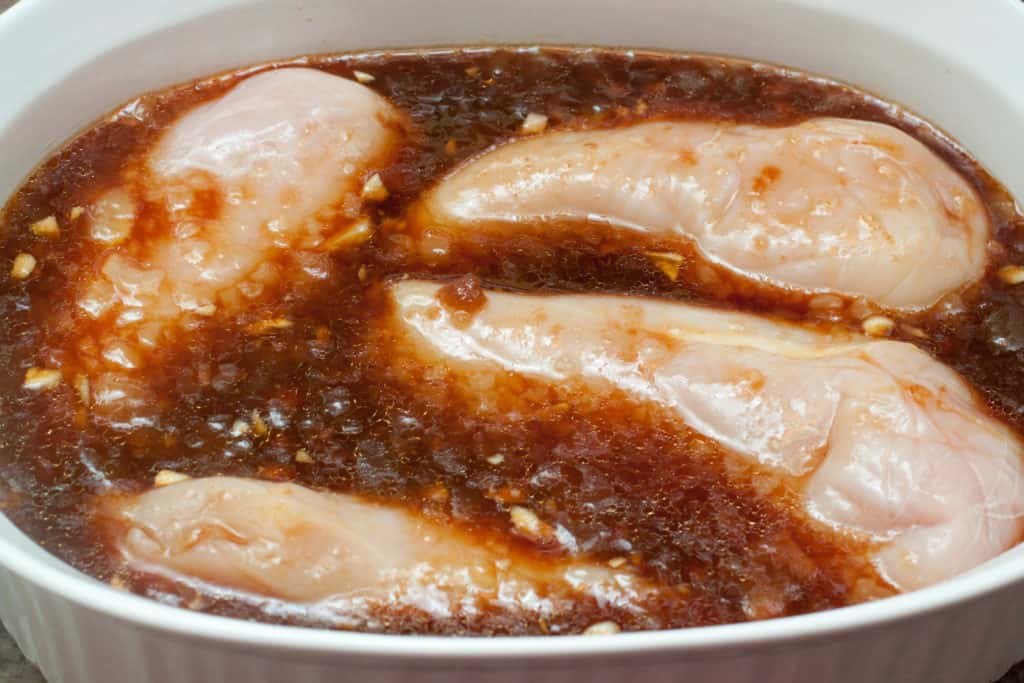 Because mornings are already jam packed with getting myself and the little one ready for the day, I prepped everything the night before and just put it in a baking dish to marinate. You can totally put it all in your Crock Pot dish and put it in the fridge, I just didn't have room for it. Yet. Did I mention we're about to have two refrigerators?!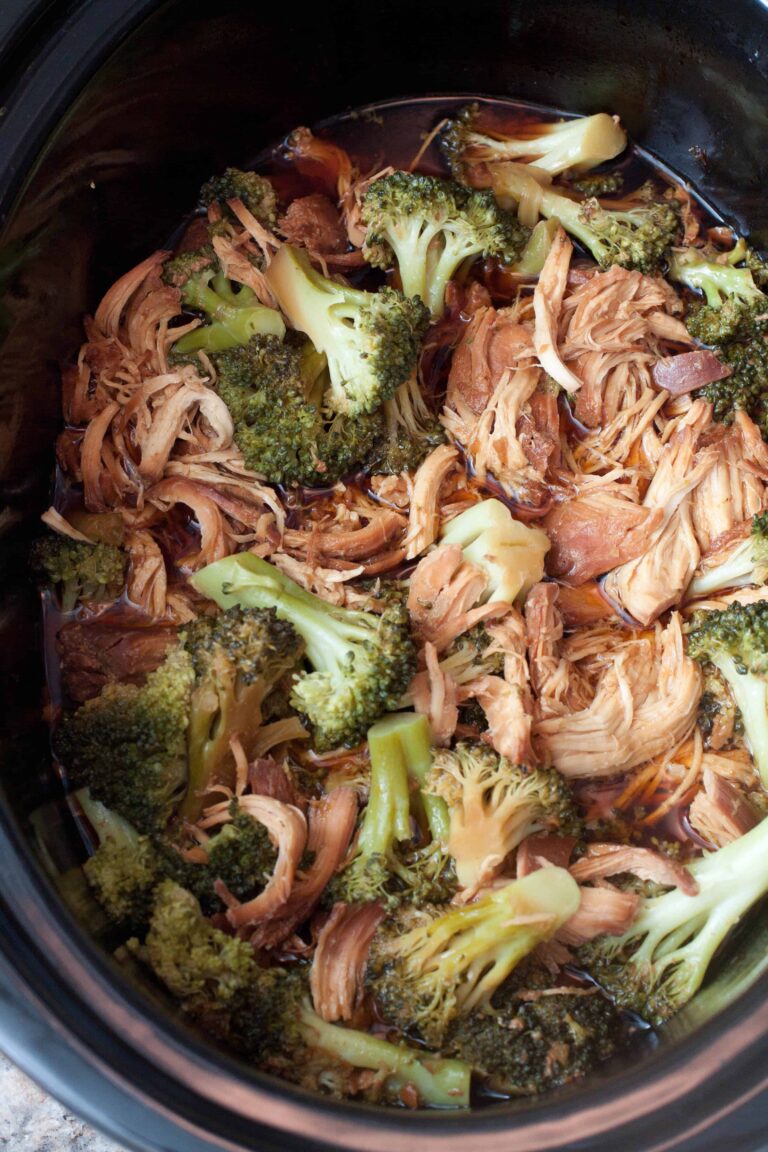 After 8 hrs on low, I shredded the chicken breasts, added the broccoli florets, and then put on some brown basmati rice to cook. High for another 30 mins, just enough time for the rice to cook and for me to pack approximately 4.5 boxes, and dinner was done!
Easy and delicious. Totally a necessity now, although I am sooo ready to get into our new house and get back to my list of "want to try" from scratch projects!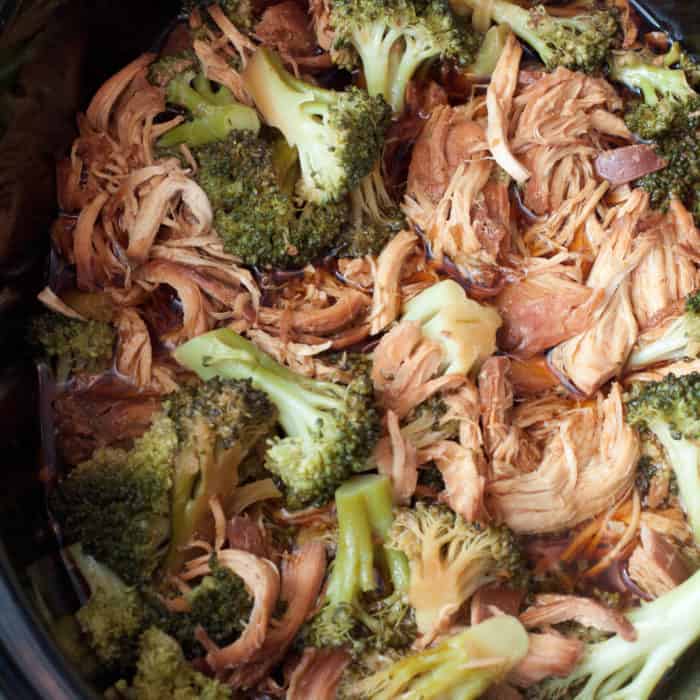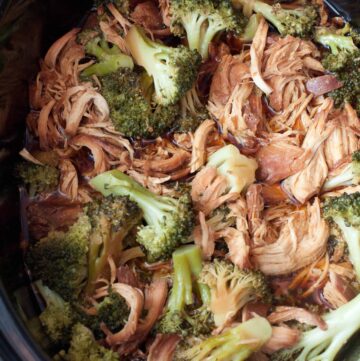 Crock Pot Chicken and Broccoli
An easy, flavorful Asian Chicken and Broccoli dinner in the crock pot!
Print
Pin
Rate
Instructions
In a medium sized bowl, mix together the chicken stock, hoisin, garlic, brown sugar, and soy sauce. Add to chicken in a shallow baking dish, plastic bag, or crock pot and let marinate overnight.

The next day, cook on low for 6-8 hours.

Shred chicken and add broccoli florets and cook on high for 30 minutes.

Serve immediately on rice.