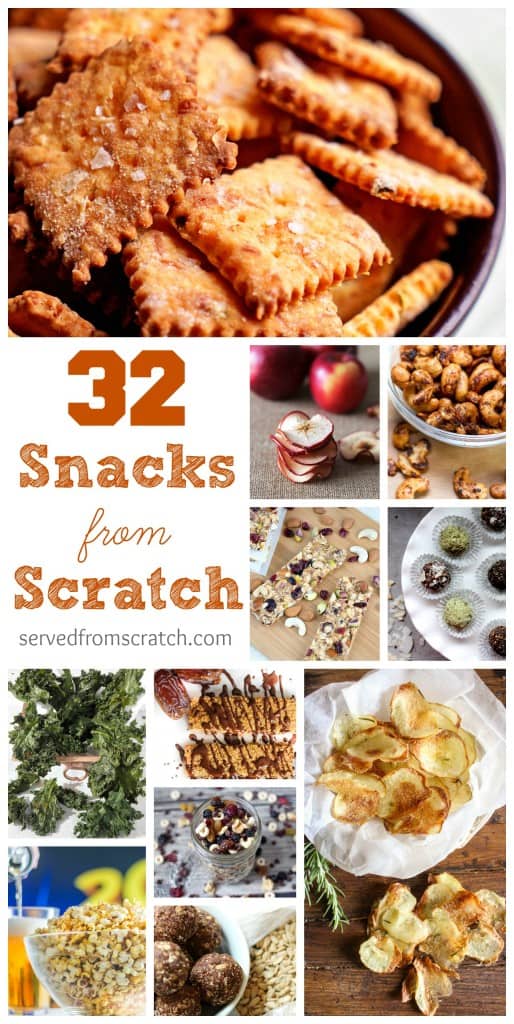 Snacks! Ahhh sweet, salty, crunchy, crispy, chewy, easy to pop in your mouth, finger food deliciousness. I. Love. Snacks. But buying the bags, boxes, or cans these snacks come in at the store, well, they're filled with a bunch of un-pronouceable unnecessary ingredients. That's why I'm bringing you the ultimate round up of round ups: 32 Snacks From Scratch!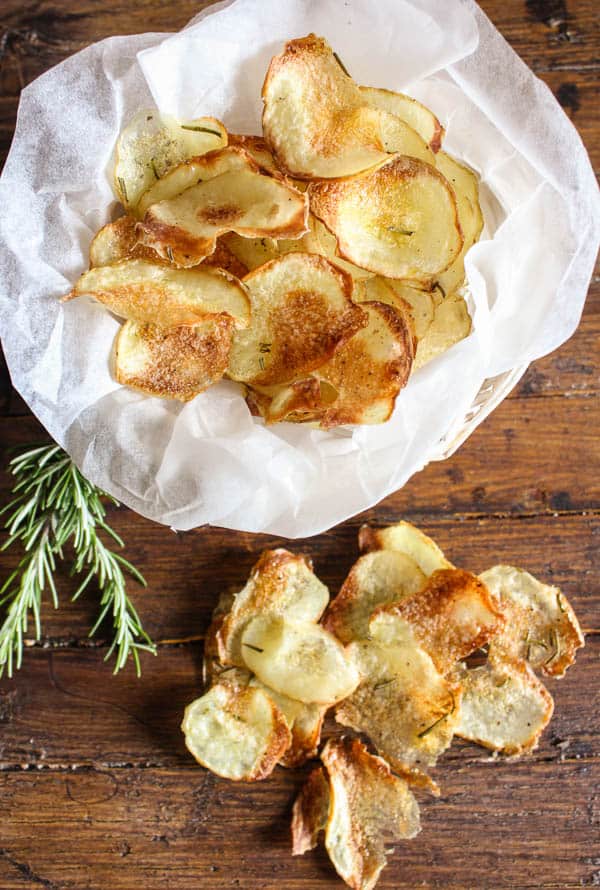 First, the Mother of all snacks: Potato Chips. These Italian Baked Potato Chips from An Italian In My Kitchen are just picture perfect. They're even better than any chip you'll find in the store!
More Chips:
Cheddar and Sour Cream Potato Chips
Salt and Vinegar Chips
Baked Parsnip Chips from Beauty and the Foodie
Baked Purple Sweet Potato Chips from A Dash of Megnut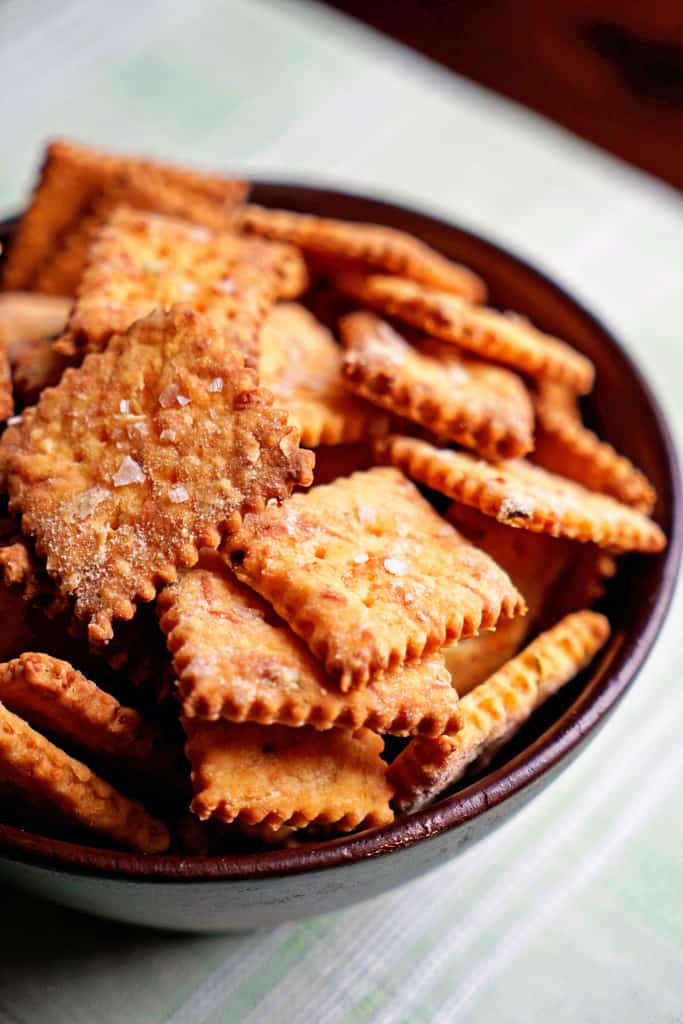 Next on the top of the ultimate snacking list? Crackers. Especially when there's cheese involved and these Jalapeno and Cheddar Cheese Crackers with Smoked Sea Salt from Kevin is Cooking are insane. And by insane, I mean insanely freakin' good.
More crackers:
Homemade Cheez-Its
Artisanal Crackers with Olive Oil and Rosemary from Laughing Spatula
Everything Bagel Flax Seed Crackers from Create Mindfully
Cheddar Cayenne Crackers from Karen's Kitchen Stories
Red Pepper Flatbread Crackers from Honey and Birch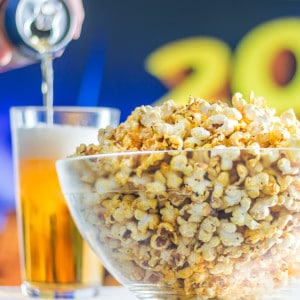 Sometime, crackers just don't cut it though. Like when you're watching a movie. That's when you need popcorn. And the more the flavor the better, like this Movie Night Spicy Popcorn from Krumpli. For an added treat, go sweet with some White and Dark Chocolate Drizzled Popcorn from Cooking with Mamma C!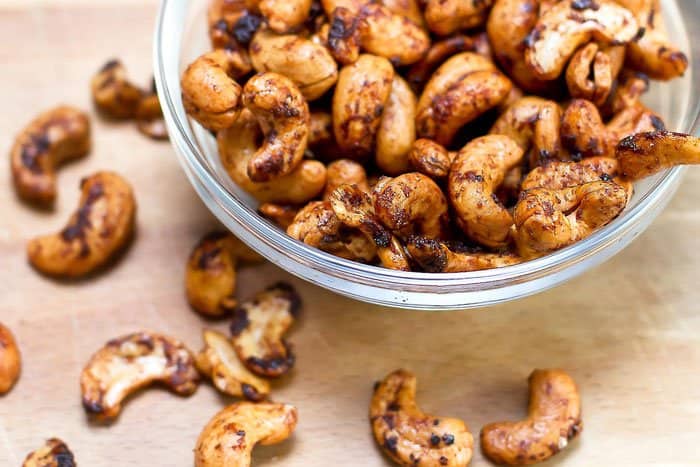 Now what else says snacks more than a flavorful nut? Sweet and Smokey Cashews from Girl Gone Gourmet are an incredible nutty snack! I would have a serious problem staying away from these at a party!
Other Delicious Nuts:
Honey Roasted Peanuts
Crock Pot Pumpkin Spiced Nuts from Sunny Sides Up
Guinness Glazed Nuts from Zag Left
Maple Roasted Pecans from Love Foodies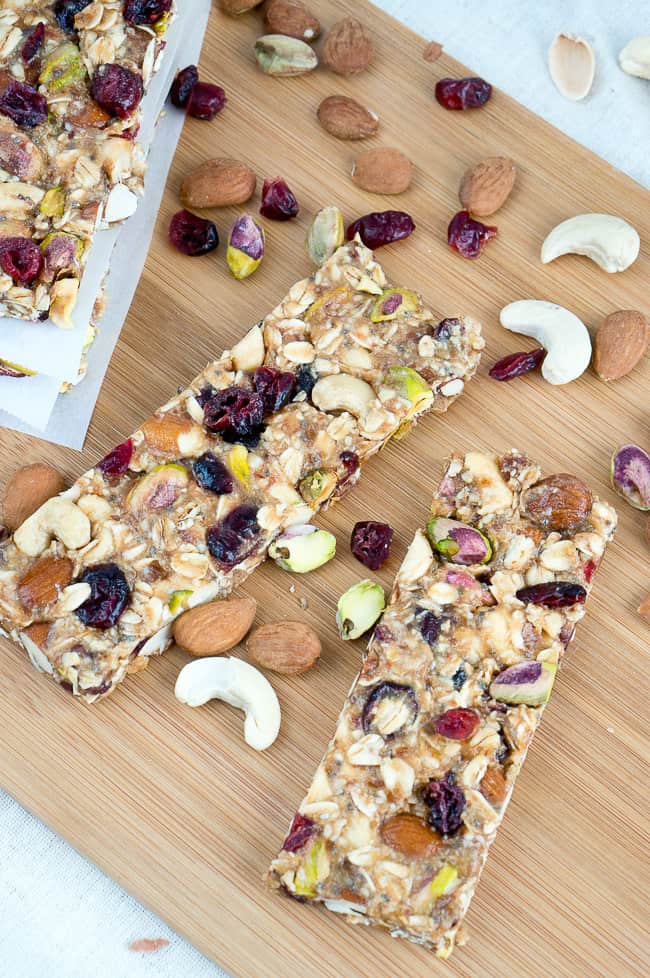 Speaking of nuts... what about a classic nutty snack with a little more umph? Granola bars are one of my favorite snacks when I want both sweet salty flavor and long lasting energy. These Healthy Homemade Granola Bars from Delicious Meets Healthy hits all of those notes!
Don't feel like a full bar? Then try this Favorite Trail Mix from Family Food on the Table is such way better than any mix you'll buy in a bag!
More Granola Bars and Trail Mixes:
Sweet Simple Trail Mix from Practical Pantry
Banana Date Granola Bars from A Saucy Kitchen
Paleo Nut Energy Bars from Tastes of Lizzy T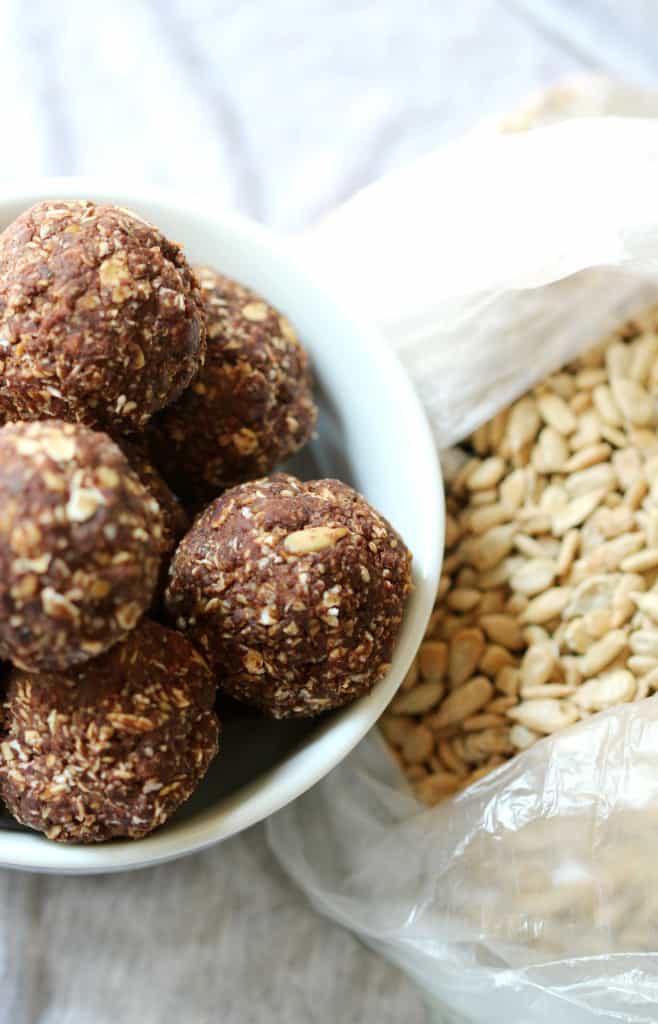 Don't want to deal with a loose trail mix or a big granola bar? Then make some of your own Protein / Energy Balls from scratch! Like these Mint Chocolate Sunflower Bites from Strength and Sunshine. It's like a dessert! But with so much protein, it totally classifies it as a snack 😉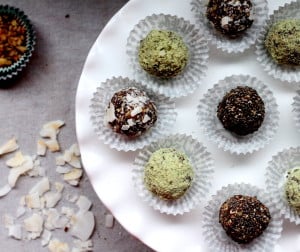 Just like these Carob Walnut Energy Balls from Food Pleasure and Health. Oh they look like dessert, but once you add "Energy" into the title, totally snack worthy!
More Protein / Energy Balls:
Carrot Cake Protein Balls from Sweet as Honey
Gingersnap Cookie Energy Bites from 24 Carrot Life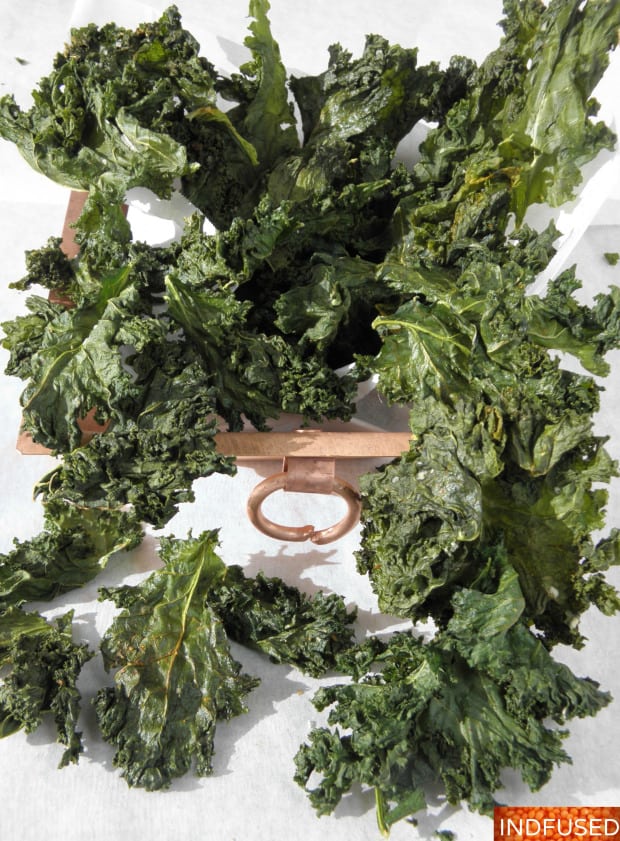 Last, but certainly not least, some snacks that'll fulfill all of your snacky needs, but are healthy! Like these Massaged Kale Masala Chips from Indfused. Now these aren't your plain jane kale chips!
More Healthy Snackables:
Sun Dried Tomato Cashew Kale Chips
Crunchy Roasted Edamame from Bam's Kitchen
Salted Oven Baked Beet Chips with Thyme from Practical Pantry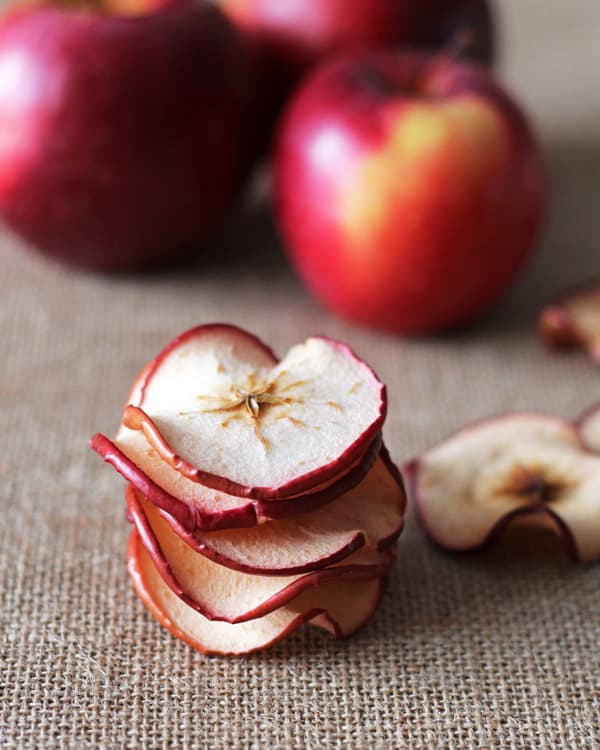 And Finally, Healthy Baked Apple Chips from Leelalicious.
Phew! Now THAT'S a List. Happy Snackin'!