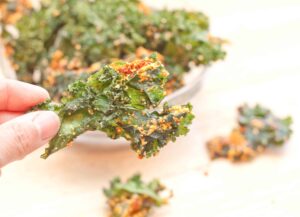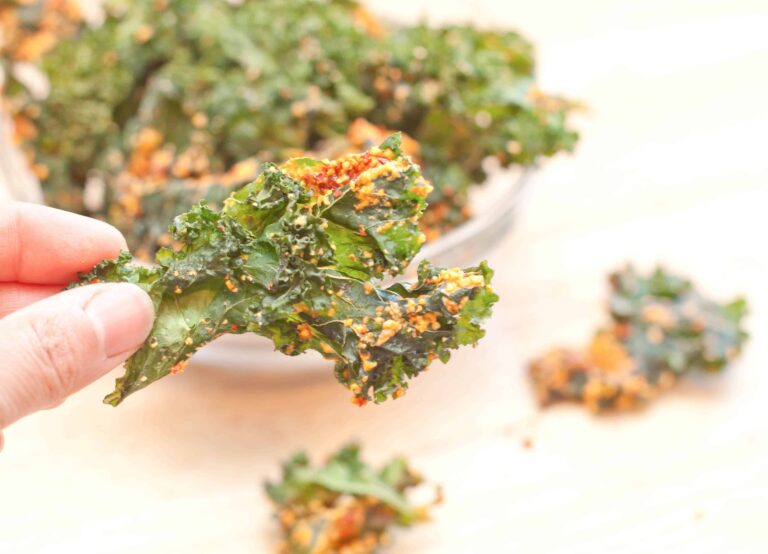 I am so obsessed with kale chips right now. Like really obsessed. Like I'll put a bunch of kale into the dehydrator for a few hours, and then when they're done, end up snacking on them all day. They're just sooooo good. And healthy! They're like little green potassium packed crunchy vehicles for anything you want to put on them. My girl Alicia introduced me to these incredible sundried tomato and cashew creations one of the last times we went camping together, and whoa. So. Good.
And super easy. I threw in a bunch of our sun dried cherry tomatoes, some dry unsalted and soaked cashews, lemon juice, garlic powder, nutritional yeast, salt, and water into our food processor
and blended until I had this semi chunky paste.
Then I tossed it with a bundle of kale that I'd washed, dried, and ripped into chip sized pieces.
And then into our magic dehydrator. Seriously. Best. Gift. Ever.
Normally, on their own, kale chips take just a couple of hours in the dehydrator, but because of all of the tomato-cashew goodness on them, I gave it a lot longer - 8 hours.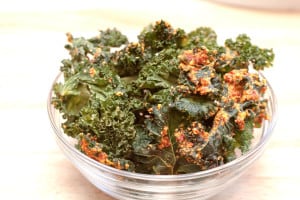 Whoa.
Seriously. Little crunchy healthy flavor trains. Sun dried tomatoes, cashews, a fake 'cheesy' flavor, and garlic. Yum!
Yup. Still seriously obsessed with kale chips. I have another batch in the dehydrator now!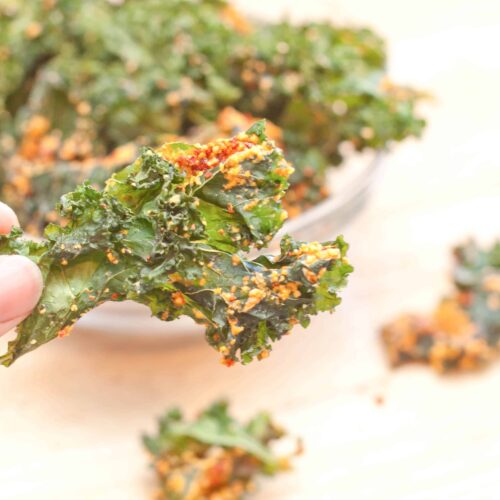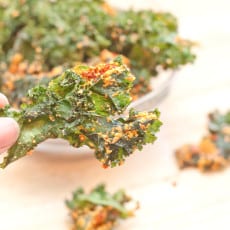 Ingredients
1

bunch Kale

1.5

oz

of sun dried tomatoes packed in oil

1/2

cup

raw cashews

1

tablespoon

of garlic powder

1

tablespoon

fresh lemon juice

1

tablespoon

nutritional yeast

1/4

teaspoon

sea salt

1

– 2 tablespoons of water
Instructions
Soak cashews in water for 1 hour.

Wash kale, rip into bit sized pieces (exclude stems) and set to dry in a large bowl (or dry in a cool salad spinner if you have one)

Add sun dried tomatoes (do not include oil, but add tomatoes with some oil on them) garlic powder, lemon juice, nutritional yeast, sea salt, and cashews to a food processor. Blend. If too dry / chunky, add water a tablespoon at a time.

Make sure kale is mostly dry then add tomato cashew mixture to bowl. Mix very well.

Add to dehydrator trays and set dehydrator to 145 degrees for 8 hours. (I put mine in before work and when I got home they were perfect!)