A creamy, dreamy, adults-only Chocolate Raspberry Pudding that's easy to make and so much better than anything store bought!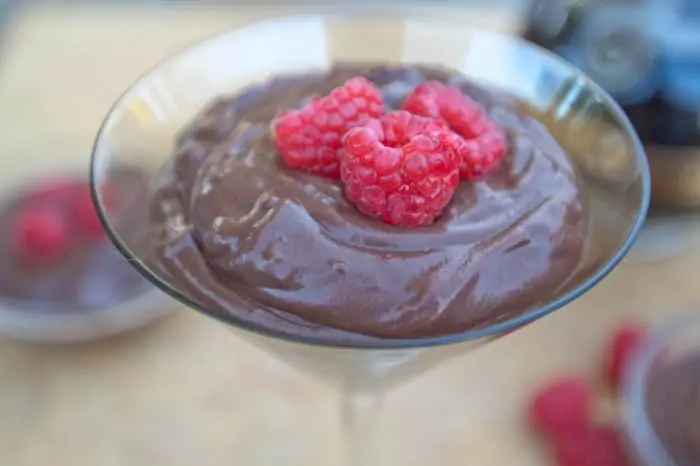 Chocolate pudding, or to be more specific, Chocolate Raspberry Pudding! Whoa. Even though I'm not a huge chocolate fan, this pudding reminds me of the days in elementary school when I would be super jealous over my friend's little pudding packs when my parents had sent me with crackers and fruit. Now, I'm not a huge pudding fan and have never even thought about making it before. Until I found myself with 4 egg yolks leftover from making some Meringue Kisses. So now what to do with them? Answer: Pudding!
Even better, I had just gotten a bunch of cocoa powder so chocolate pudding it was! The ingredients are super easy: the egg yolks, sugar, butter, milk, corn starch, cocoa powder, and vanilla extract.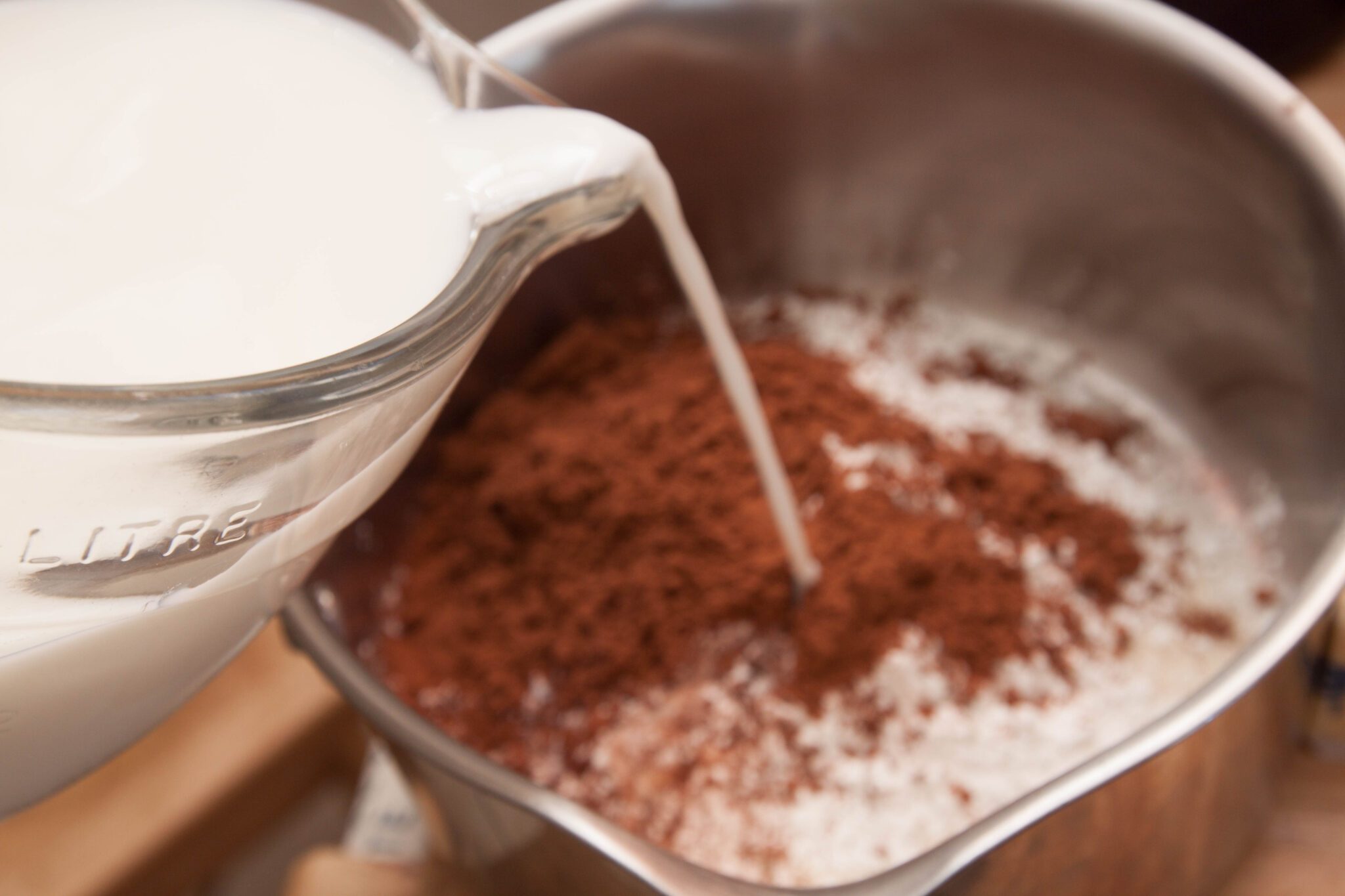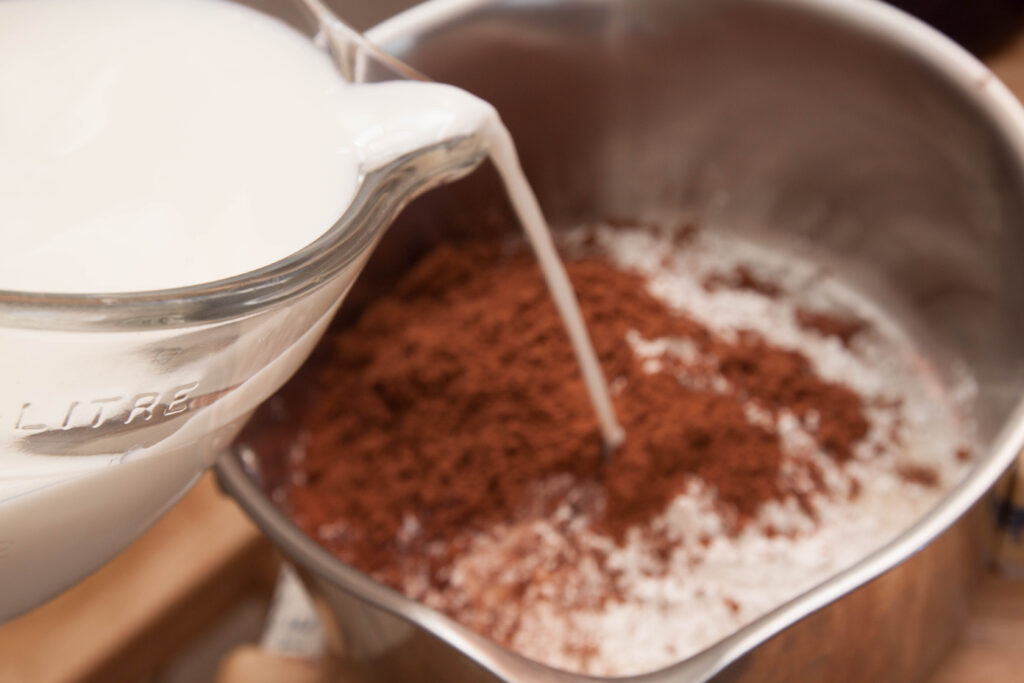 Next, in my saucepan off the oven, I mixed the sugar, cornstarch, cacao powder, and a pinch of salt. Then, very very slowly, I added the milk. Just a little bit at a time so that everything dissolved together well.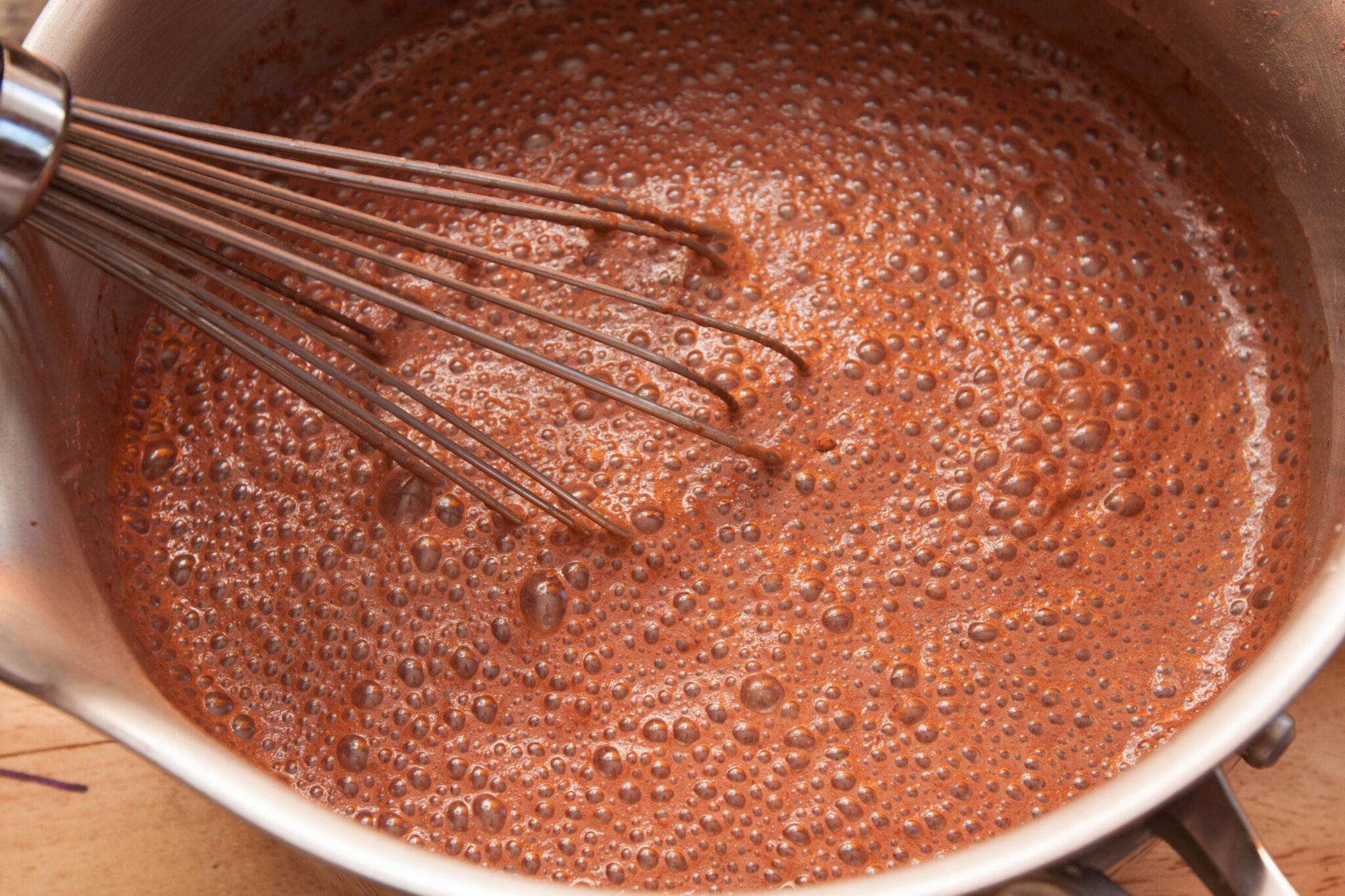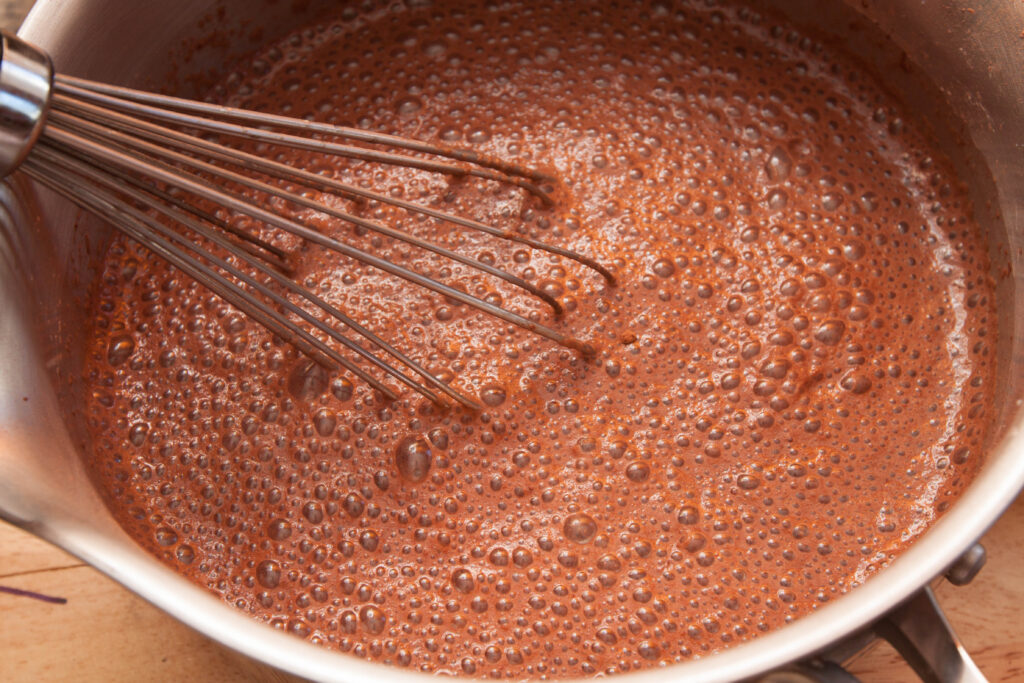 Once it all was dissolved (especially the cornstarch), I whisked in the egg yolks on onto the burner it went on medium heat.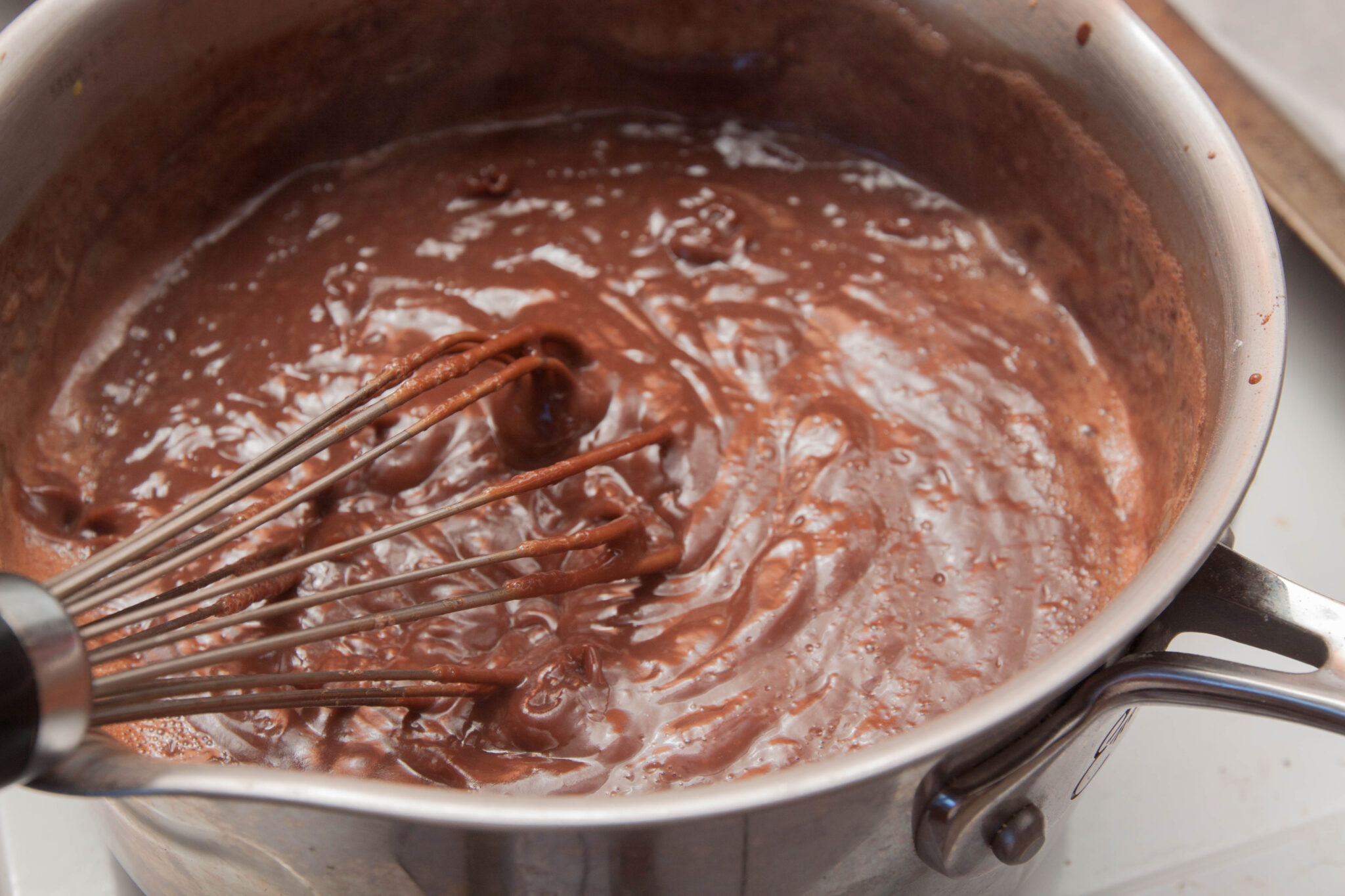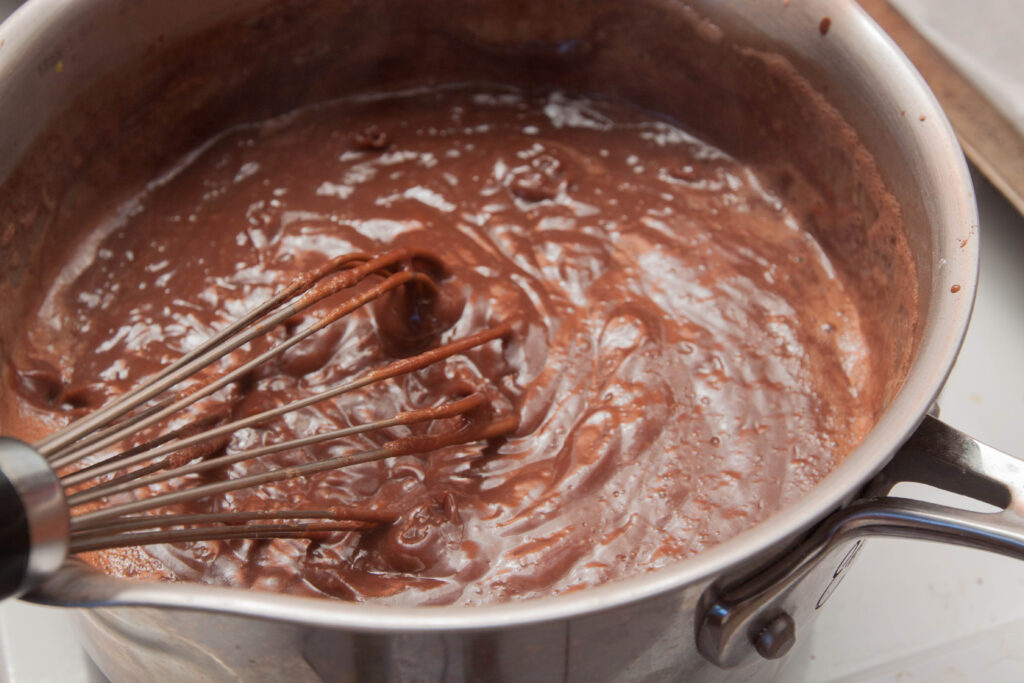 See how thick it is? That's what you want. You'll know you're where you need to be when you get kind of a little 'burp' of the thickened sauce.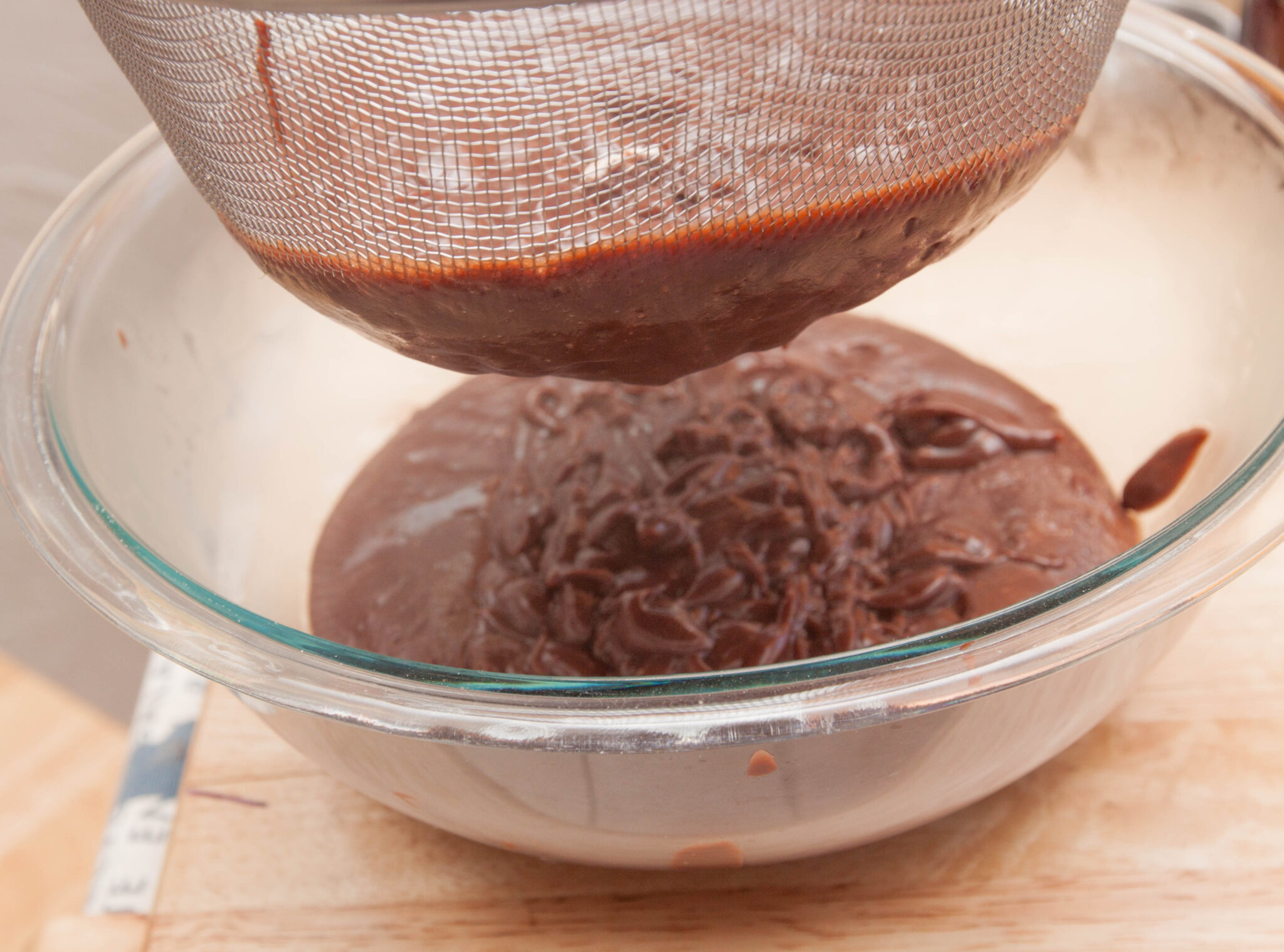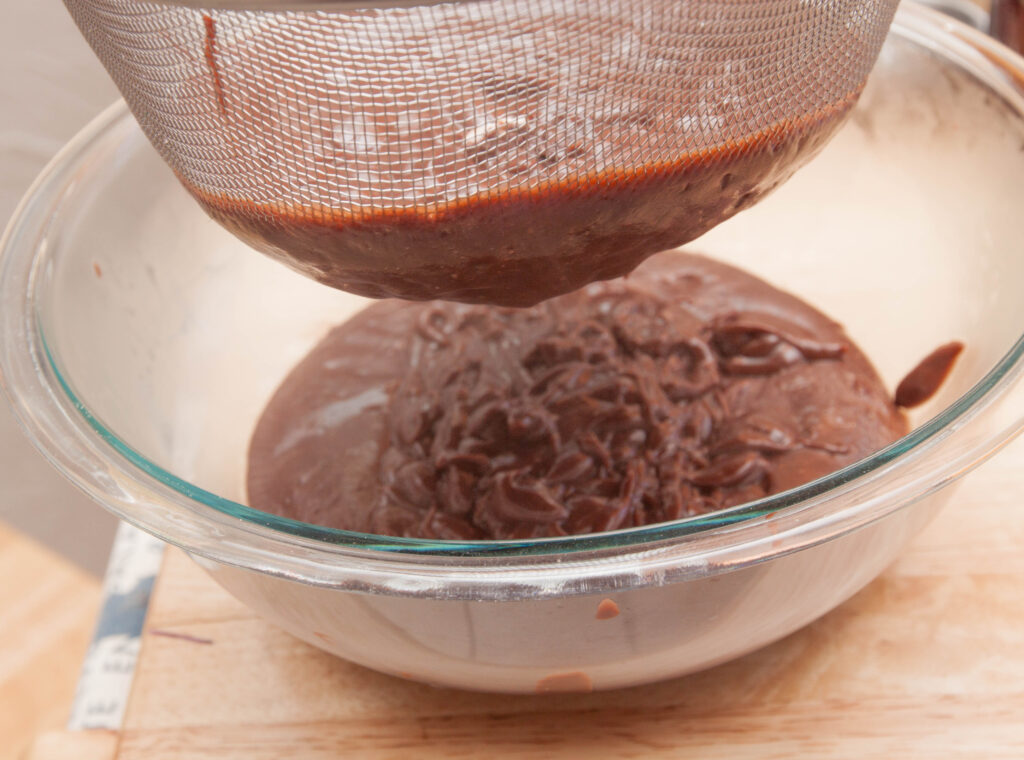 Once you get the pudding burp, it's nearly ready. With a sieve, I poured in the sauce and let it strain into a large bowl.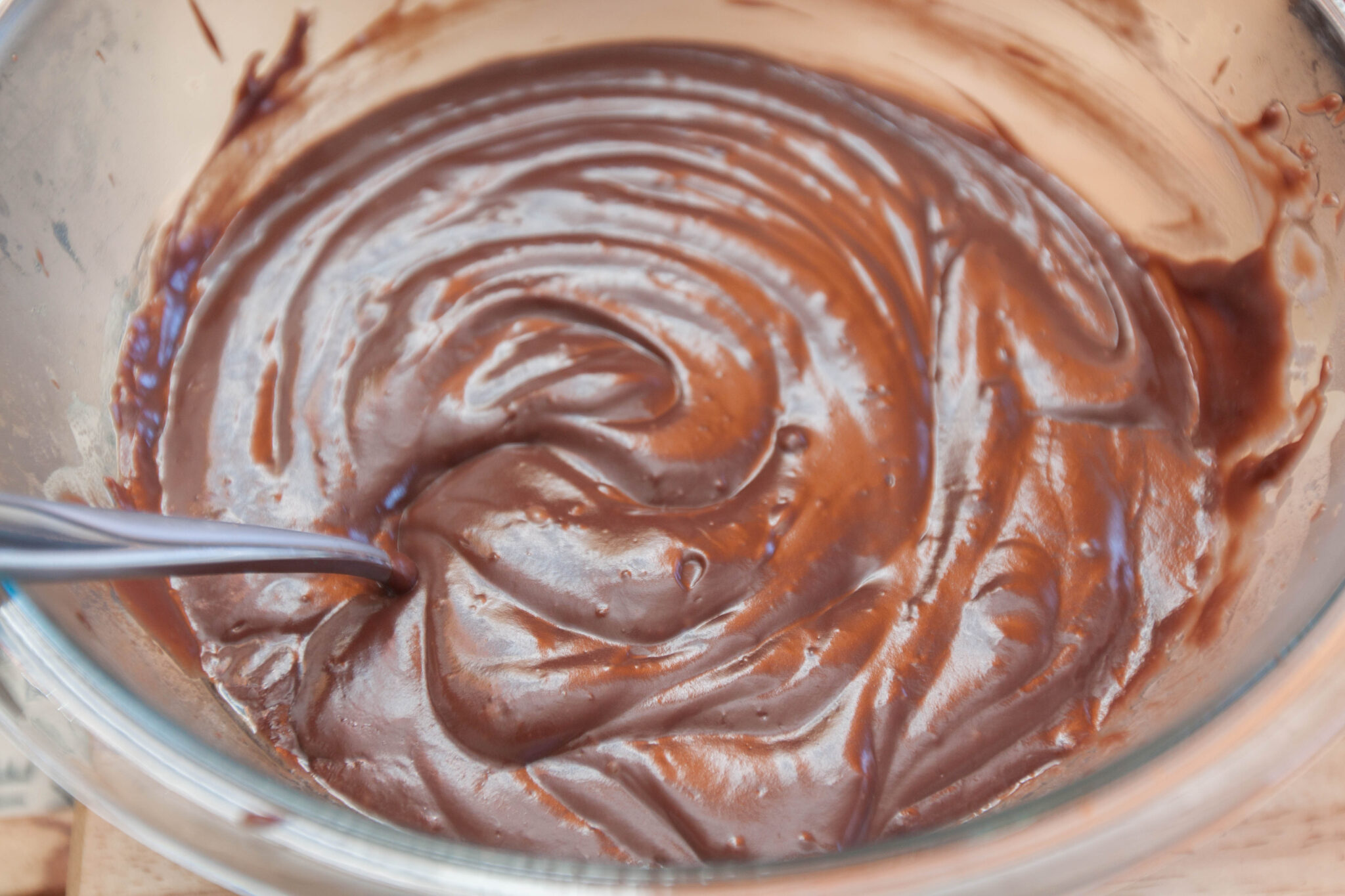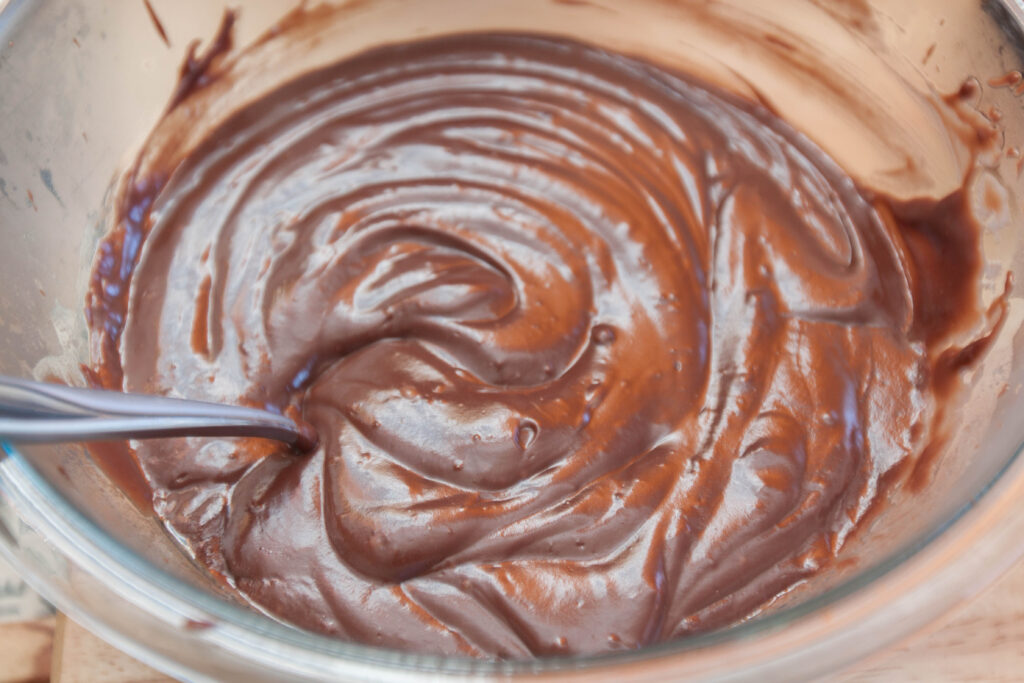 Then, while it was still super hot, I mixed in the butter and the vanilla and gave it a good stir.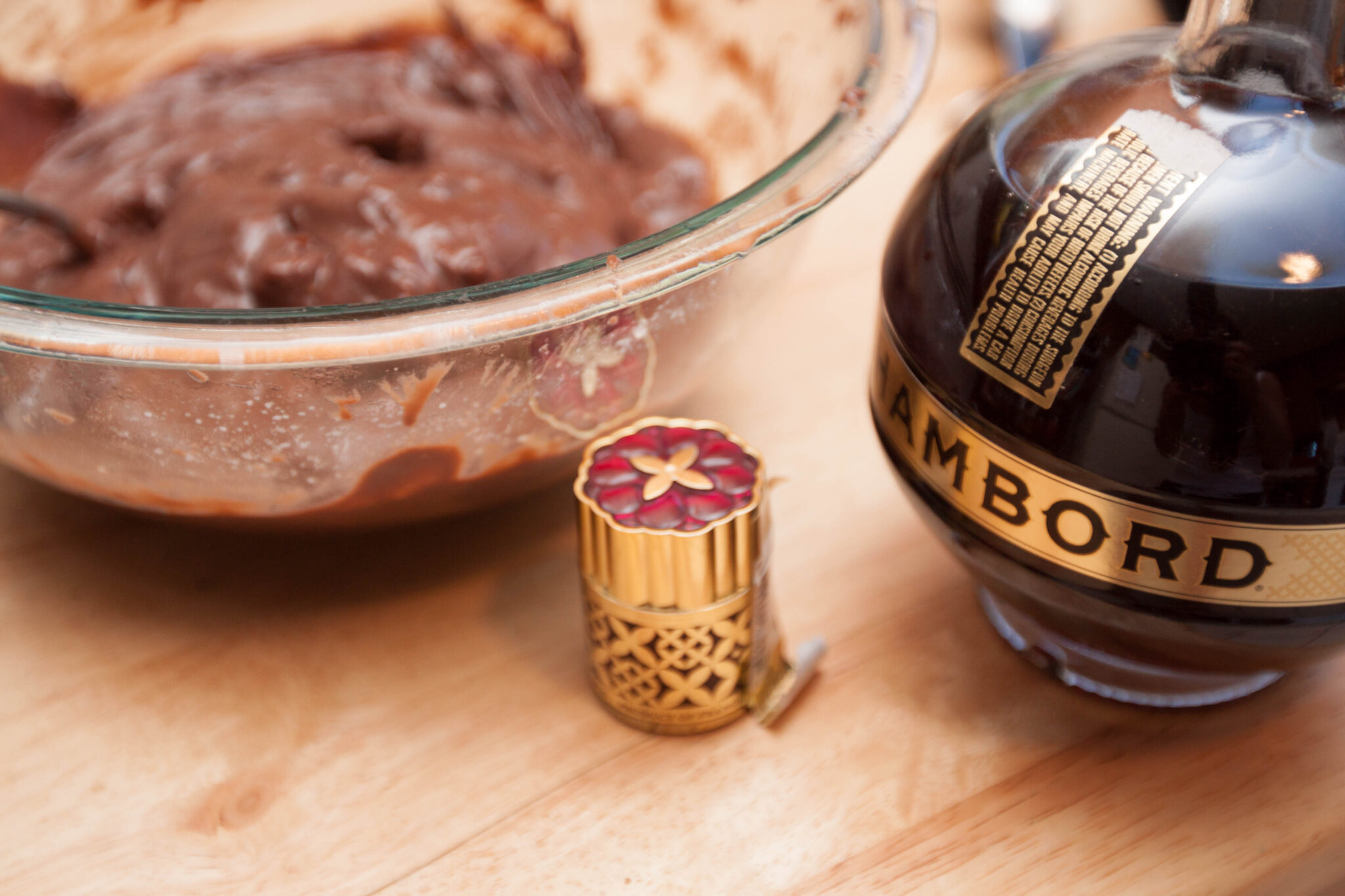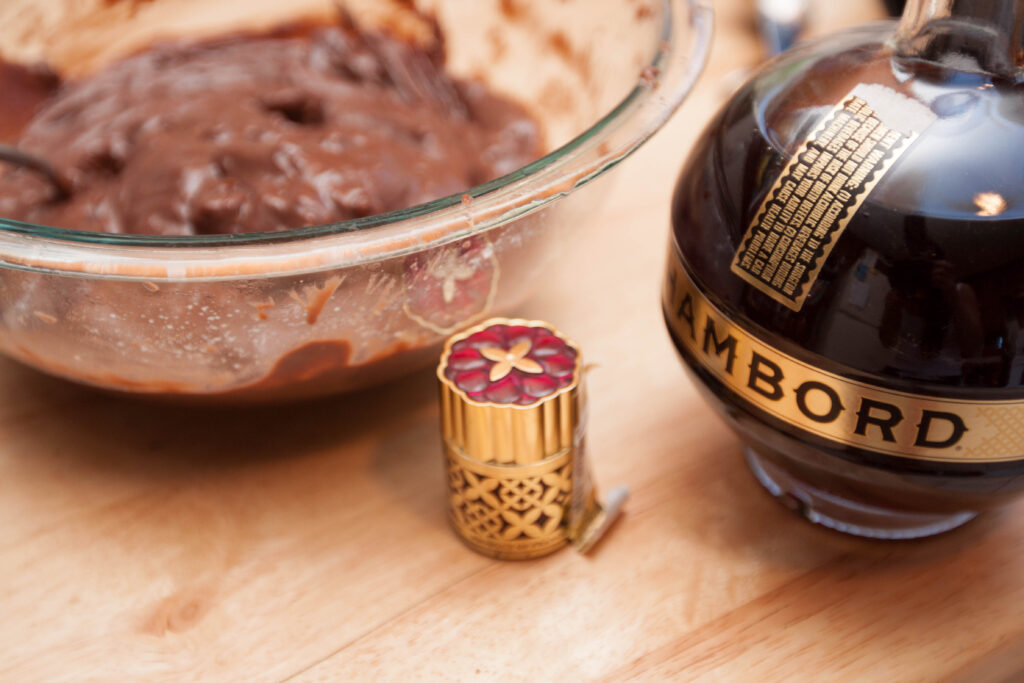 Then, as a why the heck not, I stirred in a couple of tablespoons of Chambord too. Because, well, why the heck not.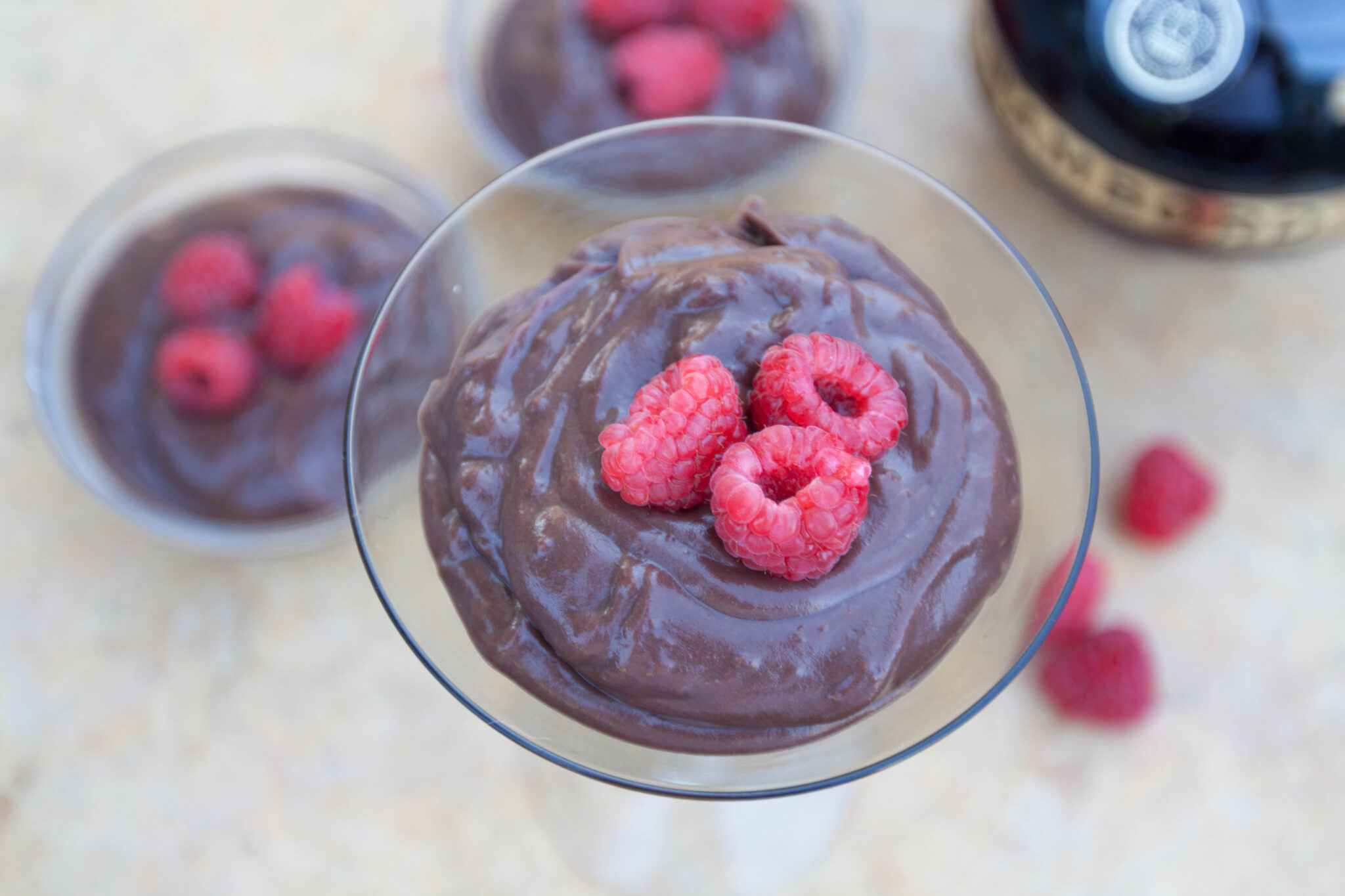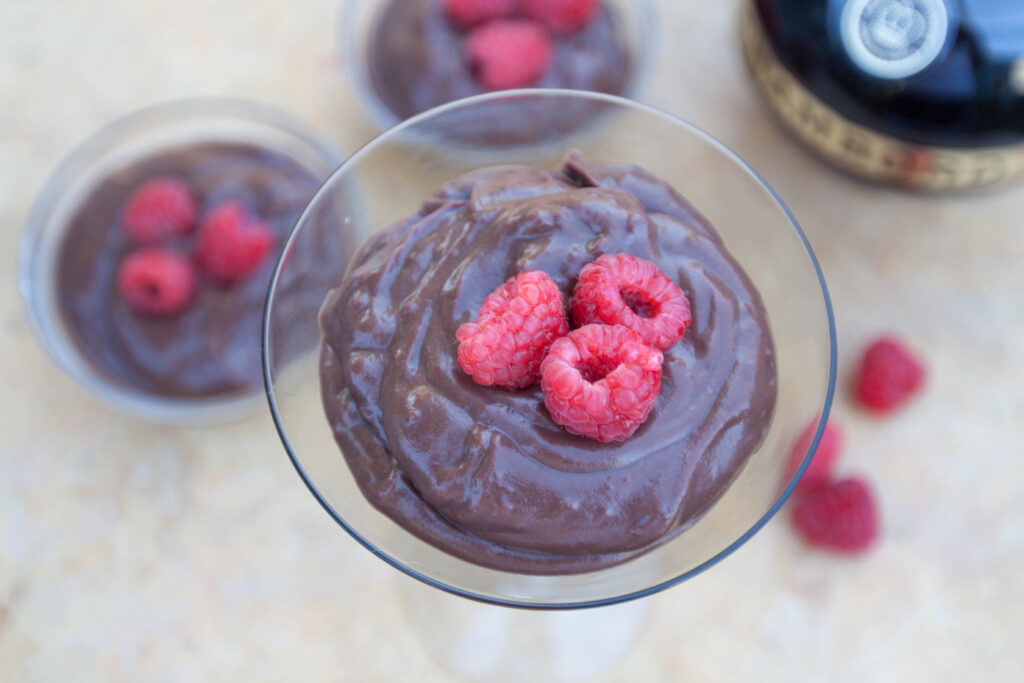 Into the fridge it went for a few hours and when it was cool, we had ourselves a deliciously creamy rich chocolate pudding with just a touch of raspberry!
Yum!! Best pudding I've had in like a decade. Ok, it's probably the only pudding I've had in the past 10 years but whoa it was good.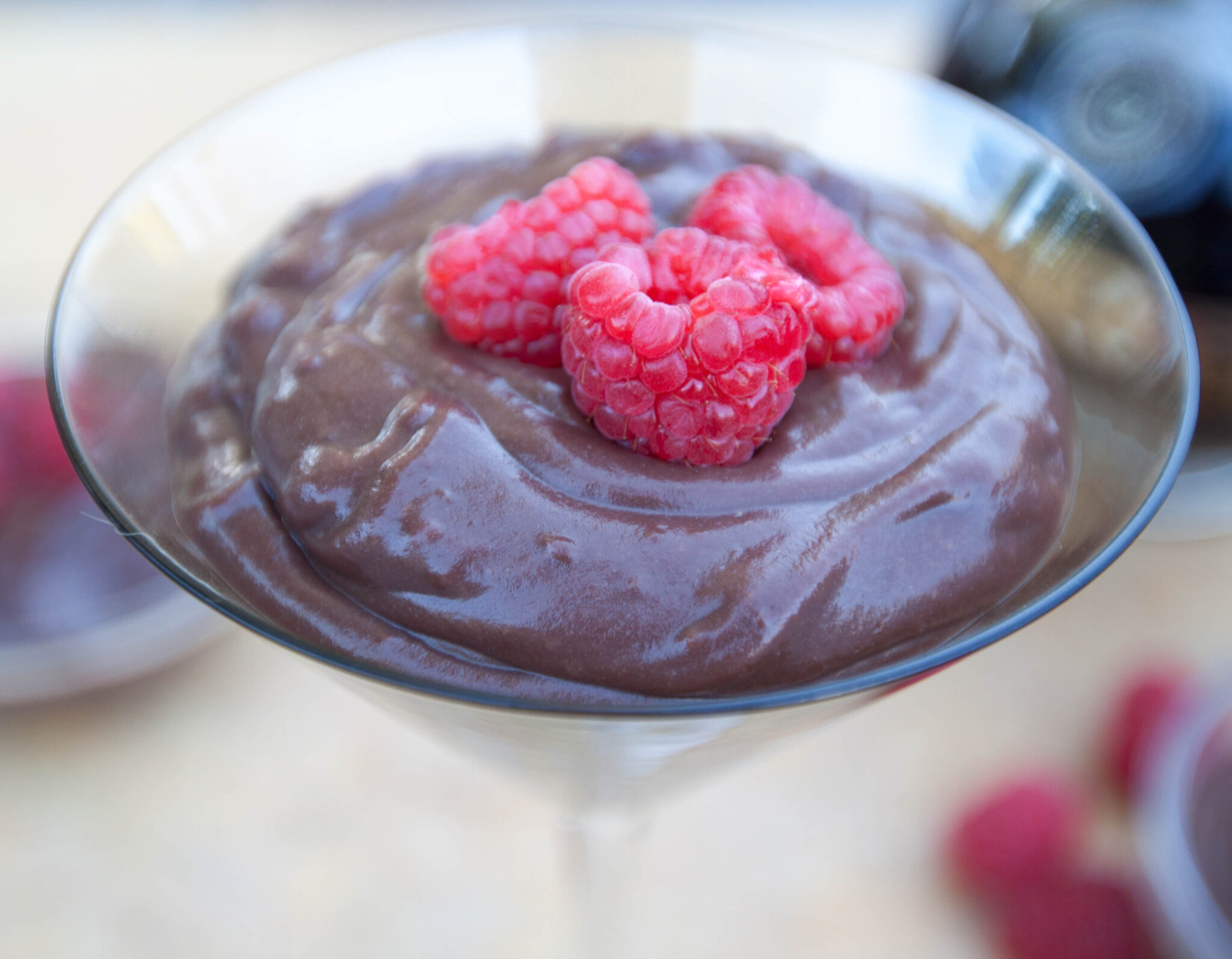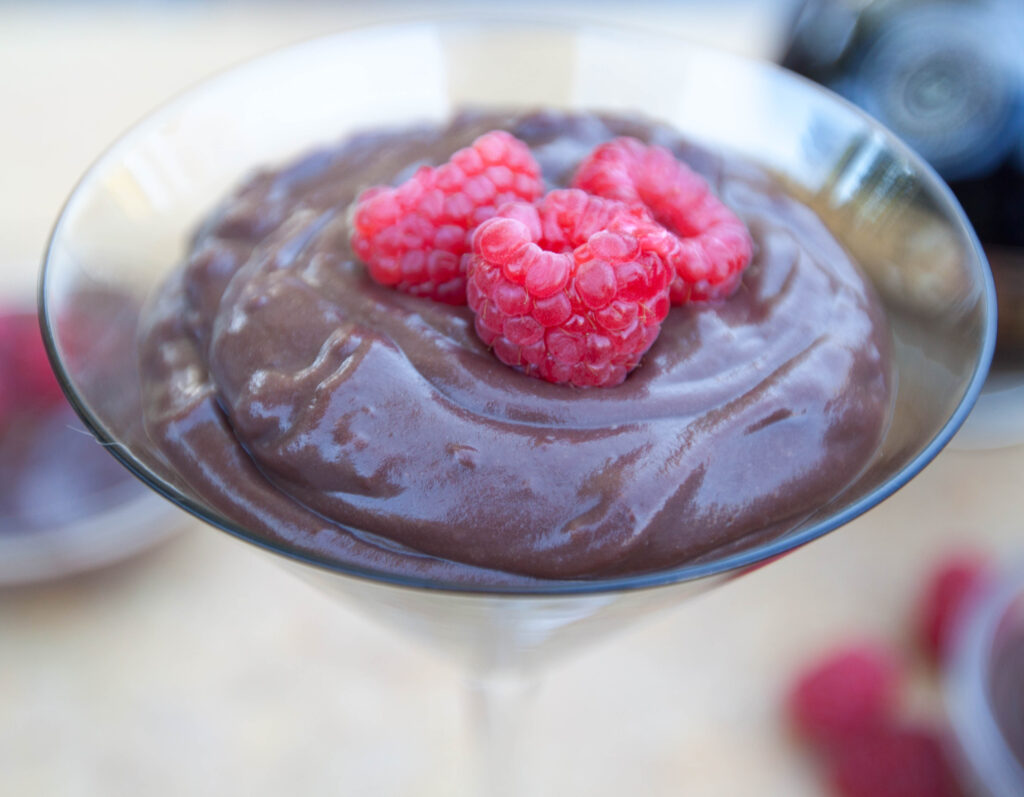 Yum!
Enjoy! As always, if you make this recipe or any of my others, I love to hear what you think! Leave a comment below, email me, or you can find me on Facebook, Instagram, and Pinterest!
If you want to see more, be sure to sign up for my 5 Easy Ways to Start Cooking From Scratch!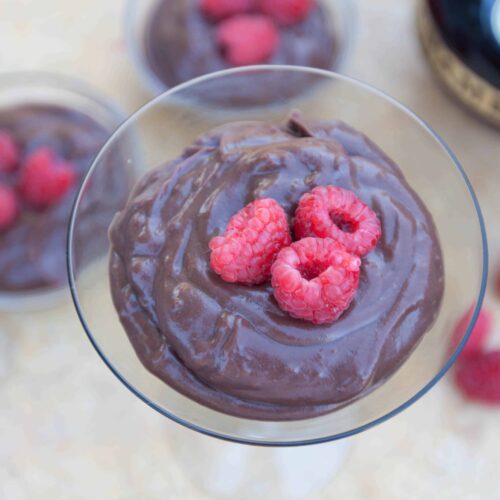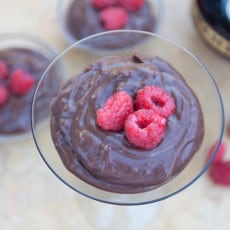 Ingredients
2/3

cup

sugar

1/4

cup

cornstarch

1/4

teaspoon

salt

1/3

cup

cacao powder

2 1/2

cups

milk

4

large egg yolks

2

tablespoons

unsalted butter

cut into pieces

1

teaspoon

vanilla extract

2

tablespoons

of Chambord
Instructions
Place a fine-mesh sieve over a medium bowl; set aside.

In a medium saucepan, off heat, whisk together sugar, cornstarch, and salt. If making chocolate pudding, add cocoa powder. Very gradually (a few tablespoons at a time) whisk in milk, taking care to dissolve cornstarch. Whisk in egg yolks.

Whisking constantly, cook over medium heat until the first large bubble forms and sputters. Reduce heat to low; still whisking, cook 1 minute. Remove from heat; immediately pour through sieve into bowl. Stir butter and vanilla into hot pudding.

Let cool a few minutes then stir in Chambord.

Place plastic wrap directly on surface of pudding (to prevent skin from forming); chill at least 3 hours and up to 3 days. Before serving, whisk pudding until smooth; divide among four serving dishes.