These delicious Vegan Inside Out Peanut Butter Cups are for the peanut butter lover and are incredibly easy to make and are only five simple ingredients!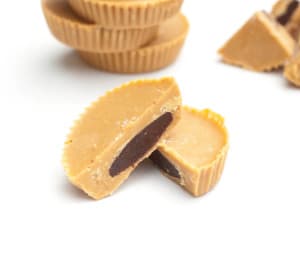 Who doesn't love peanut butter cups? Honestly, I think if I ever met someone who said that they didn't, I'd have to just walk away. How can you trust someone like that?! Kidding. Kind of…because peanut butter and chocolate is kind of the best combination on Earth. By kind of, I mean totally is. I don't do chocolate often, but when I do, it's usually with peanut butter. Like in Peanut Butter Balls, or Peanut Butter Cups, or as a topping on some Peanut Butter Banana Ice Cream… All of which are so easy to make; it takes great restraint to not make them all of the time. Plus, homemade Peanut Butter from scratch is so stinkin' easy. And fast. And better tasting which make these Vegan Inside Out Peanut Butter Cups, amazing.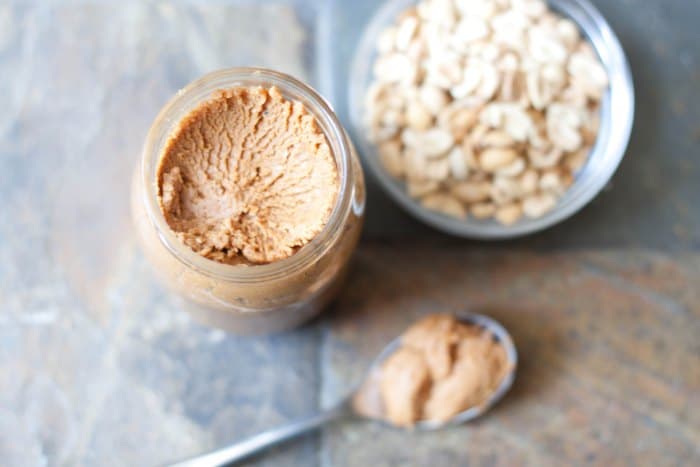 So I'd just made a fresh batch of delicious homemade peanut butter (seriously it's sooo good). And then I found this recipe from Edible Perspectives and decided I couldn't go another day without them.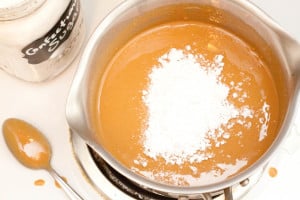 So I just melted some coconut oil with some peanut butter (although it's so hot out all my coconut oil is already liquefied), and then added some confectioner's sugar to sweeten it up. I added a little extra honey in this batch of peanut butter, so I used a tad less sugar. Another reason why cooking from scratch is so great – there's so much control in the flavors of what you're eating! You can make subtle changes to fit your mood.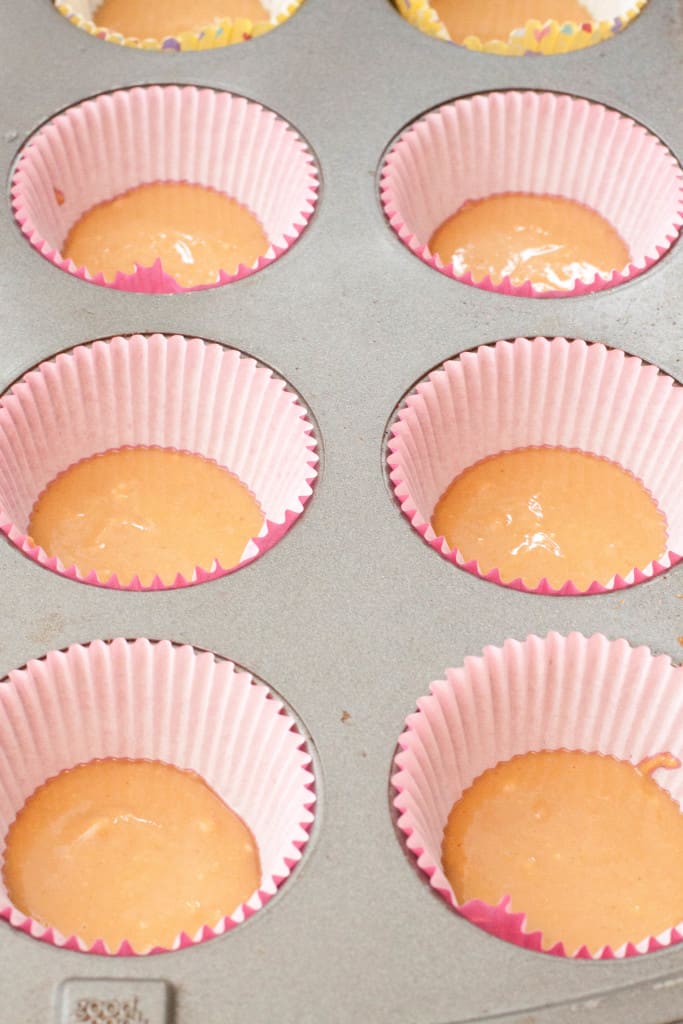 Once it was all melted, I then added just a smidgen into the wrapper filled muffin tray. Think: how thick do you want the bottom layer of your peanut butter cup to be. If you want a nice thick layer and then the chocolate, add more. If you want a really thin layer of PB and lots of chocolate, add less. Did I mention how great making things from scratch is because of the control?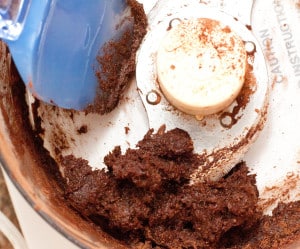 Then I tossed the muffin tray in the freezer so the PB could set. While it was freezing, I just tossed some dates and cacao powder in to the food processor and blended. An incredibly simple, healthy, and delicious chocolately filling.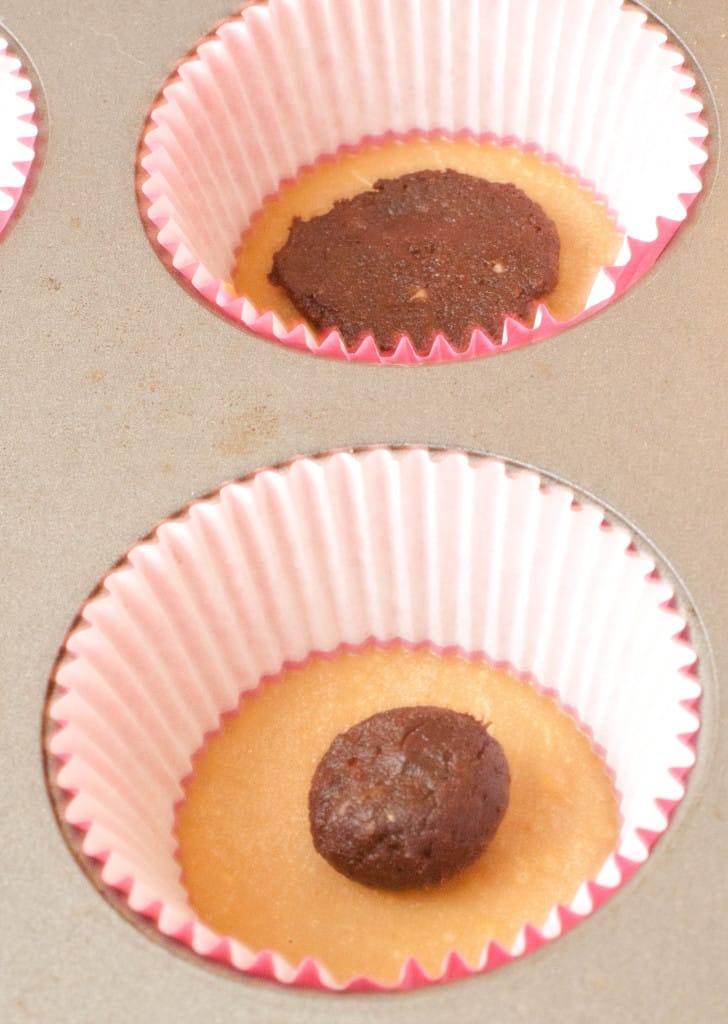 To "fill" the center of the cups, because of the consistency of the date and chocolate mixture, I rolled out small balls of the chocolate mixture and then added them to the center of the frozen first layer of peanut butter. It's sticky, but as long as you wash your hands between a few ball rolls, you'll be fine. Once I had the little chocolate-date balls done, I squished them down into a nice circle. You can control exactly how much of a chocolately center you want, just keep in mind the bigger the layer of chocolate, the more PB it'll take to cover it to create a nice even layer without chocolate coming out the top.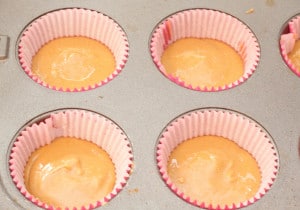 Once I had all my flattened chocolate disks down, I just topped each wrapper with the rest of the sweet peanut butter mixture and popped 'em back in the freezer.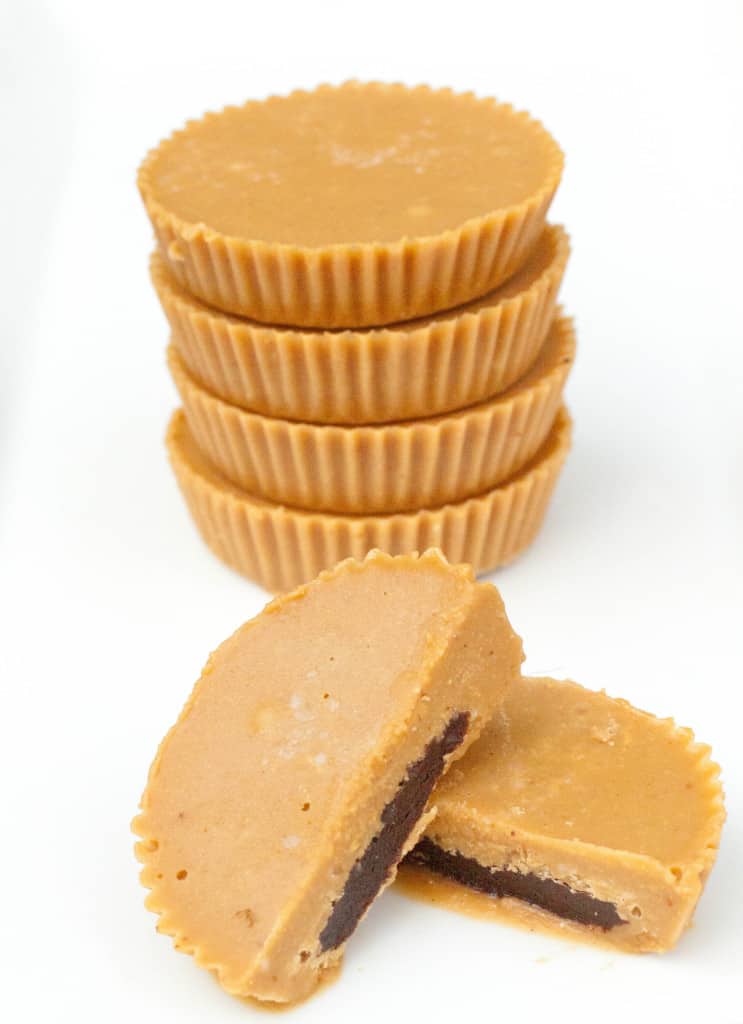 About 30 minutes later they were done! Inside Out Peanut Butter Cups – Vegan for the Peanut Butter lover!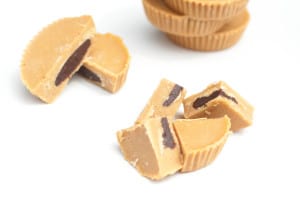 I ended up cutting these Vegan Inside Out Peanut Butter Cups up into halves and quarters for portion control and then popped 'em back in the freezer as the perfect snack! 'Cause you know, for some reason eating tiny little pieces of peanut butter cups seems like you're totally behaving, even when you end up eating like 4… ok 8… of them. 😉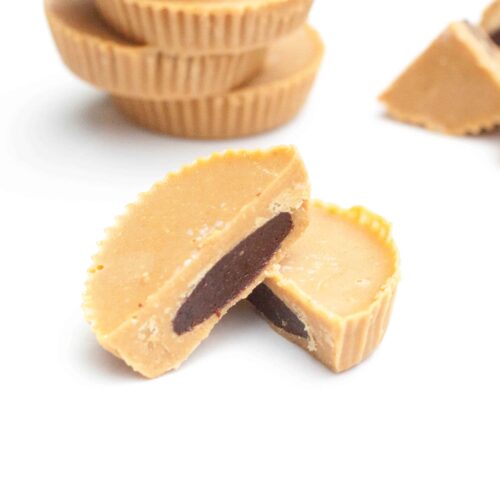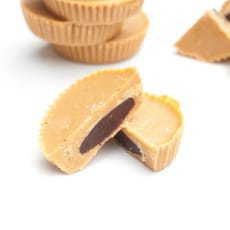 Inside Out Peanut Butter Cups
Peanut Butter Cups for the Peanut Butter Lover!
Print
Pin
Rate
Ingredients
1

cup

creamy peanut butter*

1/2

cup

unrefined coconut oil

3-5

tablespoons

confectioner's sugar

10-14

dates

pitted

2

tablespoons

unsweetened cocoa powder
Instructions
Line a standard muffin tin with 12 muffin liners.

Melt the coconut oil over low heat and stir in the peanut butter until fully combined. Whisk in the powdered coconut sugar until smooth. Taste and whisk in more if desired.

Pour about a tablespoon of peanut butter in the bottom of eat wrapper. Place muffin tin in the freezer for about 10-20 minutes until hardened.

While in the freezer add the dates and the cocoa powder to a food processor. Blend until it forms a large ball.

Remove the cups from the freezer. About a tablespoon + (based on preference) at a time, roll date and cocoa mixture into a small ball. Add to the center of the bottom of the muffin wrappers and then flatten so that there's still an edge around the peanut butter layer.

Top with 1 tablespoon or so of the melted peanut butter mixture to cover the chocolate. Settle and even out the peanut butter by gently tapping the muffin tin on the counter.

Place in the freezer for 15-30 minut
Notes
* Find my homemade peanut butter recipe here: http://servedfromscratch.com/alton-browns-peanut-butter/