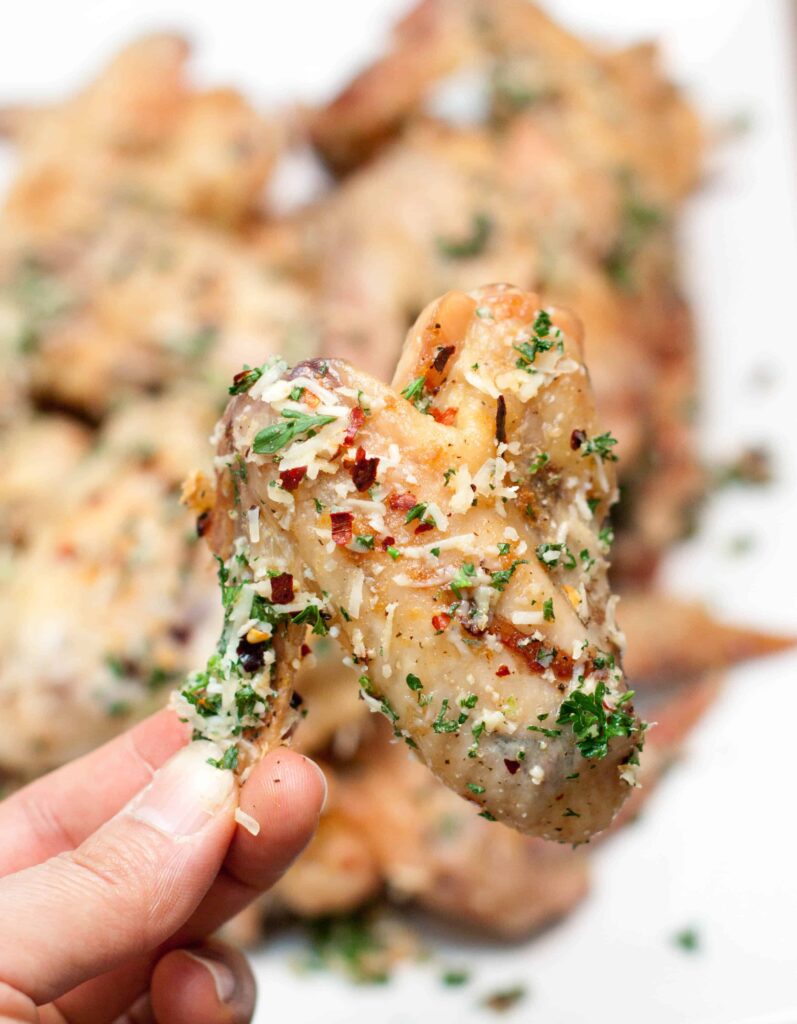 These Parmesan Garlic Baked Chicken Wings are guaranteed to be a crowd-pleaser but baked to crispy perfection for a healthier spin!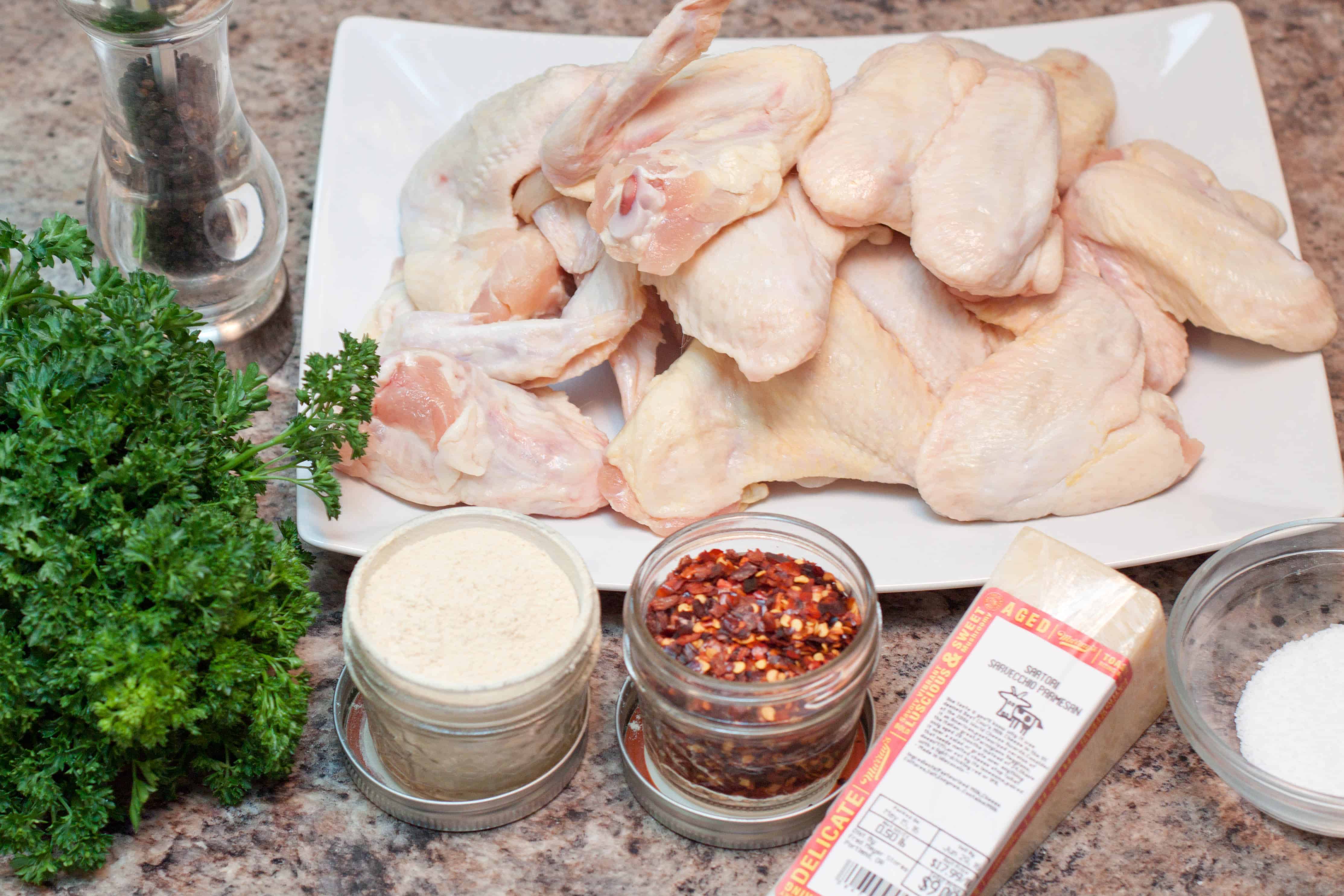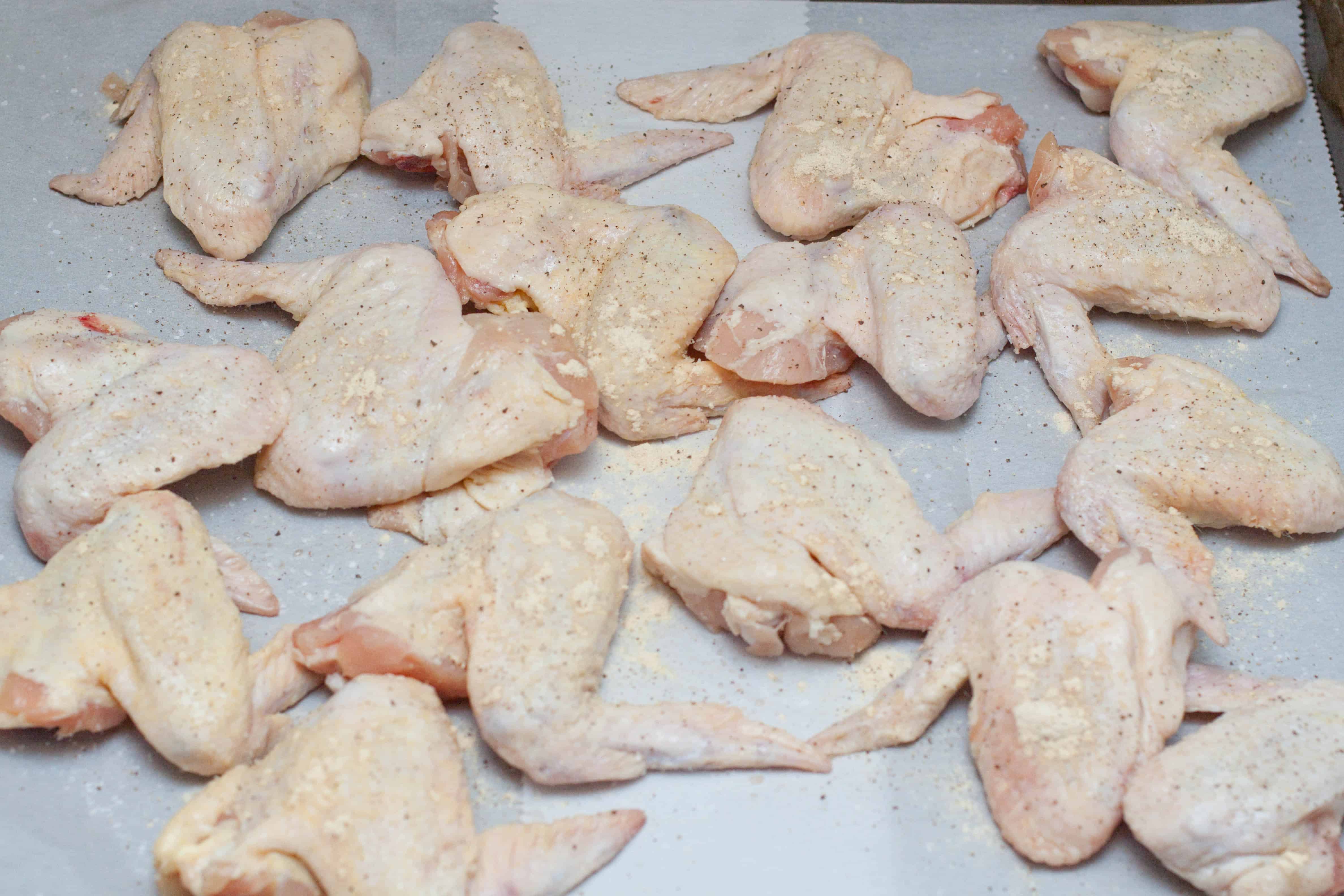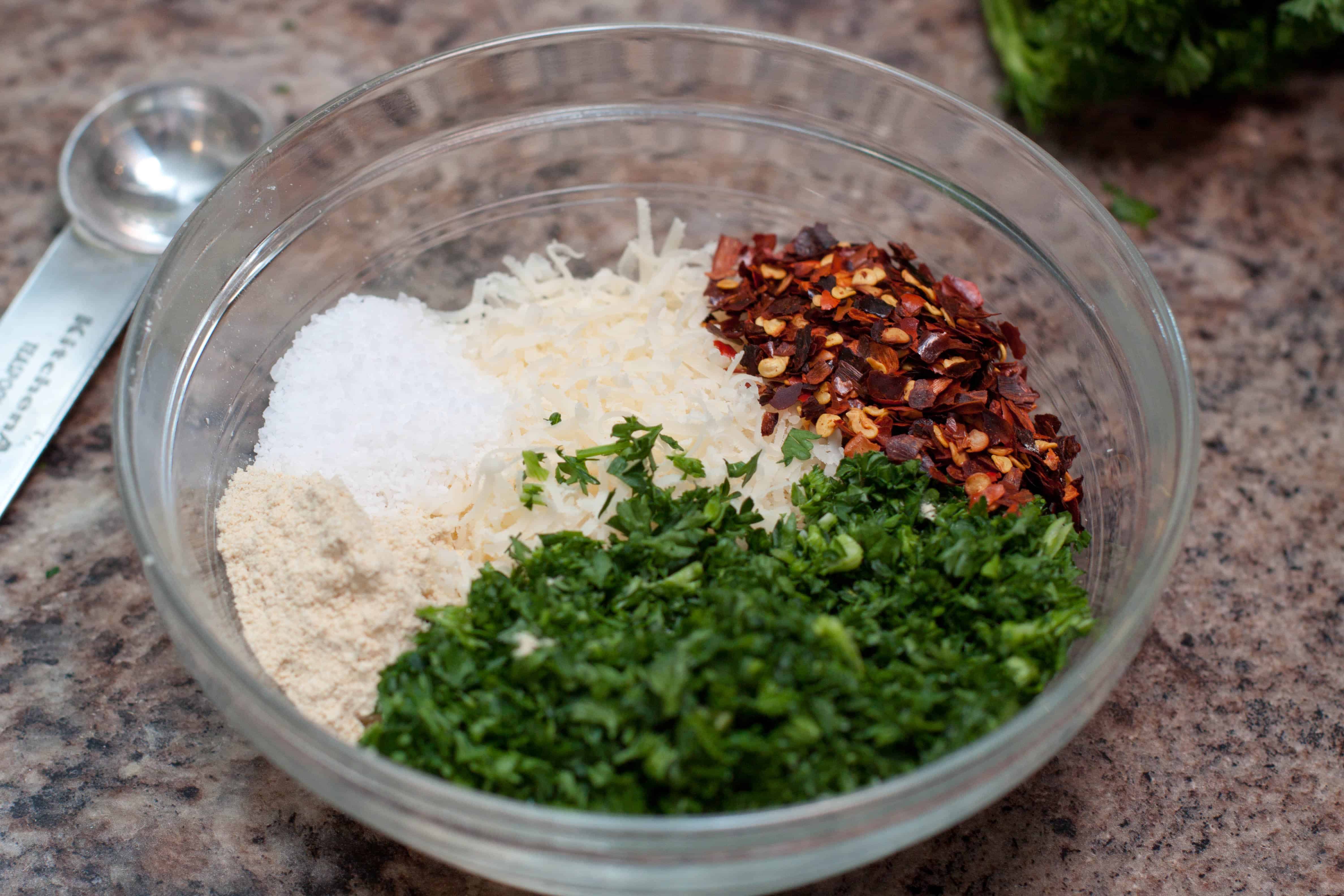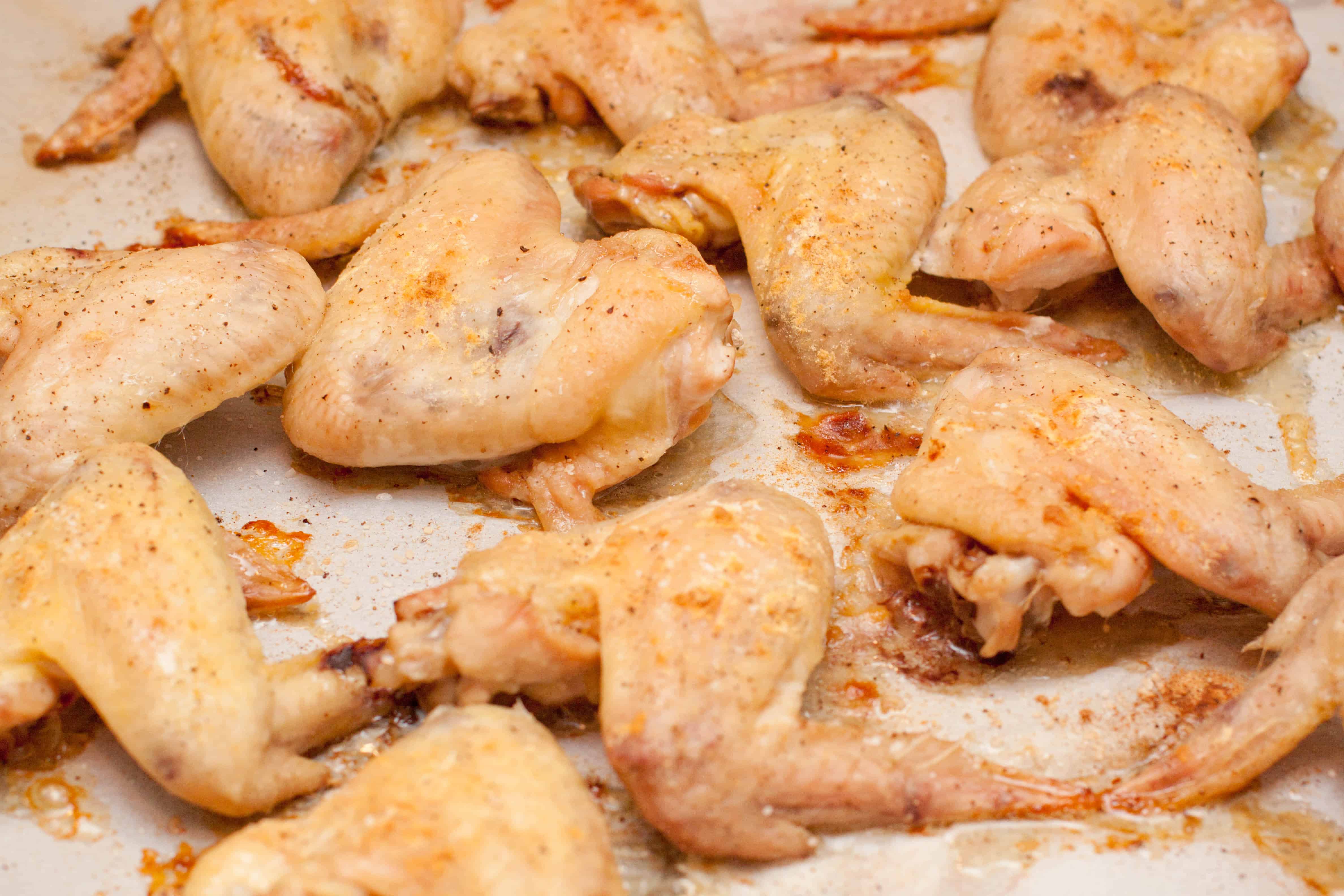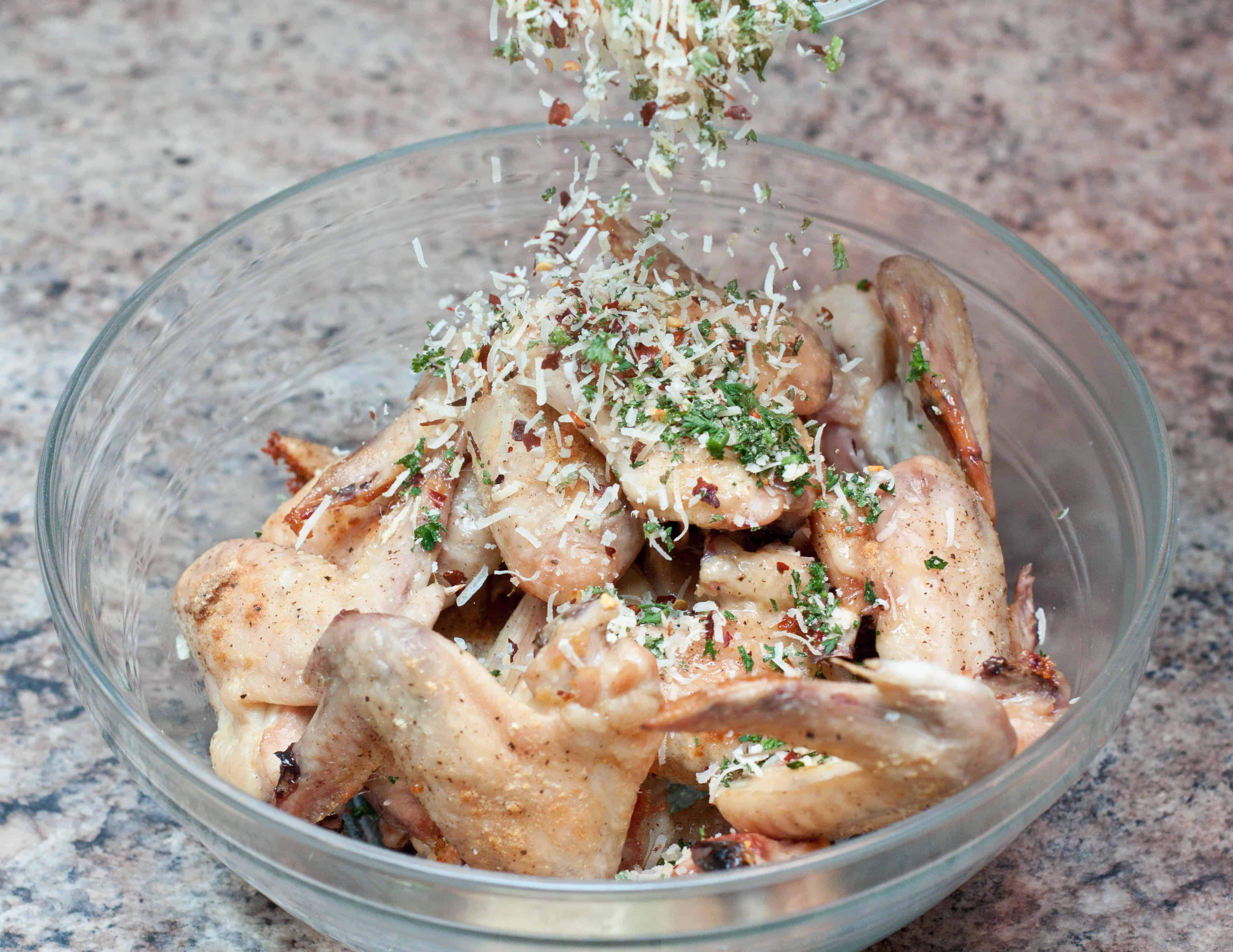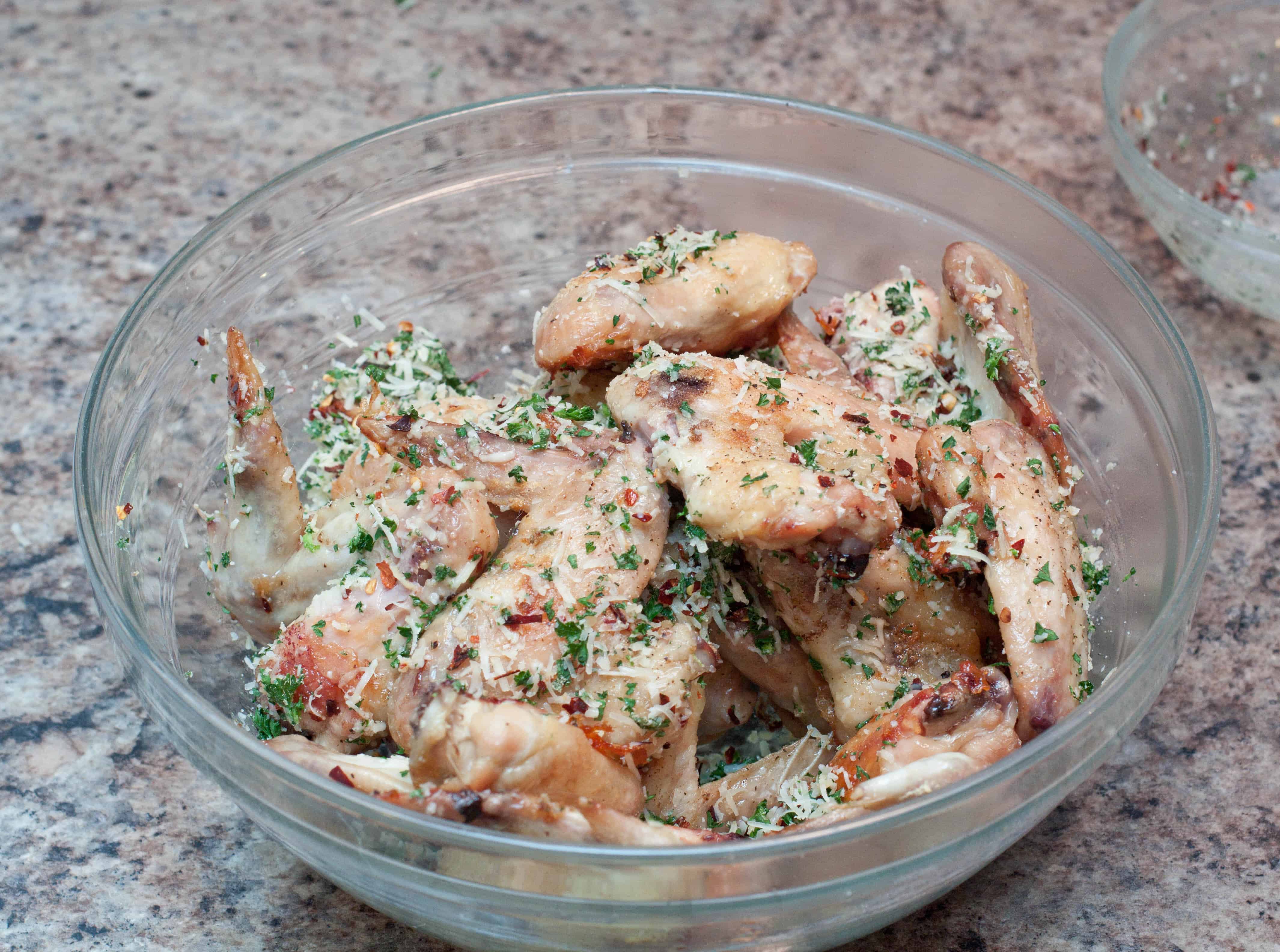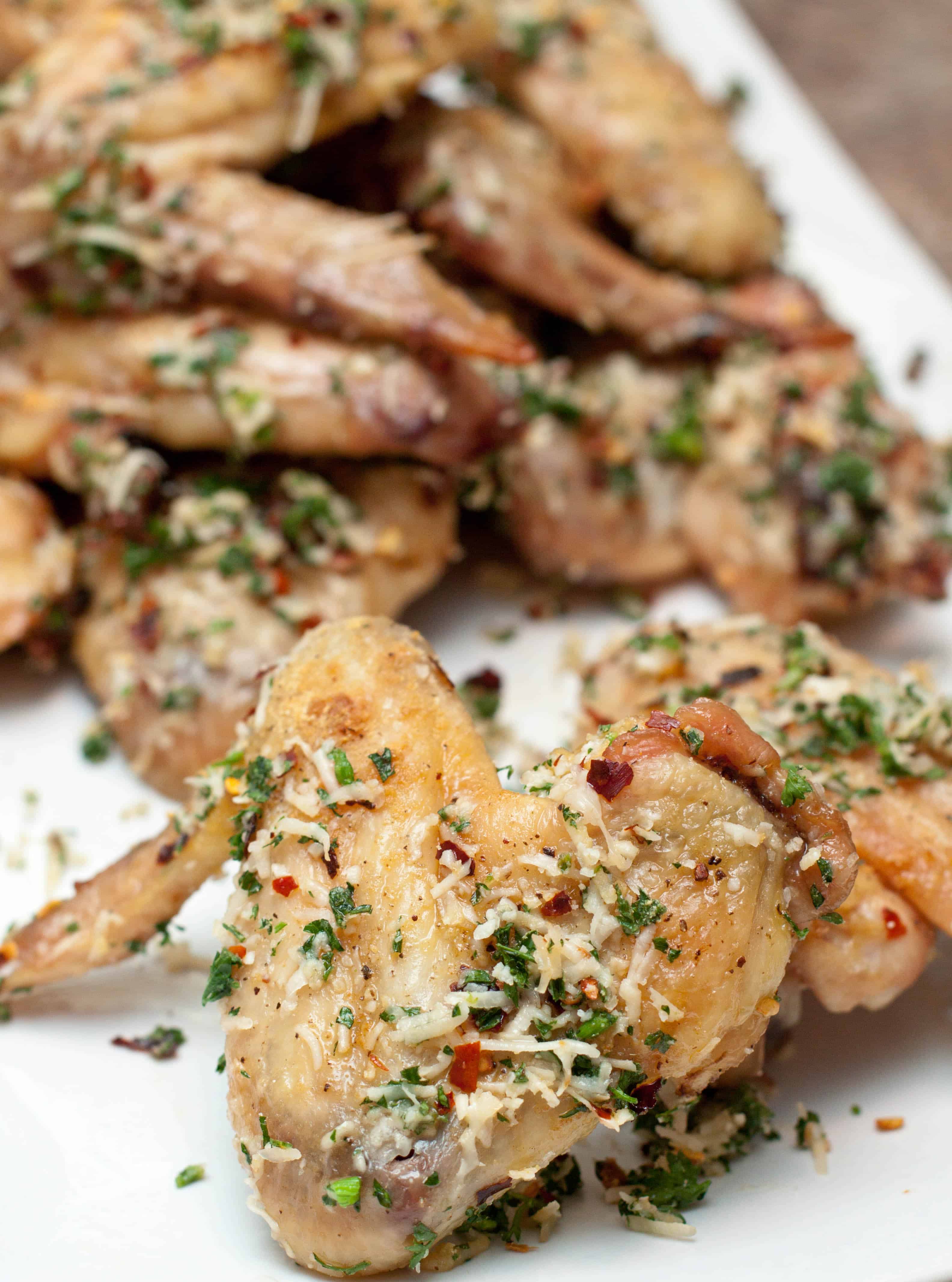 Oh pregnancy cravings… I've actually managed to make it through most of the past 9 months without any crazy cravings. Aside from an unquenchable thirst for coconut water within the first 4 weeks (probably because I was dehydrated), I've thankfully been able to eat really healthy and what I want. Most of the time I've had a harder time actually figuring out what it was that I wanted. Until recently. These past couple of weeks the cravings have finally hit me. Hard. One night, it was an old school chicken noodle casserole (and totally not from scratch, the kind that uses canned cream of mushroom soup and fried french onions). Then it was meatloaf (stay tuned for that recipe!). Then it was a spinach and beet salad. And recently- chicken wings. Parmesan Garlic Baked Chicken Wings to be exact. This recipe: super easy. Like so easy a 38 week, super tired, kind of lazy, preggo can make them in no time.
Ok, I know baked wings and deep fried wings are not created equal. But baked wings can be just as crispy and delicious. Especially when you coat them with salt, pepper, and garlic powder.While they baked I mixed together the Parmesan cheese, garlic powder, parsley, red pepper flakes, and salt.45 minutes later the wings were crispy and delicious,and ready for the parmesan garlic coating.Mixed well so all the wings are nice and coated, and whoa. Parmesan Garlic Baked Chicken Wings for the win! SO flavorful and the red pepper flakes added the perfect amount of heat but didn't over power the cheese and garlic and freshness of the parsley. I was a pretty happy preggo with these. These are totally being added to our go-to party appetizer menus!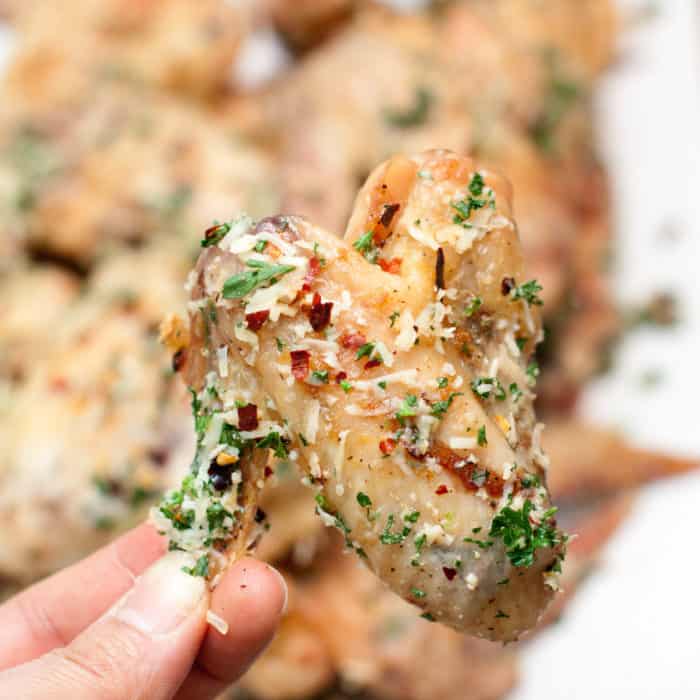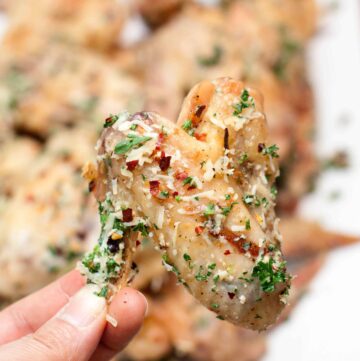 Parmesan Garlic Baked Chicken Wings
Oven baked crispy chicken wings coated with Parmesan and Garlic!
Print
Pin
Rate
Ingredients
4

lbs

of chicken wings

3/4

cup

of fresh grated parmesan cheese

1/2

cup

chopped fresh parsley

2

teaspoons

red pepper flakes

3

teaspoons

garlic powder

1/2

teaspoon

of salt + salt and pepper to taste
Instructions
Pre-heat oven to 425 degrees and line a large baking sheet with parchment paper.

Generous coat the chicken wings with salt and pepper and 1 teaspoon of garlic powder.

Bake for 40-45 minutes until crispy.

While wings bake, mix the parmesan cheese, parsley, red pepper flakes, remaining 2 teaspoons of garlic powder, and 1/2 teaspoon of salt in a bowl.

When wings are done, remove from pan, add to a large bowl, and then immediately coat with cheese and parsley mixture.

Serve!