Here are 16 of my Favorite From Scratch Condiments that are all much easier than you'd think to make at home!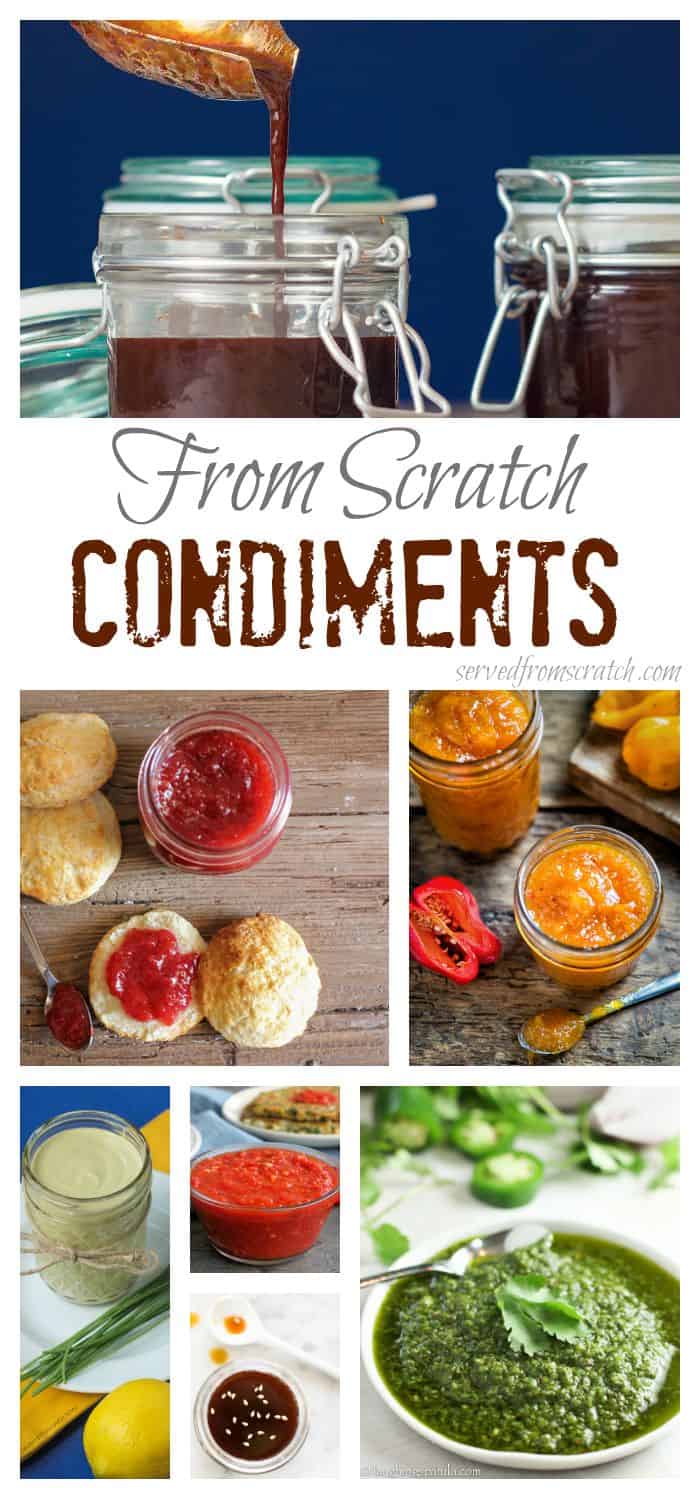 Condiments. They have a way of multiplying in your fridge, don't they? Open your fridge right now, how many bottles of random condiments are in there? Don't get me started on what my mom had in her fridge. 4 mustards. 12 mayo / miracle whip varieties. 32 jams / chutneys. 57 other jars of un-categorical sauces/spreads/dressings/randomness. Ok ok, no, she didn't have 100+ jars in her fridge, but it was close. Think of all of the money you spend on condiments. And how often do you clean out your fridge and then throw a ton of them away? You know what helps cut down on costs and waste? Making your own, from scratch condiments! Here's a list of some of my favorites!
There are of course the classics: Mayo, Mustard, Tahini, and Ketchup. But there's a whole world of homemade condiments out there I didn't even know was out there!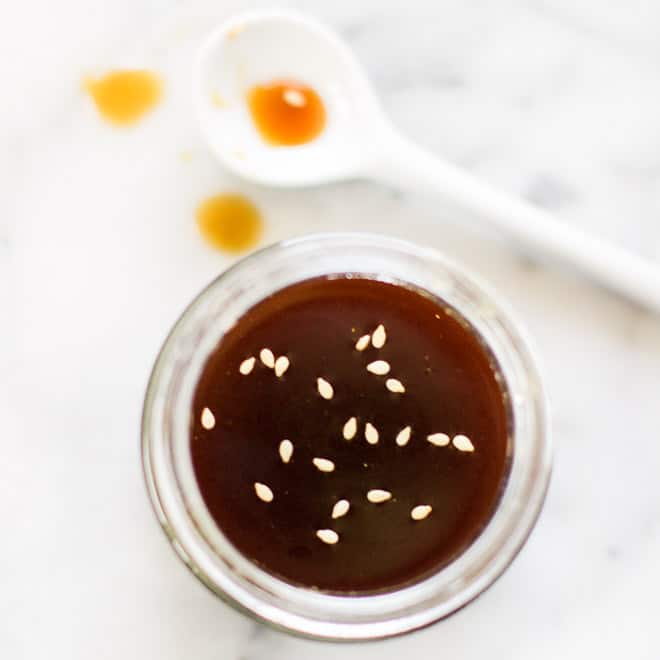 Like teriyaki sauce! Teriyaki from scratch! Meggan over at Culinary Hill shows us how to whip up a From Scratch teriyaki sauce that's cheaper and better tasting than the pre-made store bought teriyakis!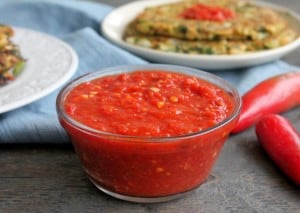 Want something with more kick? Well how about a From Scratch Sriracha? I'm in love with Dixya' sriracha recipe. Check it out and more delicious healthy recipes at her site!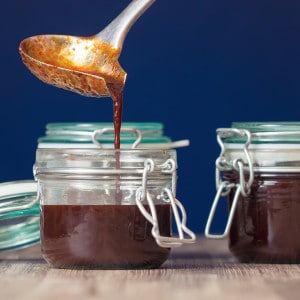 I don't know where this recipe has been all summer for me, but I'm so glad that I filled my freezer with plums from our tree because this Asian Plum Sauce from Brian at Krumpli is so next on my list. I'm dying to try it with some gorgeous brie!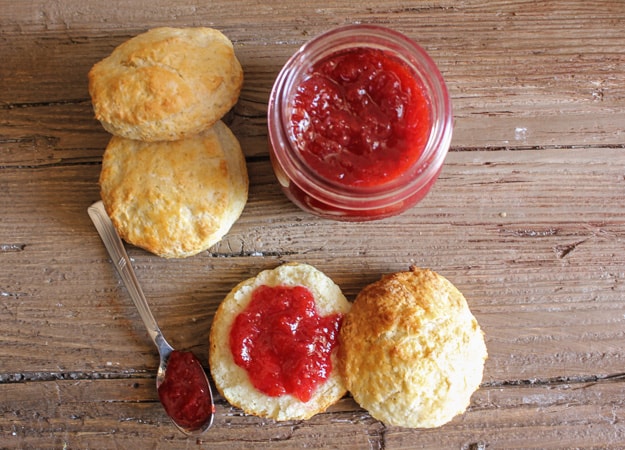 Speaking of brie... I love it with a great jam as well. And this Strawberry Jam from An Italian in my Kitchen is not only wonderfully fresh, but it's pectin free!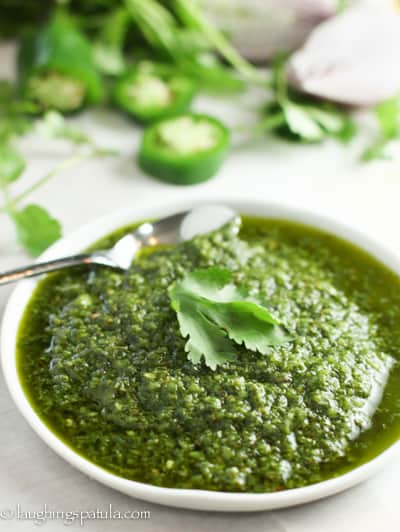 I just love the color of a bright, fresh, chimichurri. And with the addition of jalapenos from this recipe from Laughing Spatula, I'm ready to slather this on anything that's coming off of the grill.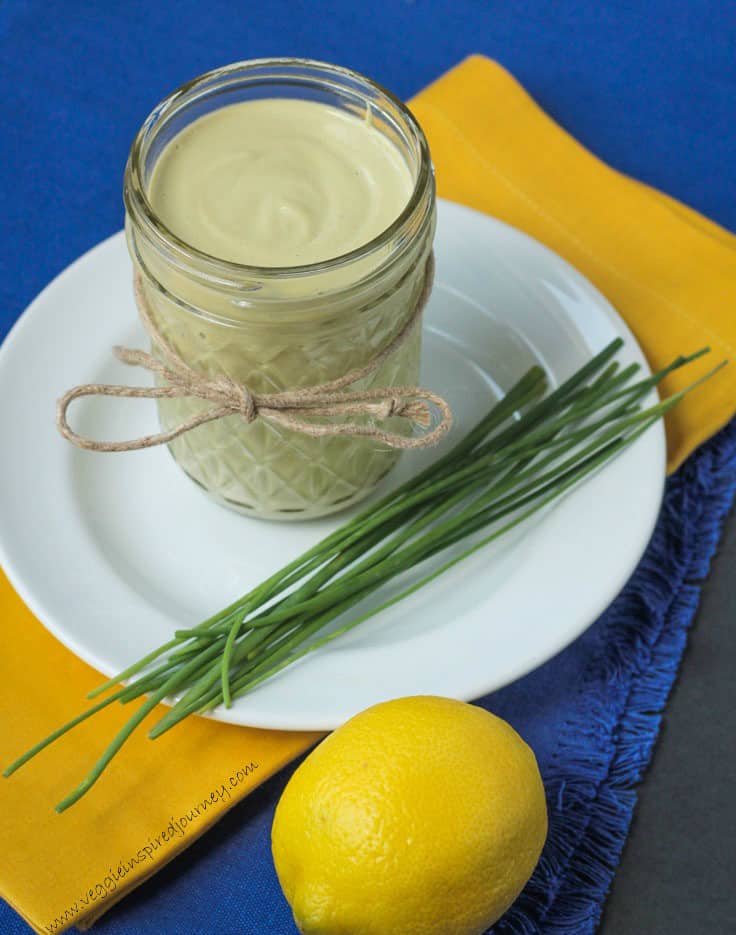 Oh, and then there's ranch dressing. I could dip nearly everything in ranch dressing and with this Cumin Ranch recipe from Veggie Inspired Journey - my vegan friends can too!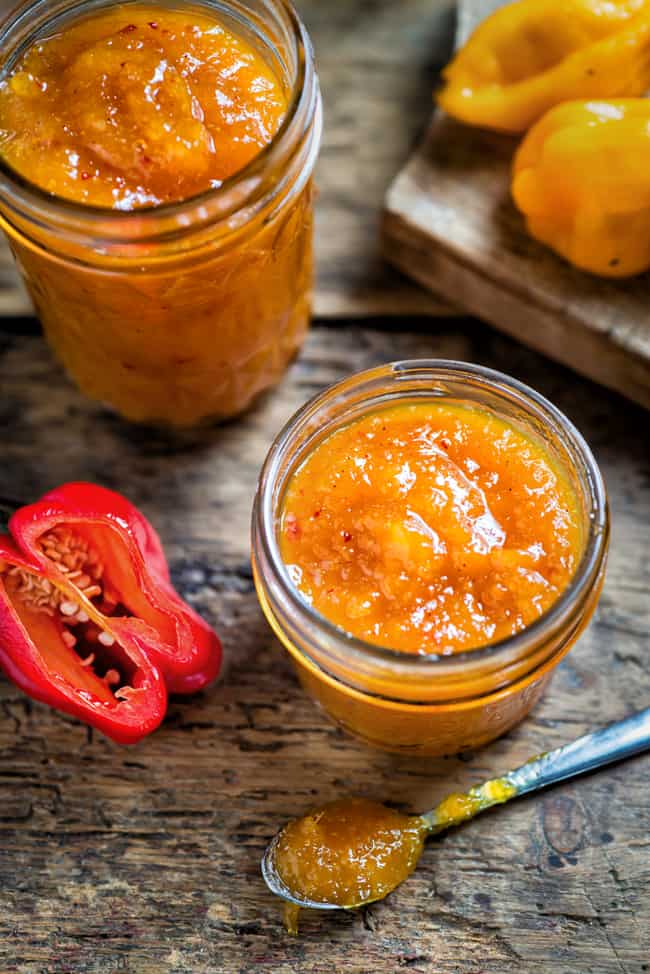 You know those delicious yet expensive jams that are in the local / specialty sections of the store? Don't spend your money on those, make this Spicy Yellow Pepper Jam instead and impress all of your friends.
Not enough? Agreed!
Sweet and Smoky Chipotle Pineappe BBQ Sauce from The Chunky Chef
Smoky Bourbon BBQ Sauce from Vanilla and Bean
Toum : Lebanese Garlic Spread from Kevin is Cooking
Soy Free Soy Sauce from Nut Free Wok