Tempted to throw away those overripe bananas? Here's a list of 21 Delicious Ways to Use Overripe Bananas so you don't have to!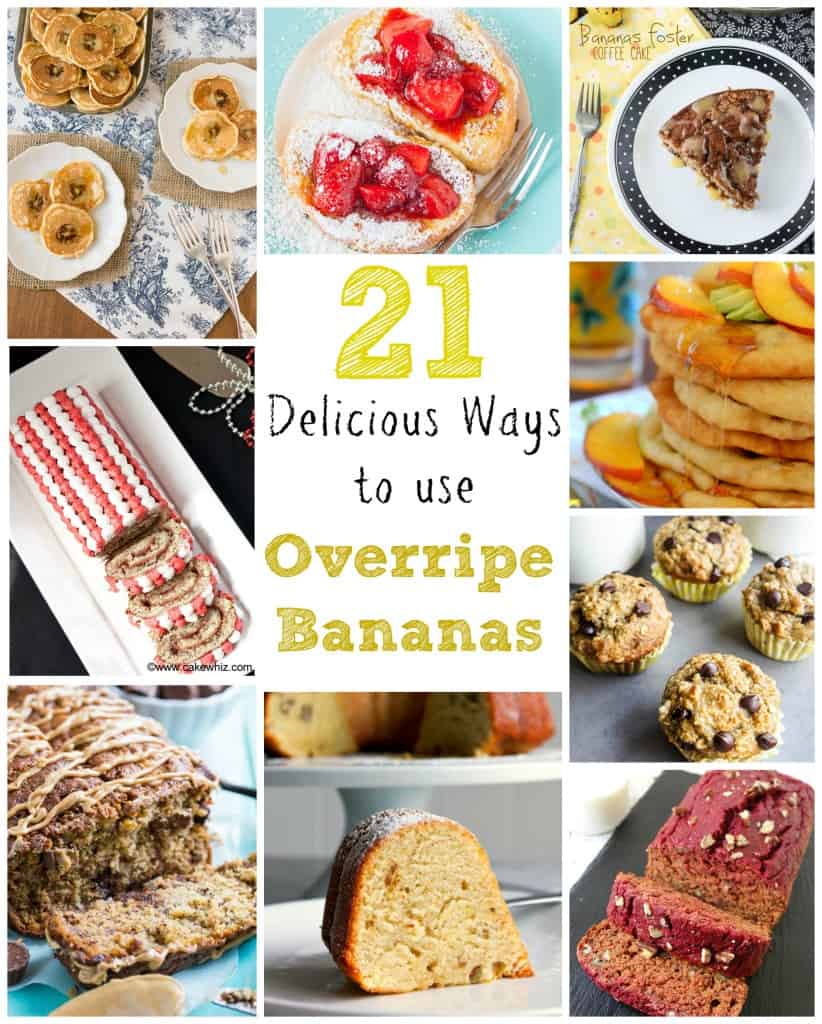 Oh Bananas. Potassium rich, fuel filled, delicious delicious bananas, I love you. Really. My husband and I each eat a banana for breakfast every singe day. We always have them in our house (and our freezer), but with this heat wave our bananas are ripening way too fast, even for how quickly we eat them. I've been sticking them in our freezer to save them for Banana Ice Cream that one of my besties, Stephanie The Cozy Cook introduced me to (her Pure Banana Soft Serve is amazing!), but it's gotten to the point where our freezer is full of them! I'm out of space!
So, I went in search of fun new ways to use these poor overripe bananas. I have my standard go tos: Banana Pancakes, Banana Waffles, and Banana Pecan Muffins, but I needed something new and boy did I hit the jackpot! Here's my list of the most delicious, drool inducing, creative ways to turn those ugly over ripe bananas into something fun, new, and of course, From Scratch!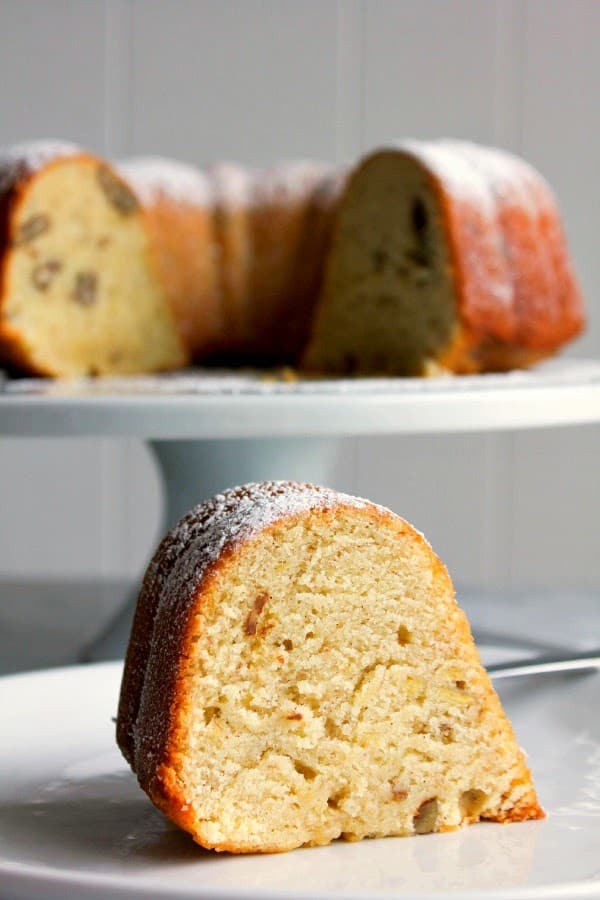 Banana Pecan Pound Cake from The Chef Next Door makes me want to run out the door and buy a bundt pan just to make this. Oh, wait a minute, I just did! Thank you, Amazon. I will christen my new pan with this banana pound dream cake.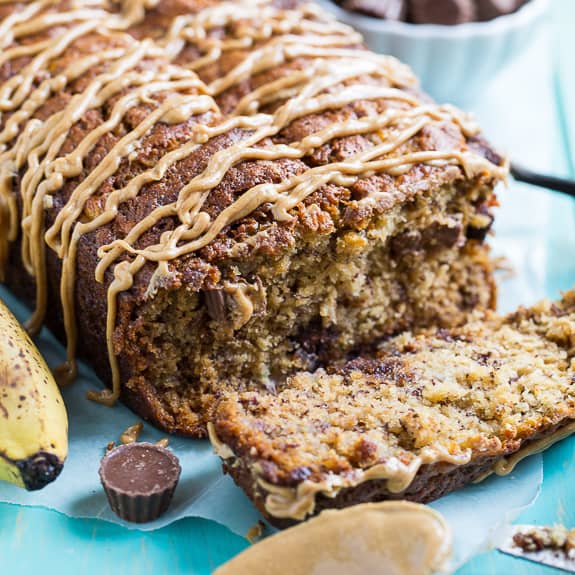 Peanut Butter Cup Banana Bread by Spicy Southern Kitchen. I know what you're thinking, because I'm sure it's the same thing I thought when I saw this, GET. OUT. Homemade Peanut Butter Cups are like the best thing ever and now I have an excuse to make them mini!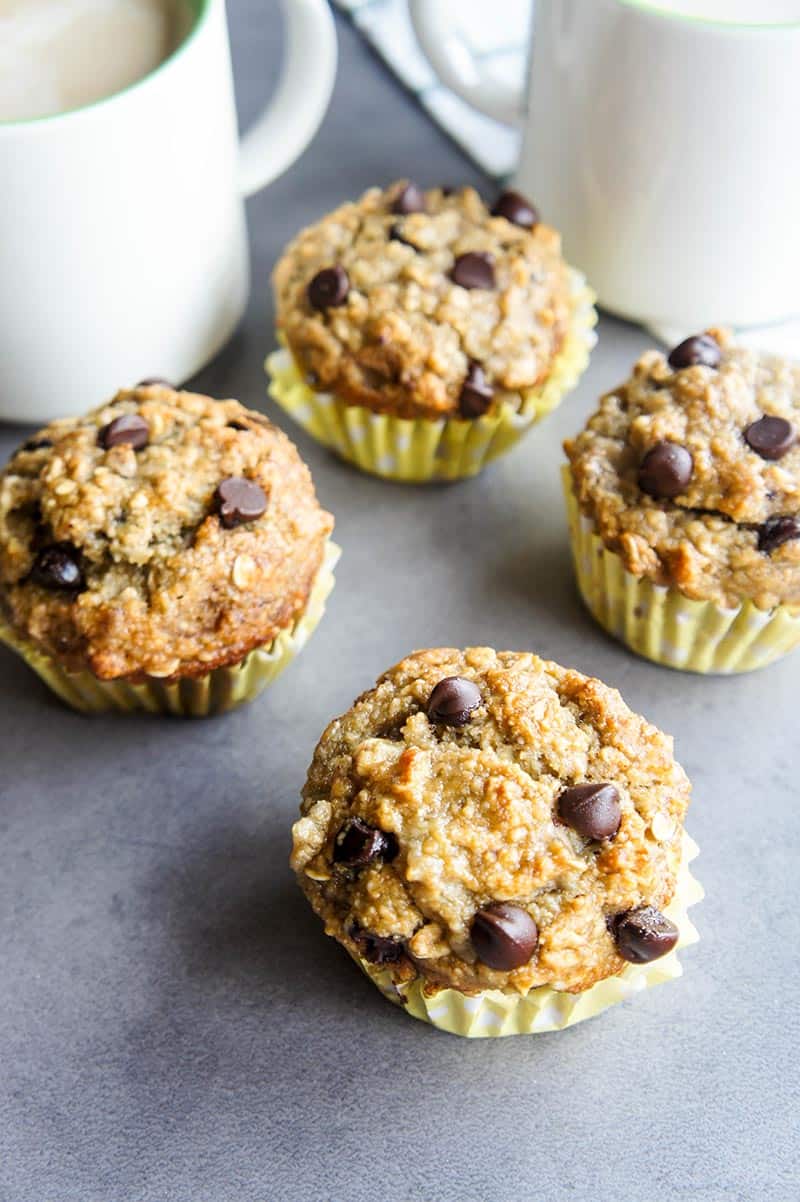 Oatmeal Banana Chocolate Chip Muffins by Vitamin Sunshine. According to Michelle, the signature item at Starbucks in Kuala Lumpur are banana chocolate chip muffins. But she says, "pshhh..." to the coffee chains pastries and shows us how to make your own! A girl after my own heart!!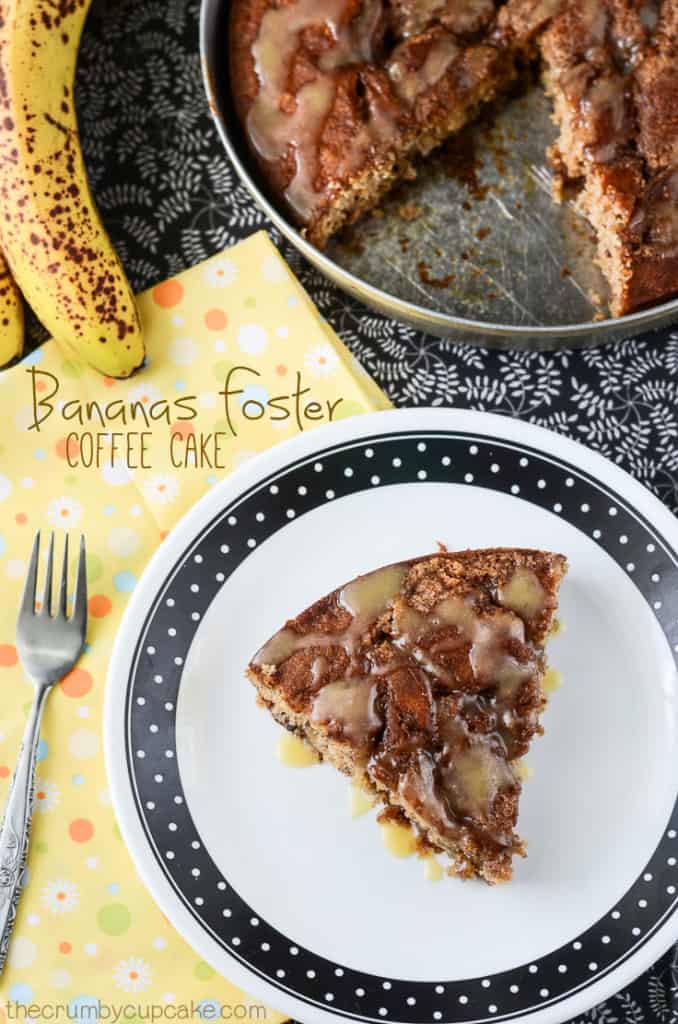 Bananas Foster Coffee Cake by The Crumby Cupcake. Um, drool. I love love love this super creative sweet breakfast treat! I also love that once you put "coffee" in front of cake, it's totally acceptable to eat it for breakfast!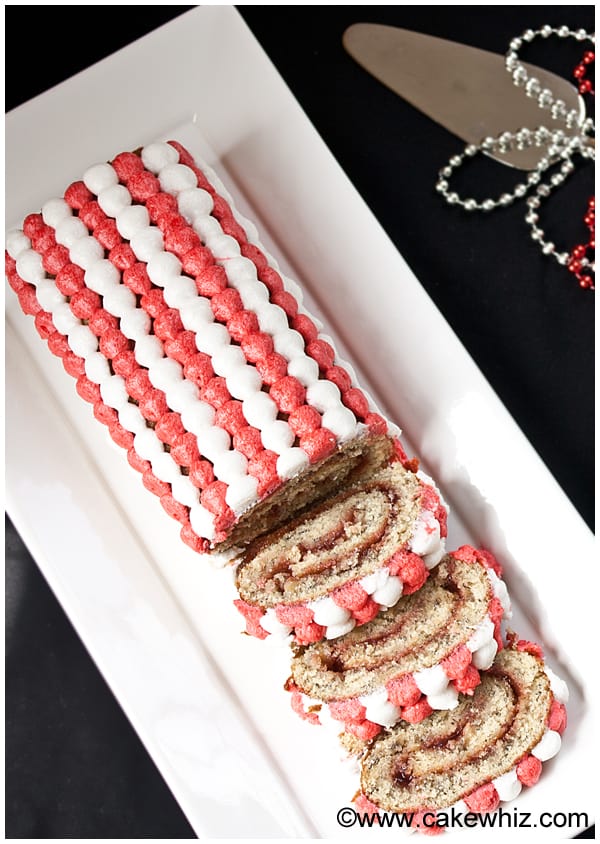 Banana Cake Roll by Cake Whiz. I just love how Abeer takes her hate for overripe bananas and turns it to love with this gorgeous cake roll. Look at how perfect her buttercream frosting on top is!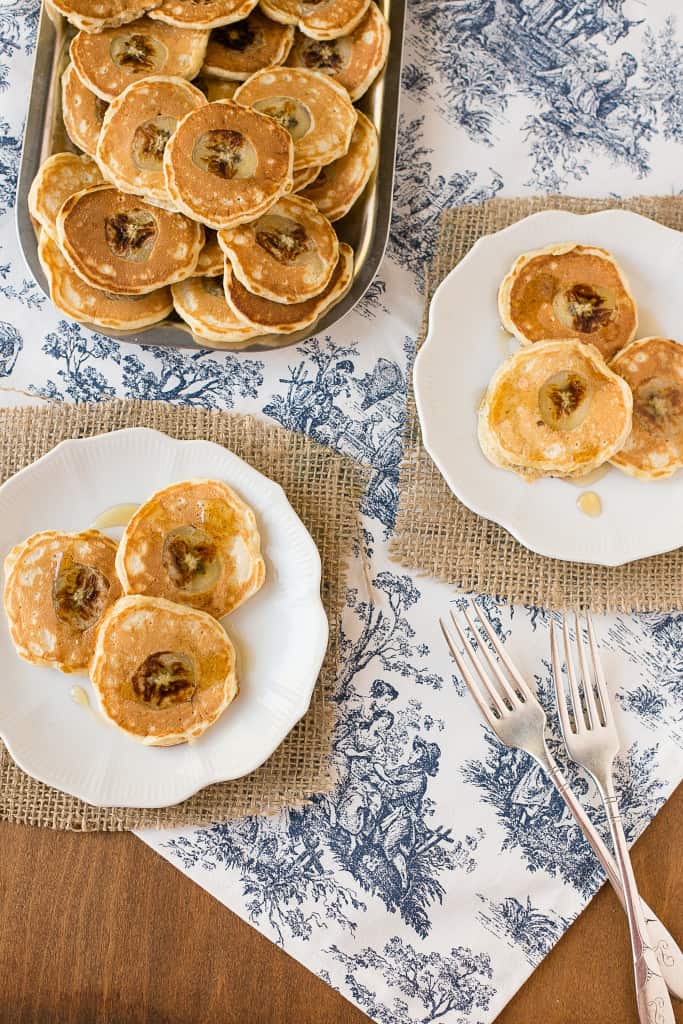 Mini Banana Pancakes from Dinner at the Zoo. Caramelized bananas in the center of adorable mini pancakes?! Genius! My next batch of banana pancakes just got a whole lot cuter!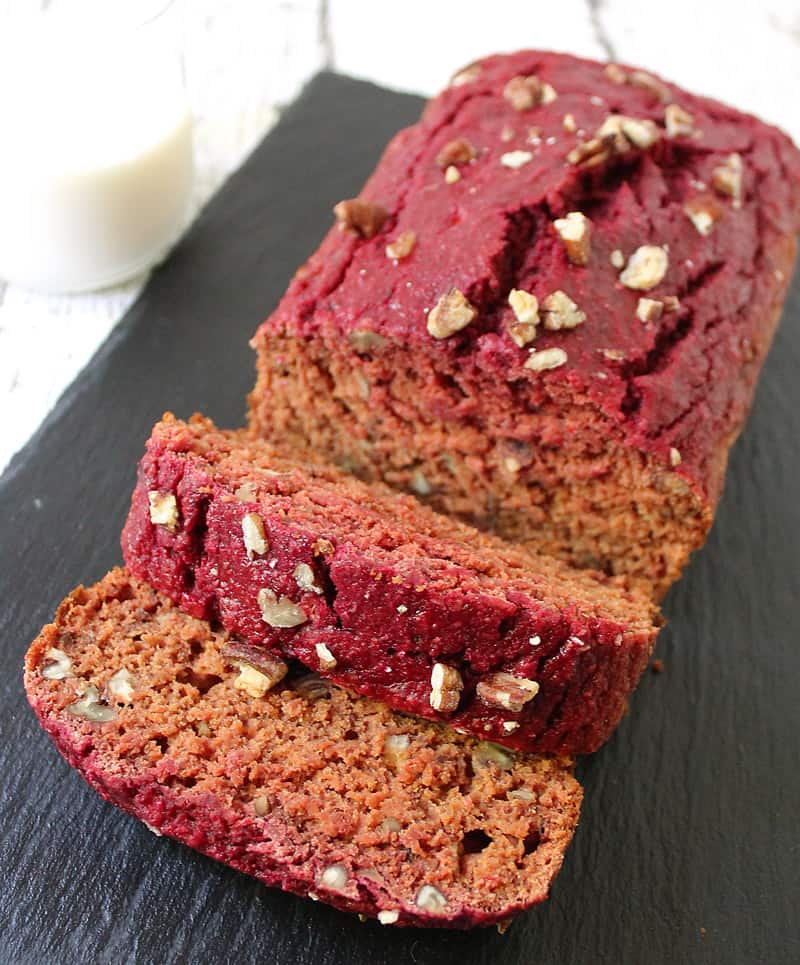 Banana Beet Nut Bread from Running Srilankan. Beets and Bananas?! Crazy talk! This is definitely not your grandmas banana bread. I've been obsessed with beets lately and can't stop eating them (especially with feta); I can't wait to try this!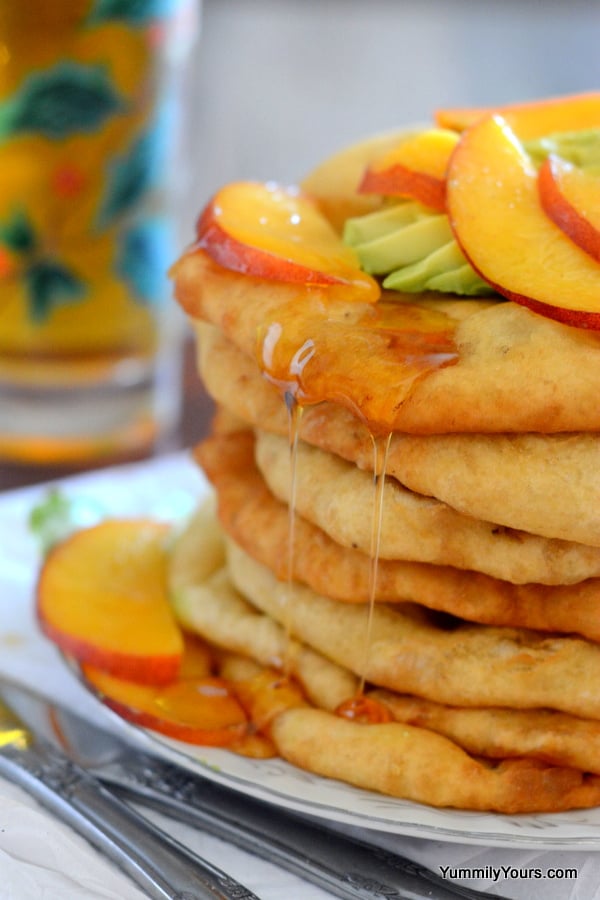 Banana Buns from Yummily Yours. Prash introduces us to Banana Buns (also known as Mangalore buns or Banana Pooris), a popular breakfast or tea time snack in India! What a great new way to fulfill a pancake craving!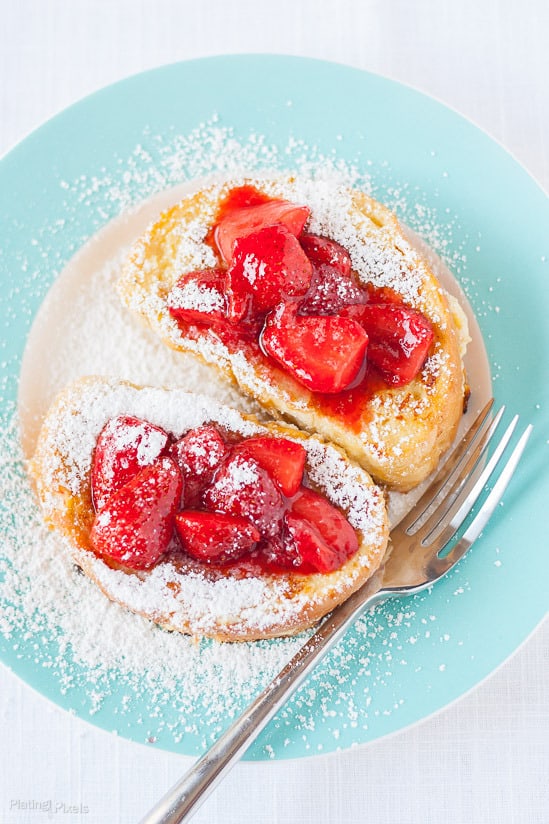 Banana Cream Cheese Stuffed French Toast from Plating Pixels. Wow. Now this is my kind of French toast! What a creative way to use those bananas! Make it From Scratch by making your own cream cheese and your own homemade bread!
Not enough? Good! Then check out these other delicious takes on overripe bananas!
Muffins
Gluten Free Banana Oat Mini Muffins from Fearless Dining
Tasted Coconut Banana Muffins from Cotter Crunch
Banana Oat Crunch Muffins from Vanilla and Bean
Add some From Scratch style by making your own Granola!
Breads
Cardamon Banana Bread from A Virtual Vegan.
Gluten Free Chocolate Chip Banana Bread from Dishing Delish.
Vegan Banana Coconut Bread from Healthier Steps.
Hawaiian Banana Nut Bread from Good Dinner Mom
Chocolate Almond Banana Bread from Kitchen Sanctuary.
Add some From Scratch style by making your own Vanilla Extract!
Cookies and Cakes:
Banana Hazelnut Cookies from Kiip Fit
Banana Peanut Butter Swirl Cake from Scrummy Lane
Banana Chocolate Chip Crumb Cake from An Italian in my Kitchen
Banana Peanut Butter Pancakes from Tasting Page
Add some From Scratch style by making your own Peanut Butter!
For my latest From Scratch recipes, follow me on Facebook, Twitter, Pinterest, and Instagram! And don't forget to sign up to have emails go straight to your inbox! (It's free!) [mc4wp_form]
Happy Fiesta Friday, Friday Favorites and Foodie Friday!