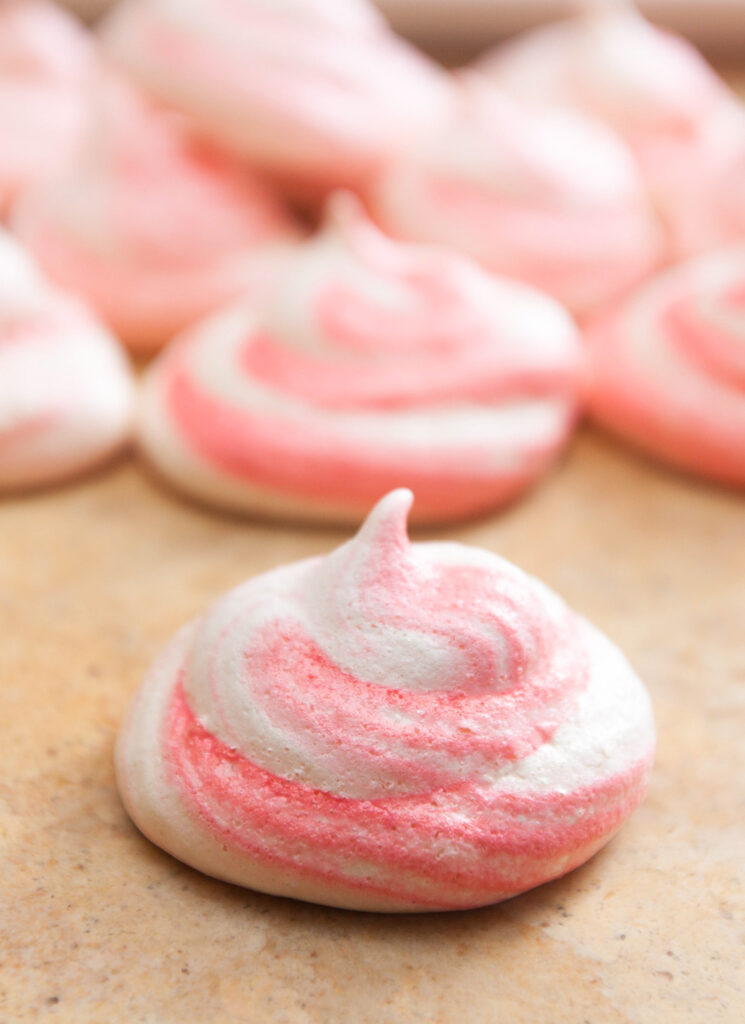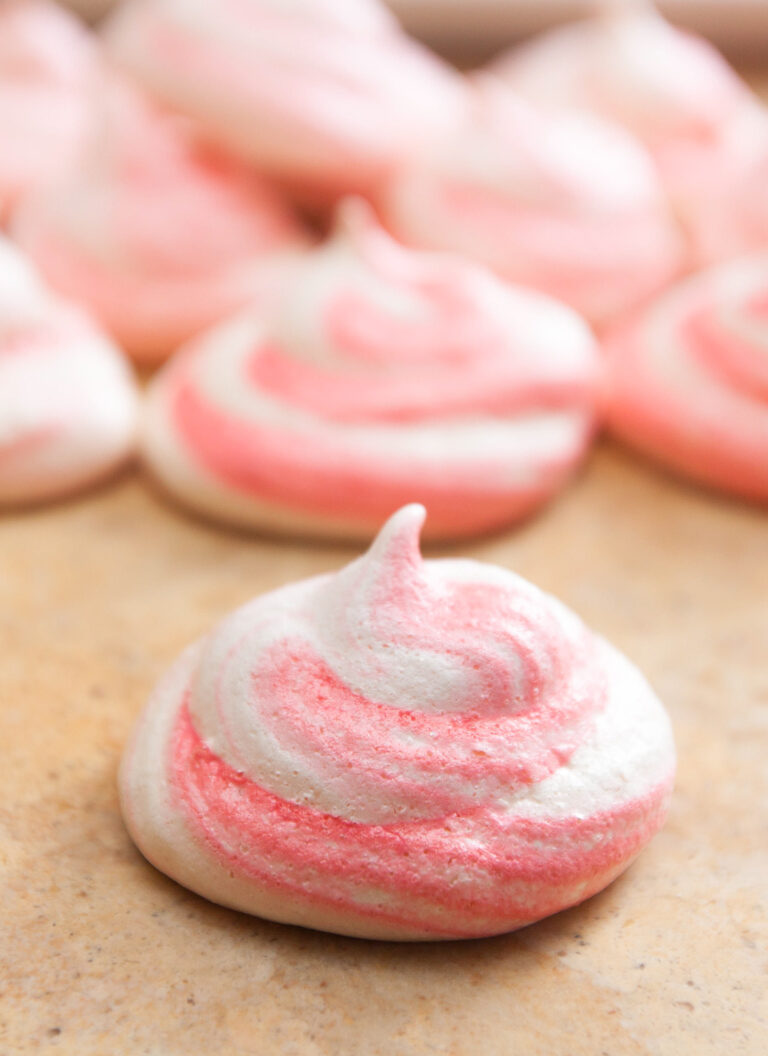 These little Meringue Kisses are one of our favorite Valentine's Day cookies! Not only do they only take three, yes THREE ingredients, but they are light and airy and the perfect gluten free cookie!
Ingredients Needed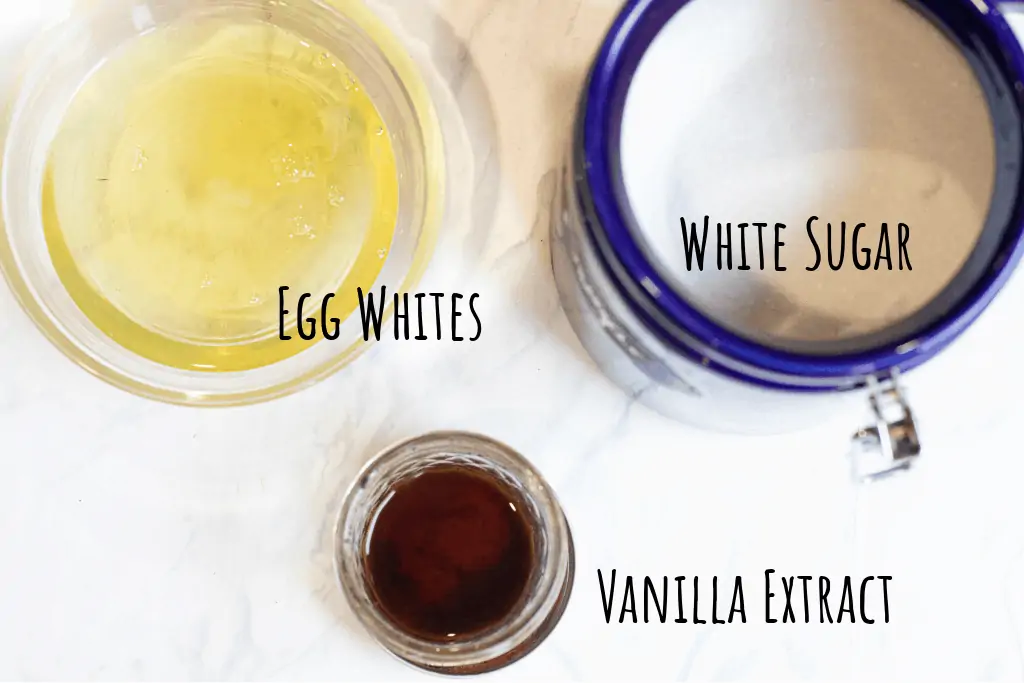 Just three! Plus your favorite color food coloring - if you want to stripe it with!
Step-by-Step Instructions
Time. That's what you really need. Once the egg yolks are separated, be sure that they sit out for a little while to come to room temperature. This will help them beat to a good volume.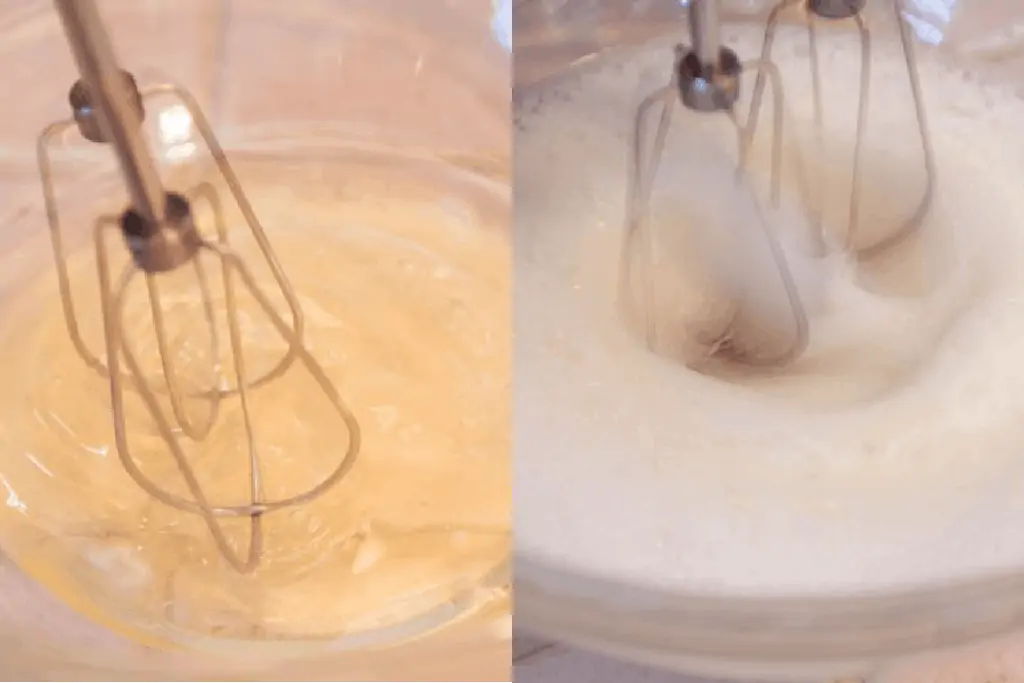 Then it's just a matter of beating them.
You really want a hand mixer for this. Unless you're Popeye, you're not going to be able to do this by hand.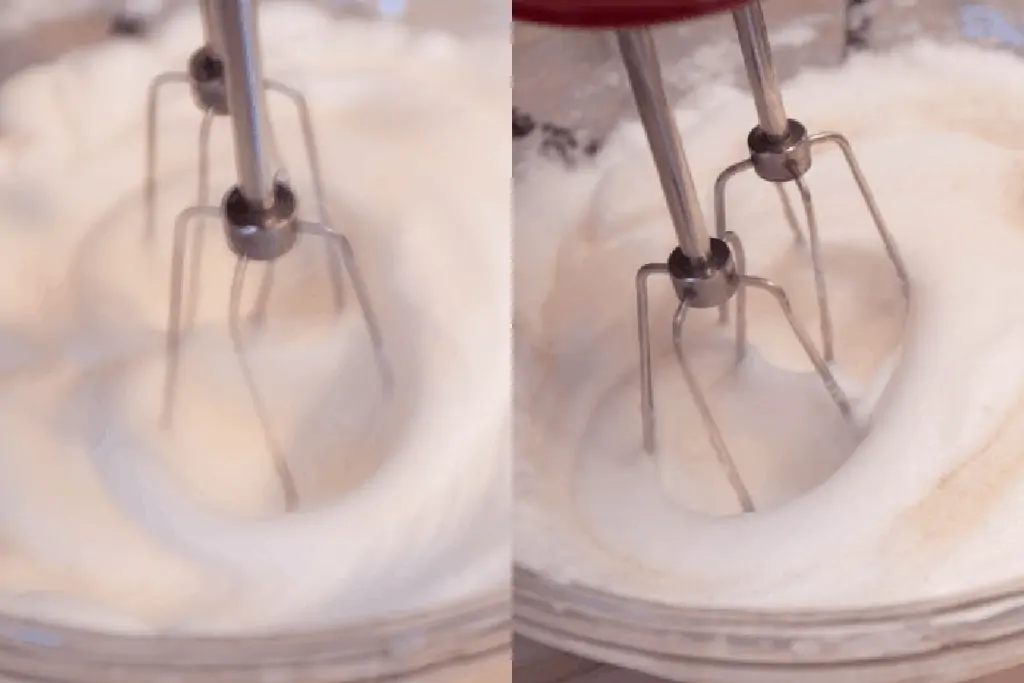 Once you start to see soft peaks beginning to form, then it's time to beat in the sugar. Just a tablespoon at a time. And then a fold of the vanilla.
Once you have stiff, glossy peaks you're ready to go!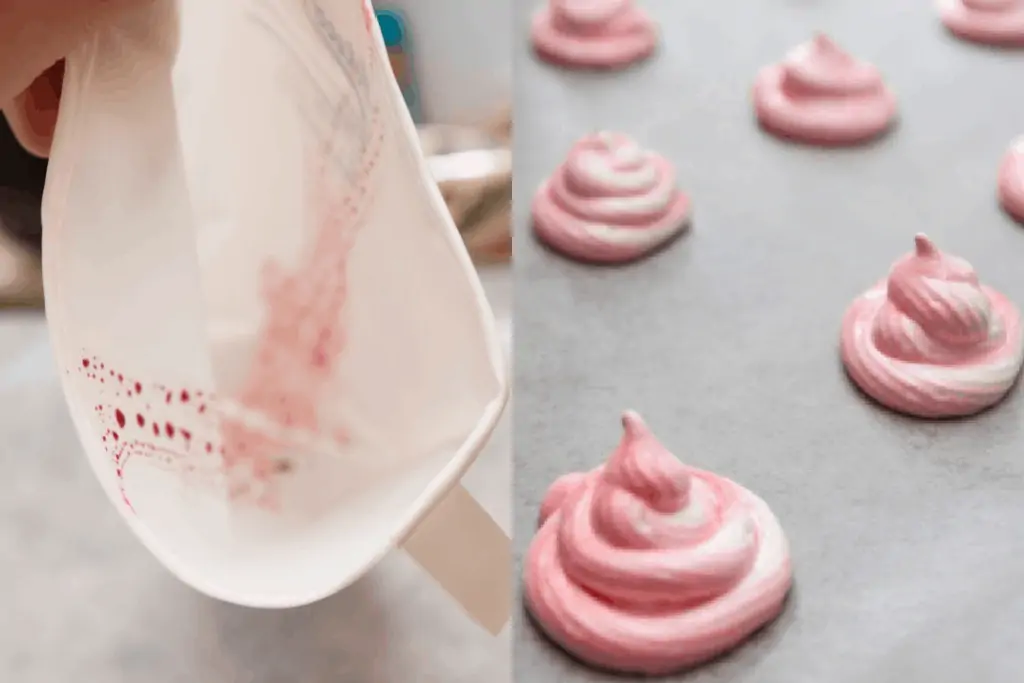 Now to make these meringue cookies delightfully colorful, just brush some food coloring into a piping bag before you pipe out the sweet little cookies.
Look how sweet!
Baked to sweet Meringue Kisses delightfulness!
Meringue Kisses, little puffs of sweet airy heaven.
Enjoy! As always, if you make this recipe or any of my others, I love to hear what you think! Leave a comment below, email me, or you can find me on Facebook, Instagram, and Pinterest!
If you want to see more, be sure to sign up for my 5 Easy Ways to Start Cooking From Scratch!