This post may contain affiliate links. Read my disclosure policy.
It's super flavorful and it's easy enough for a weeknight, this Crock Pot Honey Mustard Chicken is the perfect protein for any meal!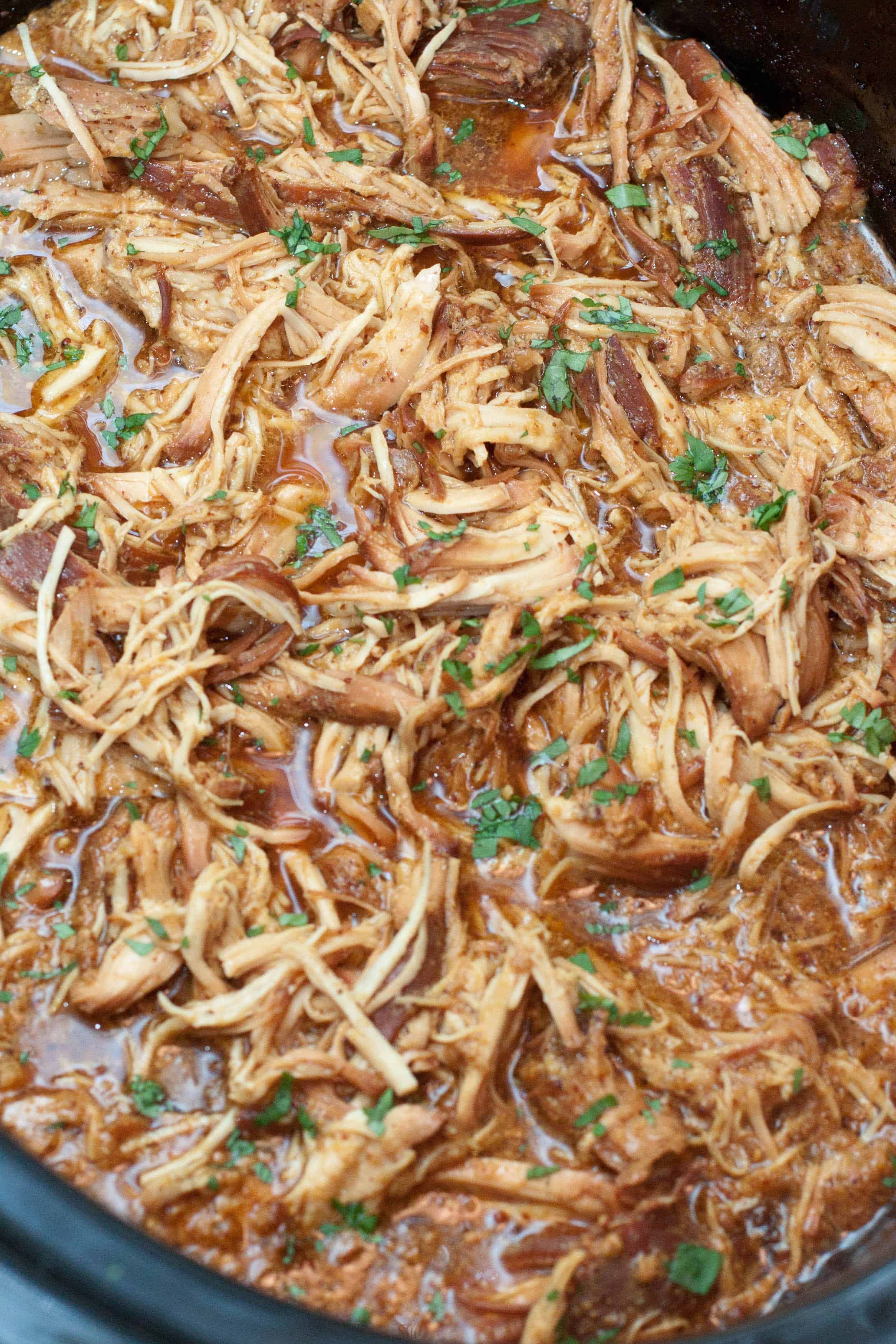 Have I mentioned how "Quick and Easy" is the theme in our house for dinner, lately?  I loved our Crock Pot before, but now, oh now, it's a life saver.  This whole working mom thing is seriously kicking my ass.  Shout out to all the other working moms out there to little ones.  Solidarity, sisters!  I've got an easy dinner for you: Crock Pot Honey Mustard Chicken!I'd just made some Dijon Mustard from scratch and had been thinking about Crock Pot Honey Mustard Chicken for awhile now.  But now that I'm waking up at 5 am and not getting home until 6 pm, the only thing I have time for these days is whatever can be done in the Crock Pot.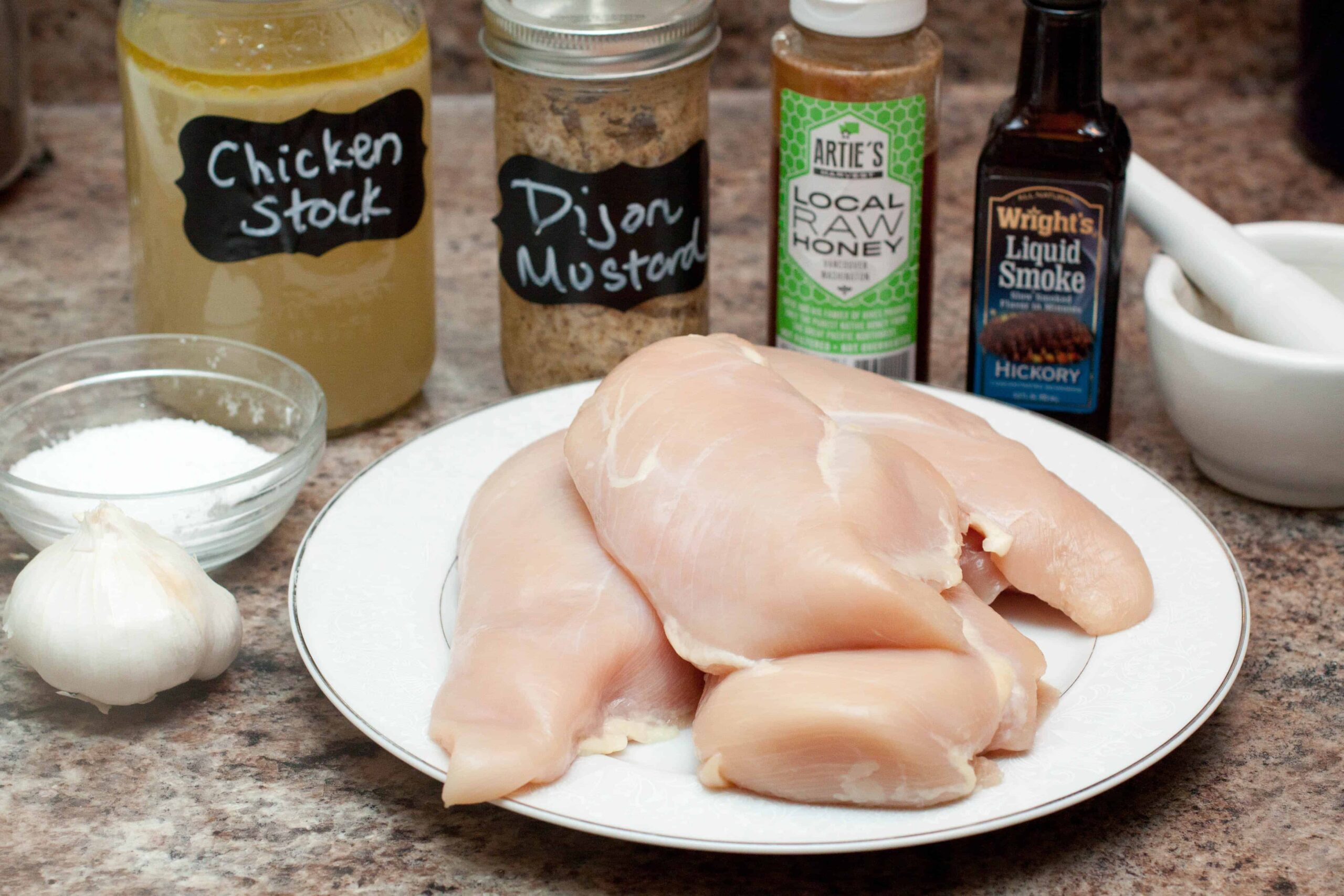 The best part of Crock Pot meals?  They can be mostly made the night before. This particular night I'd forgotten to put something in the Crock Pot in the morning so I had made one of our favorites, Maple Soy Glazed Chicken Thighs for dinner.  Since I only had skin on and bone in chicken thighs, I used the skin and thighs to make some from scratch Chicken Stock, too.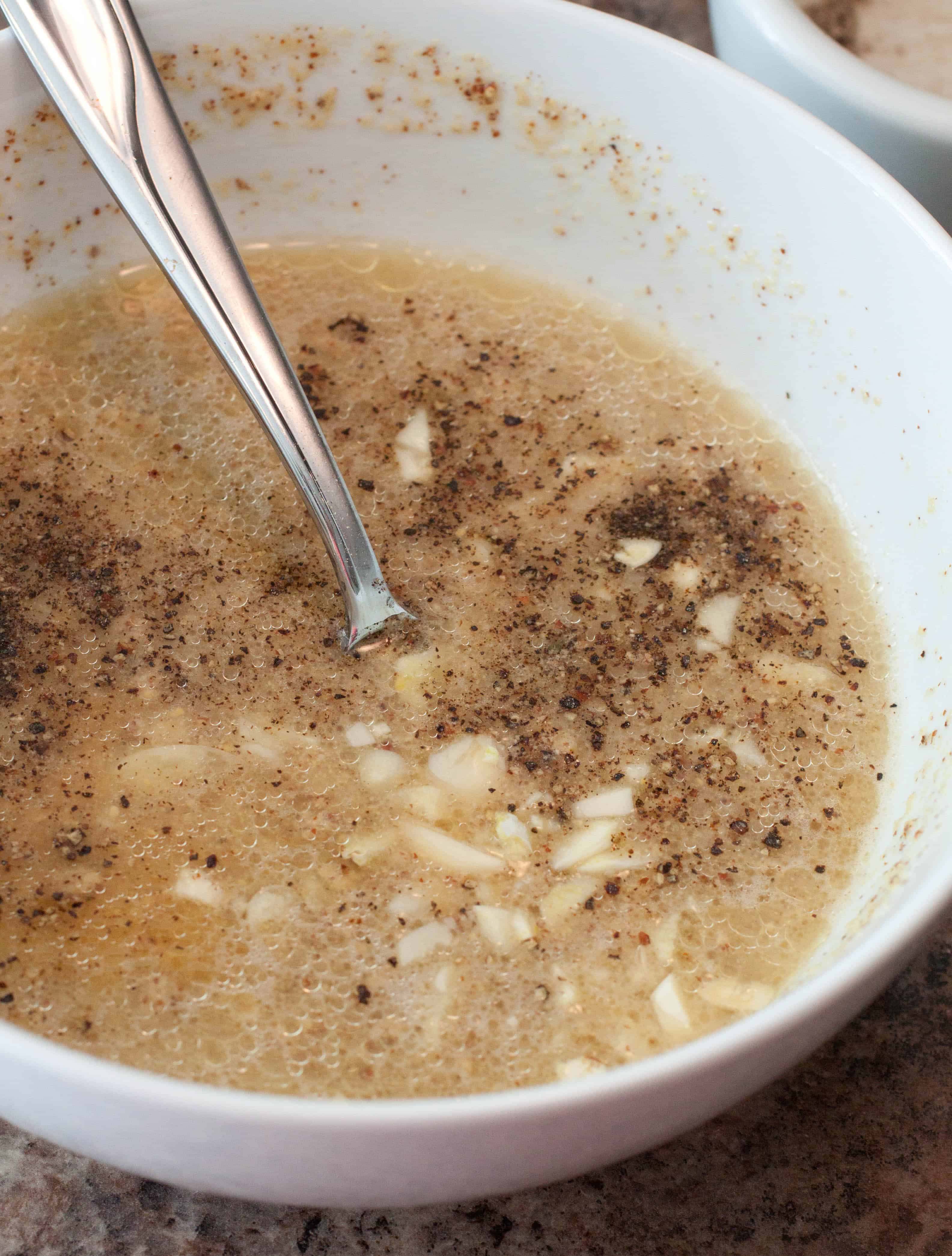 So with the dijon mustard I'd made a couple of days ago, the freshly made chicken stock, and the desire to not have to make dinner after work the next day, this honey mustard chicken was happening.  It was just a quick mix of everything into a bowl,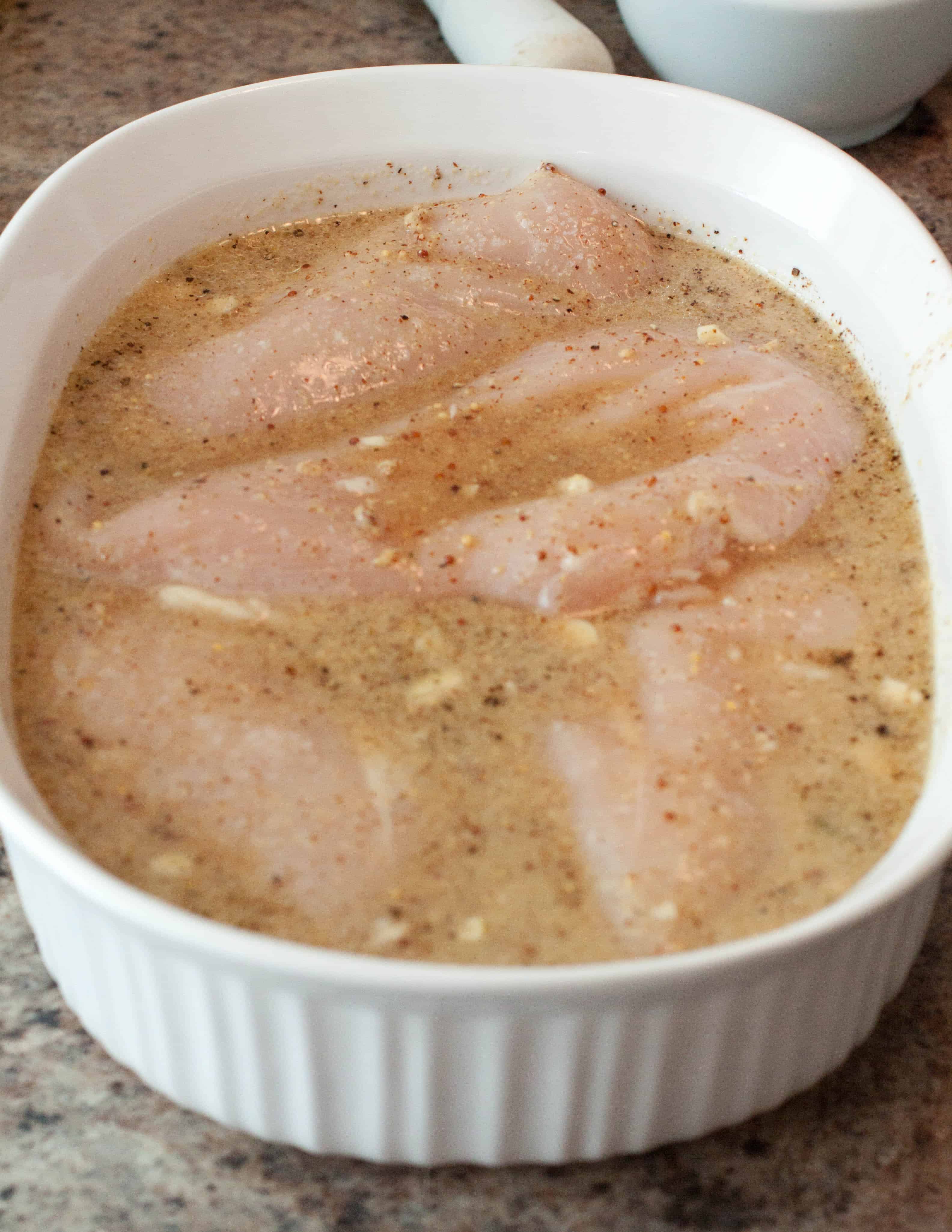 then mixed with the chicken and popped into the fridge overnight.  To save a dish I totally would have put this all into the Crock Pot , but we have a tiny refrigerator and we didn't have space for it.  Soon >crossing fingers< we will have a house that will have an actual, real, adult sized fridge!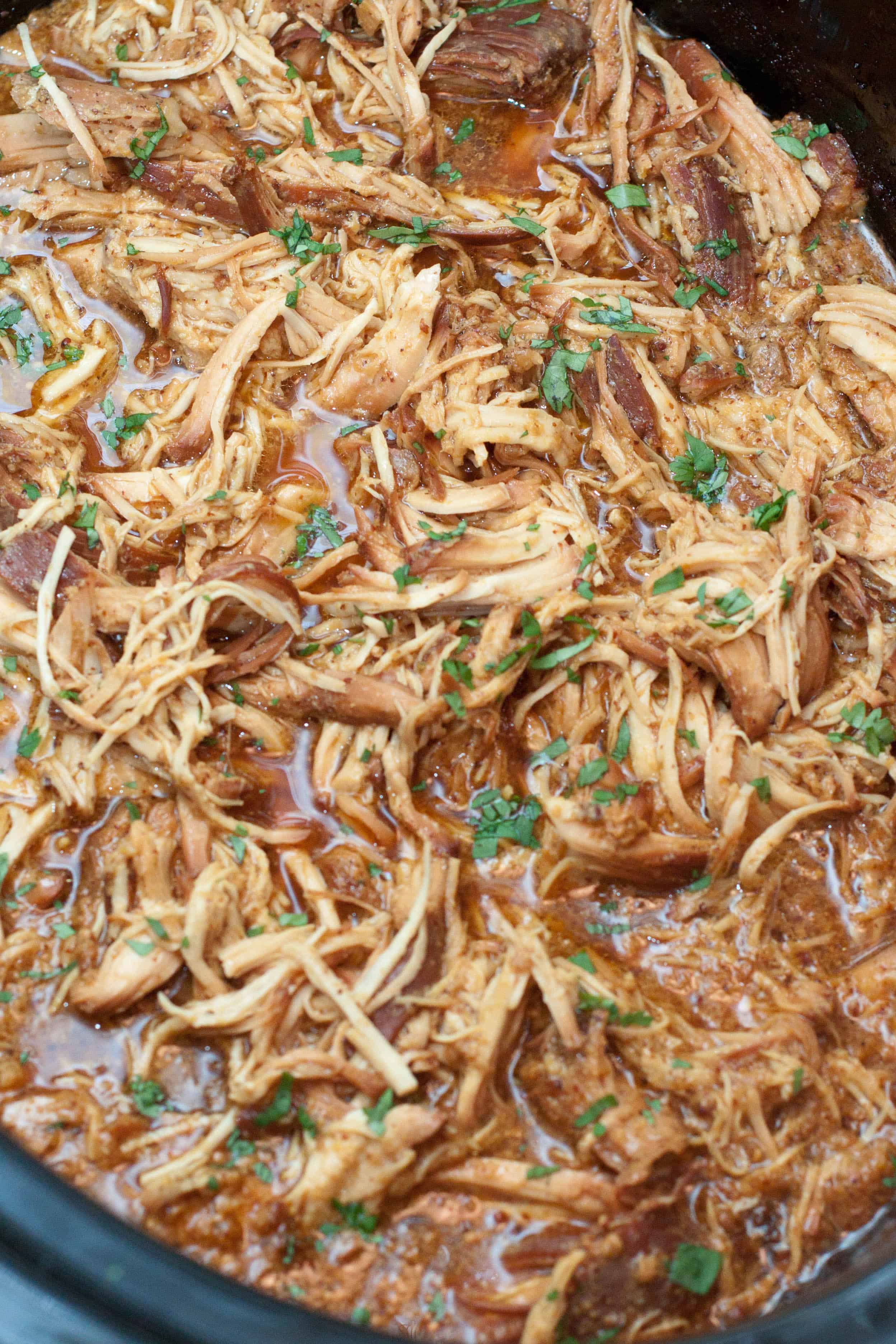 Anyway, the next morning, between packing diapers, pumping, and making sure I had my work files together, I just pulled the dish out of the fridge, tossed everything in the Crock Pot and ran out the door.  When I came home that night, the house was filled with honey mustard deliciousness.  Just a shred of the chicken breasts and we were in business.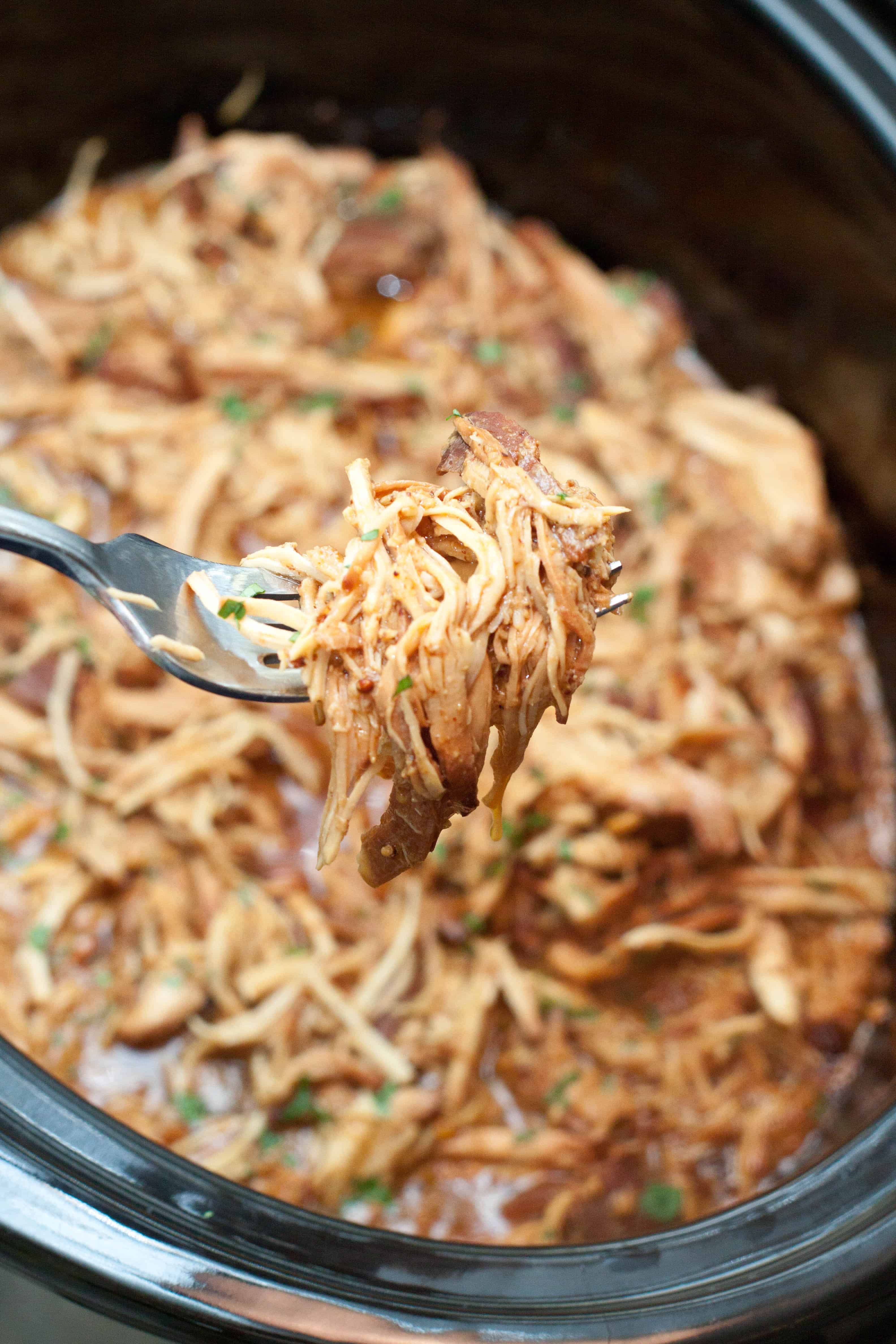 We put this over some simple brown basmati rice cooked in chicken stock and ahhh quick and easy dinner.  Even better, the next day, I put leftovers over a salad, too.  Also delicious.
So to all the working moms and dads out there who don't have time to cook because they'd rather snuggle their little ones at night after work, I've got your back.  Stay tuned for more meals made from scratch that are also easy enough for the working (exhausted) parent.  😉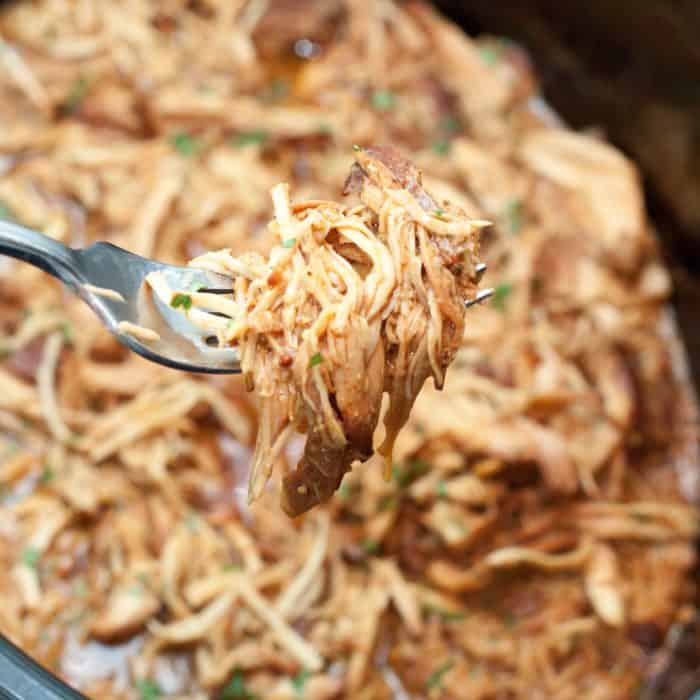 Crock Pot Honey Mustard Chicken
A super flavorful, easy, weeknight Honey Mustard Chicken made in your crock pot!
Print
Pin
Rate
Ingredients
4

boneless skinless chicken breasts

1/2

cup

Dijon mustard*

1/2

cup

honey

5

garlic cloves

chopped

1

cup

chicken stock

1/2

teaspoon

liquid smoke

optional

1/2

teaspoon

pepper

2

teaspoons

salt
Instructions
Season the chicken breasts with salt and place in crock pot.

Add remaining ingredients in a medium sized bowl and mix well. Pour over chicken.

Cook on high for 4 hrs or low for 8 hrs.

Shred chicken with a fork and serve over rice.

Can be made the night before and stored in fridge.
Notes
Make your own Dijon Mustard from scratch! *http://www.servedfromscratch.com/dijon-mustard-from-scratch-2/
Make your own Chicken Stock from scratch! **http://www.servedfromscratch.com/more-chicken-stock/