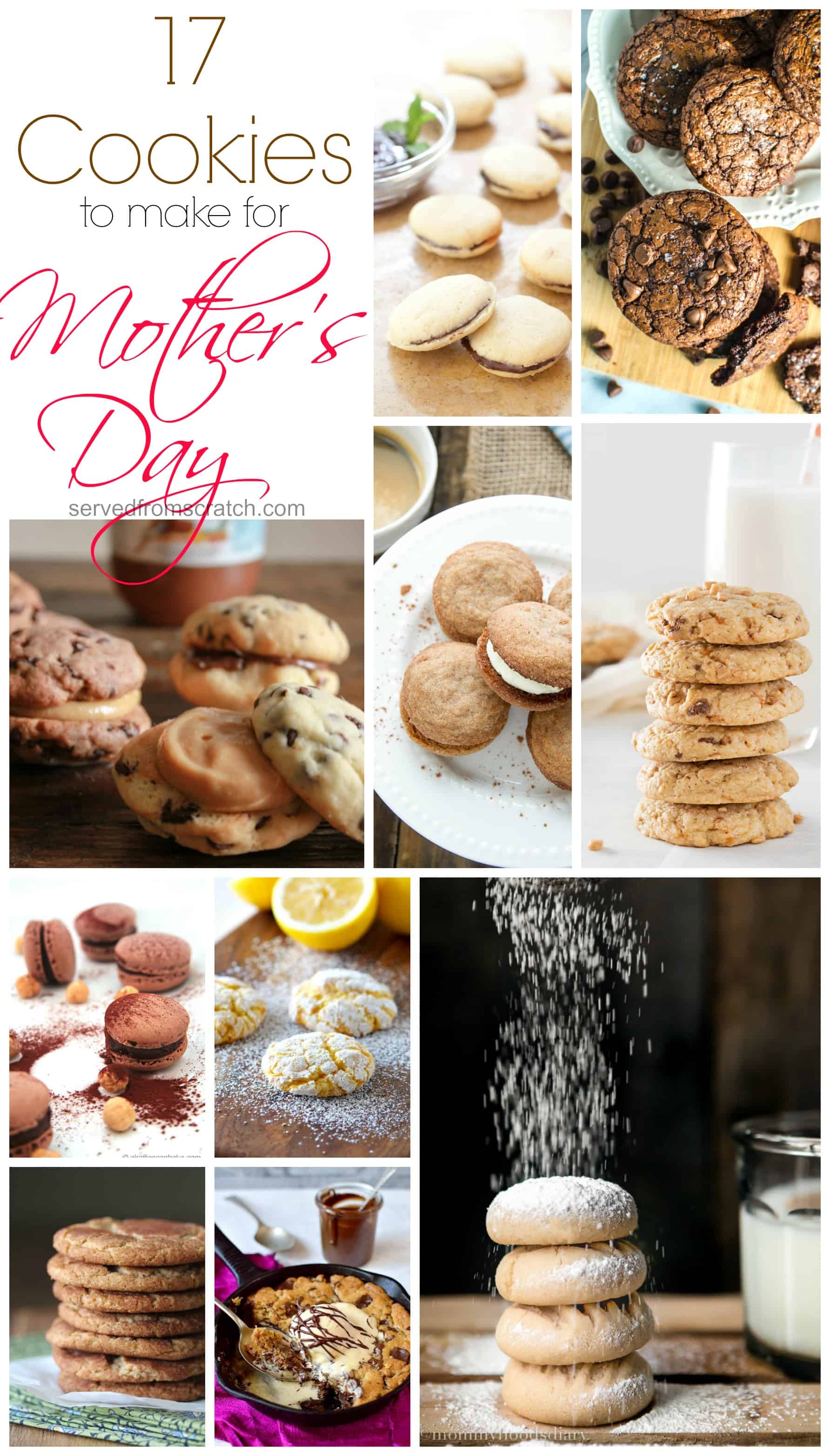 Can you all believe it's Spring already?! Seriously, where did this year go? I feel like April just came out of nowhere and having a super early Easter in March totally threw me off. Which means Mother's Day is going to be here in no time, too! Since my lovely mom is visiting us next week for our baby shower and since Mother's Day is just around the corner, I've decided to start celebrating early with this round up delicious cookies that are on the top of my Must Make! List. Generally, we have a rule in our house that if we want something sweet, we have to make it ourselves. This has two obvious benefits: it means we don't buy processed sweets in the store, and it can often work as a deterrent to eating desserts we may not necessarily need. Cookies are one of those treats that I rarely crave, but I don't know if it's because I'm 8 months preggo, or if my kind of normally dormant sweet tooth is finally developing, but all I can think about lately are cookies!
Here are the 17 that are on the top of my Must Make list for Mother's Day! Yes, 17. It's going to be a good Mother's Day! 😉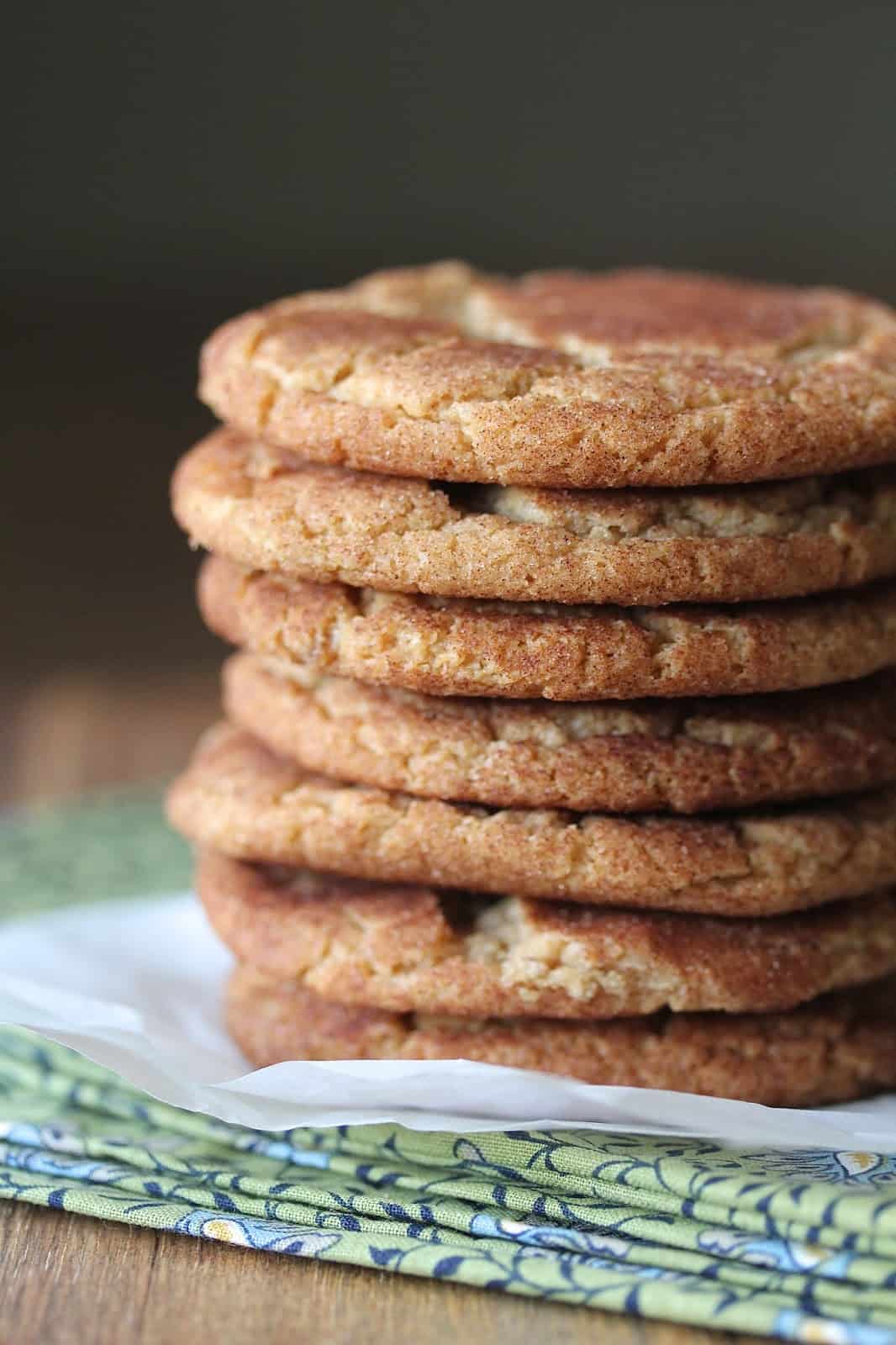 To start, a classic (and my hubby's most favorite). These Browned Butter Snickerdoodle Cookies from Karen's Kitchen Stories are just perfect.
Love the snickerdoodle flavors? Then try a Butterscotch Snickerdoodle Bread for a fun twist on this classic!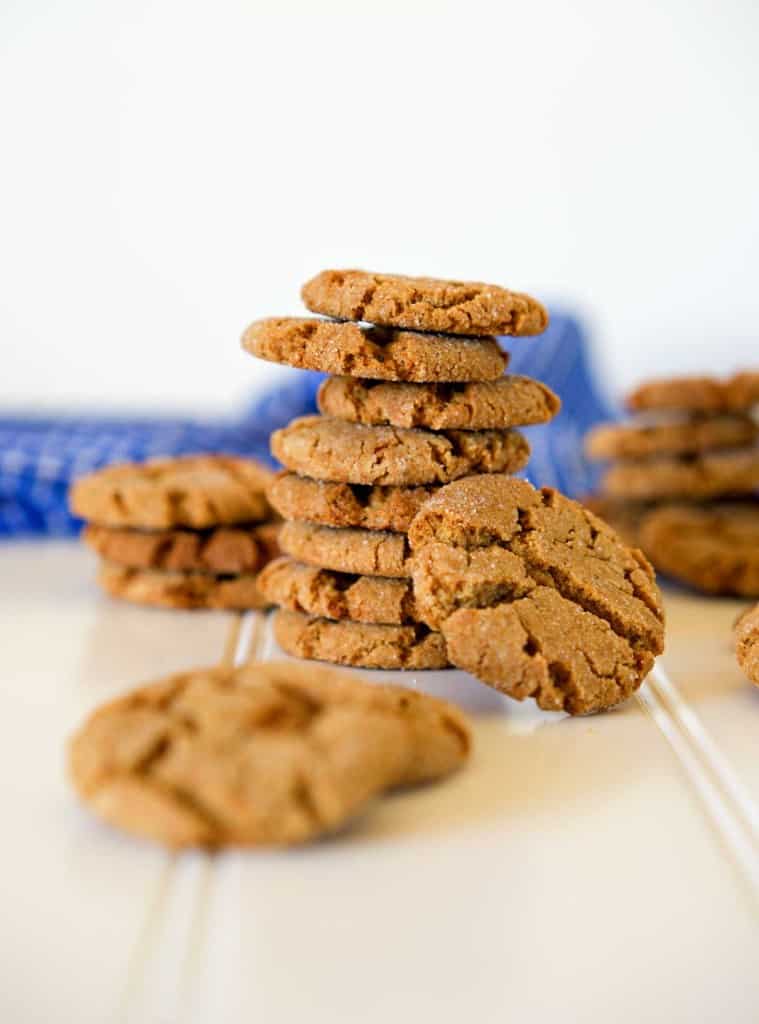 Speaking of classics (and of my husband's favorites), these Bacon Fat Ginger Snap Cookies from Kevin is Cooking proves everything is better with bacon... Plus, ginger is healthy, right?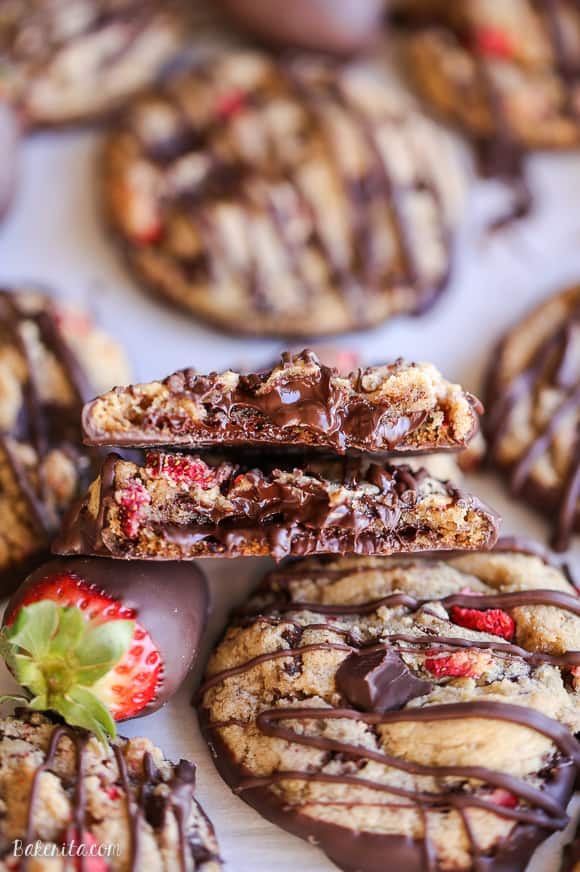 You know what else is healthy? Strawberries. Which makes these Chocolate Dipped Strawberry Chocolate Chip Cookies from Bakerita practically a health food!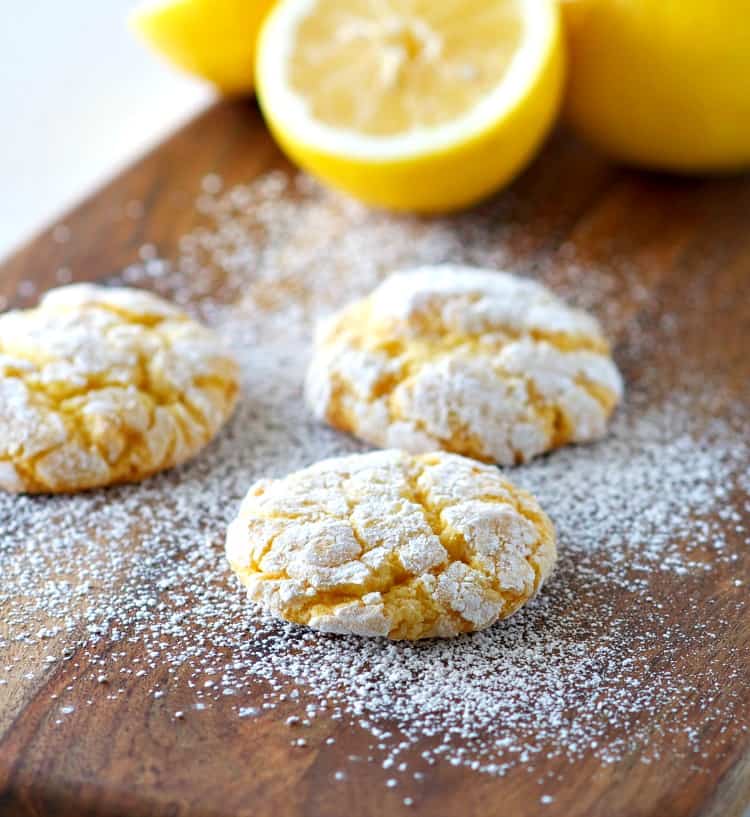 And lemons! Lemons are totally healthy too so that make these Lemon Whippersnaps from The Seasoned Mom good for you too!
Love lemon cookies? Then try these Lemon Ricotta Cookies, too!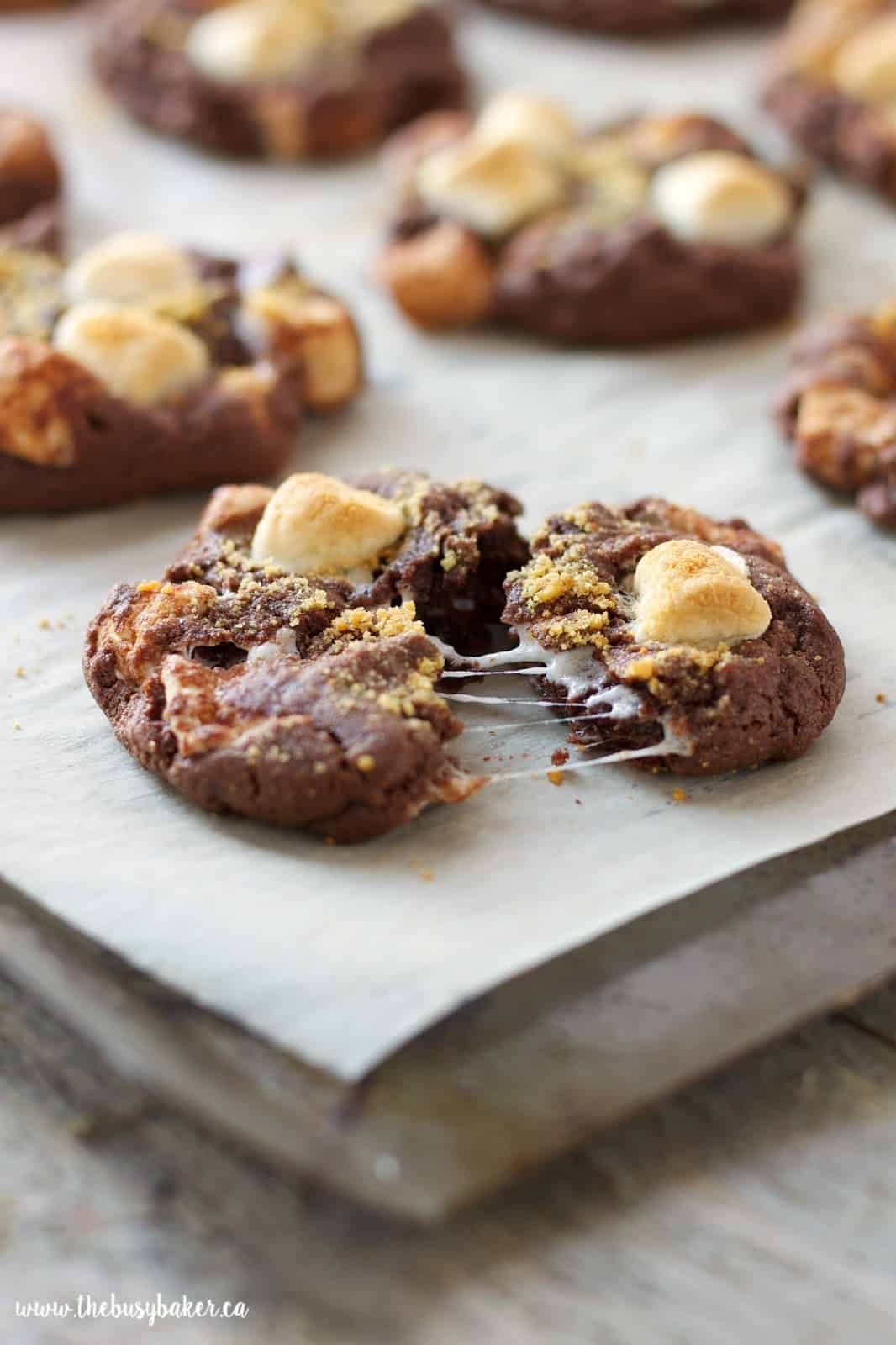 Ok, ok. I know I'm not fooling anyone (or myself) into any of these cookies being healthy. But cookies like The Busy Baker's Double Chocolate S'mores Cookies just make you not care anymore, right?
And if you looovvee s'mores as much as I do, have you tried making your own Graham Crackers from scratch yet??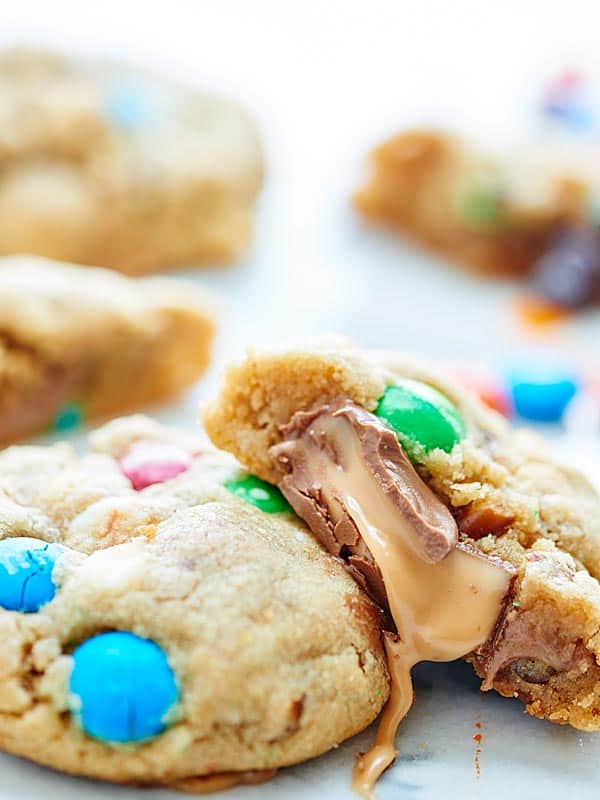 These Peanut Butter Salted Caramel Cookies from Show Me the Yummy speak for themselves. Oh my god that caramel...
Make the from scratch with your own homemade Peanut Butter!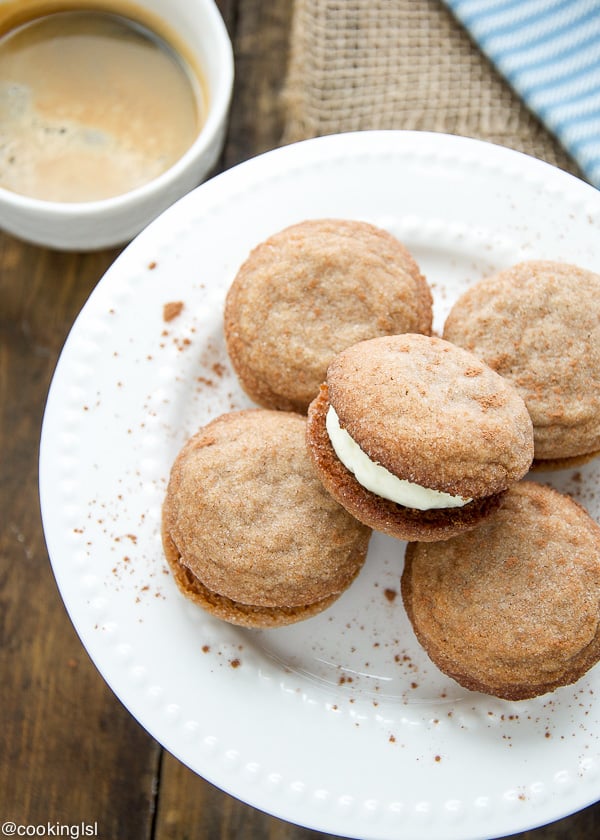 Next, a cookie all for me since my husband doesn't do anything coffee (I know, what a weirdo), the Tiramisu Cookies with Mascarpone Filling from Cooking LSL. Yummm.
Mascarpone is totally on my list of things to make from scratch! But in the meantime, you can from scratch-ify these guys with your own Vanilla Extract!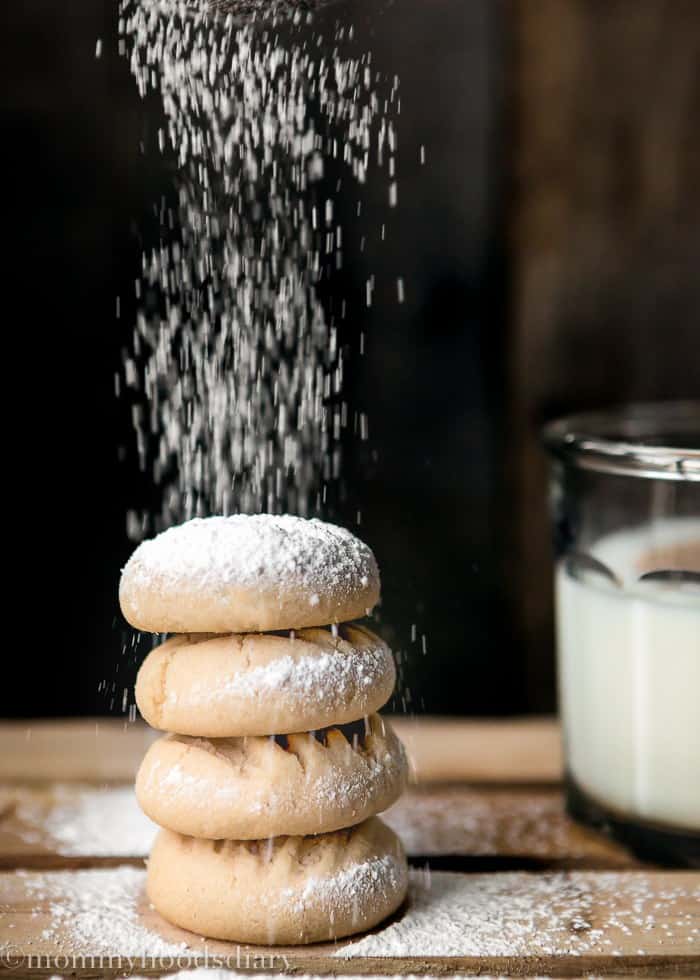 Now these guys, these Venezuelan Polvorosas Cookies, from Mommyhood's Diary I'd never heard of but now I want. A lot. Nothing like a deliciously crumbly cookie with a big glass of milk!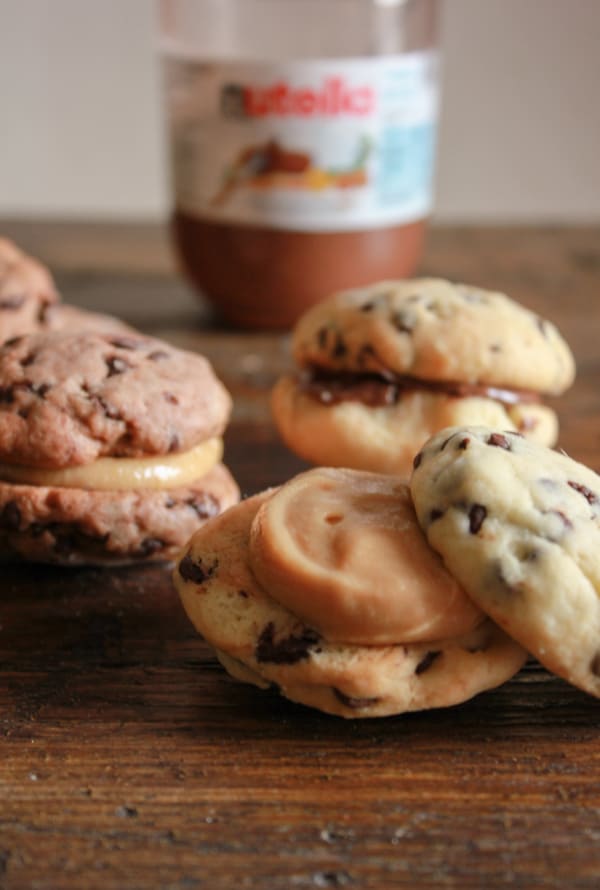 And these Chocolate Chip Sandwich Cookies from An Italian in my Kitchen... I need these in my life. Especially since they have a Nutella filling and you can make your own Nutella from scratch!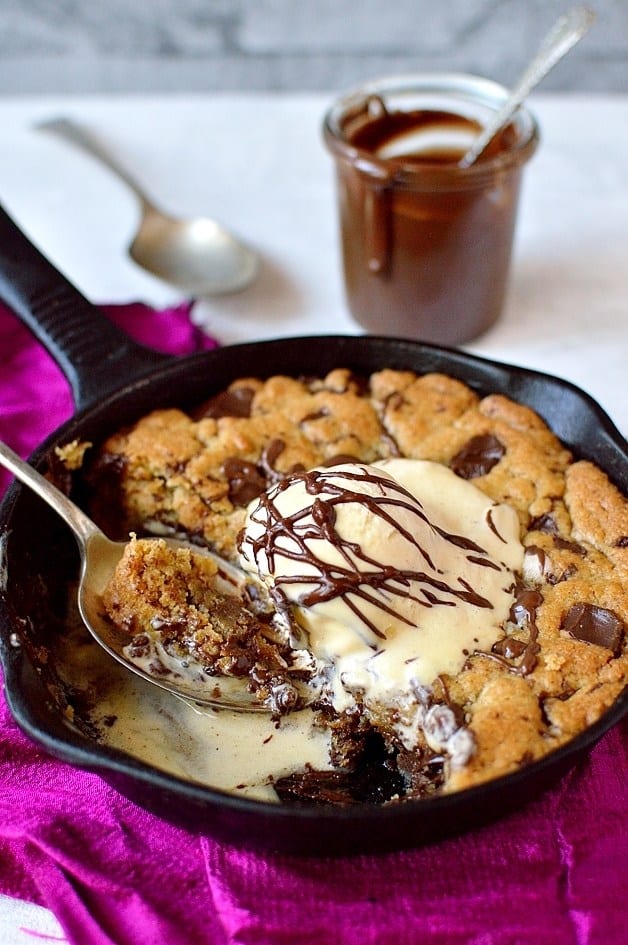 Speaking of Nutella, if you're in a sharing mood this Mini Nutella Stuffed Chocolate Chunk Cookie Skillet for Two from Domestic Gothess.... whoa.
Even better, you can make your own homemade Chocolate Chips / Chunks!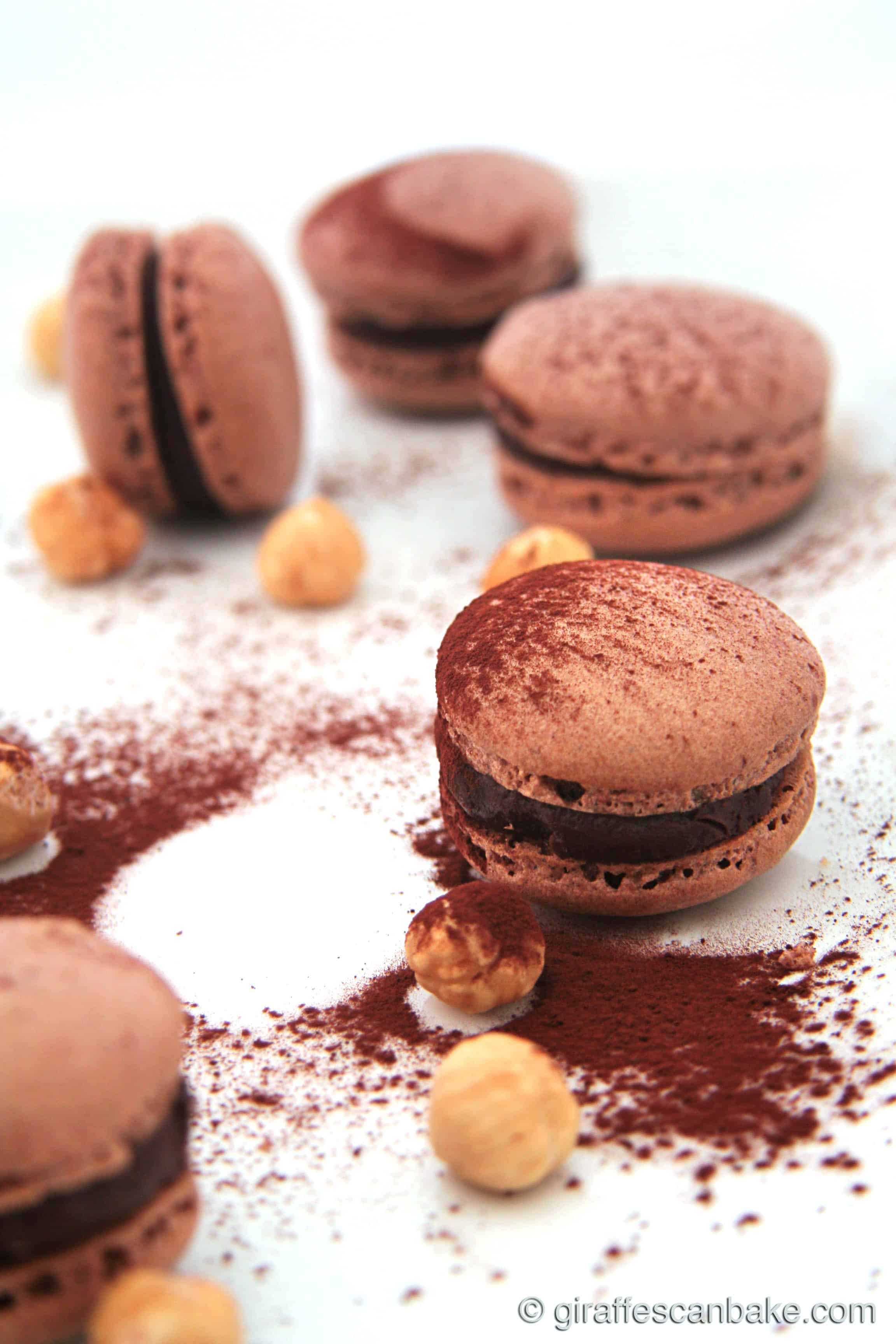 And because all things Nutella are amazing, I'm obsessed with how perfect these Chocolate Hazelnut Macarons are from Giraffes Can Bake!
French Macarons are a cookie I'm nervous to try because they seem to technical. So I usually stick the other macaroon, like these Almond Coconut Macaroons.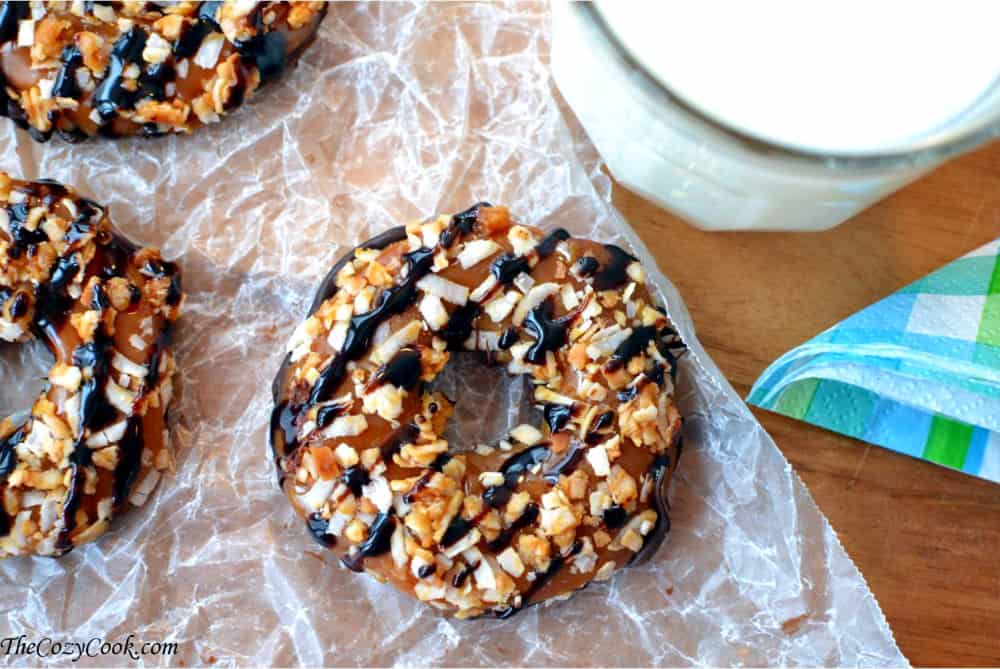 What's your favorite Girl Scout Cookie? Samoas, you say? Well the The Cozy Cook has you covered with these Homemade Samoa Cookies!
Thin Mints more your speed? You can make them at home too!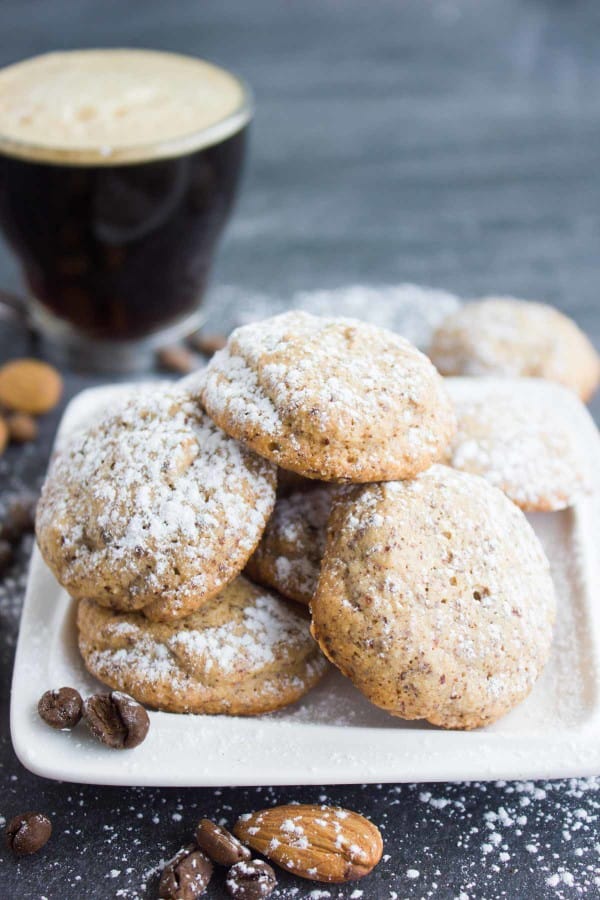 Ohhh and here's another one that's all mine since my husband wont touch them, Espresso Amaretti Cookies from Two Purple Figs. Nom nom nom.
They are a great way to use up those leftover egg whites when you make some homemade chocolate pudding!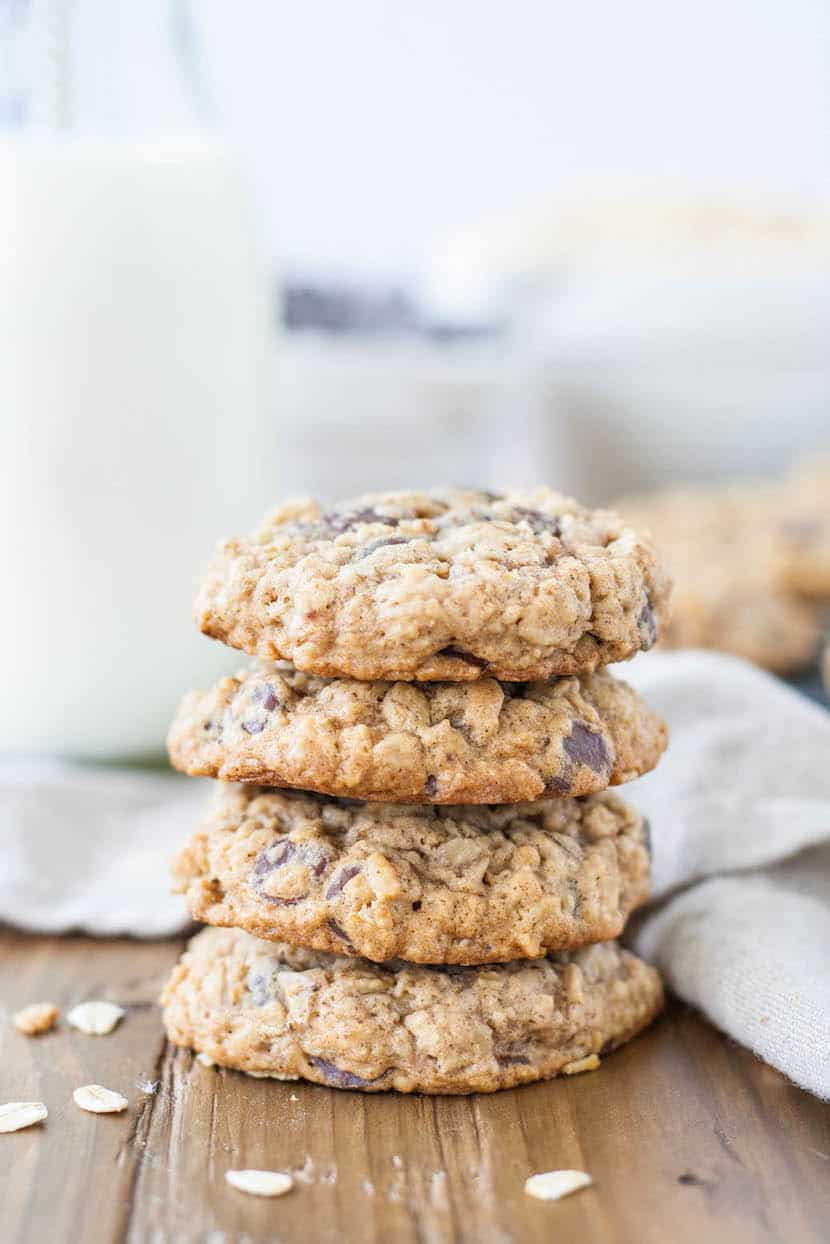 Oatmeal cookies are also totally on my hubby's list of favorite cookies and these Oatmeal Chocolate Chip Cookies from Liv for Cake are on his must make list!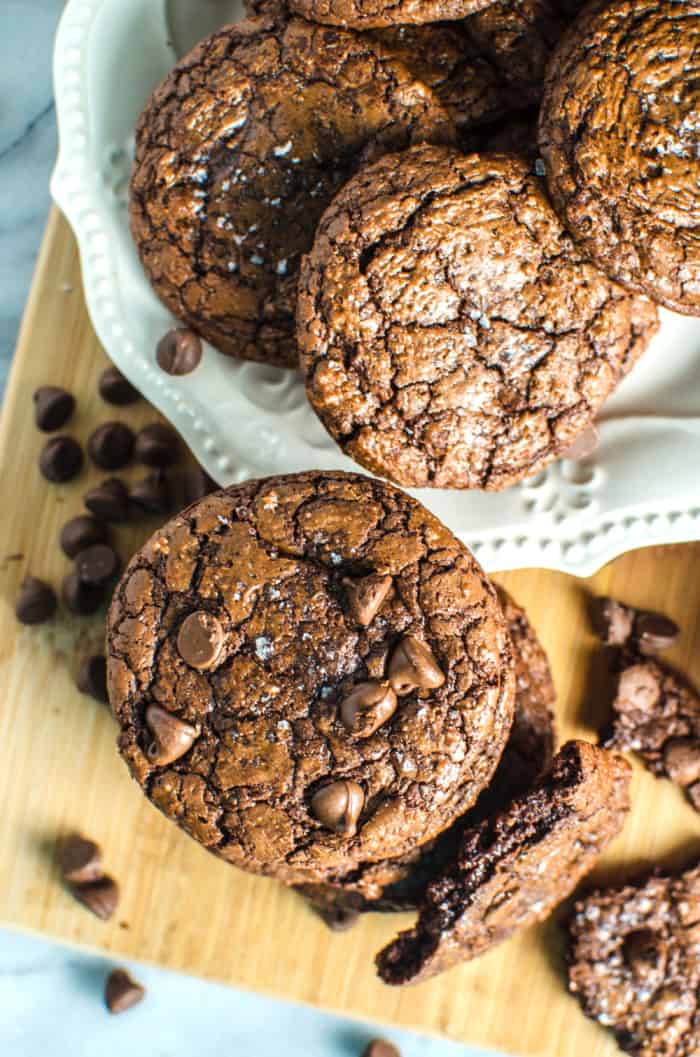 If brownies and cookies had a love child, it would totally be these Fudgy Brownie Cookies from The Flavor Bender. And what a gorgeous child they make!
In the mood for just some fudgy brownies? Here's our go-to, easy as opening a box, from scratch Brownie Recipe.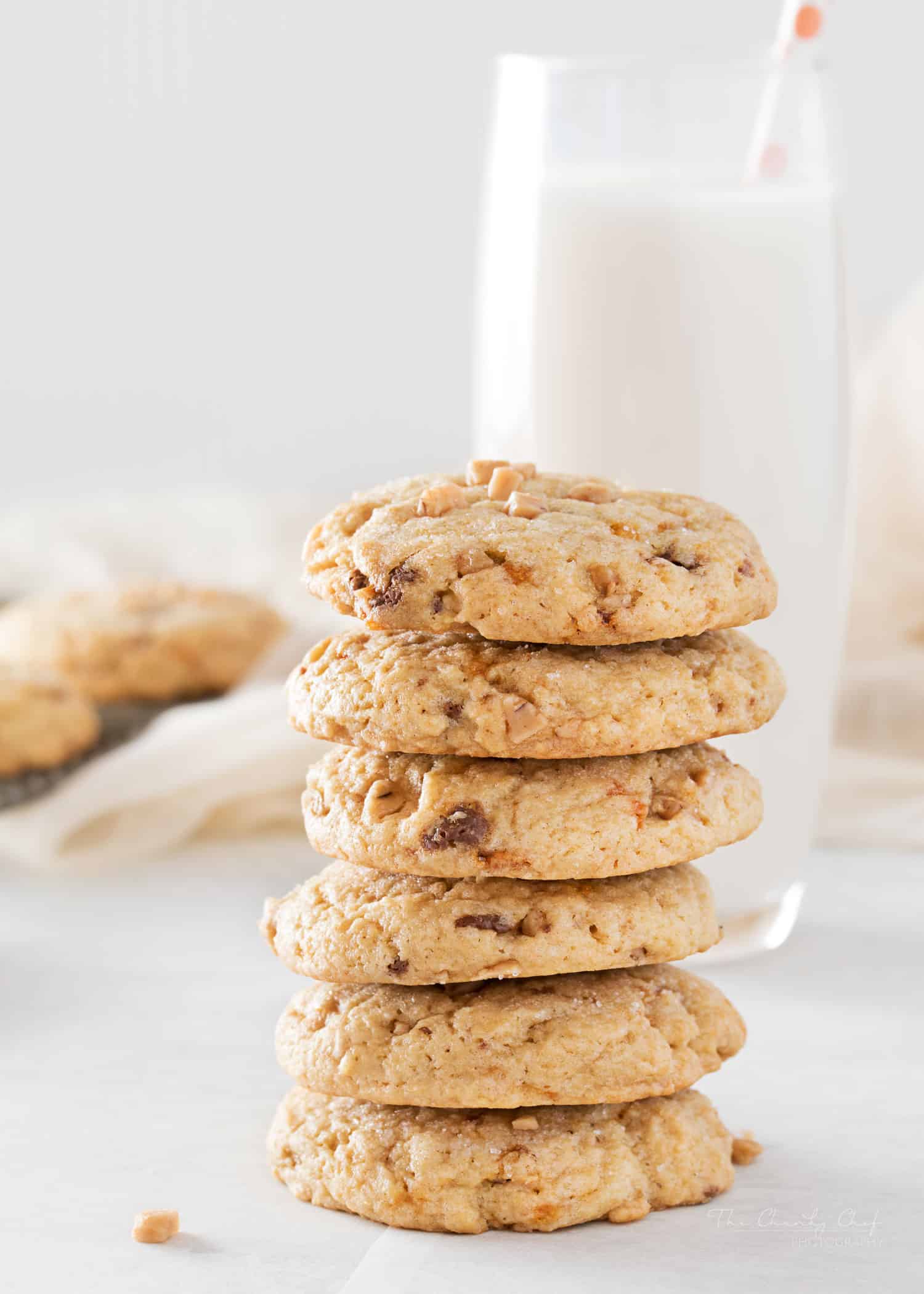 Chewy Butterfinger Toffee Cookies... um need I say more? The Chunky Chef has pretty much summed it all up with these amazing little guys.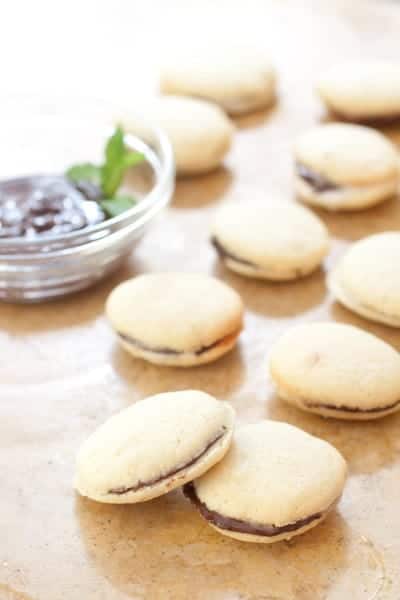 And last but not least, I leave you with the ultimate from scratch cookie sure to please your mom (and definitely mine because they are one of her favorites), Homemade Milano Cookies.
Now don't forget - although Mother's Day is just "one day" in the year, all you moms and fellow soon-to-be moms, should be celebrated every day of the year! And nothing says "I love and appreciate you" more than a fresh batch of homemade cookies 😉