Cranberry Walnut Kale Salad, a healthy but holiday festive salad that will be the perfect healthy greens for any holiday gathering!
This Cranberry Walnut Kale Salad is soooo easy. And so good! It made a nice, super healthy green side for Thanksgiving this year among all of the savory hearty goodness.
Ingredients Needed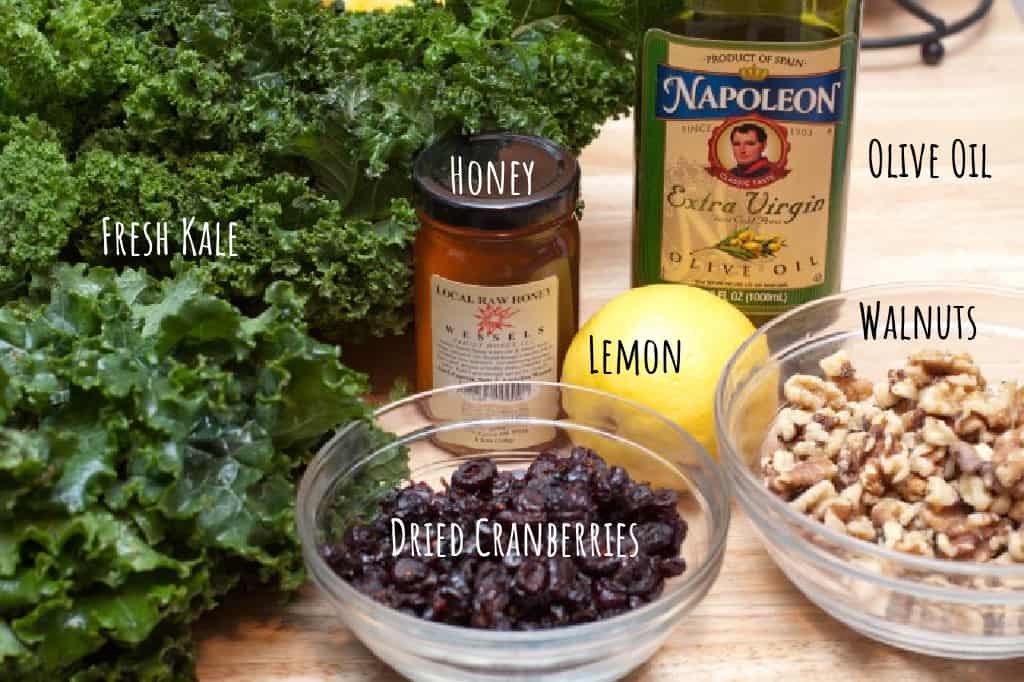 I often double the recipe, especially to serve a crowd - or to have plenty of leftovers. 🙂
Fresh Kale - We prefer Curly Kale, which is the one you're most likely to find in your grocery store, but your local farmers market may have some other varieties like Tuscan Kale which would also be delicious.
Dried Cranberries - It's a Thanksgiving cranberry dish without having to cook or prep any cranberries!
Raw Walnuts - The buttery crunch of the walnuts is perfect for this salad. But you could also add another nut like almonds or even hazelnuts.
Olive oil, Lemon Juice, Honey, and salt - For the super easy, light, vinaigrette.
Step-by-Step Instructions
Did I mention how easy this salad is? Easy like toss it all in a bowl and mix, kind-of easy. And let's be honest, we can all use a super easy dish for Thanksgiving, right?
Step 1: Prep the kale rinsing it and cleaning it from the stems by tearing or cutting it into bite sized pieces.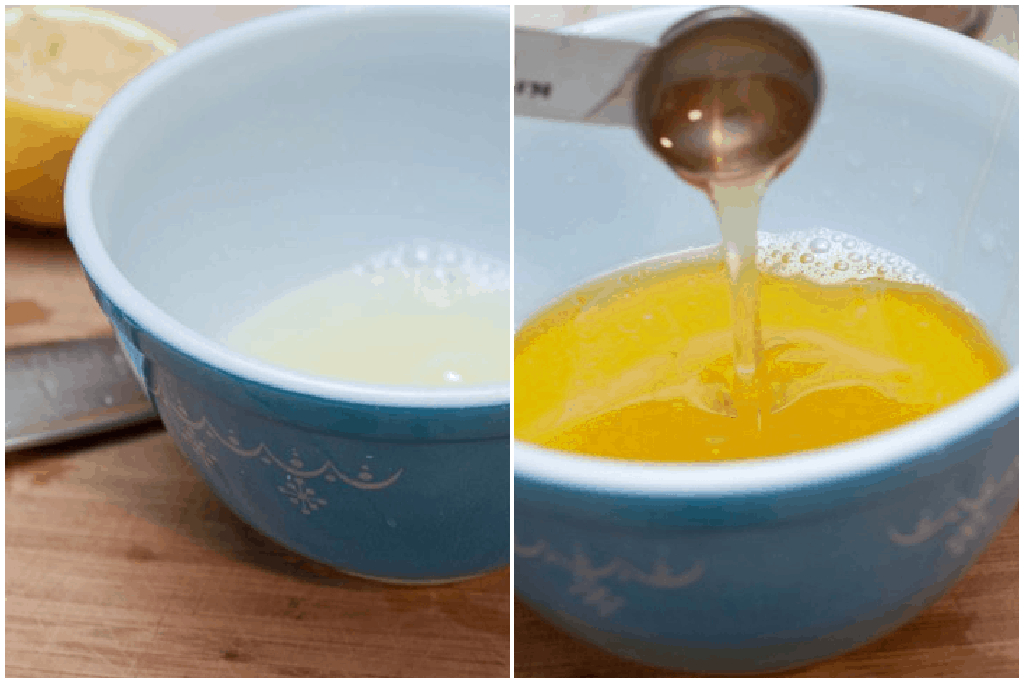 Step 2: Prep the vinaigrette by juicing a lemon, adding some olive oil, salt, and a really good honey.
We love this local honey!
Step 3: A key piece to the success of this salad is to massage the kale with about 3/4 of the vinaigrette. In order to cut the bitterness of raw kale, you need to "massage" it with at the very least some oil and salt. Or in this case, the honey vinaigrette you just made!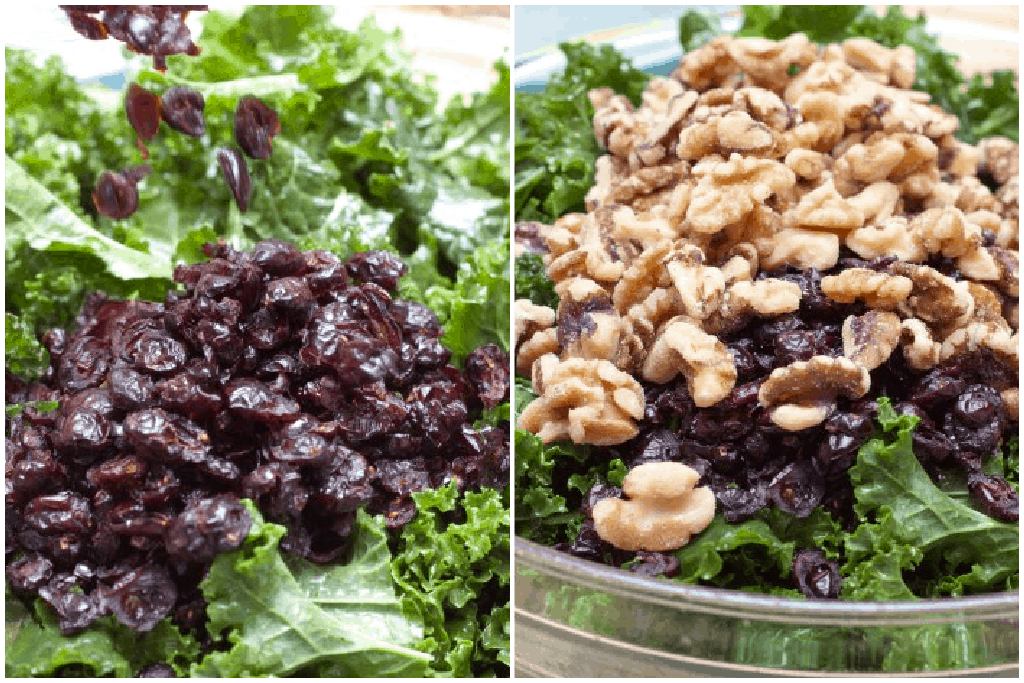 Step 4: Give the walnuts and quick toast in a pan (optional) and then Add the dried cranberries and walnuts.
Toasting the walnuts brings out their nutty flavor and makes them even crunchier!
Step 5: Mix and done!!
A fast and easy but flavorful Cranberry Walnut Kale Salad. Eating some of this salad made me feel much less guilty about all of the amazing cornbread stuffing I may or may not of had multiple servings of throughout the course of our 8 hour Thanksgiving meal(s).
Other Kale Favorites
Enjoy! As always, if you make this recipe or any of my others, I love to hear what you think! Leave a comment below, email me, or you can find me on Facebook, Instagram, and Pinterest!