No need for a can full of preservatives. It's easier than you think to make your OWN Condensed Cream of Celery Soup From Scratch with fresh, whole ingredients!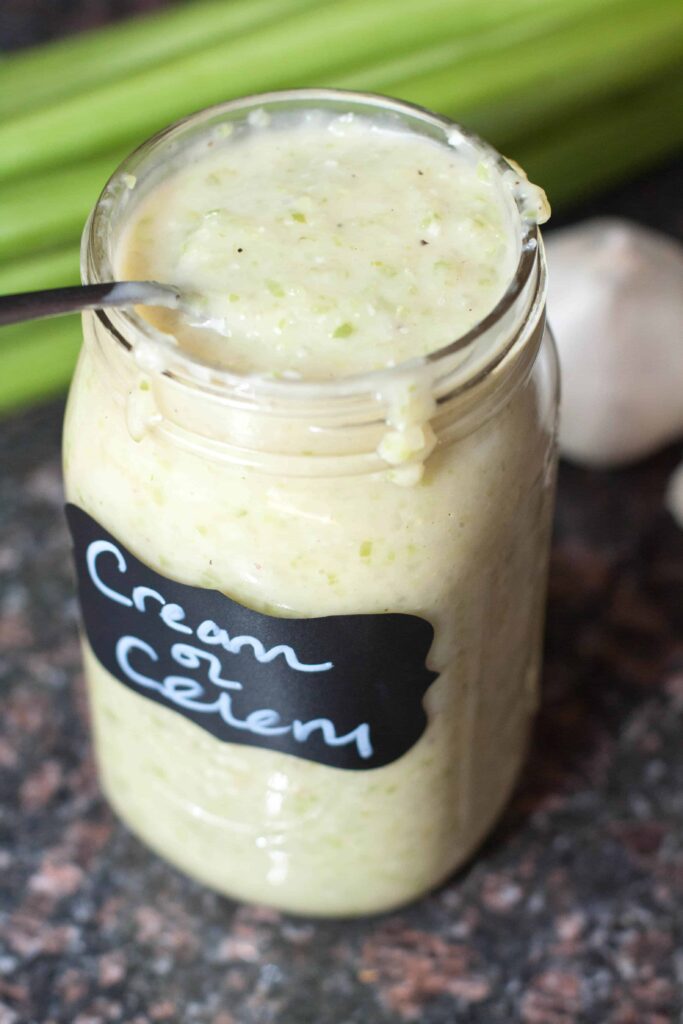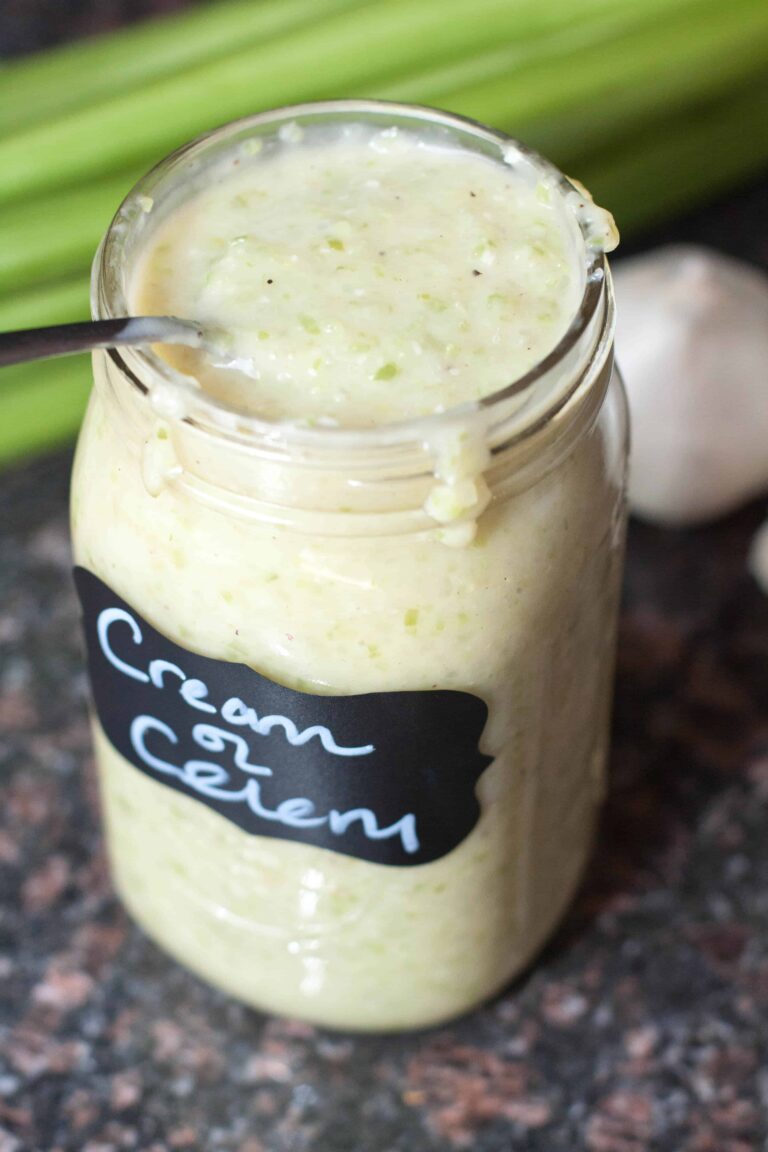 It's a mouthful, but say it with me: Condensed Cream of Celery Soup From Scratch. Did you hear that? That's right. From. Scratch. Oh and it's milk/cream free!
Ingredients Needed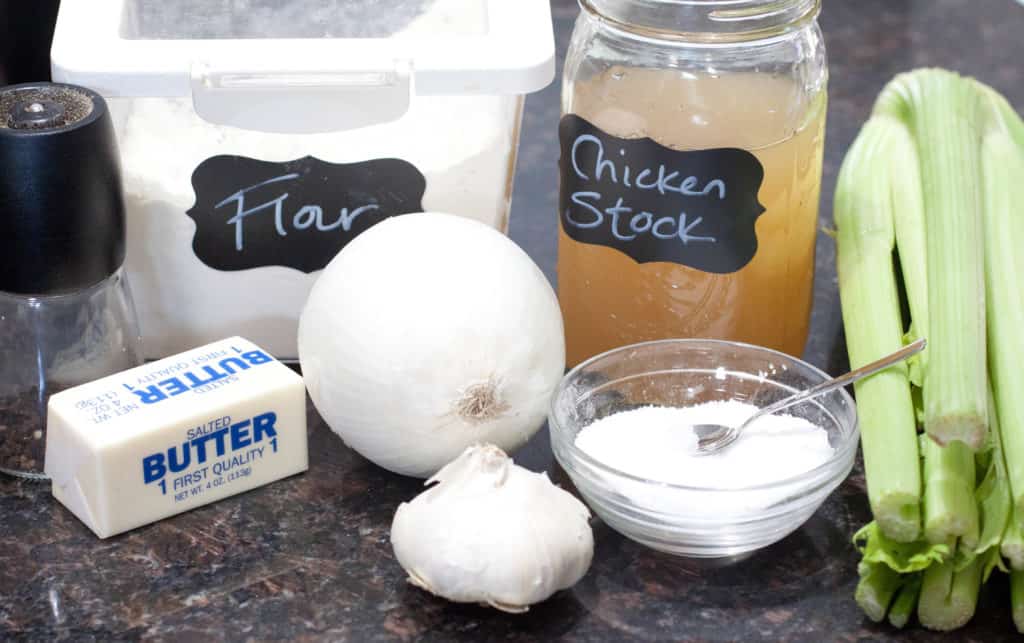 As it is with most all of the recipes I share, the ingredients are simple and whole.
Fresh Celery - Obviously
Onion and Garlic- White or yellow onions are best. Red would not be right for this recipe.
All Purpose Flour - For thickening. You could also use cornstarch, but stay away from bread flour (which has higher gluten content) and you definitely don't want to use a self rising flour.

Chicken Stock

- We prefer chicken stock for this for flavor, but you can absolutely use

Vegetable Stock

to keep it vegetarian friendly.
Butter - You could use salted or unsalted. If you use unsalted, for every half cup of salted butter required just add ¼ teaspoon of salt.
Kosher salt and Fresh Ground Pepper
Step-by-Step Instructions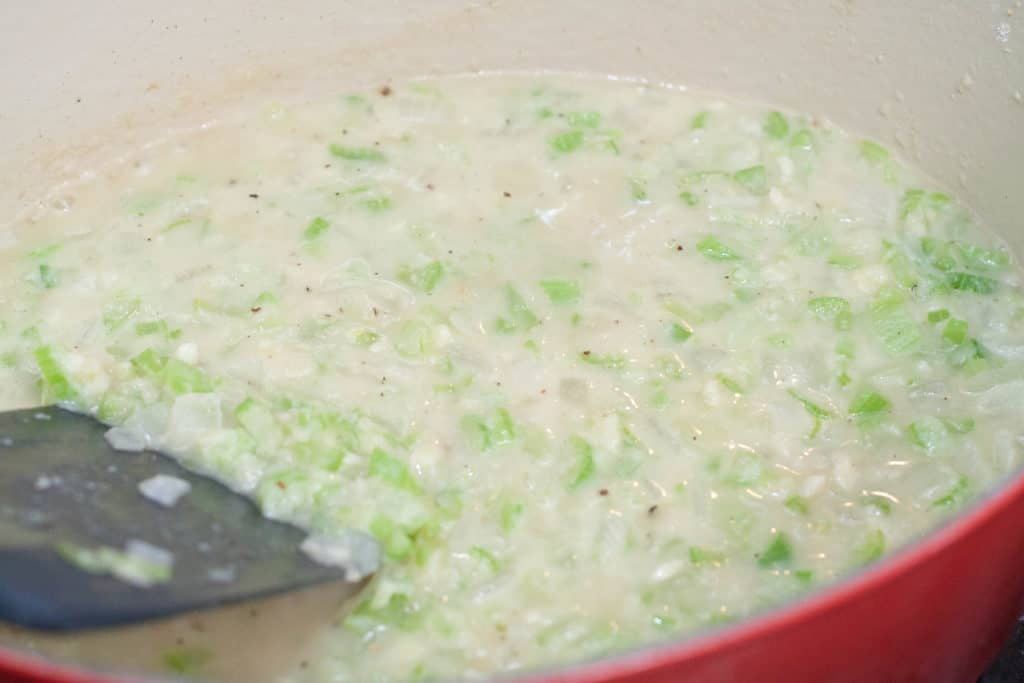 Did I mention that this recipe is easy? Like surprisingly easy. Like I-only-have-30 minutes-before-we-need-to-rush-out-of the-house kind of easy.
Step 1: Dice the celery, onion, and garlic and saute with butter in a dutch oven.
Step 2: Add flour and mix well.
Step 3: Add stock slowly and then bring to a boil and then let simmer to thicken.
Step 4: Blend with either a blender, immersion blender, or carefully with a food processor.
Blending isn't necessary, but it is what gives it the nice creamy texture - again without having to add any milk!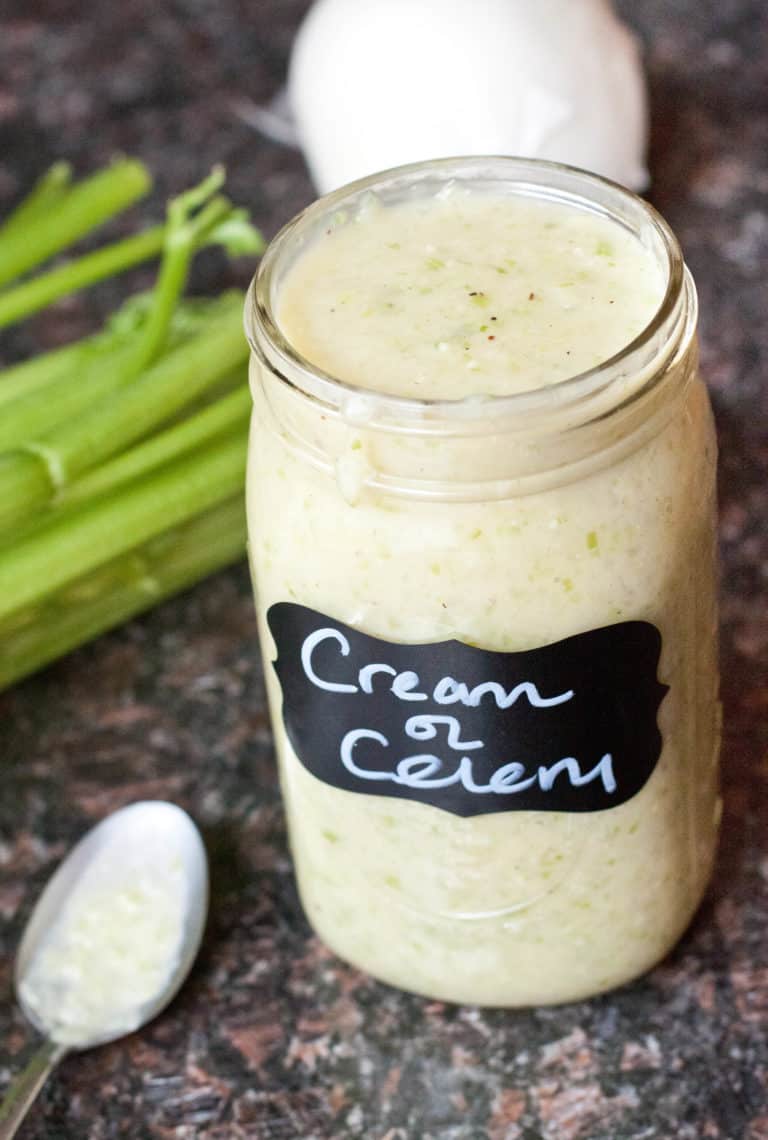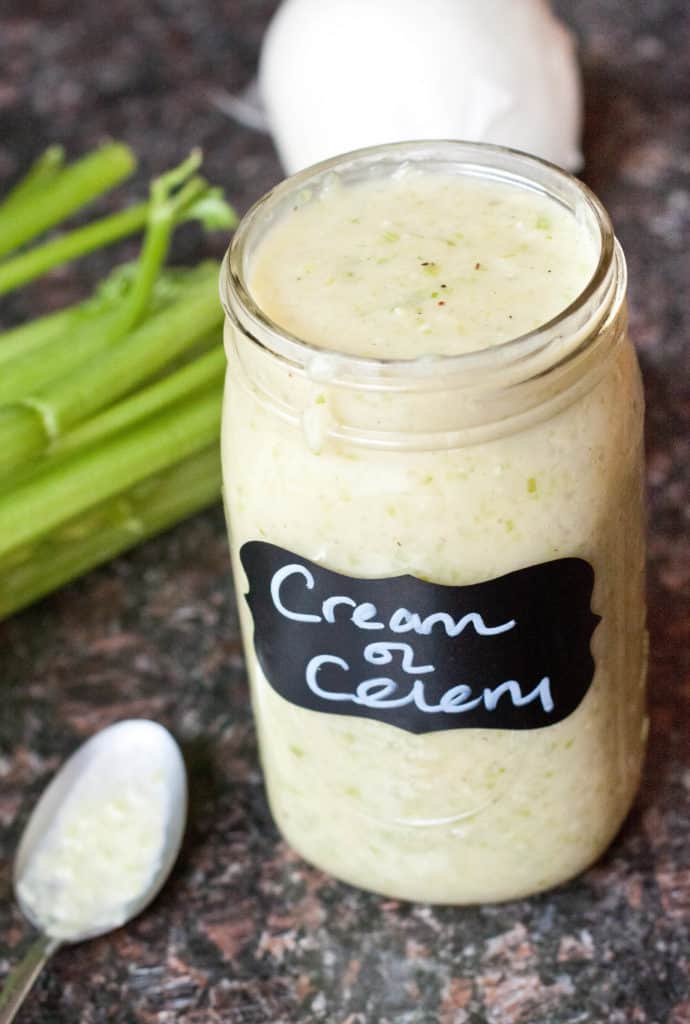 And done! Creamy, thick, and delicious.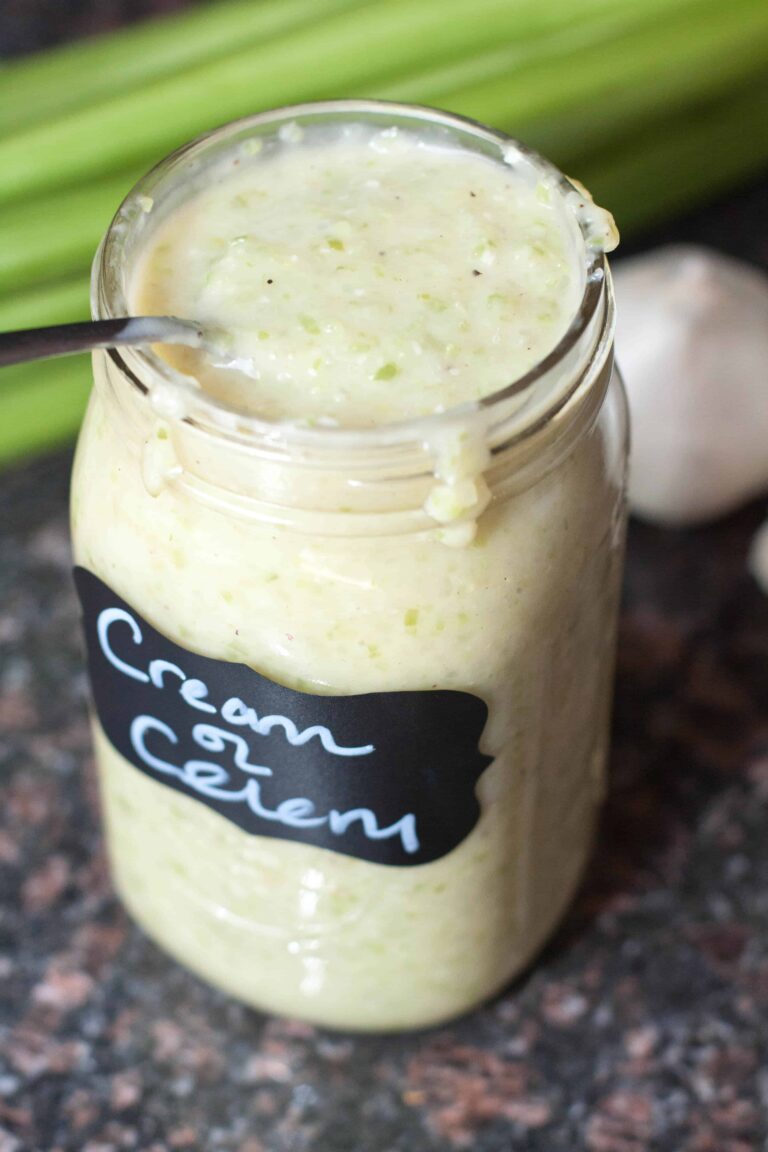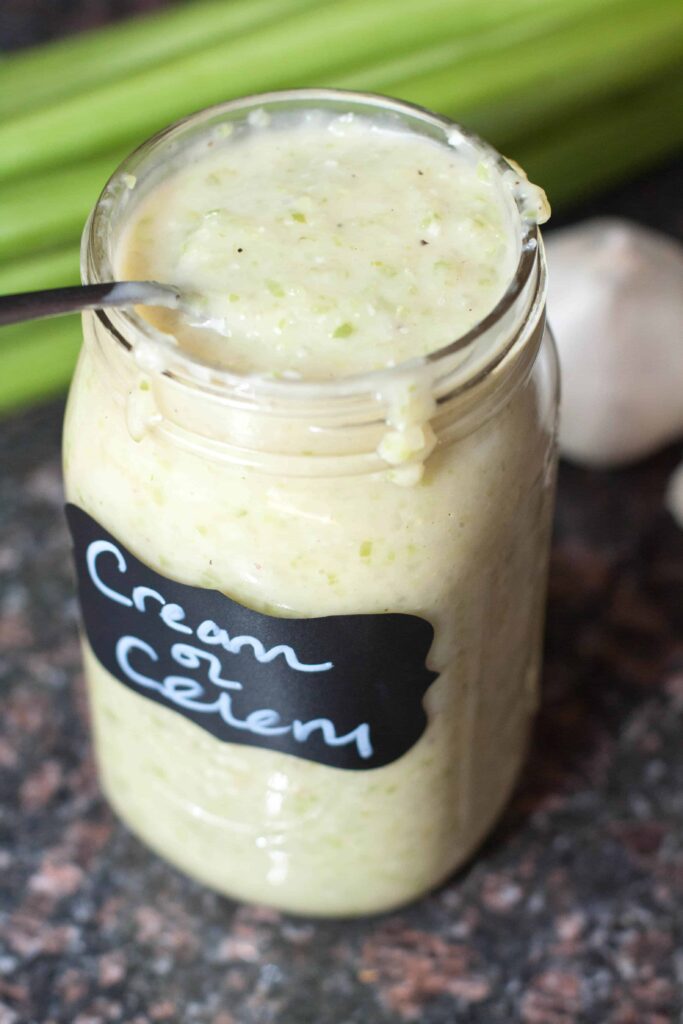 Seriously, so easy. Just a little more effort than opening a can, but then the trade off of freshness and knowing exactly what's in your Condensed Cream of Celery Soup From Scratch (especially when you make your own stock, too!) - now that's completely worth the little extra effort in my book.
Our favorite way to use this soup, our Crock Pot Broccoli Cheddar Soup From Scratch!
Our Other Cream of Soups
Homemade Condensed Cream of Chicken Soup
Plus this Condensed Cream of Celery Soup From Scratch, and now you have three traditionally canned soup 'staples', especially for Crock Pot season, that you can now make from scratch! Stay tuned for all the delicious (and easy) recipes we'll be making with them this fall / winter! 😀
Enjoy! As always, if you make this recipe or any of my others, I love to hear what you think! Leave a comment below, email me, or you can find me on Facebook, Instagram, and Pinterest!
If you want to see more, be sure to sign up for my 5 Easy Ways to Start Cooking From Scratch!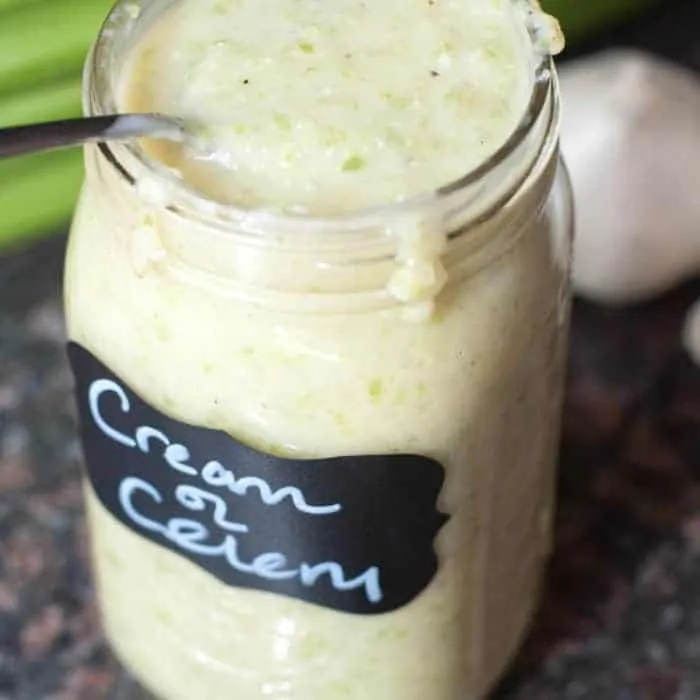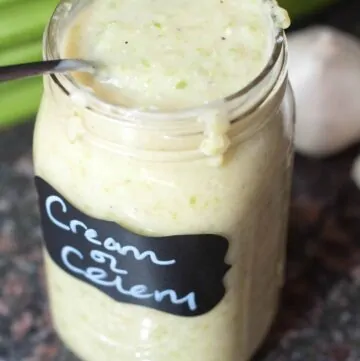 Ingredients
1

bunch celery - diced small

approximately 4 cups

1/2

large white onion - diced small

approximately 1 1/2 cups

5

garlic cloves - minced

1/4

cup

butter

2/3

cup

flour

3

cups

chicken stock*

1

teaspoon

salt

1/2

teaspoon

pepper
Instructions
In a dutch oven or a large shallow pot melt butter over medium heat and add onions, garlic, salt, pepper, and celery for about 5-7 minutes until the onions are translucent and the celery is soft.

Add flour, mix well and cook for another minute.

Add the chicken stock. stir, and turn up heat to bring to a boil. Lower heat and let simmer, uncovered, for 15 minutes.

With an immersion blender, regular blender, or food processor blend until mostly creamy.

Store in an airtight container in fridge for up to 3 days or freezer for a month.