An Italian classic made a little more garlicky. Homemade Garlic Chicken Piccata is easy to make but tastes like much more work!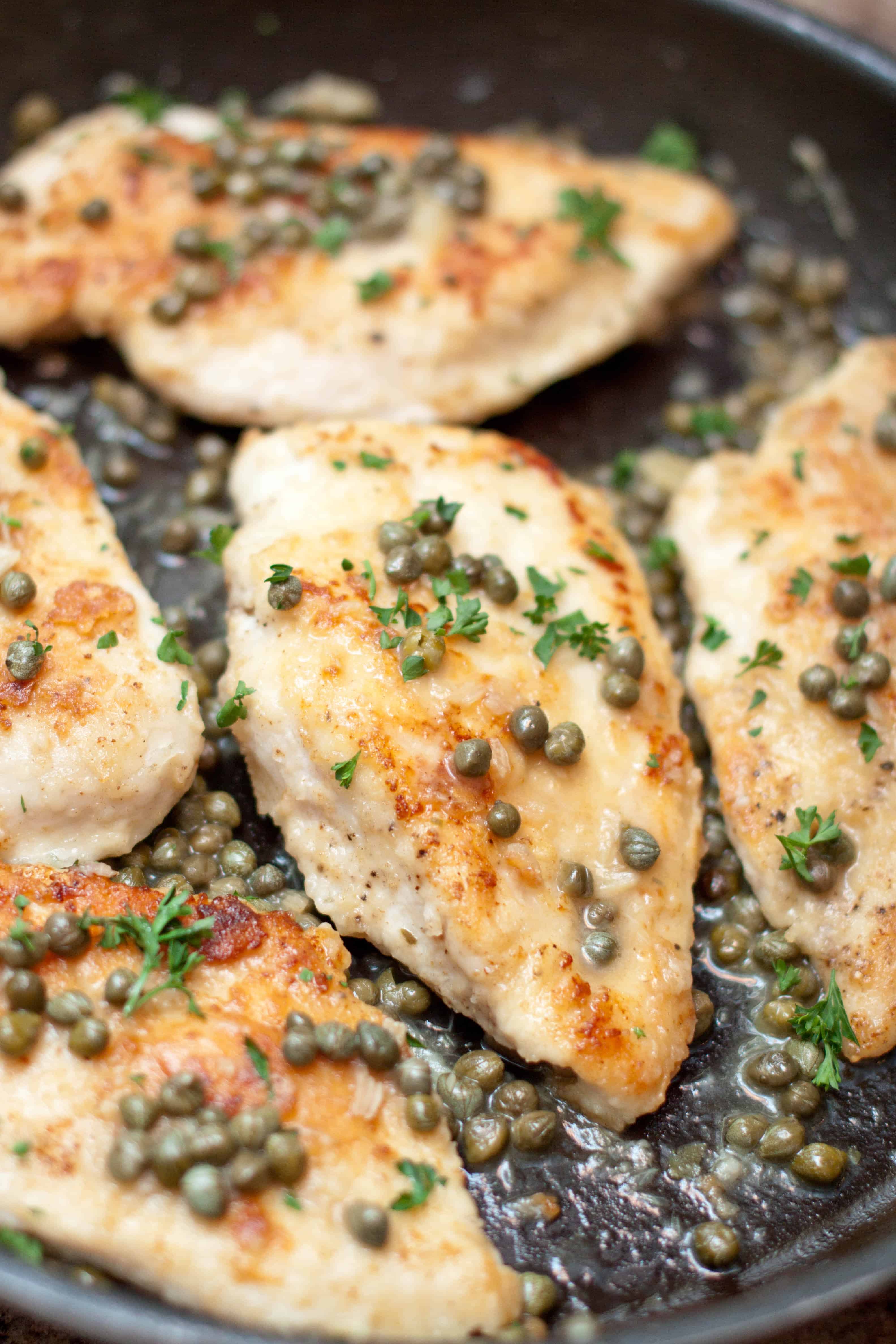 Oh, hello! It's been a little while, but for very good reason. We welcomed our little girl Matilda to the world last week on June 2nd and, so say the least, we've been a wee bit busy. Even as I type this, it's 3:30 in the morning and I'm connected to an electric (hands free) pump. Life's been an amazing whirlwind of so many new things - priorities, sleep patterns, and most importantly, love. Love for this new little human beyond what we could have ever expected to feel, and a new love between my husband and I as we venture into this crazy thing call parenthood together as a united front.
Even though our priorities around some things have changed (read: "have I showered yet today?" and "I should probably listen to those voicemails that didn't come from a Drs office..."), one big one that hasn't changed is our commitment to eating well and as much from scratch as possible.
I know, who the hell has time for that when you have a tiny little human who needs to be fed every 2 hrs and changed every 10 minutes? No one. At least not 100% of the time. We've succumbed to a take out pizza. We both agreed it wasn't as good as the pizza we make, but it sure hit the spot at the time. But for a majority of the time, even among the craziness of our new schedules, there are so many delicious ways to eat well while keeping up with diapers.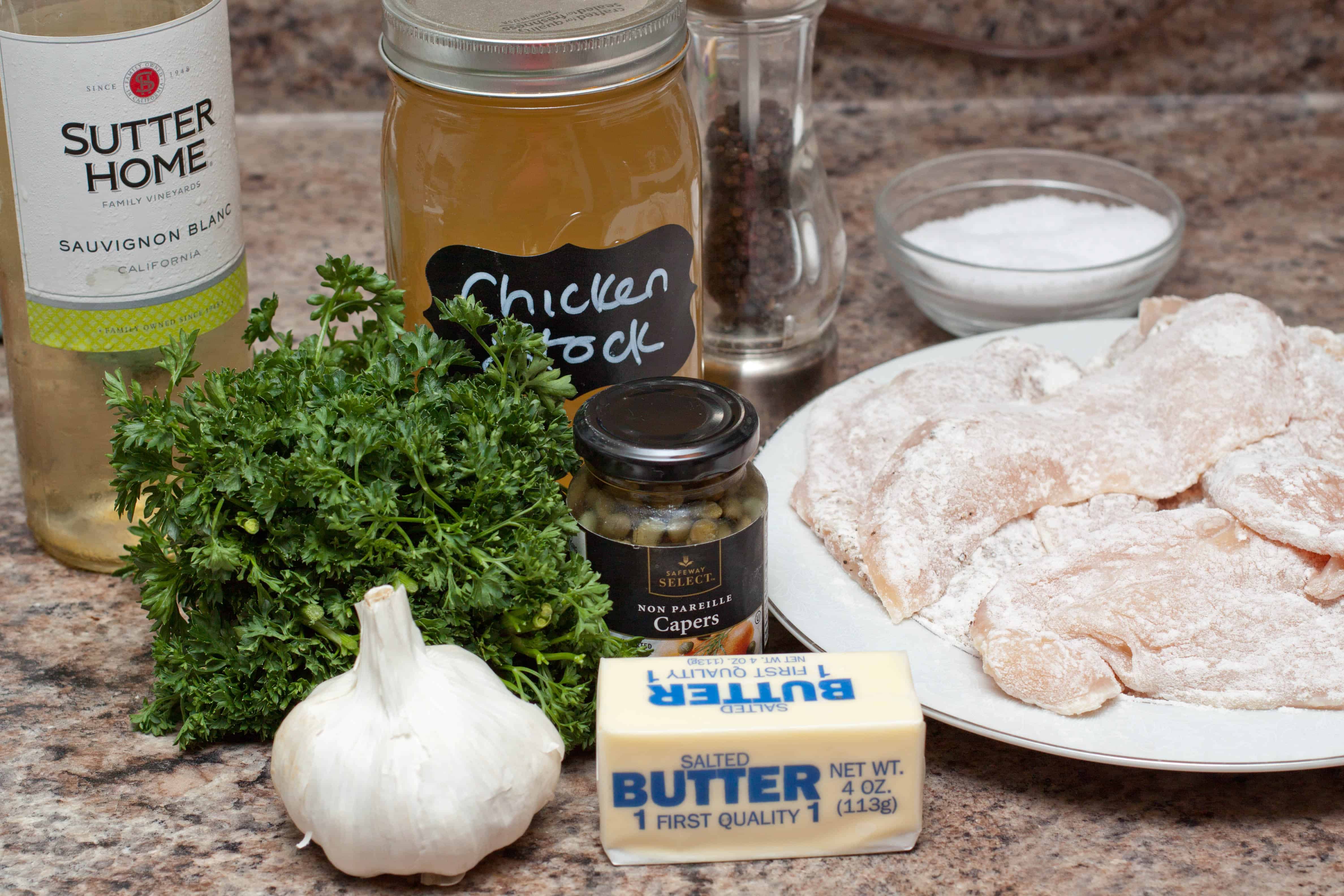 Like this super easy, super garlicky, Garlic Chicken Piccata. Just a few fresh ingredients and although it technically takes awhile to cook, the actual attention time it needs is pretty minimal. A majority of the time required is roasting the garlic, but while it roasted I was able to change at least 2 diapers and pump a bottle of milk.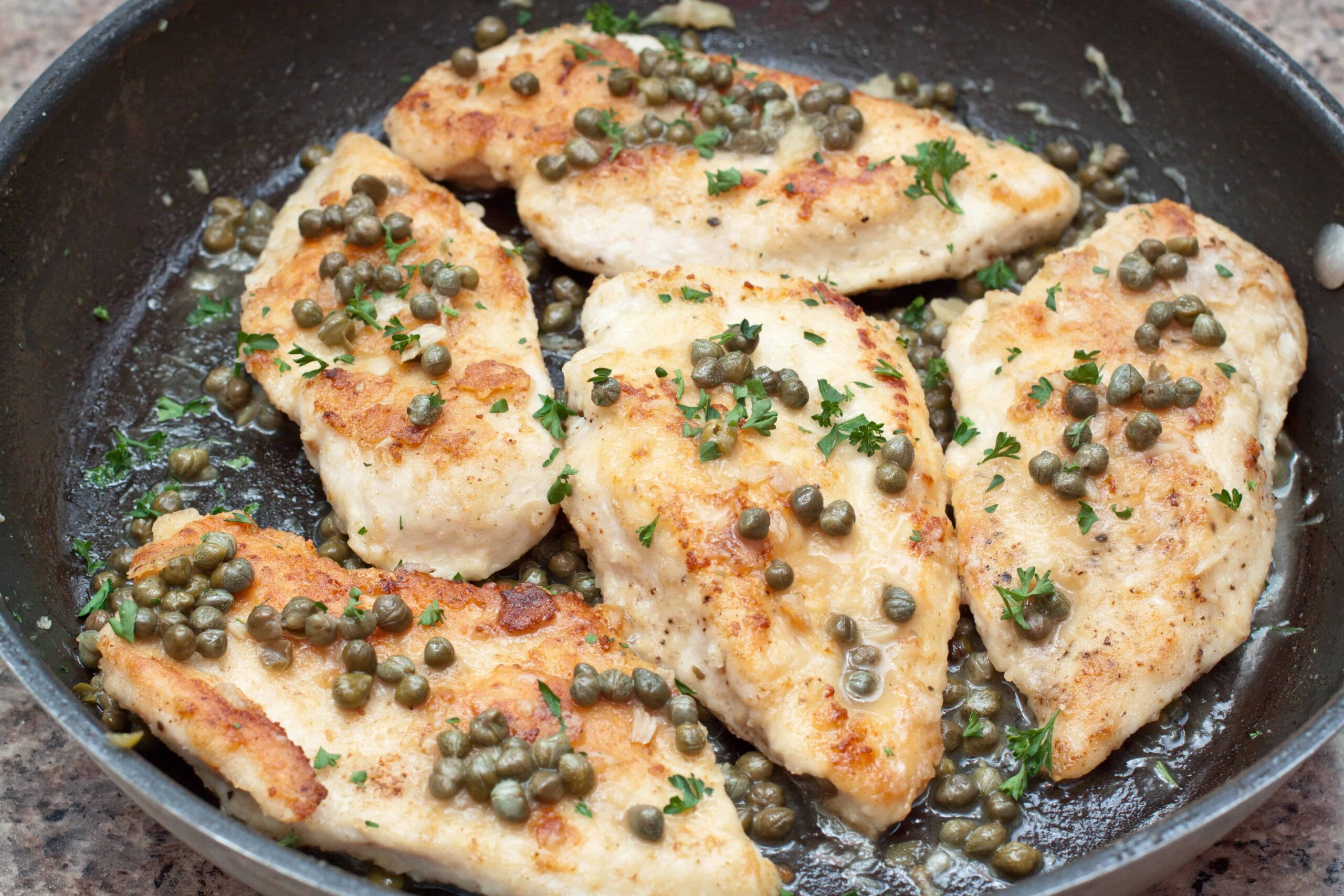 Then it's an easy one pan dish of deliciousness. Floured chicken breasts with a lemon, chicken stock, white wine, capers, and most importantly, garlic sauce.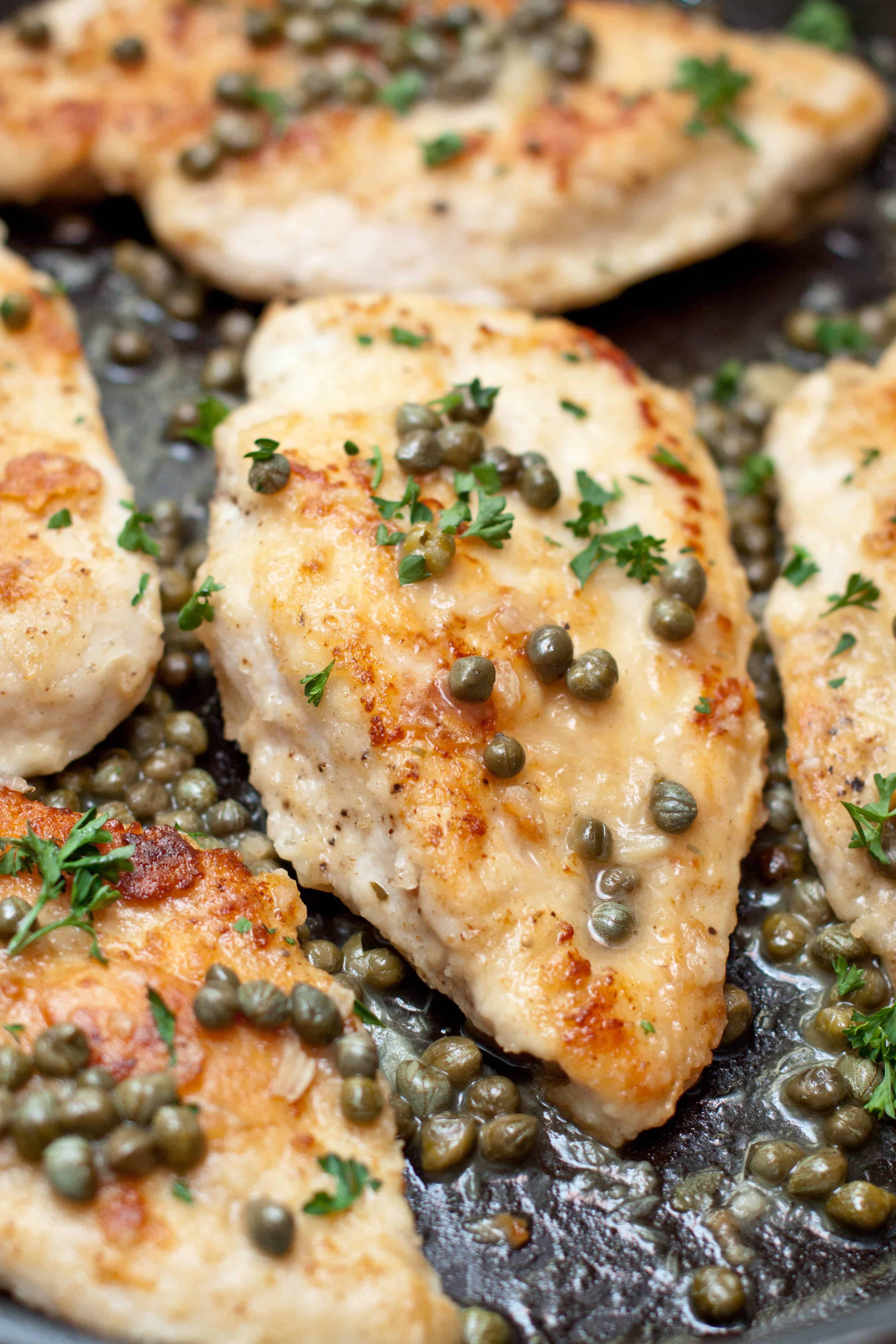 We served this with some leftover mashed potatoes and an easy green salad. But this would also be amazing with pasta or rice.
Whatever you serve it with, it'll be an easy, deliciously garlicky weeknight dinner that even newborn parents can make 😉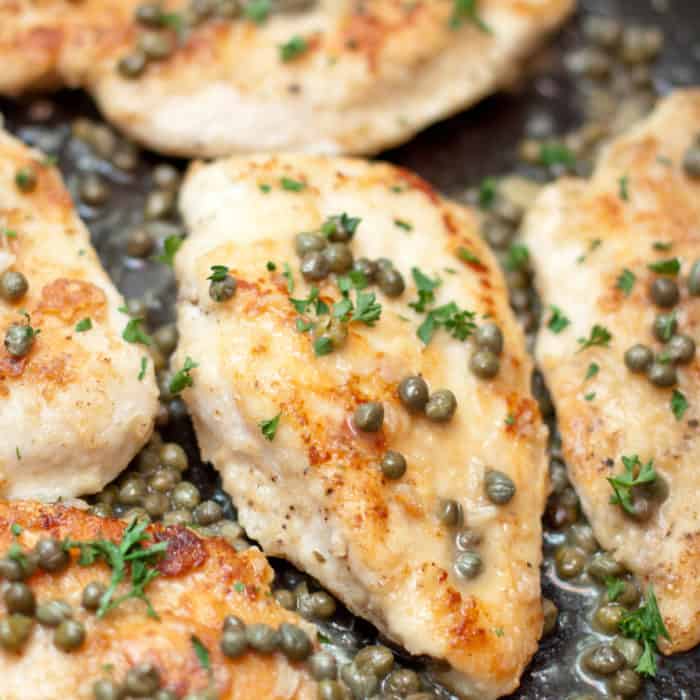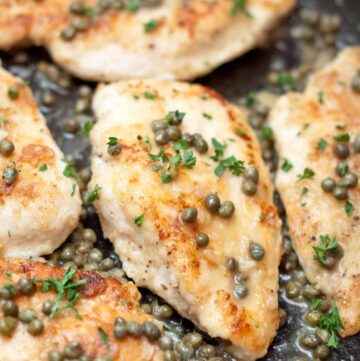 Garlic Chicken Piccata
A deliciously garlicky, easy Chicken Piccata perfect for dinner!
Print
Pin
Rate
Ingredients
3

chicken breasts

halved

1/3

cup

flour

1

tablespoons

olive oil + a drizzle

1

tablespoon

butter

1

head of garlic roasted - 6 cloves

1/2

cup

capers

1/3

cup

wine

1/3

cup

chicken stock

1

tablespoon

lemon

salt and pepper to taste

fresh parsley

minced
Instructions
Pre-heat oven to 400 degrees. Place the head of garlic on a piece of aluminum foil and drizzle with olive oil. Wrap and roast in oven for 40 minutes.

Generously season the chicken breasts with salt and pepper and then dredge the chicken breasts in flour. in Heat the olive oil and butter in a large saute pan on medium high. When the butter melts and begins to bubble, add the chicken. Cook 3-4 minutes on each side until browned. Remove chicken from pan and set aside.

Add roasted garlic cloves to the hot pan and add the stock and wine and let cook for 5 minutes. Add capers and lemon juice and cook for another 3 minutes. Return chicken to the pan and pan baste the chicken with the sauce.

Add parsley and serve over pasta, rice, or steamed vegetables.