This Vegan Mushroom Tapenade is a delicious appetizer that's creamy, flavorful, and incredibly healthy!

This Vegan Mushroom Tapenade is actually more like a 2 Mushroom / 3 stores Tapenade. It's made of two different mushrooms, but it took me 3 stores to get everything (for the meal) I needed. Since moving to our new neighborhood, we've been going through grocery store withdrawal. Our new neighborhood, I can't find my way around any of the stores. Talk about adulting problems, am I right?
Ingredients Needed
Looking at all of the super simple ingredients, I'm kind of like, wow, how were such easy ingredients so difficult?!
Fresh Mushrooms - Cremini and shitake, although really you could use whatever favorite fungi you have!
Olives - I prefer Kalamata Olives for this but black olives, green, or a mixture of them would be great!
Garlic - A staple in our cooking
Capers - Love the briney salty flavor they add
White Wine - You could also be substituted for vegetable stock.
Fresh Thyme and Parsley - While you can often substitute dried for fresh, I wouldn't for the parsley with this recipe. You could for the thyme, though. See the recipe notes for the conversion.
Olive Oil - Or you could use canola or vegetable, but olive oil is really the best option for nutritional value and flavor.
Ahh the mushroom. I love them so much! Look at these gorgeous shiitake mushrooms.
Step-by-Step Instructions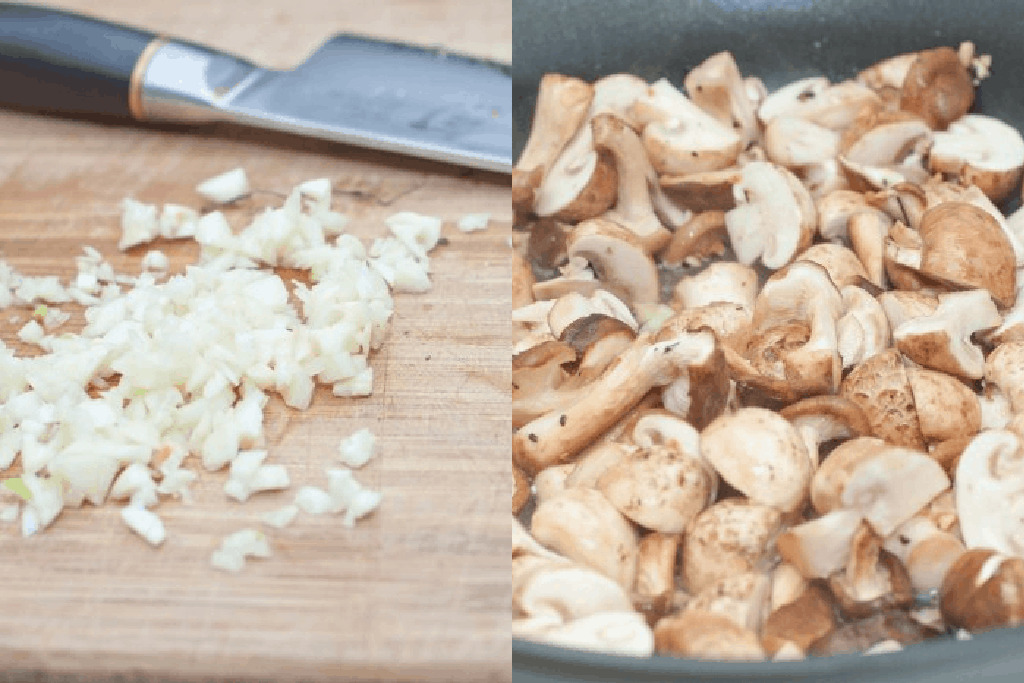 Once you have everything you need, then it's all comes together real fast. It's a great appetizer to whip up or prep in advance.
Step 1: Mince the garlic and thyme and then saute them with the mushrooms and wine.
Step 2: Add it all to a food processor... (This is the one we love!)
…blend...
... and done!! Does it get any easier?
The result, a deliciously earthy, flavorful tapenade! I served it with some rice crackers, but it would also be amazing with some Sourdough Sesame Rye Crackers.
Other Vegan Appetizers
Other Favorite Mushroom Recipes
Balsamic Spinach and Mushrooms
Cream of Mushroom Soup From Scratch
Enjoy, friends! My only warning, if you're planning on drinking 3 bottles of wine at your little 4 person party, have another heartier appetizer ready too. Monday morning will thank you. Just sayin'... 😉
Enjoy! As always, if you make this recipe or any of my others, I love to hear what you think! Leave a comment below, email me, or you can find me on Facebook, Instagram, and Pinterest!
If you want to see more, be sure to sign up for my 5 Easy Ways to Start Cooking From Scratch!
Adapted from Vegangela