Follow these simple instructions on How To Clarify Homemade Stock so that it looks just like store bought stock!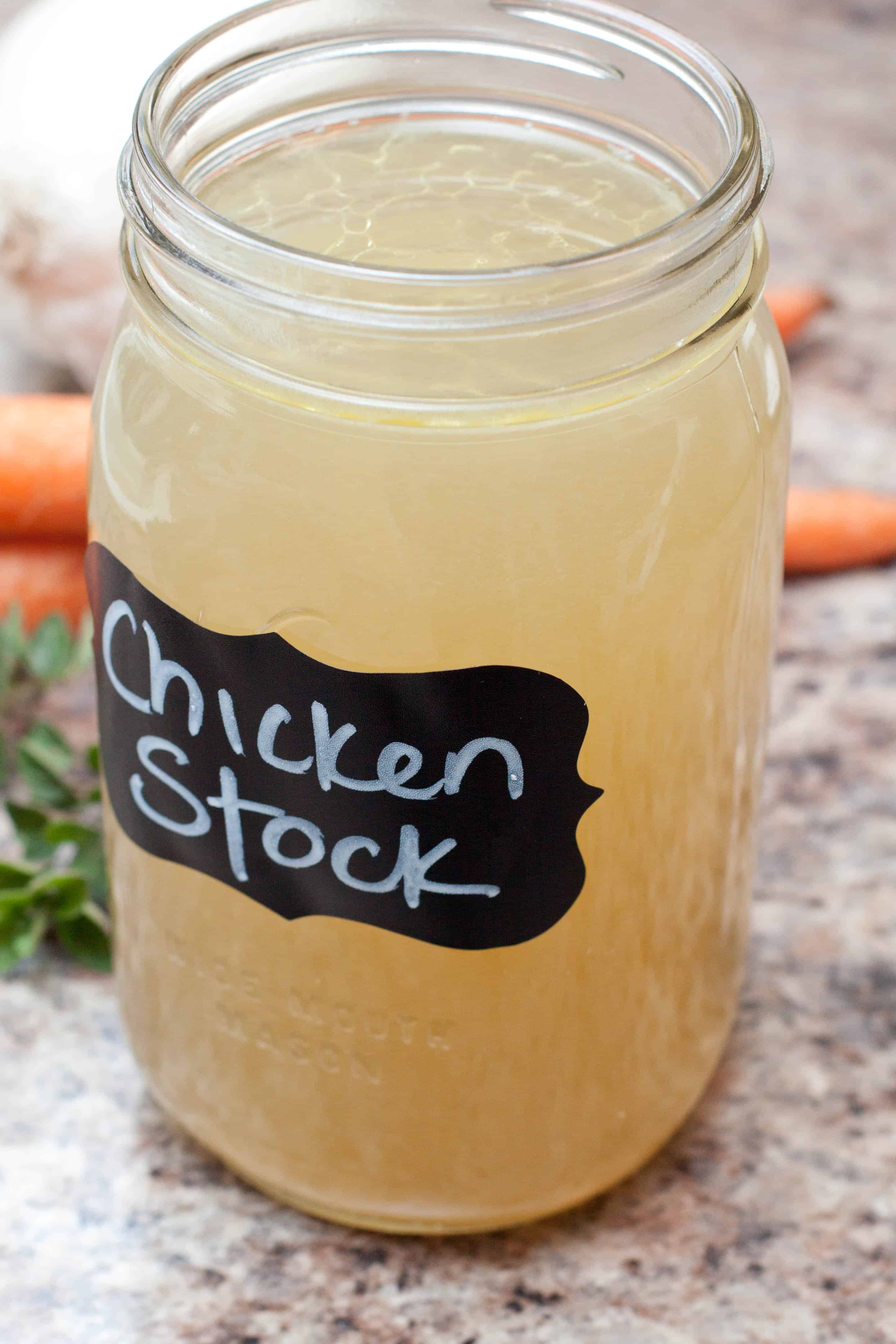 You guys haven't just been throwing away those chicken skins and carcasses, right? You've started making your own from scratch Chicken Stock 'cause it's the easiest way to stretch your food dollar and make a from scratch condiment that can be used a gazillion different, ways, right? Well good. 😉 Now that you're doing that, have you noticed that your stock comes out all cloudy and not at all like the nice clean looking stock that comes out of the carton from the store? I sure have. But I just thought it came with the whole from scratch territory. But oh… ooh not until one of you lovely readers let me know that Better Homes and Garden had a recipe to clarify stock! I had no idea and now my from scratch Chicken Stock world has been forever changed for the better! Thanks, Lee H.!!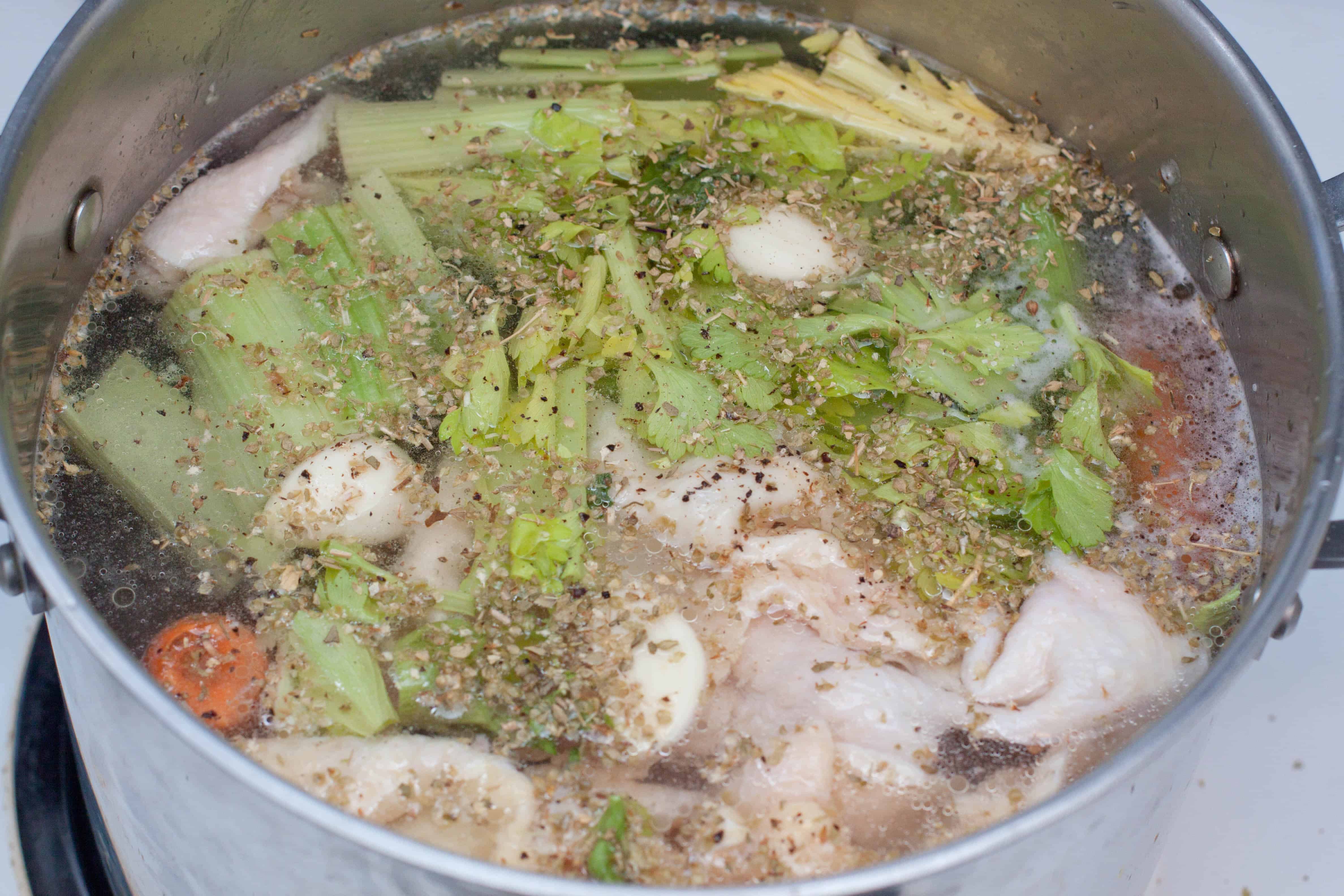 I've said it before, but I'll say it again, we eat a lot of chicken in this house. One of our recent favorites is the Maple Soy Glazed Chicken Thighs recipe which requires de-boning and de-skinning the thighs, which is what we usually have because I'm too cheap the pay the added cost of buying it skinless and boneless already. Which actually works out because it's the perfect excuse to make some homemade stock. Also, we happened to have some wilted celery and carrots in the fridge that normally would have just gone into the compost that I also threw in the stock pot.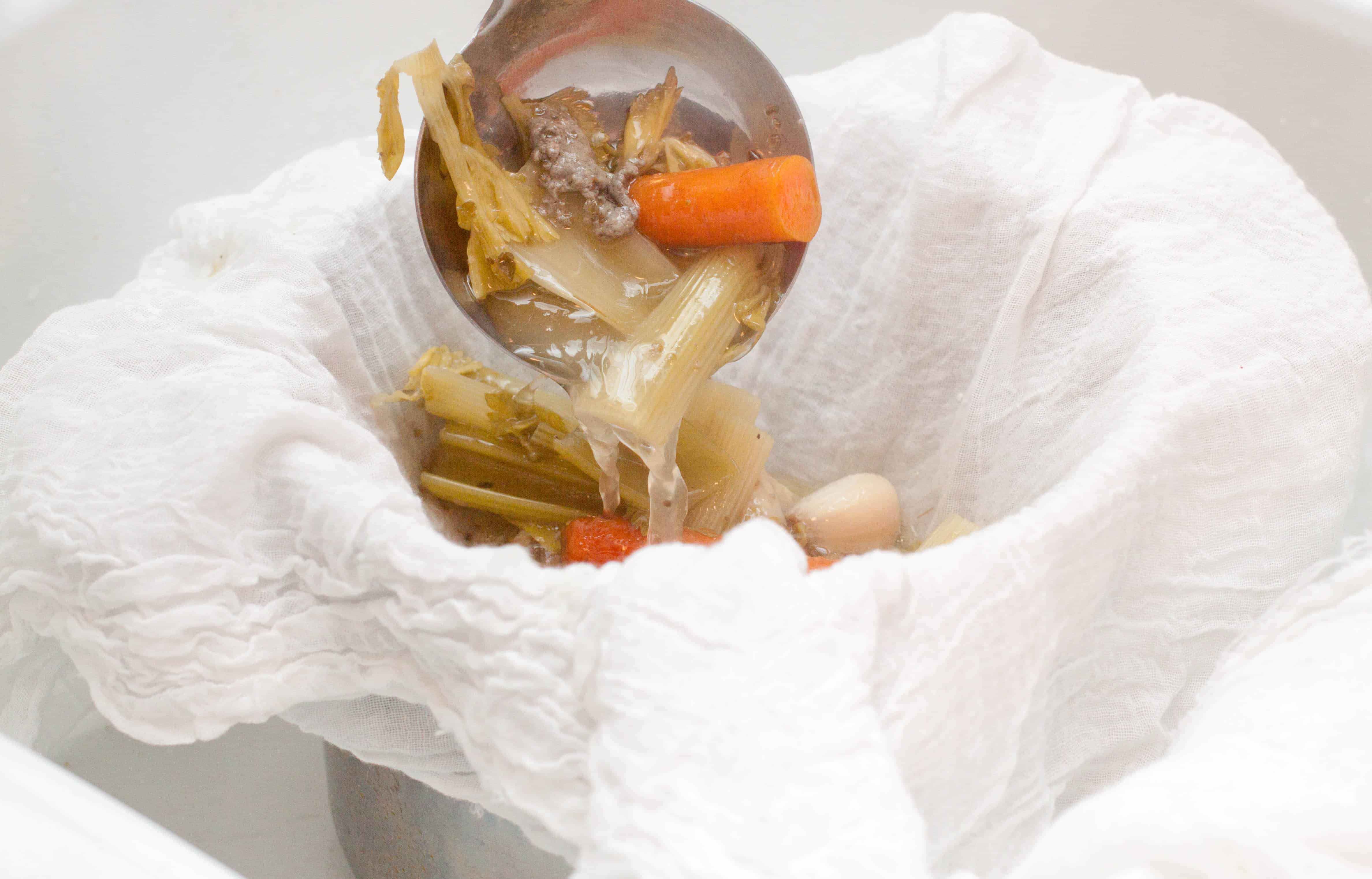 My favorite thing about making stock? You can let it simmer for as long as you want while you go about the rest of your life. In this case, I re-painted the built in shelves in our kitchen bar because what else would you do on a Sunday night when you're 29 weeks preggo and in extreme nesting mode?
Anyway, once the stock reached a richness that we liked, I lined our large sieve with a cheese cloth and slowly drained the stock.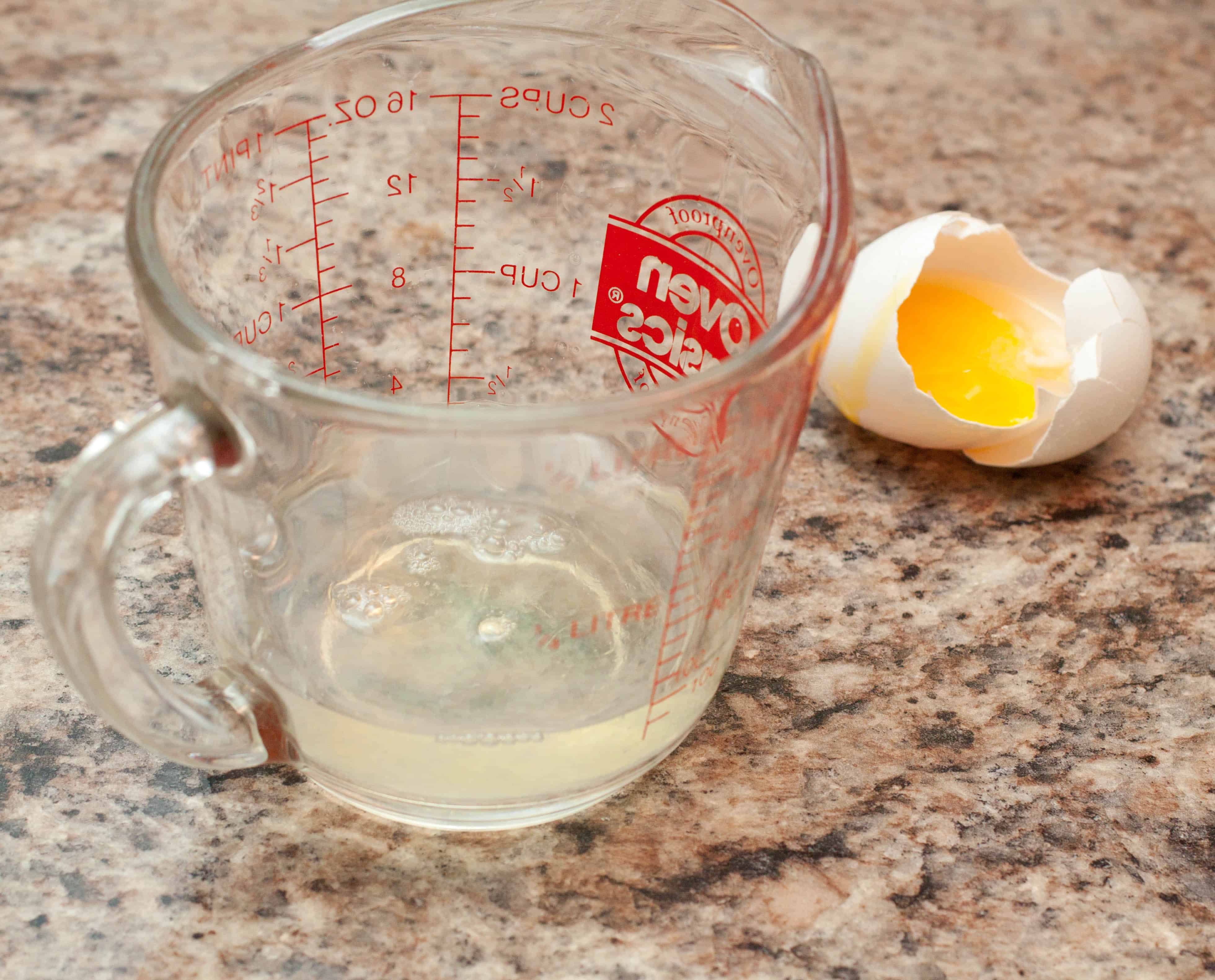 And this is where I would have normally stopped and called it good, but now with my new found stock clarifying knowledge, I instead whipped an egg white with some water (and then totally made a small bath of From Scratch Mayo with that one little lone egg yolk),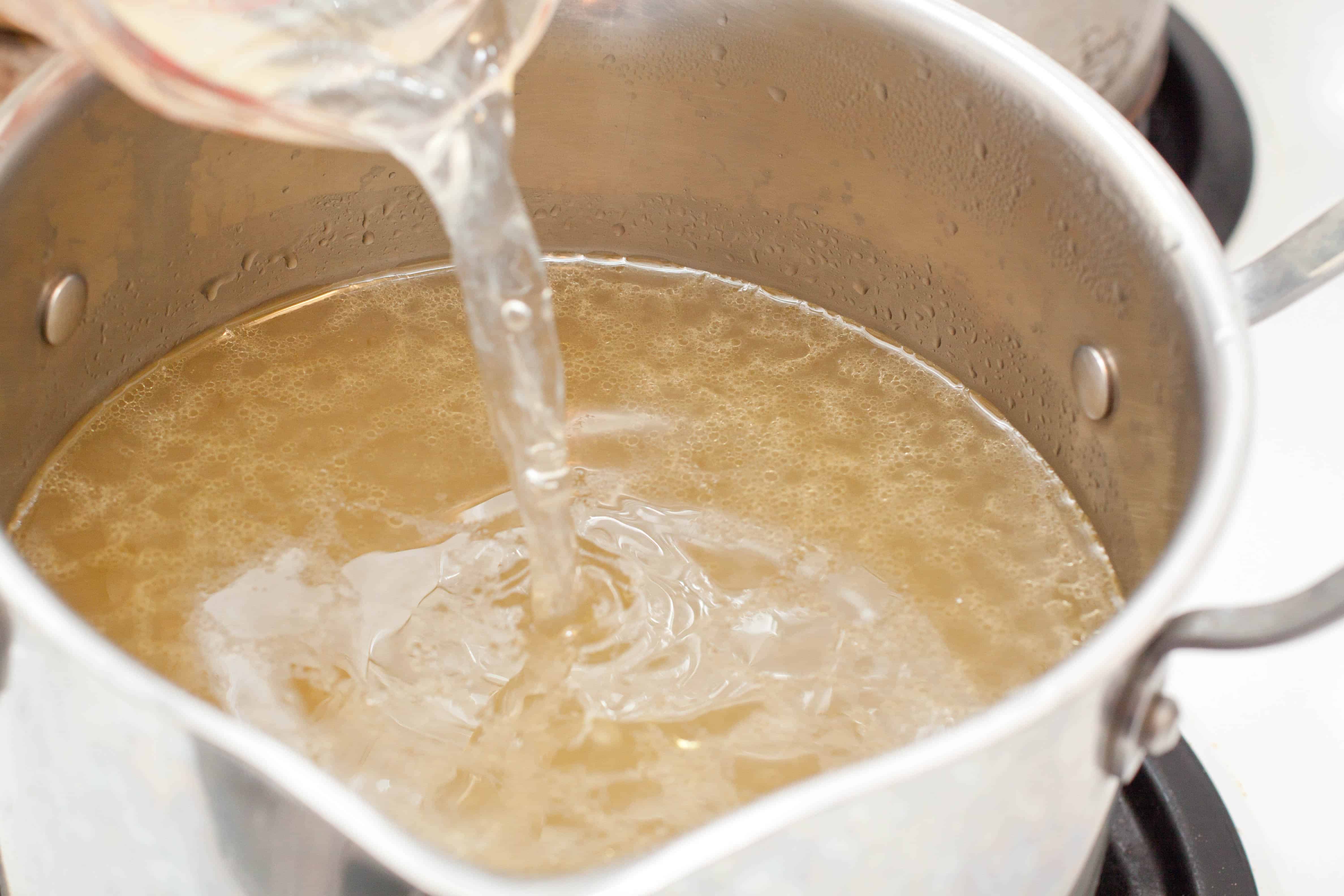 then I added it to the hot stock that I put back on the burner to boil.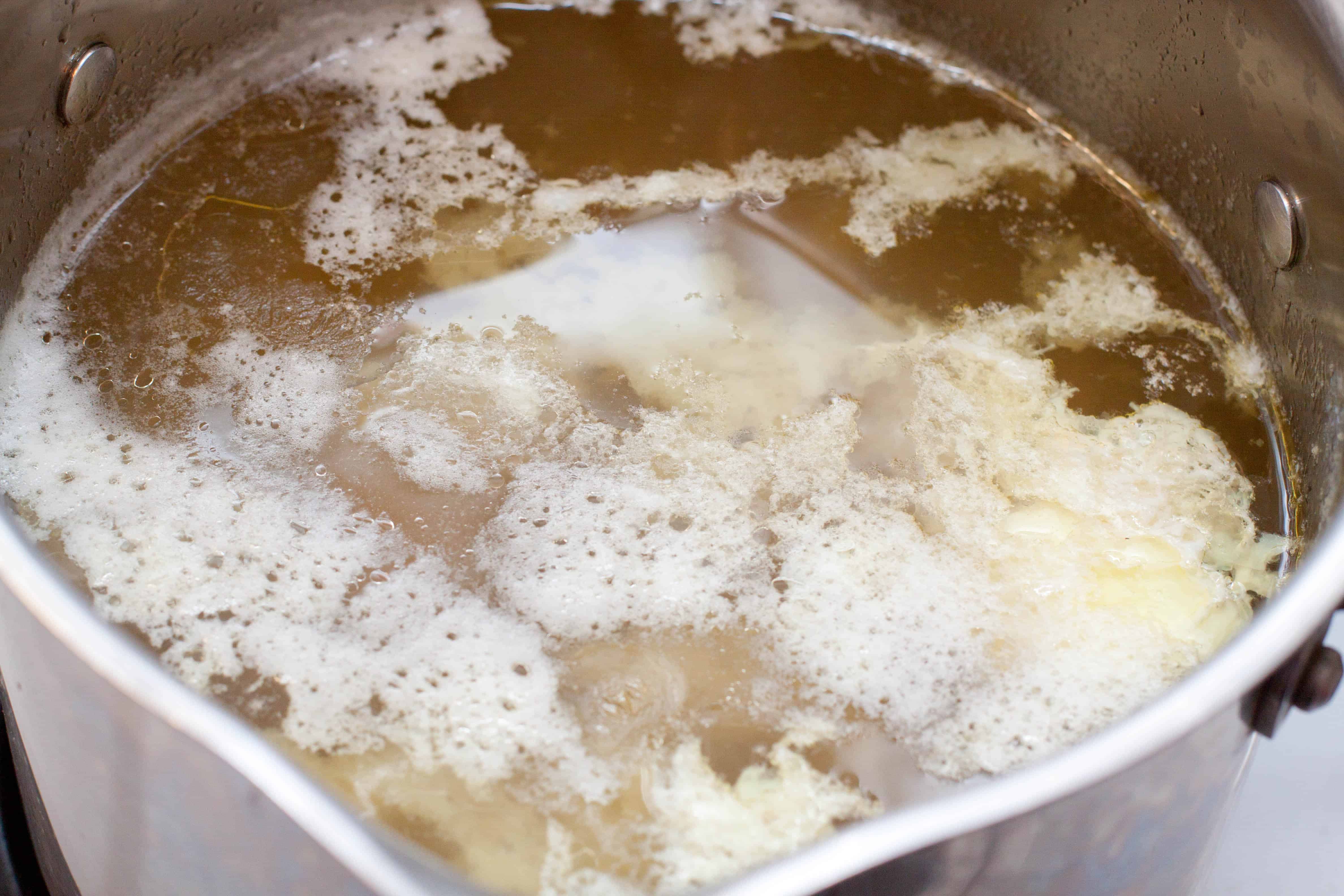 Once it came to a boil, I removed it from the heat and let it sit for 5 minutes. While the egg white cooks it's coagulating and collecting all of the little particles from that stock that make it cloudy. Yay science!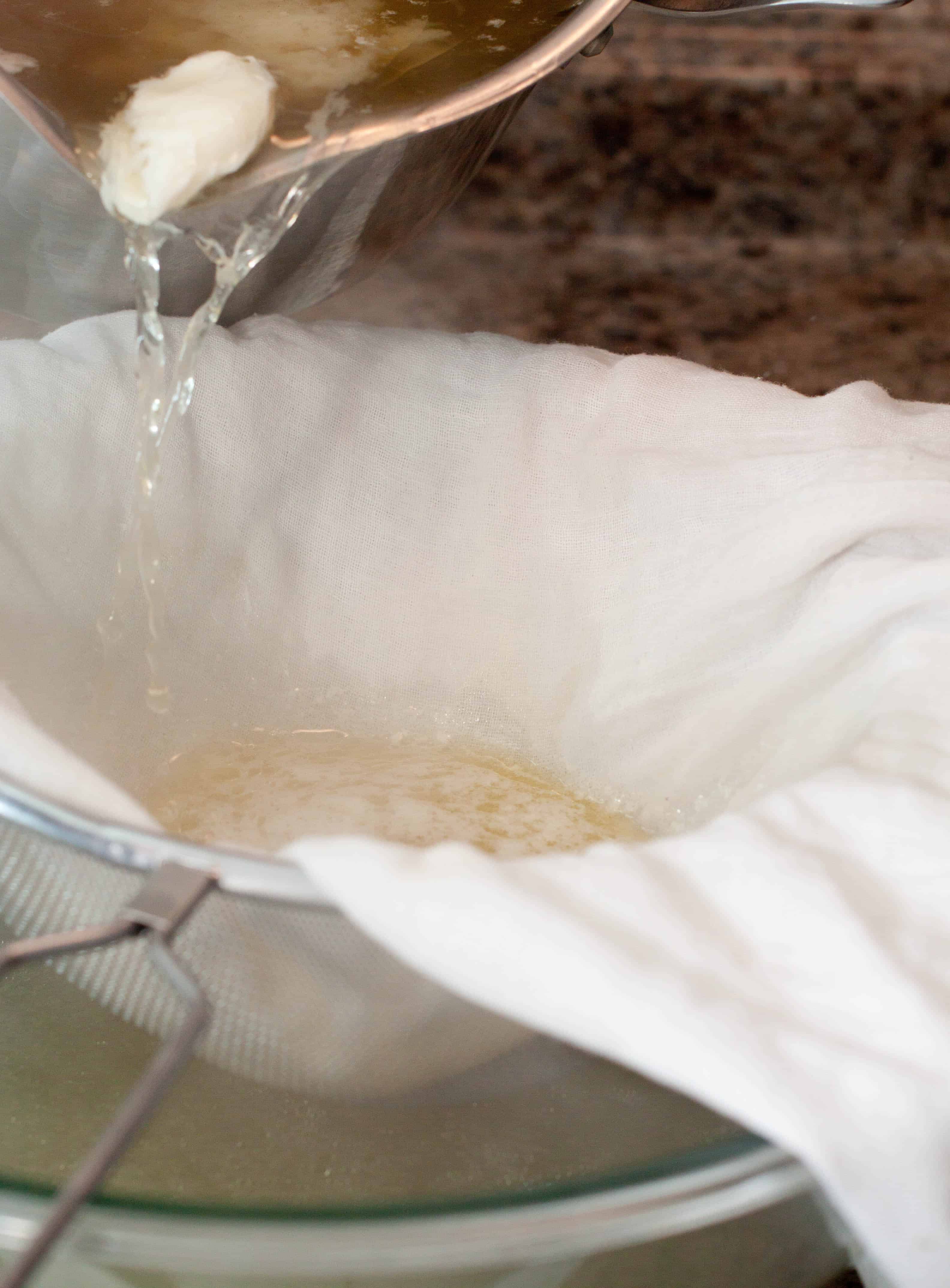 One last strain to get the cooked egg whites out,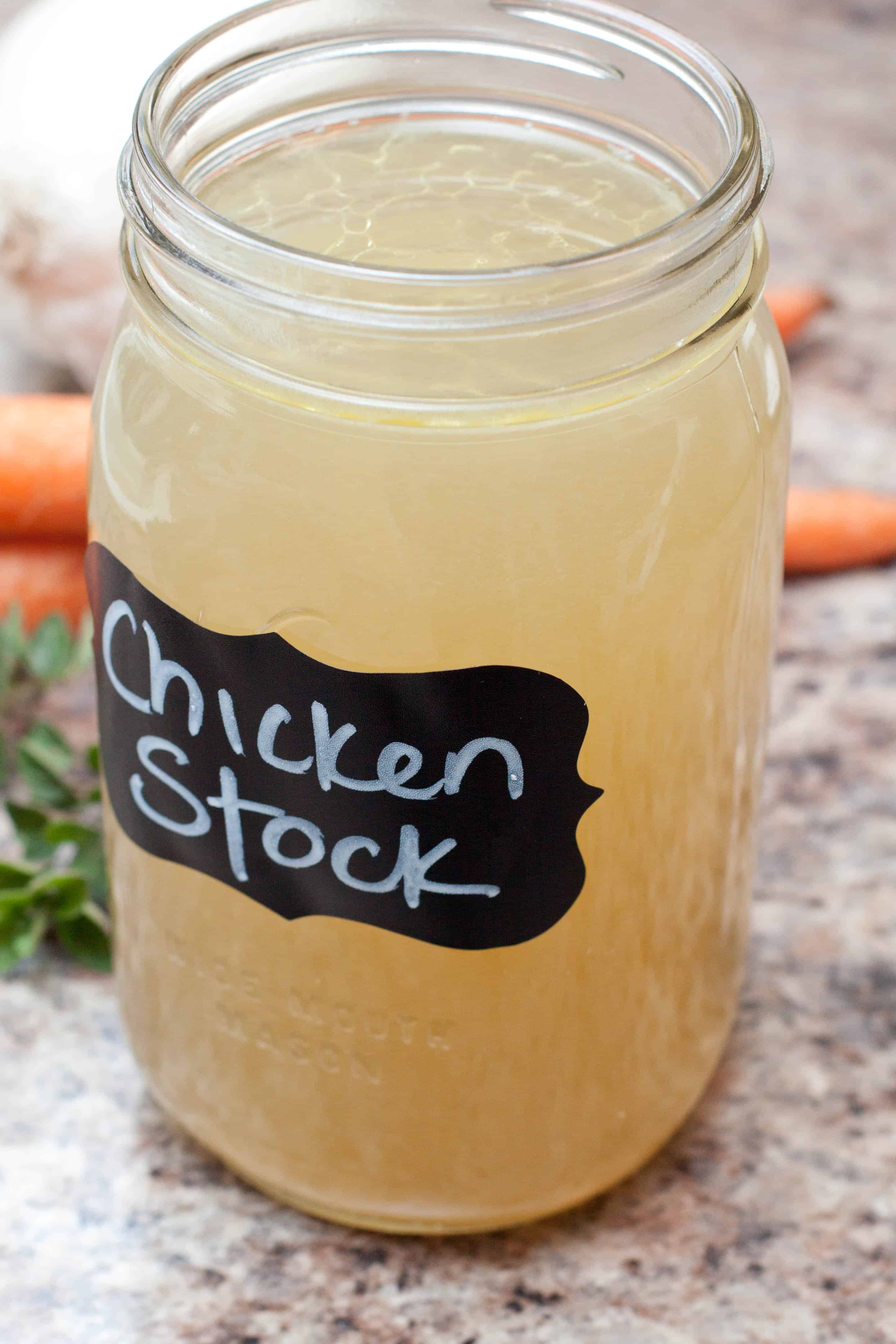 and just look at that lovely clarified chicken stock. Like it just came out of a carton of organic chicken broth- but for waaayy cheaper. You can do this with your veggie stock and beef stock too then you have a lovely clear base for your soups, stews, and in our case, some future risotto! 😉
How to Clarify Stock
2016-03-22 17:19:17
Take your homemade stock to the next level by clarifying it!
Ingredients
1-2 quarts of homemade stock - just made*
1 egg white**
1/4 cup of cold water
1 cheese cloth
Instructions
Make your stock and using a cheese cloth lined sieve, drain it into a large pot. Return pot to your stove on a burner turned to high.
Whisk together the egg white and water and add it to the hot stock and let your stock come to a boil.
Remove from heat and let sit uncovered for 5 minutes.
Drain with cheese cloth lined sieve.
Use immediately or let cool and store in fridge for 4-5 days or in freezer for 5-6 months.
Notes
*Make your own stock!
**Use that egg yolk for some homemade mayonnaise: http://www.servedfromscratch.com/mayonnaise-from-scratch/
Served From Scratch https://www.servedfromscratch.com/