Swap out the pasta for fresh zucchini noodles and add garlic and Parmesan for 15 Minute Garlic Parmesan Zoodles! It's an easy and delicious side dish, or light dinner that's healthy, low carb, vegetarian, and incredibly easy to make in under 15 minutes!
Zucchini season is here! Is anyone else pulling baseball bat sized zucchinis out of their gardens? We were a teeny tiny bit busy leading up to this summer (read: baby #2), so our garden is a little bit smaller this year. But we still have a ton of gorgeous zucchinis that we're making some Sweet Zucchini Relish with and now also one of my new favorite zucchini dishes, these Garlic Parmesan Zoodles!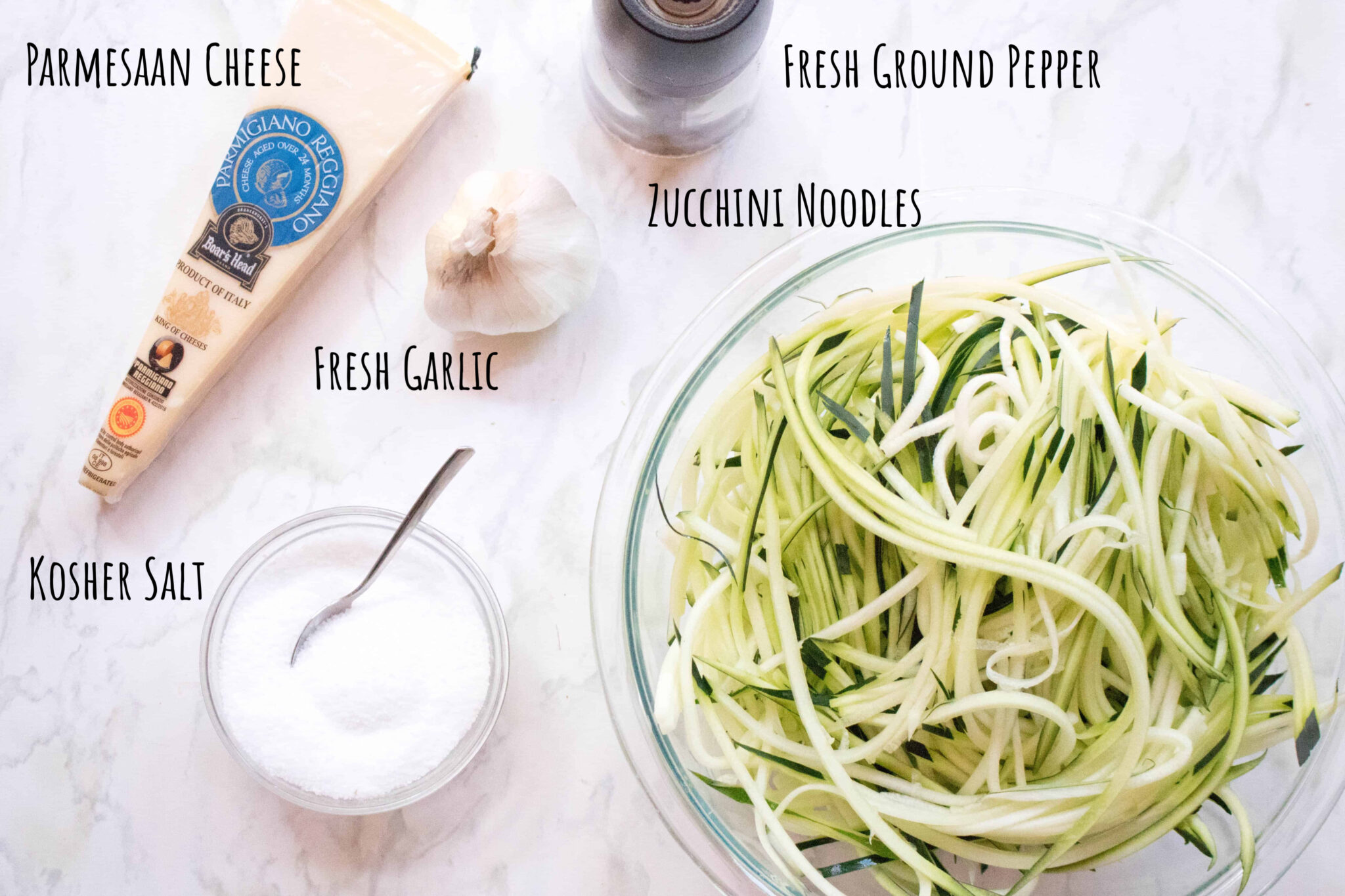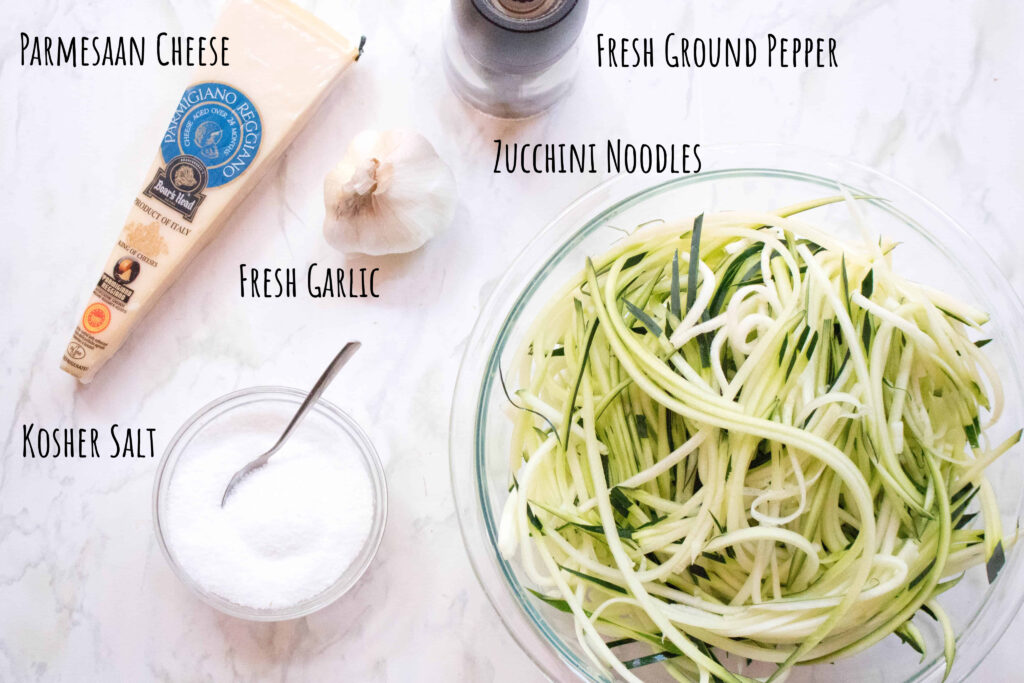 Ingredients Needed
Does it get any easier than 5 ingredients?
The hardest part are the zoodles, which actually is super duper easy if you have either a mandolin or a spiralizer! Last year I made the incredibly embarrassing discovery that all the time I'd spent wishing for a spiralizer so I could "zoodle" zucchinis was wasted because the mandolin in our cupboard could do it! (This is the OXO Good Grips 3-Blade Tabletop Spiralizer with StrongHold Suction
" class="ek-link">spiraliOXO Good Grips 3-Blade Tabletop Spiralizer with StrongHold Suction
" rel="nofollow" class="ek-link">zOXO Good Grips 3-Blade Tabletop Spiralizer with StrongHold Suction
" class="ek-link">er I had my eye on).
How to Make
Spiralize zucchinis
Saute garlic – but be careful not to burn it!
Add the zoodles with salt and pepper and saute until soft
Top with cheese and serve!
It's so easy, even a toddler can help with it! My little sous chef is always ready to add extra cheese to finish a dish because a little more cheese makes everything better, especially to a two year old. 😉
Tips:
Have your tongs ready to turn those zoodles while they cook.
Add some additional veggies! Like onion, peas, diced tomatoes, or even some spinach.
Add a potein! Diced chicken or shrimp would be delicious.
Other Great Zucchini Recipes
Panko Parmesan Zucchini Fritters
Other Great Parmesan and Garlic Recipes
Parmesan Garlic Baked Chicken Wings
Baked Parmesan Steak Fries and Garlic Aioli Dipping Sauce
Grilled Parmesan Garlic Tomatoes
15 Minute Garlic Fried Noodles
M loves this recipe! Especially since I told her they were "zoodle noodles" and anything "noodles" and she's sold. Girl is my daughter, after all.
This dish is so fast, so easy, and healthy! A side dish or a main meal, these Garlic Parmesan Zoodles are our new favorite way to turn those garden zucchinis into something delicious.
Have you made this recipe or any of my others? But be sure to share it with me and how much you love it on Facebook, Instagram, or Pinterest!