This Super Easy Lemon Vinaigrette is fast to make with simple, whole ingredients and it's much healthier than any store bought dressing.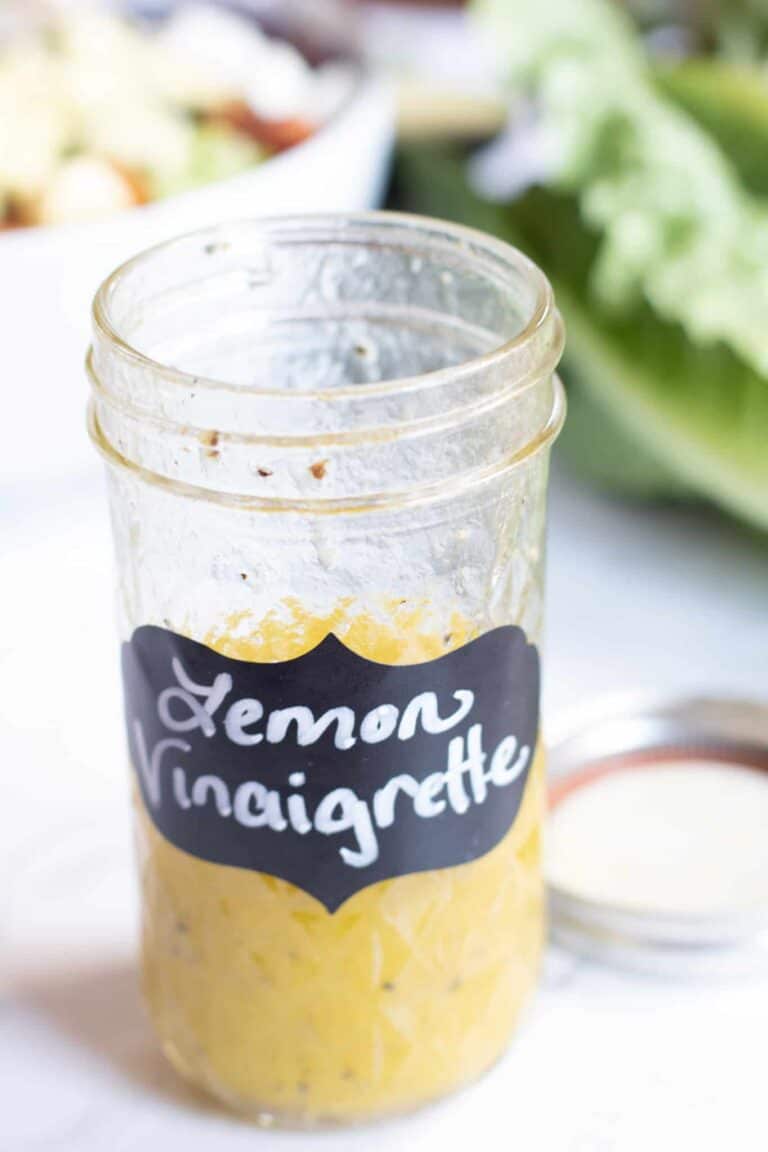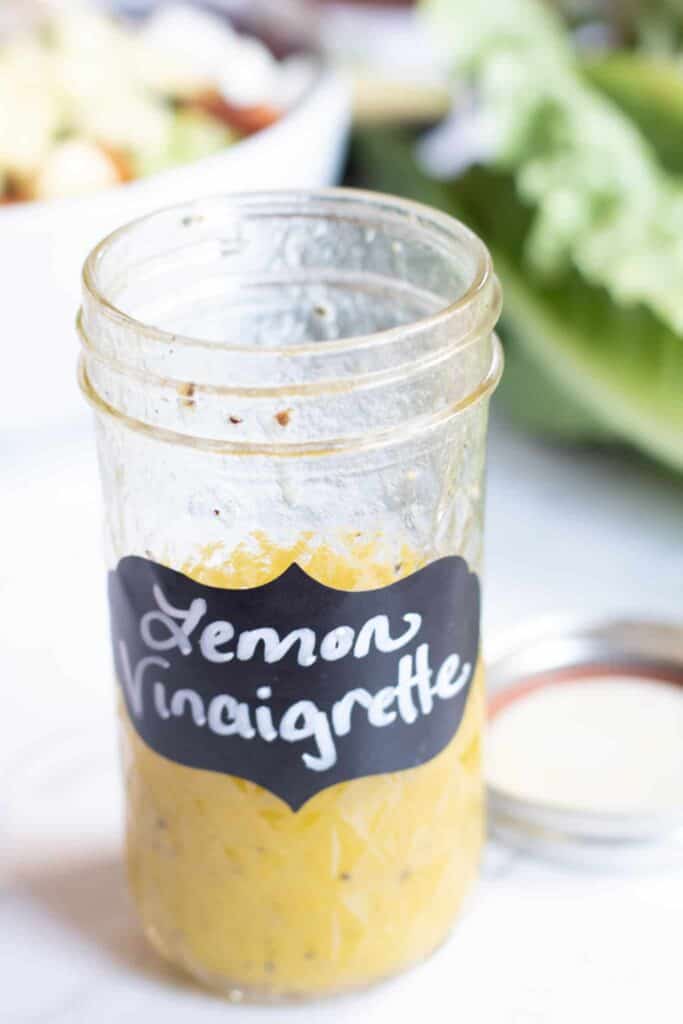 A "gateway" to a from scratch lifestyle? Condiments. They're so easy to make! And hands down one of the easiest? This Super Easy Lemon Vinaigrette that you can whip together in literally minutes.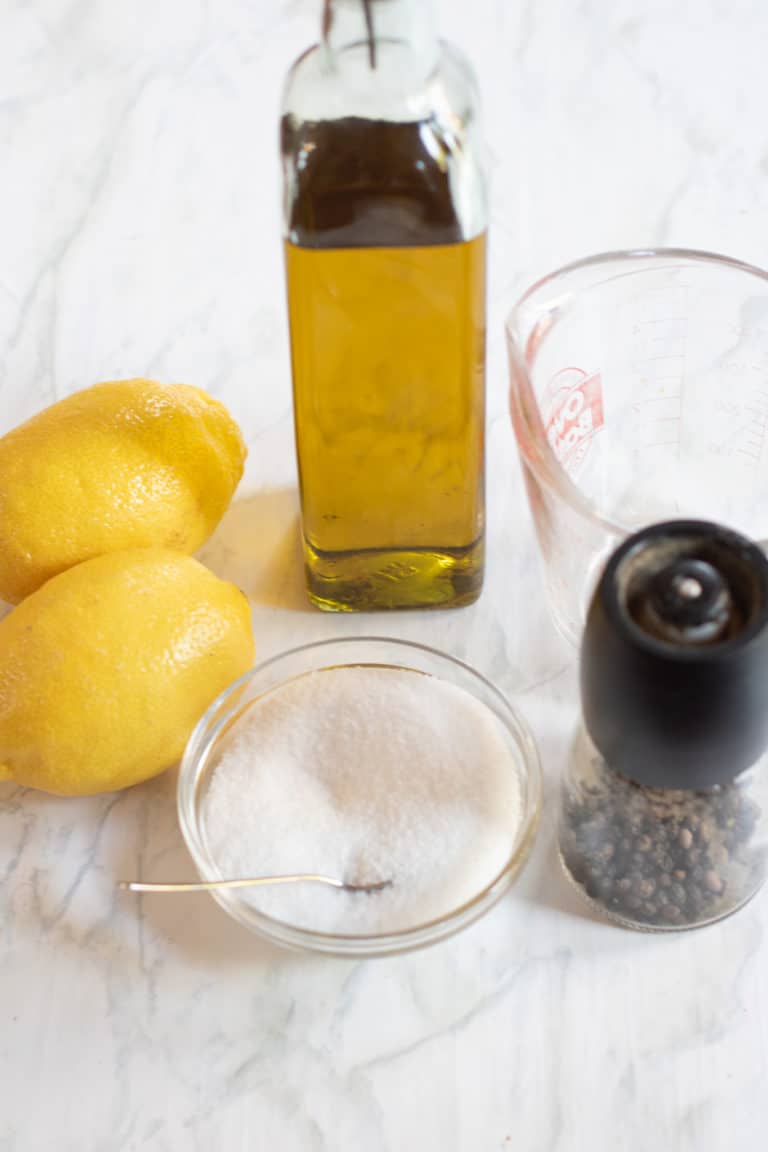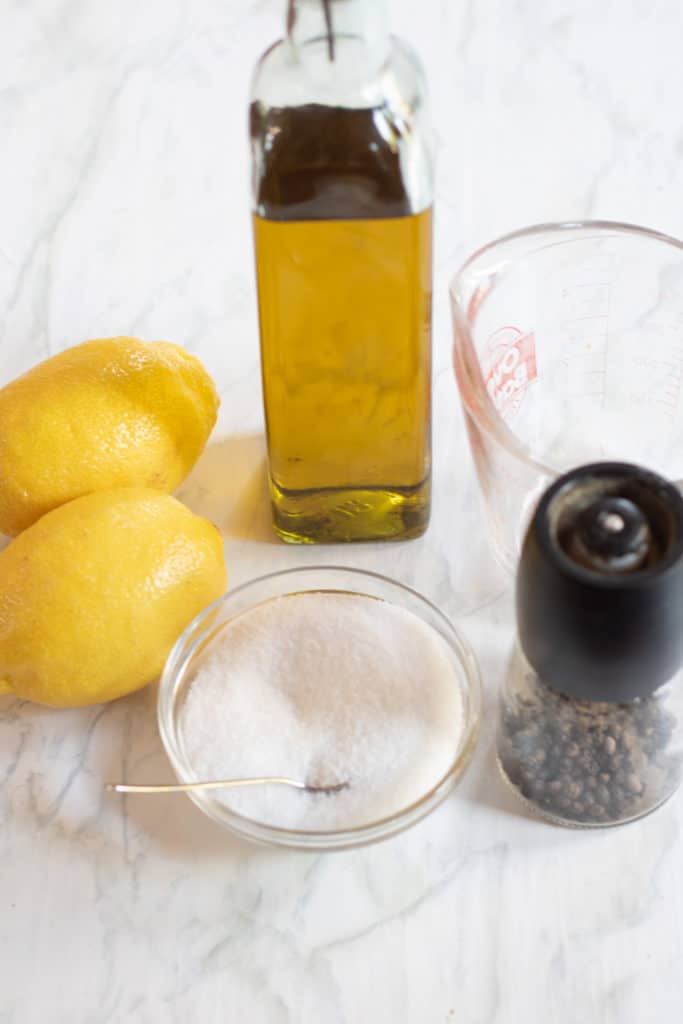 What is a Vinaigrette?
This is just as simple an answer as it is to make. It's basically a mixture of oil (olive) with an acid (lemon juice) enhanced with salt and pepper. From there you can add almost anything you'd like! As long as it has an oil and acid base, you'll have yourself a vinaigrette!
A great vinaigrette has simple ingredients and is so simple and easy to make, but soooo much tastier and better for you than anything you'll buy in a store.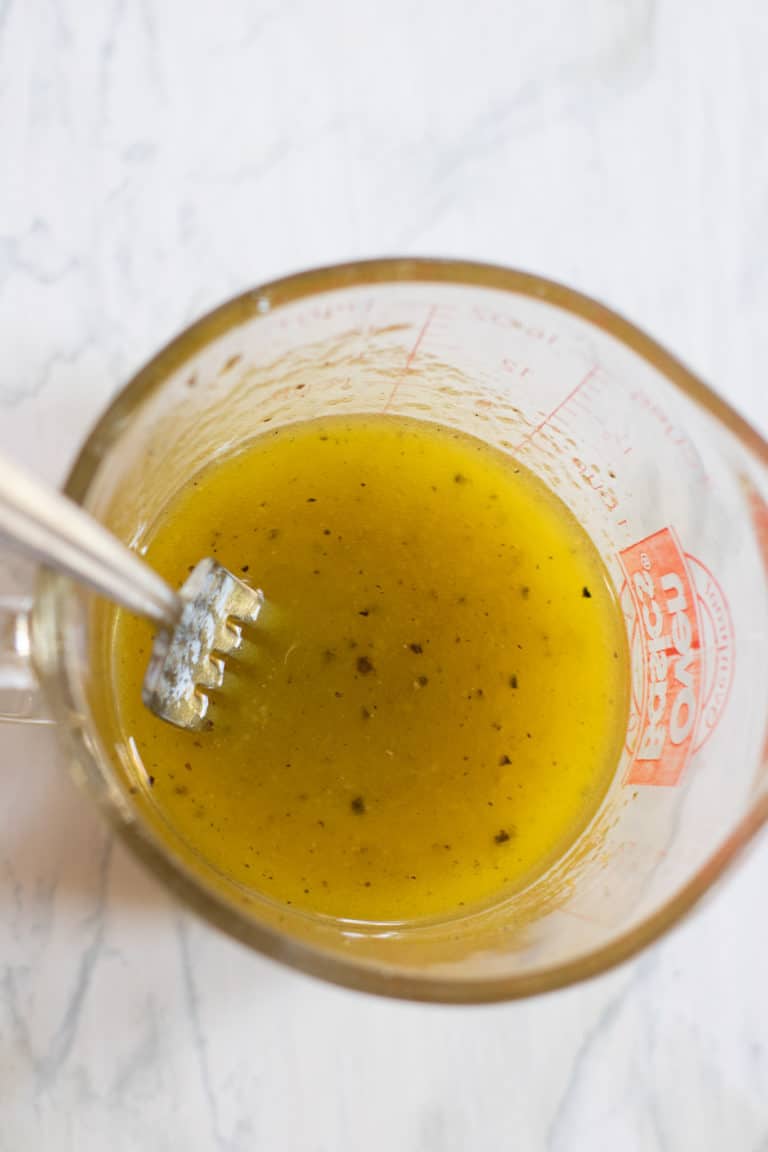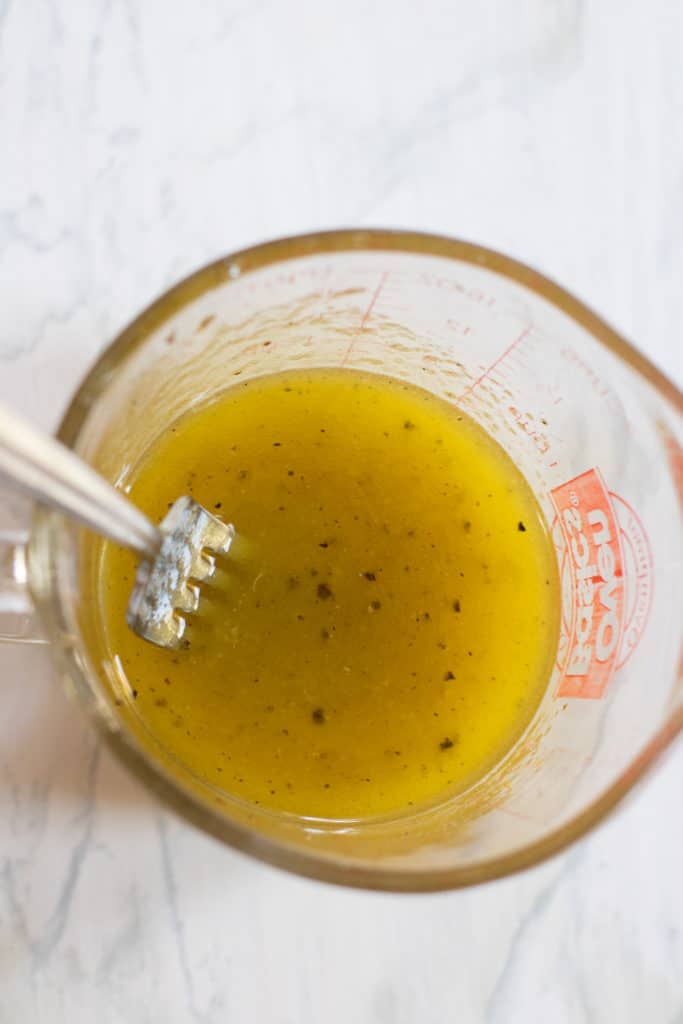 How easy? Well, it's as easy as putting all in ingredients (um, 4) into a dish and mixing. That's how easy.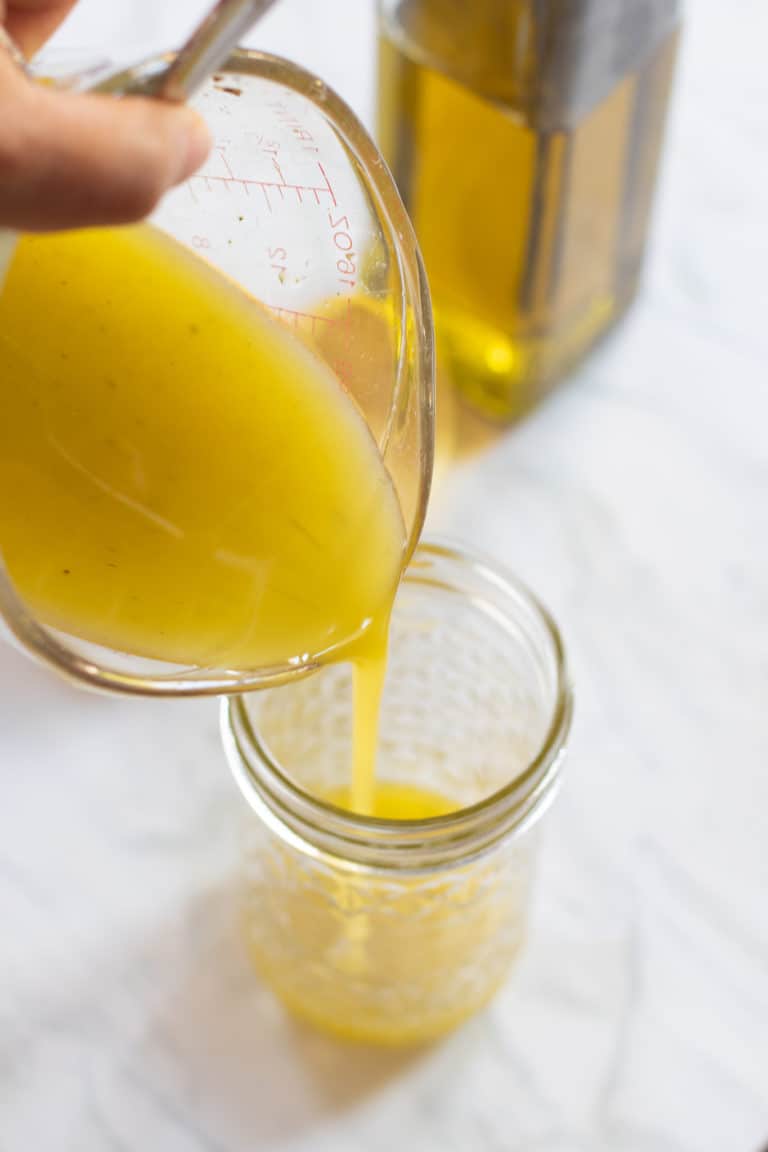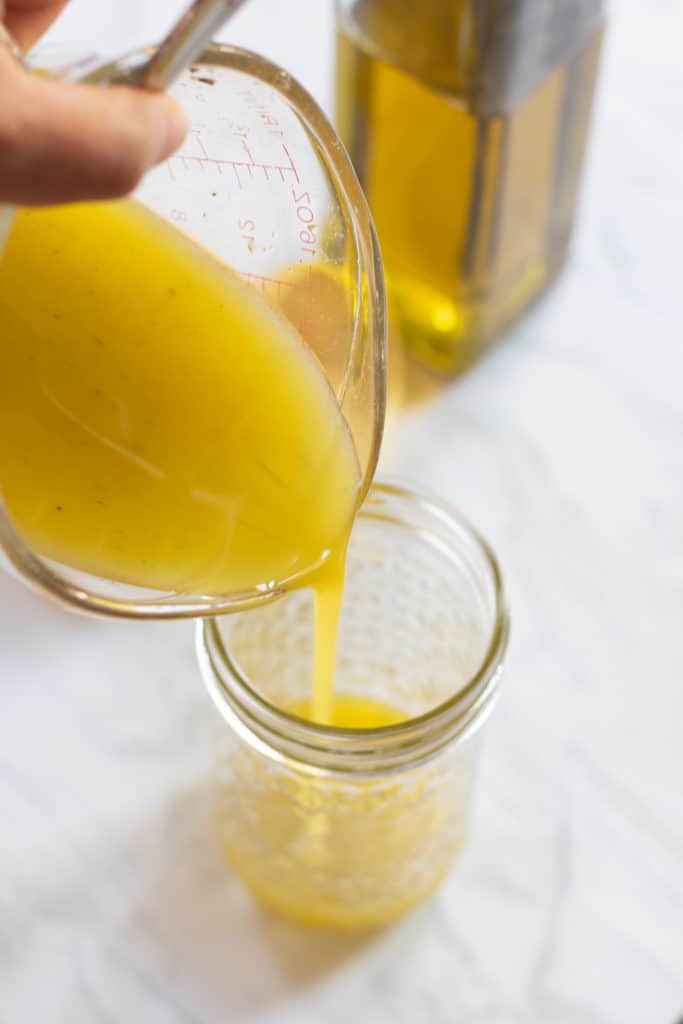 Why Homemade is Healthier
Have you looked at the ingredients list on a jar of salad dressing? Especially one that's low fat or fat free? Follow up question, do you know what half of those ingredients are?
I promise you, whisking together 4 ingredients is almost as easy as opening a jar and is perfect for some of my favorite salads:
Israeli Couscous Cucumber Salad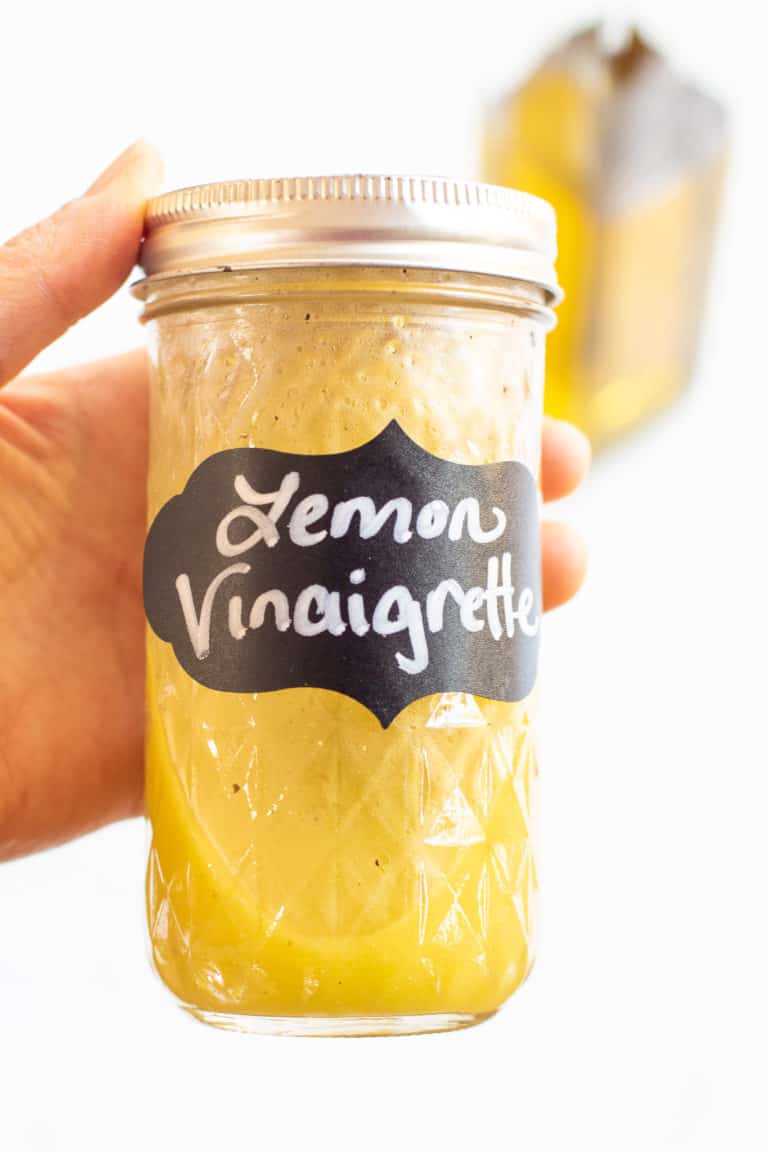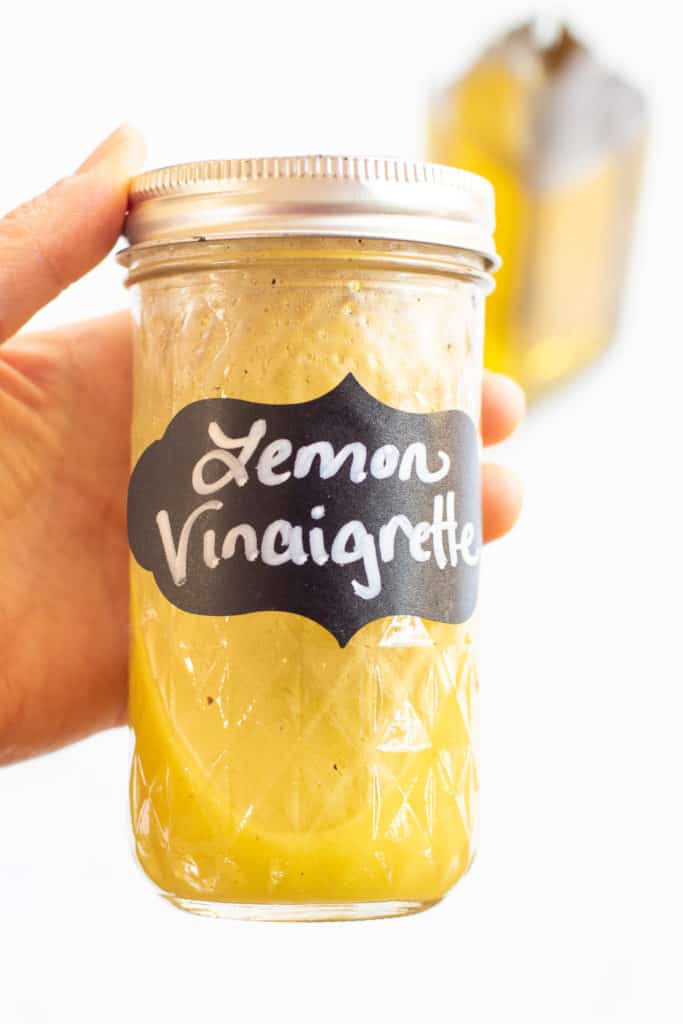 Some of my other Favorite Homemade Dressings:
Blue Cheese Dressing From Scratch
Homemade Ranch Dressing Mix (Just add some Mayonnaise from scratch!)
Easy Caesar Dressing From Scratch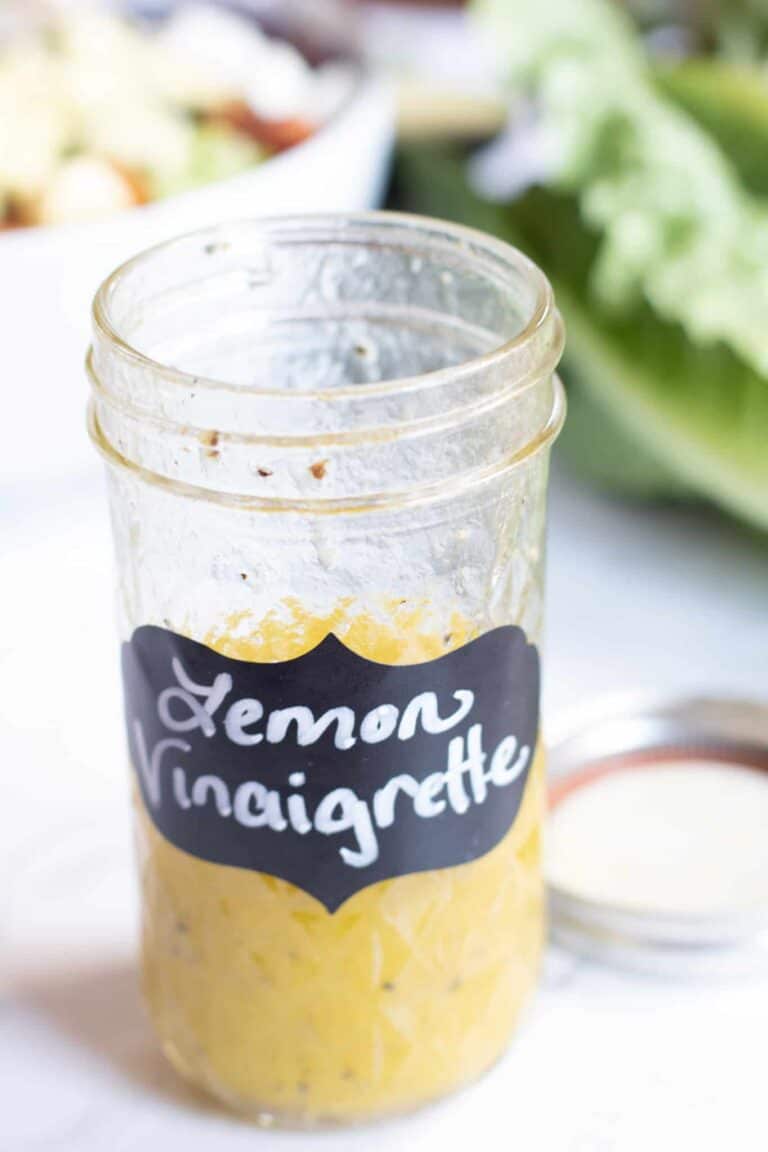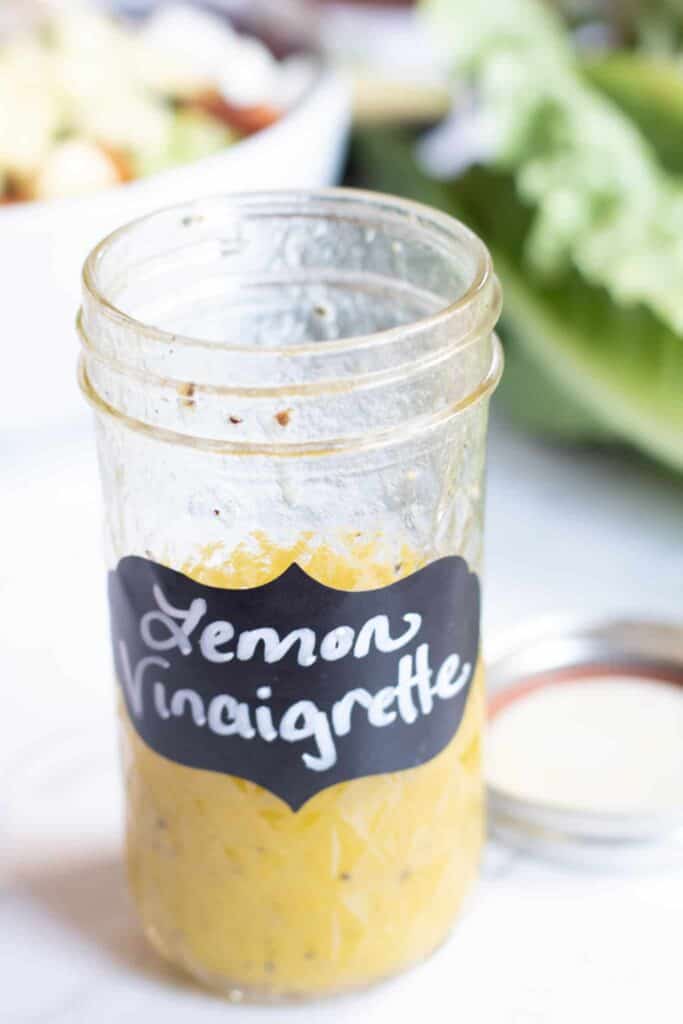 So if you're like me, you're adding a few more salads to your diet to prepare for the delicious holiday season that's rapidly approaching! This Super Easy Lemon Vinaigrette will be balancing out not only Thanksgiving, but the Leftover Turkey Pot Pie and then the holiday party snacks, drinks, and Christmas cookies that are right around the corner!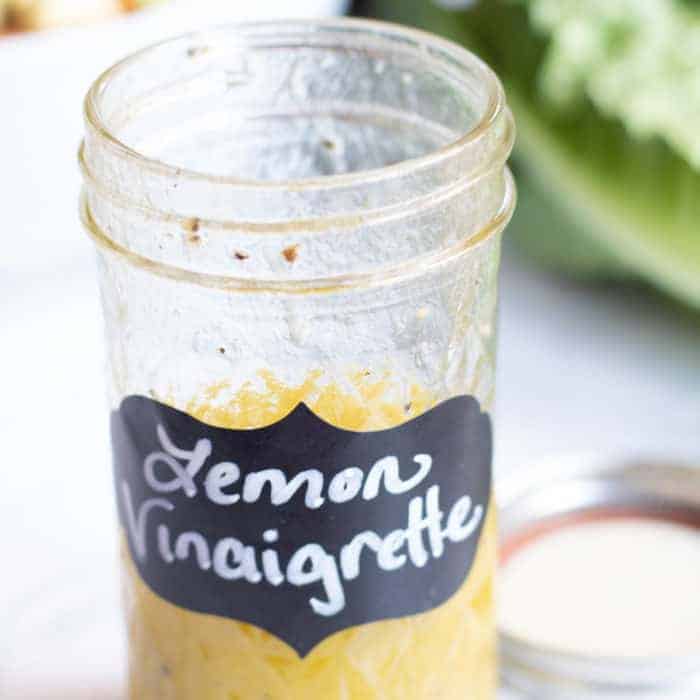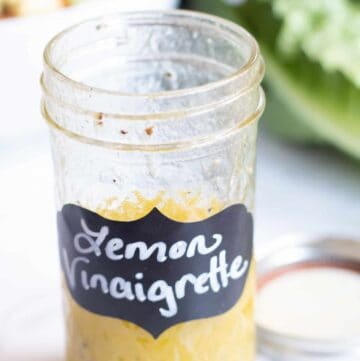 Super Easy Lemon Vinaigrette
This Super Easy Vinaigrette is fast to make is made with simple, whole ingredients, and it's much healthier than any store bought dressing.


Print
Pin
Rate
Ingredients
1/4

cup

fresh squeezed lemon juice

1/2

cup

good olive oil

1

teaspoon

kosher salt

1/4-1/2

teaspoon

fresh ground black pepper
Instructions
Whisk together the juice, oil, salt, and pepper in a medium sized bowl, pyrek measuring cup, or mason jar.



Add to your favorite salad!

Store in fridge for up to 1 week.